DENALI Electronics offers a complete lighting and accessory management solution for the most popular adventure motorcycles. The new and improved DENALI CANsmart Controller harnesses the flexibility and intelligence of the Triumph Tiger's CANbus electrical system and makes the installation of accessories easy.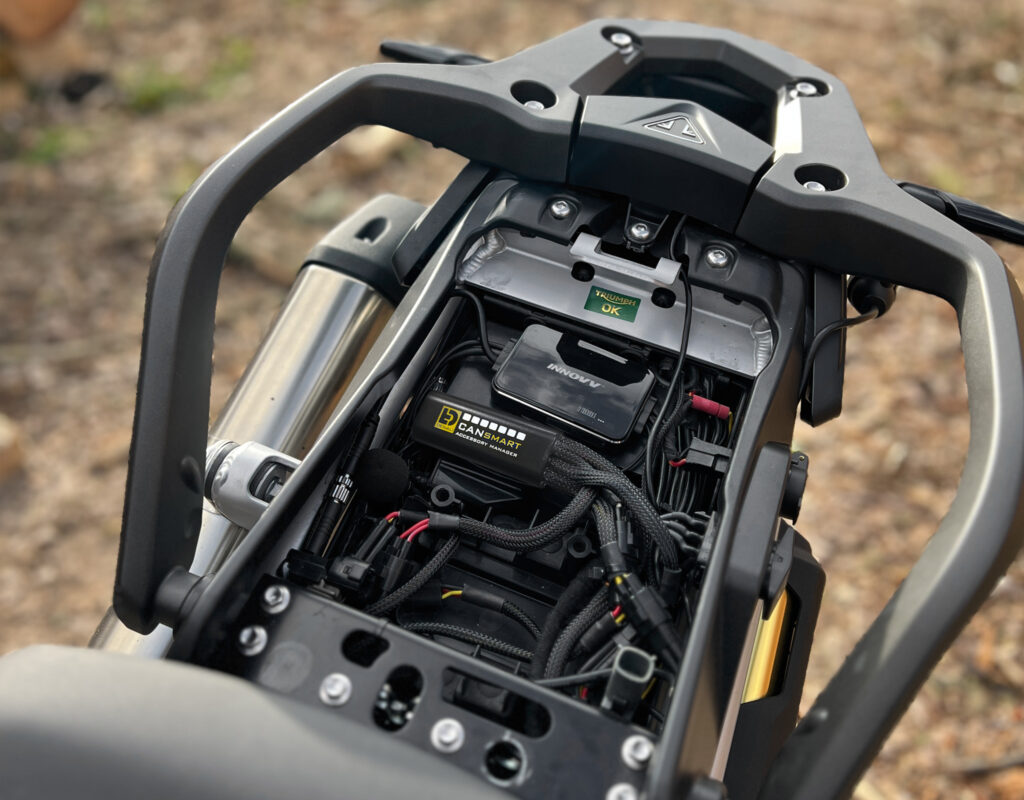 Using the CANsmart, four auxiliary circuits can be programmed to flash a light circuit with signals, cancel with signals, strobe with horn, and more. Primary lighting responsibilities belong to a pair of DENALI D7 Driving Lights mounted to the crash bars that crank out over 15,000 lumens. Forward-facing conspicuity is greatly improved by a pair of DENALI D2 Driving Lights in amber mounted near the fender.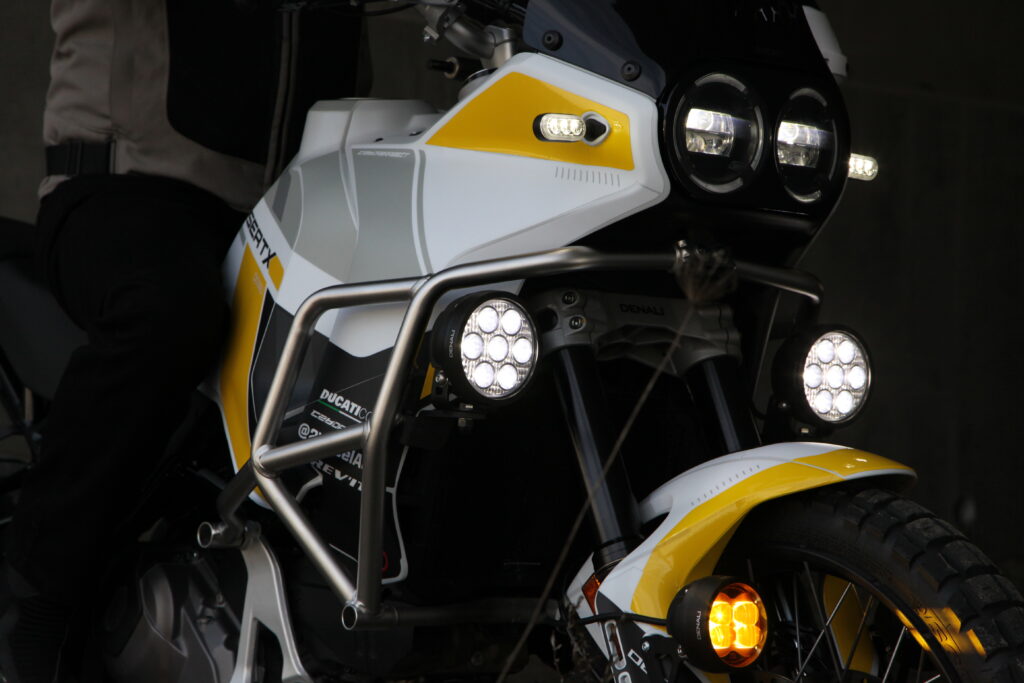 Rear-facing brake lighting is vital to staying safe and visible on the road or trail. The DENALI T3 Switchback Turn Signal kit delivers nearly 900 lumens with a 180-degree viewing angle as both a brake lights and a turn signal. All of the auxiliary lighting on the Overland Expo Ultimate Motorcycle build is controlled through the CANsmart controller, allowing for the OEM Triumph controls to be used with no wiring, splicing, or trouble codes.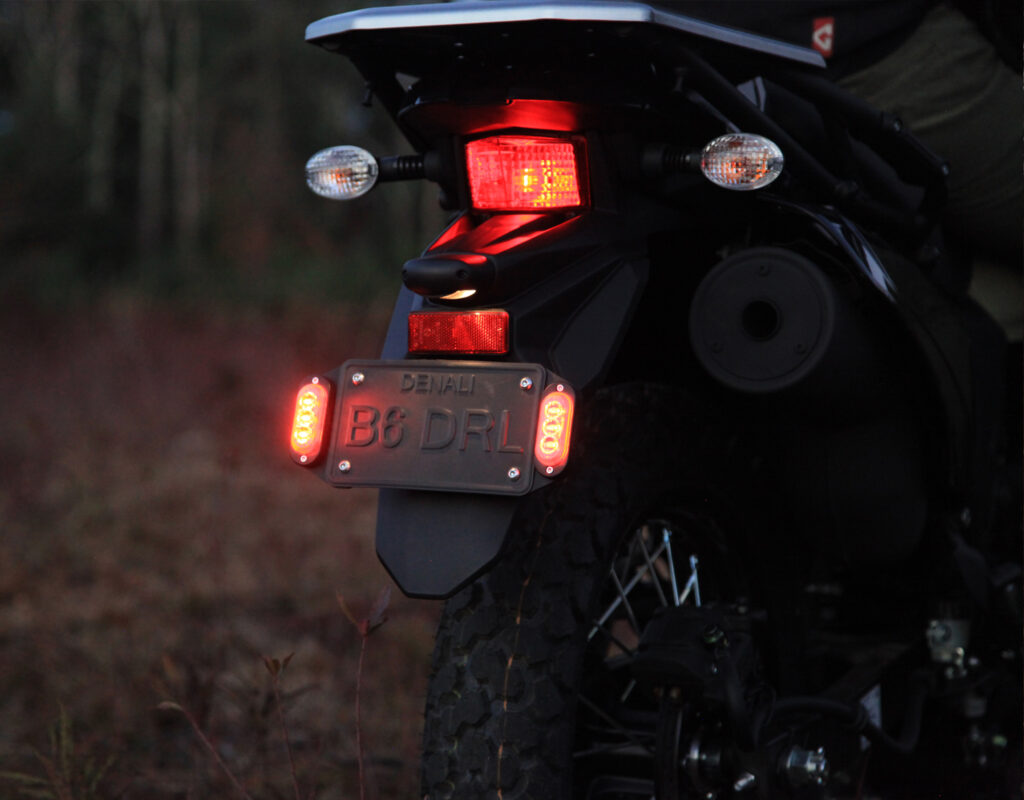 Rounding out the safety upgrades to the Triumph Tiger 1200 is a SoundBomb Mini Motorcycle Horn. At 113 decibels, the distinct low-tone sound is twice as loud as a typical 100 decibel disc horn.
MSRP: $1,968.89