Tired of hot dogs or chicken and rice again for dinner on your trip? In this episode of Cooking with Corso, campout cuisine hero Chef Corso spices up a hearty favorite, Shepherd's Pie, and also has some tips on easily field cleaning pots and pans that have baked-on food.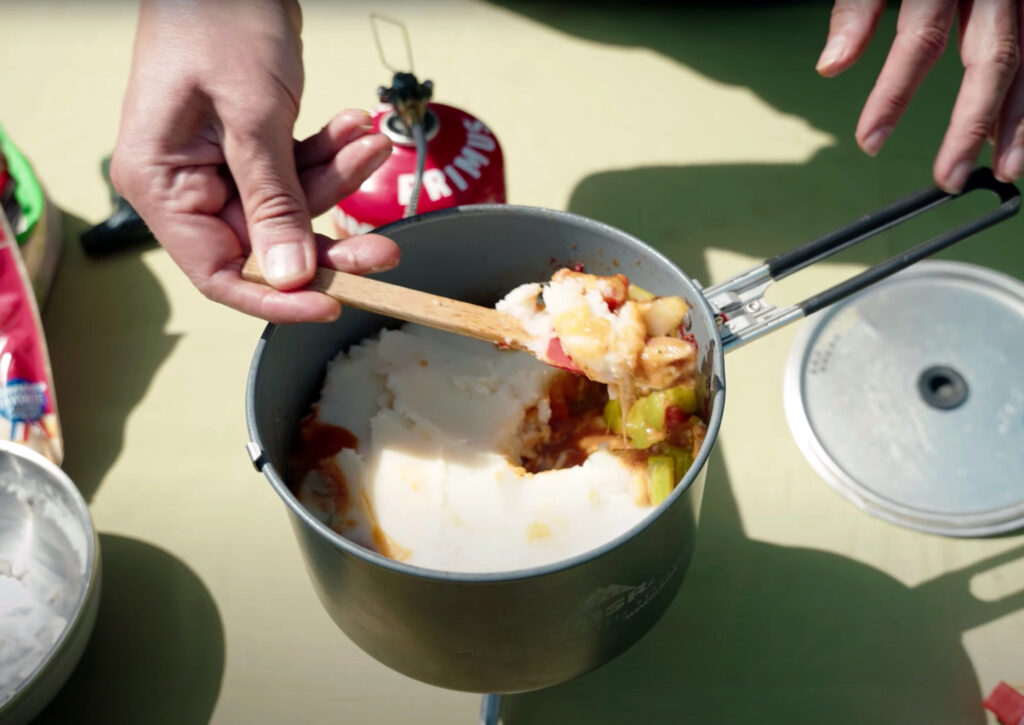 You'll need to bring a few important ingredients with you for this meal, including an onion (or a bag of French's Fried Onion bits), bell peppers, instant mashed potato mix, celery, cooking oil, andouille sausage, tomato paste, a green pepper, seasonings, and Corn Nuts! Hungry yet? Watch the video for a complete list and for options.
And if you forgot to clean the pots and pans after the last meal, Corso starts this video with a simple trick to getting things cleaned back up quickly – and you can even drink the results!
We'll have more Cooking with Corso videos sponsored by Benchmade Knives soon. You can also find Chef Corso at Overland Expo events, where he teaches a variety of classes to help you make your overlanding cuisine something everyone looks forward to.