"Overlanding" owes much to the development of another type of "camping" experience, the apocalypse-avoiding "bug out" movement that goes back decades and gave us the "prepper" subculture.
For effective bugging out, you had to have a rig that was both analog, tough, well-stocked, and could protect you as you fled the urban wasteland for the surrounding hills. Over time those "bug out" concepts were translated into more stratified or specialized camping rigs that had a higher level of livability – the toughened, towable trailers we see today.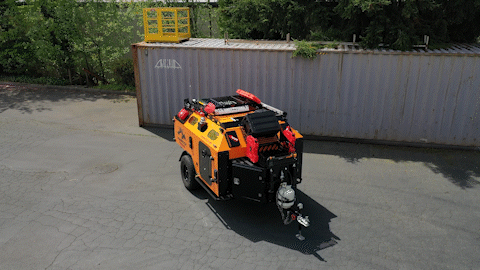 But it's also interesting to see the occasional rig pop up that calls back to those bug-out roots. The ELE trailer by Mammoth Overland is one of those rigs. Built like a towable tank, the ELE ("Extinction Level Event") camper trailer is packed to the brim with bug-out tech that you would need to survive a modern zombie apocalypse, social/governmental collapse or small meteor strike (provided you're not near the LZ).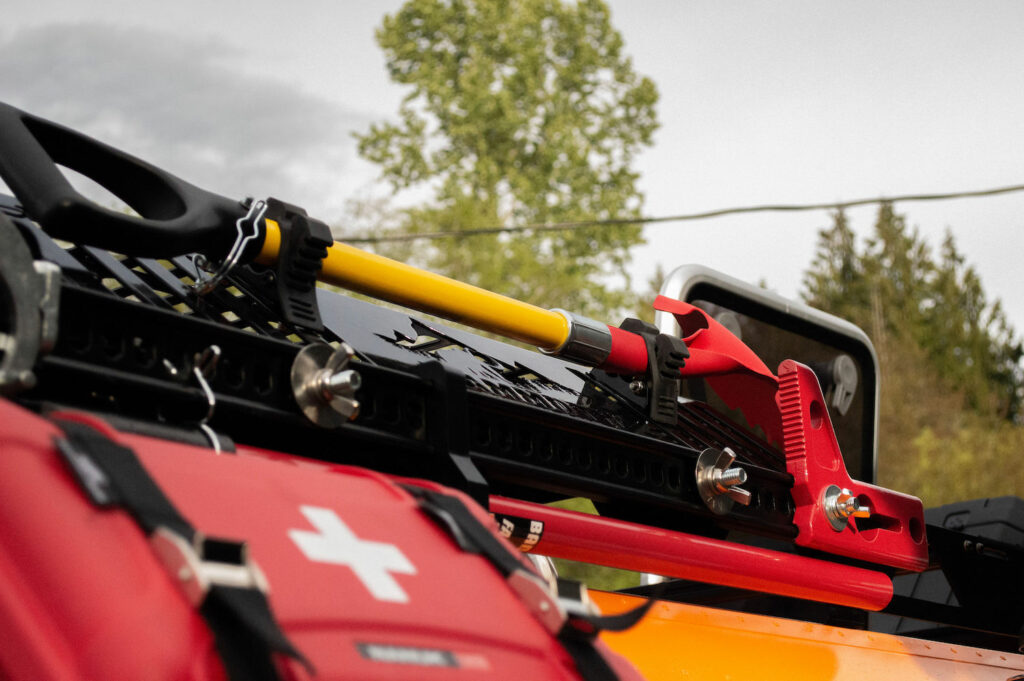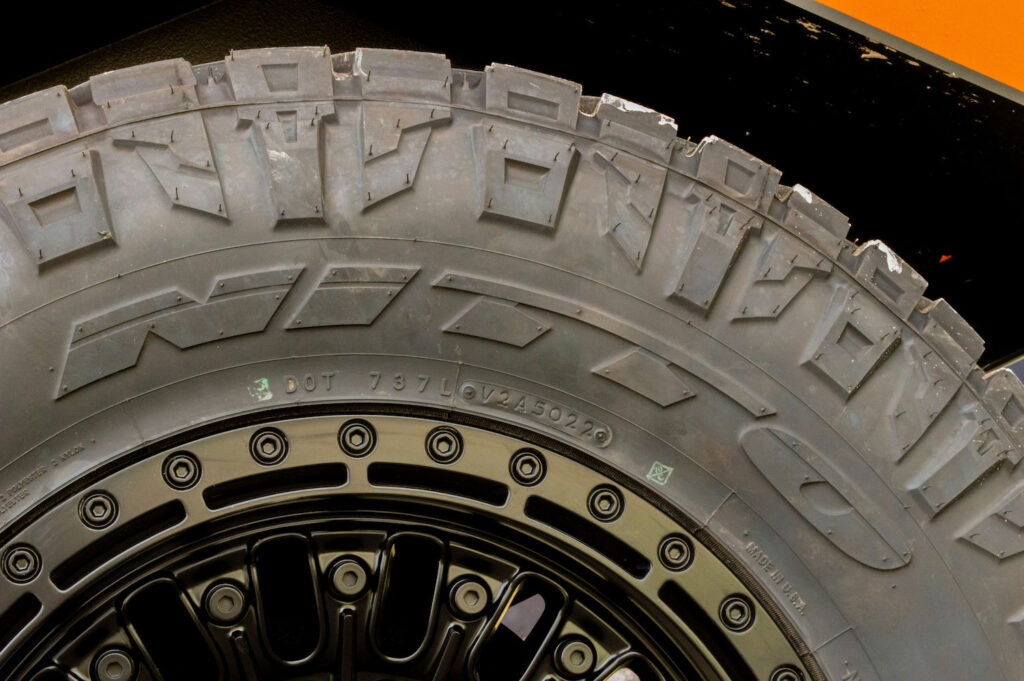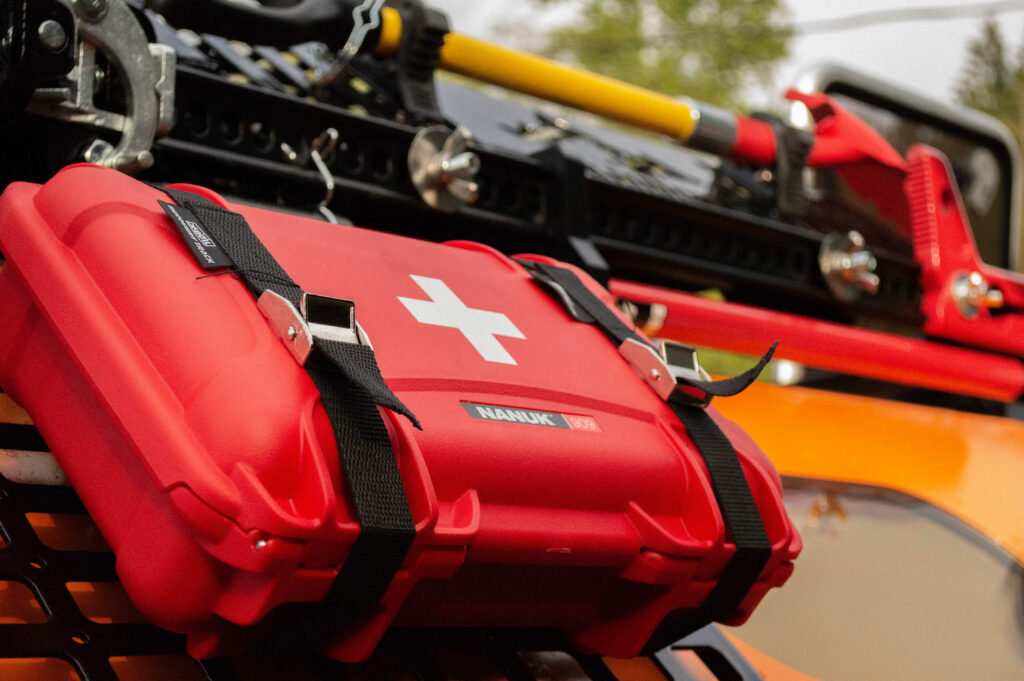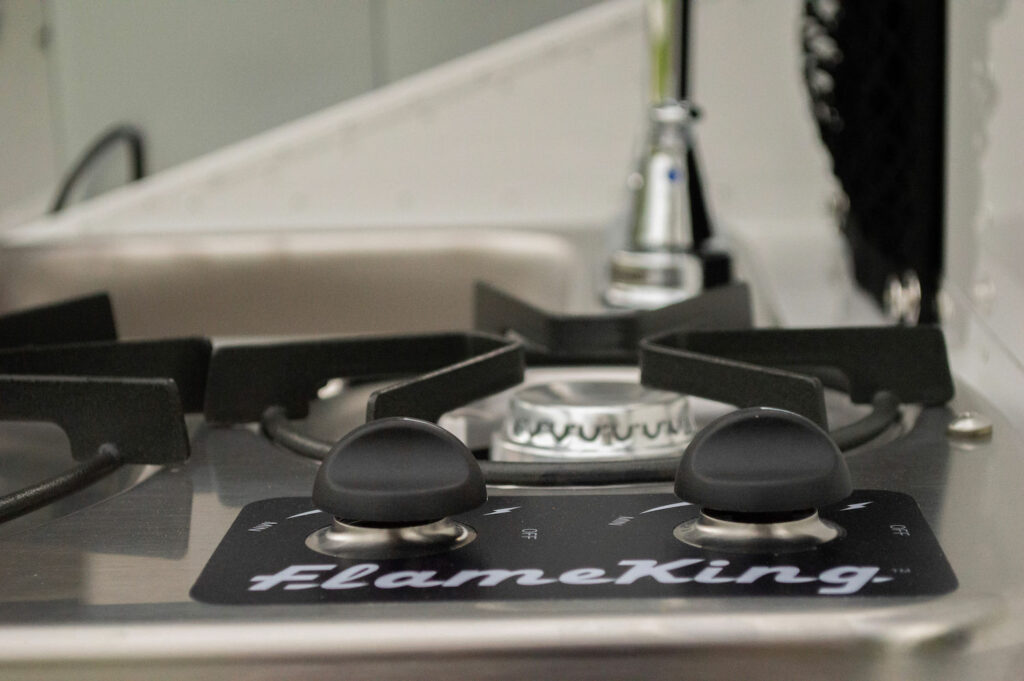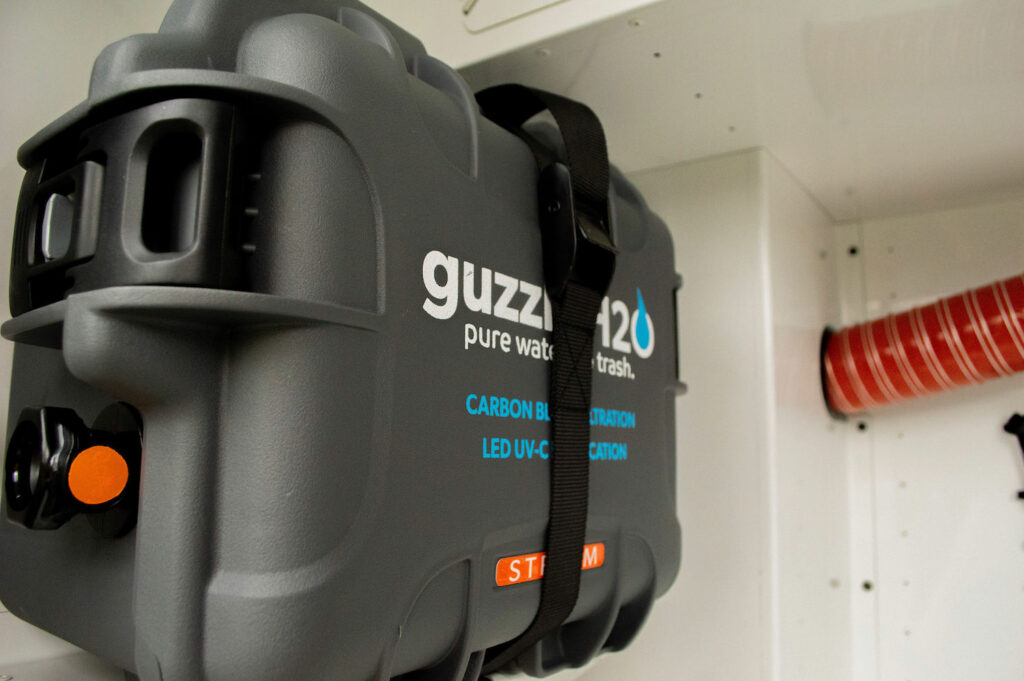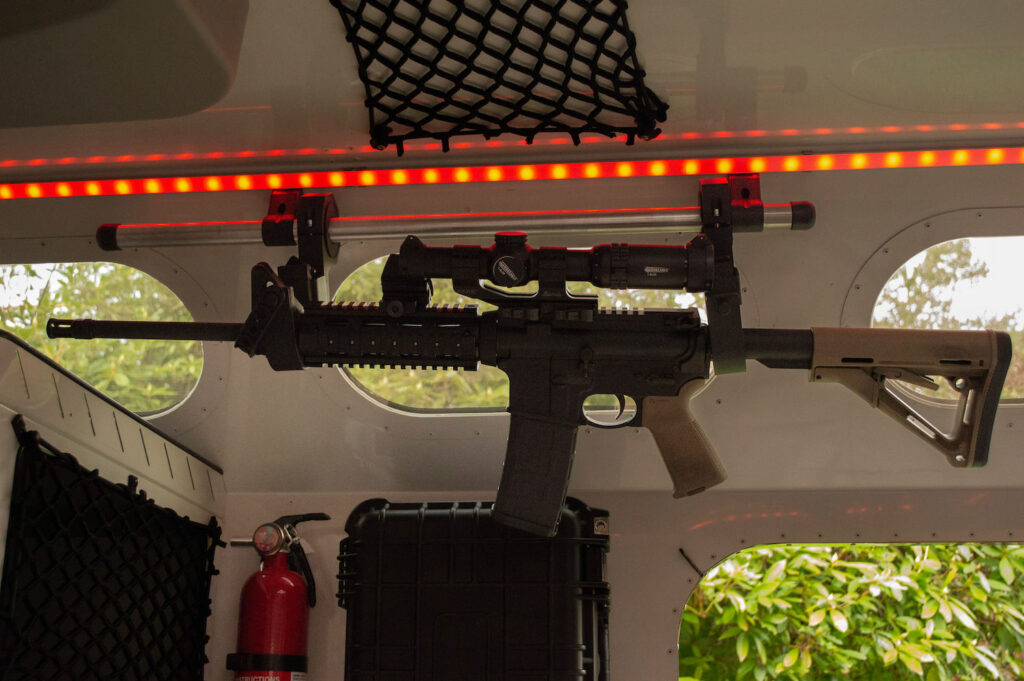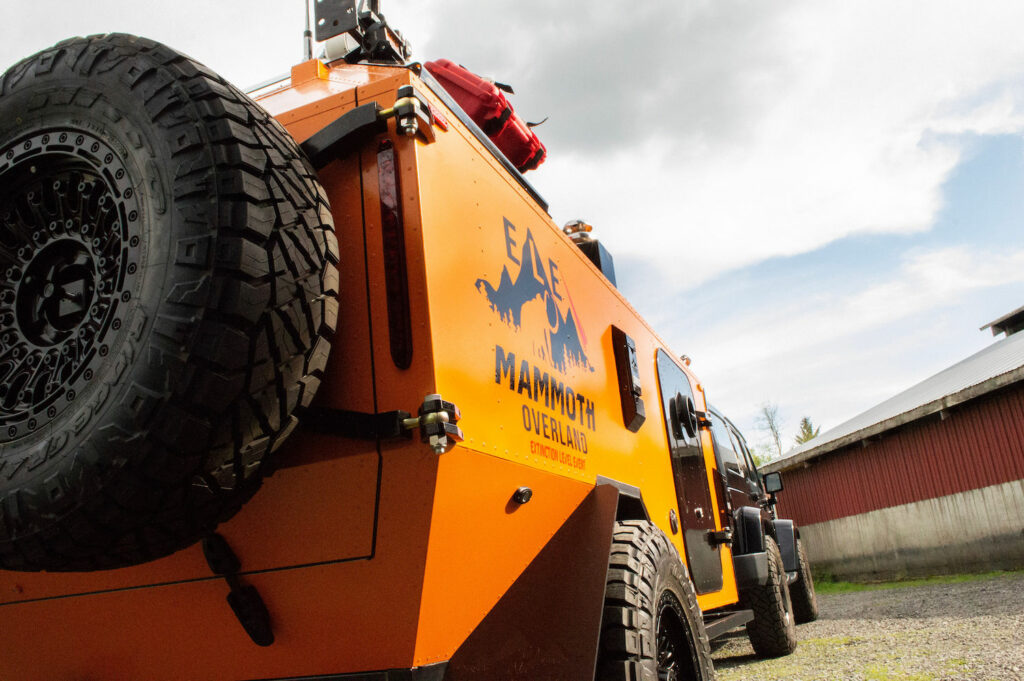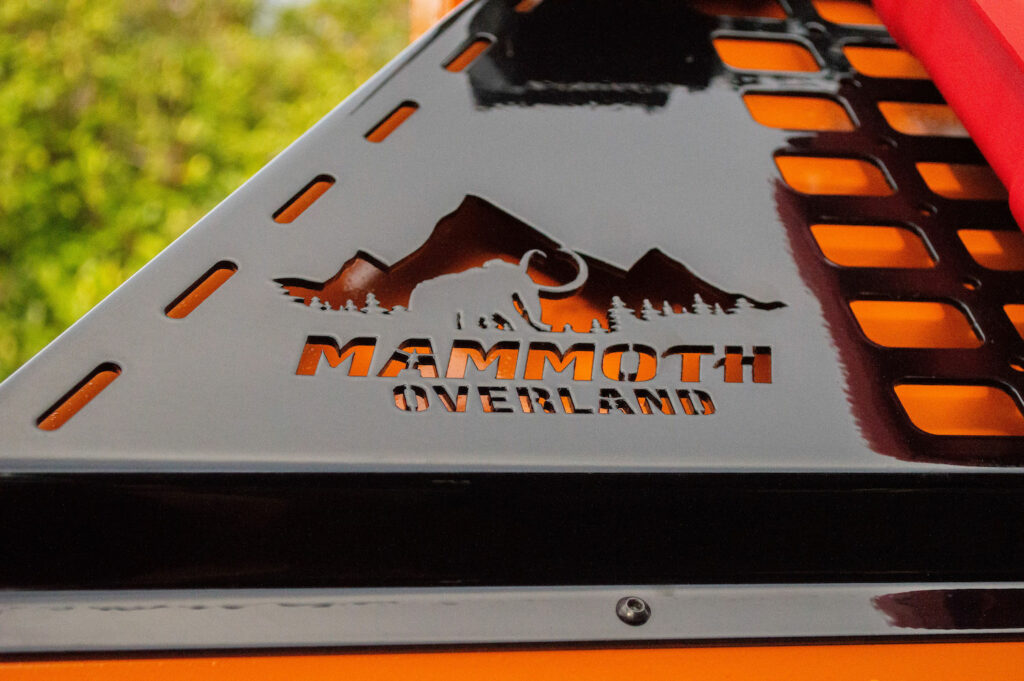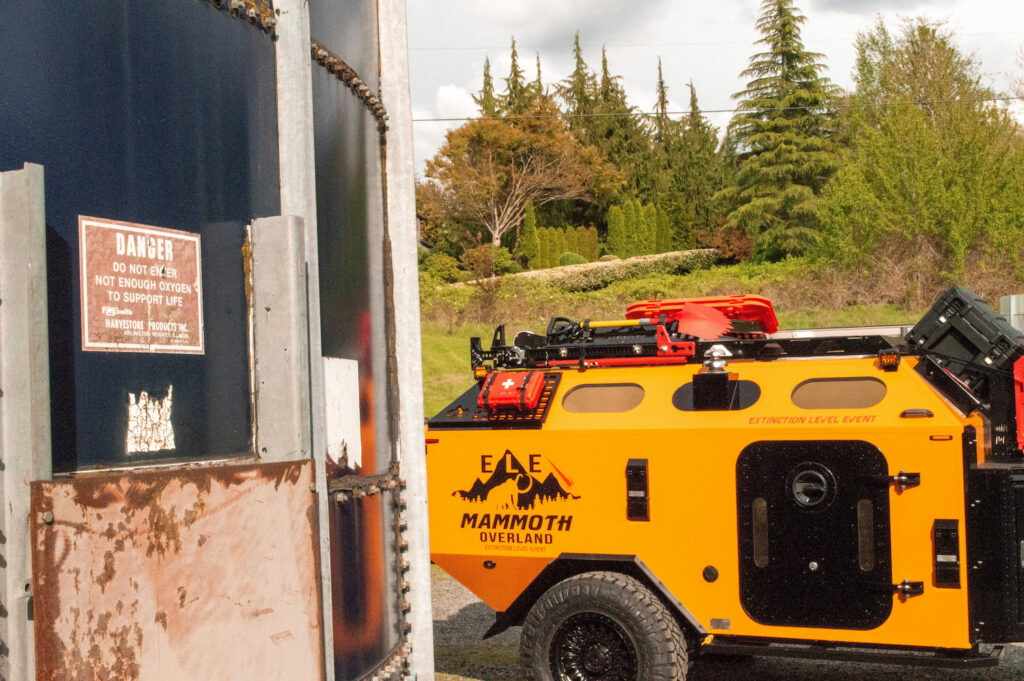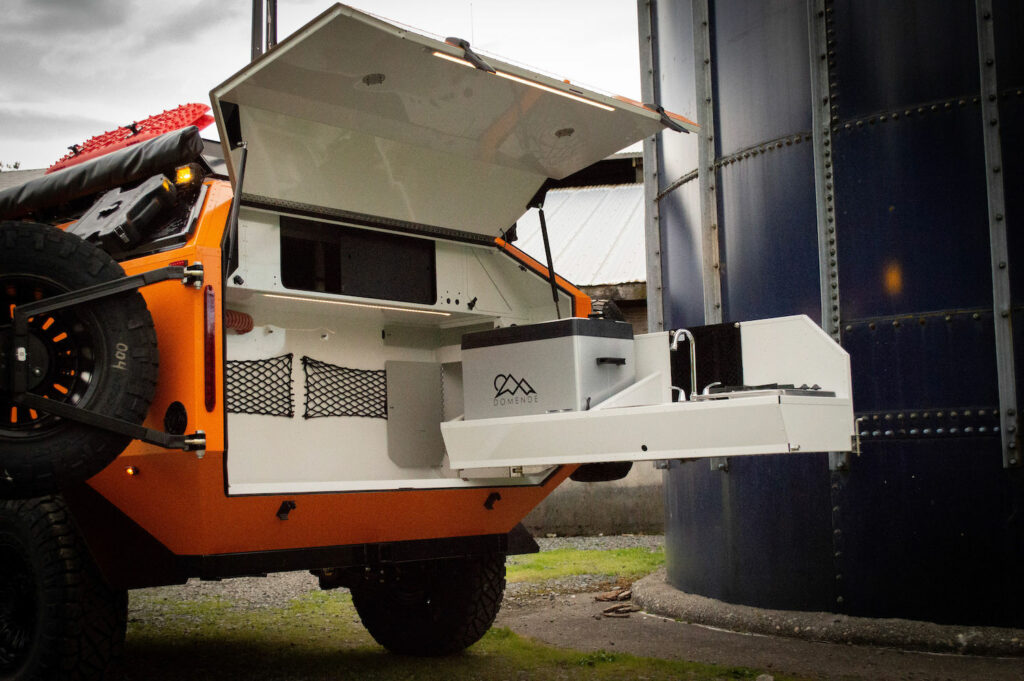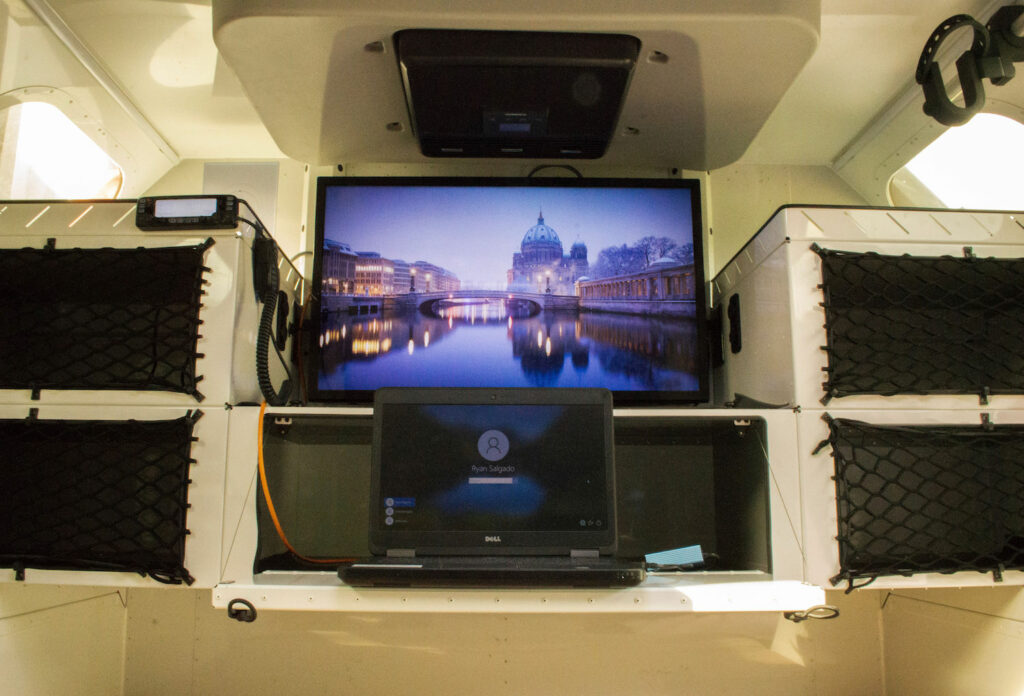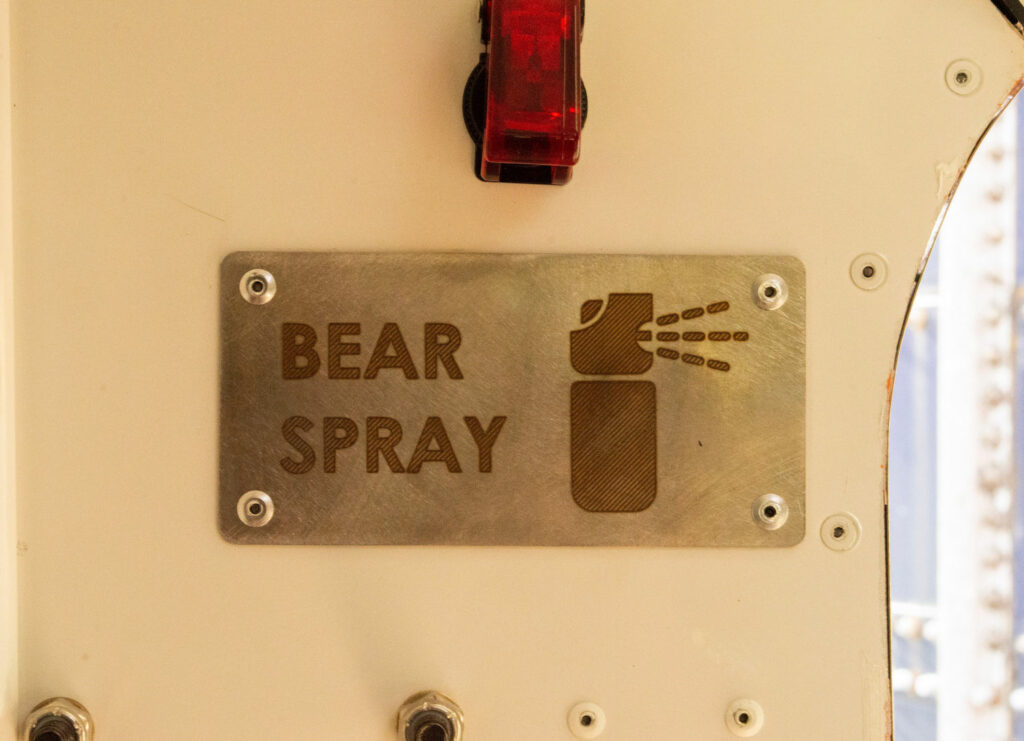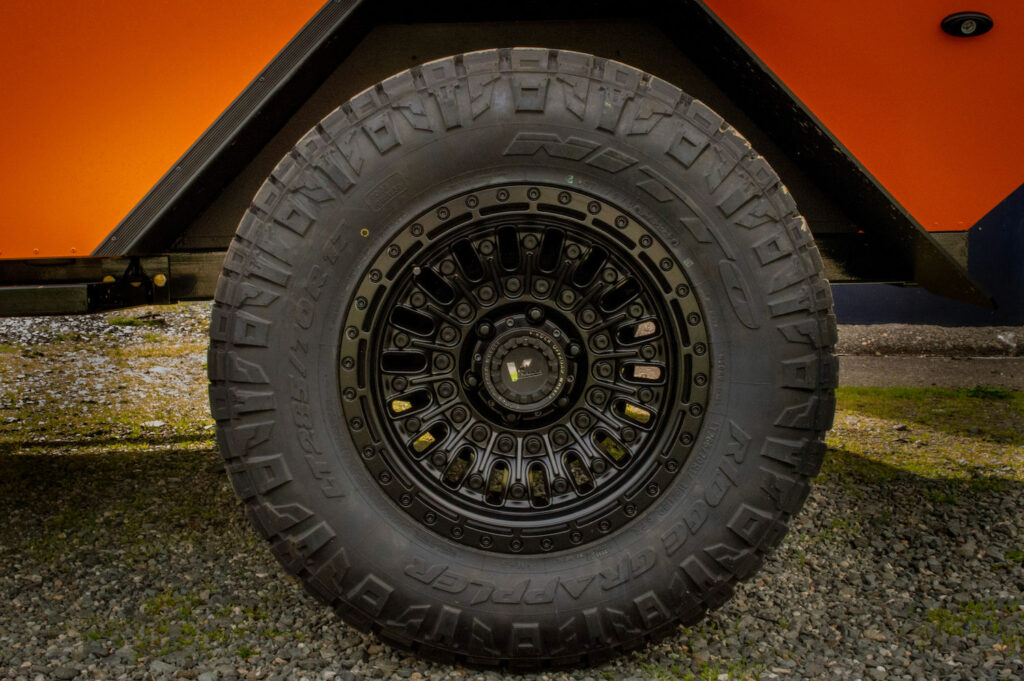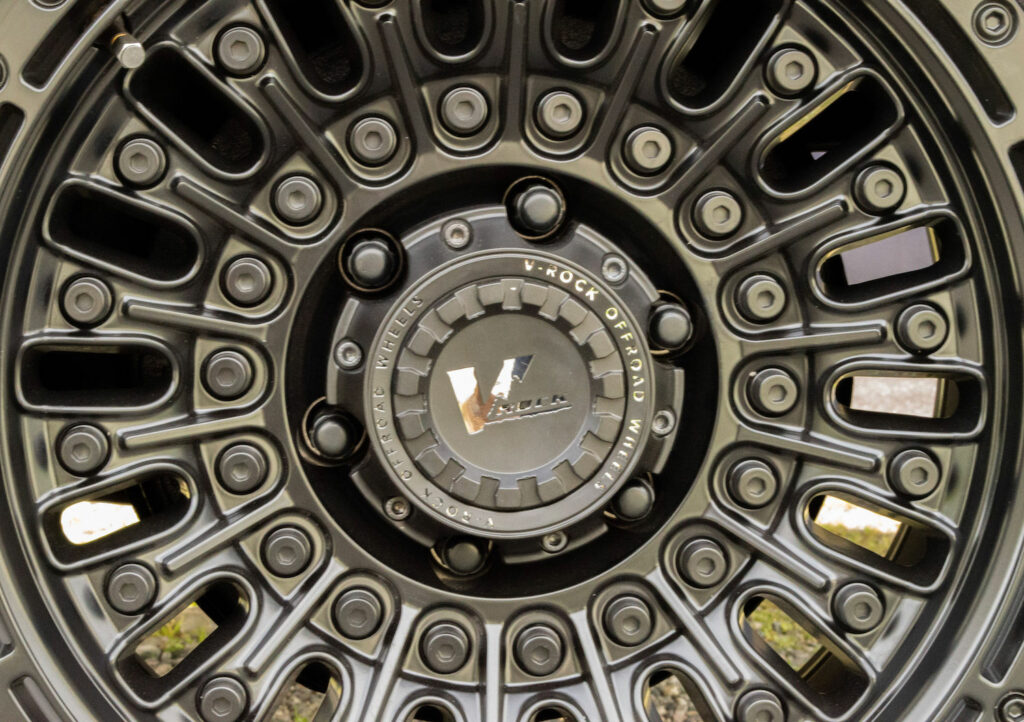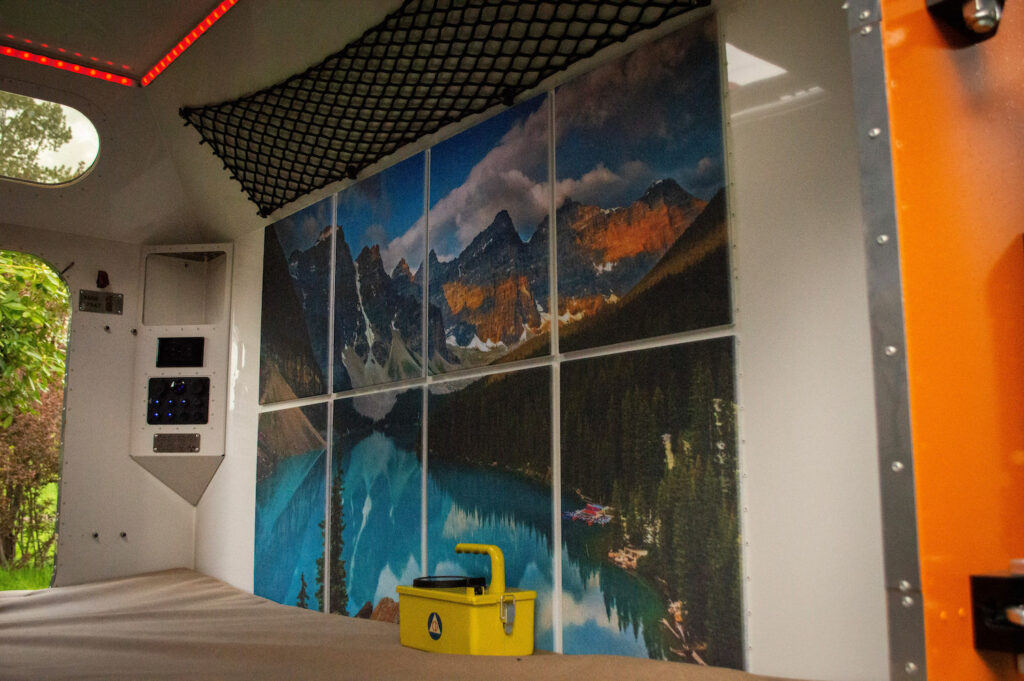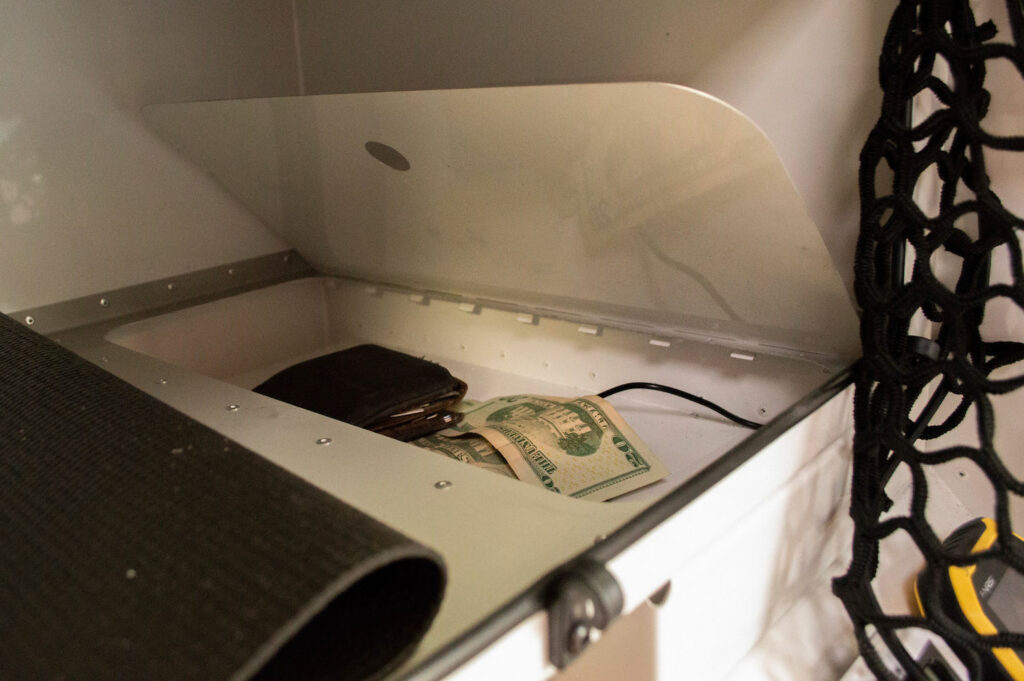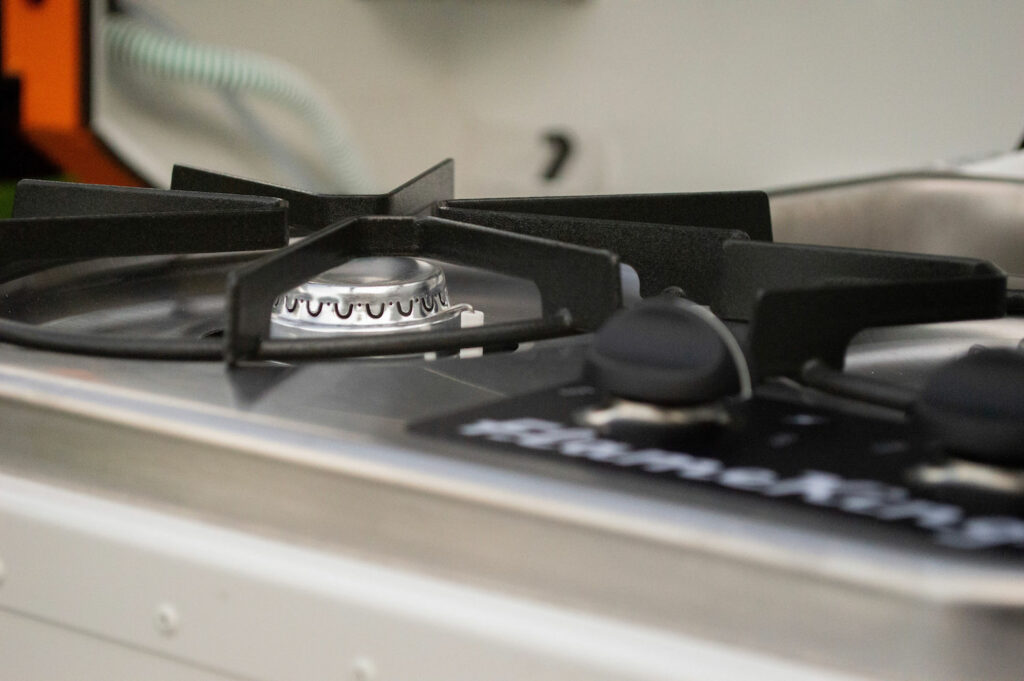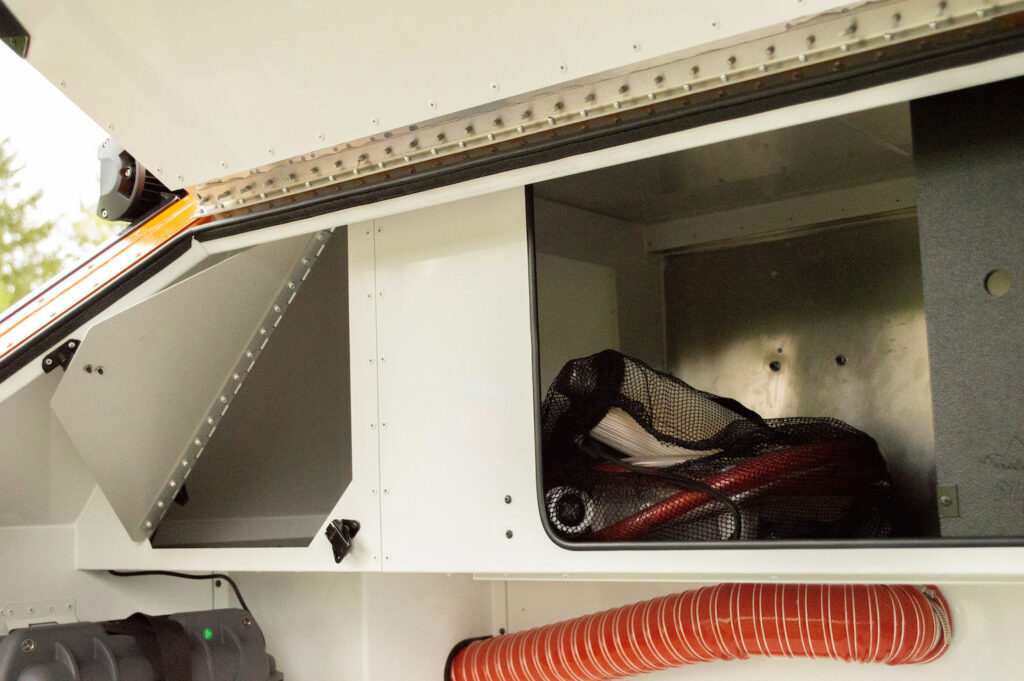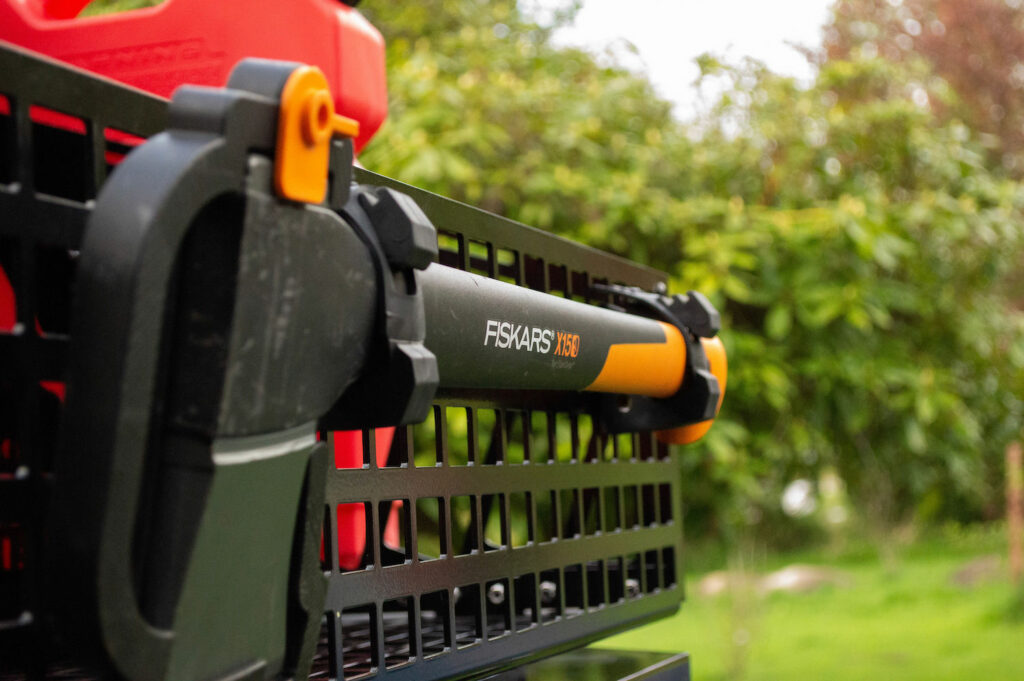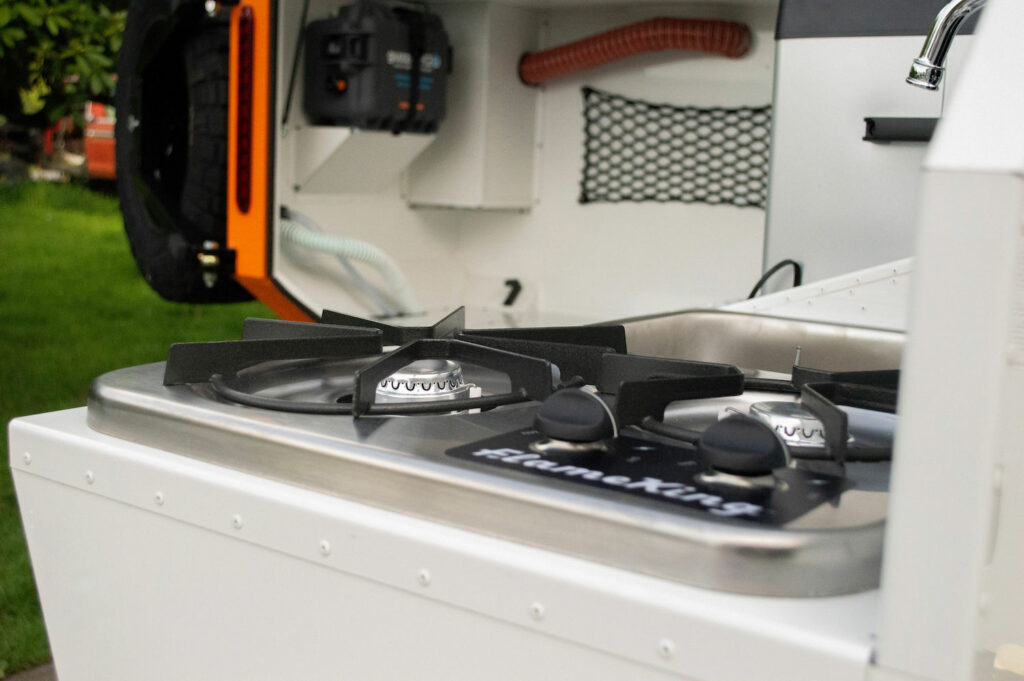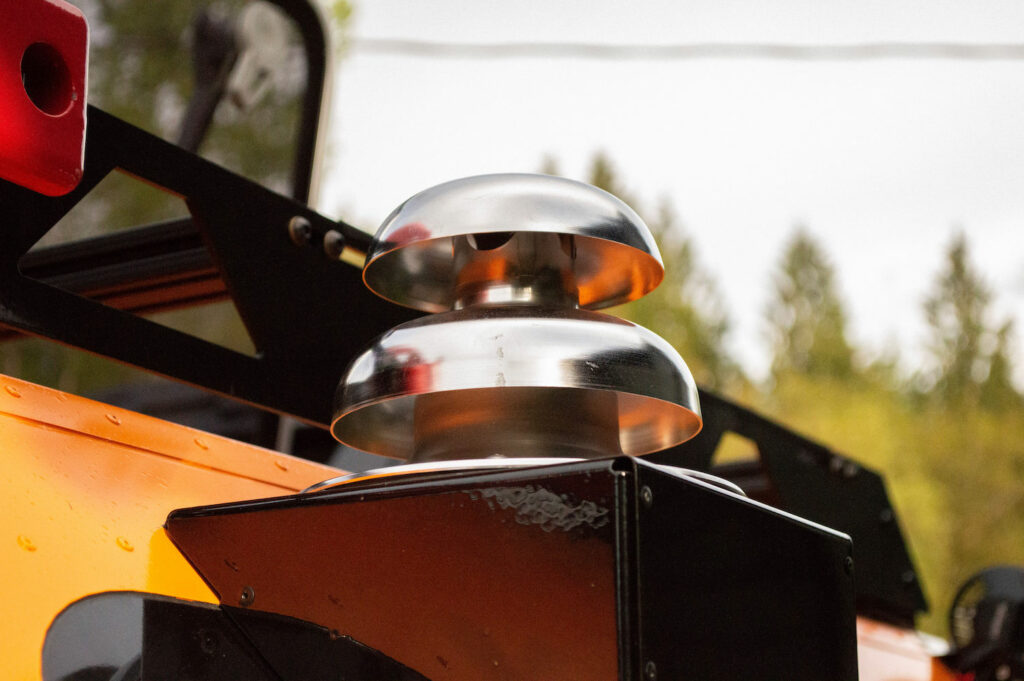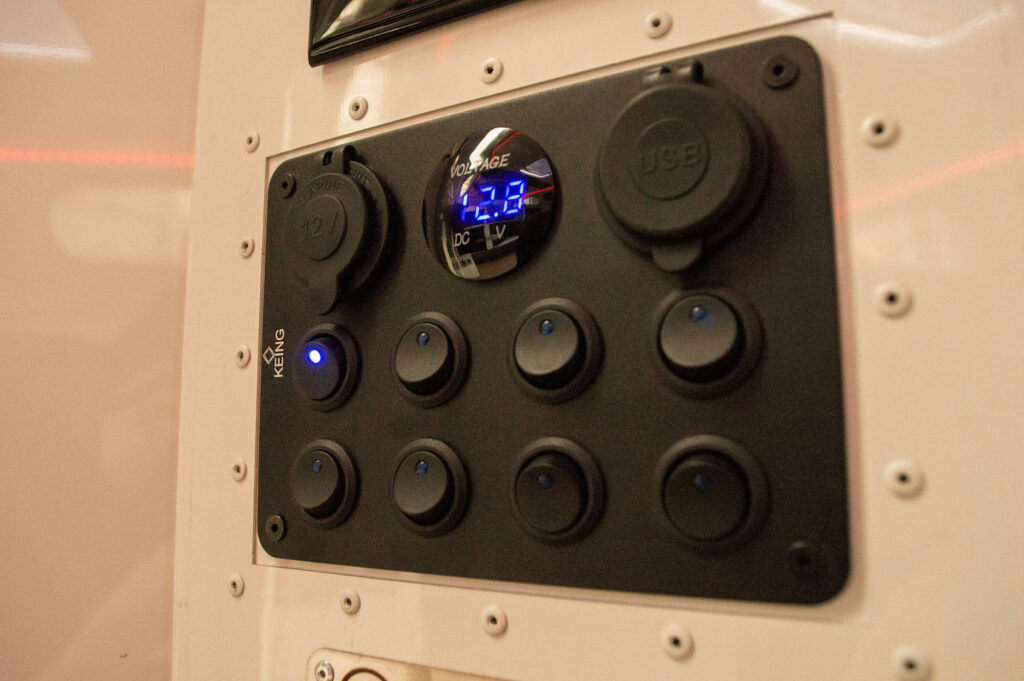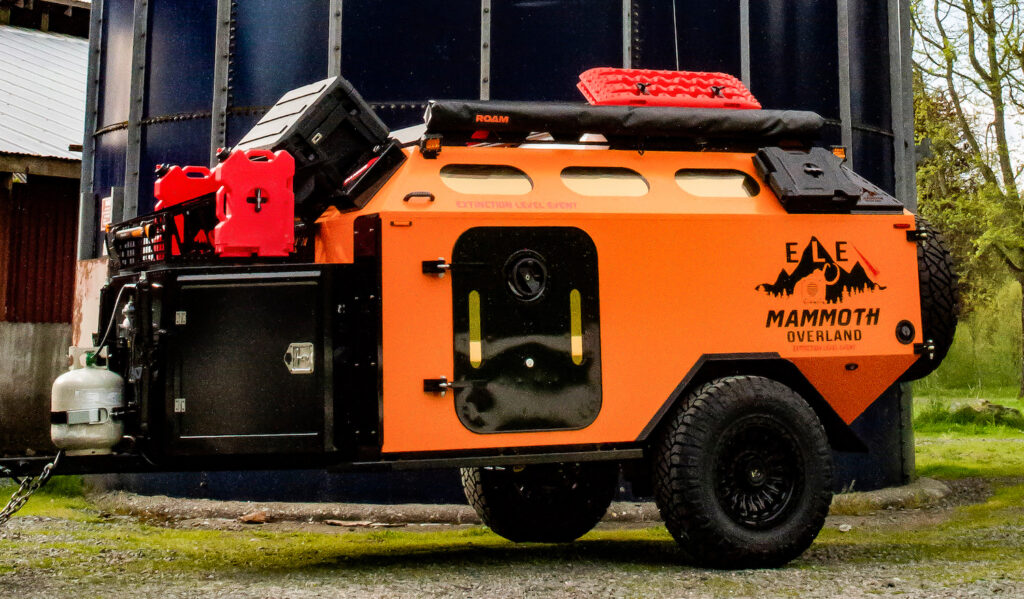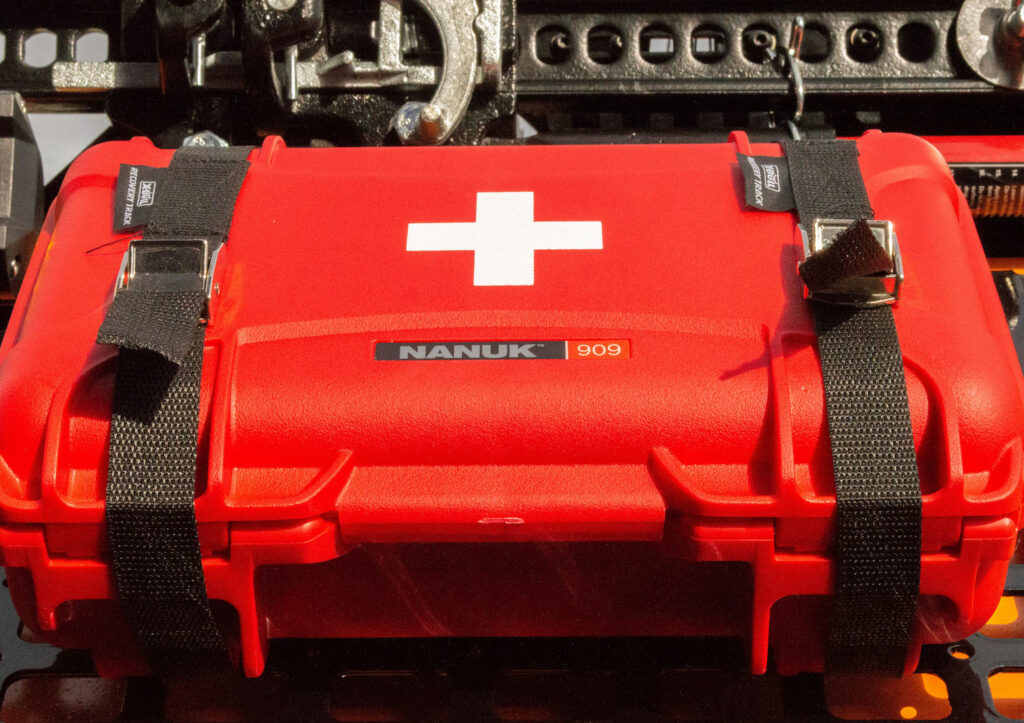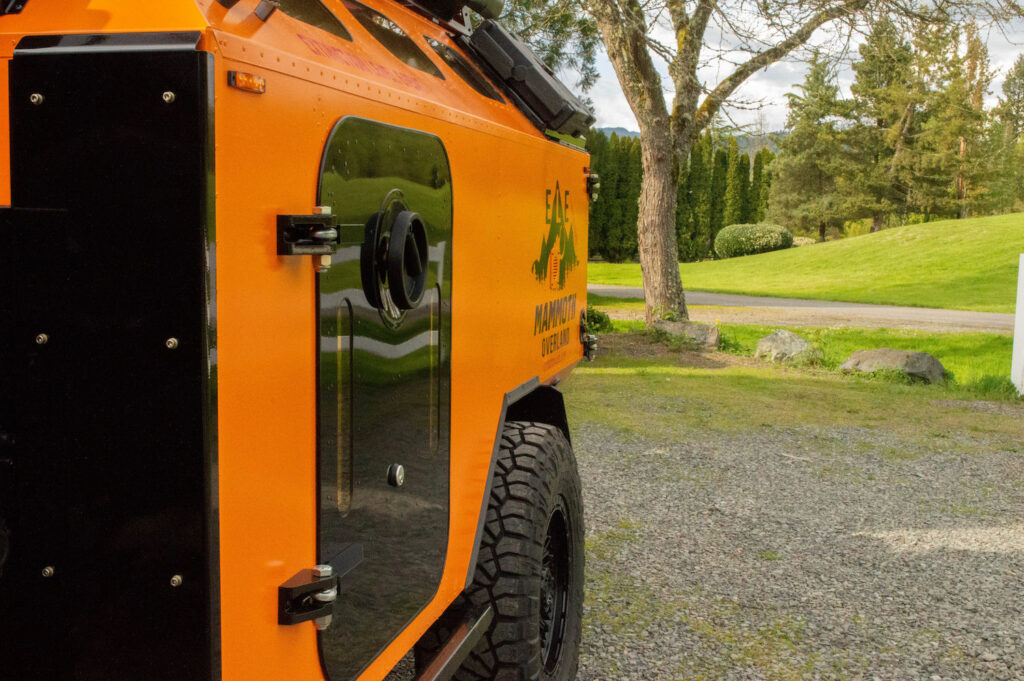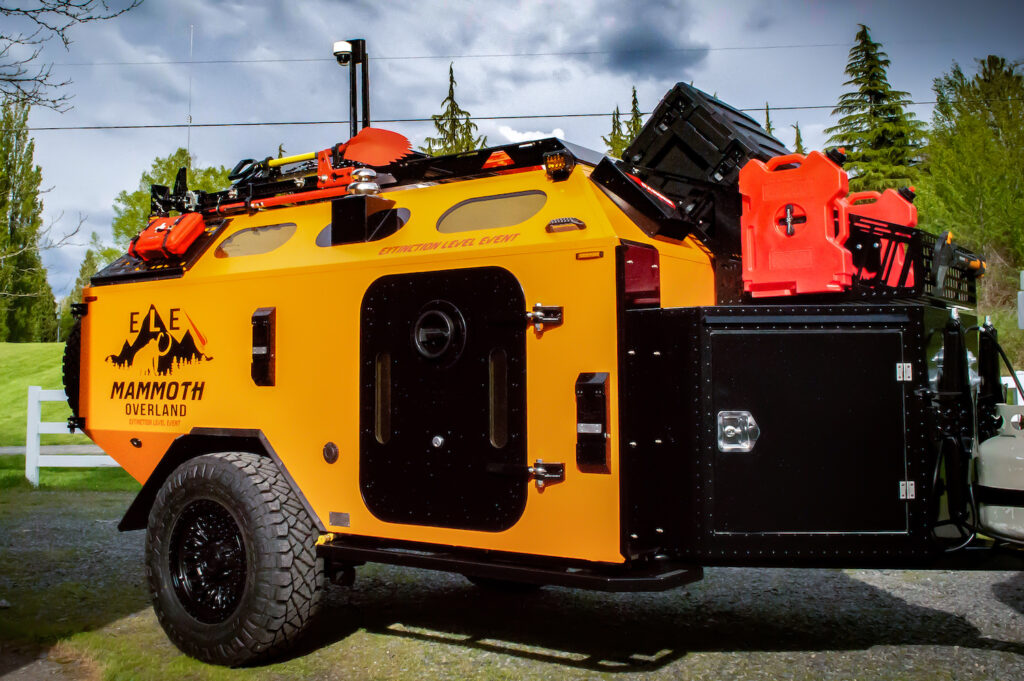 The Mammoth ELE trailer features a long list of survival equipment, but one that we think is definitely a new twist is internally triggerable bear spray units on the outside of the trailer. As we have seen lately in scenes of social and political unrest, bear spray is also fairly adept at repelling humans as well.
The Mammoth ELE trailer goes far beyond just adding some bear spray canisters to the outside of the vehicle. There is also water purification and storage, air purification, and available bulletproofing for the trailer. Unsurprisingly, there is also dedicated weapons storage capacity inside the trailer. We're not sure that we would have picked the see-it-from-space bright orange color option; most might prefer some level of camouflage, or maybe just black – or Vantablack.
Other features include a large top rack, solar charging capability, lots of gear storage, and racks for fitting more containers and other gear to the top of the trailer. The roof already holds solar panels for charging the trailer's internal batteries. High ground clearance and off-road capable tires mean you have a better chance of getting the ELE to your rendezvous point – or that remote lake for some fishing.
There's a rear swing out kitchen section with cover from the elements from the swing up tailgate, and usual items like an awning and Rotopax style fluid transport systems. A Guzzle H2O water filtration system can refill the 83 liters of onboard storage in about 10 minutes from suspect sources. The air filter system runs at positive internal pressure and can clear the air (including odors from unwashed in-camper residents) in just a few minutes.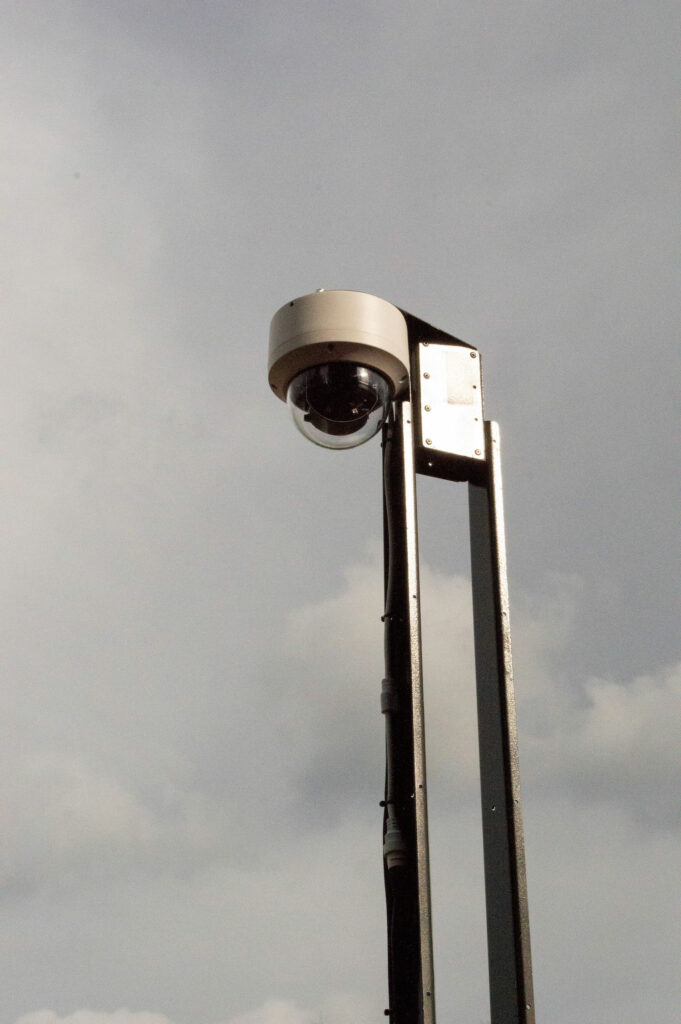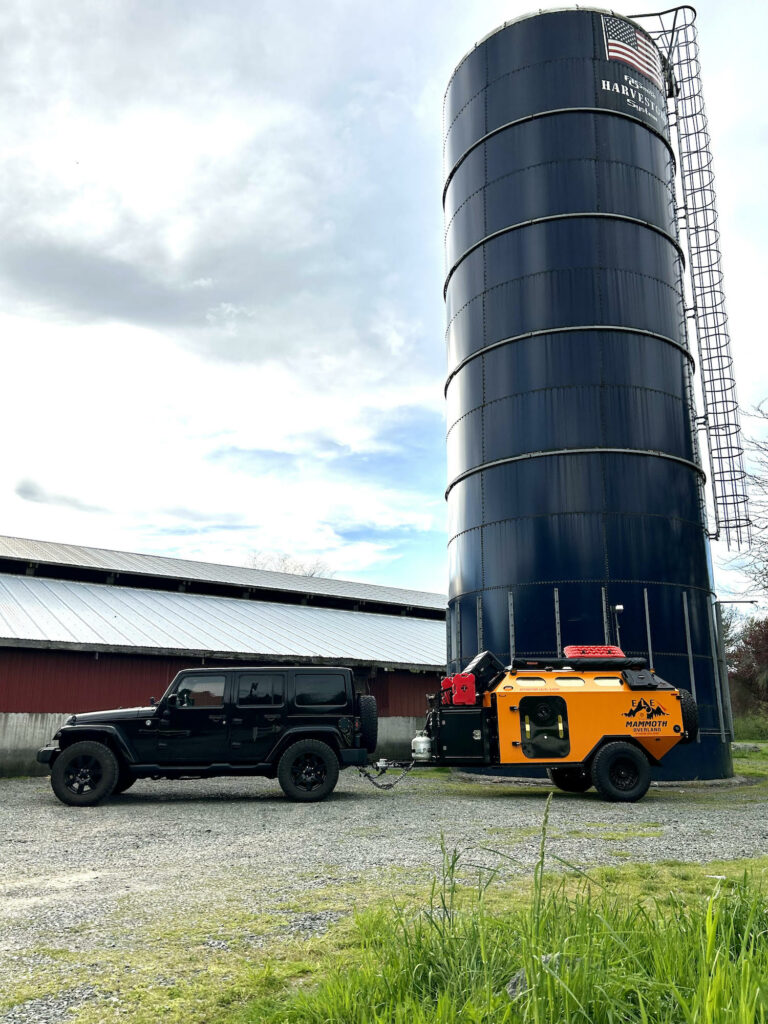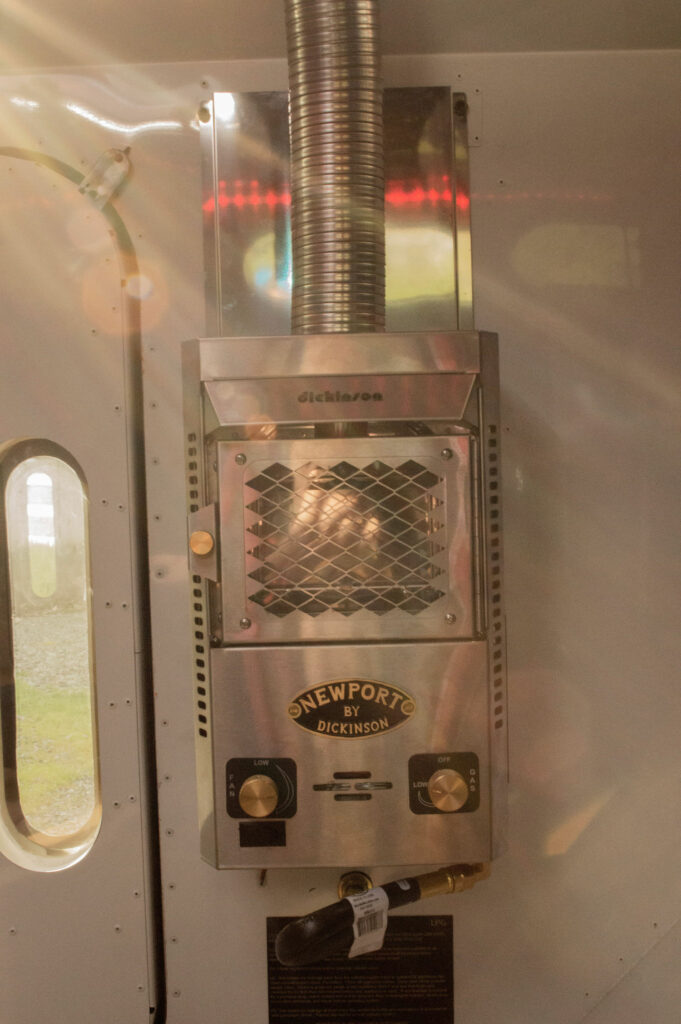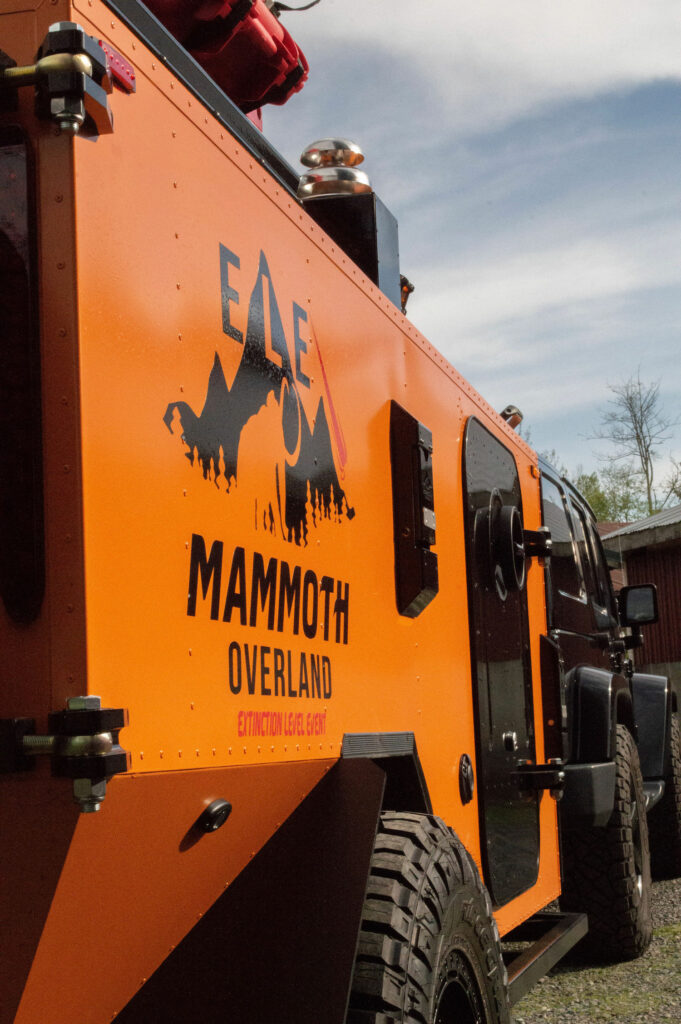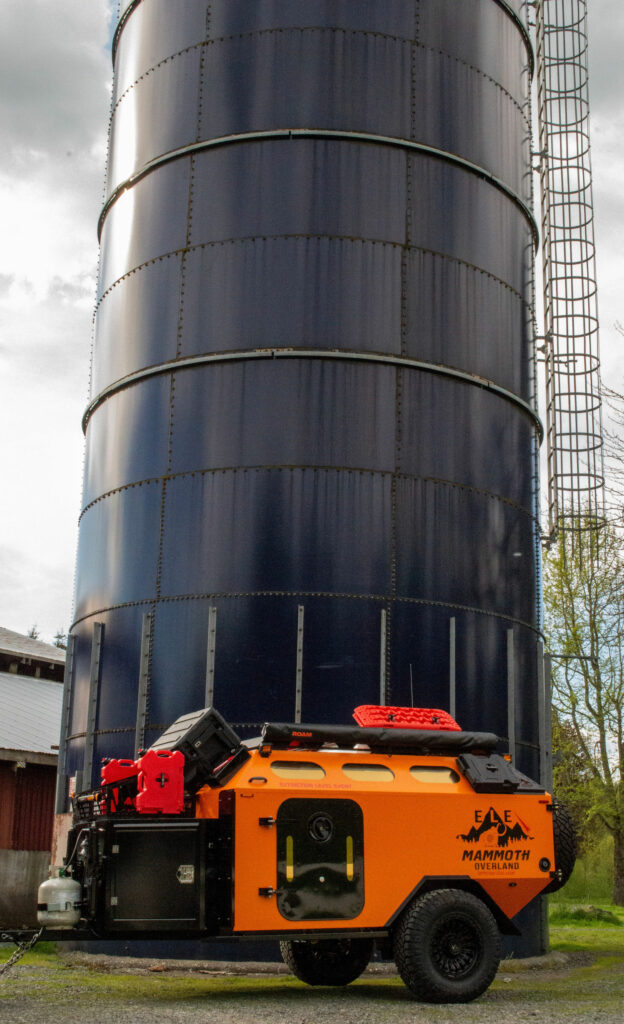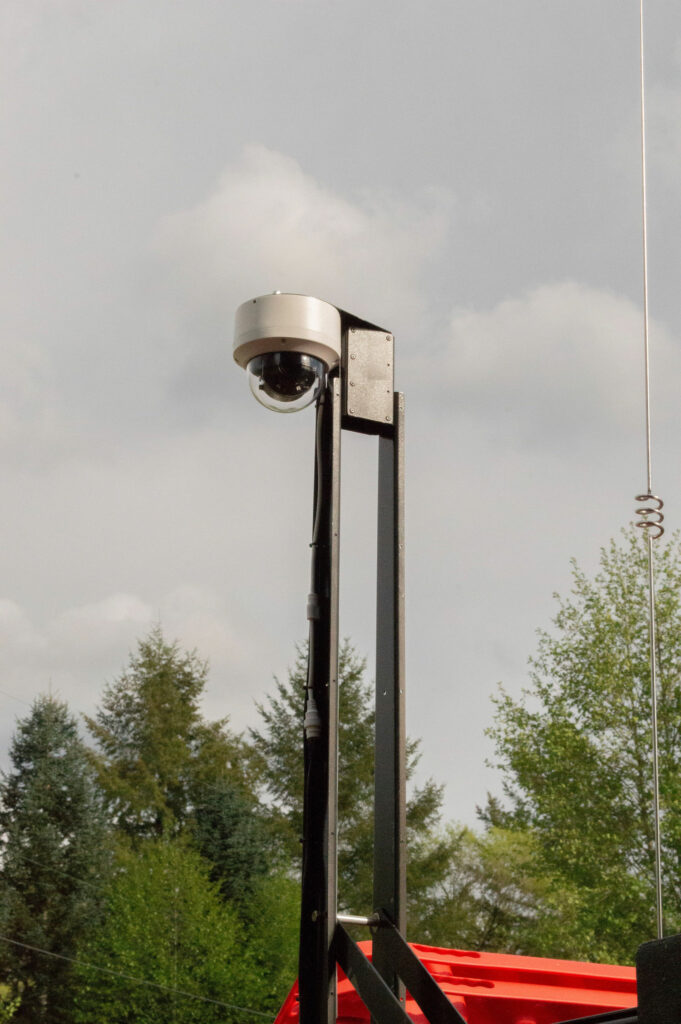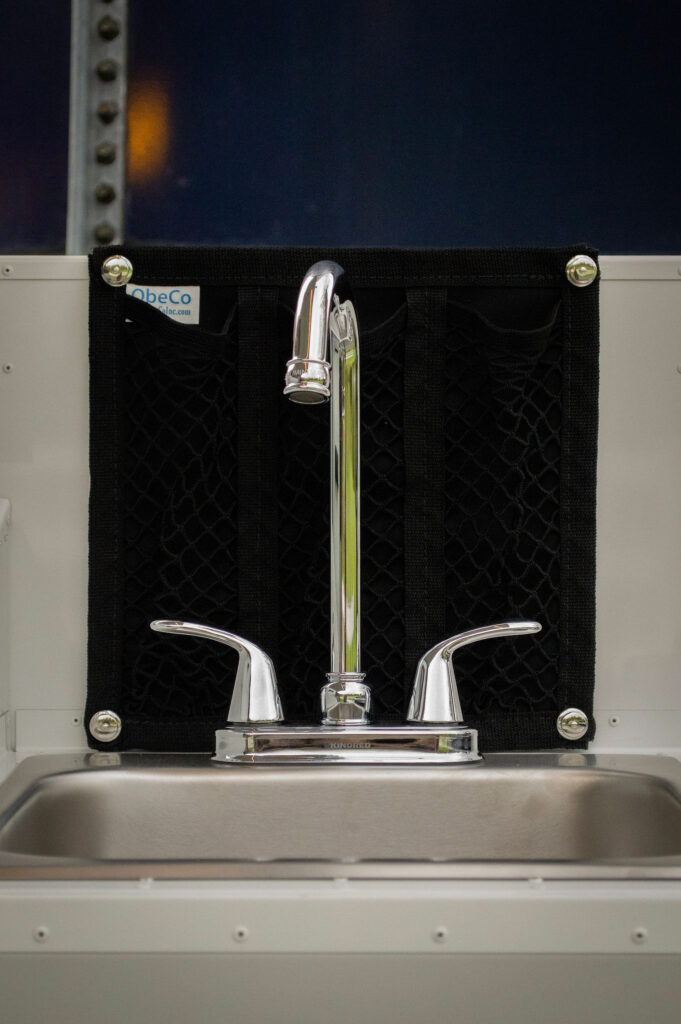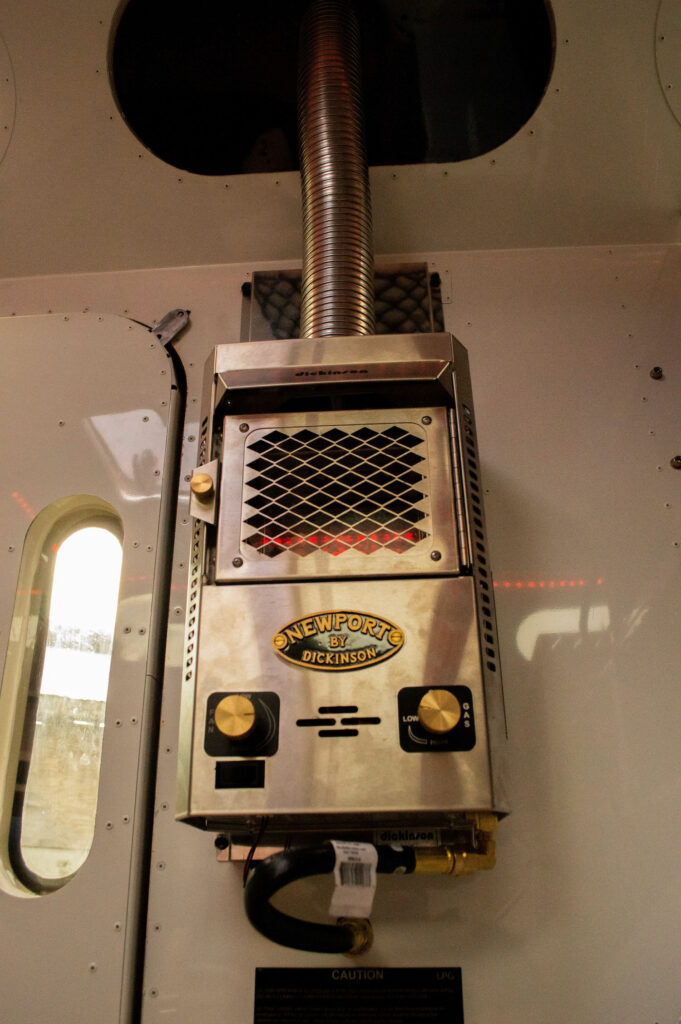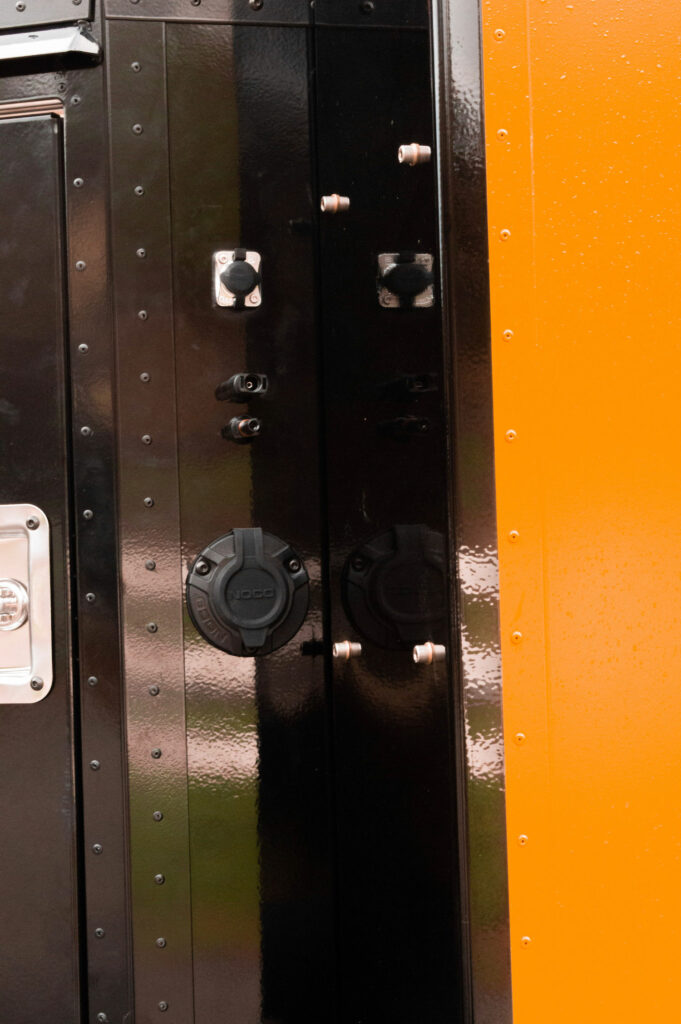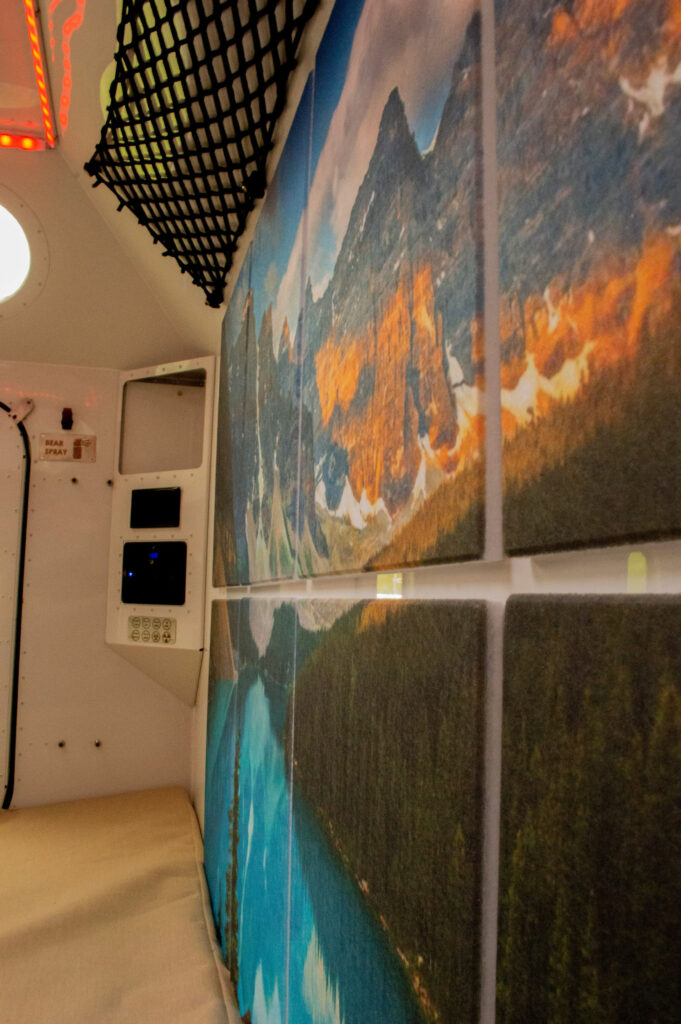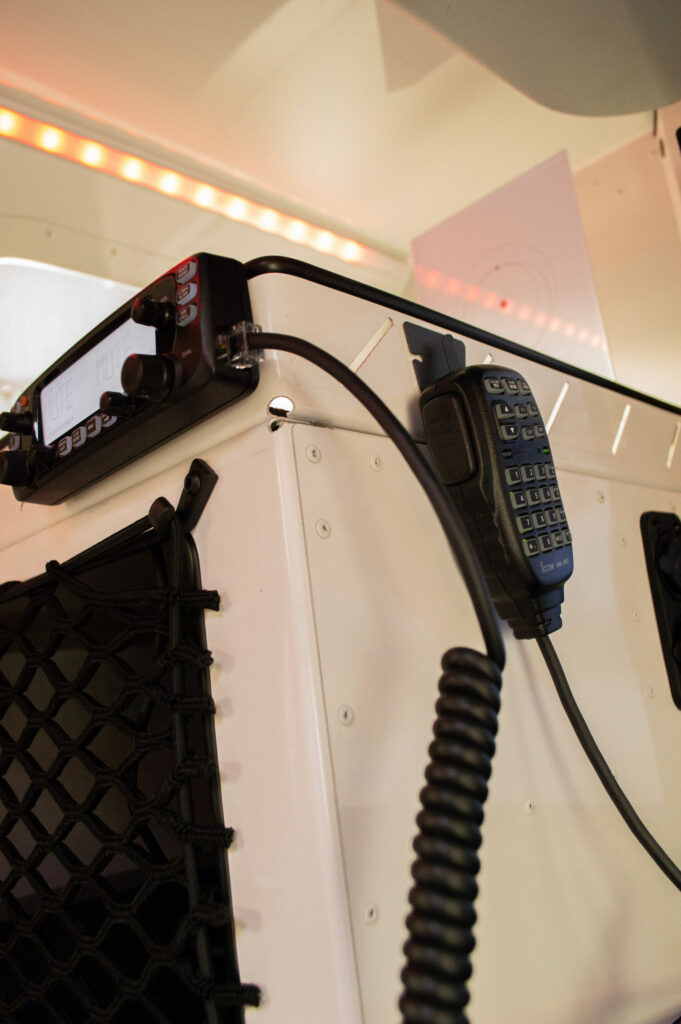 Bug-out dream list items include a mast-mounted video surveillance system linked to a large internal monitor. Watching "The Last of Us" on the big screen would be coincidental, of course, but also possible with a Starlink orbital internet antenna system.
The base trailer with a respectable list of standard goodies is about $70,000. Adding Level 3 bulletproofing adds another $25,000. Quantities are limited, and Mammoth is taking deposits now on rigs that should come together this fall.
This most capable of off-road safety capsules to be on display at Overland Expo West in booth L17 for a more close-up inspection. Hopefully we avoid any accidental bear spray discharges.