Toyota revealed the hotly anticipated, all-new fourth-generation 2024 Tacoma at Overland Expo West 2023. Since its unveiling, we've had some time to study the brand-new midsize truck. And we have come up with a list of our favorite features.
Mind you; we don't know all the details yet, like the technical specifications or pricing. Nevertheless, we know enough about the new Taco that we can compile a pretty compelling list. In no particular order, here are Overland Expo's favorite features of the 2024 Toyota Tacoma.
Trailhunter Trim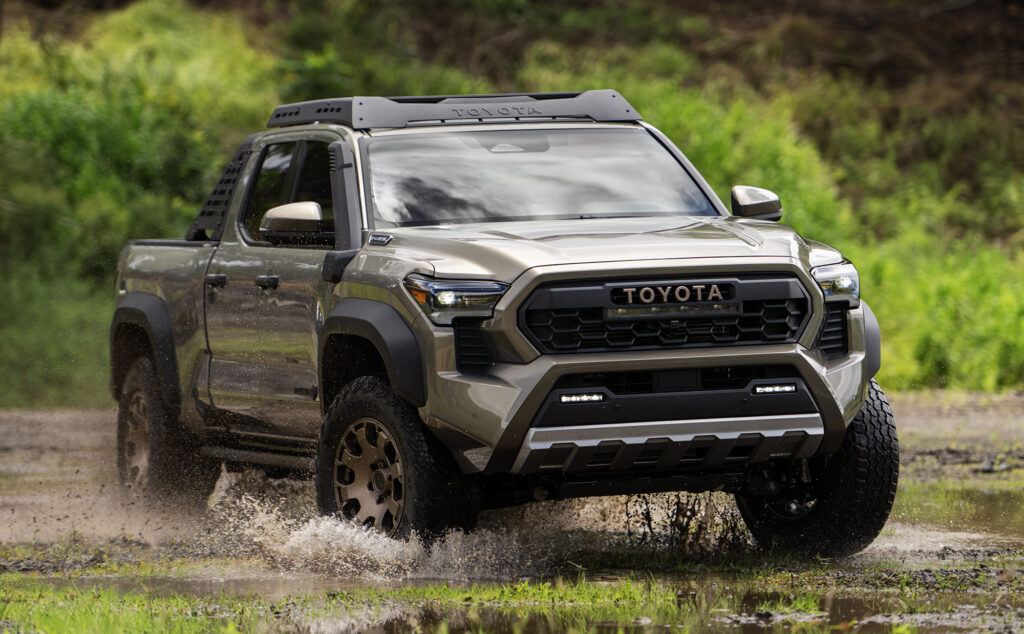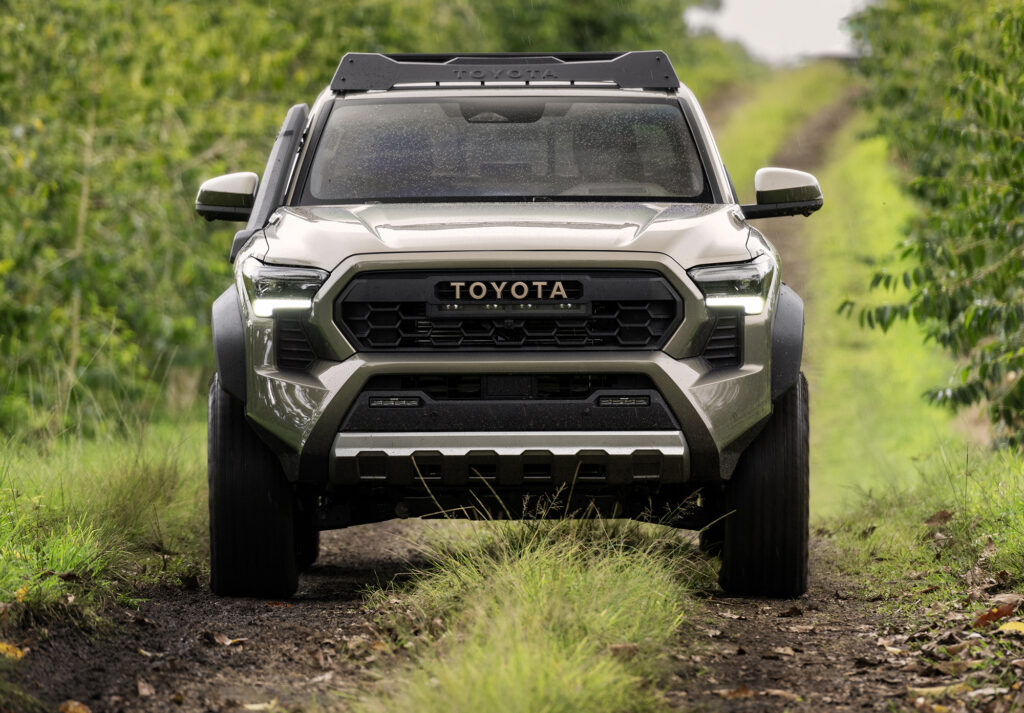 What started as an idea (and a trade show darling) has actually migrated to an actual model trim with most ideas intact, and we couldn't be happier. Much of the bits Toyota added in the Trailhunter trim echo choices Tacoma buyers would make themselves as they rework the truck for overlanding, saving money and time, which is also money in many respects. Plus: OEM fitment tends to have a better fit than what we sometimes cobble together in our garage.
Our favorite bits? Those stout 2.5-inch ARB Old Man Emu monotube shocks with remote reservoirs and adjustability should make a significant difference off the pavement. The mud-hunting 33-inch Goodyear Territory boots on 18-bronze wheels are a sweet addition, as are the rock rails and trio of stamped steel skid plates. Sure, 37s are all the rage, but 33s help in another area: on-pavement driveability.
And the hybrid iForce Max engine electric motor combo means 326 ponies and a deep well of torque, even if we won't be able to run on electricity alone. Plus, that in-bed air compressor. Plus that removable JBL speaker. Plus the front stabilizer bar disconnect. Plus so much other stuff. Yes, it will be spendy, but it also appears to pack a lot of value for all those dollars. 
Three Cab & Bed Configurations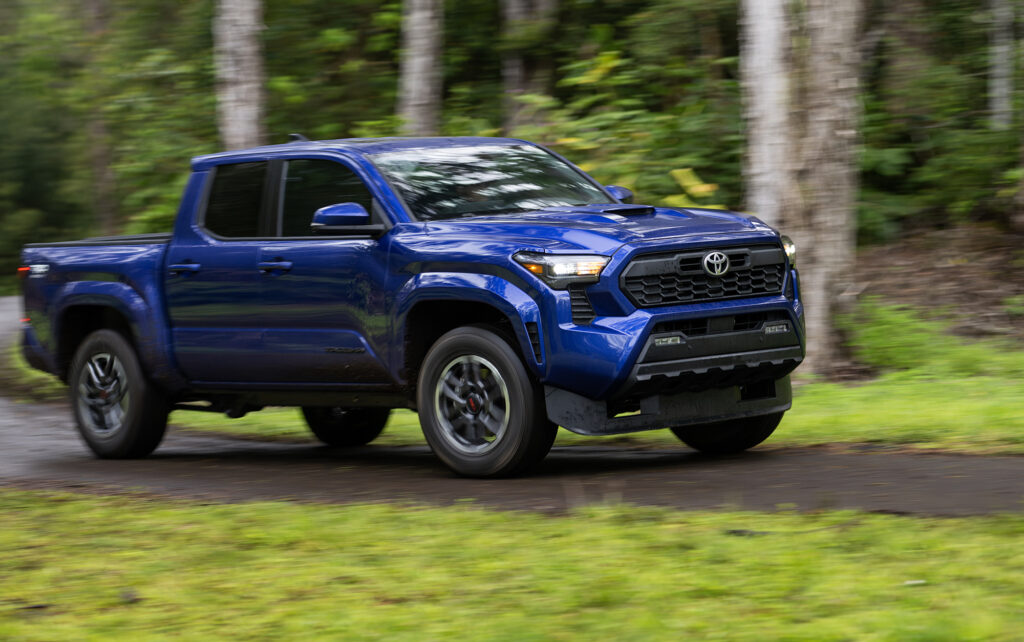 Toyota has given buyers a very wide range of options, from work setups to ultimate playthings. Got stuff? The new Taco has room for it. With two cab options (extra cab and 4-door Crewmax) and two bed options (short and long), you can go big, or you can go short. Take your pick: Extra cab with a long bed, Crewmax four-door with a short bed, and Crewmax with a long bed.
Not every trim has every option, but that's the beauty of modern online vehicle configurators: You can generally assemble your specific truck to your needs and wants and then go pick it up at the dealership after the factory pieces it all together.
Manual Transmission Option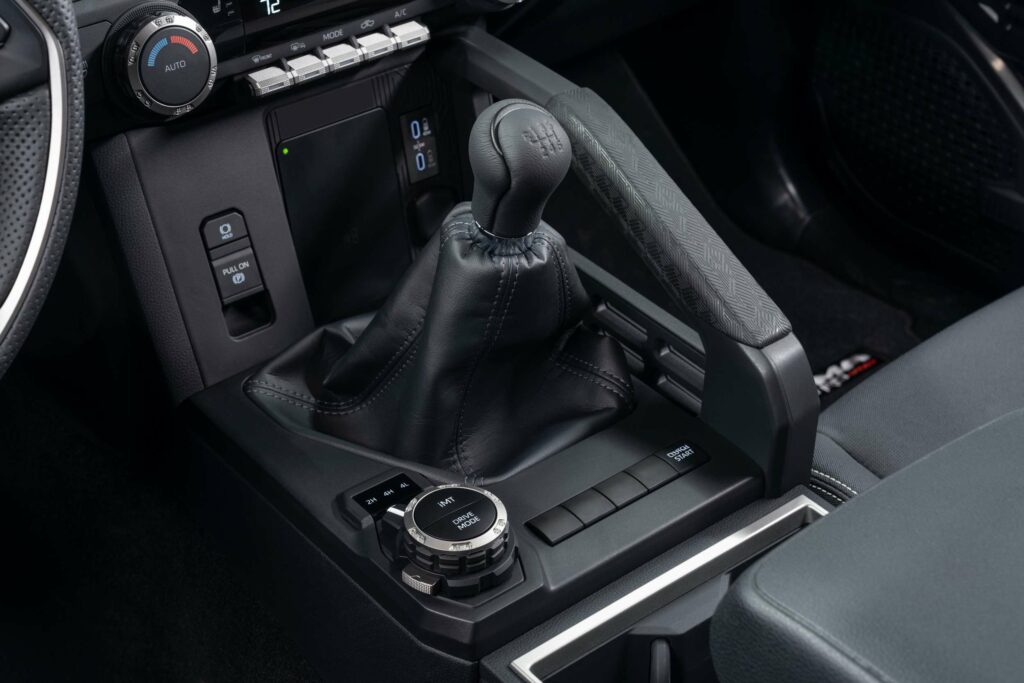 Three-pedal transmission options are fast disappearing, as automatics become increasingly sophisticated, capable, and innovative. But for many, a clutch and stick are still the keys to their heart and wallet.
A couple of Tacoma trims will be available with a six-speed manual, even though some off-road performance metrics will be dialed back. But if a manual is a deal maker or breaker for you, at least you have some options. 
Suspension Configurations — TRD Off-Road, TRD Pro & Trailhunter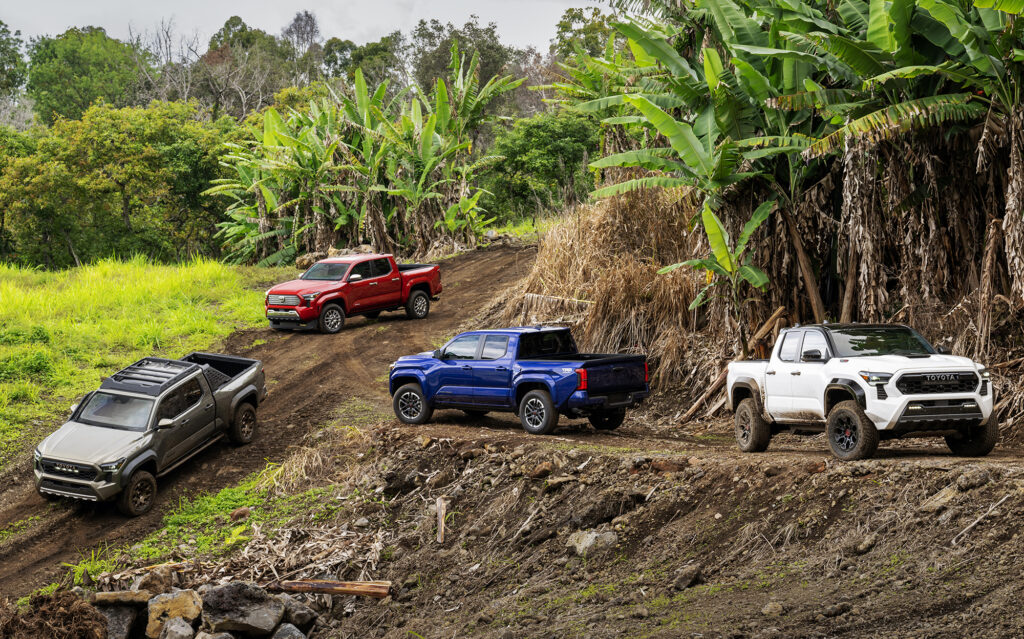 Not everyone is all-in on dialing up a Tacoma with a heavy emphasis on off-road performance; some buyers want a bit more civility in their on-road journeys as well. Tacoma delivers with a range of suspension options across three different model trims: the TRD Off-Road, TRD Pro, and the top-spec Trailhunter. Each features a different tuned coil spring suspension setup, ranging from capable to all-conquering, with some having adjustability included for finer tuning. Within those trims, different tire and wheel choices let buyers hash out even more specialized setups. Options are good.
Iso-Dynamic Seats on TRD Pro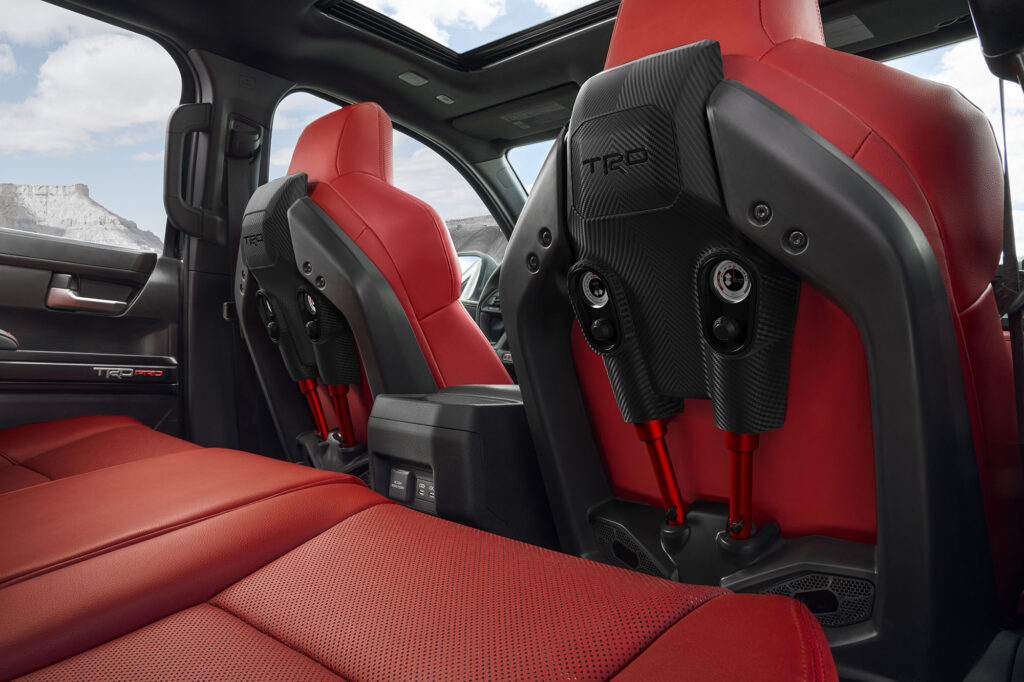 Really though, those new Is-Dynamic Seats with built-in adjustable suspension may seem over the top, but if you're going to actually send it at Dunefest, the experience of landing with them is likely markedly better than without. Plus, you can "deactivate" them for regular daily driving. And they just look cool AF from the back as well. A splurge? To be sure, but back surgery isn't cheap either.
i-Force MAX Hybrid Powertrain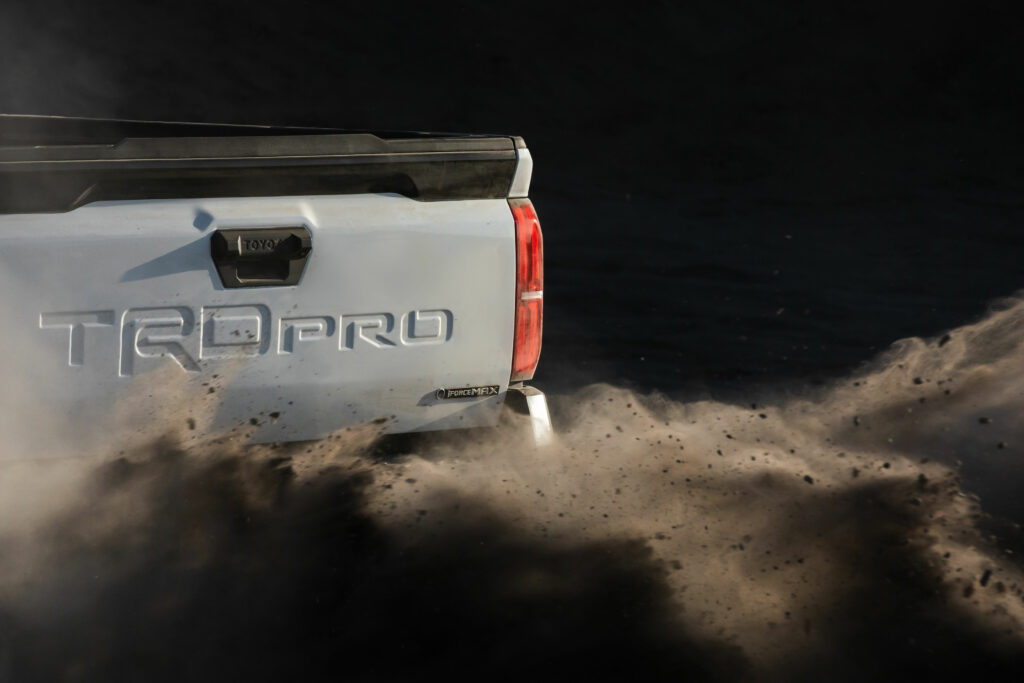 Yes, eventually, all trucks, cars, unicycles, and moon rovers will run on electricity, and for a simple reason: It works better than gas engines. You can debate it until the oil runs out, but the simple fact is an electric motor makes a literal ton of torque from a standstill, something no gasser will ever do.
Like many car and truck makers, Toyota is easing their trucks into the electric age, and with the iForce MAX hybrid powertrain, torque elevates the Taco's turbo four from 317 pound-feet of twist to a meaty 465 torques. That's power you can feel, power you can use, and it requires exactly zero additional gas. Plus, the battery that powers the electric bits can also power inverters and whole campsites. A worthy addition.
Optional 14-inch Touchscreen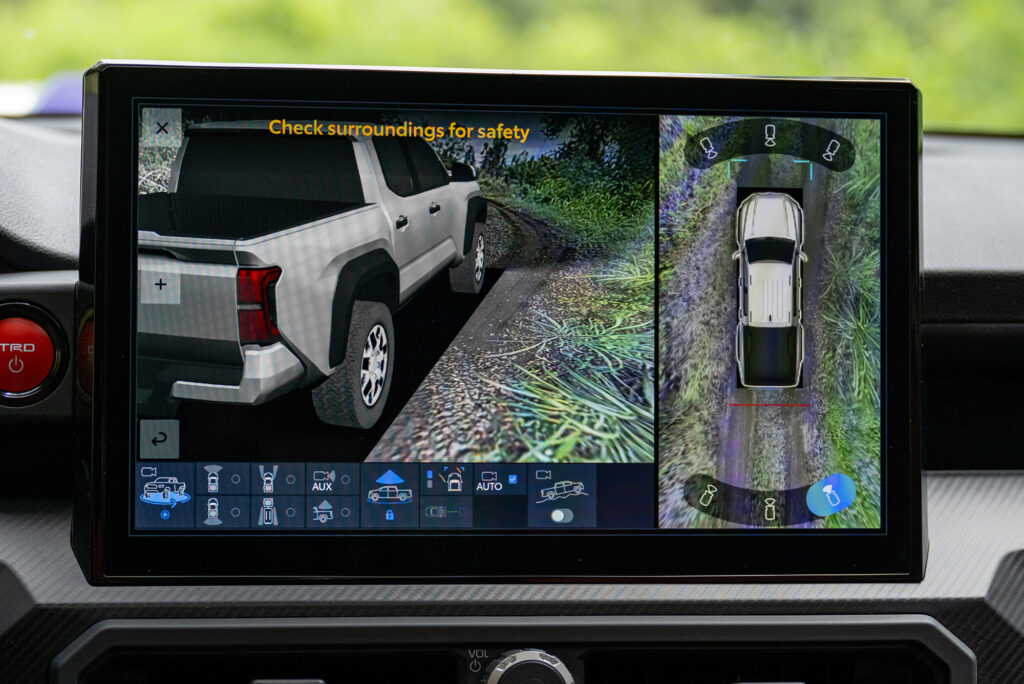 At some point, the entire dash of a vehicle will be a touchscreen. It'll happen. In the meantime, the Tacoma's big optional 14-inch panel is a worthy upgrade to consider. It makes maps easier to read, and it can be filled with vehicle dynamics displays, exterior camera views, and more. Too big? Nope, it's just right.
Digital & NFC Keys
Car keys are so 1995. And while fobs have their own quirks, pretty much everyone is packing a smartphone these days that they keep much better track of. Might as well make the key an app, which allows for Bluetooth proximity unlocking, and the ability to share a key to your rig via the interwebs with your crew or a friend in need. Security concerns? We hear you. But it's the tech of the times, and if in doubt, you can still lock and unlock like it's 1999.
Front Anti-Sway Bar Disconnect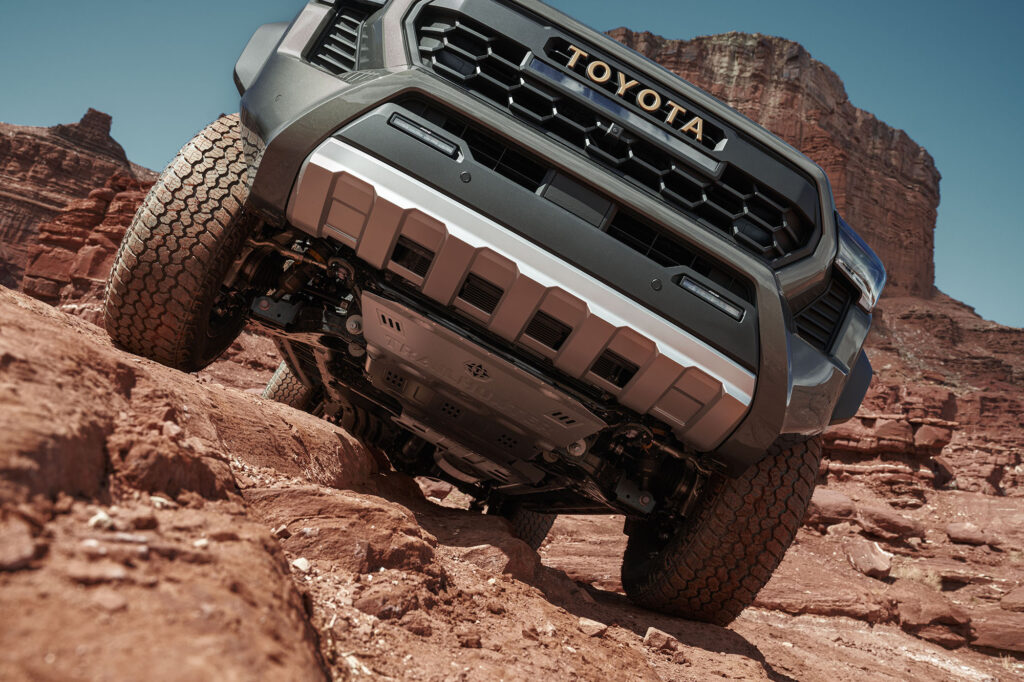 Anti-sway bars are great for on-pavement road holding. Out in the dirt? Not so much. Having the ability to disconnect that tarmac handling aid improves off-road traction, and with the same feature now available on Wranglers and Broncos, Toyota would be remiss to not offer that ability, so we appreciate the option.
JBL Speaker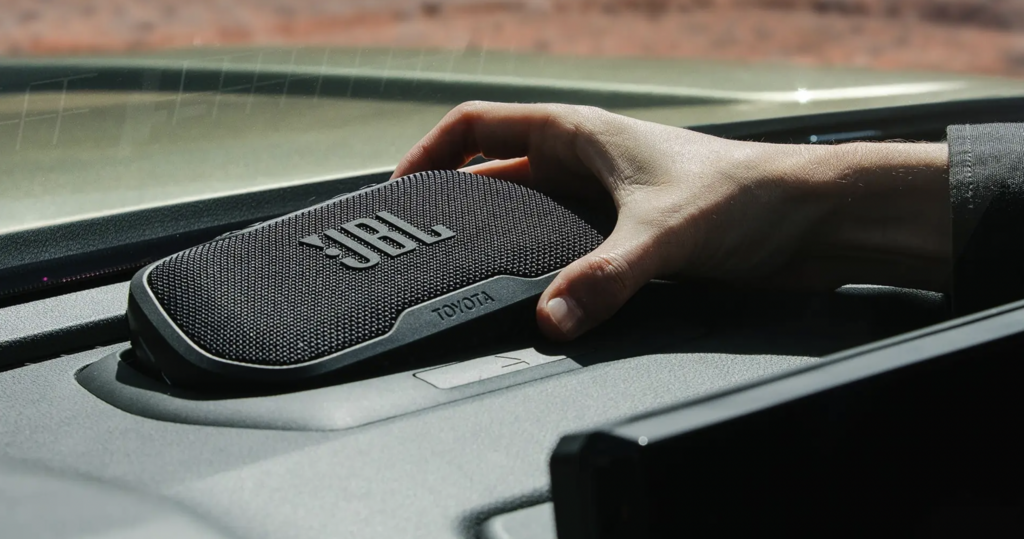 You've arrived. The campsite is set up. The sun has set, the food was delicious, the fire is down to embers, and you have no tunes.
How many times have we forgotten to pack a Bluetooth speaker? More times than we can count. Now we can take it off the list as Toyota has teamed up with JBL and popped a tough but sonorous portable music box right in the dash. While driving, it's part of the overall car audio system, all charged up and waiting for action. While camping, it's in your pocket or pack, ready to play your favorites no matter where you are. Lose it, and you can always order another one.