In one month, Overland Expo will return to Oak Ridge Estate in the beautiful Blue Ridge Mountains of Virginia. It's the final Overland Expo of the year, and it's held in a great spot for exploring some of the best overlanding opportunities in the Mid-Atlantic. Plus, October is one of the best times to explore the region, as temperatures will start to dip, but it won't be too cold to enjoy time outside of your rig. If you are looking to experience that famous Blue Ridge fall foliage, you can head a bit north, south, or to higher elevations to track down the most vibrant colors.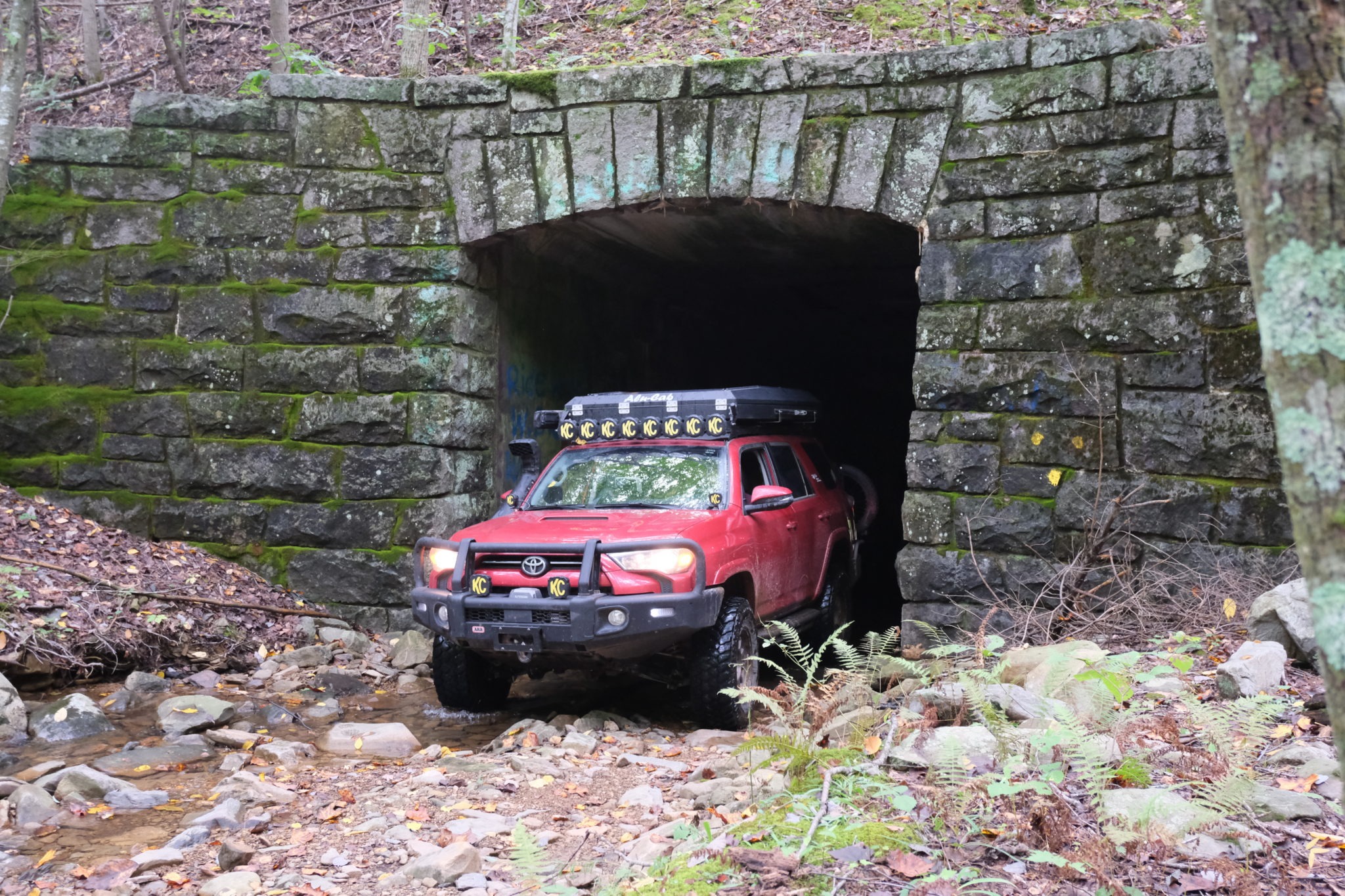 The Blue Ridge Parkway is only 20 miles from Oak Ridge Estate, and it not only provides plenty of opportunities to explore on pavement, but it's also an easy way to find some off-road adventures. Enchanted Creek is a perfect example of a trail that's relatively short but still packs in plenty of challenges. Both ends of this five-mile route connect with the parkway, and at one point, it passes under the road via a narrow tunnel. If you're short on time, the Blue Ridge Parkway and a short foray onto a trail like Enchanted Creek is a great way to spend a day.
If you are heading towards Overland Expo East from the north, Reddish Knob should be on your must-see list. The peak sits at 4,397 feet, and while the final approach is paved, it provides 360-degree views of Virginia and West Virginia. This vista can be reached via a variety of roads ranging from tame to challenging so that you can choose the route that's right for you and your rig.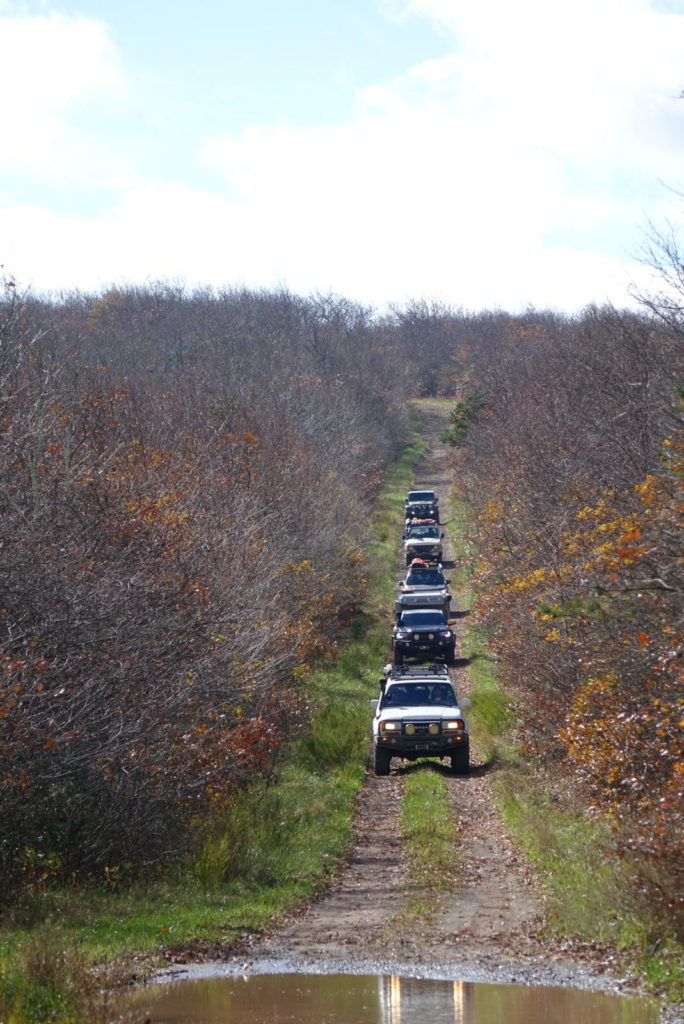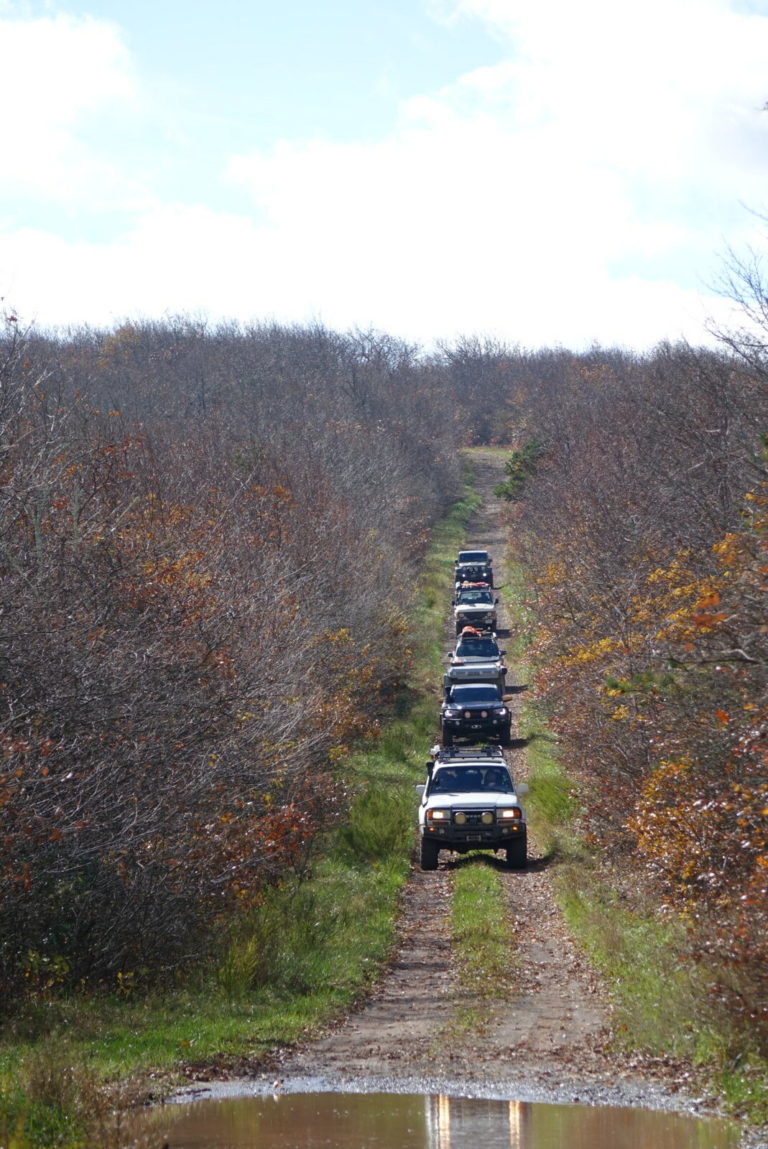 A couple of hours west of Overland Expo East, near the town of New Castle, lies the Fenwick Mines Recreation Area. This area is dotted with abandoned mining communities, hiking trails, campsites, waterfalls, and amazing views all along the route. The best way to access the area is to head towards Fenwick Mines Campground, and from there, overlanders can explore miles of forest roads, including the local legend known as Potts Mountain Jeep Trail. Where most of the routes around Fenwicks Mines are relatively tame, the Potts Mountain traverse is not for the faint of heart. If you venture onto this route, be prepared for technical driving, recovery situations, and slow going, even if you're rig is heavily modified.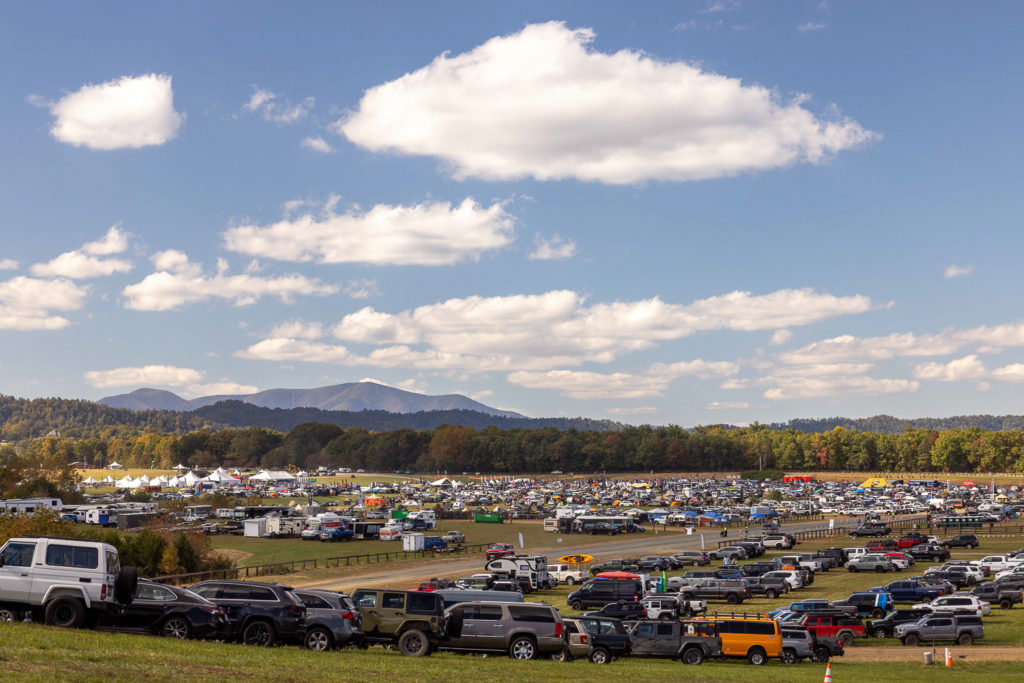 These routes are just a small sampling of the wide and varied overlanding opportunities within a couple of hours of Oak Ridge Estate. At Overland Expo East, October 6 – 8, 2023, you'll find over 200 exhibitors, opportunities to test out new rigs and equipment, training from a variety of overlanding experts, and so much more. You can come in for the day or stay for the weekend. Some camping options are already sold out, but Premium Camping is still available. This area is located near the Oasis Bar & Food Court, and if you've been to any Overland Expo, then you know this is where the raffles and a lot of good times happen. All of this, and more, happens in Virginia during one of the most beautiful times to explore the backcountry, so don't miss out on this event!