Victron Energy's power management components are unmatched in terms of compactness, customization, interconnectivity, monitoring, and efficiency. Nearly all of Victron's components are designed for mobile use, making them a great fit for overlanders, van campers/dwellers, RV owners, boaters, and other explorers.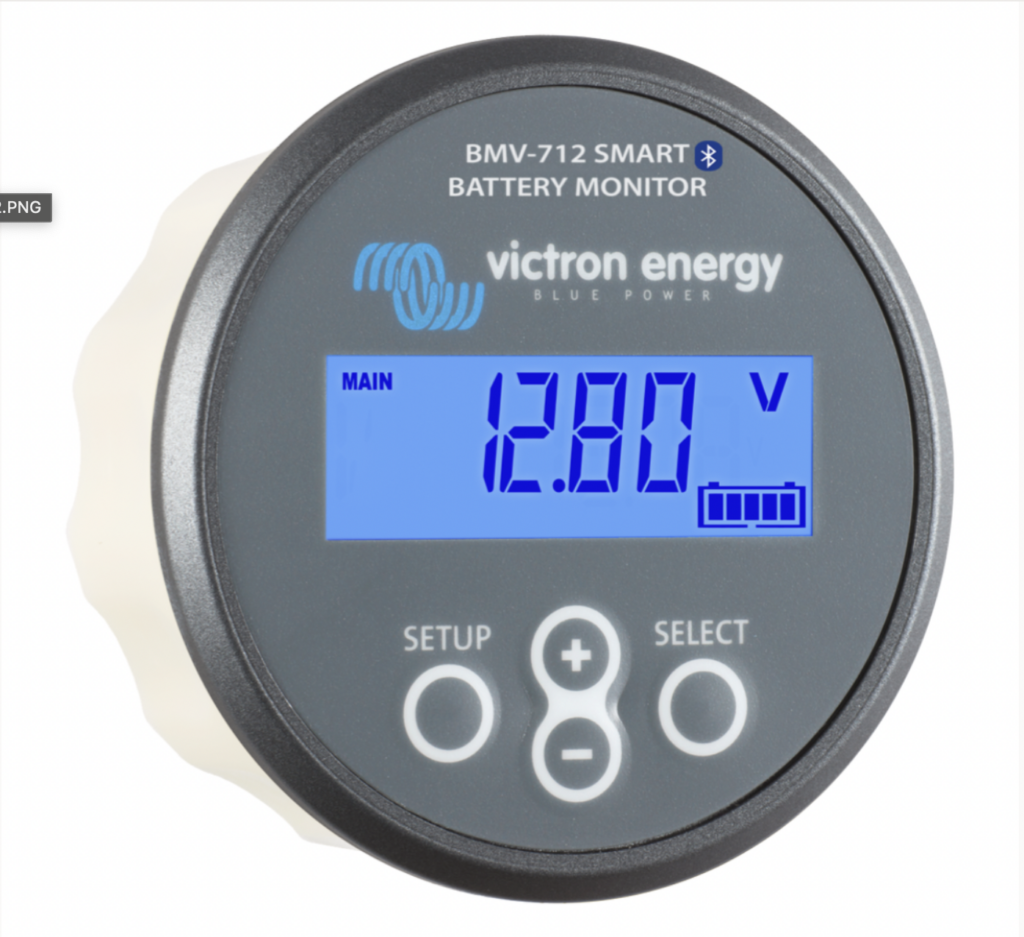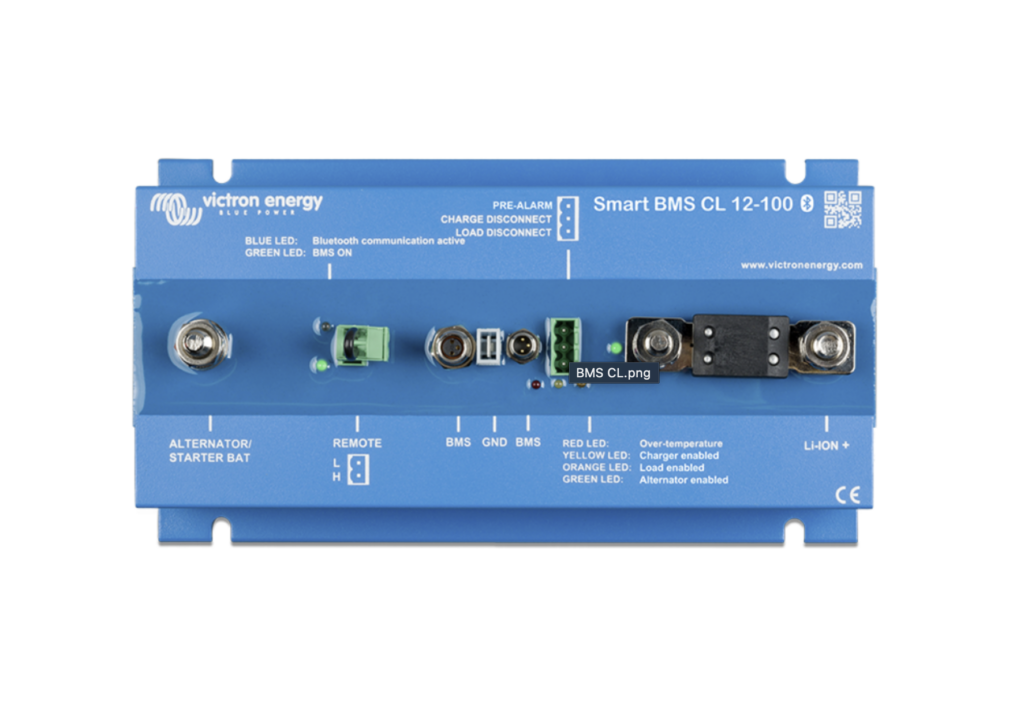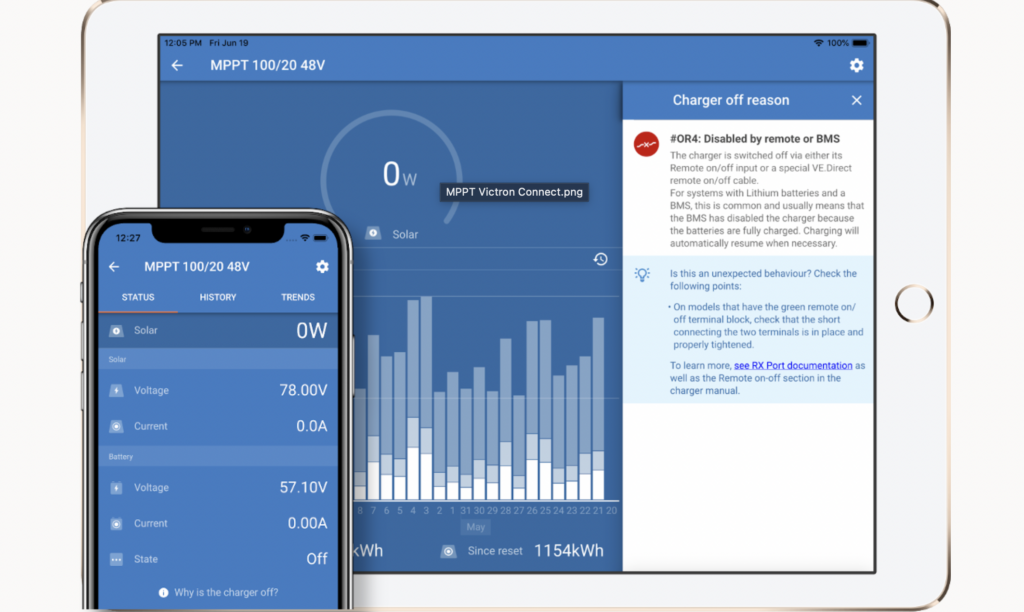 The Victron Energy power system in this vehicle consists of several components that work together in a smart network, allowing the vehicle owner to power all their needs effortlessly without having to worry about where the energy is coming from or going to.
The Smart BMS CL 12/100 safely regulates alternator charging, allowing users to limit both current and voltage provided to the Smart Lithium Battery. The BMS also protects the battery by disconnecting all loads and chargers if any issues occur. The Smart Solar MPPT 100/20 efficiently charges any battery type and is easily programmable via Bluetooth. Users can pick from easy presets for common battery types in the Victron Connect app, or create a 100% customized charging profile.
The SmartSolar MPPT 100/20 also provides load control, disconnecting DC loads like fridges and LEDs before the battery voltage drops to a dangerous level. The BMV 712 displays the percentage of energy remaining in the battery, like a fuel gauge, and can also be used for more advanced features, like starting a generator when the battery voltage drops or turning on a heater when the battery temperature drops. Both the BMV 712 and SmartSolar MPPT send information to the Global Link 520, which allows users to monitor the system online using Victron's VRM portal from anywhere in the world! The Global Link 520 does not require wifi – only cell service. The 500W Phoenix Inverter powers AC loads (like laptops, crockpots, or blenders) in a compact package. The water-resistant 15A Blue Smart IP65 Charger can go anywhere, allowing for convenient recharging of the battery from shore power whenever it is available, and displays real-time and historic charging data via Victron Connect Bluetooth app.
Specific product being featured on build & MSRP:
Smart BMS CL 12/100 (MSRP $208)
Global Link 520 (MSRP $255)
SmartSolar MPPT 100/20 (MSRP $185)
BMV 712 (MSRP $243)
Phoenix Inverter 12/500 120V GFCI (MSRP $201)
IP65 Charger 12V/15A (MSRP $243)