Midland Radio, the leader in two-way radio technology, is transforming communication to help build connection on the trail. Off-roaders and overlanders alike can reach extended range with the help of Midland's MXT575 MicroMobile Two-Way Radio, MXMC01 ANC Microphone, and MXAT03 3dB Heavy-Duty Bullbar Antenna. Midland's MXT575 packs a punch with 50 Watts of power. That's more than 12x the power of CB radios. The MXT575 is designed to hide the radio unit away in places like the glove compartment, center console, in between the seats, etc. Because of this, off-roaders can avoid crowding their dash space for a clean look. The MicroMobile is equipped with NOAA Weather Radio, bringing the latest, most important information to off-roaders. The MX575 is compatible with all of Midland's handheld two-way radios, making it easy for adventurers to navigate recoveries and obstacles on the trails.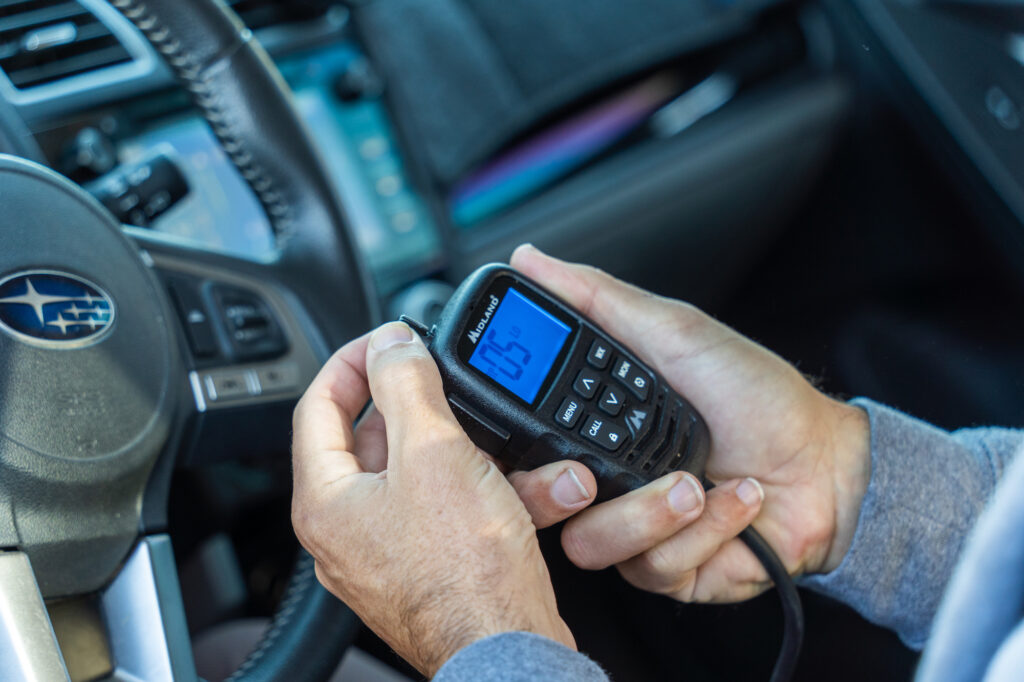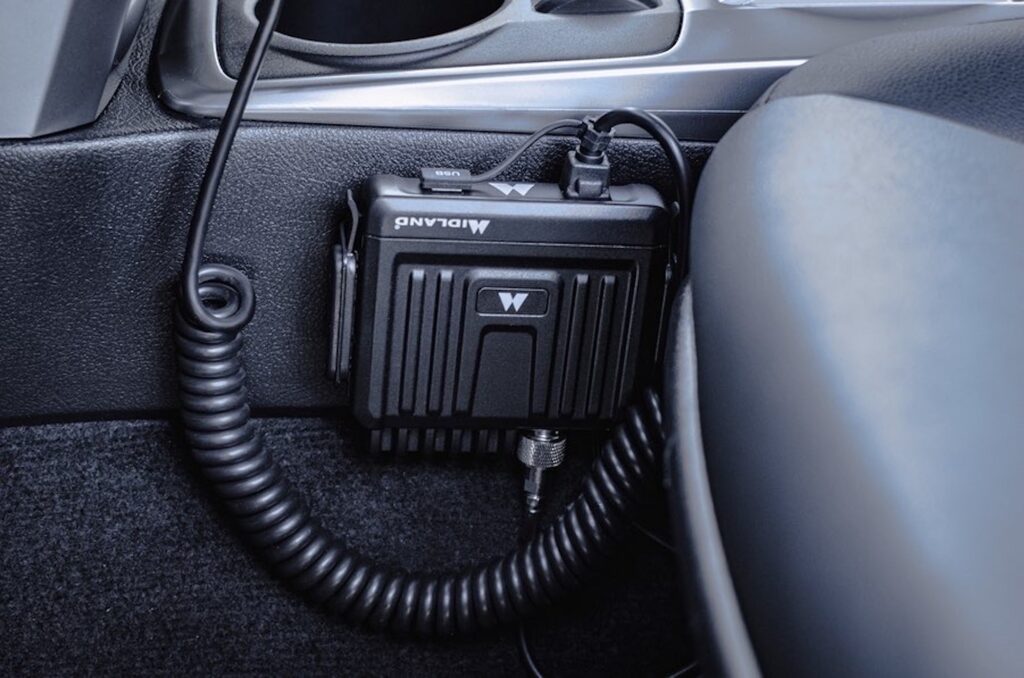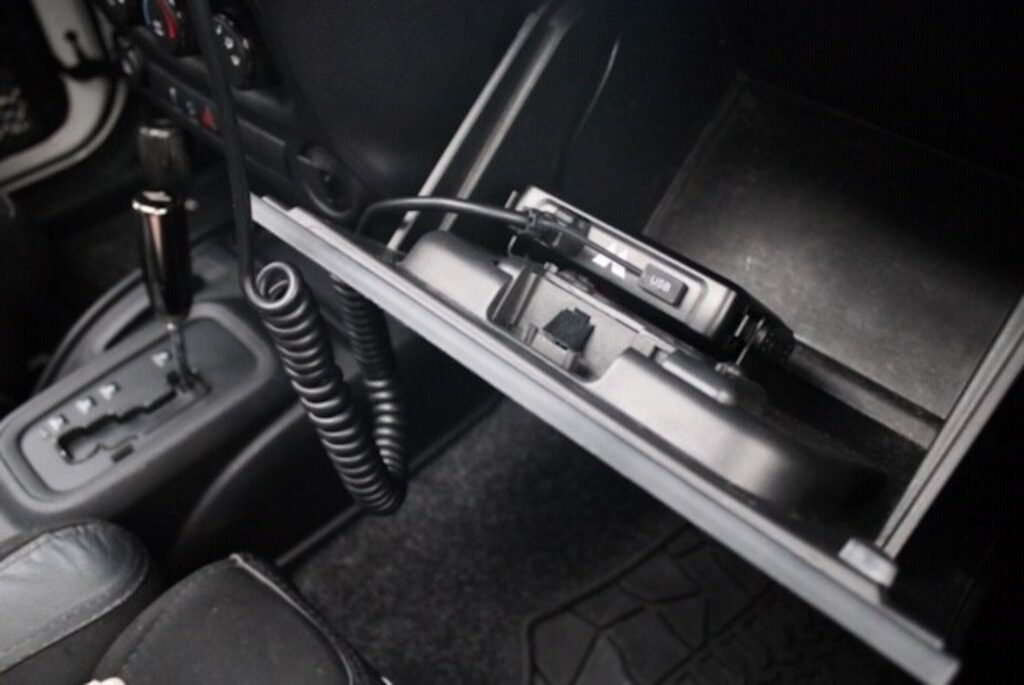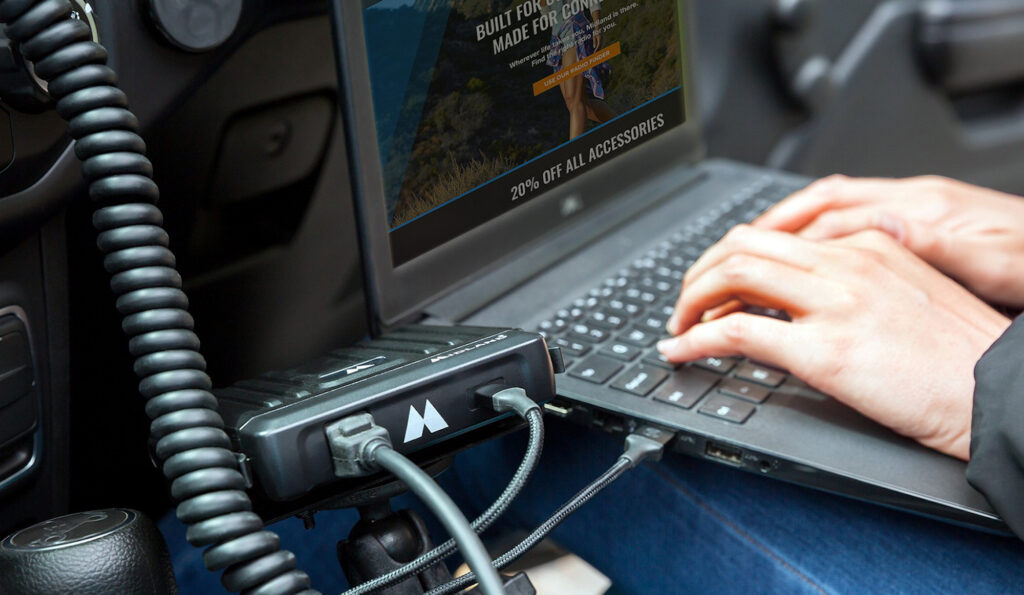 Take the MXT575's ease of use to new levels with the MXMC01 Anti-Noise Cancelling Microphone. This fully integrated microphone has all the radio's controls on it, allowing users to change settings on the large display. Midland's new microphone will help off-roaders block out any background noise with its automatic noise-cancelling feature. The MXMC01 also has an ergonomic power knob so that when an off-roader turns off their vehicle and starts it again, the MicroMobile will automatically power back on. Lastly, enjoy the 50% larger LCD screen making it easier to monitor and adjust your radio.
Adventurers can extend their radio range even further with the MXAT03VP. This 3dB antenna hooks up to the vehicle's bullbar and is fit to withstand the elements. With 3dB of power, the antenna will double a user's signal output meaning longer-range communications with others. The antenna is 28 inches tall (over two feet tall) and will certainly transform radio communications. The MXAT03 comes equipped with the bullbar antenna, 19.5-foot COAX cable, and an interchangeable spring mounting base (MXTA23 Rollbar/Mirror Mount sold separately). Off-roaders need reliable communication for safety and connection while taking the road traveled. Not only will extended range make it easier for groups to connect over a greater distance, but they'll also be able to reach others in case of an emergency. With these products, outdoor adventurers will have clear, crisp communication they can rely on.
Specific product being featured on build & MSRP:
MXT575 MicroMobile – $399.99
AMC Microphone – $89.99
3 dB Heavy Duty Bullbar Antenna with Spring Base and Cable – $179.99
Roll Bar/Mirro Mounting Bracket – $19.99
MSRP: $99.99