Ram unveiled a striking concept electric pickup truck at this year's CES in Las Vegas, which is quickly becoming a favorite launch pad for carmakers to show off new electric models. In this case, it's a concept that may find its way to market, although it's unlikely it would arrive in this exact form factor with some of these clearly imaginative options. However, in a press release, Ram says it will "redefine the pickup truck segment with the revolutionary Ram 1500 BEV production model in 2024, to be introduced in the coming months." So, here's hoping.
No range, price, battery size or performance numbers were released for the concept, officially called the Ram 1500 Revolution BEV Concept (BEV stands for Battery Electric Vehicle), or the eventual production model. However, Ram did specify that the Revolution (and we would assume the production machine) will accept 800-Volt Level III charging at up to 350 kilowatts, which would give the truck 100 miles of range from a 10-minute charge.
The truck features two drive motors — Ram calls them "electric drive modules (EDMs)" — driving all four wheels, and the rear wheels have 15 degrees of turning ability for tight turns or "crabbing" maneuvers at low speed, a useful feature for overlanders negotiating tight spaces.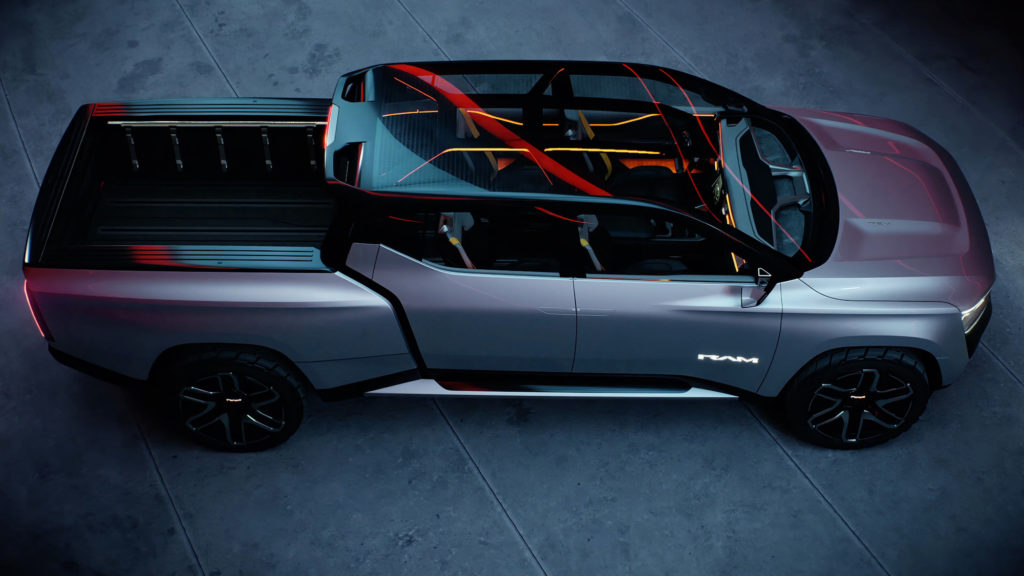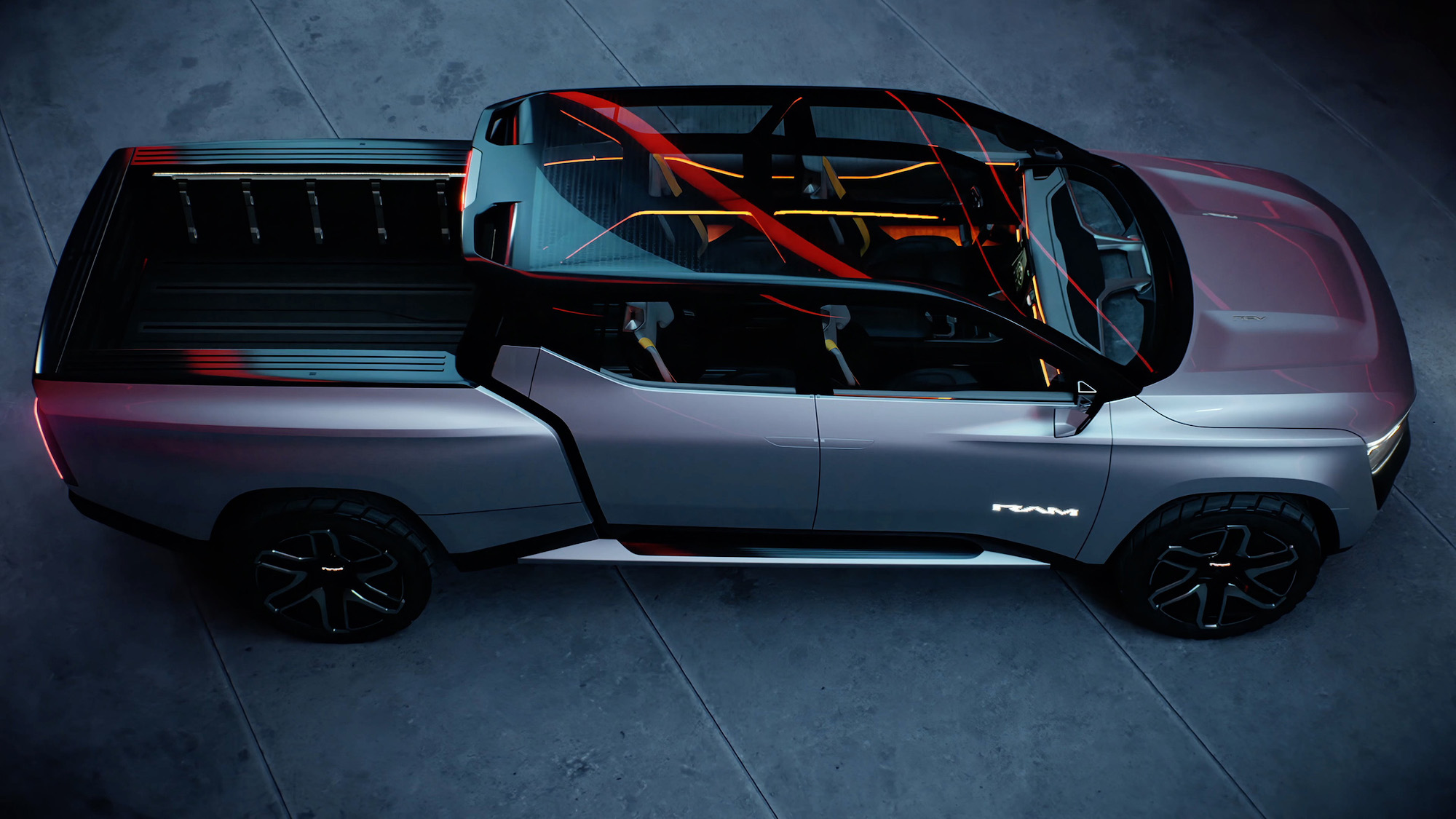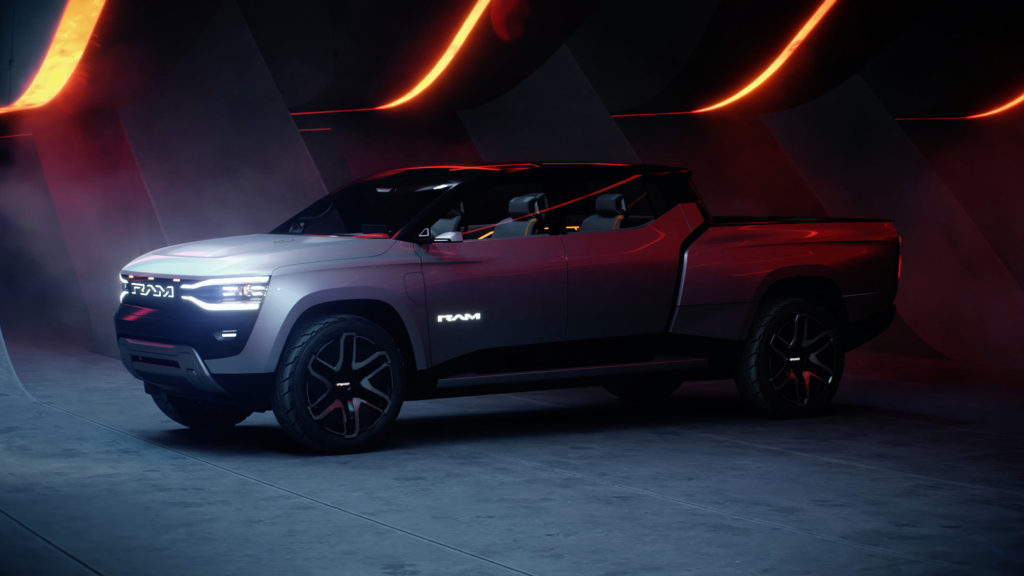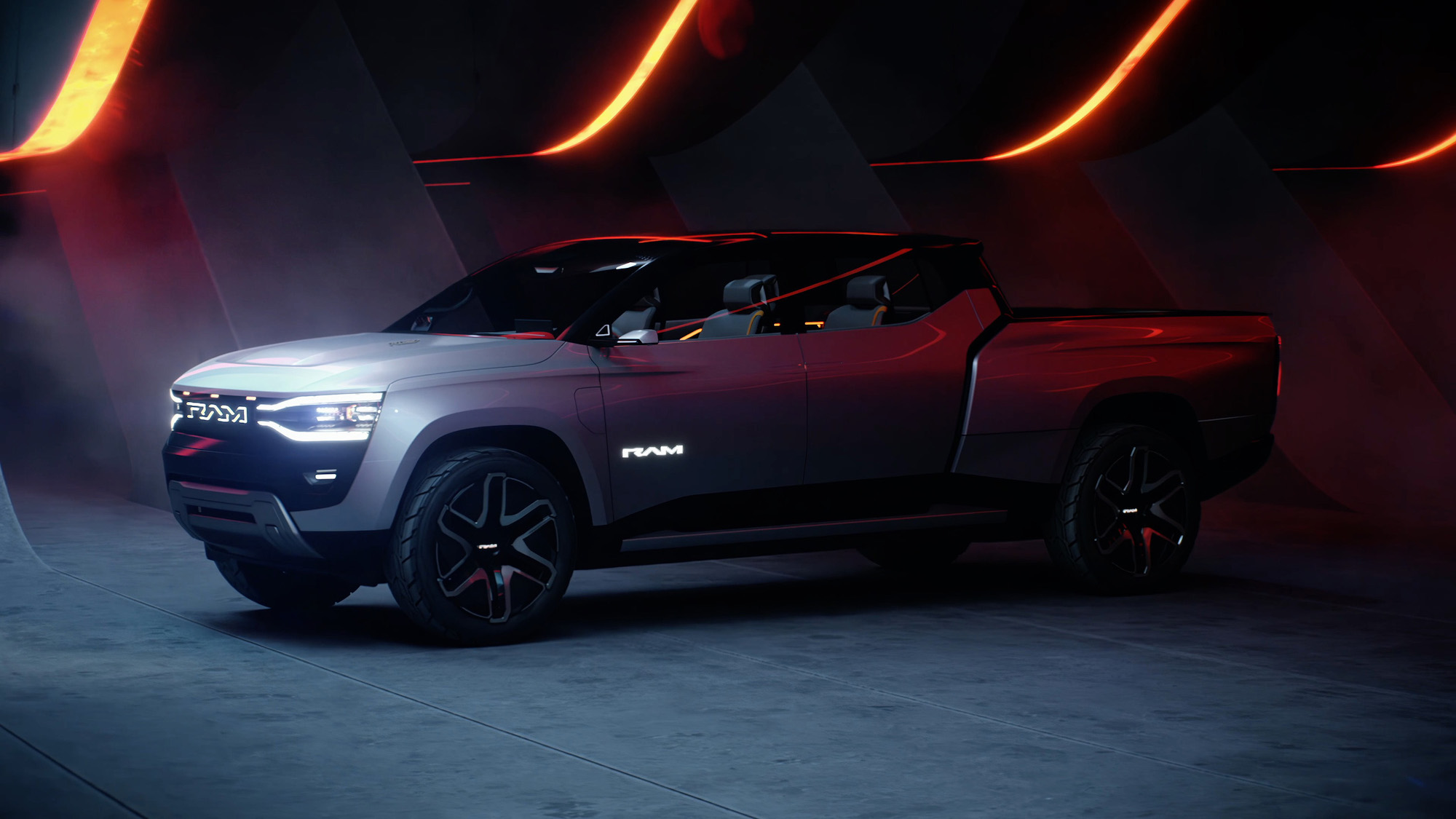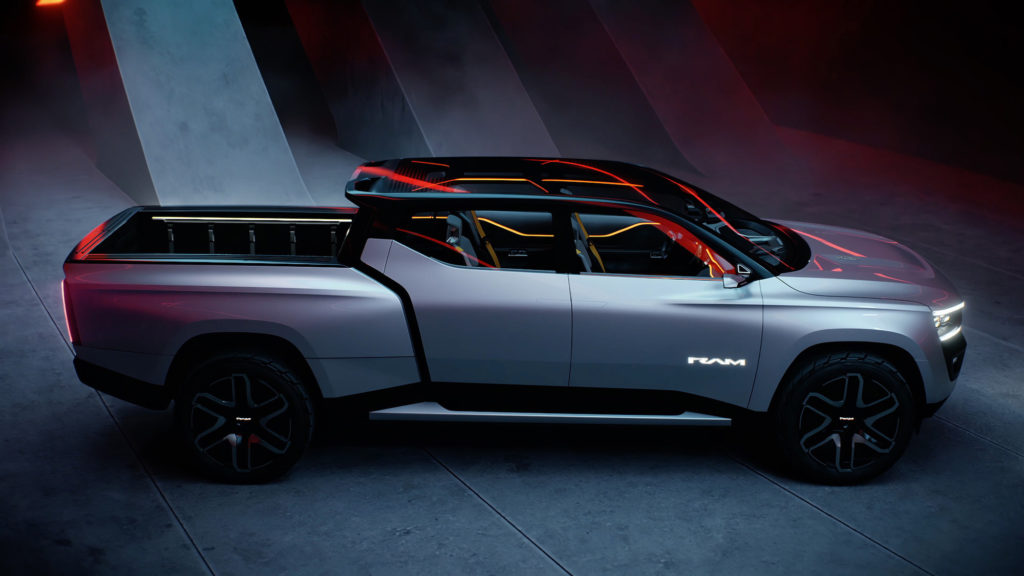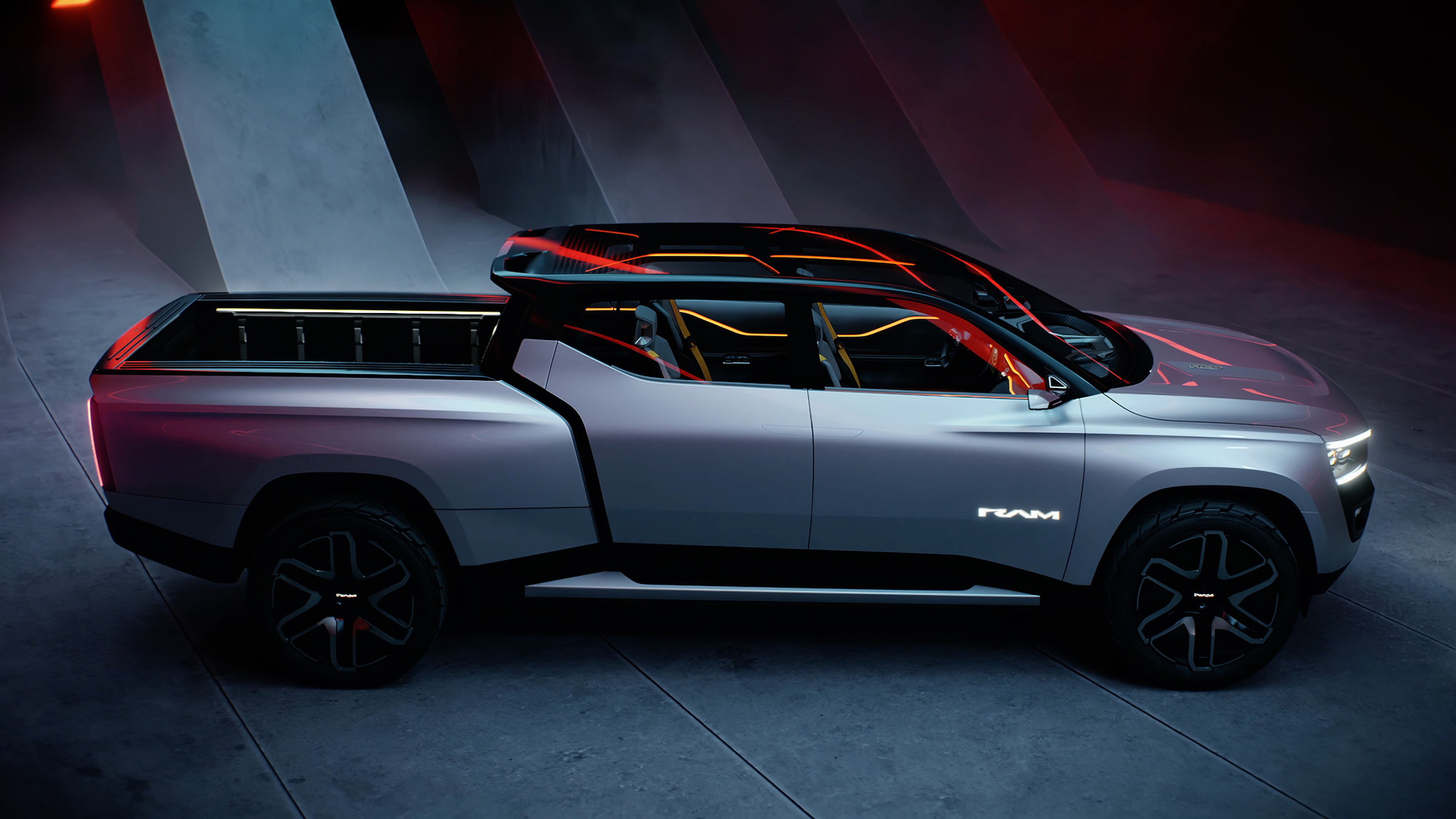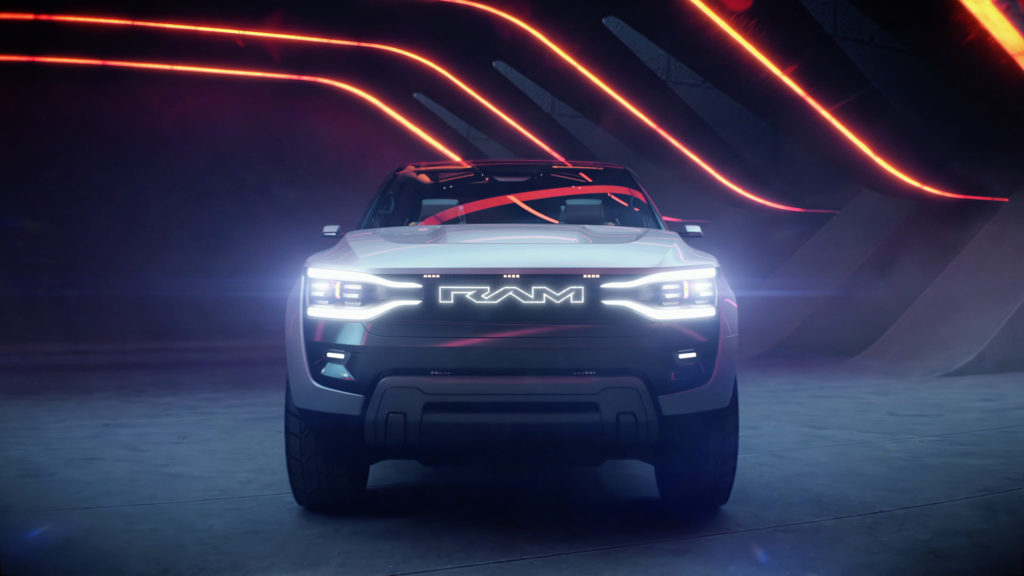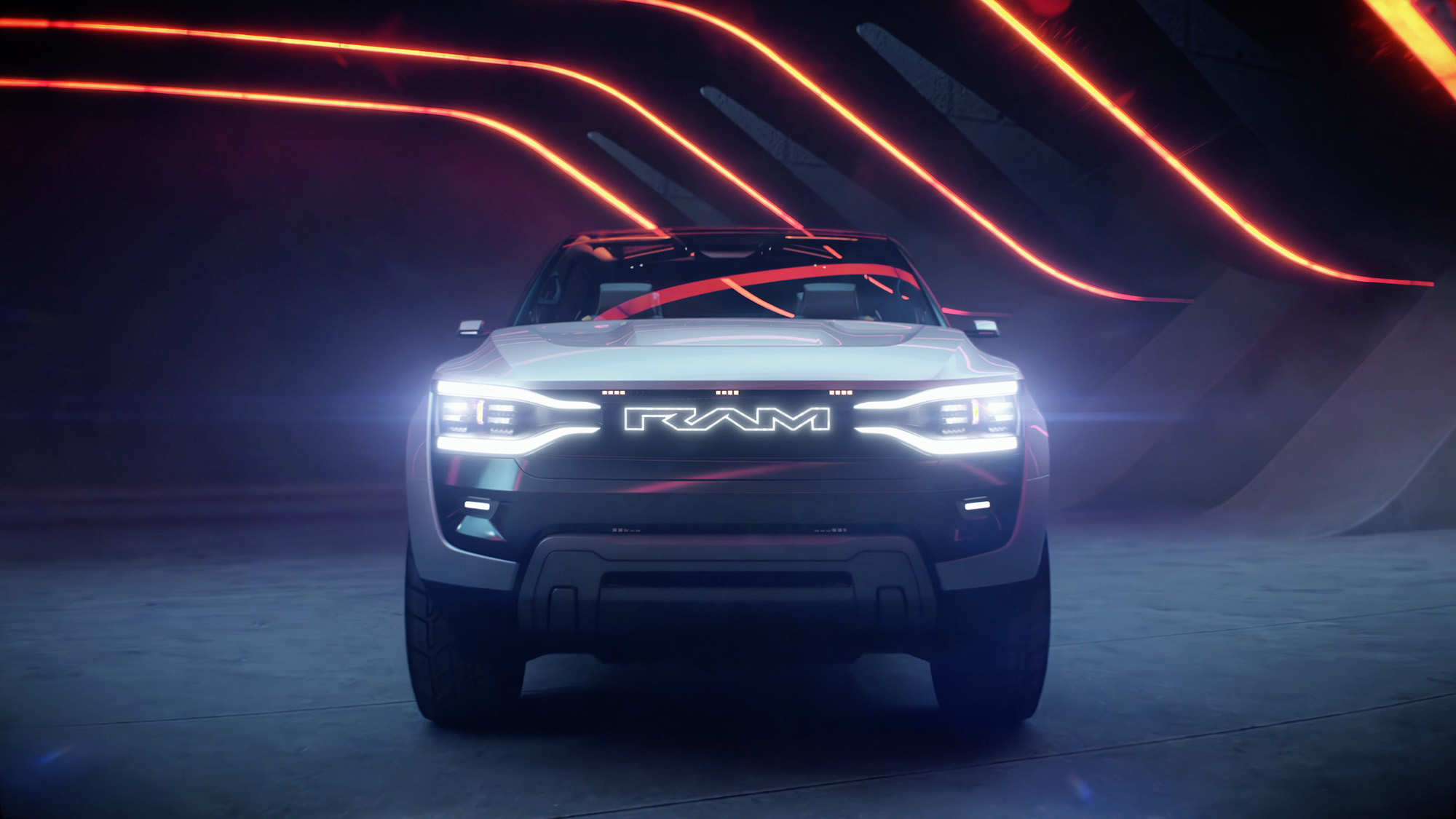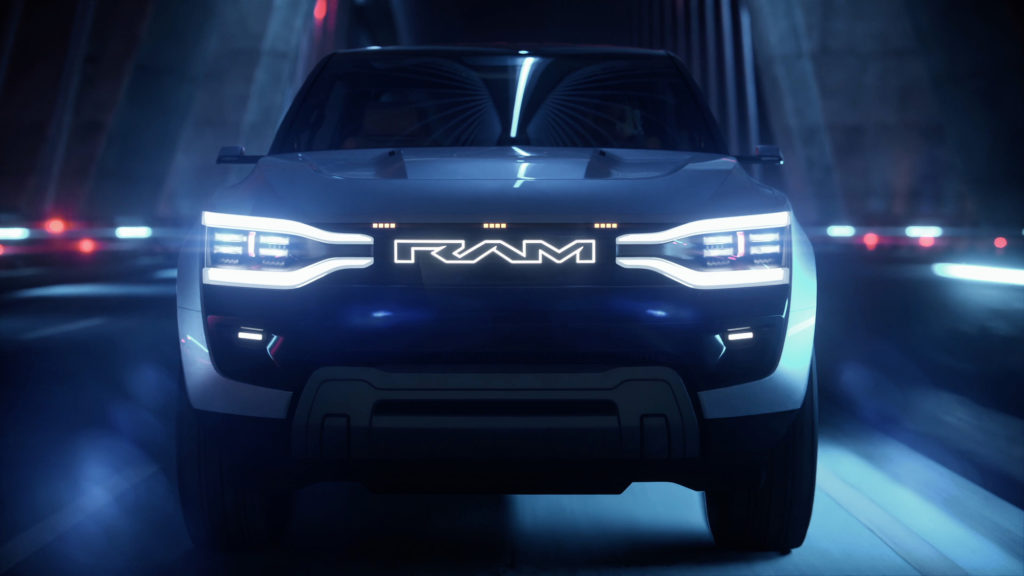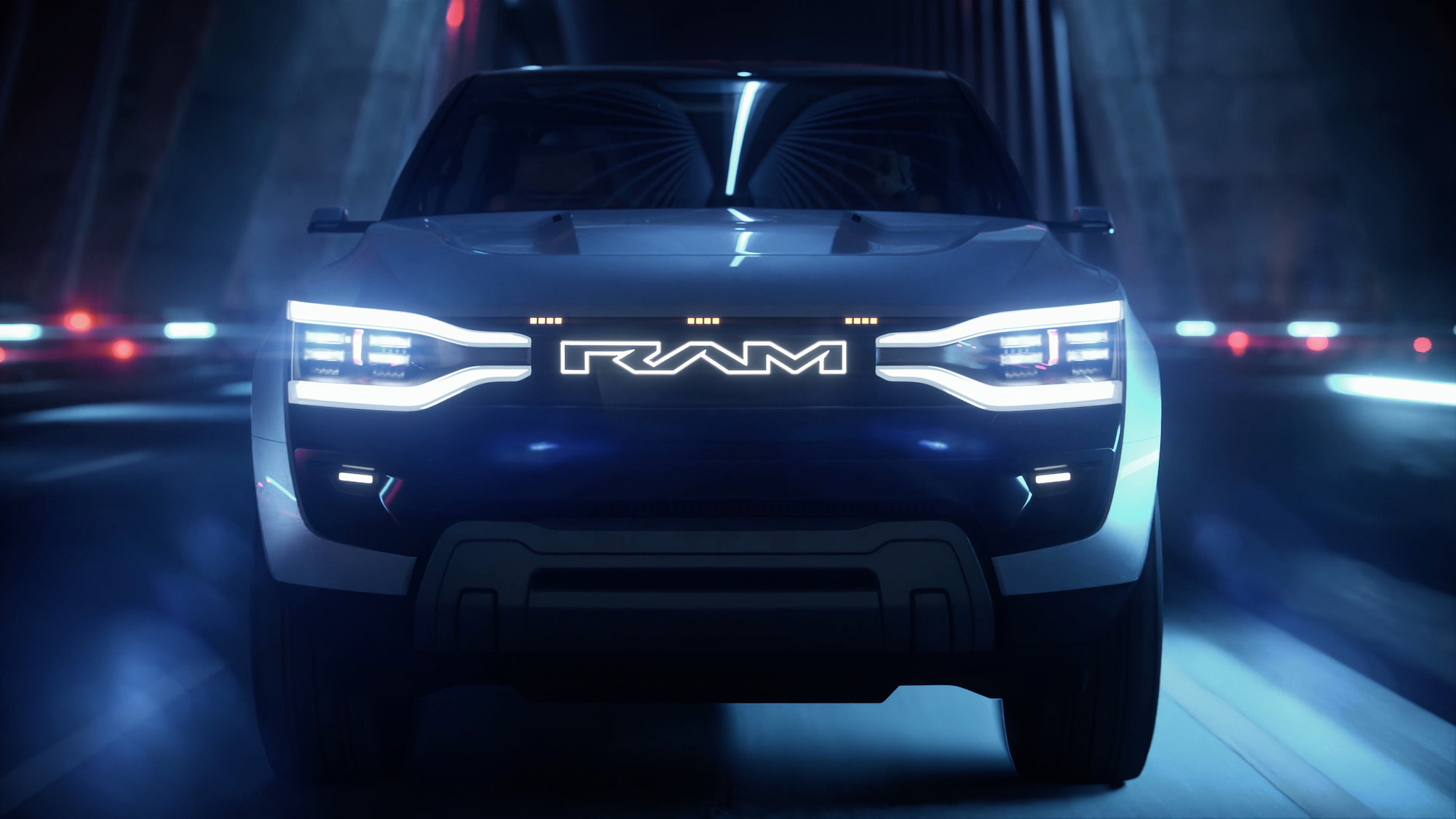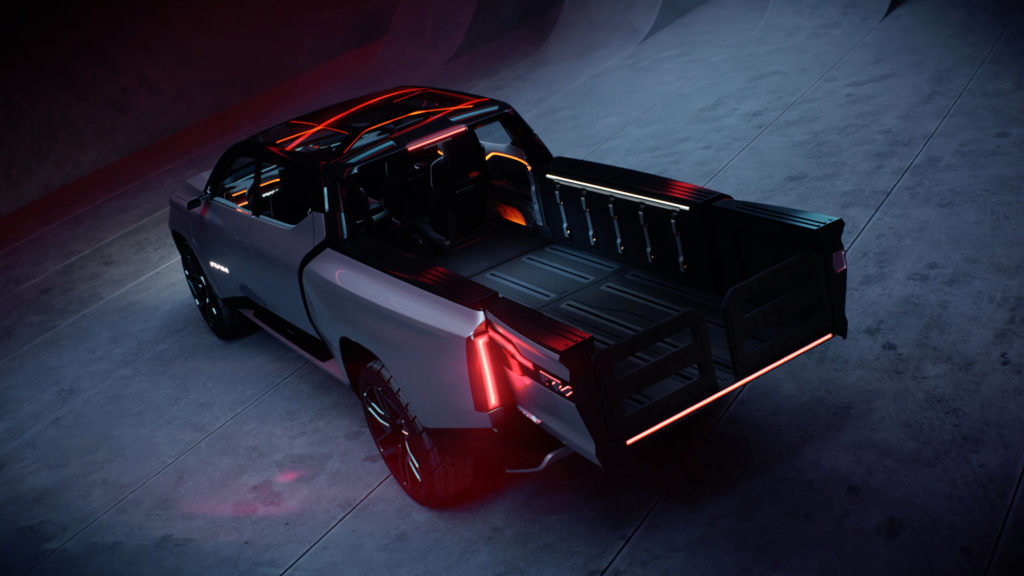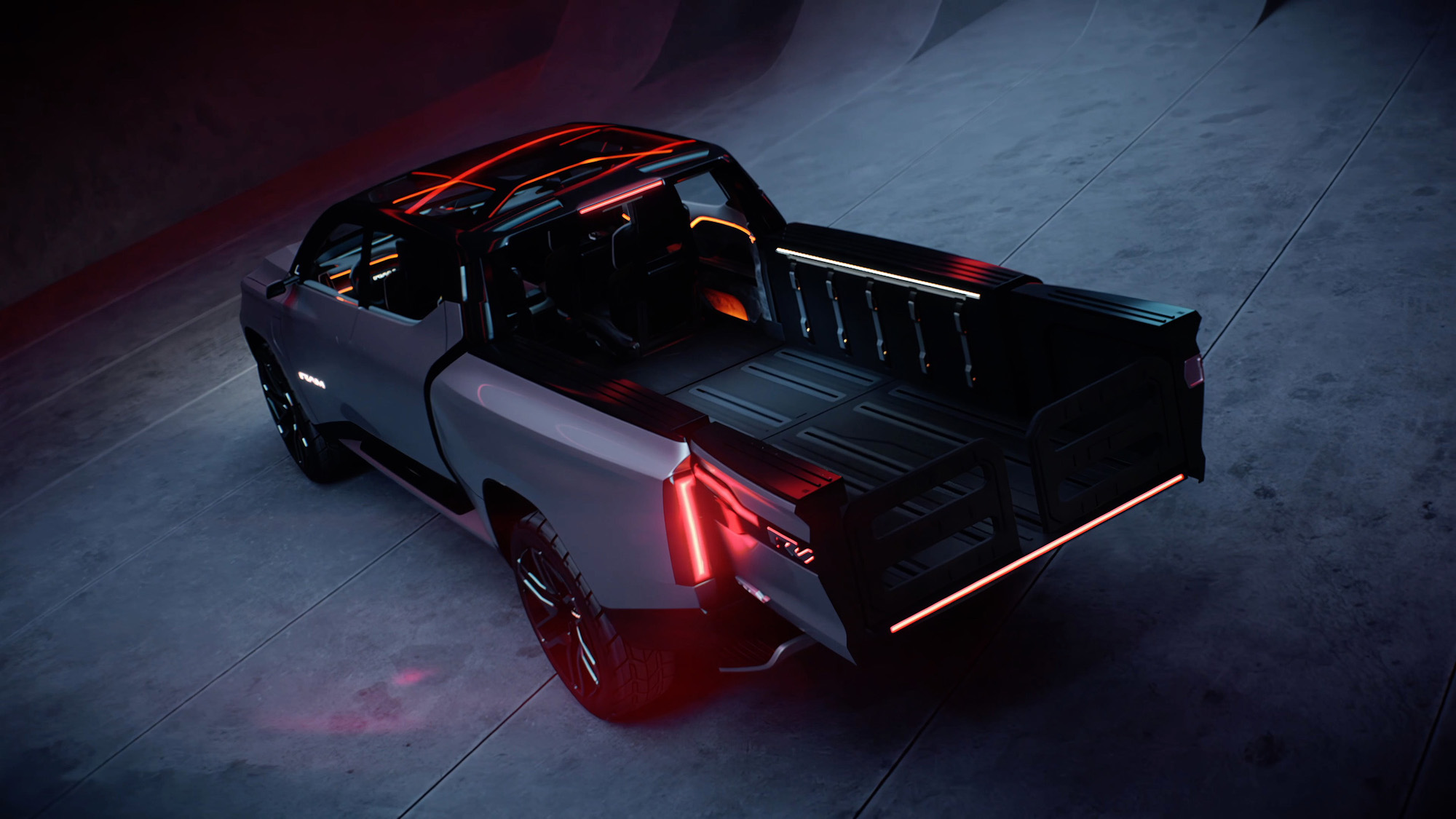 The concept truck is packed to the brim with tech, as expected, but also introduces some novel features, including "grand saloon" type doors with no B-pillar (formerly known as "suicide doors"), and an interior large enough for two third row rear jump seats, bringing total seating capacity to seven, provided your jump seat passengers aren't NBA centers.
A low mid-gate at the back of the cabin and a cabin passage into the front "frunk" both open to allow items such as poles or wood beams as much as 18 feet long to be safely carried. Not sure if it will fit? A new smartphone app will measure an object and then show you the best way to get it loaded up.
"Shadow Mode" turns the truck into an autonomous slow-speed companion that will creep along behind you at walking speed using cameras and sensors so you don't have to hop in the truck to move it 20 feet at the job site. The interior can go from workaday practicality to Party Mode at the push of a button, along with several other "Cabin Modes" that "adjust interior lighting, seat position and orientation, window and skylight opacity, vehicle suspension, sound zones, and display content," according to Ram's press release.
The Revolution also features a fully featured Head Up Display (HUD) instead of typical dash instruments, and the HUD includes modes that integrate Augmented Reality cues from the Ram's exterior cameras. A large 14-inch central touchscreen is augmented by a second angled 14-inch screen that sits below the center screen — and it detaches for use as a tablet.
And it wouldn't be a true concept car (er, truck) without a bit of blue-sky silliness, so the Revolution has built-in exterior video projectors in case you need to show some instructional YouTube videos at the worksite or host Ram Pickup Movie Night against yonder rock wall while camped out. There's no word on if there's multi-channel exterior surround sound.
The look of the truck is sleek, unique and very tech-forward, with animated RAM lettering front, side and rear, "tuning fork" LED headlights and markers and long LED strips for brake lights and rear running lights on the split tailgate. It moves away from the "giant stock truck" form factor that's been evolving for the last decade or two with a more sleek, aero and low-profile design.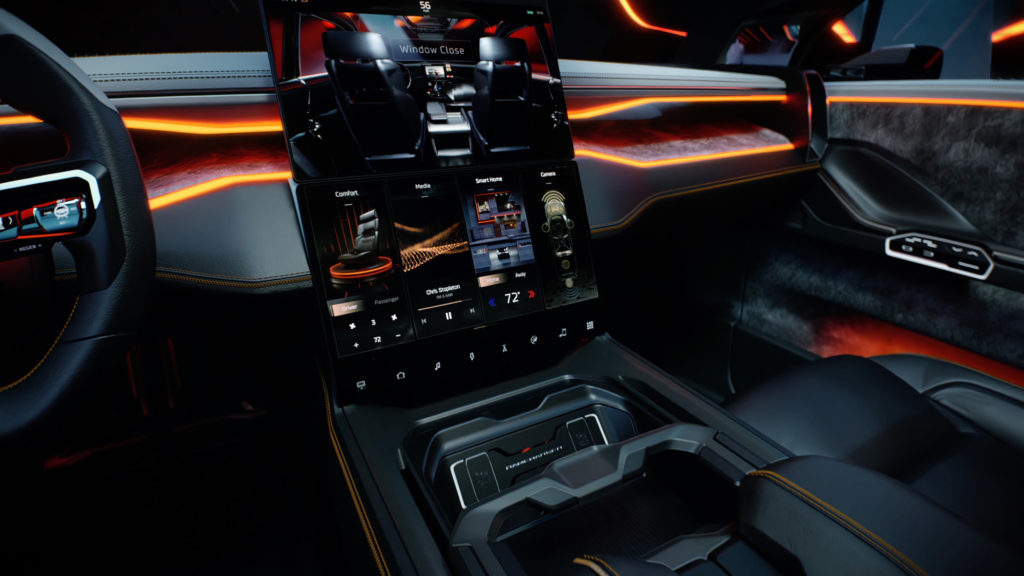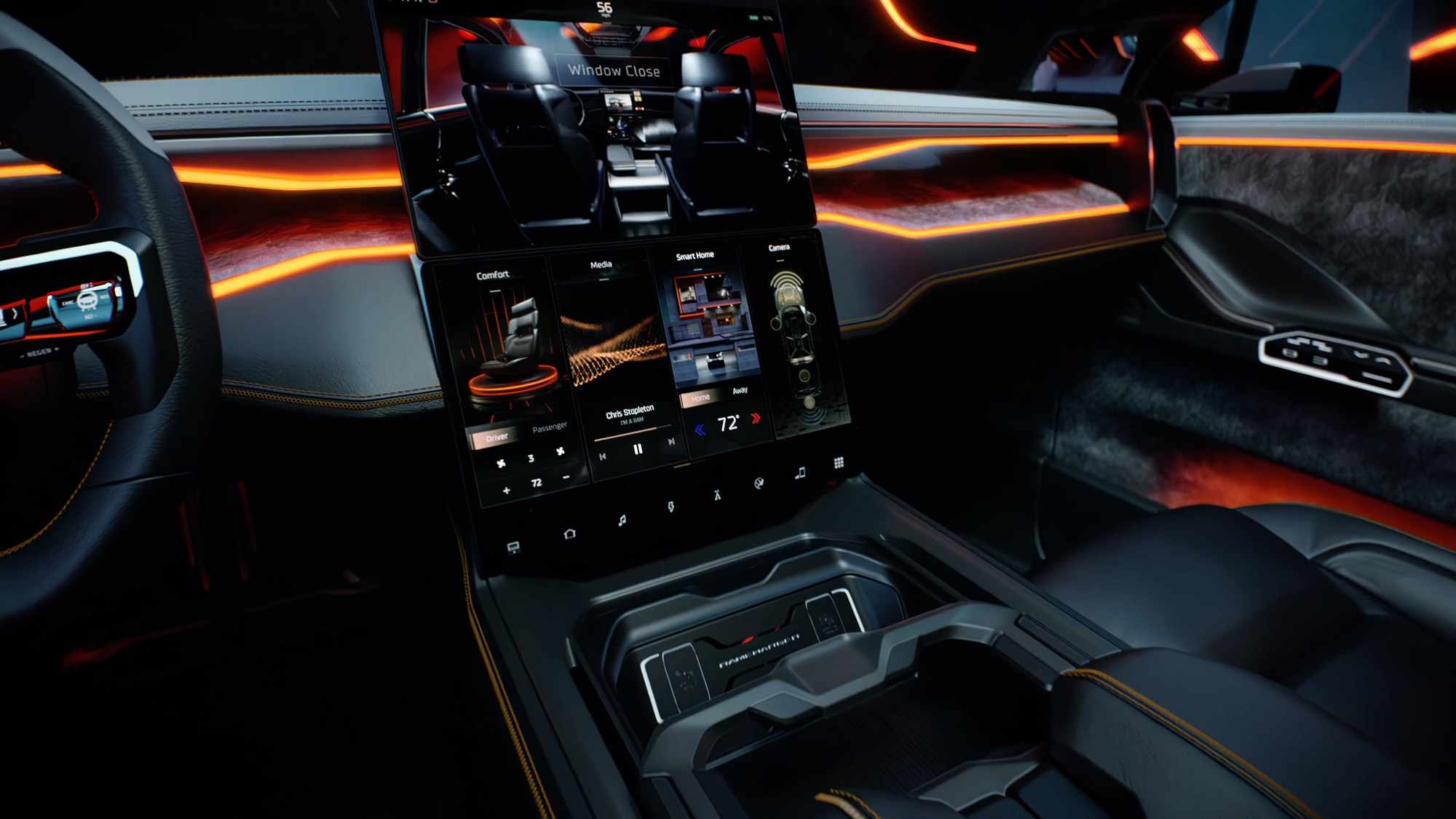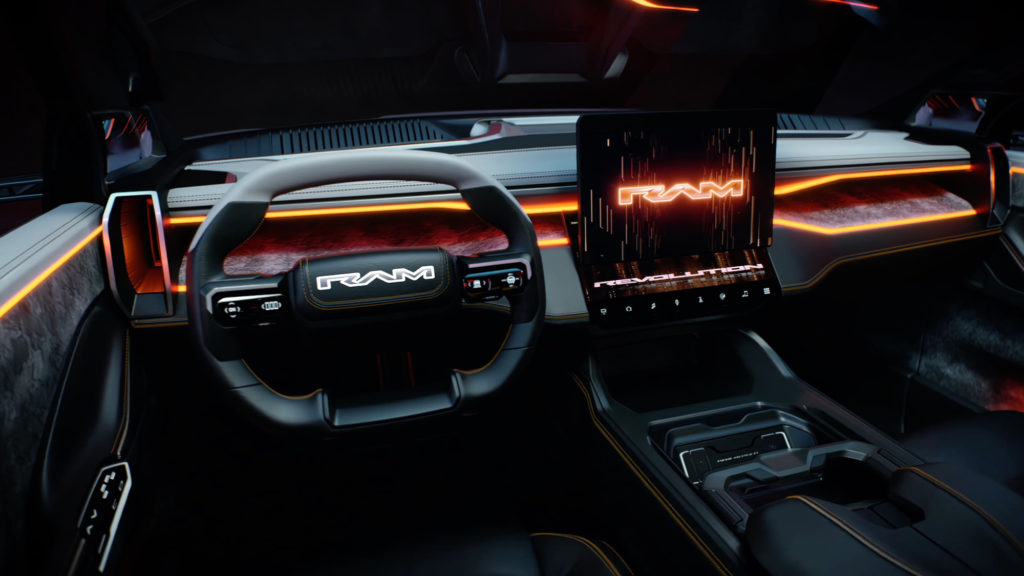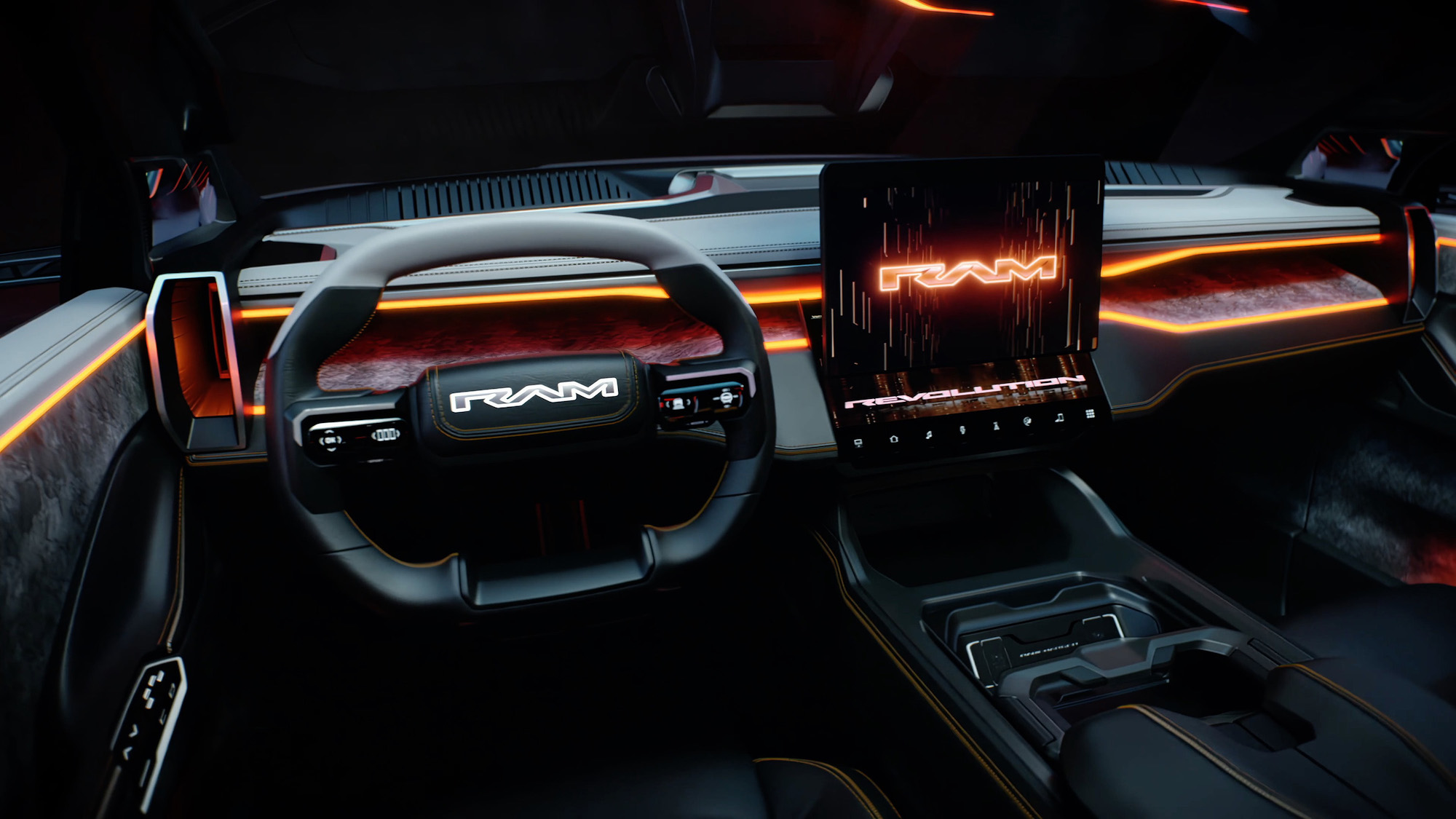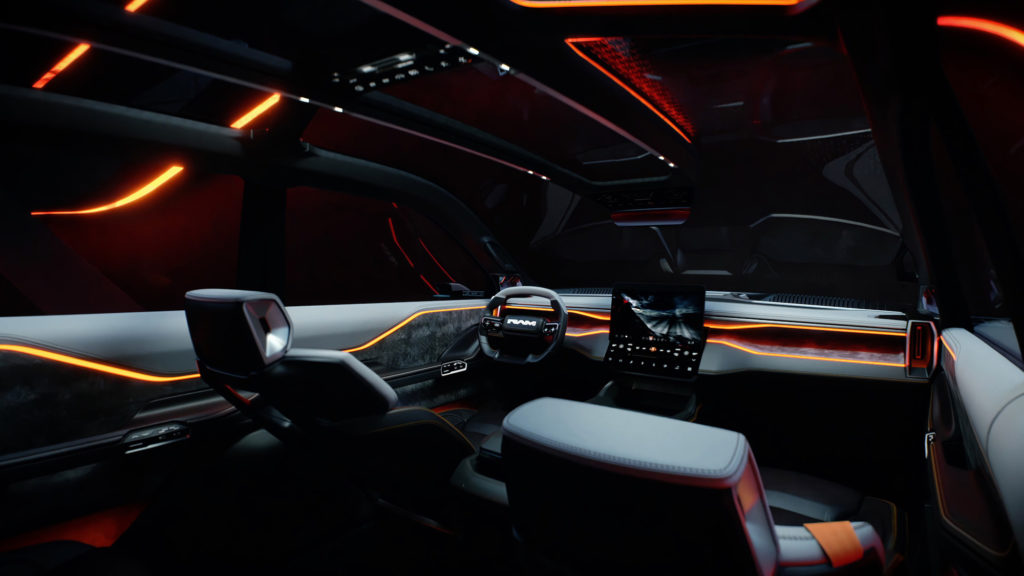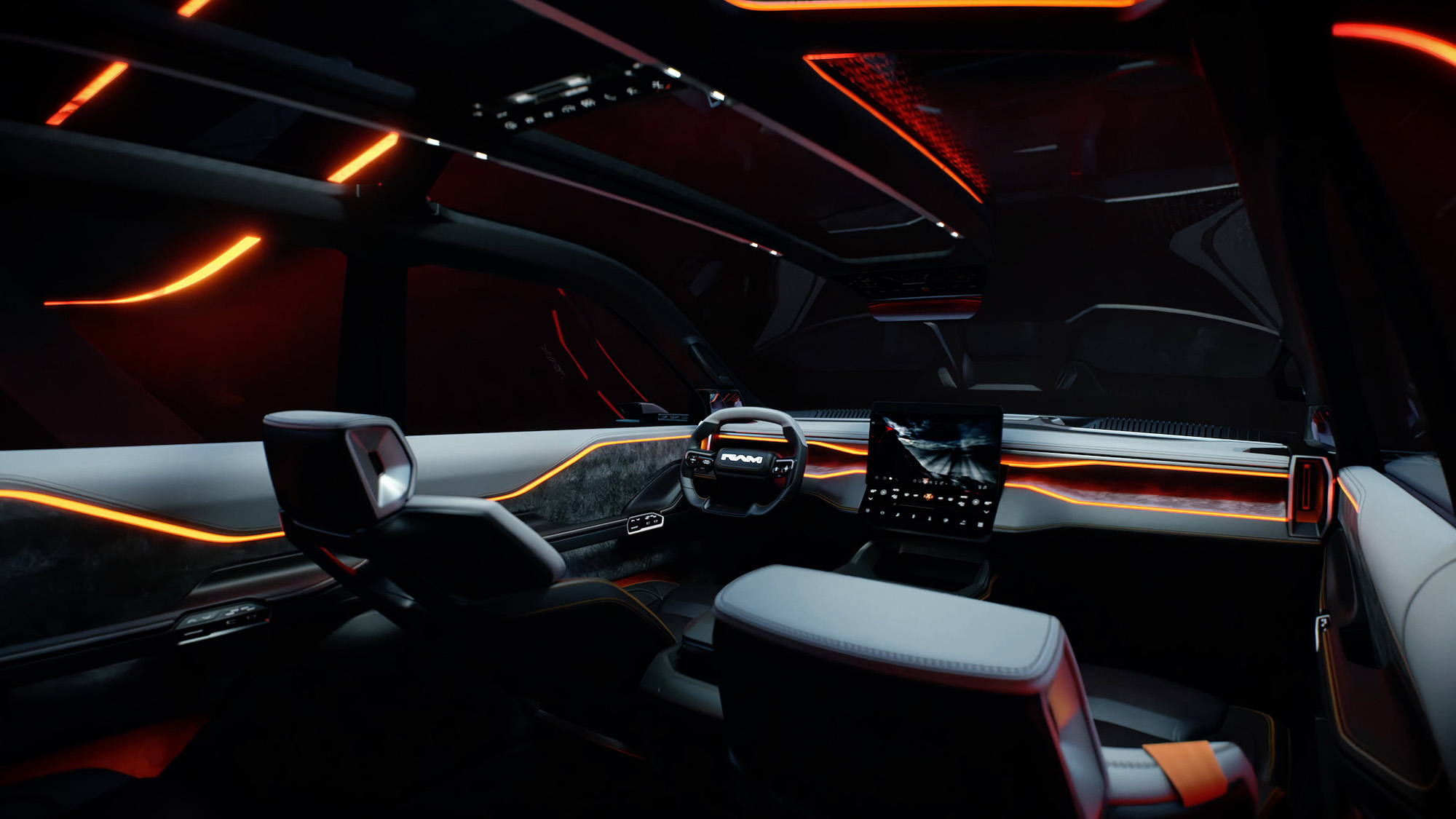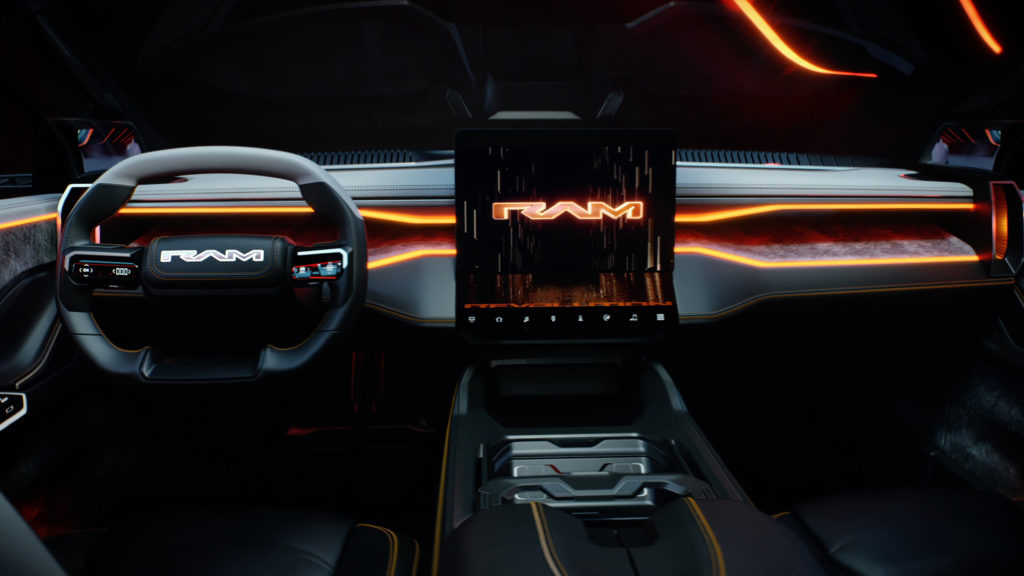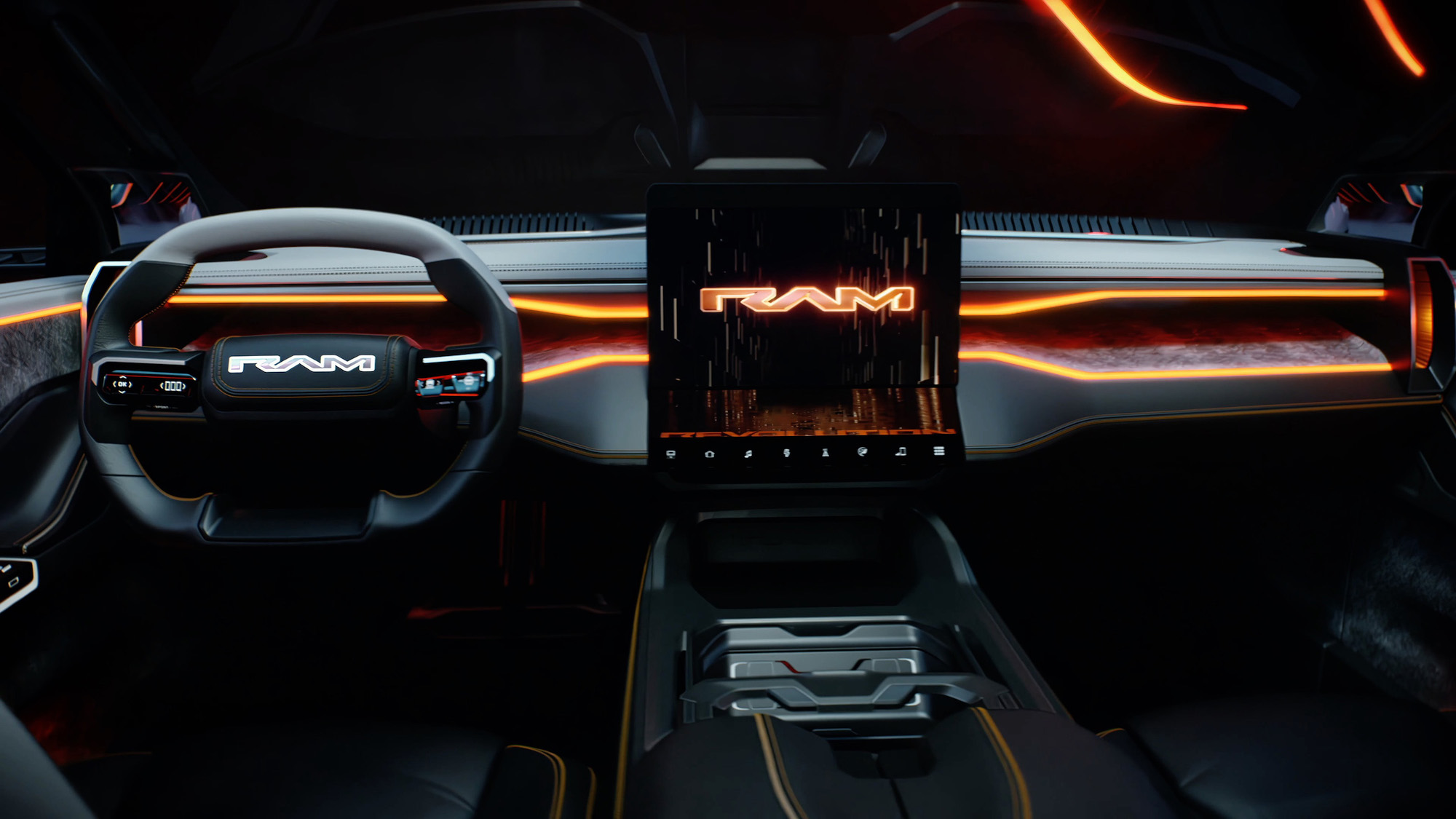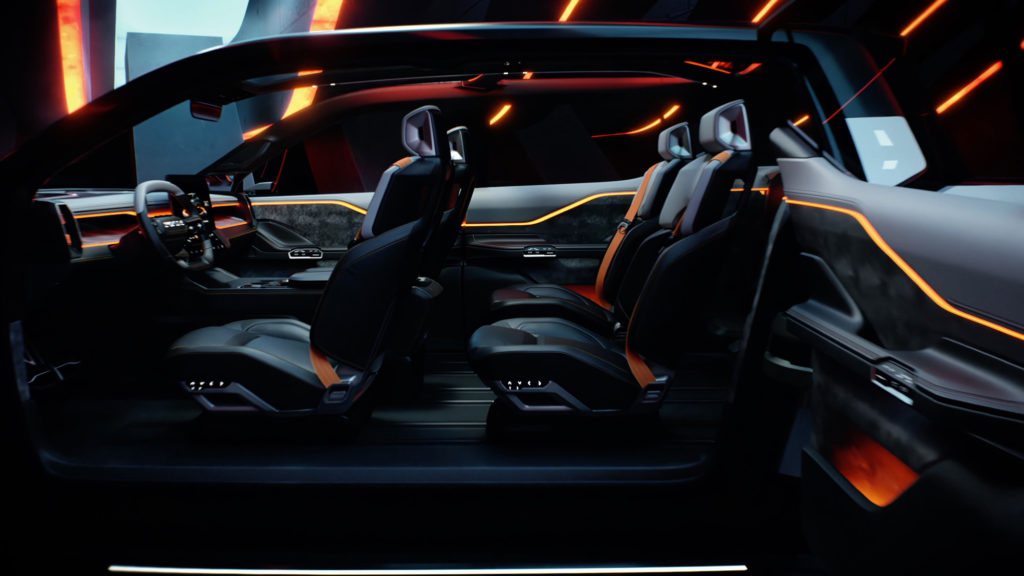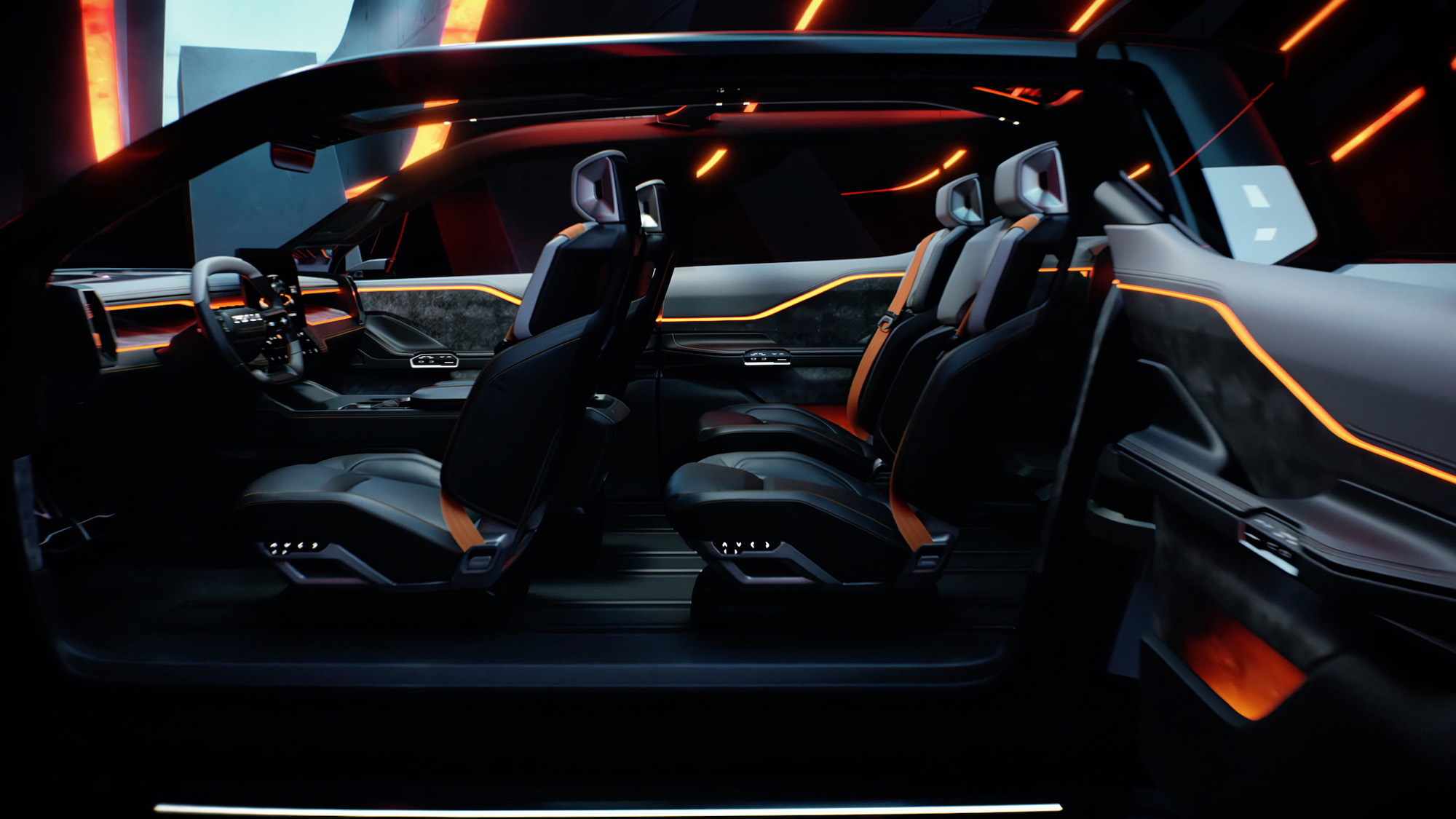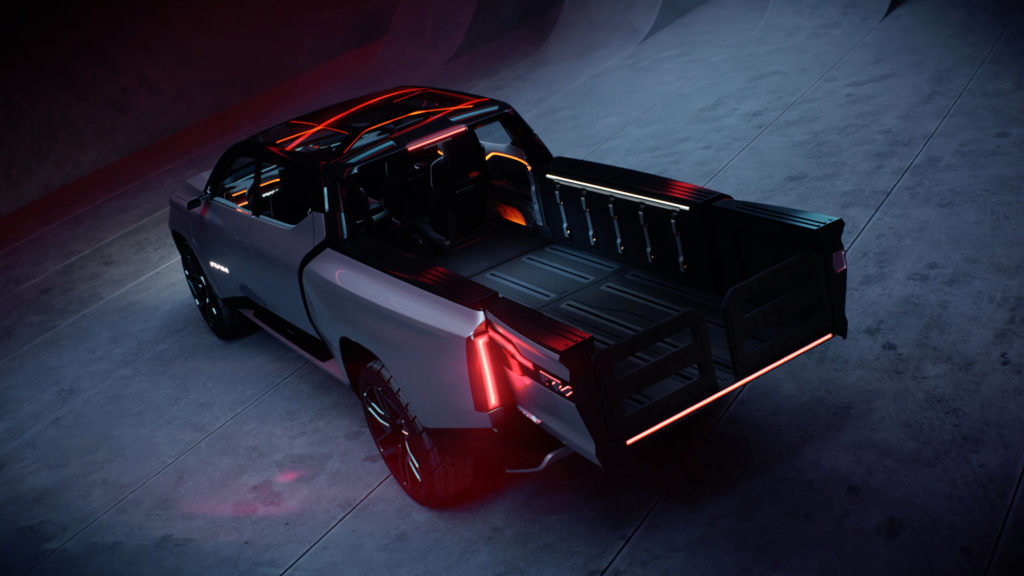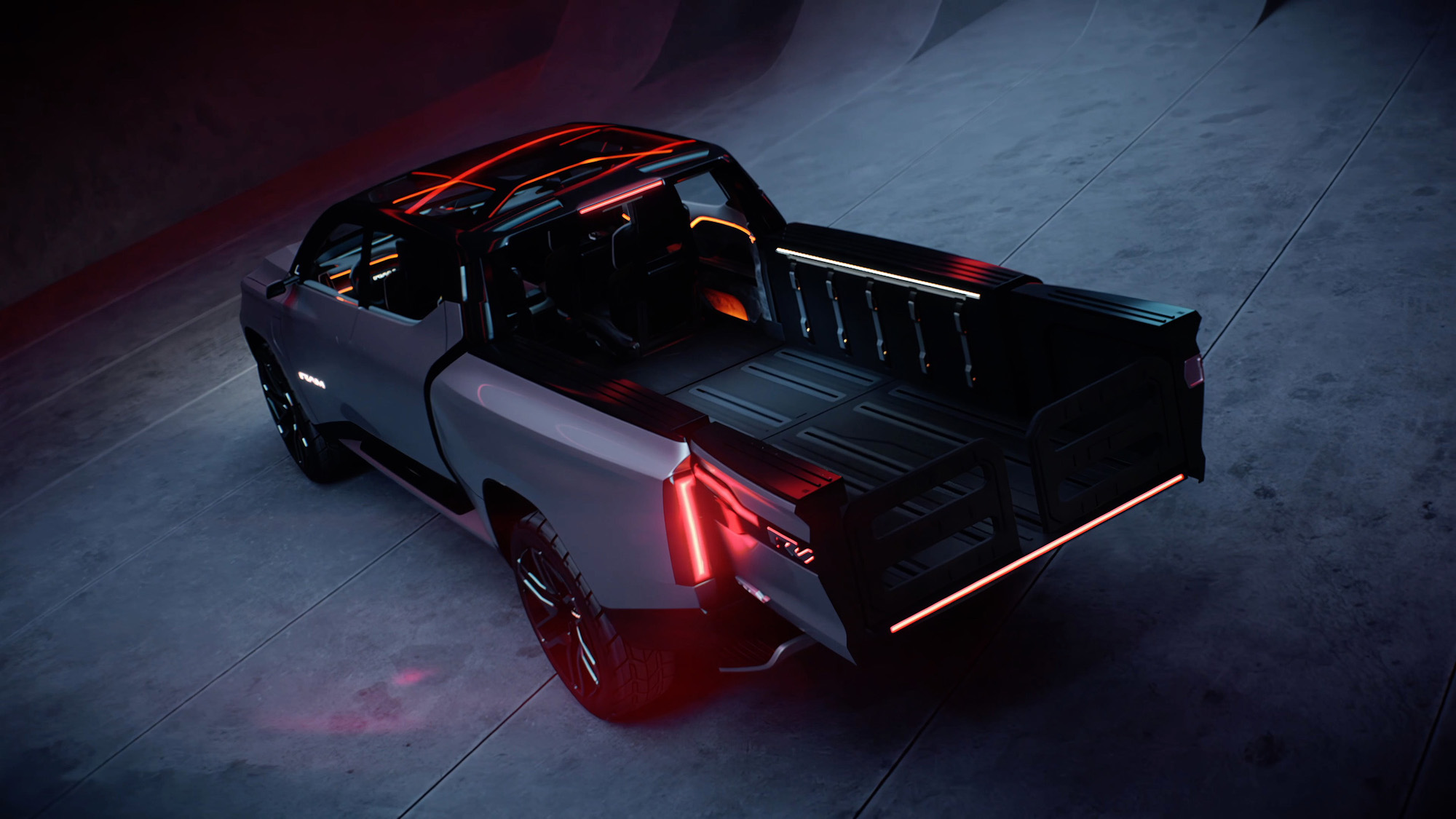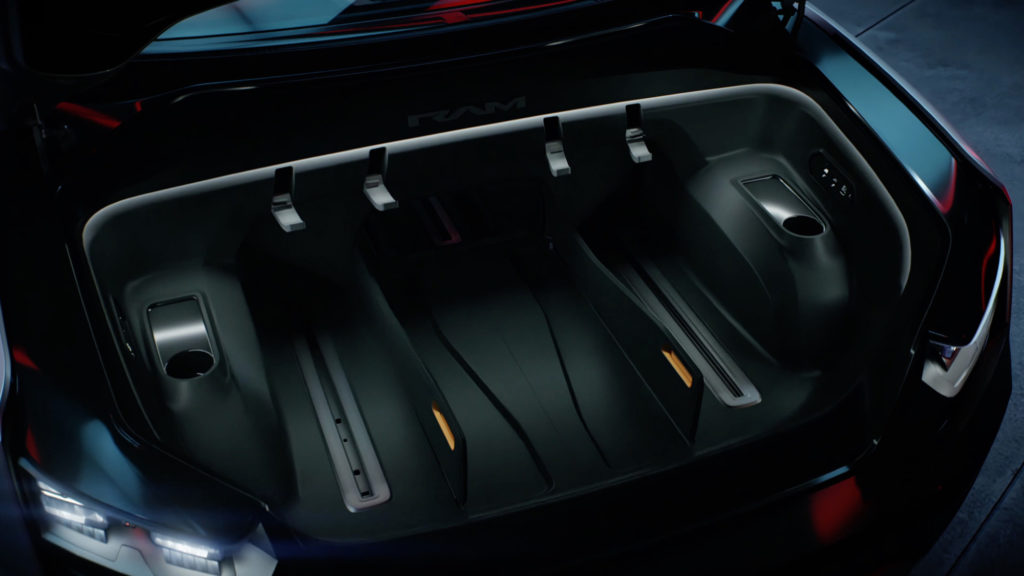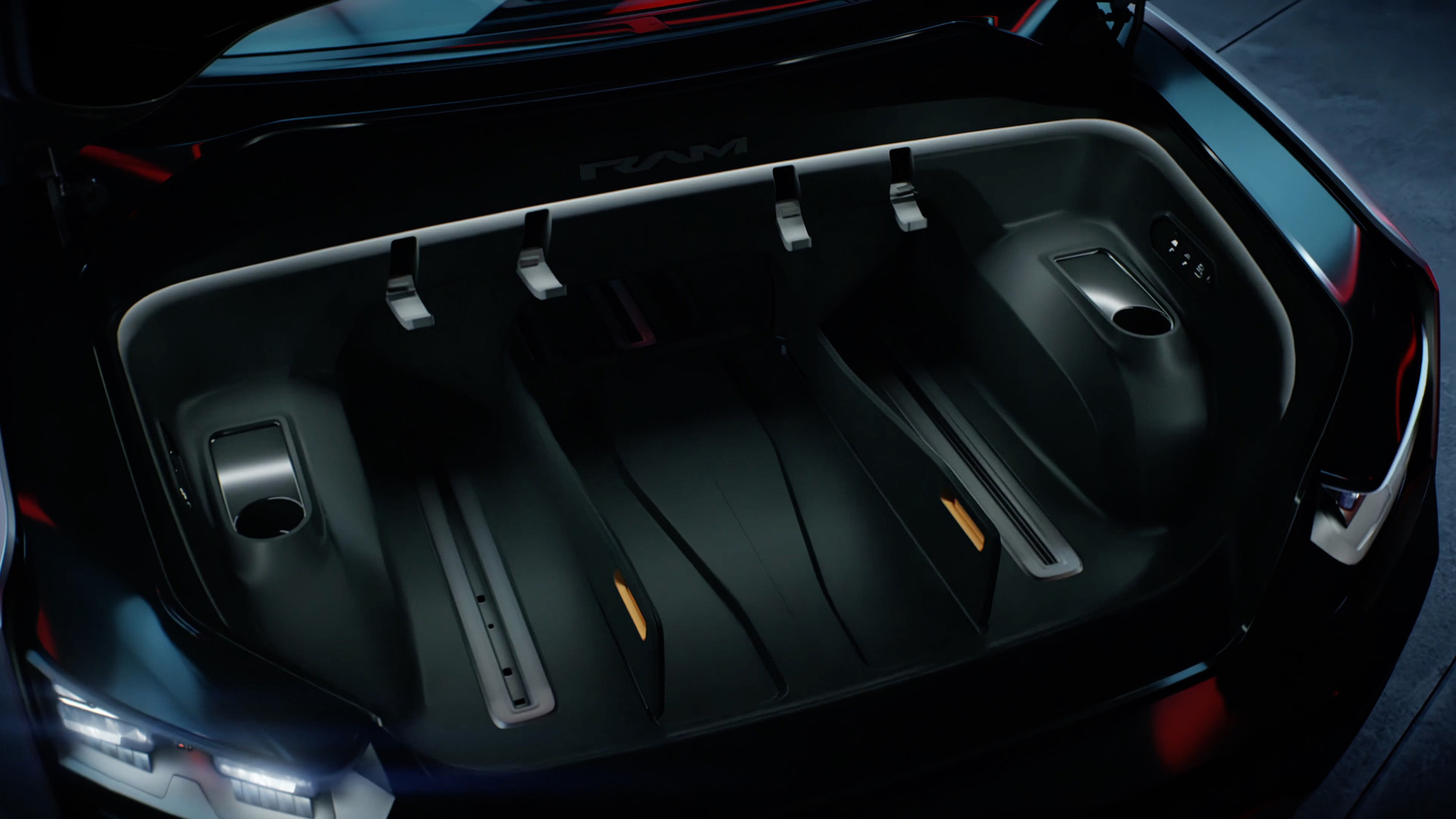 There was no mention as to whether the Revolution or the upcoming 1500 BEV will feature A/C outlets or Vehicle-To-Home energy transfer technology. But with those features already present on competitors' production models, I'd bet they'll make it into the 1500 BEV production truck.
Ram parent Stellantis is clearly moving forward with battery-powered options that, while perhaps falling just short of "revolutionary," certainly marks a bolder departure from the confines of gas-powered architectures and features of the past.
Ram says the Revolution is built on its new "STLA Frame body-on-frame architecture designed specifically for full-size electric vehicles" and "incorporates the battery pack efficiently with full underbody aero panels and active diffuser."
On balance, the Ram Revolution BEV is tech overkill for most overlanders, but if it includes enough range and towing capacity (and Ram hints it will have class-leading numbers), it could change the equation for some adventurers, what with having all that electricity on board to run and charge their toys.
No pricing for the 2024 1500 BEV has been announced.