The Ram TRX is a beast of a truck in every sense of the word. Now Ram has taken the TRX to the next level of backcountry adventure with the RAM 1500 TRX Gold Shot concept that recently debuted at SEMA.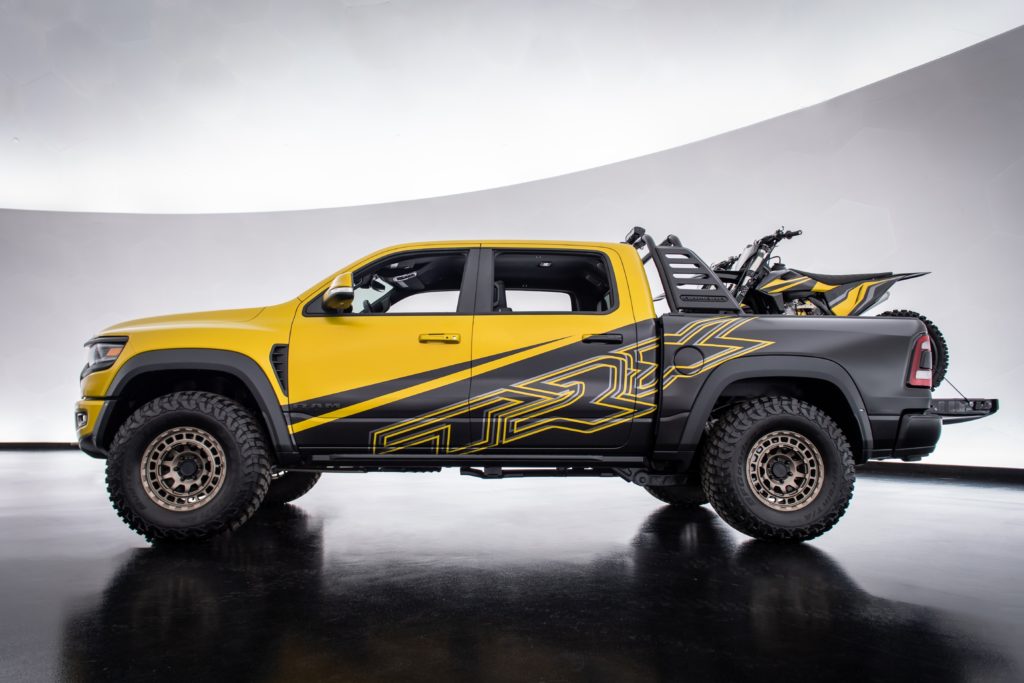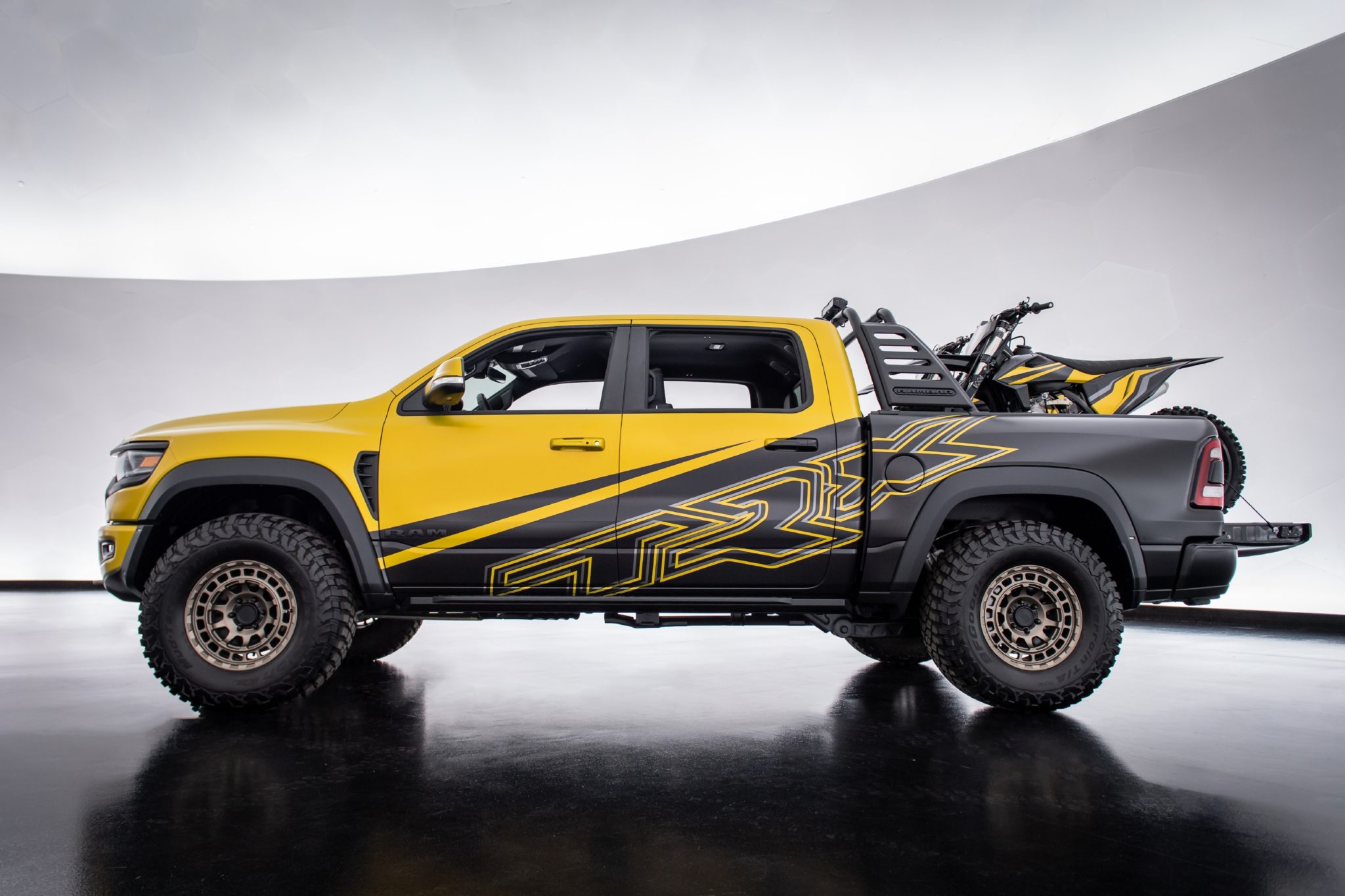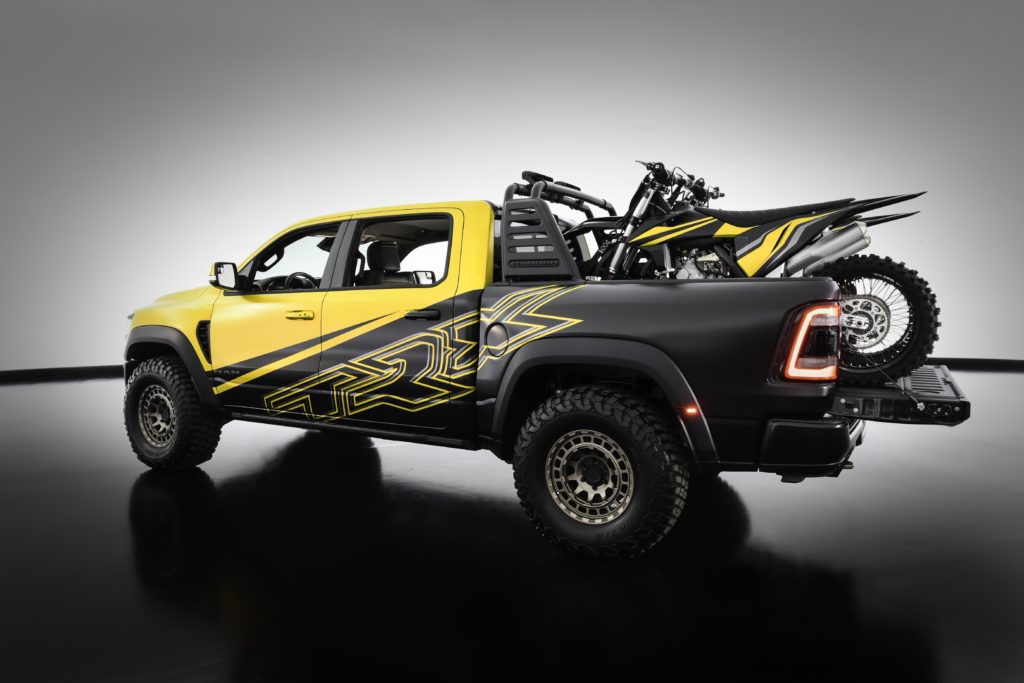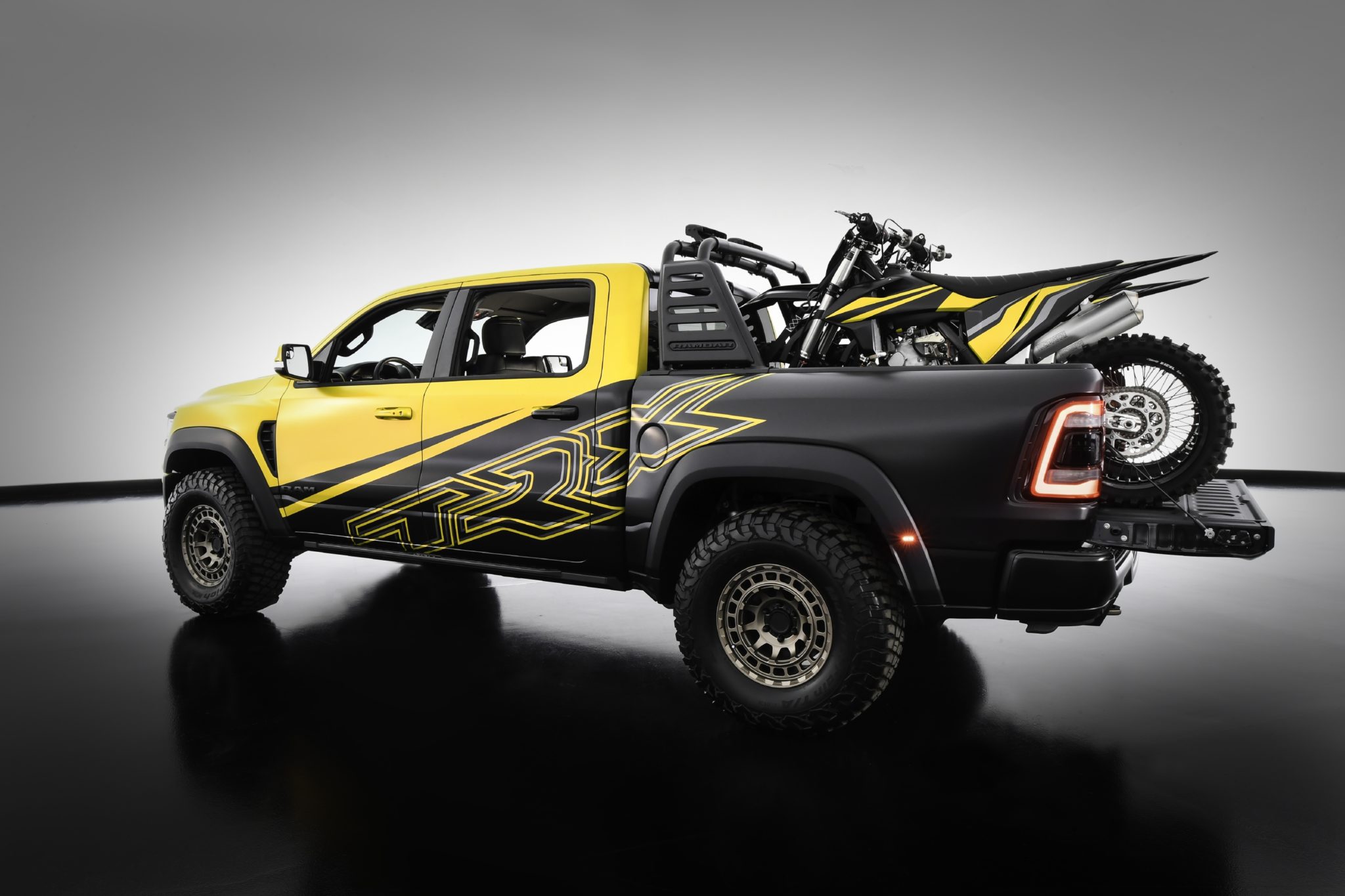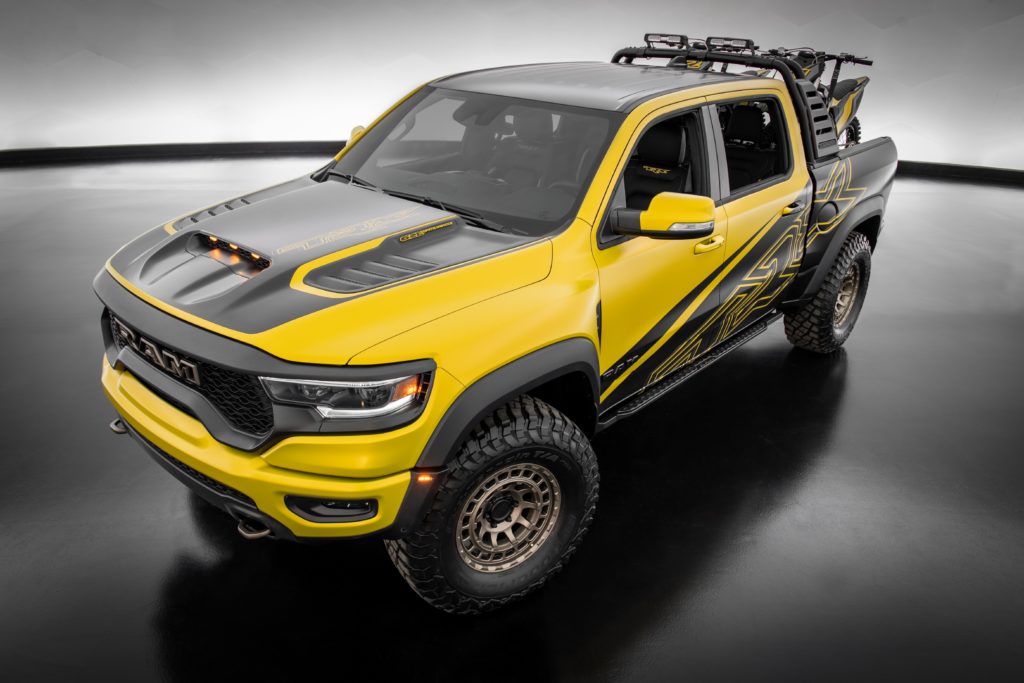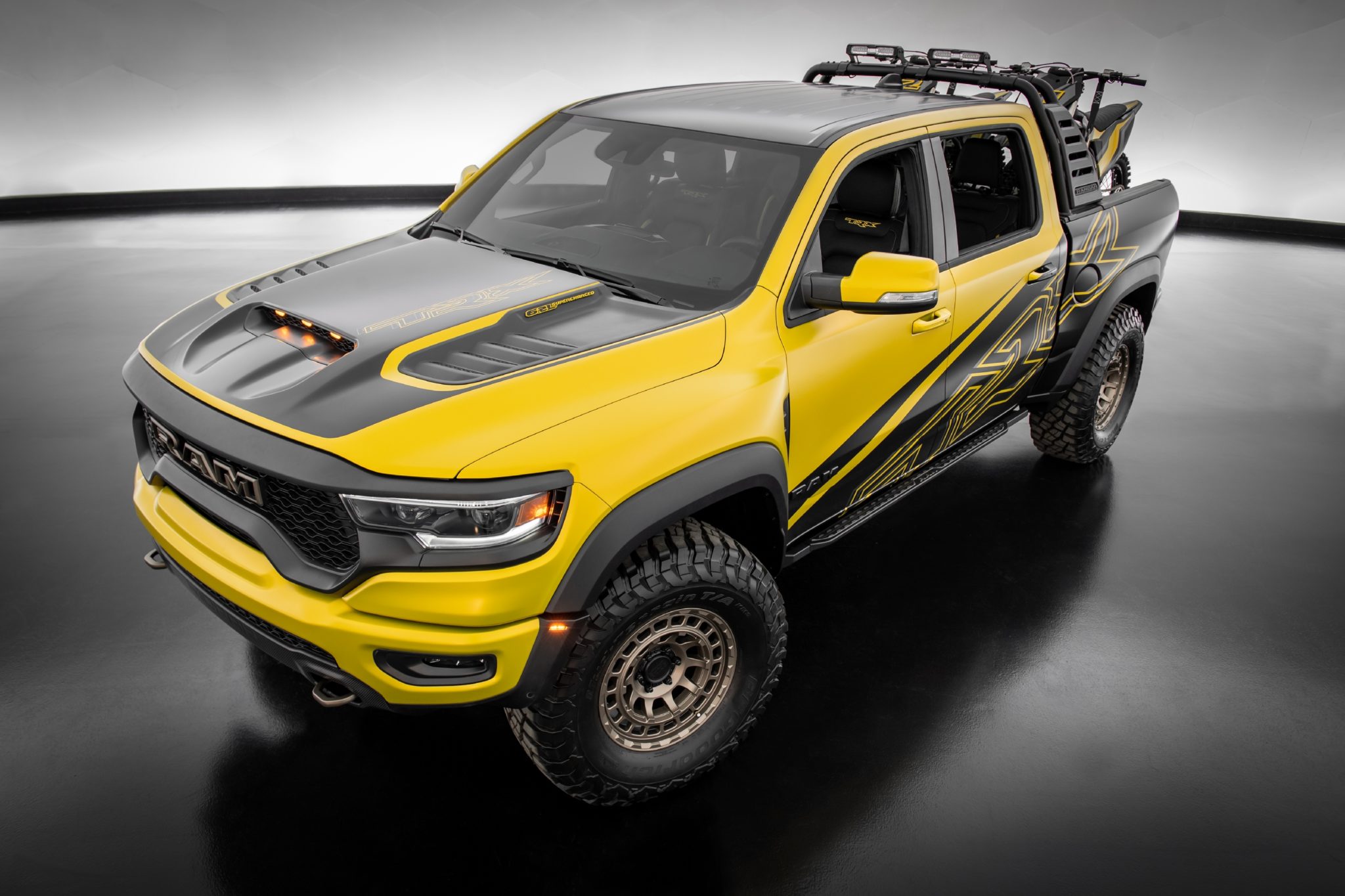 This high-performance toy hauler is the perfect truck for the motocross enthusiast that wants an incredibly capable toy hauler to get their bikes into the backcountry. The concept is wrapped in a striking Satin Bitter Yellow on Satin Black with TRX logos down the side of the truck. The custom-designed Vintage Bronze 18×19.5-inch Black Rhino Wheels are just bold, and they keep the TRX ready for rough rocky trails without the worry of wheel damage.
Behind the cab, the RamBar holds a pair of concept 14-inch TYRI rectangular LED lights that generate an amazing 4,3000 lumens.
This truck is obviously built for speed, and with speed often comes some unexpected bumps and bounces. With custom skid plates and rock rails, the Gold Shot is ready to take the hit and keep heading towards the moto trails. With an approach angle of 32.5 degrees, there aren't many obstacles this rig can't overcome with ease.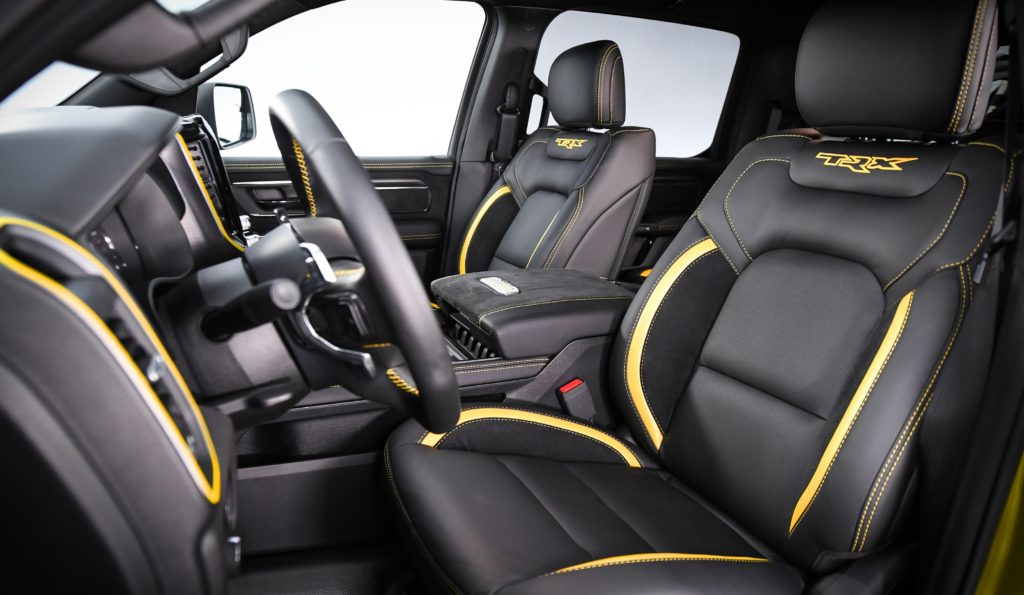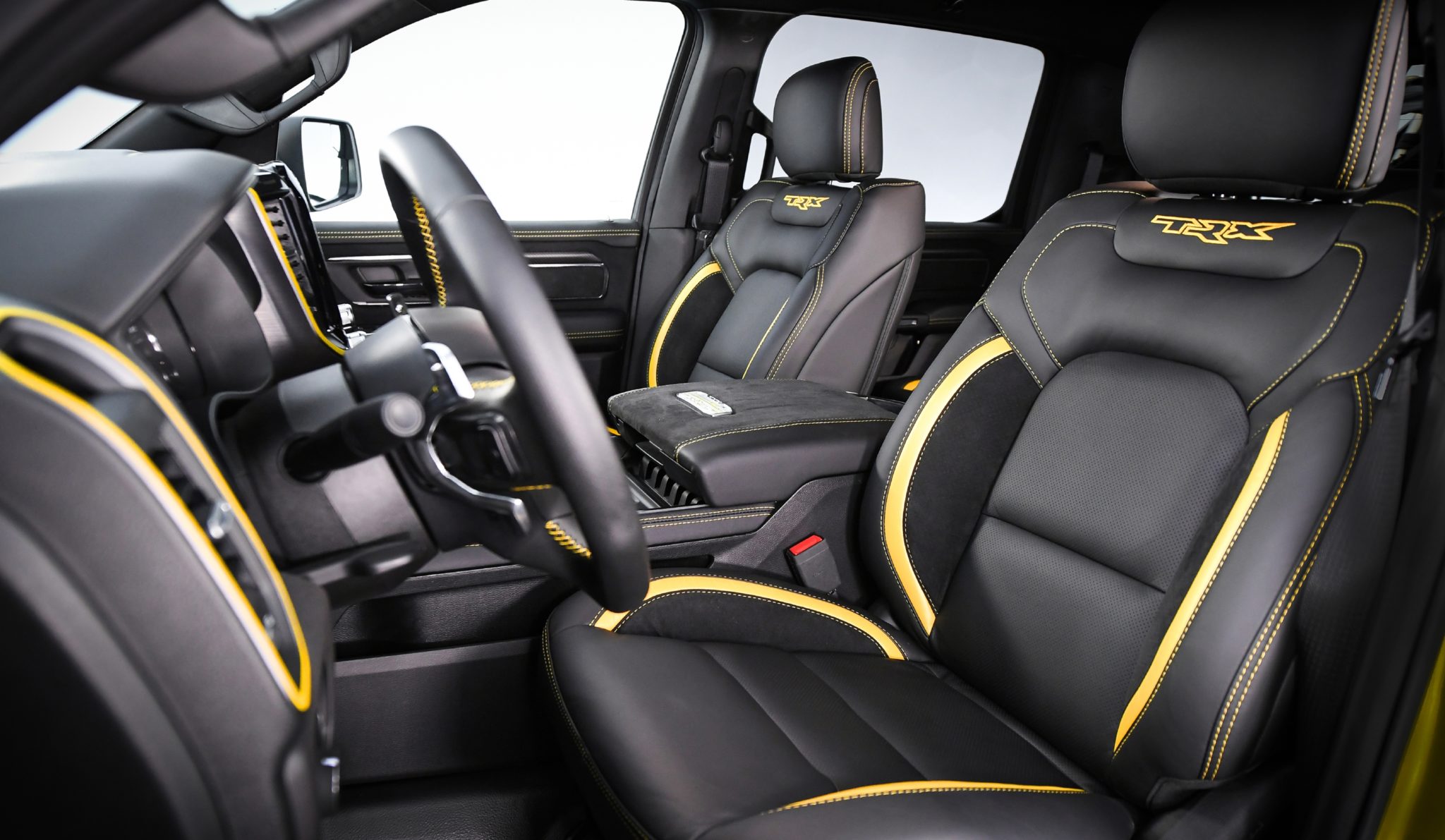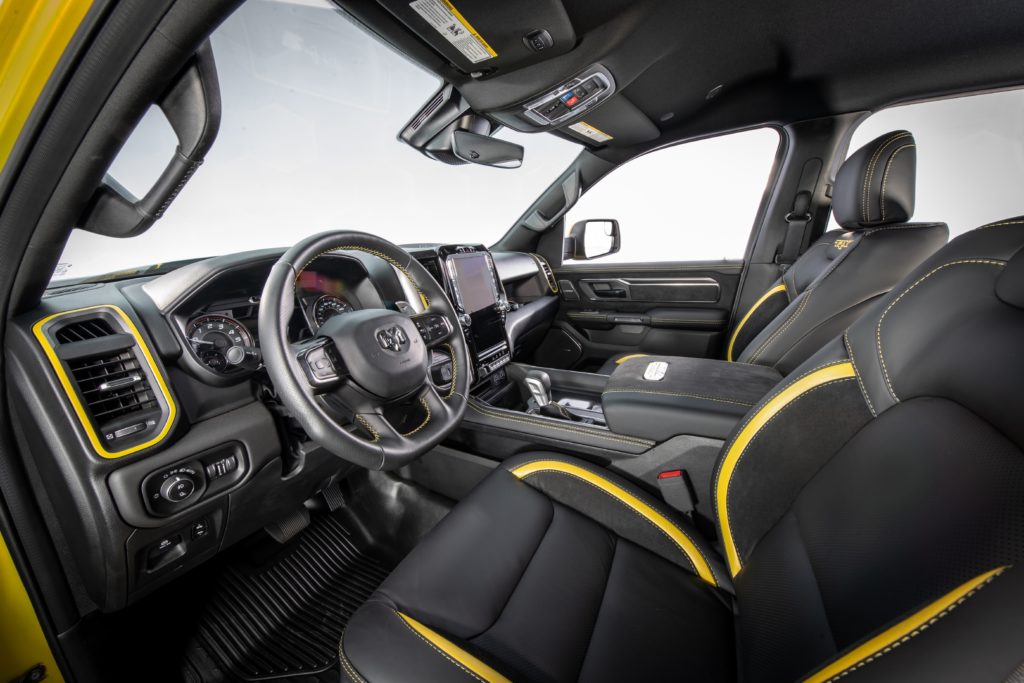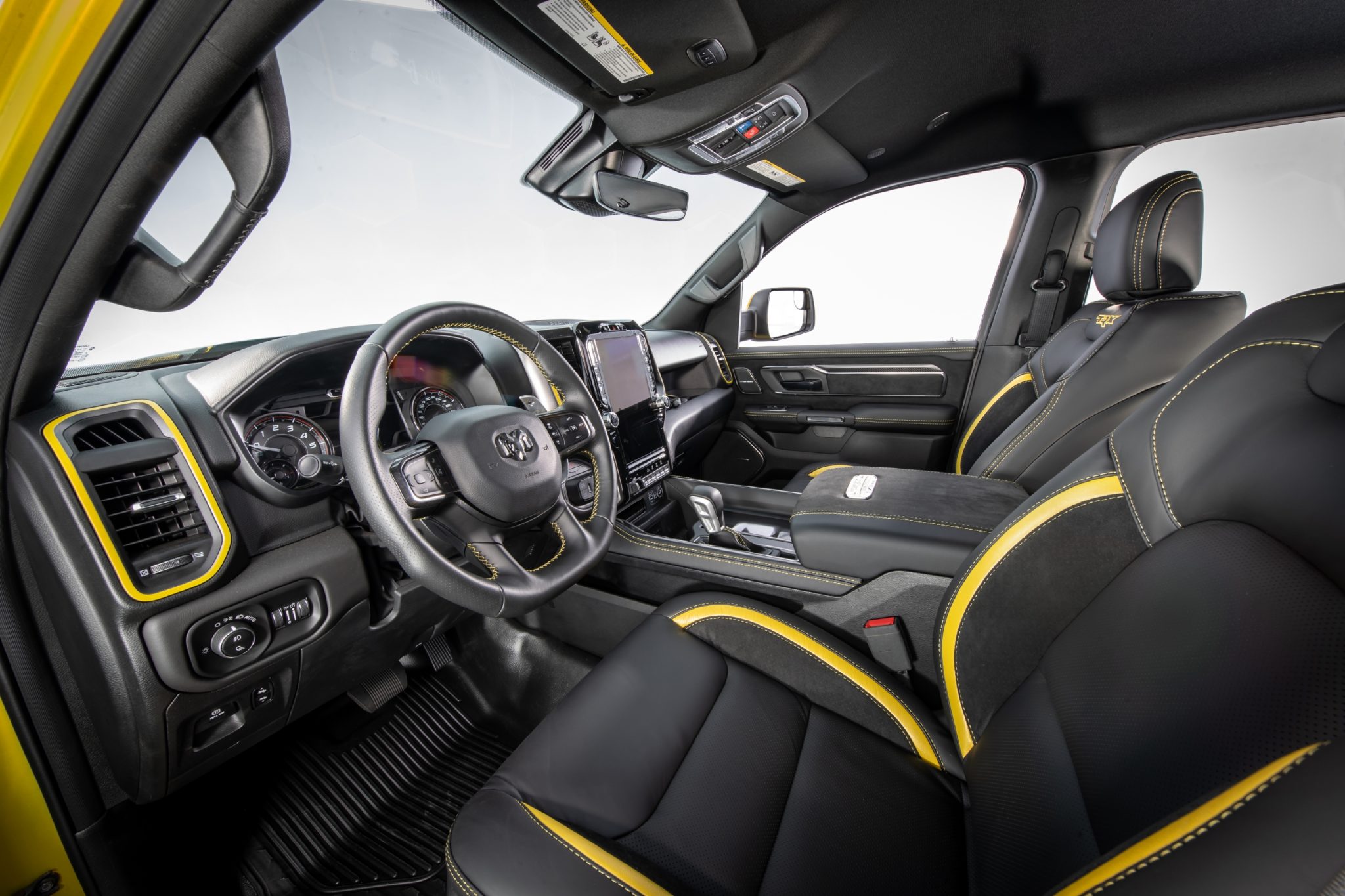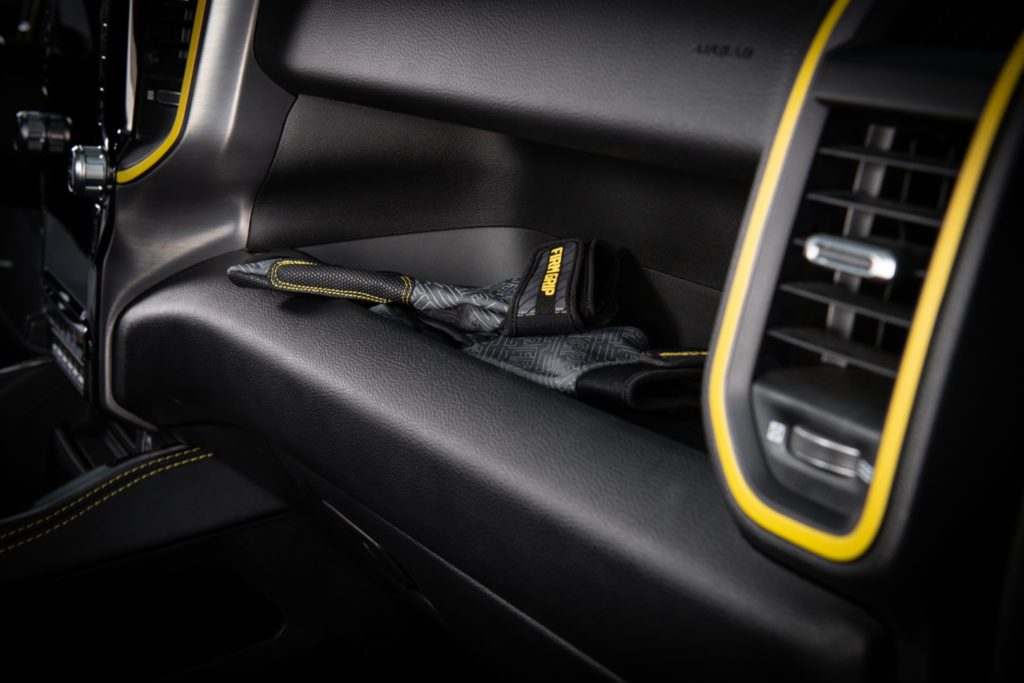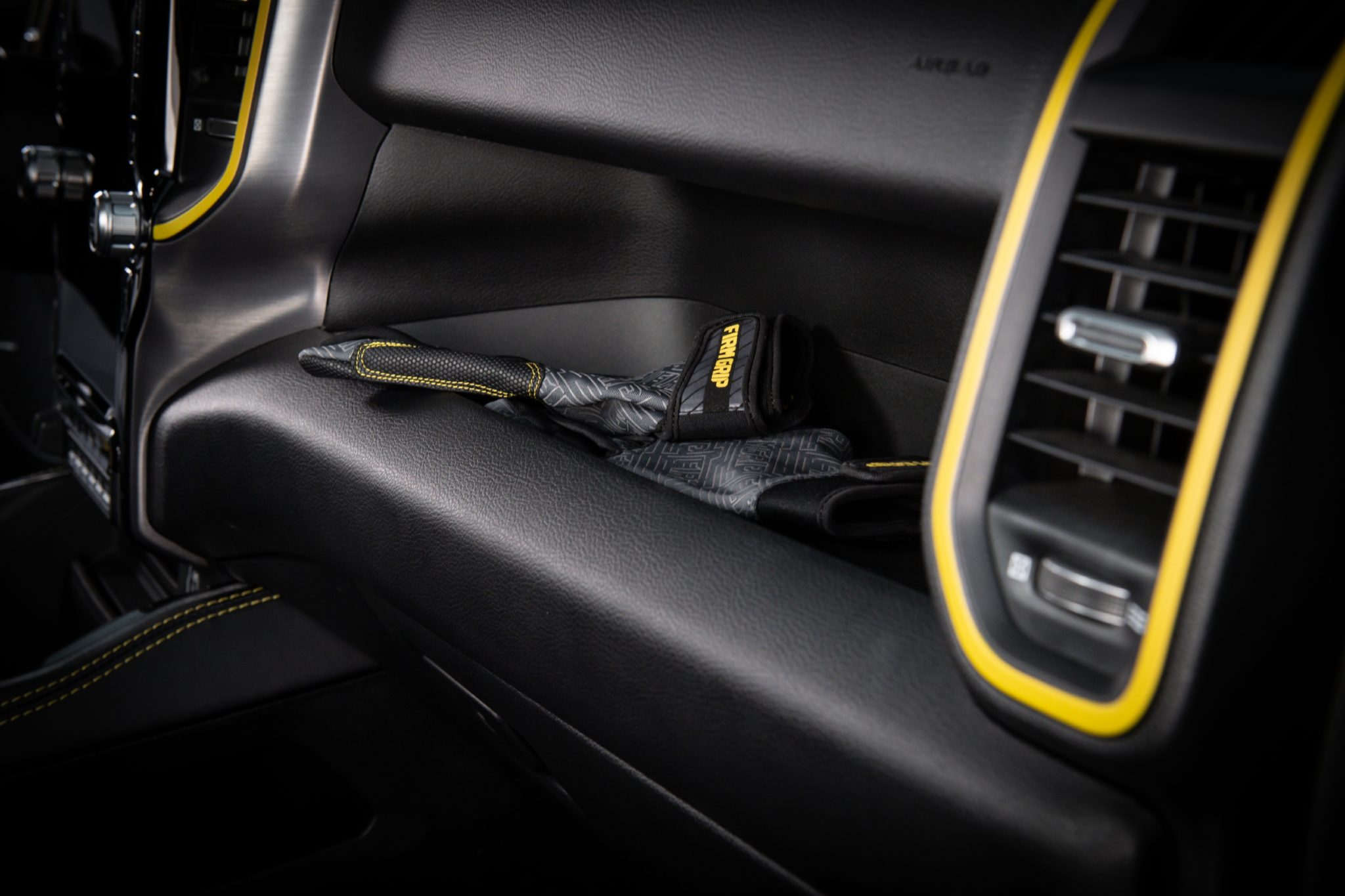 The interior of the Gold Shot concept is customized, but outside of color-matching details, it's relatively unchanged from the production TRX. That being said, it's still covered with premium leather, state of the art technology, and plenty of performance-focused features. The vinyl floor borrowed from Ram 1500 Tradesman serves as a nice reminder that this truck is meant for dirt and that vinyl is way easier to clean than the carpet.