The compressor refrigerators in Dometic's CoolMatic CRX series are ingenious quick-change artists. 
Their trick is no secret but a patented Dometic invention. The desired temperature is set on the soft-touch control panel, which is mounted flush in the inner wall and elegantly integrates the LED light. There are smart electronics behind it: the system regulates the compressor speed, therefore, achieving energy savings of up to 25%.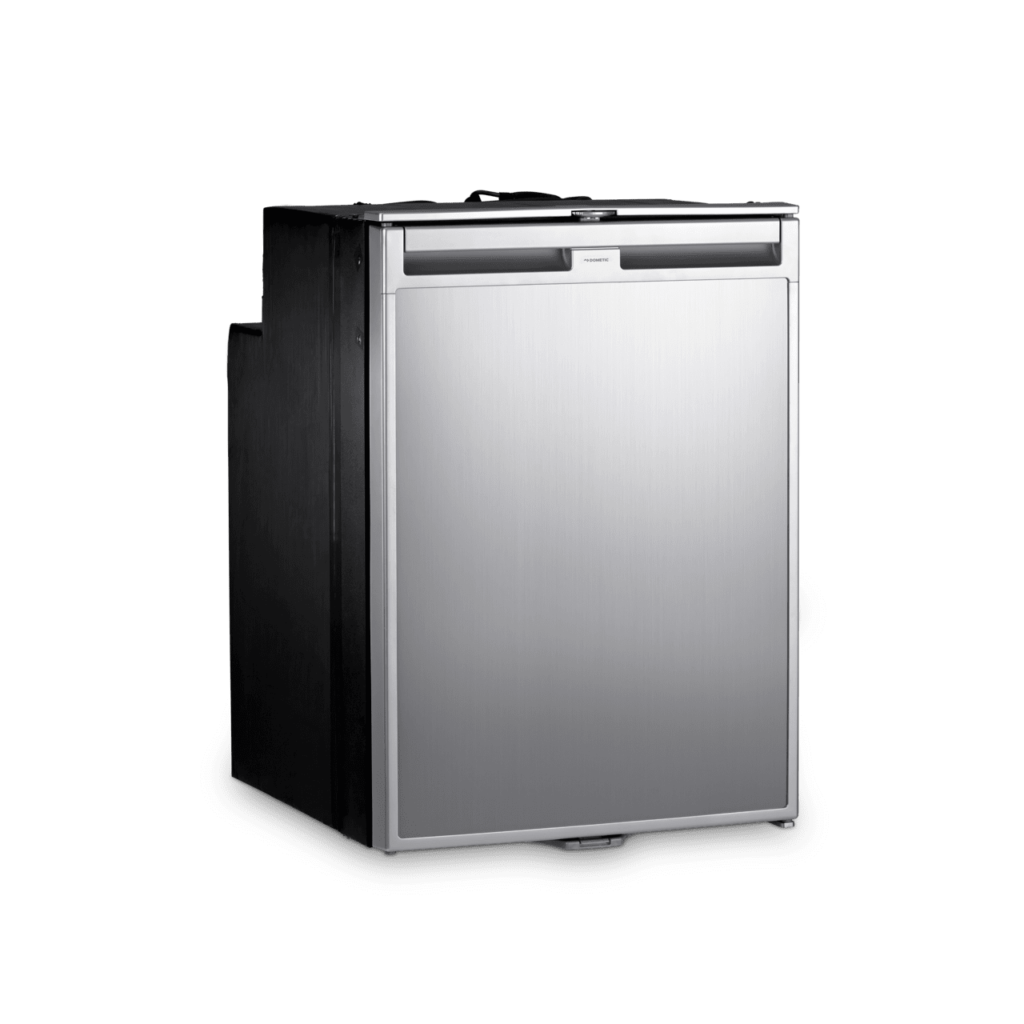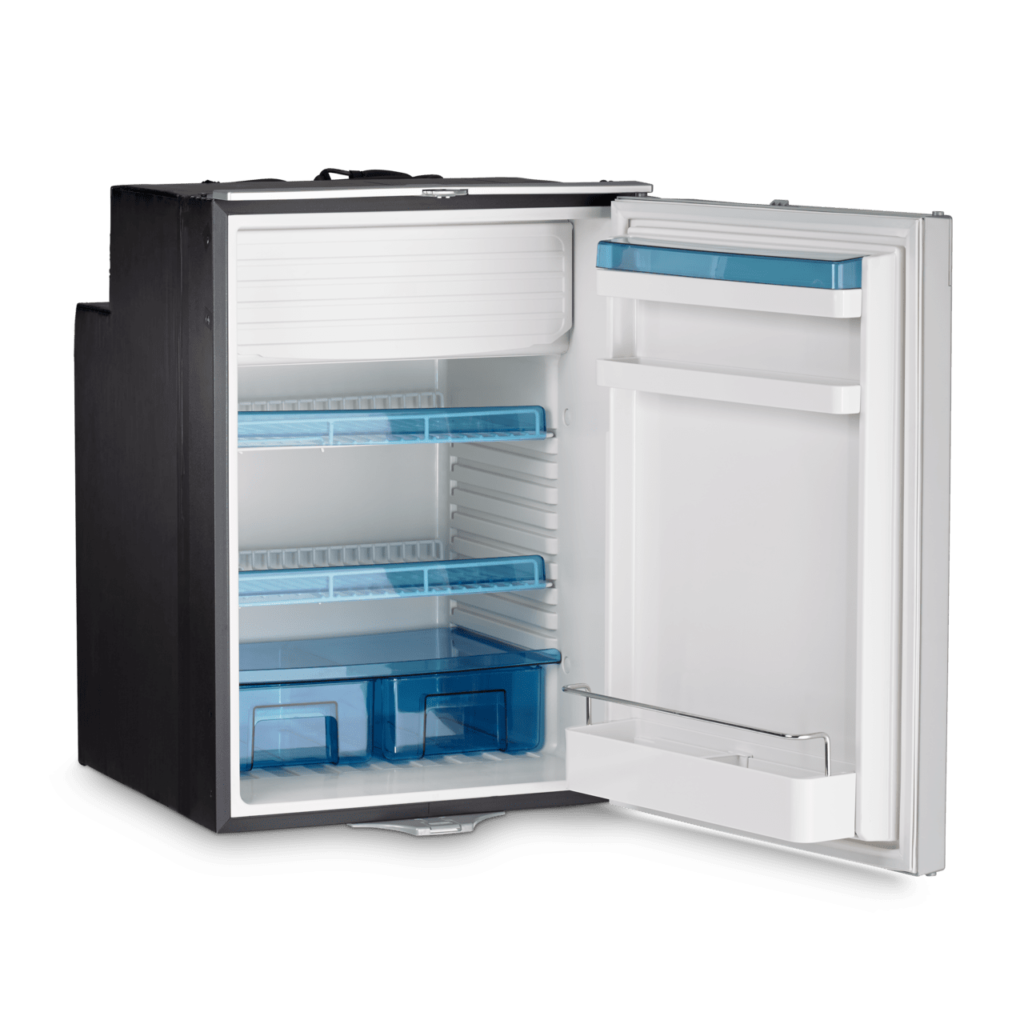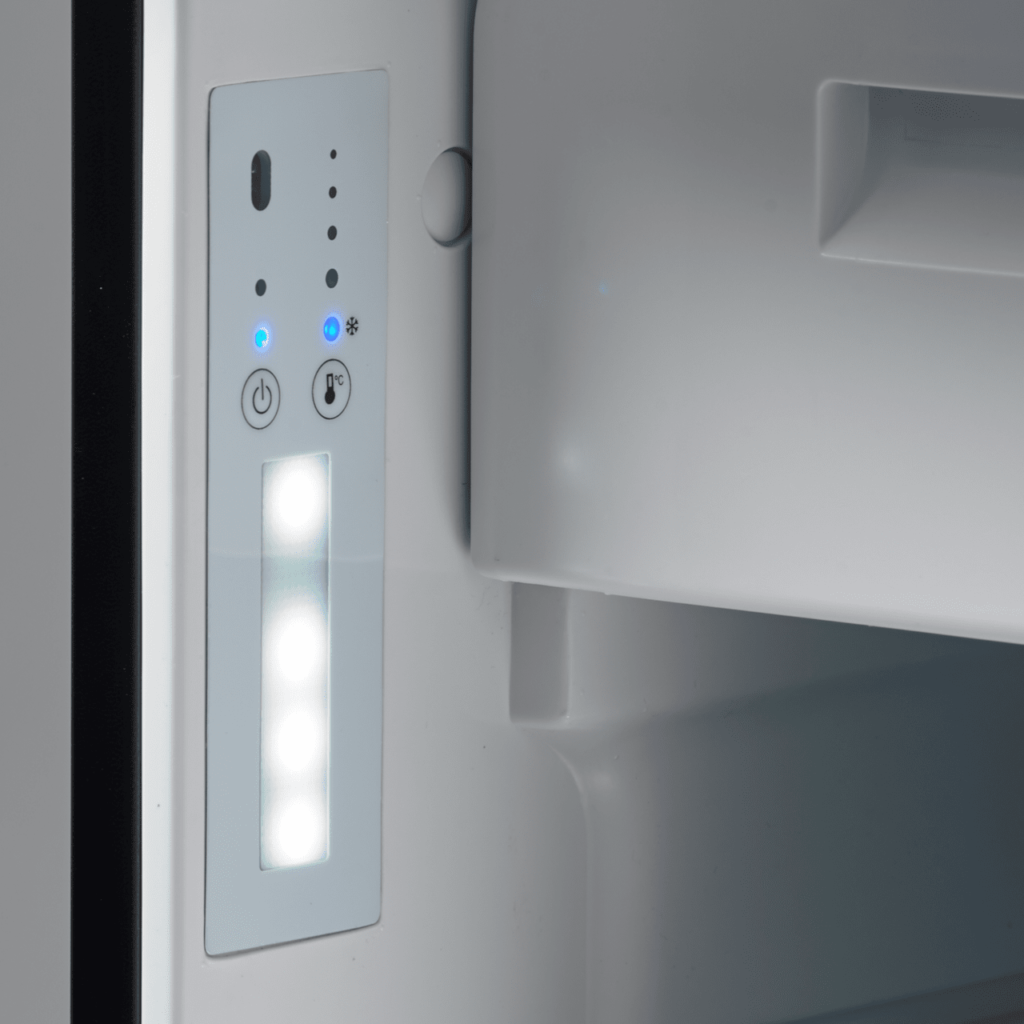 Inside the CRX 110, you'll find shelves that are easily adjusted to fit your storage needs. There's also a separate compartment that's great for storing fruits and vegetables.
With a modern, stylish exterior plus a well-organized and practical interior, the Dometic CoolMatic CRX 110 is the logical choice for overland vehicles that need ample food storage and energy efficiency.
What to Know:
Generous gross capacity of 109 liters
Average power consumption of 50 Watts
Variable Motor Speed Optimization ensures excellent energy efficiency
CFC-free polyurethane foam provides excellent insulation
Fully hermetic compressor with integrated control electronics
Ambient temperature-controlled fan speed to reduce noise
MSRP: $1,864.41