CBI Offroad's line of off-road body armor, protection, and rack systems match their motto: "Trail Proven – Adventure Ready!"
Whatever type of adventure you pursue, their off-road body armor will get you there with the style, functionality, and protection you need. CBI Offroad is a company that was founded on principles of quality craftsmanship and impeccable design for off-road vehicles.
We chose the Prinsu Design 4Runner Roof Rack Full for our Ultimate Overland Vehicle Build because we love the styling and high-quality build materials of Prinsu Design racks. We know that this rack will get many years of good use on the 2021 Toyota 4Runner TRD Offroad. See their full line of racks for most vehicles on their website.
The 4Runner Roof Rack Full is a modular, adjustable, and completely bolt together full length roof rack for 2010-2021 Toyota 4Runner (Also available in a 3/4 length model.) The rack consists of two laser cut side rails constructed of 1/4″ 5052 aluminum plate. These rails have 3 mounting tabs each that will allow you to bolt the rack into the 4 factory mounting holes and one plusnut (REQUIRES DRILLING) on each side of the roof.
Because there is no factory mounting point near the front of the vehicle anyone thinking about a Prinsu Design rack will need to drill one hole per side and install a plusnut to serve as an anchor for the rack. The plusnut installation is straightforward and does not require removal of the headliner.
The crossbars are made from a 1″ x 2″ aluminum extrusion that have 2 top facing T-slot channel, a fore and aft channel and 2 bottom facing channels. This offers numerous solutions for tie down options, cargo security, and the addition of accessories such as tool mounts or lighting.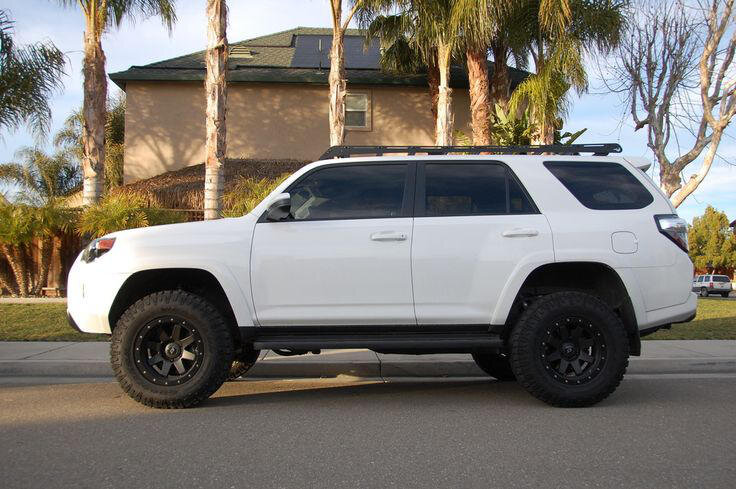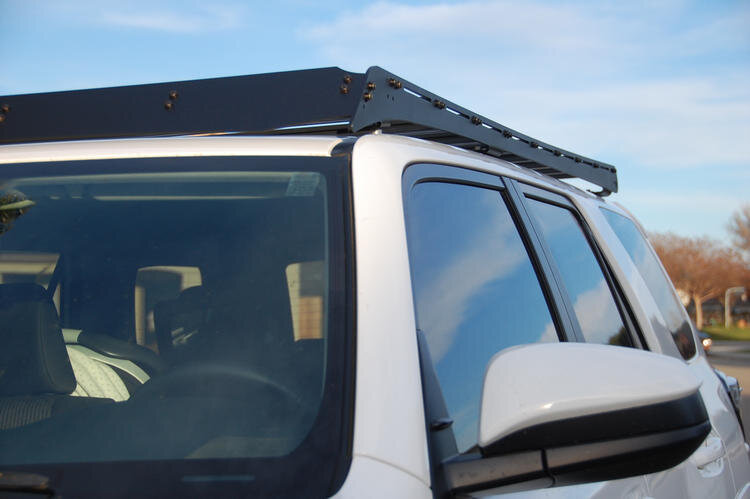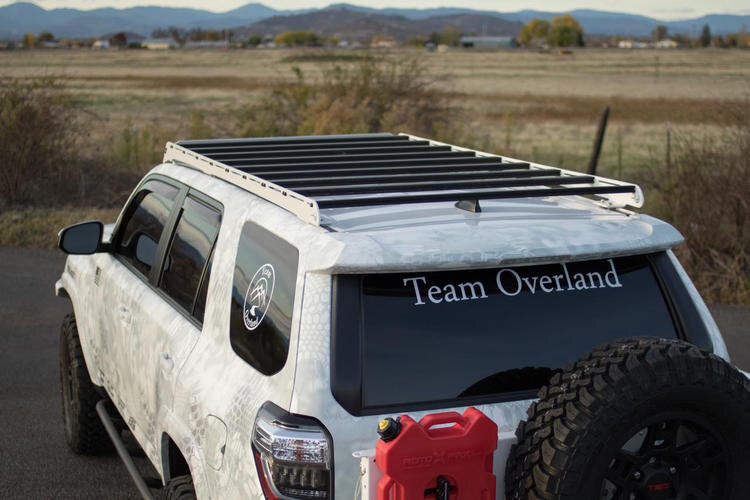 5th Gen Toyota 4Runner Roof Rack Full Features
Full aluminum construction (no rust)

Modular design to fit your adventure's needs

Works with factory sun roof

Powder Coat is a Satin Black Textured Finish

Wind Deflector

MSRP: $919.99