To ensure the Tenere 700 is ready for even the gnarliest off-road adventures, we upgraded the suspension with TracTive X-TREME long travel components. Based on decades of experience, TracTive shocks and fork cartridges are the ultimate choice for maximum off-road performance and durability.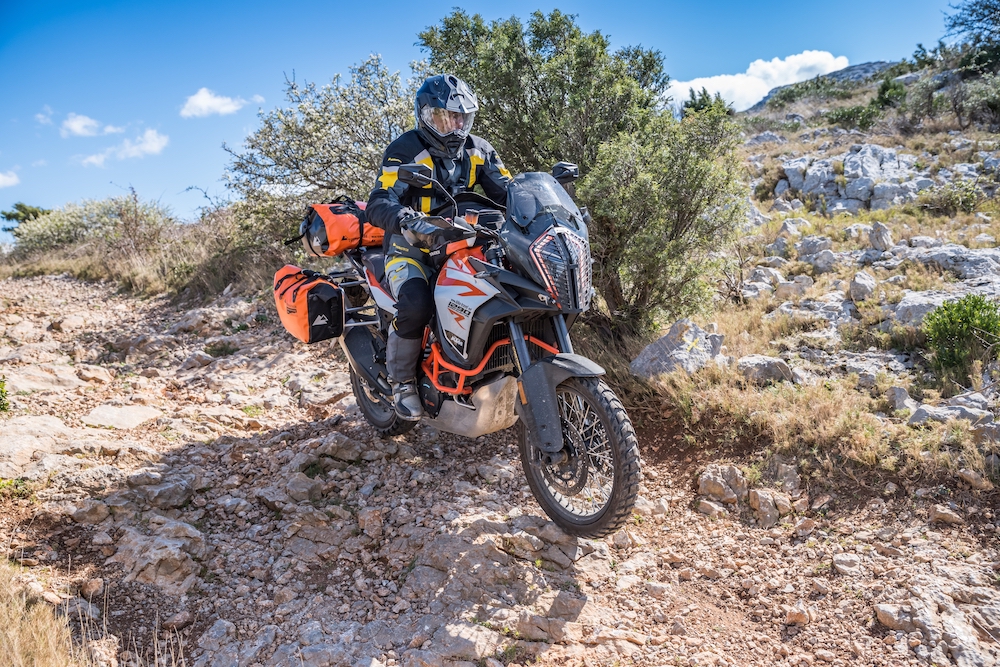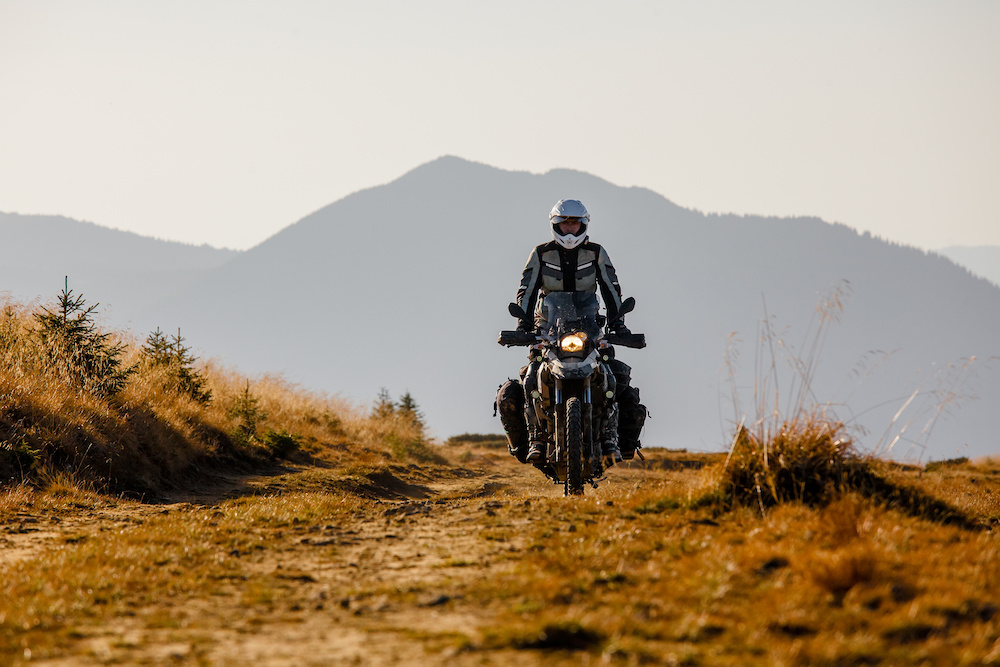 Front Forks
The drop-in TracTive fork cartridge kit on the Tenere 700 features closed nitrogen charged chambers to prevent cavitation which can lead to damping fade. The X-TREME cartridge is designed specifically for adventure motorbikes and has a hydraulic end stop to prevent bottoming during hard impacts.
The cartridges are designed for ultimate feel and control under varying loads and riding conditions. The closed cartridges have specific damping oil and a separated, pressurized nitrogen gas chamber. TracTive features the largest cartridge piston on the market, with a 35mm diameter, to ensure a high oil flow and a stable, well-controlled damping behavior.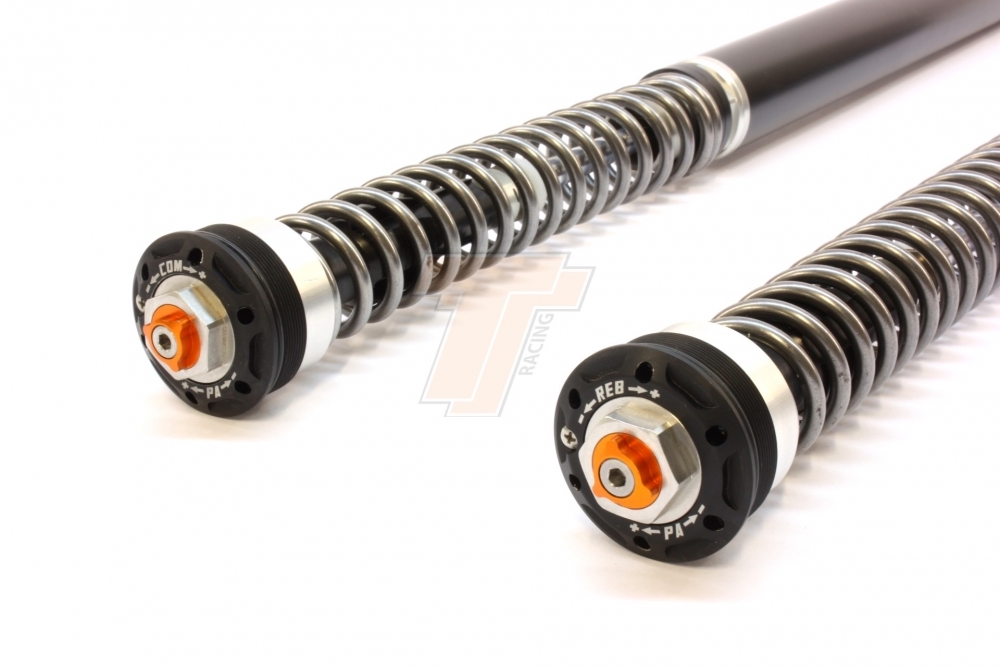 Rear Shock
The TracTive shock upgrade on the Ultimate Overland Motorcycle is key to getting through any challenge the trail may throw at us, with reinforced seal heads to prevent leaks when the going gets rough. The forged aluminum, hard anodized shock cylinders provide optimal strength and heat dissipation and the stainless mounting bushings prevent distortion where they bolt to the bike. The TracTive's 3-way damping circuits have adjustments for rebound, high and low speed compression, and preload.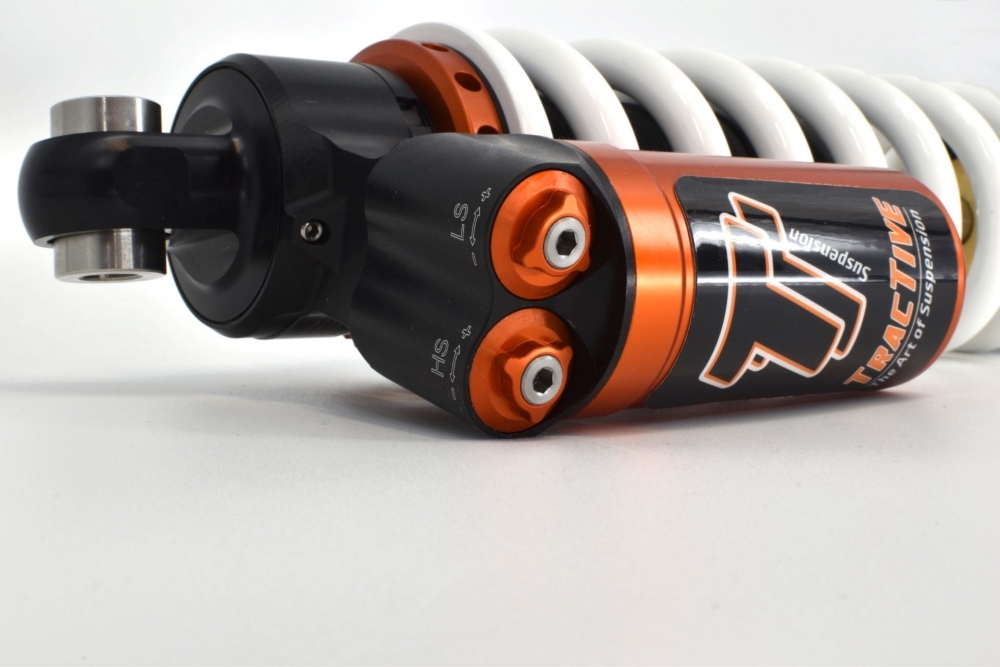 The TracTive X-TREME series is built with a PDS anti-bottoming valve to create a cushion effect when nearing end of travel which prevents hard bottom-out. With hydraulic preload adjustment, these models have the largest and most heavy duty preloader on the market, designed to take a punishment with low internal pressures and an unusually high 15mm of lift.
MSRP: $1695 each