With a thoughtful design, reliable performance, and a new look, the Atacama Expedition Tent from Redverz is the ultimate in motorcycle tent camping. The latest model is classic and minimal, but don't be fooled, this tent is a workhorse. The Atacama handles the wind, sheds the rain, and packs small to fit on the Ultimate Overland Motorcycle.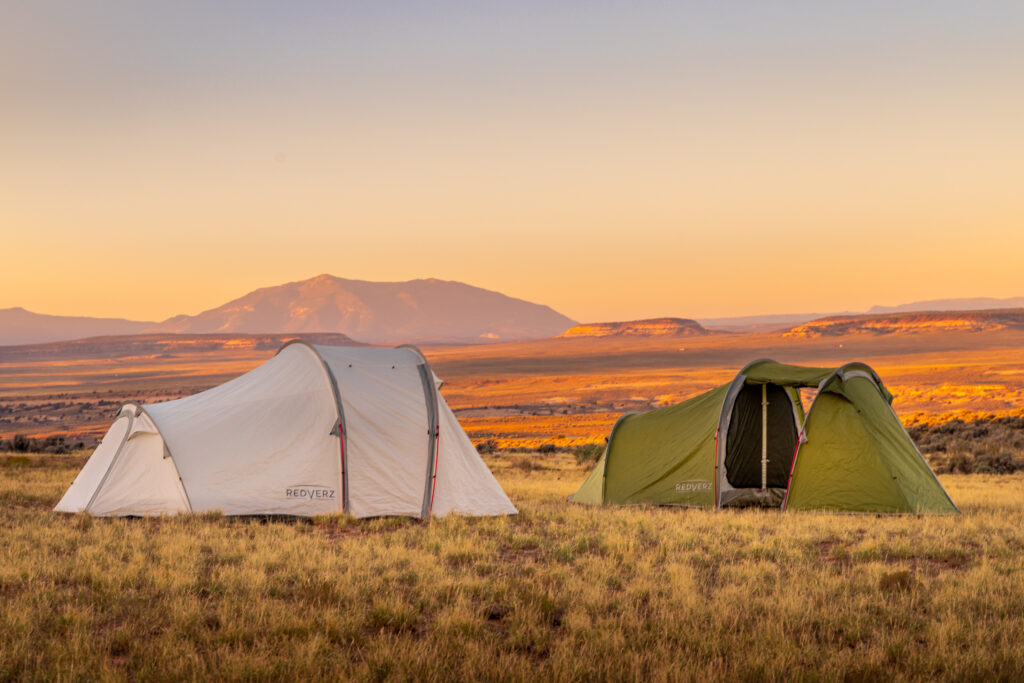 The new Ivory color reflects the sun's rays to keep you cooler and is a limited-edition run of the proven motorcycle tent design from Redverz. Packing down to just 21 inches x 10 inches, it offers more usable space, a separate garage, and plenty of space to stand up in.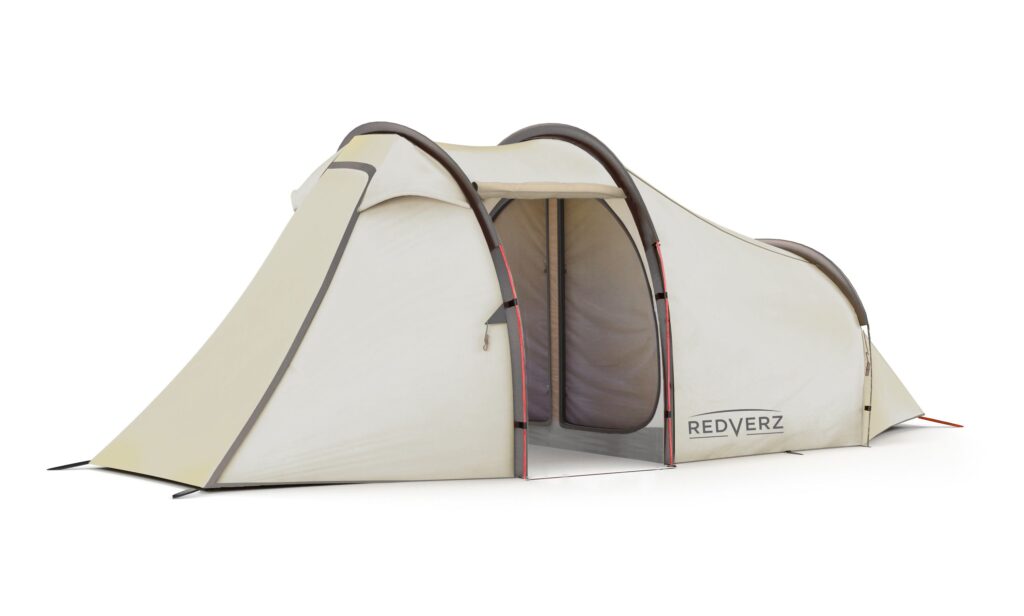 The flexible hoop design performs well in high winds, and nearly vertical tent walls allow you to walk around inside. Two opposing garage doors allow you to ride any full-size adventure bike in with panniers. Why would you want to ride your bike into your tent? It's more practical to work on your bike and pack gear out of the elements. If you choose to park outside, just use the extra space to hang out and enjoy your campsite. It's the perfect place for a comfy campsite happy hour.
MSRP: $599