After an elongated gestation period, Elon Musk's vision of an electric pickup truck has finally hit the production stage. Completion of the first Cybertruck was confirmed by a tweet from the billionaire boss at Tesla Motors that showed dozens of staffers surrounding the first production-series Cybertruck unit to come off the line at the sprawling gigafactory outside Austin, Texas. The first trucks will be built in the slow lane, as it were, with mass production slated for next year.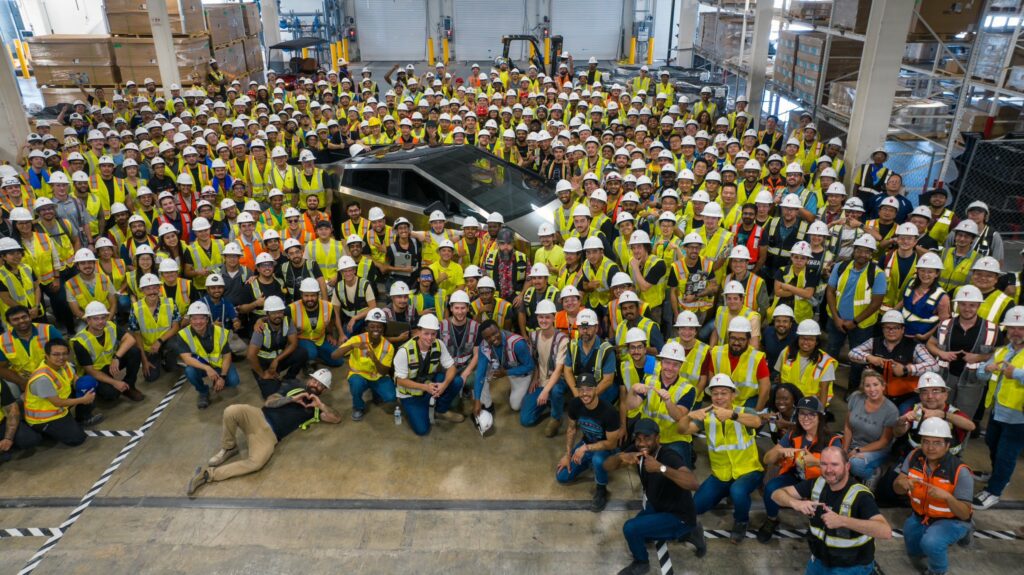 Say what you will about the Cybertruck's goofy name and radical aesthetic, which even Musk has admitted draws on the sci-fi movie props of his youth. The trapezoidal and triangular truck will likely wow owners and critics alike with supercar performance metrics, depending on the configuration. It's not known which exact trim the first truck comes equipped with, who owns it (even money: Elon), and which museum it will end up in, but it will undoubtedly be the first of many, many Cybertrucks.
Preorders reportedly topped 600,000, but with the long road to production came competition and obvious defections to rival EV startup Rivian and established players Ford and Chevy as they utilized their long-established processes to more quickly conjure up the F-150 Lightning and electric Silverado, both of which are much more traditional in appearance. How many buyers held their place in line for the Cybertruck is still being determined. Suffice to say it's still likely a large six-digit number.
The rig itself has stayed remarkably true to the original prototype rolled out by Elon. Reports are there were some sizing issues. During an interview with Jay Leno, Elon reported that the DOT had an issue with the original dimensions of the Cybertruck. Will signature and unusual features like the né impenetrable roll-down cover over the bed and the tailgate that converts to a ramp make the cut? For those looking to haul ATVs and such, hopefully.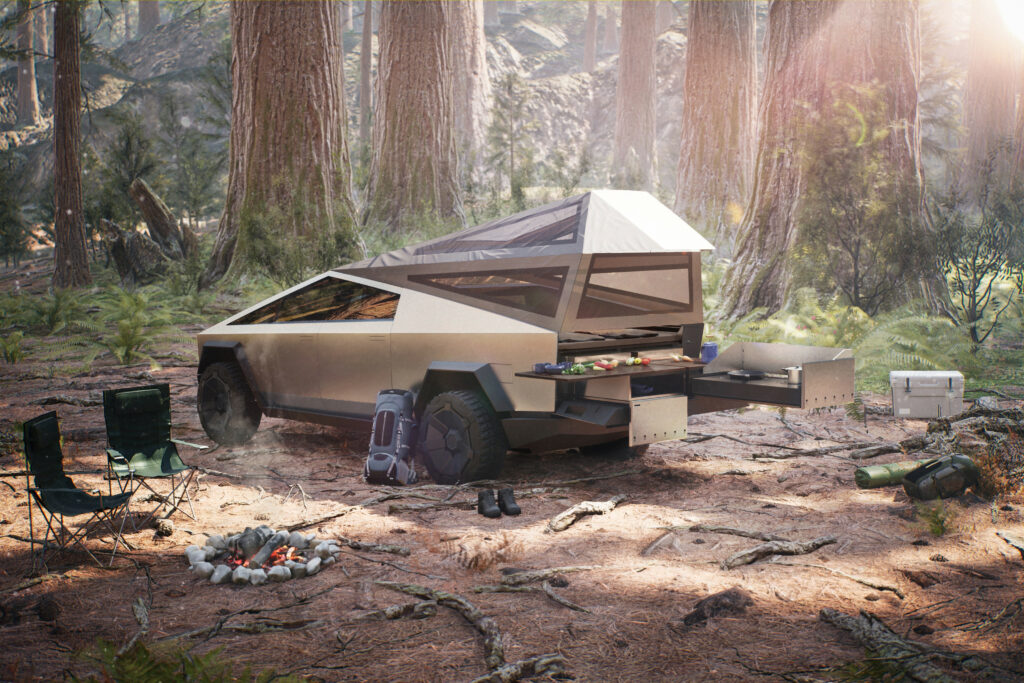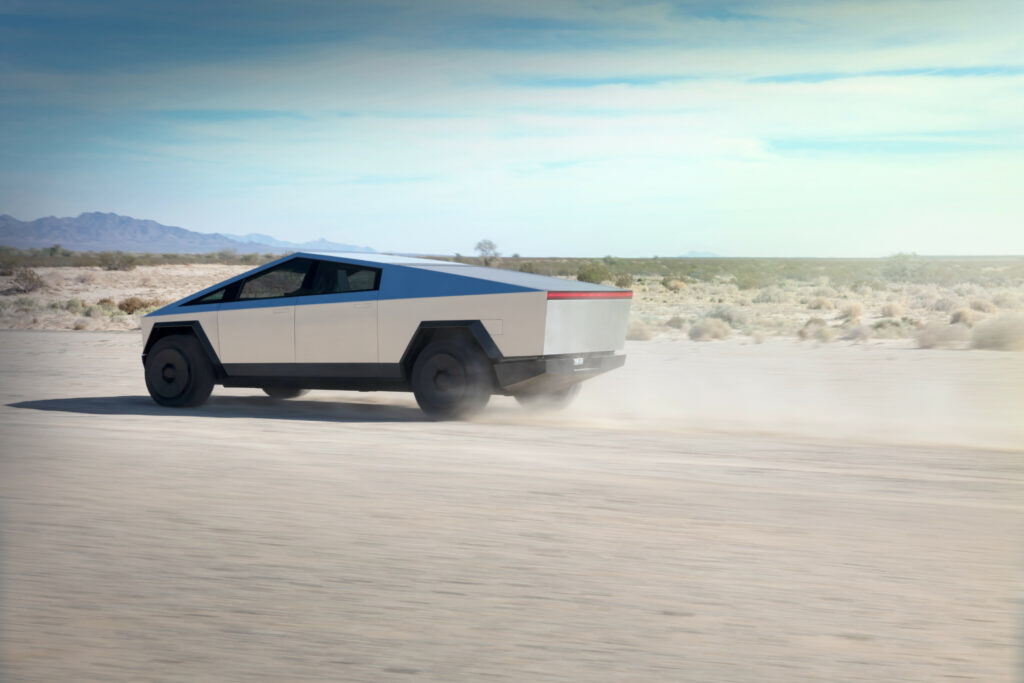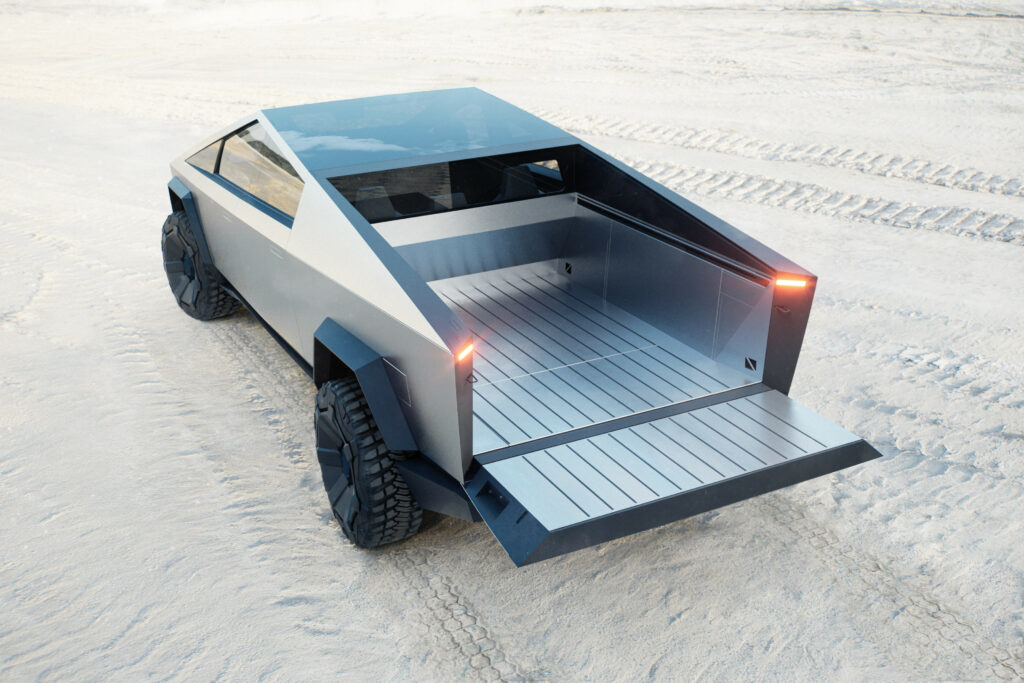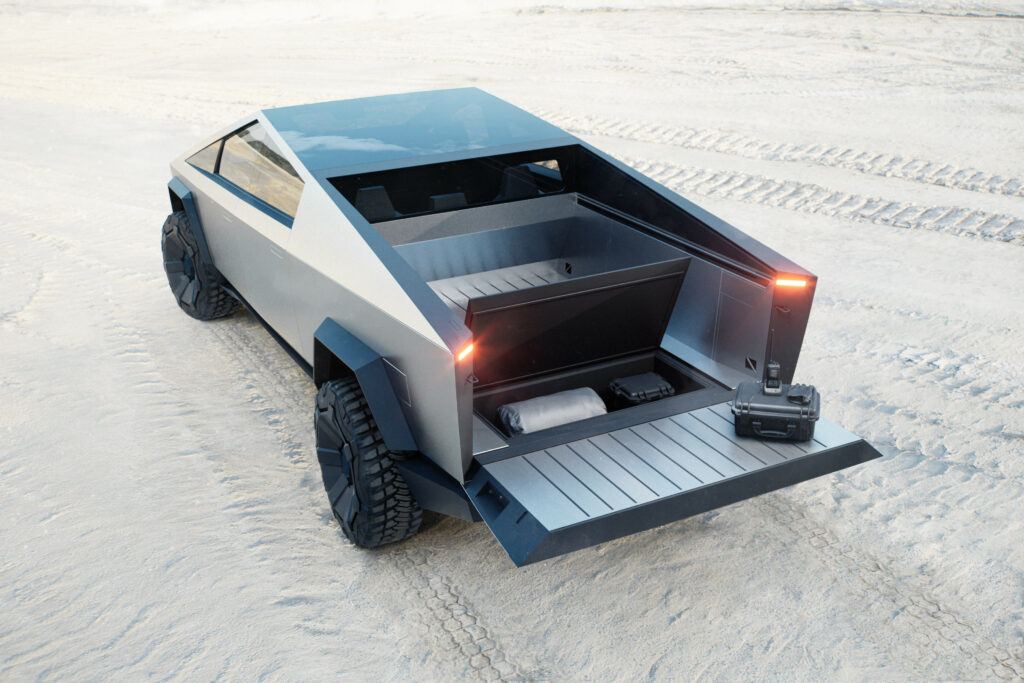 As for overlanding, it will be an interesting proposition. Tesla has shown an attached tent design, and the benefits of having a giant battery powering your camp toys can't be overstated. But what about off-road prowess? Rooftop tents? Trailer towing? Most likely, it will have good to great off-pavement talents, with adjustable ride height/ground clearance and much fewer mechanical bits to tangle up due to the simplicity of the electric drivetrain. Plus, it will be heavy but torque-rich, a dual benefit in many low-traction applications. Early specs rated trailer capacity at a massive 14,000 pounds. Elon has also indicated it will have four-wheel steering in some capacity, putting it on par with the new Hummer EV's ability to "crab" around obstacles and shorten its turning circle. Here's hoping.
We're looking forward to the initial tales of Cybertruck overlanding adventures, and hope to take one to task in the near future.