Traveling with all the tools necessary to complete roadside repairs is essential for adventure riding. The SBVTools kit is chock-full of essential tools for the road or trail. Each tool is lightweight, high quality, and compact and the kit contains virtually everything you need to tighten the chain on the Tenere 700 or repair damages on the fly.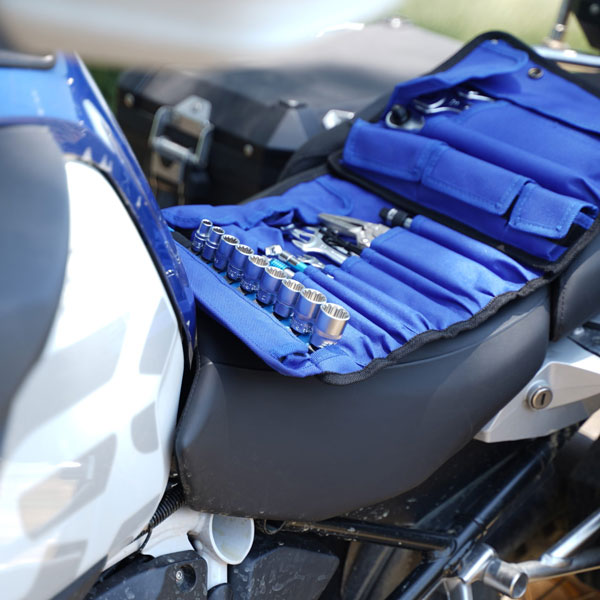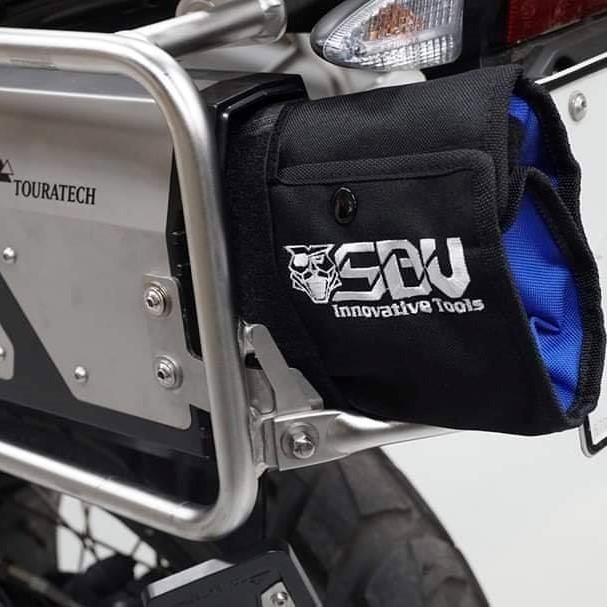 With clever designs, these kits are unique in the motorcycle marketplace and are backed by a lifetime warranty. Complete with Torx bits, Hex bits, combination wrenches and sockets, unique bit drivers, ratchets and more, the SBV tool roll packs a lot into a small space.
The two-piece pouch design rolls up neatly to fit in the Tenere's panniers. The contents of the tool roll can be carried in its entirety for the long haul with the two-pouch system velcroed together, or move only the essential and most needed tools into a single pouch for an even more compact size on shorter trips.
This Tool Set contains:
3-in-1 Multi-tool "T-handle – 1/4″ Dr. Hex bit ratchet – 11mm ratchet"
1/4″ Hex bit lock "Turbo sleeve" extension with 1/4″ to 1/4″ adapter
1/4″ bits : T8, T10, T15, T20, T25, T27, T30, T40, T45, T50, PH3, Slot5.5
1/4″ bits : H1.5, H2, H2.5, H3, H4, H5, H5.5, H6, H7, H8, H10, PH2
1/4″ Dr. MIT sockets- 6mm(E8), 8mm(E10),10mm(E12),11mm(E14),12mm
8, 10, 12, 14, 16, 17, 19mm Open end ring spanners, MIT on ring side
13mm Open end ratchet spanner with 3/8″ locking socket adapter
3/8″ Dr. Spark plug sockets- 14 & 16mm
3/8″ Dr. MIT sockets- 13mm, 14mm, 15mm, 17mm, 22mm, 24mm
3/8″ Dr. 72-Tooth "Super Light" matt finishing ratchet
3/8″ Dr. 125mmL PopLock® extension with outer Hex 16mm
3/8″(F) to 1/2"(M) Low profile socket adapter with detent ball
3/8″ Dr. Heavy duty magnetic chuck locking 1/4″ bit socket
3/8″ Dr. 14mm stubby Hex bit socket
3/8" Dr. Aluminum CNC Hex axle tool (17-22mm/24-19mm)
3/8″ Dr. Bit socket- stubby T50 & (50mmL) T55
1/2″ Dr. MIT socket- 27mm, 32mm
Coil & Oil cap removal tool in Aluminum CNC
Tire gauge "small pen type" 0.4 to 3.5Kg & 5 to 50Psi
Plier cutting long nose vise grip 169mmL
Cable ties x 10 pcs, 200mmL x 4.5mm
Socket holder 5 x 1/4″ & 4 x 3/8″
600 Den double layer Tetoron pouch Bag
210 Den water resistance nylon bag (19 x 38 cm)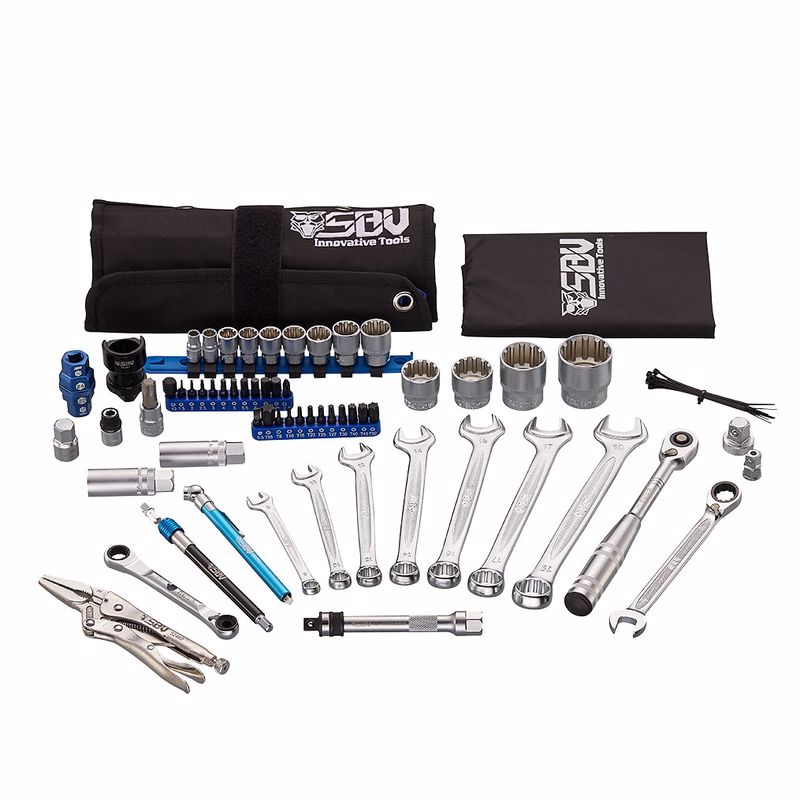 What to Know:
Dimension Open: 19.29 inches wide x 10.43 inches high
Weight: 6.49 pounds
Dimension Rolled: 3.93-inch diameter x 10.43 inches high
MSRP: $329