By: David Hilgendorf
For this Trips & Trails, David Hilgendorf rode Overland Expo's 2021 Ultimate Overland Motorcycle, Honda Africa Twin DCT. The Africa Twin will be a part of other storytelling throughout the year. Follow the Africa Twin's adventures on its official landing page.
By now, most overlanding motorcyclists are familiar with Backcountry Discovery Routes (BDR). The original, most popular, and well-traveled of these routes starts in the southwest corner of Colorado, near the Four Corners Monument, and traverses the entire state of Colorado north to the Wyoming border.
Colorado has the most drivable mountain passes over 10,000 feet of any state, and many are unpaved and quite challenging, an overlander's dream. While BDR maps were developed and are maintained primarily for motorcyclists, all the routes follow public roads and truck trails that are passable by most road-legal, off-road vehicles with proper tires and clearance.
The Colorado BDR has six segments, totaling 682 miles (1,096 km), which take about a week to run end to end. However, segment four (CO4) is highly recommended for those who want a taste of BDR without the heavy time commitment. This segment runs from Buena Vista to Gypsum, Colorado (or vice versa), and includes a large variety of terrain, alternative route options for different driver skill levels and the easiest BDR accessibility from the metropolis of Denver.
There is much to do near or along this route for all outdoor enthusiasts, including camping, fishing, hiking, hunting, kayaking, and rock climbing. While adding side-trips and additional trails and mountain passes will extend the duration of this trip, the main trails of each BDR segment are designed to be completed in a single day.
It's best to consider the BDR as a guideline for navigating passable routes across a given state, but it also makes a fantastic roadmap to start choosing your own adventure. This is especially true for those who are not entirely familiar with a particular region or prefer a basic level of directional guidance. We traversed this route north to south.
Gypsum Creek Road: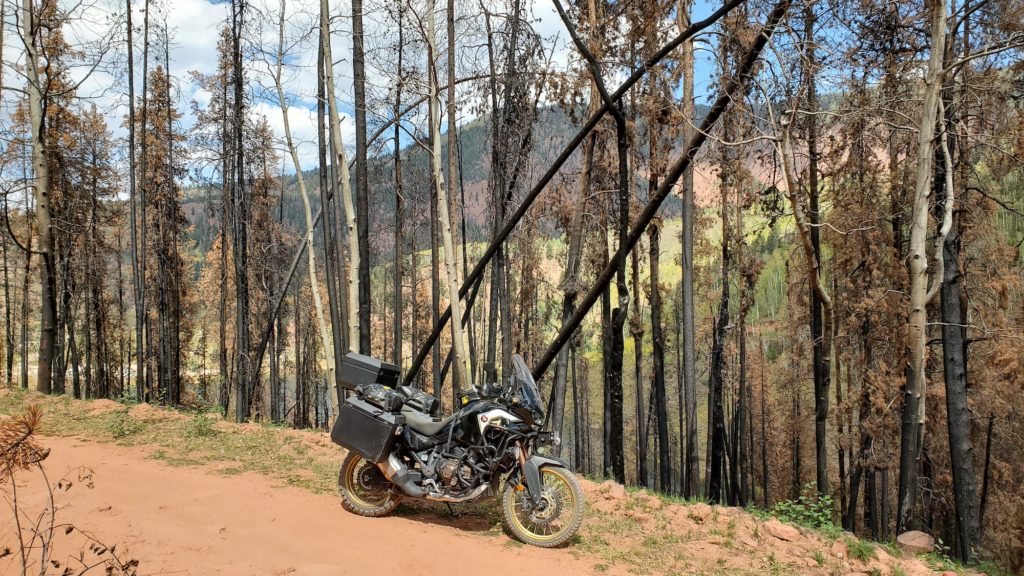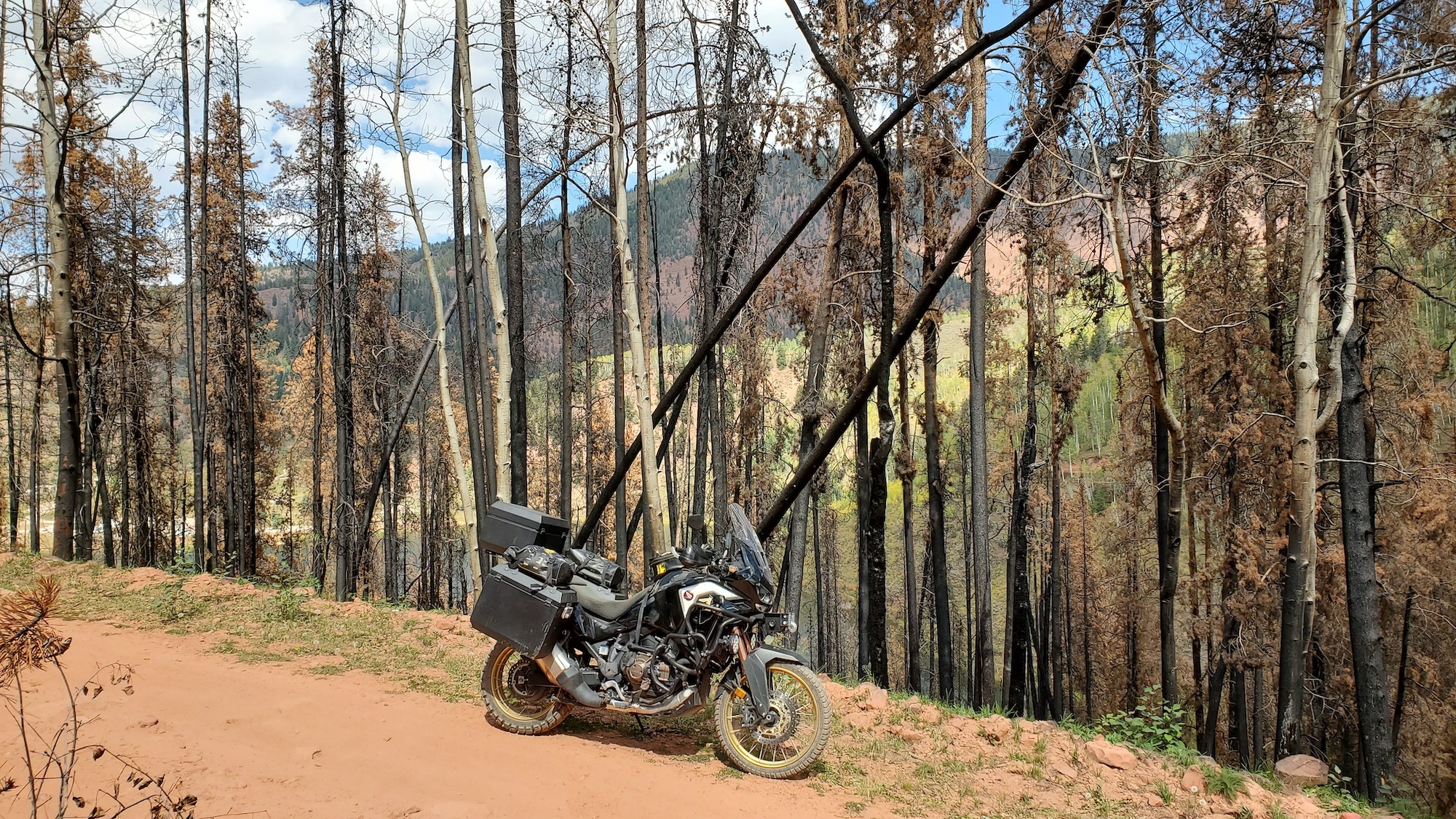 Starting in Gypsum, head due south out of town along Gypsum Creek Road, which passes straight through the sandy, (sometimes muddy) farmland in Hardscrabble Gulch before continuing to wind along the meandering forested valley created by the road's namesake. A quick jaunt across the meadows of Hardscrabble Road connects you to Brush-Gypsum Road, which meanders through the pines over the mountain, through the remnants of the 2021 Sylvan fire burn.
The road terminates near Sylvan Lake State Park, a highly recommended location for basecamp when exploring the area for more than a day trip. There is nothing challenging in this segment of narrow logging and hunting roads through dense pine and aspen forest, unless the ground gets saturated, in which case it can become an impassable mud bog.
Crooked Creek Pass: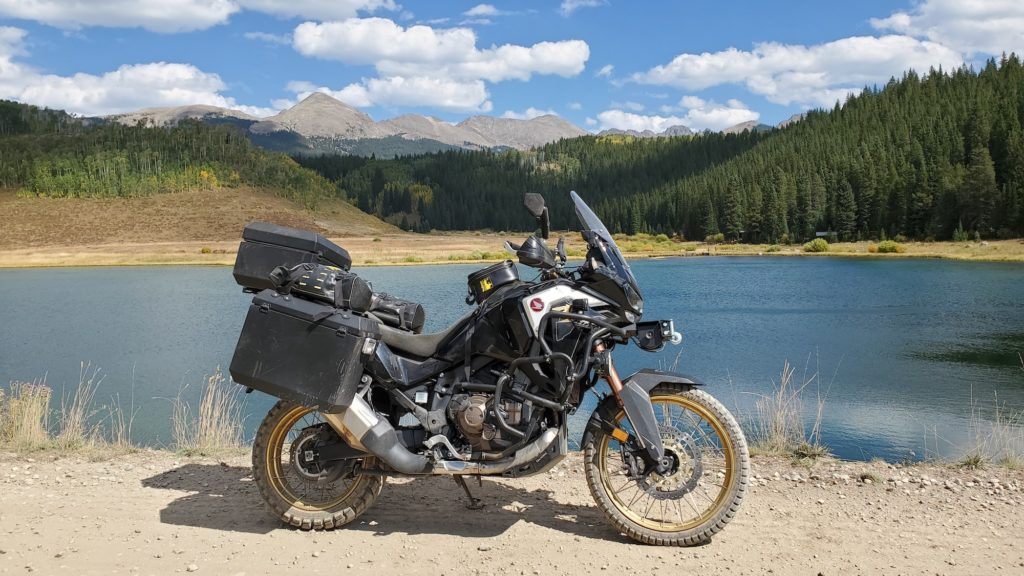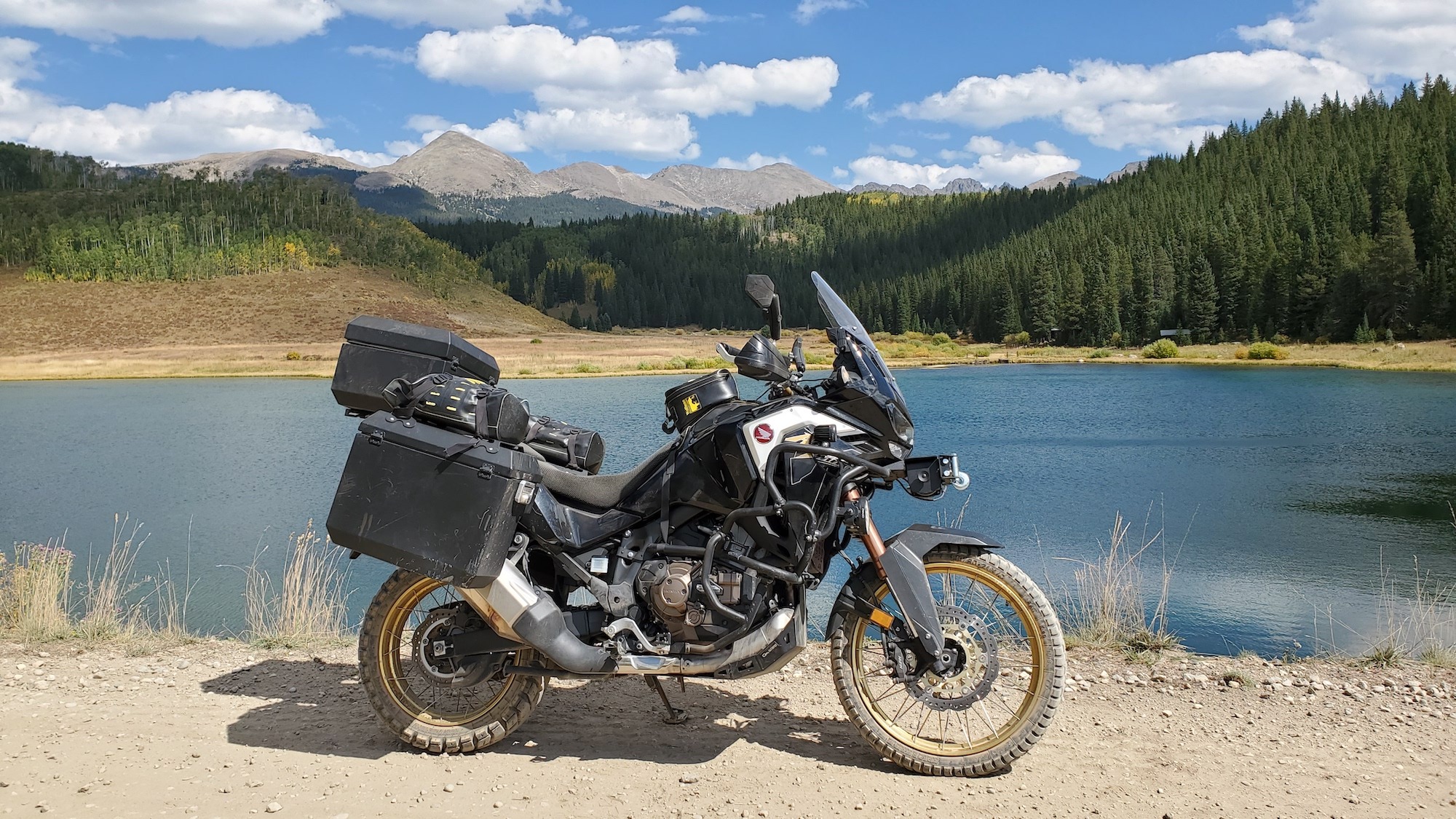 From Sylvan Lake, take Eagle-Thomasville Road south over Crooked Creek Pass, which gaps at just over 10,000 feet before dropping back out at the Crooked Creek Reservoir. Continue along Eagle-Thomasville until it reaches the pavement of Frying Pan Road, then turn left (south) and run the smooth pavement until it ends. This is an easy and scenic drive, don't forget the photo stops.
Hagerman Pass: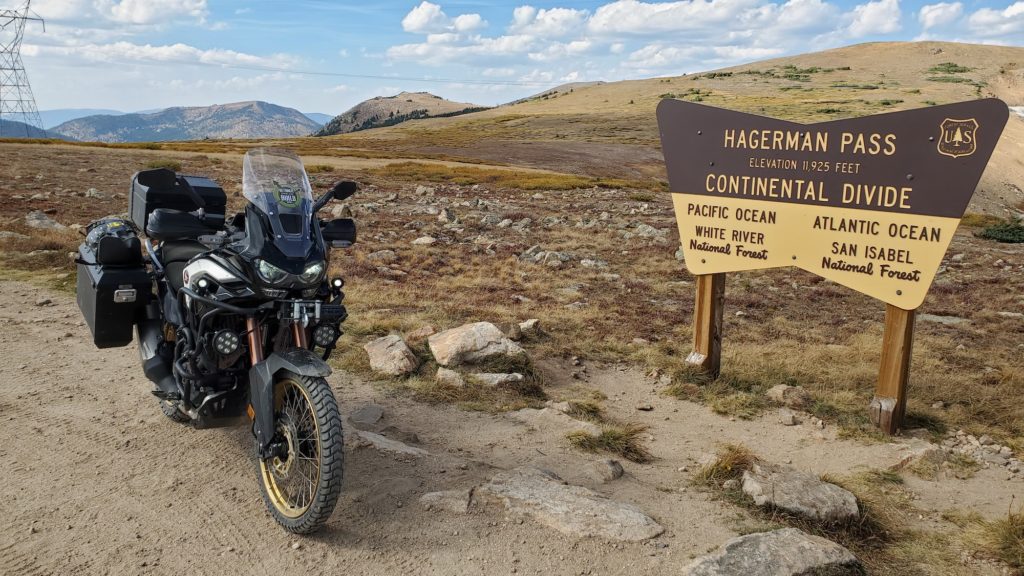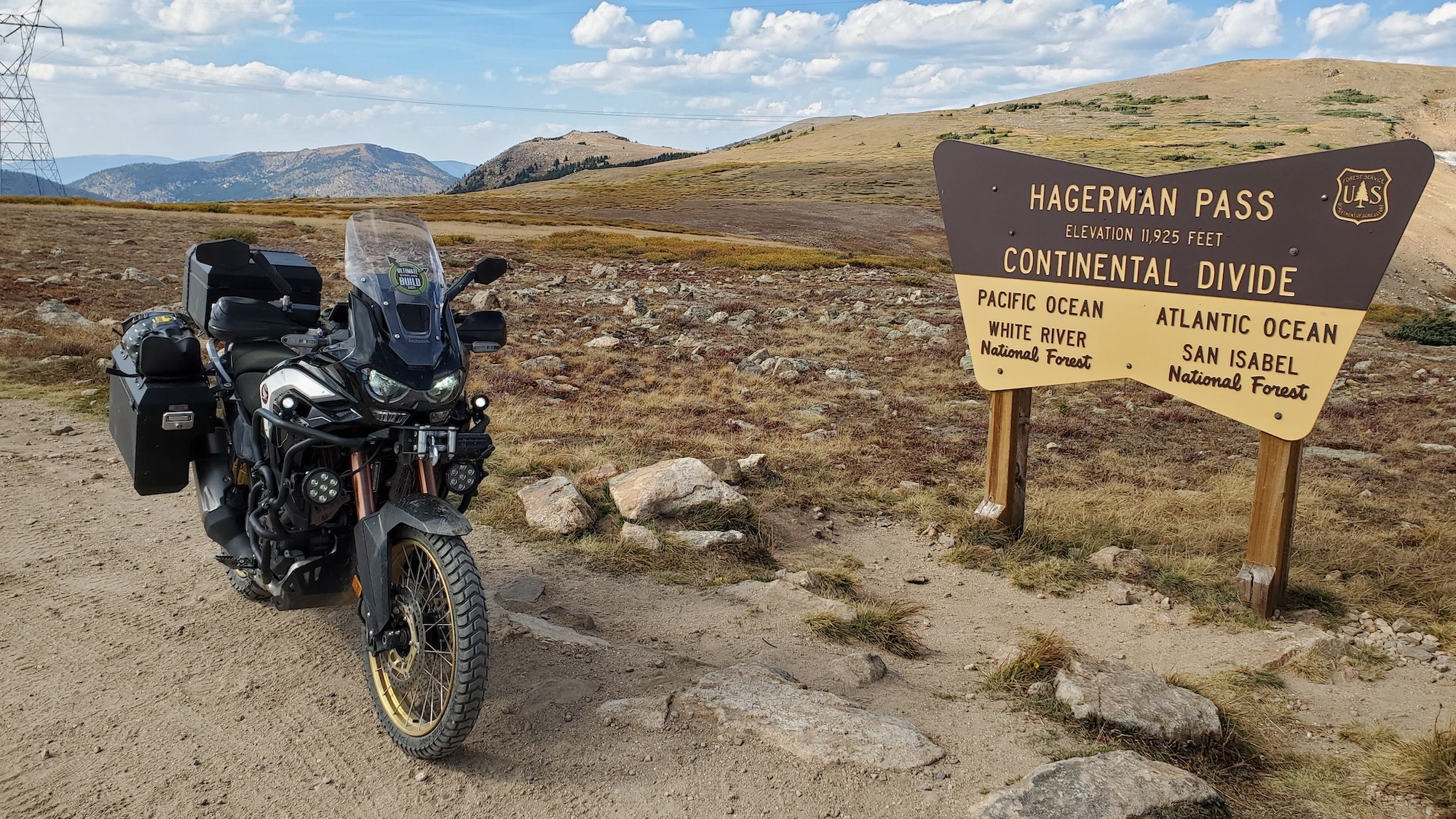 After making a 180 at the end of Frying Pan, the pavement ends and the road merges with Ivanhoe Lake Road. Continue up the mountain until the roads split again, following Frying Pan up the steep rocky incline to the Top of Hagerman Pass, which offers stunning views of the rugged alpine tundra.
The next few miles are the toughest test of driver and machine encountered along the entire route. Take your time navigating the uneven, rutted, eroded rock sections, featuring baby heads, ledges, and steep grades. Keep an eye out for mud holes, sand washes and a water crossing that can be over two feet deep. This section is typically one vehicle wide, with passing opportunities.
Clearing the nearly 12,000-foot summit of Hagerman drops you out of the wilderness at Highway 24, near Turquoise Lake and the old mining town of Leadville, another great place to set up camp when overnighting, with food, lodging and fuel. For history buffs, Leadville was once in the running to become the Colorado state capital.
Weston Pass: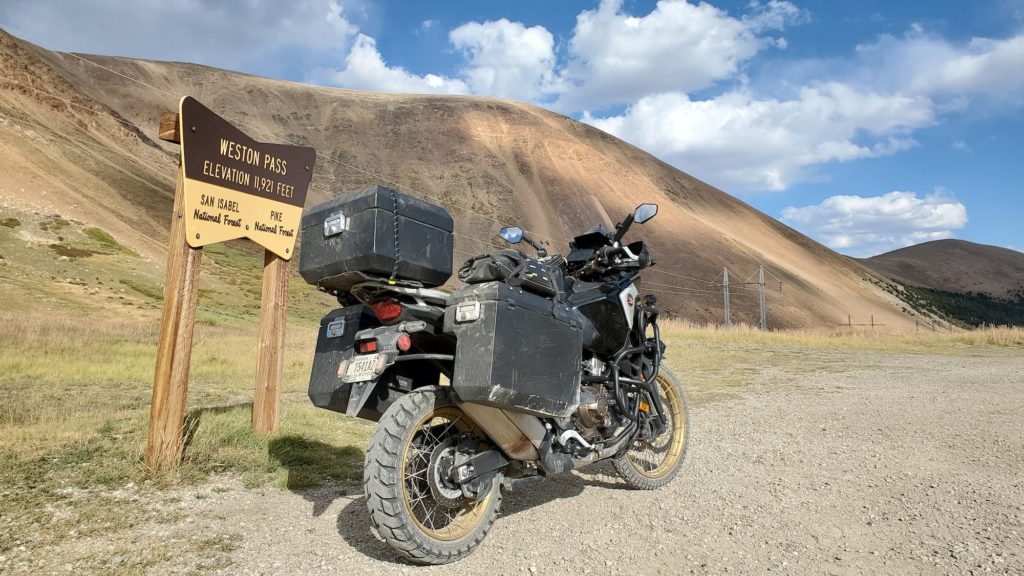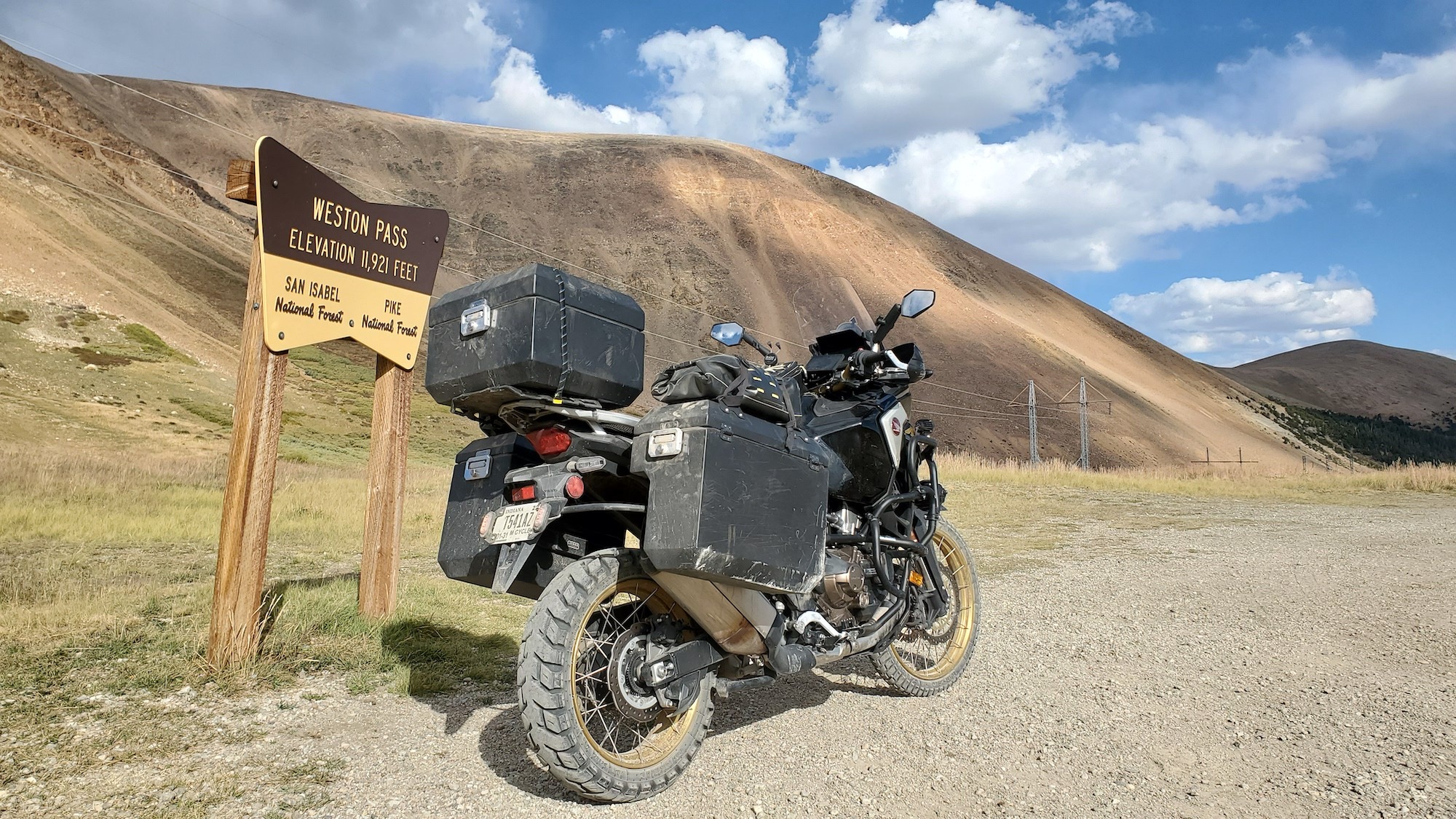 Head south on Highway 24 out of Leadville and jump on Weston Pass Road near the Mount Massive Lakes housing development, which takes you over another nearly 12,000-foot pass. While this section is not as technical overall, it features lots of loose gravel, shale and sand, which can make it more challenging on two wheels than four, especially when navigating this section on a heavy adventure bike.
BLM 375: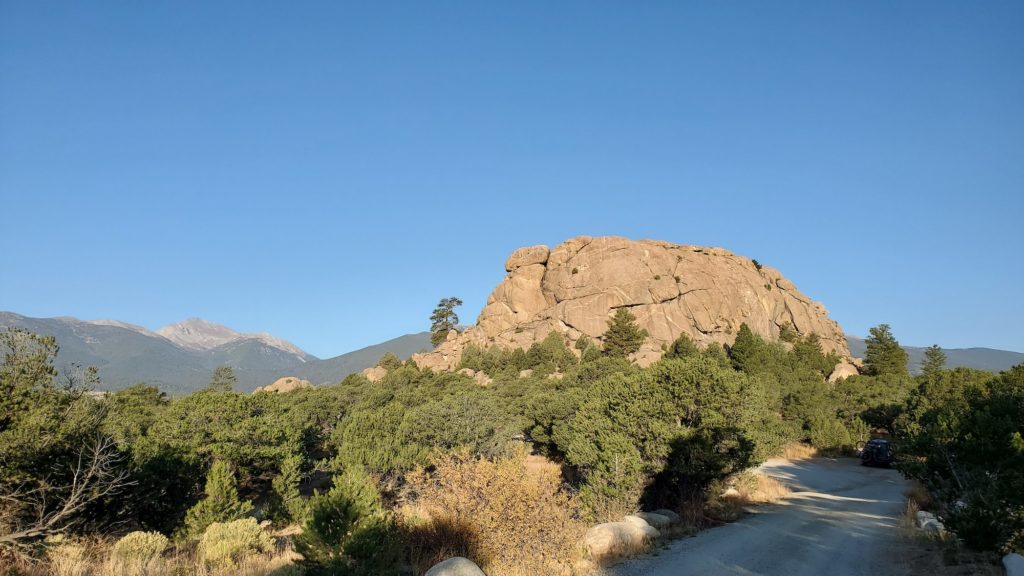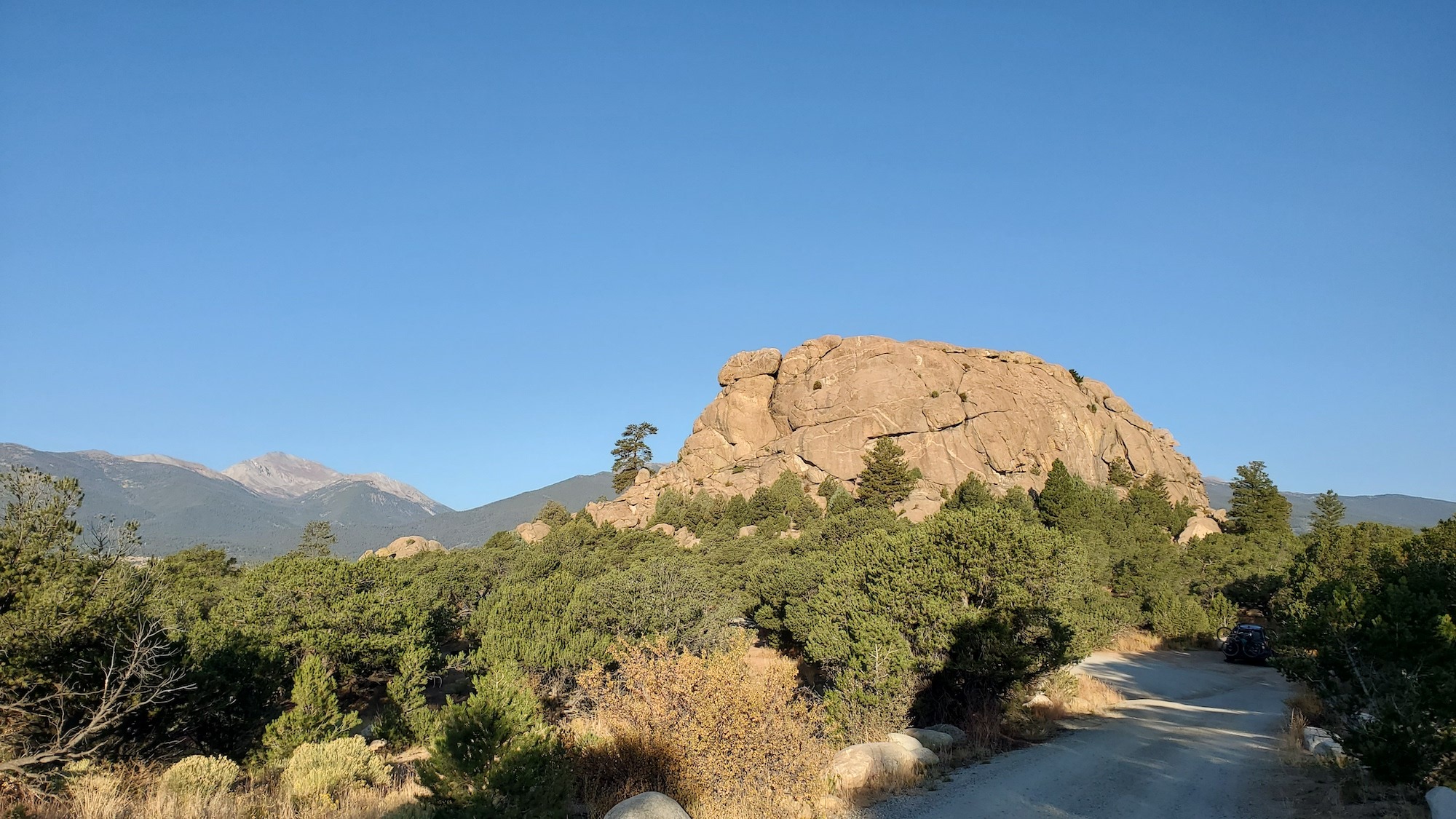 Weston pass exits on Highway 285, which can be taken straight into Buena Vista, but the BDR would have you dip back into the farmland and meander around some random sandy roads until you get to the BLM and OHV land just north of Buena Vista. You wouldn't be missing much to skip this section, except for its termination point. BLM 375 is a well-maintained gravel road that also happens to pass the free developed campground at Turtle Rock, as well as ample primitive camping along the Arkansas River. This segment of public land overlooks the famed Collegiate Peaks, a group of 14,000-foot mountains named after colleges, and fabulous at both sunrise and sunset.
WHAT TO KNOW:
Time: 6 hours
Distance: 143 miles (230 km)
Fuel: There are several stations each in Gypsum at the north, Leadville in the middle, and in Buena Vista at the south end of the route, and never more than 50 miles from fuel.
Highest elevations: Hagerman Pass 11,925 feet, Weston Pass 11,921 feet, Crooked Creek Pass 10,010 feet
Water crossings: There is one water crossing on Hagerman Pass that can be up to waist deep. Flash floods are common during storms. Do not cross flooded washes; wait until water subsides. Use caution when encountering "Road Impassable When Wet" signage, as these clay roads become very slick, greasy mud that will stop any vehicle in its tracks.
Permits: Permits are not required. Most land is National Forest or BLM. But you should verify before dispersed camping.
Other considerations: Best traveled between July and September. The passes are closed in winter, so check weather and road conditions before heading out in spring or fall.