Deemed by riders all over New England to be one of the most accessible and scenic rides in Vermont, the Puppy Dog Route takes riders from the Massachusetts border through the lush forests of the Green Mountain State all of the way to the Canadian border.
The Puppy Dog Route was put together by the BMW Club Motorcycle Owners of Vermont. The latest iteration of the route was released in 2018 and is largely considered to be less technical and less off-the-beaten-track than the previous 2012 edition of the PDR. While this may disappoint some riders, the new PDR lends itself to being enjoyed by riders of all abilities on virtually any motorcycle (weather permitting). We say "weather permitting" as the Puppy Dog Routes were originally intended to appeal to dual sport motorcyclists, and are known to connect mostly dirt, Class IV roads via as little pavement as possible. Class IV roads are not maintained by the town or state, and are known to get a little gnarly after heavy snowmelt or rainfall.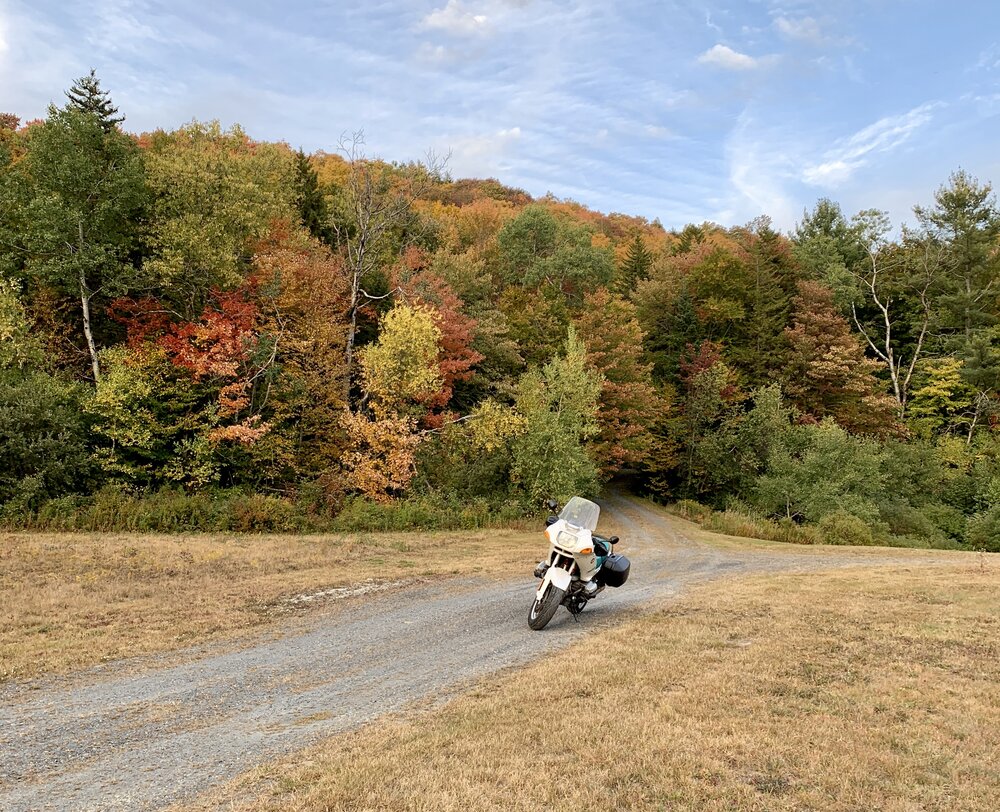 Once the roads dry out by late spring, most of the non-asphalt sections of the Puppy Dog Route consist of hard-packed dirt with a bit of gravel here and there. The PDR provides great route flexibility: if the rider is running short on time or finds that his/her 85/15 tires are not cutting it on a section of the PDR, it's always possible to hop off of the Route and speed up on one of Vermont's lovely, winding, paved secondary roads.
While the Puppy Dog Route should only take 6-8 hours to ride, depending on road conditions and the confidence of the rider on dirt, it's definitely a route to be savored as it has a bit of something for everyone. Scenic vistas abound, whether they yield views of Mt. Ascutney, covered bridges or babbling brooks alongside the road. The route winds its way around and through quaint towns boasting Revolutionary War historical features, breweries and general stores where time seems to have all but stopped several decades earlier. Local diners and friendly B&Bs are generally a short detour away from the PDR and for those who enjoy self-catering, a handful of nicely situated lake-side campgrounds make for mid-way stopping points (Silver Lake State Park and Woodford State Park to name a couple of favorites).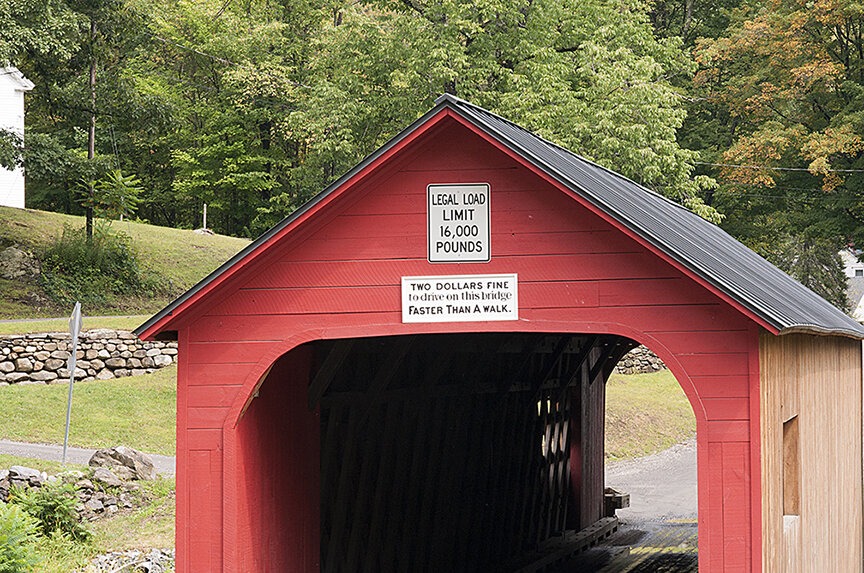 As summer evenings can get rather cool in the higher elevations of the Green Mountain State (the Puppy Dog Route tops out at 2,177 feet in elevation), it is advisable to bring along some warmer layers. Just make sure you have enough space in your panniers to bring home a few bottles of Vermont's famed Liquid Gold… Preferably purchased from a road-side stand where you can chat directly with a family member who made the syrup you'll enjoy on your pancakes the following weekend.
---
WHAT TO KNOW:

Time: 6-8 hours, but plan to take your time.

Distance: 160 miles ++

Fuel: A quick detour into a quaint town from most points along the route.

Water: Places to procure water are as plentiful as places to procure fuel, but it's always a good idea to bring a few liters of water in case of a breakdown.

Permits: No permits are required.

Can't miss: As of 2020, Vermont is the leading producer of Maple Syrup in the United States. "Creemee" (soft-serve) stands abound throughout the state in the summer, and indulging in a maple creemee is a great way to cool down during a fuel stop detour off of the PDR.

Other considerations:

Road conditions during "mud season" can render the Puppy Dog Route far less idyllic and make it uncomfortable on a Goldwing or Electra Glide.

One section of the 2018 PDR currently routes the rider via the private Hartley Road in Westminster, VT. It is recommended that riders detour around this segment via W. Cook Hill Road.
---