Jeeps can carry a lot of gear, but on some models, the hardtops can't quite support a rooftop tent loaded with yourself, your partner, and a furry companion. Yakima to the rescue with the RibCage, a rooftop rack that bumps up capacity so you can sleep at night without worrying about damaging your Jeep.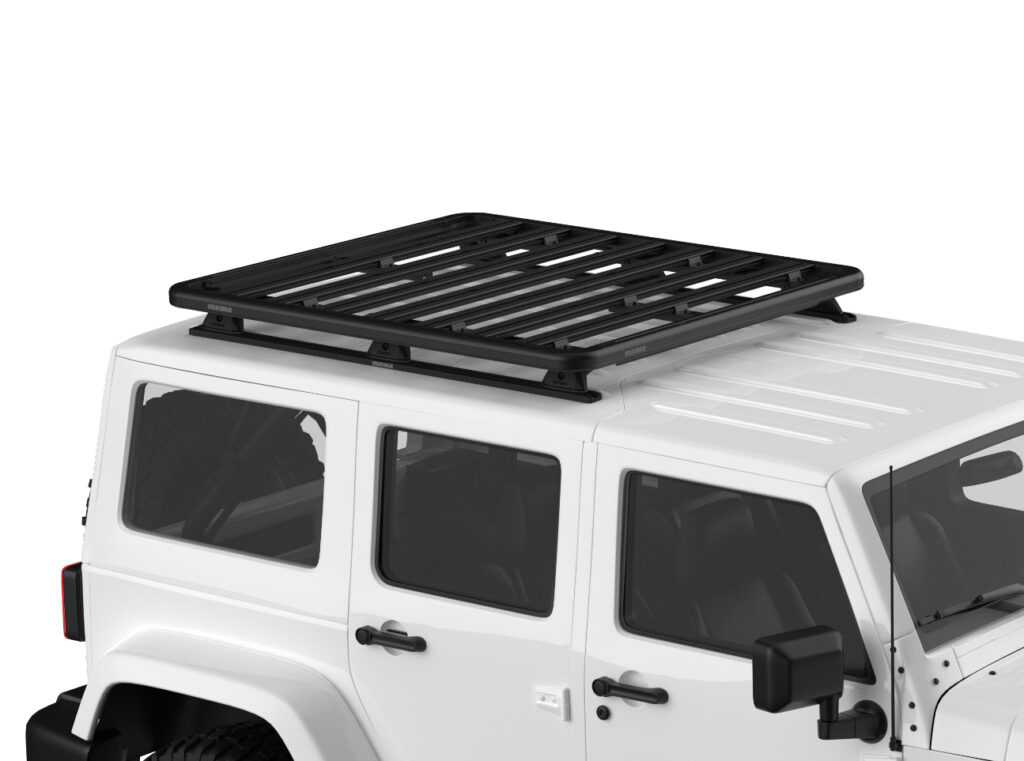 The RibCage is intended for 2007 and later JK and JL Wrangler four-doors with hard tops, which are typically only rated for 150 pounds of stuff as stock. Adding the RibCage bumps the rolling weight limit to 350 pounds and 825 pounds when parked – just enough to include Pickles the dog into the tent. The rack itself is just under 14 pounds and 48 inches wide.
A track system allows for customizing fitment of accessories and gear, helps with versatility and future-proofing, and Yakima says once set up, drivers can still remove hard top panels without removing the entire rack. Yakima says the RibCage's "internal supports will not intrude on your passenger or cargo space." A LockNLoad platform system is sold separately but will allow for even more flexibility for locking down cargo. Yakima also offers a wide range of awnings, outdoor showers, rooftop tents, and other gear that will work with the RibCage system.
Yakima says the RibCage systems are intended for off-road use. Prices start at $600, and Yakima has an online fitment guide to make sure you order the correct version for your Jeep.