Carmakers love to broadcast their sales superiority, but often with a lot of codicils. Instead of just being the "Best Selling" type of vehicle, they often add a few (or many) conditional elements resulting in bombastic claims of superiority such as "Best Selling midsize luxury compact all-wheel-drive coupe with six cup holders, orange paint and a sunroof that only gets driven on Tuesdays!" Congrats on your triumph in a category of one. 
Recently, Stellantis could be accused of bragging that they are sitting atop one of those niche categories: the best-selling PHEV in America is the Jeep Wrangler 4xe.
Before we go further, let's do some electric vehicle 101: PHEV stands for Plug-in Hybrid Electric Vehicle, which is a vehicle with both a gas engine and an electric drivetrain. A fully electric vehicle, like a Tesla, which are commonly referred to as an "EV," are known in auto-industry speak as "BEVs" or Battery Electric Vehicles.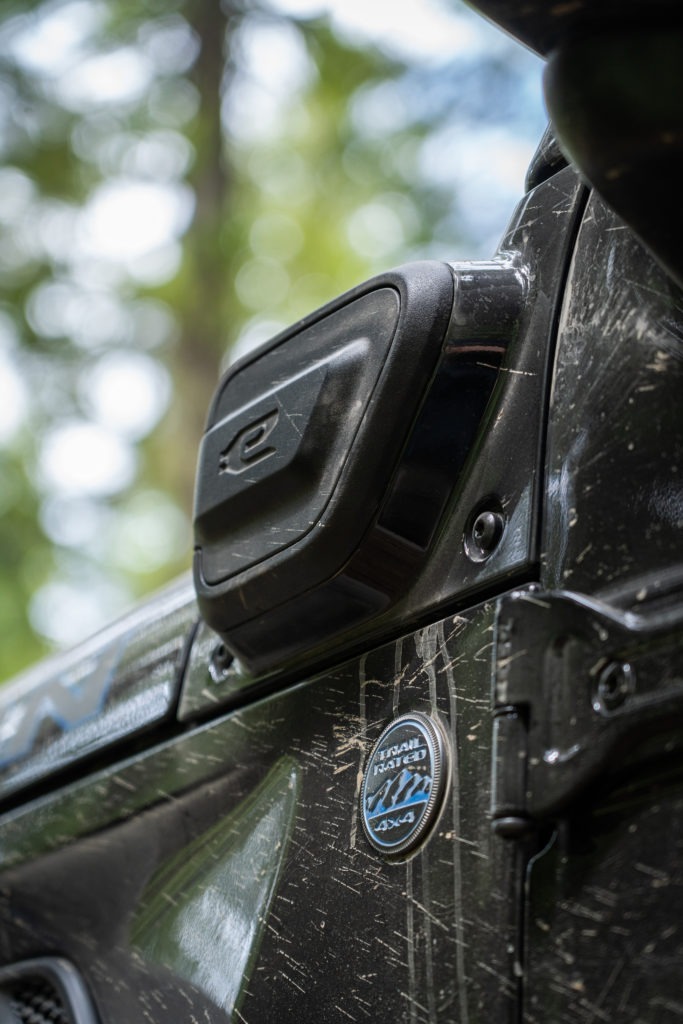 Unlike a "typical" hybrid, such as the well-known Toyota Prius, a PHEV can typically be driven in three modes; with the gas engine by itself, the gas engine plus electric motor power for maximum output, and most importantly, the electric only mode via a battery with a limited amount of range, usually less than 50 miles. Also, the battery can be charged from a charger as well as from the gas engine (thus the "P" for "plug-in" in PHEV).
Historically, the 2012-2019 Chevy Volt was perhaps the most famous U.S.-built PHEV, and there is a cult of ownership around the now-discontinued model since it offered a nerdy-cool sci-fi styling trim in early versions plus that unique PHEV operational niche: Drivers could gas it up like normal, but if their driving chores were less than about 40 miles per day (and the average miles driven daily in the U.S. is 40 or less), they could cover all that ground on electric power alone, and then plug it in at night for a full battery the next day. Rinse and repeat, zero gas burned.
Some Volt owners bragged they drove for months "on a tank of gas" because they essentially never used the liquid fuel in city driving. But when it came time for a longer trip, no problemo, the gas engine kicks in, giving drivers ultimate flex: short trips on electricity, long trips using the gas engine (or both). The gas engine also charges the battery while driving.
Now, Stellantis is saying its Jeep Wrangler 4xe PHEV sales are rising almost exponentially, up over 72% in just the last quarter alone after months of upward numbers. They're making them as fast as they can, and more 4xe Jeep models are coming soon.
Why? Because the appeal of a PHEV is becoming clearer to consumers who are pondering a BEV but … aren't quite there yet. A PHEV is clearly functioning as a bridge of sorts between the old internal combustion world and the (hopefully) bright all-electric future. For a long time, the PHEV was a fringe vehicle, and it was pretty much a class of two: The Chevy Volt and certain models of the Toyota Prius.
There were other players as well, including Volvo, Toyota, Hyundai and numerous China-only models from Geely and so on, but their production numbers and market share were tiny. Meanwhile, with over 50 miles of class-leading electric-only range, the Volt was (and still is) the PHEV range king. The Jeep 4xe models still only offer 20-ish miles of electric-only range, so why the sudden appeal? It's because the Jeep 4XE PHEV has stirred in two potent ingredients to the hybrid recipe: off-road capability, and Jeep branding. And for many people, 20 miles of e-driving covers getting the kids to school, a run to the store and thrice-weekly yoga classes, so for now, it's good enough and charging costs are minimal.
That has prompted a couple of interesting effects. First, the plug-in option has brought new interest to the brand from a new range of prospective buyers who, in the past, would not have considered a Jeep since it has a (well-deserved) must-be-a-petrol-drinking-motorhead prerequisite for ownership. But now, the EV/PHEV-curious also get baked-in off-road adventure capability and can flaunt that Made In The USA Jeep cred.
On the flip side, it's also given many of those gas-only Jeep die-hards a window to safely sample the coming EV paradigm, with its abundant torque, quiet electric-only operation and vastly improved fuel efficiency. Cue the dealership markups, and it's still tough to find one for sale.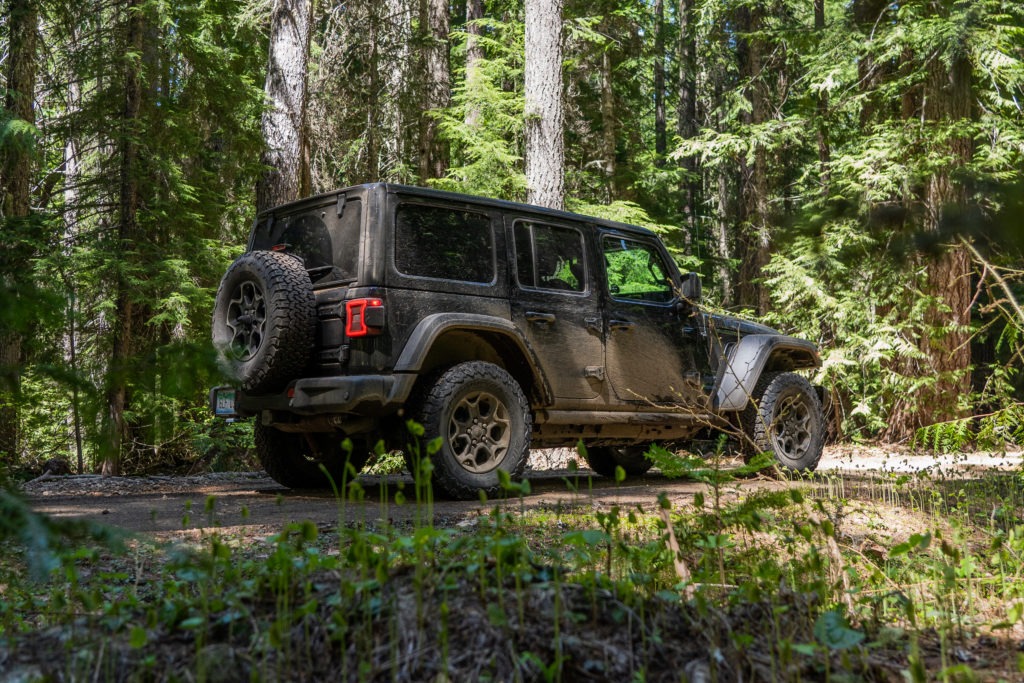 The first 4xe models appeared as 2021 models in 2020, at the height of the pandemic. It's speculation to say that shut-in consumers, restricted from travel, vacations, restaurants and most other avenues of disposable income disposal, suddenly discovered the joy of traveling (alone) to outposts far from civilization in the suddenly efficient but still capable 4xe Jeeps, but it's not unlikely either.
The bottom line is that Stellantis has seen the future, even if it's only an interim future. Eventually, most every four-wheeled mode of transport will be battery powered, with the simplicity, torque, horsepower (well, kilowatt power) and even fine crawling control only an electric powertrain can deliver. The noise will be gone from the EV Jeeps, but not the capabilities. But until that time occurs about 12 years from now, PHEV Jeeps, likely with ever longer electric range capabilities, will fill the gap – and slowly, inexorably, turn the tide.