By David Hilgendorf
For this feature story, David Hilgendorf rode Overland Expo's 2021 Ultimate Overland Motorcycle, Honda Africa Twin DCT. The Africa Twin will be a part of other storytelling throughout the year. Follow the Africa Twin's adventures on its official landing page.
When asked if I'd like to overland through the Rocky Mountains with someone else's equipment for a week, the only credible answer was "yes." When the machinery happens to be Overland Expo's Ultimate Overland Motorcycle, it's guaranteed to be a premium kit. The only pondering required was a simple, "When and where?"
The bike needed to be ridden from Denver, Colorado, to Flagstaff, Arizona — two finer endpoints could hardly be fathomed. Unfamiliar with the vast backcountry in Colorado and Arizona, and needing to make the trek in a week's time, I perused Backcountry Discovery Routes (BDR) for guidance on routing the distance the only proper way, off-road.
Knowing I'd be picking up the bike in Denver, I reached out to my buddy, renowned author, world motorcycle adventurer, and six-time circumnavigator Dr. Gregory W Frazier. I was delighted to discover that not only did the Doc have his own recommendations on where I should travel, he also offered me an overnight stay a mere seven minutes from the bike's pickup location.
When I got to the bike, I repacked all my personal items, camping necessities, tools and gear into the Jesse Luggage aluminum panniers and the Wolfman Dry bags mounted to the Africa Twin. I also stuffed a duffel bag of clothing and an empty Camelbak into the top case. Amazingy, there was plenty of storage space left to spare.
Day 0 — 174 miles, Denver to Eagle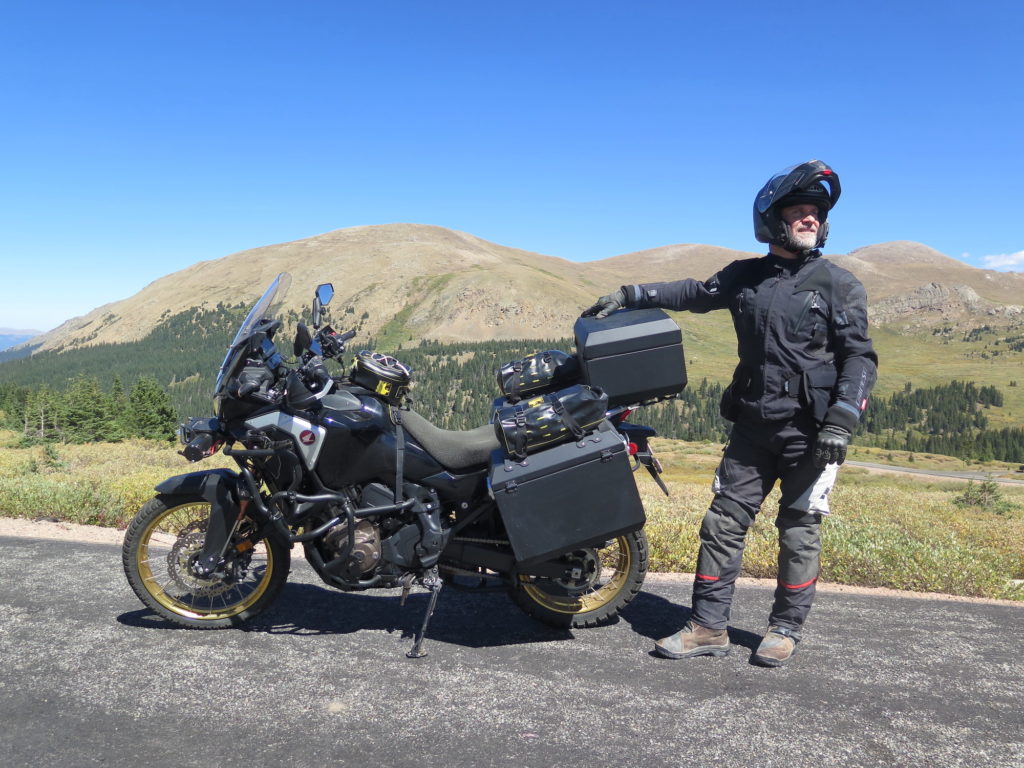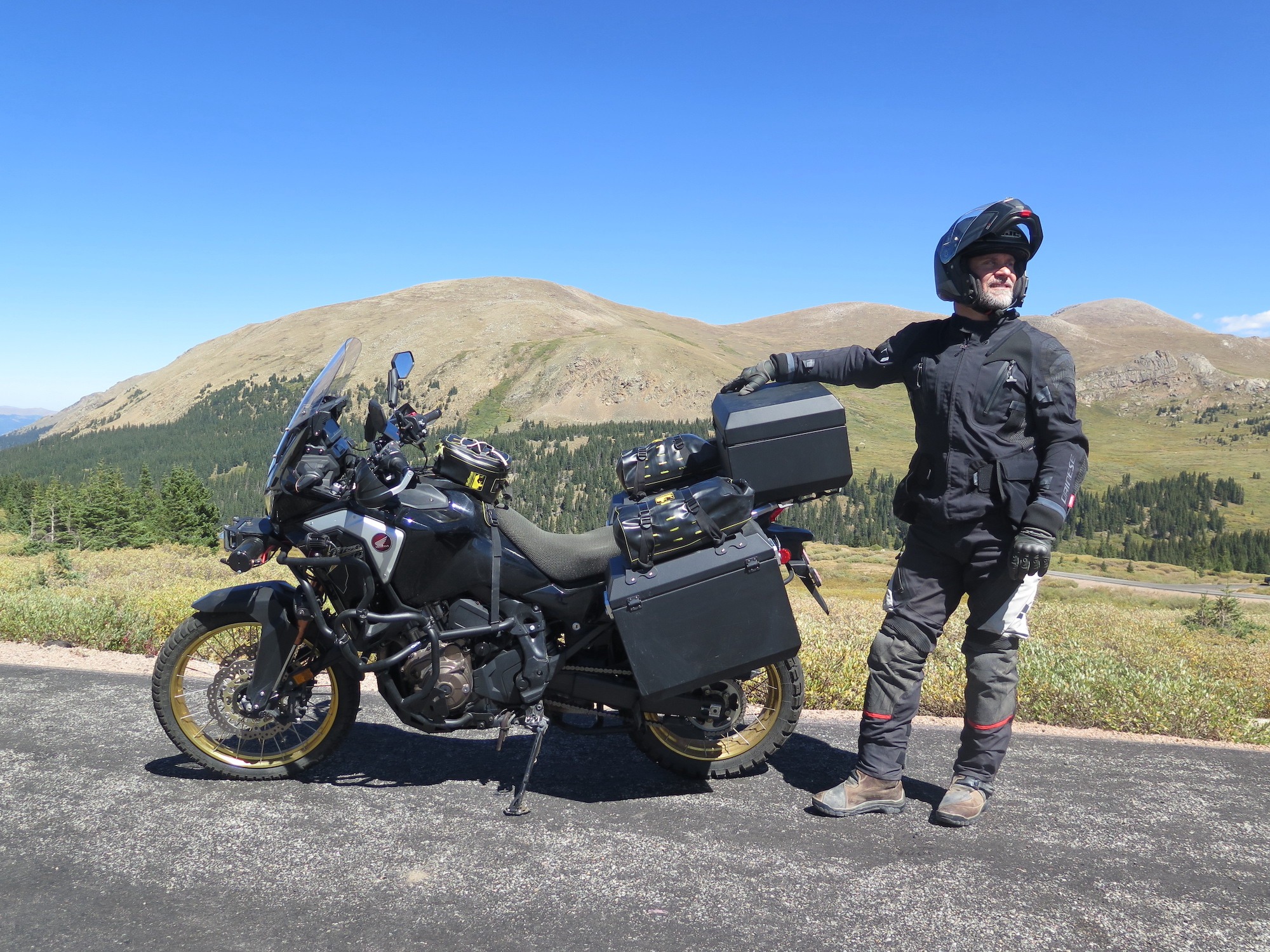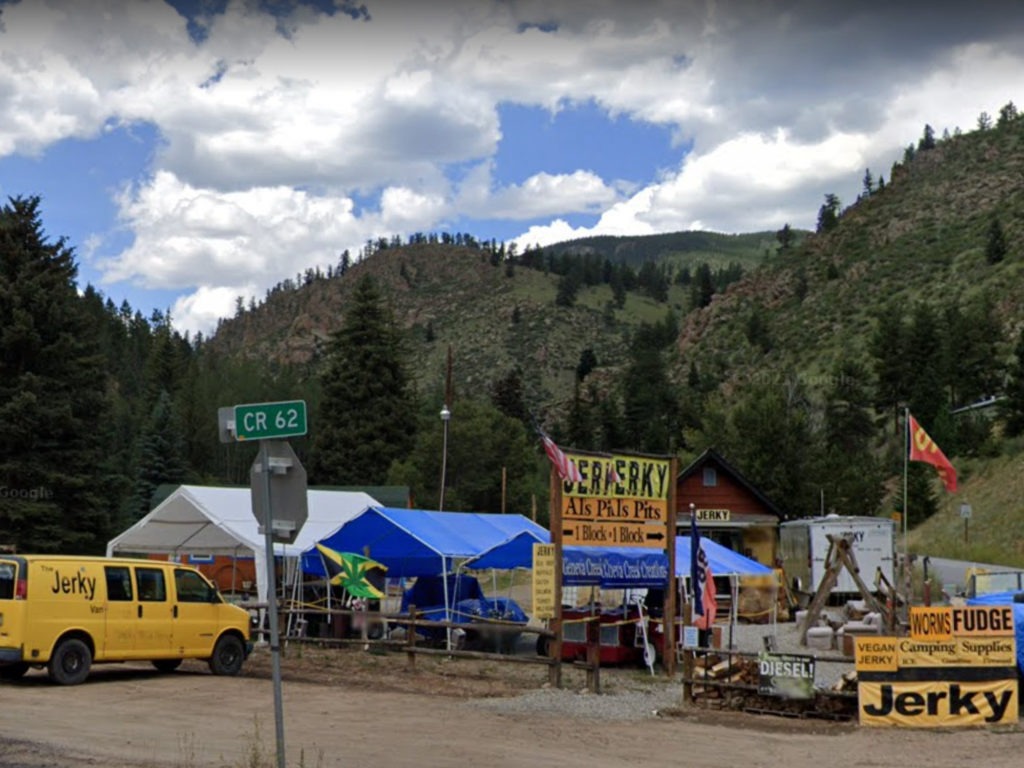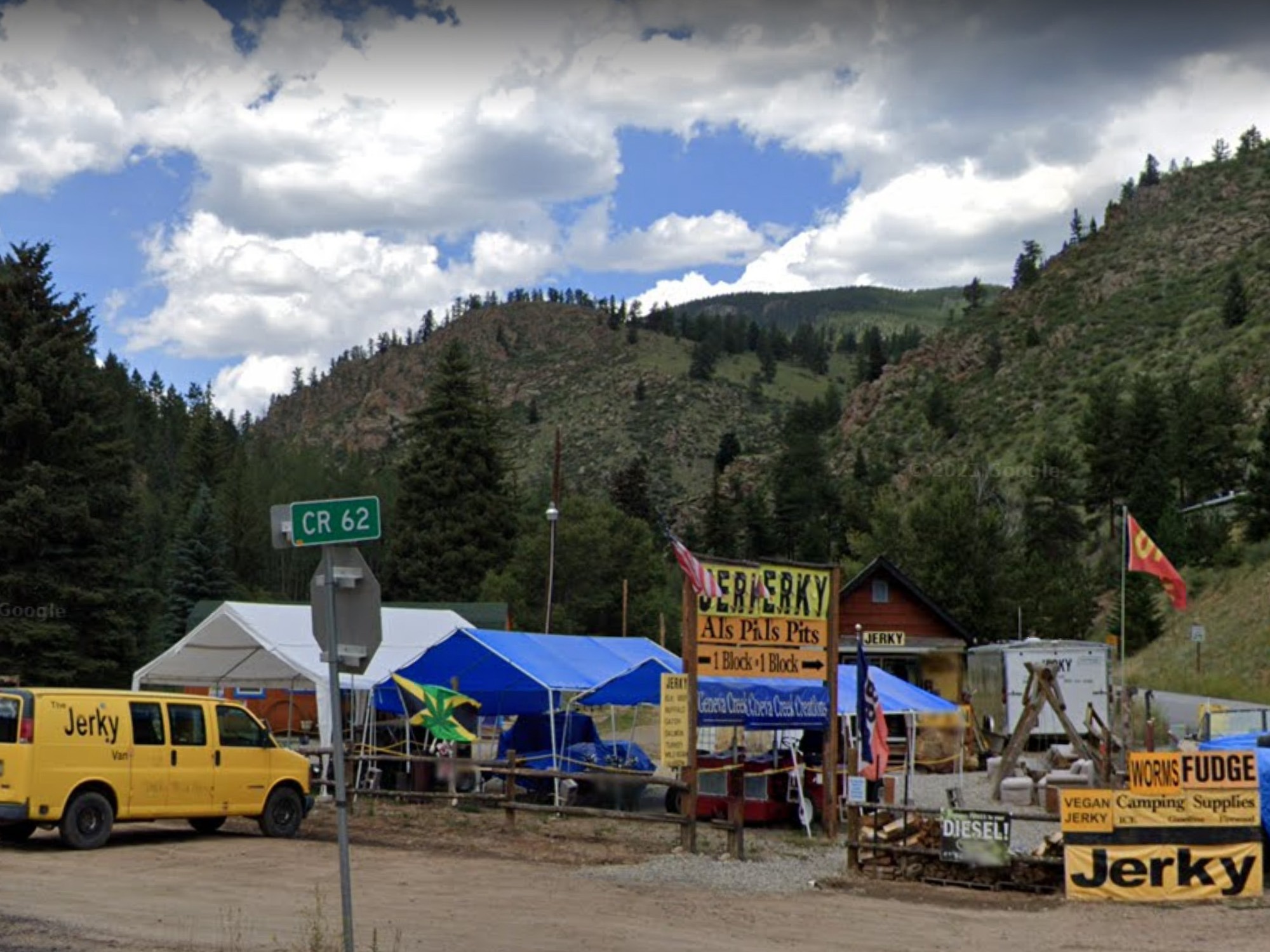 If the proximity of Dr. Frazer's home to the bike wasn't coincidence enough, my trip also coincided with the birthday of my long-time bestie Rolf Fischer, who happens to live in Eagle, Colorado. With a birthday celebration top of mind, Eagle was set as the first day's destination. It would prove an easy excursion from Denver, as the plan was to stick to pavement.
Greg and I rode out of Englewood early, up Highway 285 toward the junction of Guanella Pass Road. We stopped at Yellow Van Jerky stand to exchange frivolities with the eclectic proprietor Al Gross, one of Greg's many friends from around the world. The scenic drive over Guanella Pass winds through pines and aspens up to the eventual 11,669-foot summit above the tree line, before descending back into quaint and historic Georgetown on the Interstate-70 corridor.
There are ample opportunities along the entire stretch to stop for photography, wildlife viewing, hiking, fishing, and other outdoor activities. It was immediately apparent that the Honda Africa Twin was a capable road touring bike, as it carved up the twisty mountain road enthusiastically.
After Georgetown, it was time to part ways with Greg and slog the slab solo to Eagle to meet up with Rolf. It is hard to complain about riding this stretch of Interstate 70 through the Rocky Mountains, especially if you've ever ridden any flat freeway stint across the Great Plains. Winding through these fast and curvy mountain roads on a motorcycle was even more enjoyable after dialing in the Africa Twin's cruise control.
Eagle became the first overland experience of the trip. Upon my early evening arrival in Eagle, Rolf declared we were going mountain biking. We climbed 1,300 feet over a nine mile ride, which was oxygen deprivation torture on my sea-level lungs. Afterward, we celebrated Rolf's birthday with a local bourbon, while figuring out how to get my planned route's gpx files into the bike's Garmin zūmo XT navigation system. This complex and unintuitive feat required two different Android apps, and was accomplished without coherent instructions.
Day 1 – 153 miles, Eagle to Buena Vista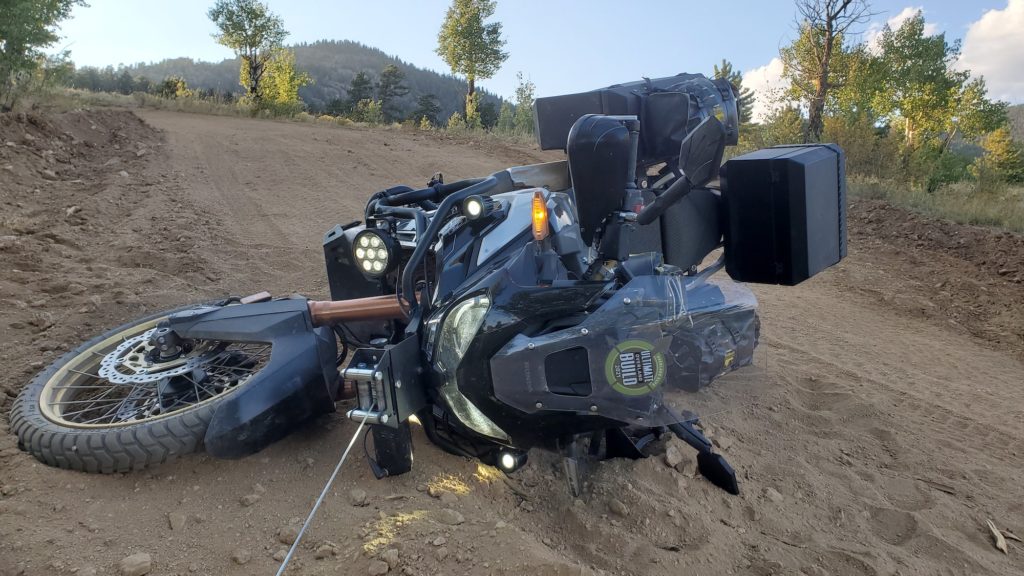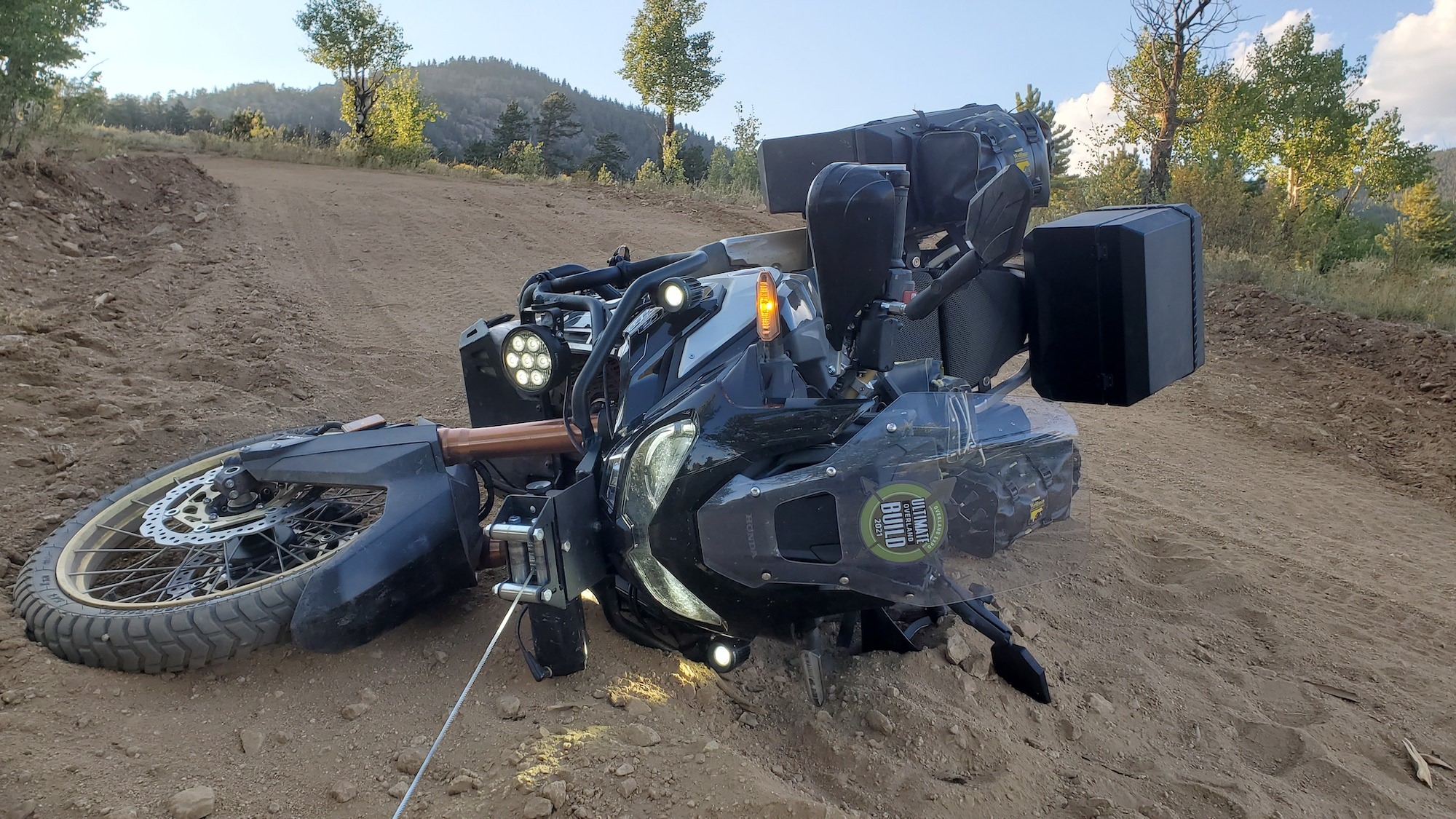 Starting the overland journey with segment four of the Colorado BDR was a fantastic decision, which was elaborated on in Trips and Trails. It was a challenging and scenic route, at times both cathartic and frustrating. The automatic DCT transmission on the Africa Twin made a cakewalk of crawling over the rocky, tough, and technical Hagerman Pass.
However, the Heidenau K 60 Scout tires understandably struggled a bit on Weston Pass and a sandy hill climb outside of Buena Vista. Because of the slippage, the Honda's conservative traction control cut power in order to protect the 1,000 pounds of motorcycle, rider, and gear up it was tasked with moving up the side of a mountain.
Unable to gain footing in the sand to leverage the toppled bike upright, the Superwinch mounted to the Outback Motortek crash bars was engaged to spin the bike around, so that the Honda was pointed downhill. After 45 minutes of digging trenches, trying to regain footing, and much labored breathing, the bike was eventually righted and rolled down the hill.
Instead of backtracking, I decided to adjust the traction control to the lowest setting and tackle the silty hill climb again, which nearly resulted in the same fate. Somehow, enough momentum was mustered to crest the hill. I continued a few miles further to a planned stop at Turtle Rock campground. I ended my day exhausted, pitching my tent under a headlamp in the dark,
Day 2 – 211 miles, Buena Vista to Gunnison: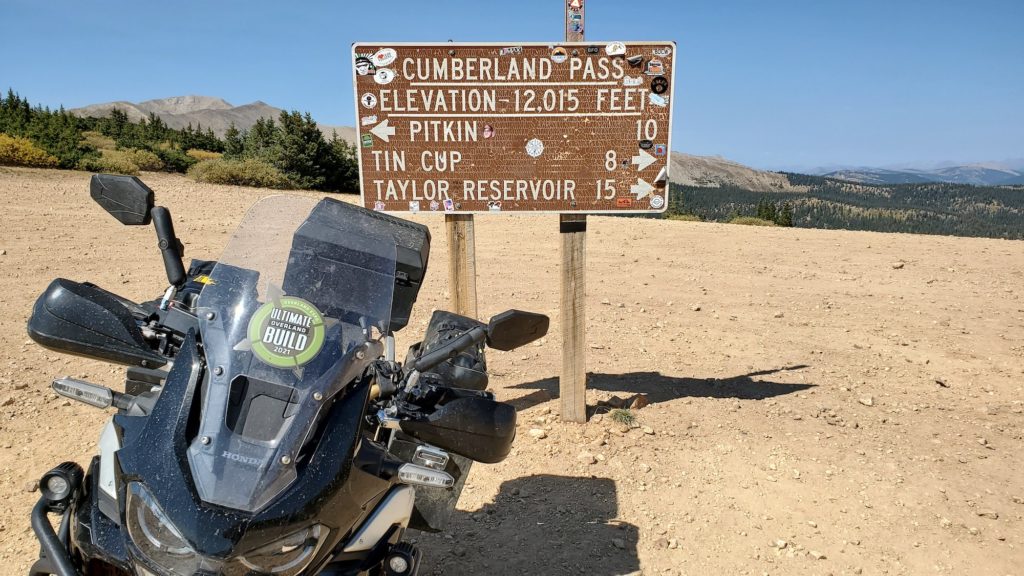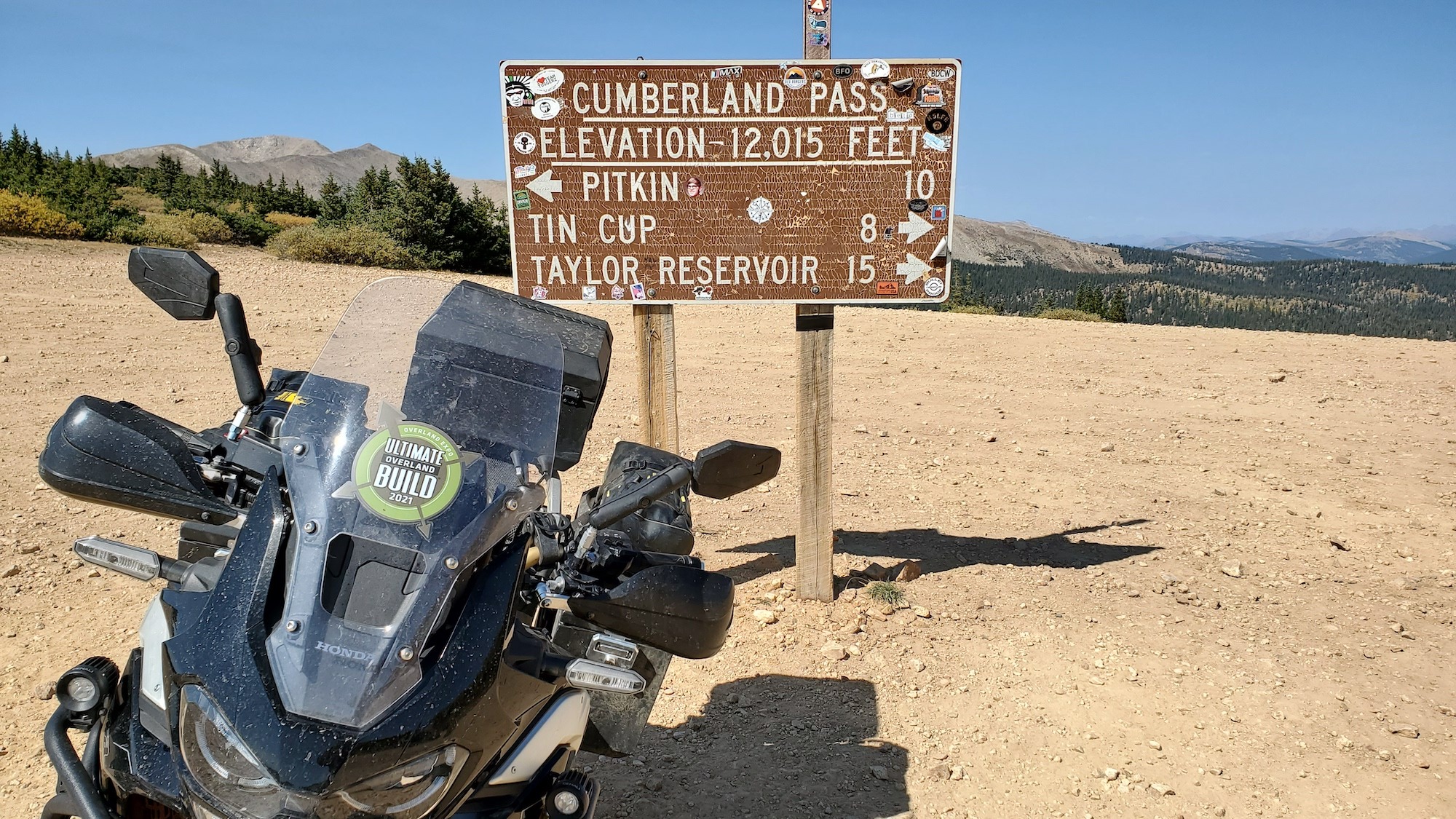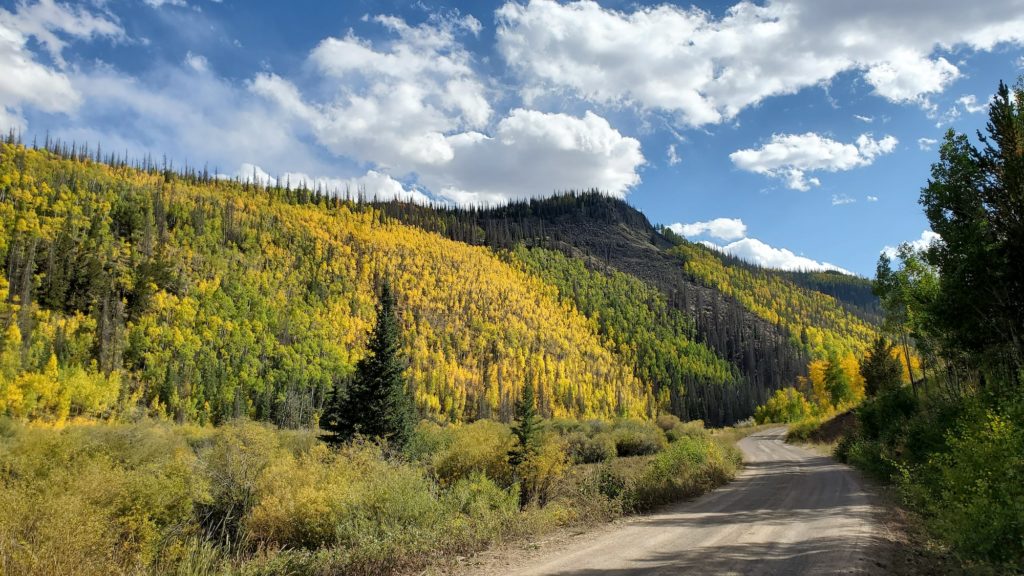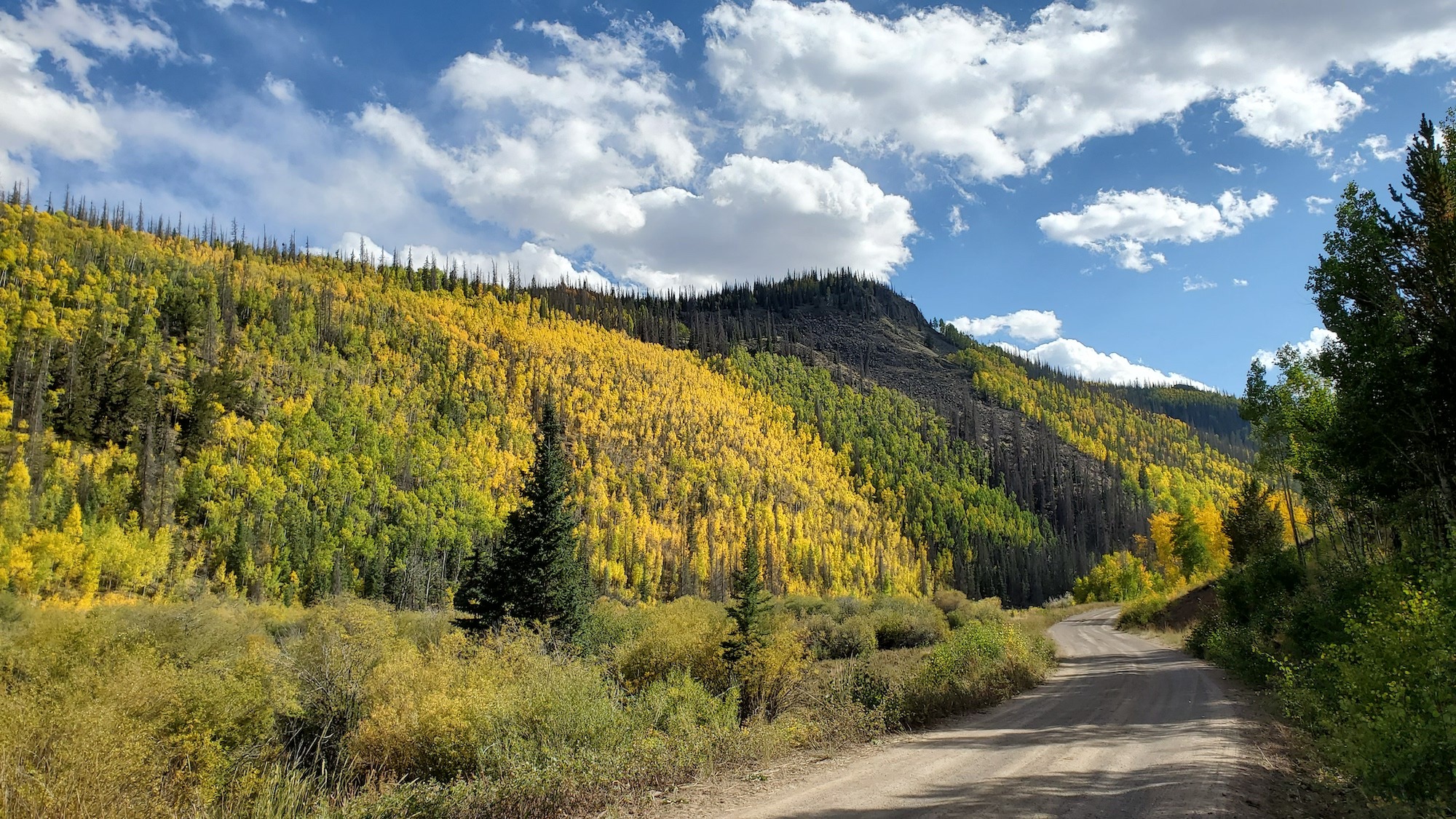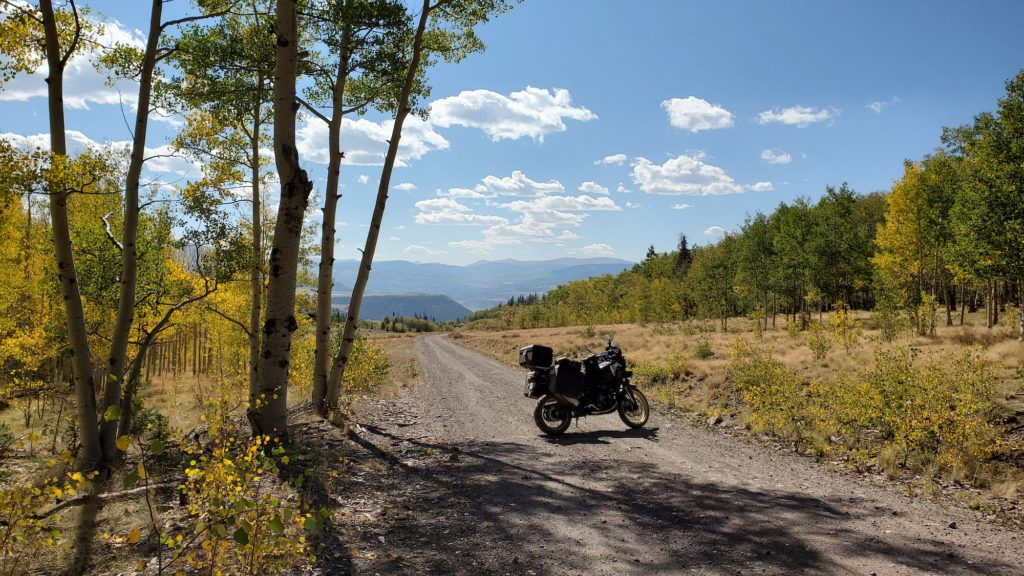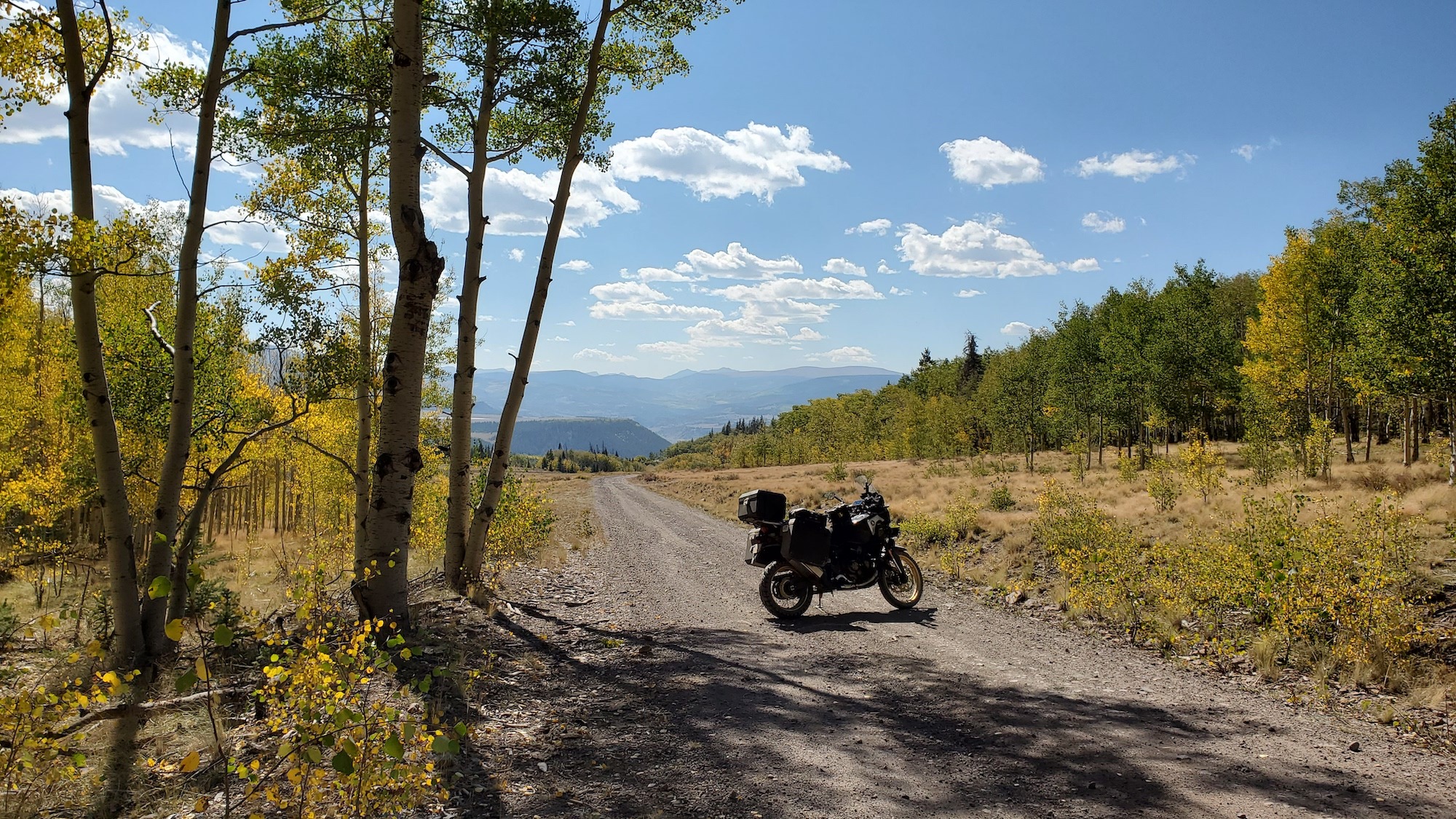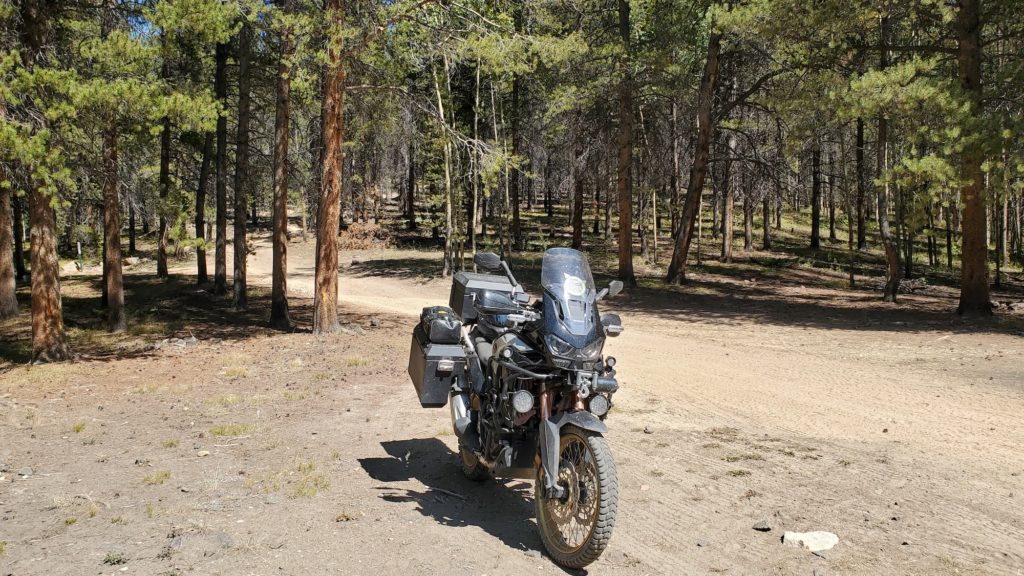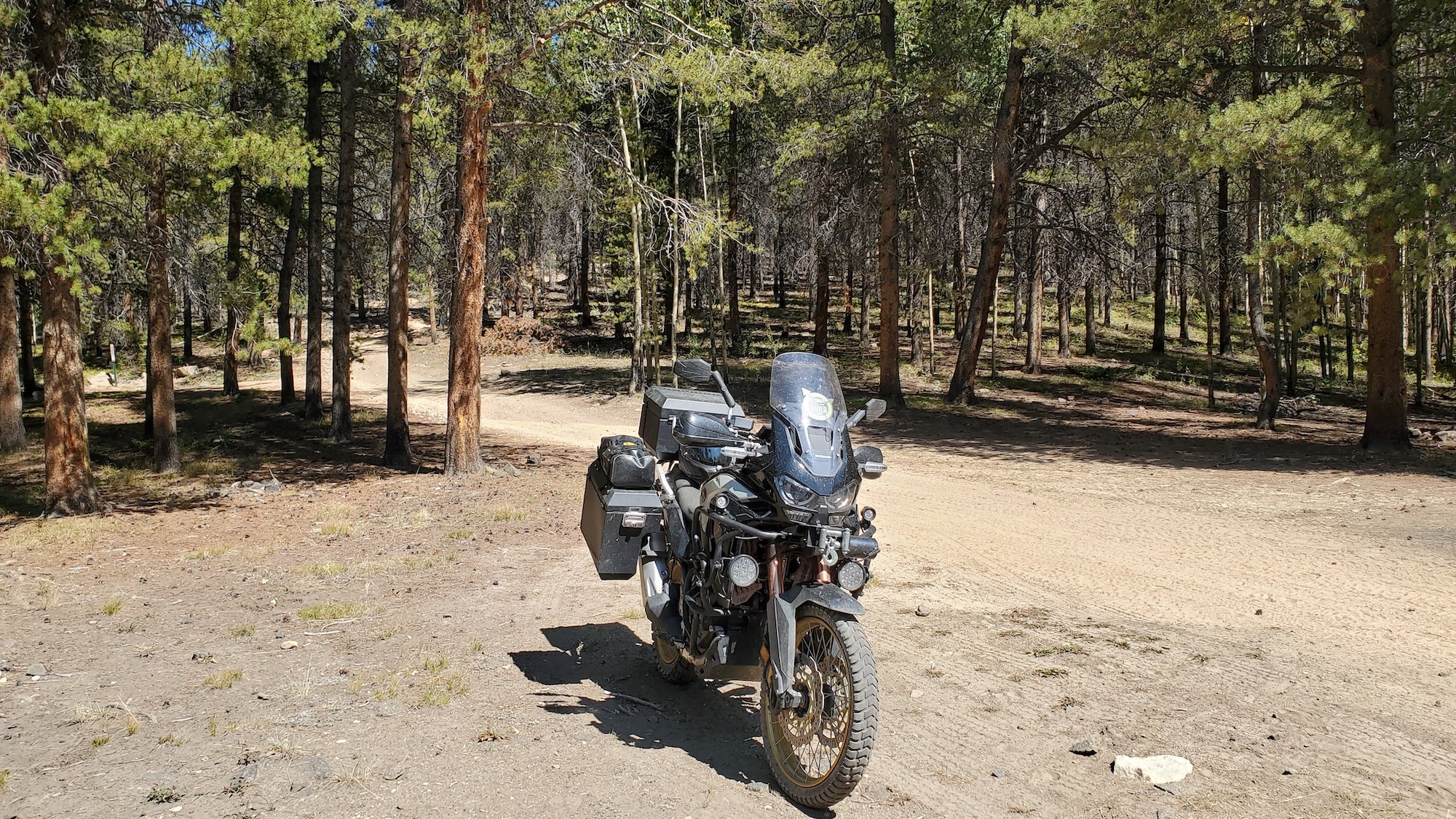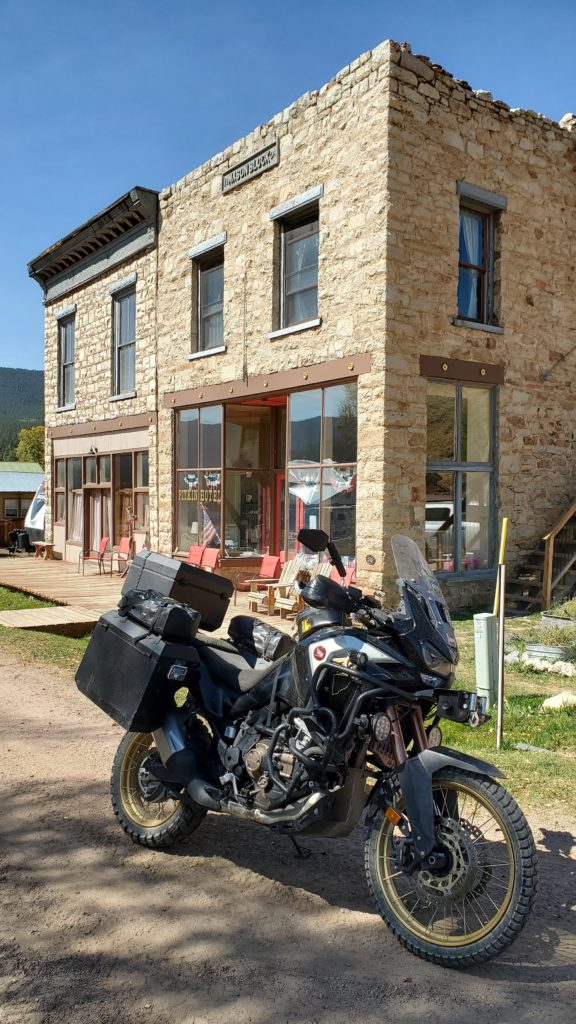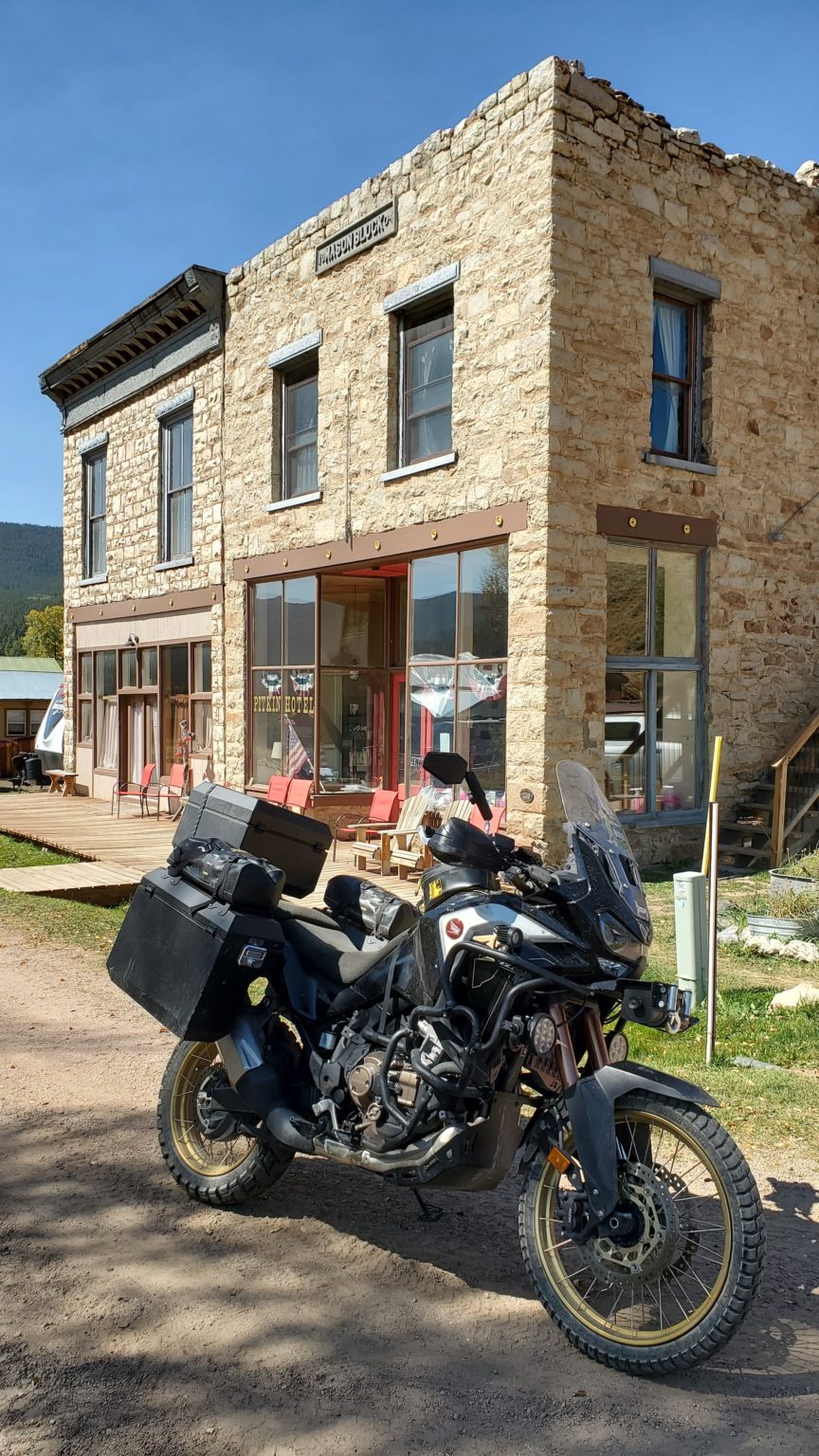 My second day was technically supposed to end after 145 miles, in Lake City. However, after easy rides over Cottonwood, Cumberland and Los Pinos passes, through the historic mountain towns of Taylor Park, Tincup and Pitkin, I exited the wilderness at 4:30 p.m., with plenty of energy, fuel and daylight remaining. Eyeballing the limited accommodations in sleepy Lake City, a quick glance at the map inspired me to push on. While Gunnison didn't look far away, it turned out to be another hour and a half on pavement.
The range on the Africa Twin consistently averaged about 300 miles. There was still juice in the tank after 211 miles. After stopping to refuel and checking into a hostel, I made haste to the local brewery for a greasy burger and liquid painkiller.
Reflecting on two days of using the zūmo XT alongside my backup RAM-mounted smartphone running onX Offroad mapping, it was clear that the Garmin was indeed capable of navigating through remote country without fail. My smartphone was pocketed and relegated to camera duty for the rest of the trip.
Without a motorcycle navigation system on your bike, comparable navigation results can be achieved with the onX Off-Road app. In fact, it was much easier to import the data to the onX app than the Garmin. However, the zūmo XT won the primary navigation position based on its screen size, gloved touch controls and overall durability, which my smartphone lacked.
Day 3 – 237 miles, Gunnison to Montrose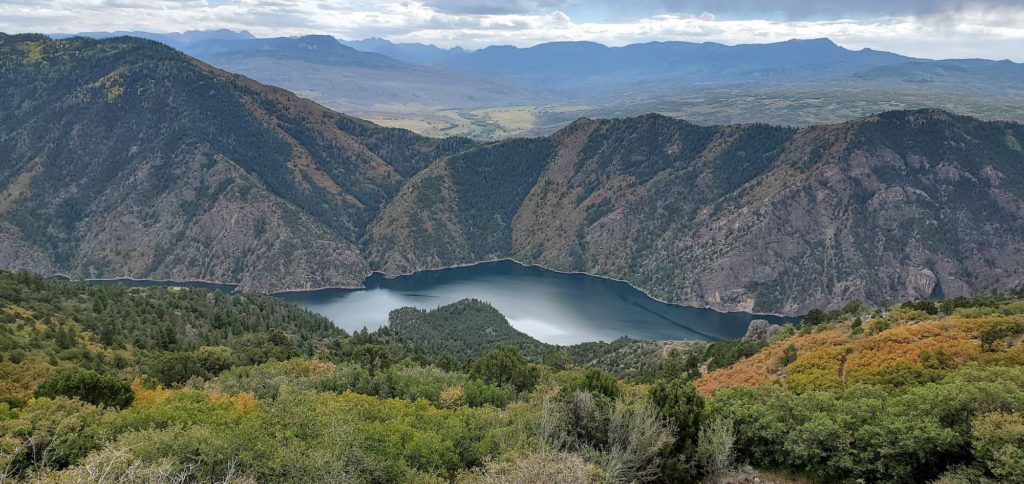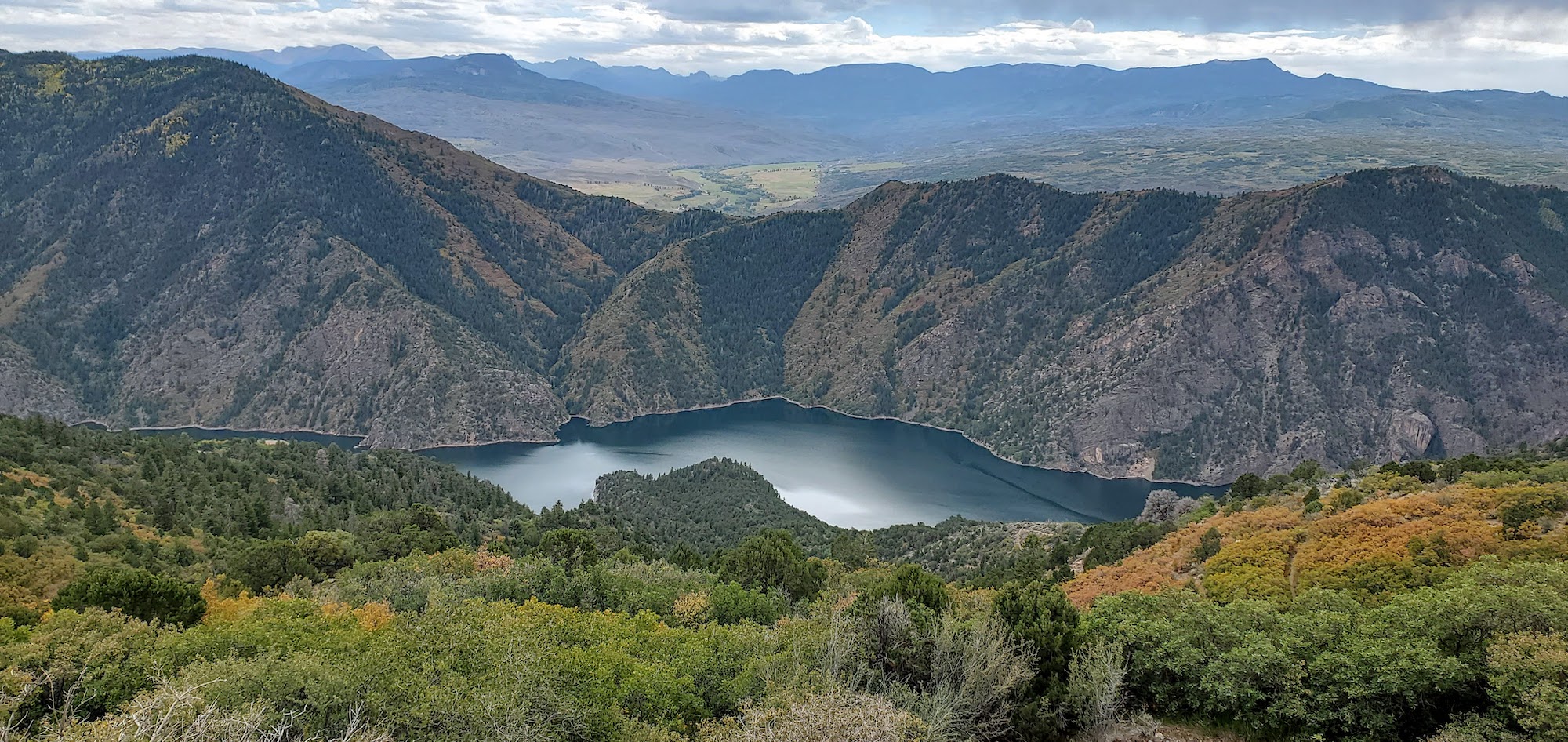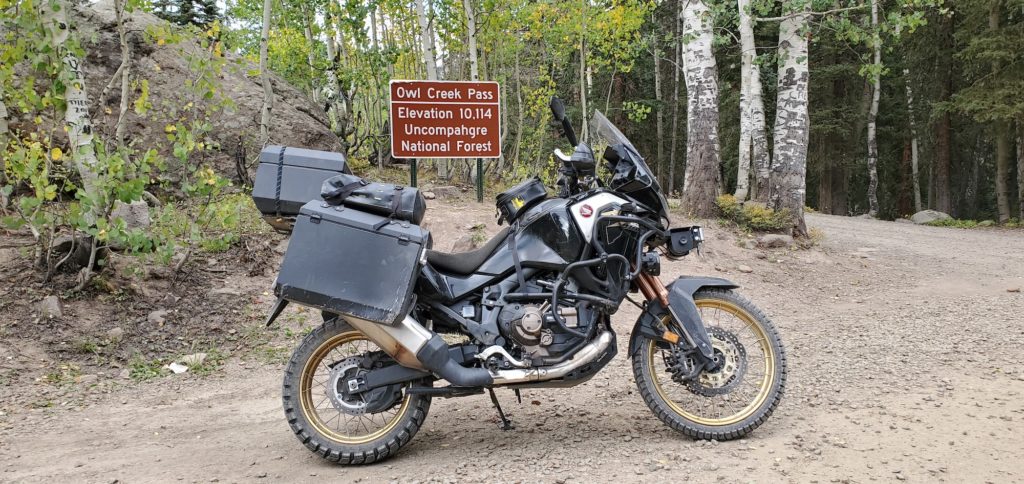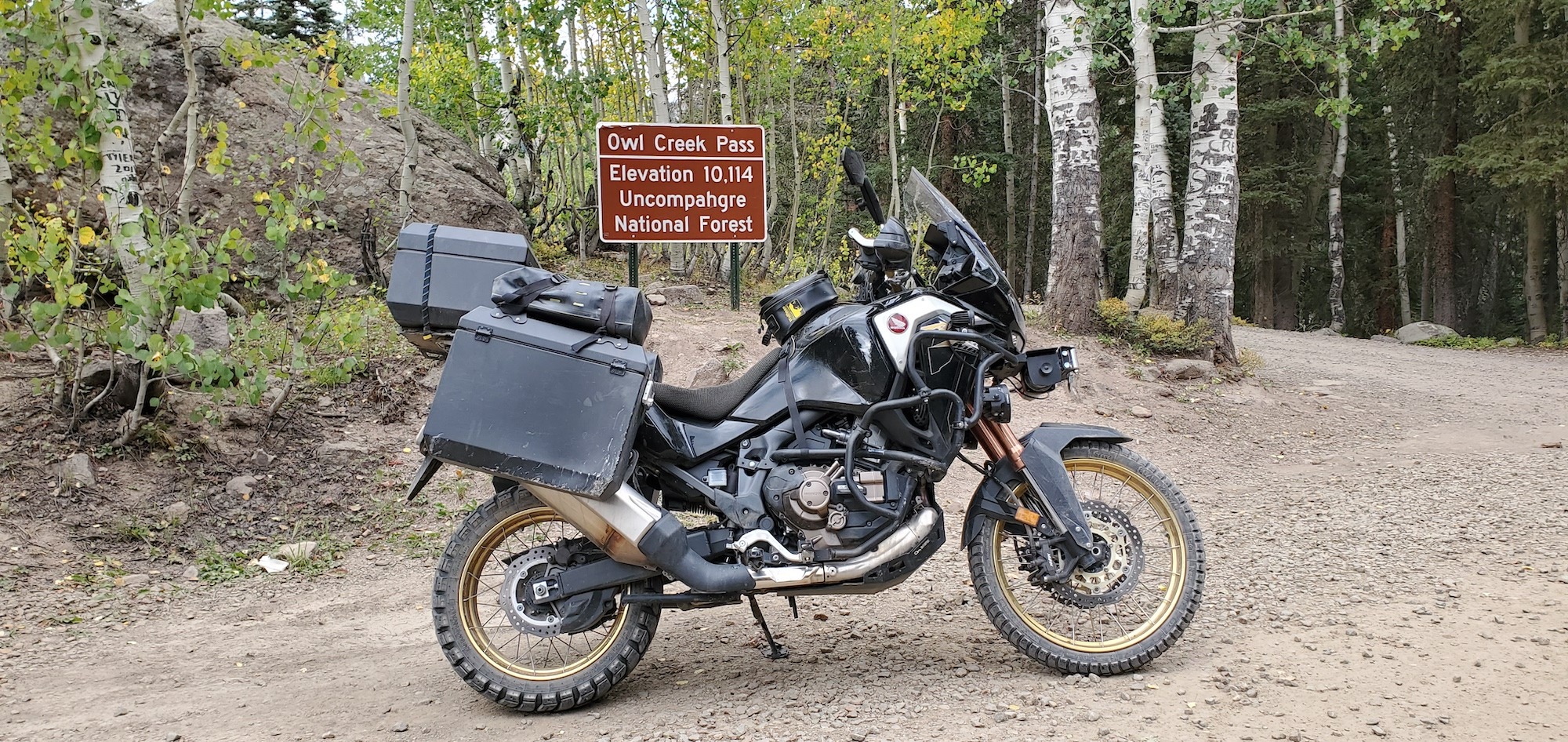 The BDR route for the third day would have returned me to Lake City before making several more mountain passes to Telluride. I altered my plans to visit my personal bucket list town of Crested Butte instead, only 30 miles away. It turned out to be a wise decision, as there were two fun and easy unpaved roads that made up for the lost mountain passes.
The mostly unpaved Kebler pass (Route 12) west from Crested Butte is not to be missed, especially during fall colors. The road passes through one of the largest old-growth aspen forests in the country. Following that was paved Route 92, which afforded spectacular views as it weaved around the Gunnison River Gorge before reconnecting with Highway 50. An alternate BDR route passes nearby on Highway 50, so I reconnected with the BDR for the rest of the afternoon, over Owl Creek Pass into Ridgway, just north of Ouray and Telluride.
I had reserved an AirBnB in Ridgway eight hours earlier, but upon exiting the mountains at 5:30 p.m., an hour before dusk, the host had not accepted my reservation. Lacking time to return to BLM land to pitch my tent, I wandered into the only hotel in town. Unbeknownst to me, Telluride was hosting its annual Blues and Brews festival that weekend. I was informed that every room was sold out, in every nearby mountain town. After a few minutes on the phone, I discovered that the local state park campgrounds were also full.
Panicked, a quick internet search located three rooms left in Montrose, a 45-mile jaunt up the freeway. The Denali Electronics auxiliary light kit lit up the road, making it much more comfortable to ride under a blackened sky. Checking in after dark turned out to be divine intervention, as it rained all night. The next morning it was a relief to find that Jesse Luggage, Wolfman dry bags, zūmo XT, and KonTour Seat were all watertight. None of my gear was wet.
Day 4 – 185 miles, Montrose to Cortez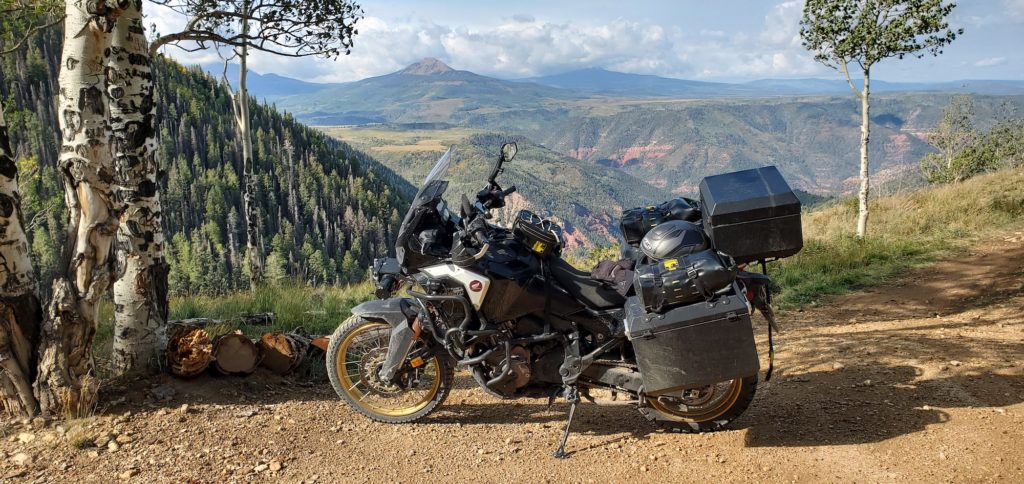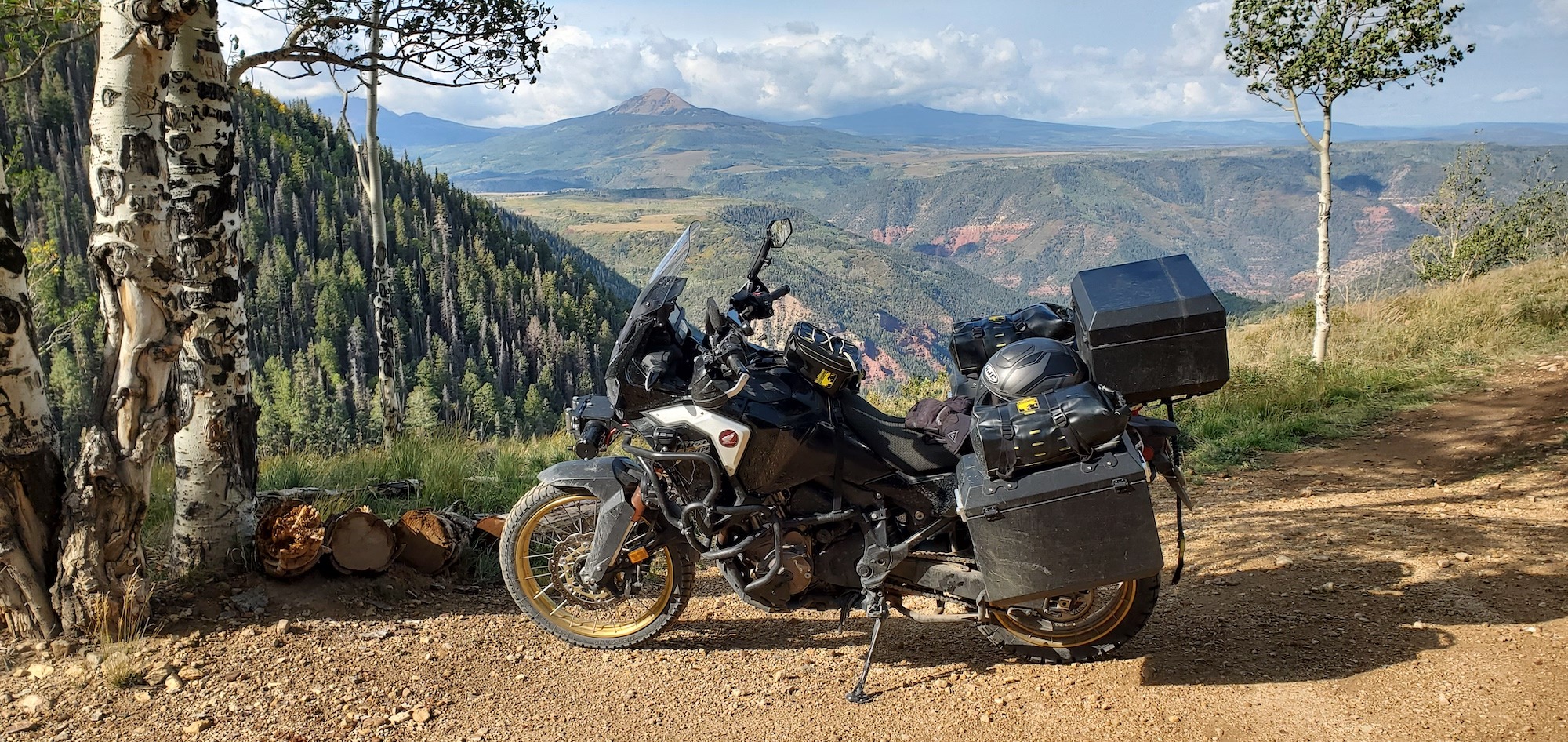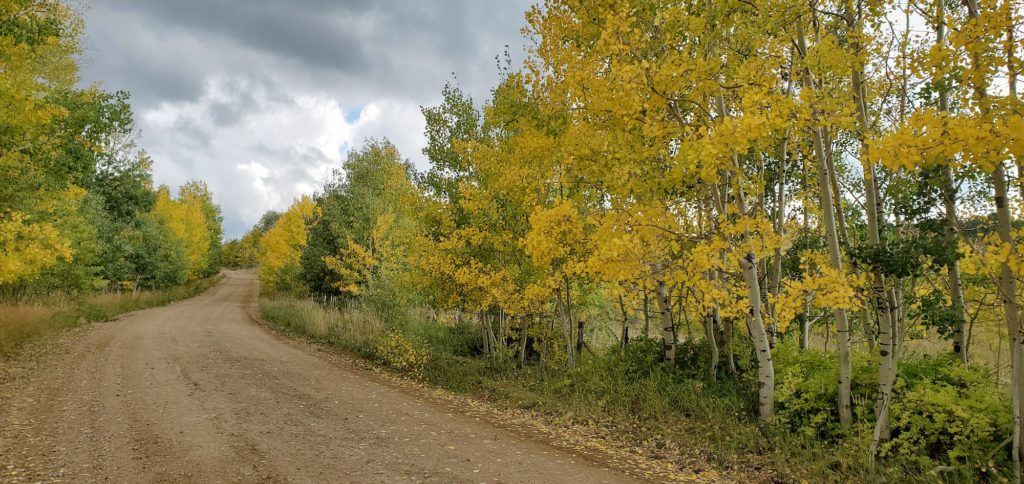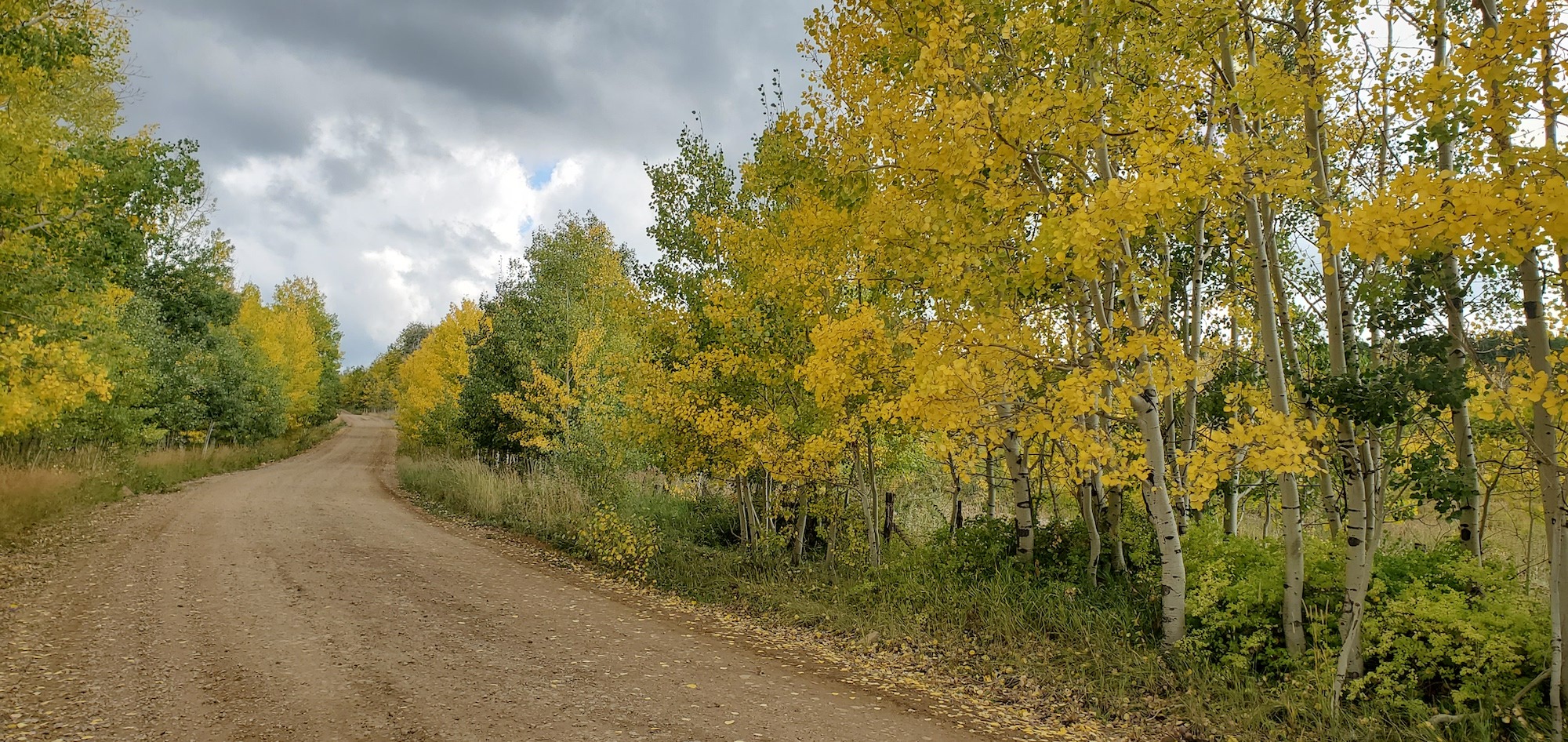 Passing back through Ridgway, my route proceeded west on highway 62, then followed unpaved Last Dollar Road over the mountain and into Telluride. It was fun seeing so many Blues Festival attendees with campervans and tents at elevation in the national forest, a few miles outside of town. I took a quick cruise through downtown Telluride to see the chaos of the festival, then returned to the BDR, en route to Cortez.
An overall easy day of riding was made more difficult by mud washes created by the previous night's showers. The AltRider DualControl brake footpeg and Side Stand Enlarger both proved useful on a day full of soft soil. After visiting some Pueblo ruins near Canyon of the Ancients, I reached out to a Bunk-A-Biker host located nearby. The room was spartan, but comfortable, and my hosts served homemade chicken soup as we watched an amazing sunset and I regaled them with stories of my adventures. I ended the evening with the deepest sleep of the entire trip.
Day 5 – 211 miles, Cortez to Monument Valley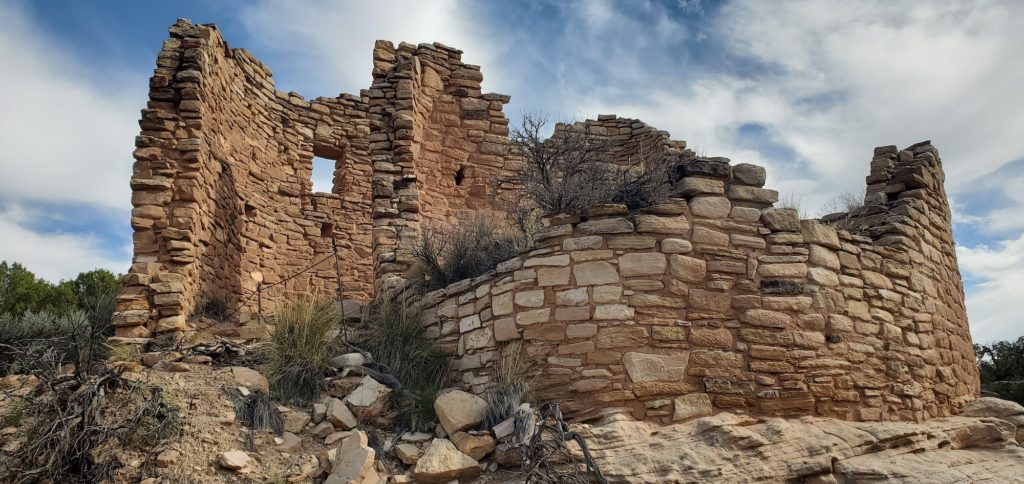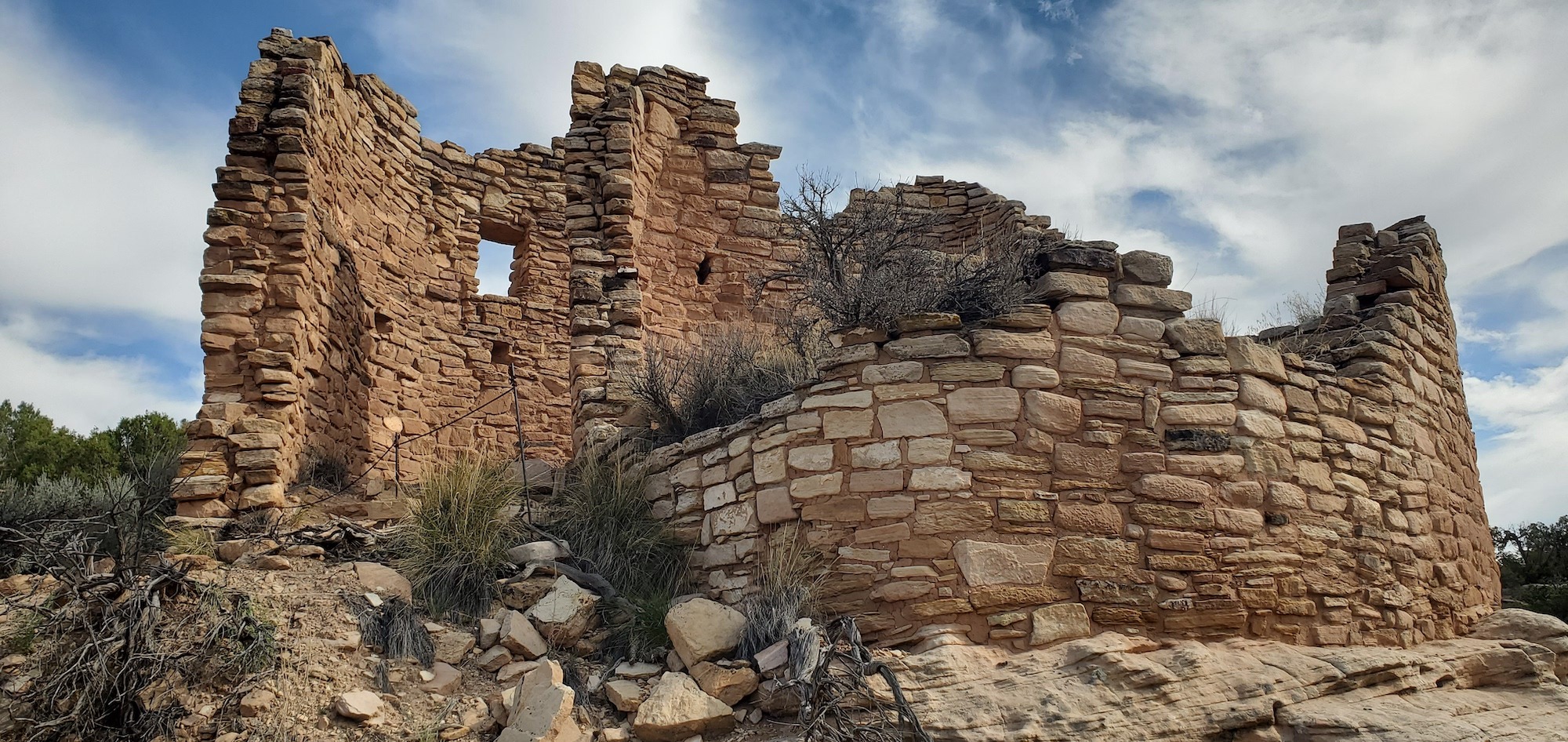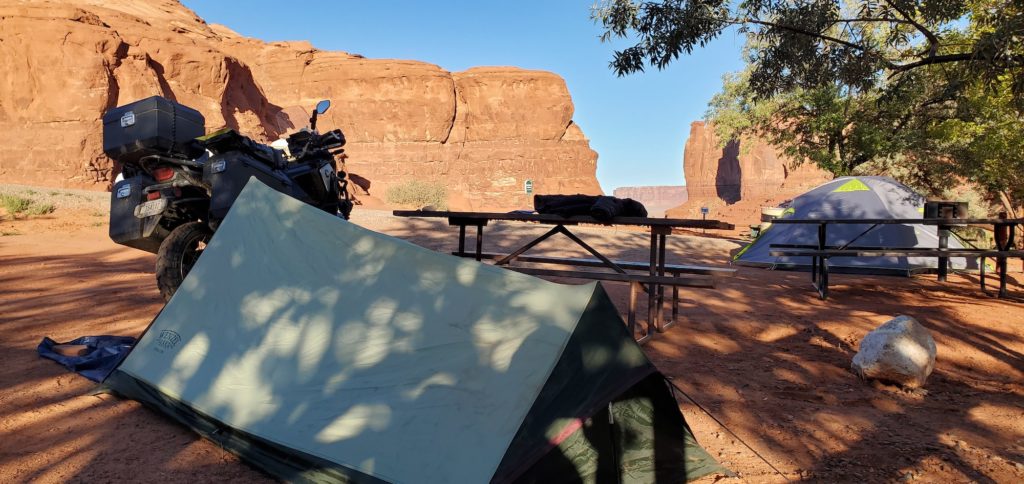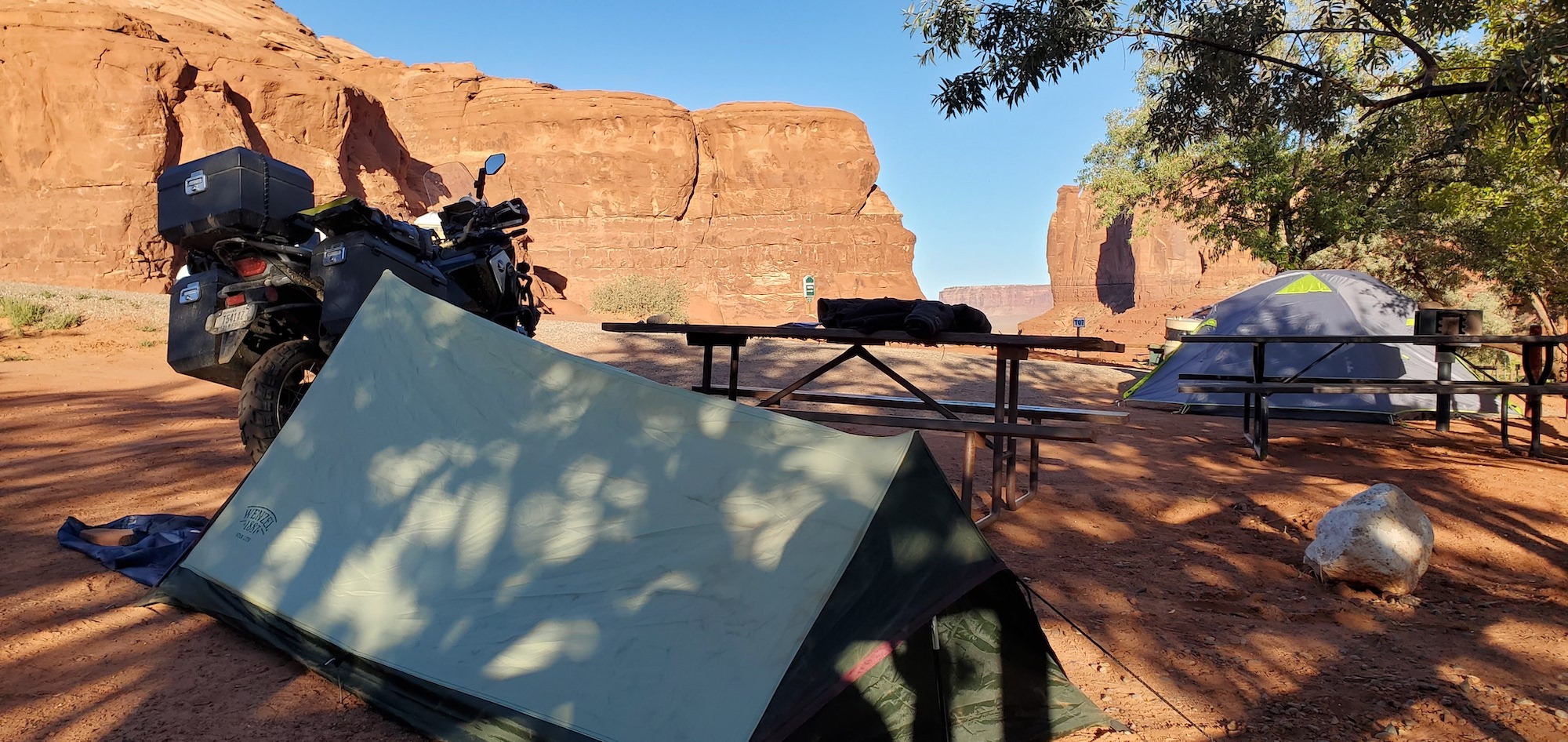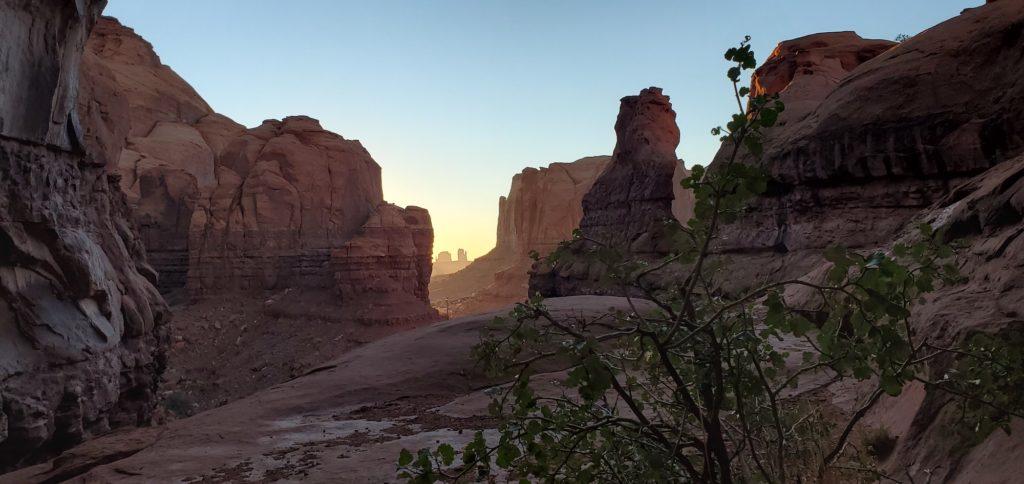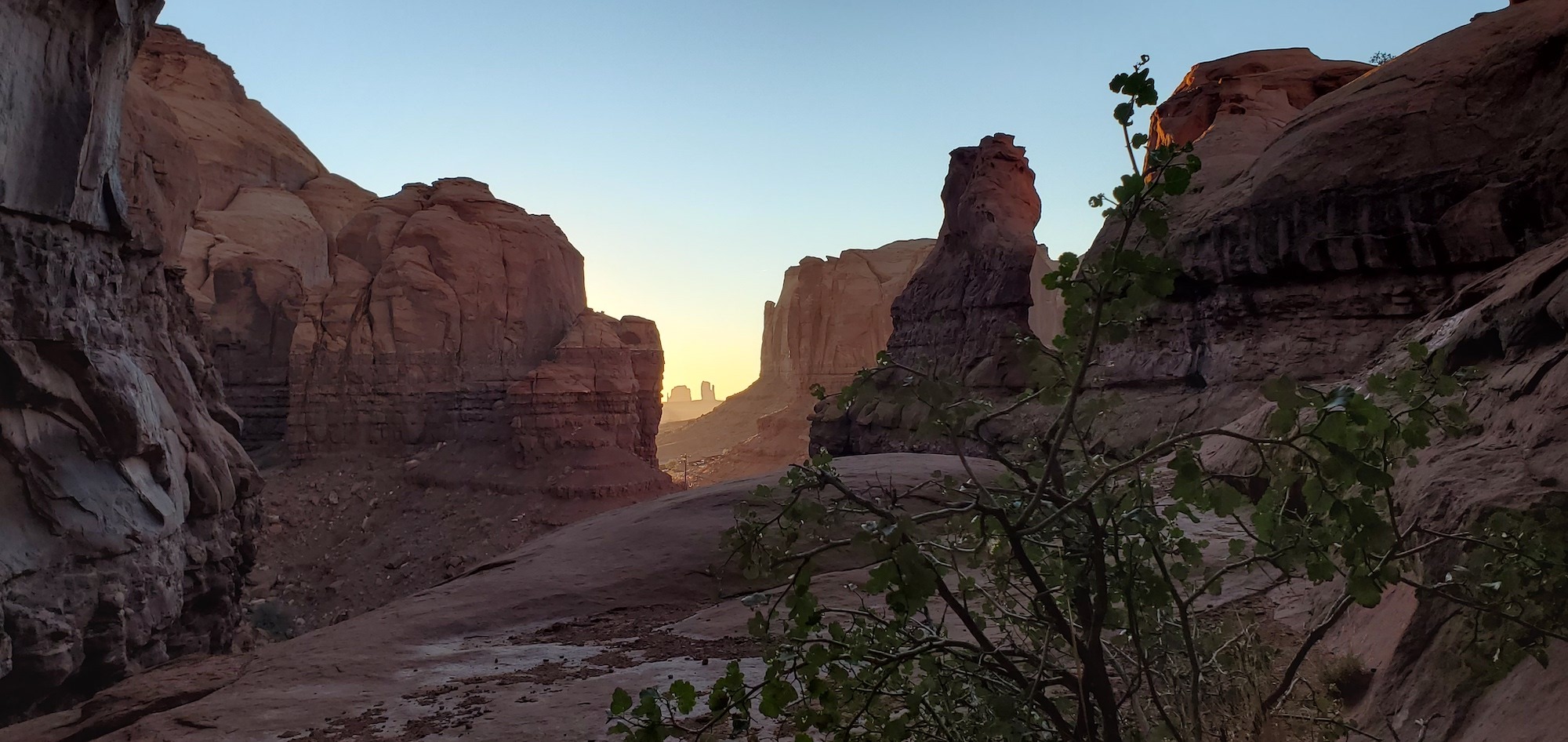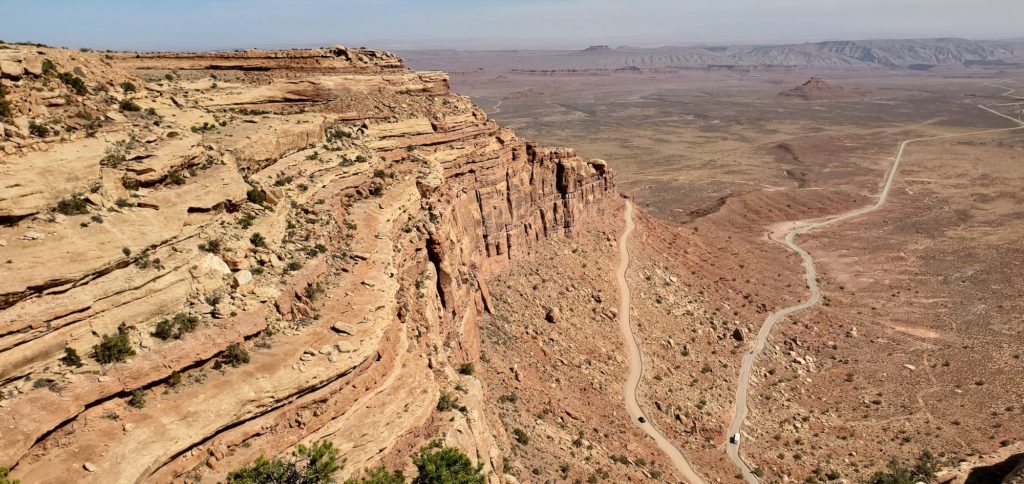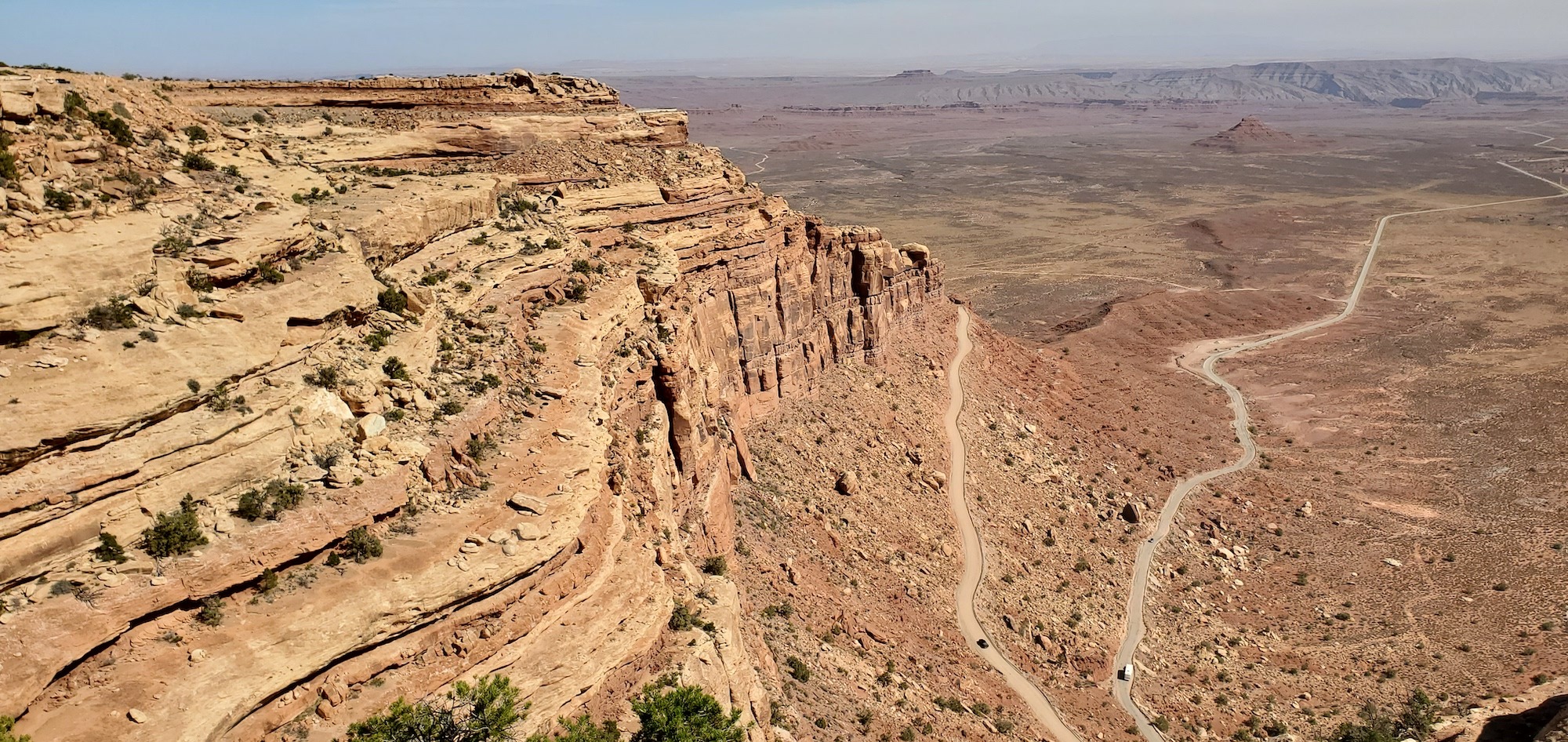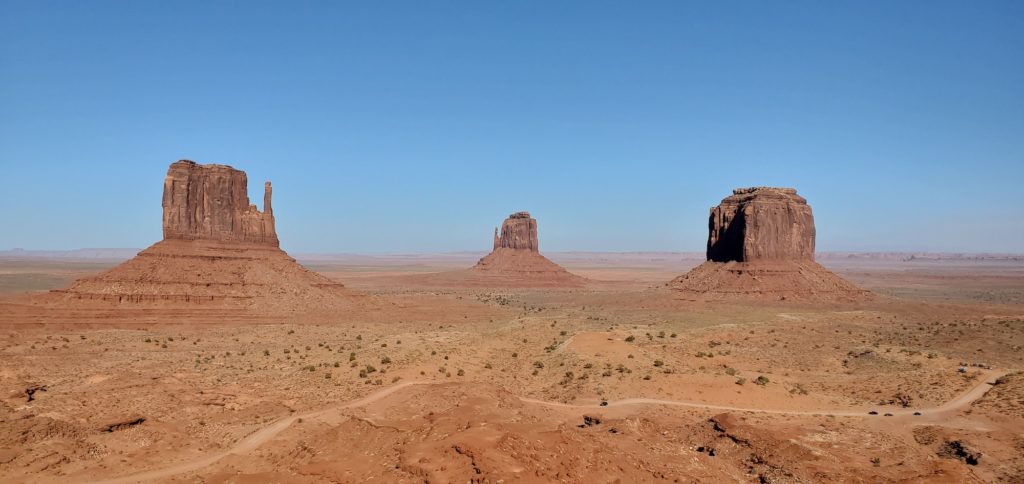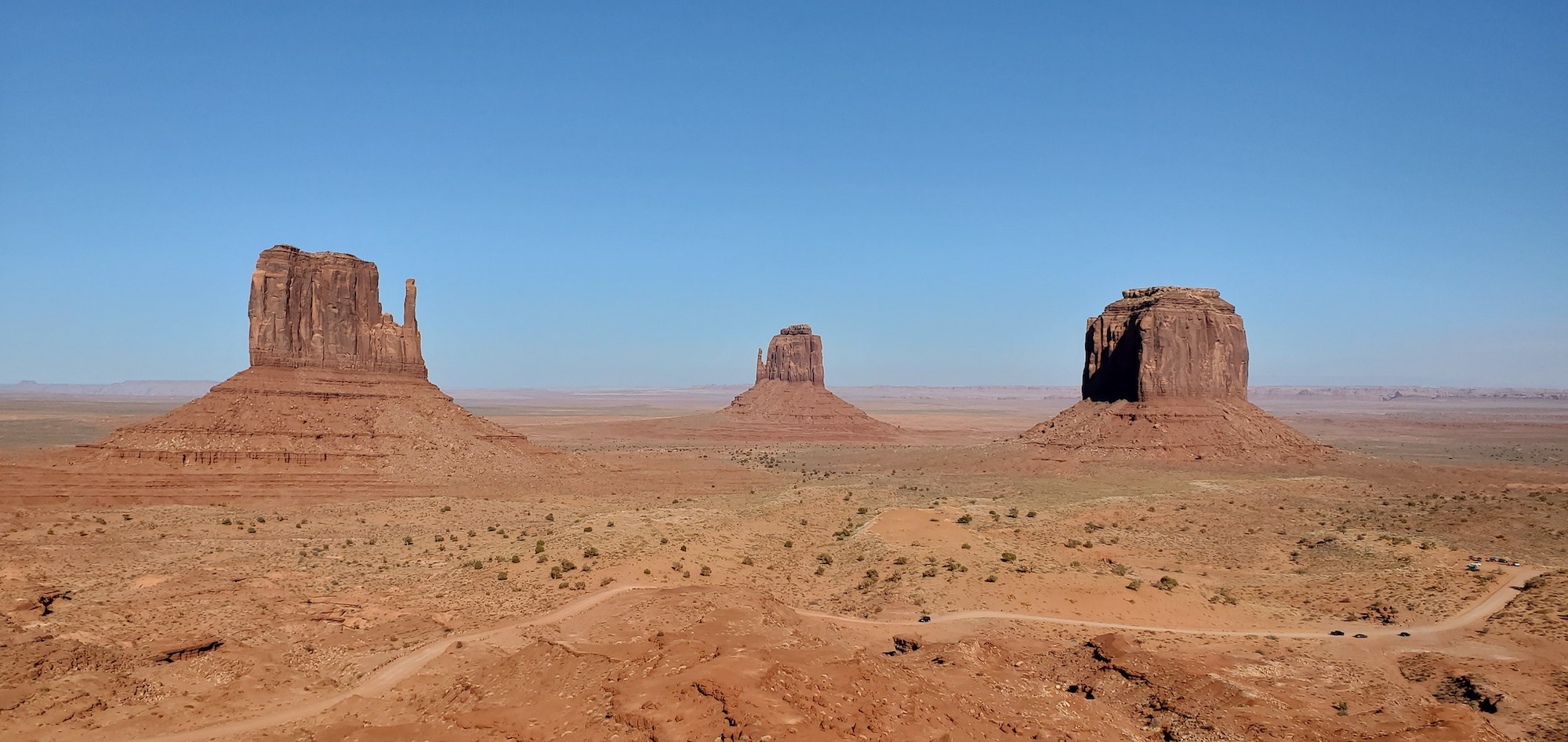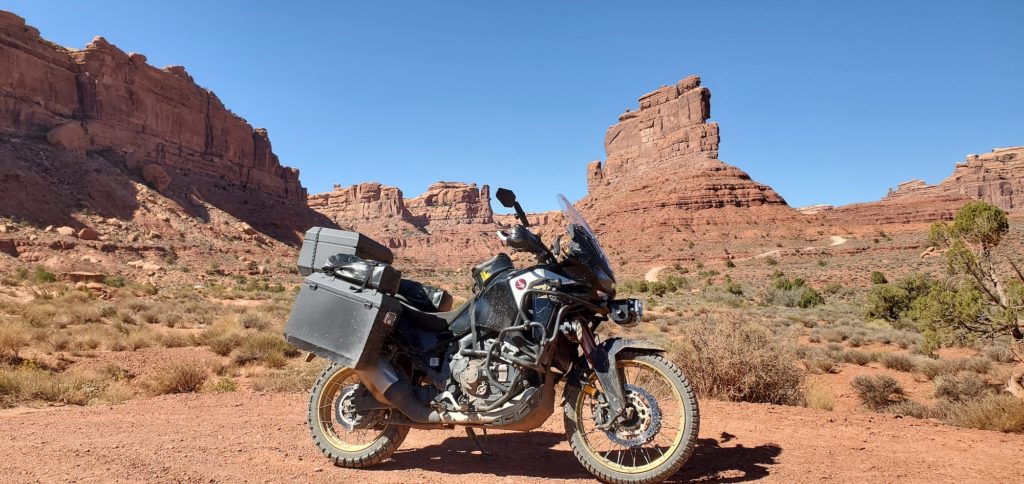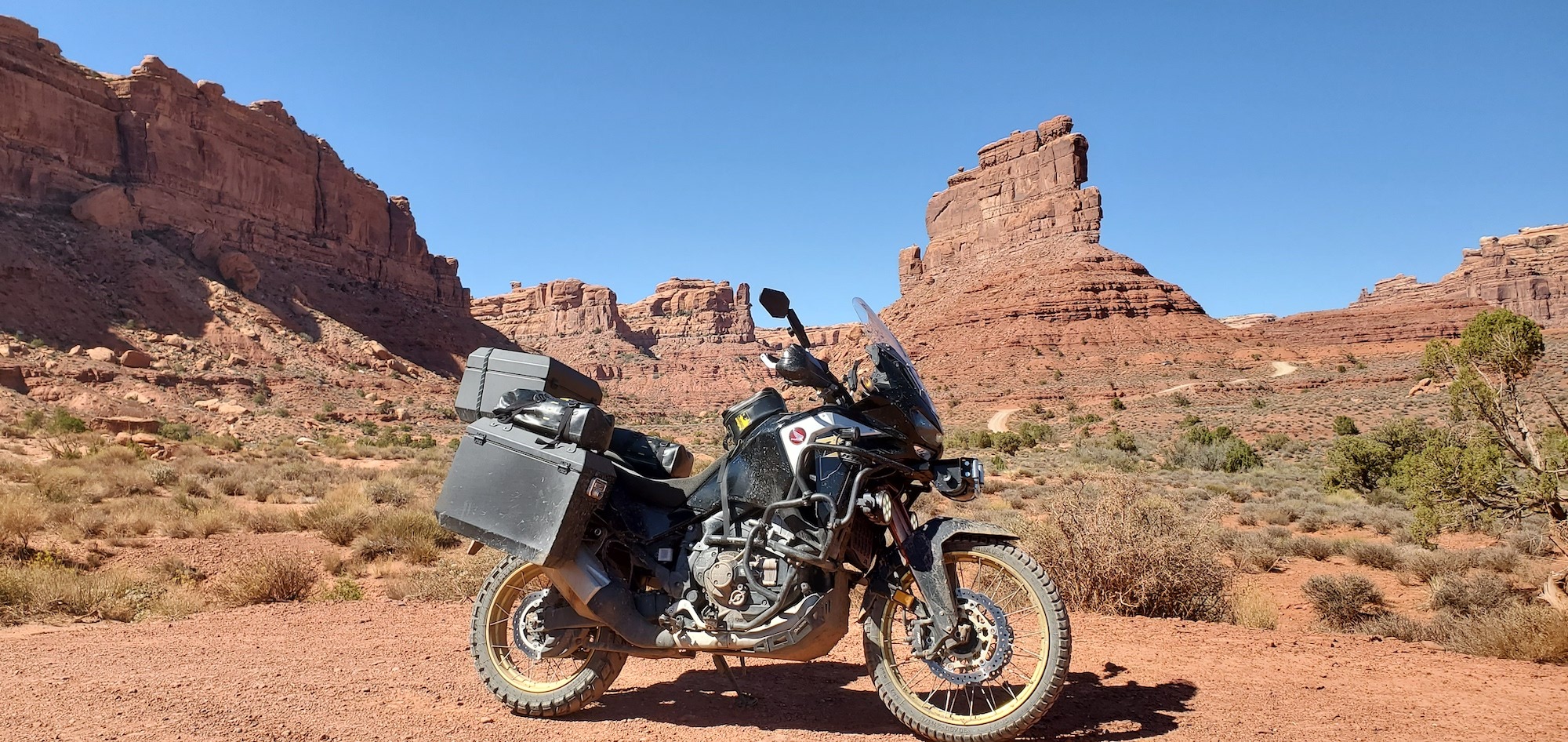 This was my personal tourism day, with graveled treks and a few hikes in and around Canyon of the Ancients, Hovenweep National Monument, Four Corners Monument, Valley of the Gods, Moki Dugway, and Monument Valley. While motorcycles can be ridden on most of these unpaved roads, I was disappointed to learn that the Navajo Nation wasn't allowing motorcycles to ride the 17 mile gravel loop through Monument Valley.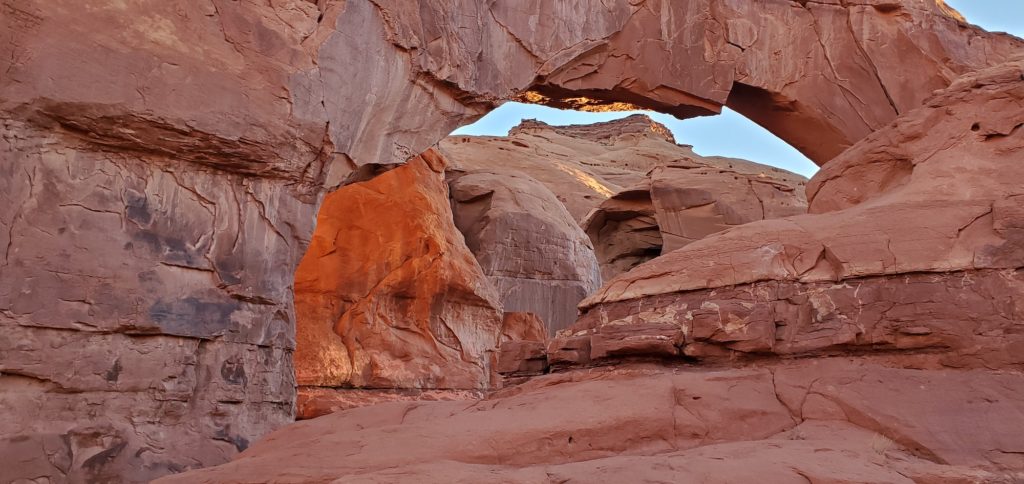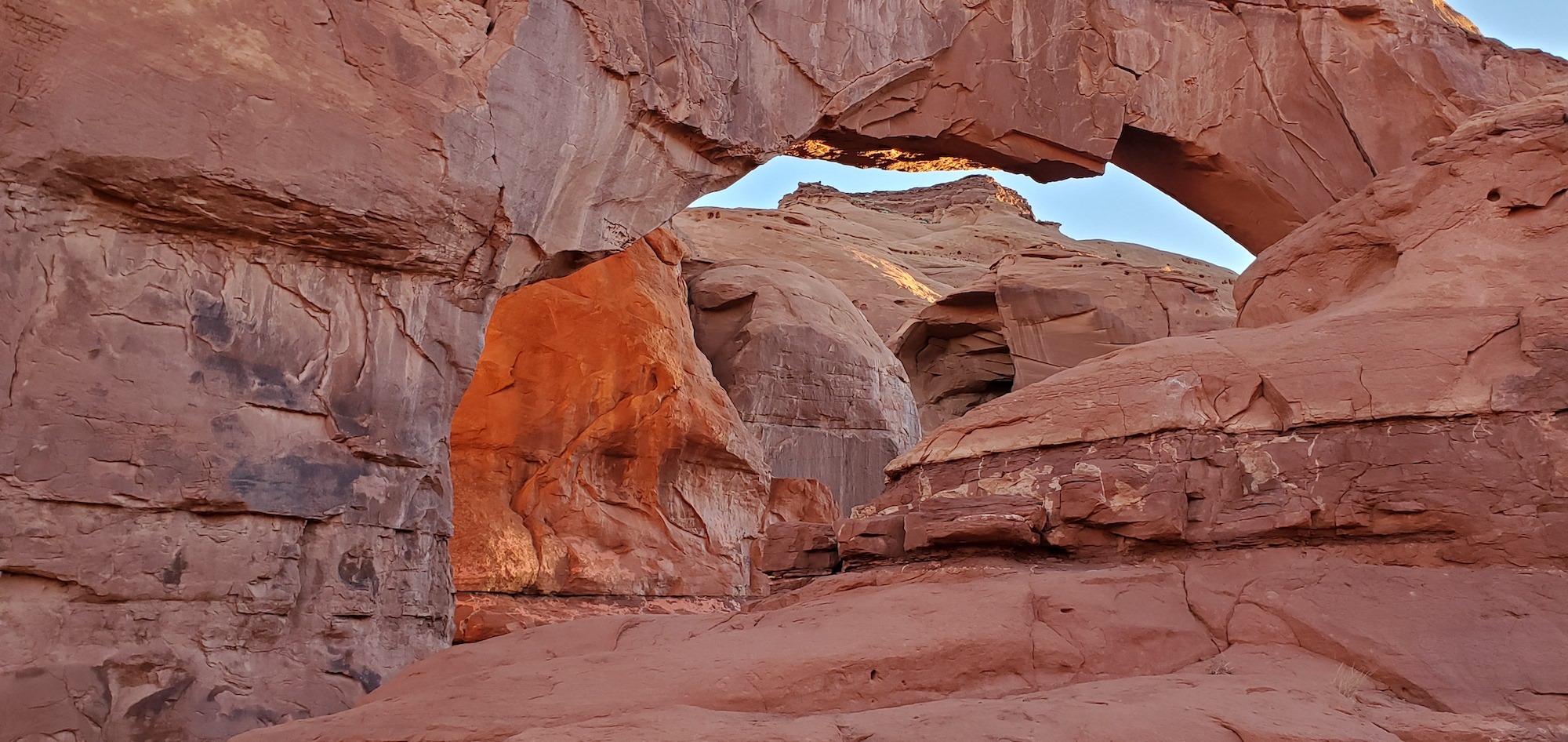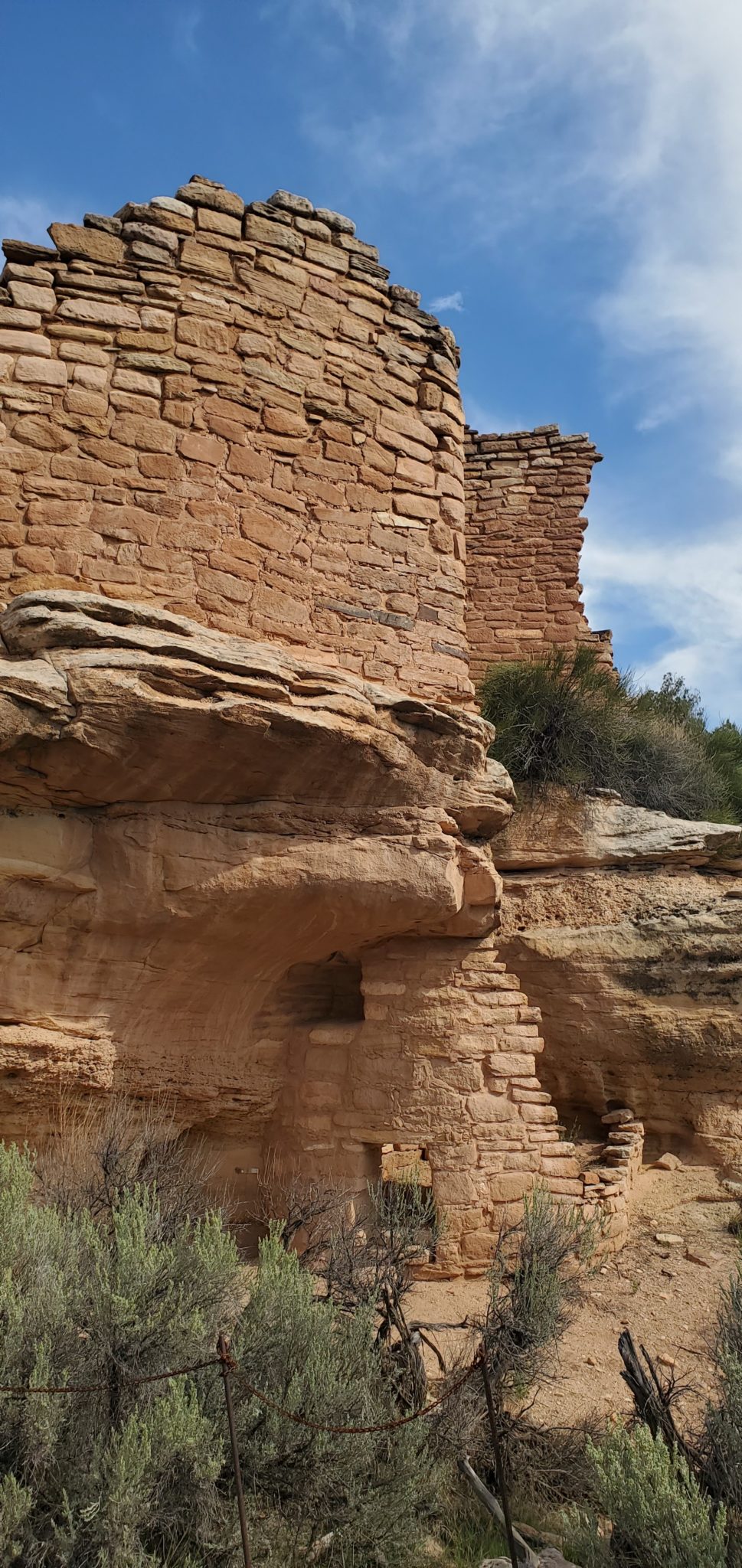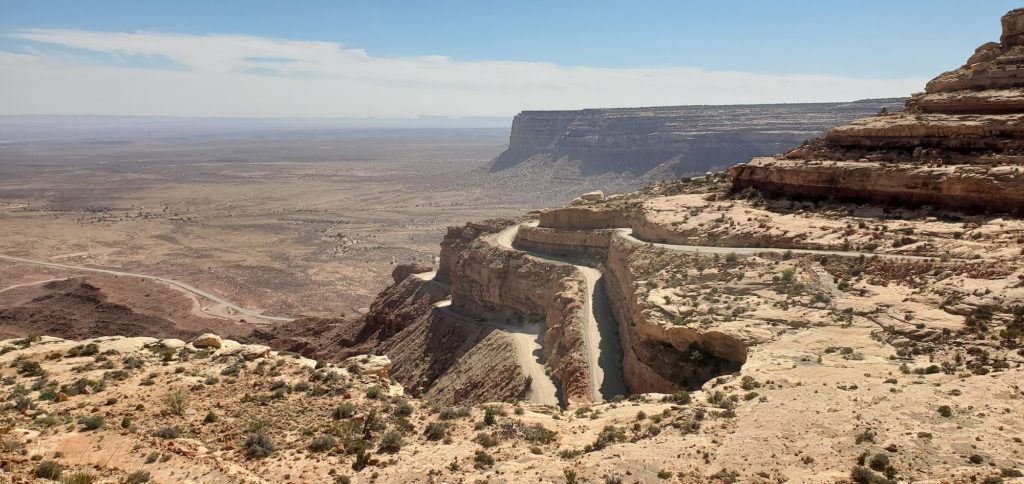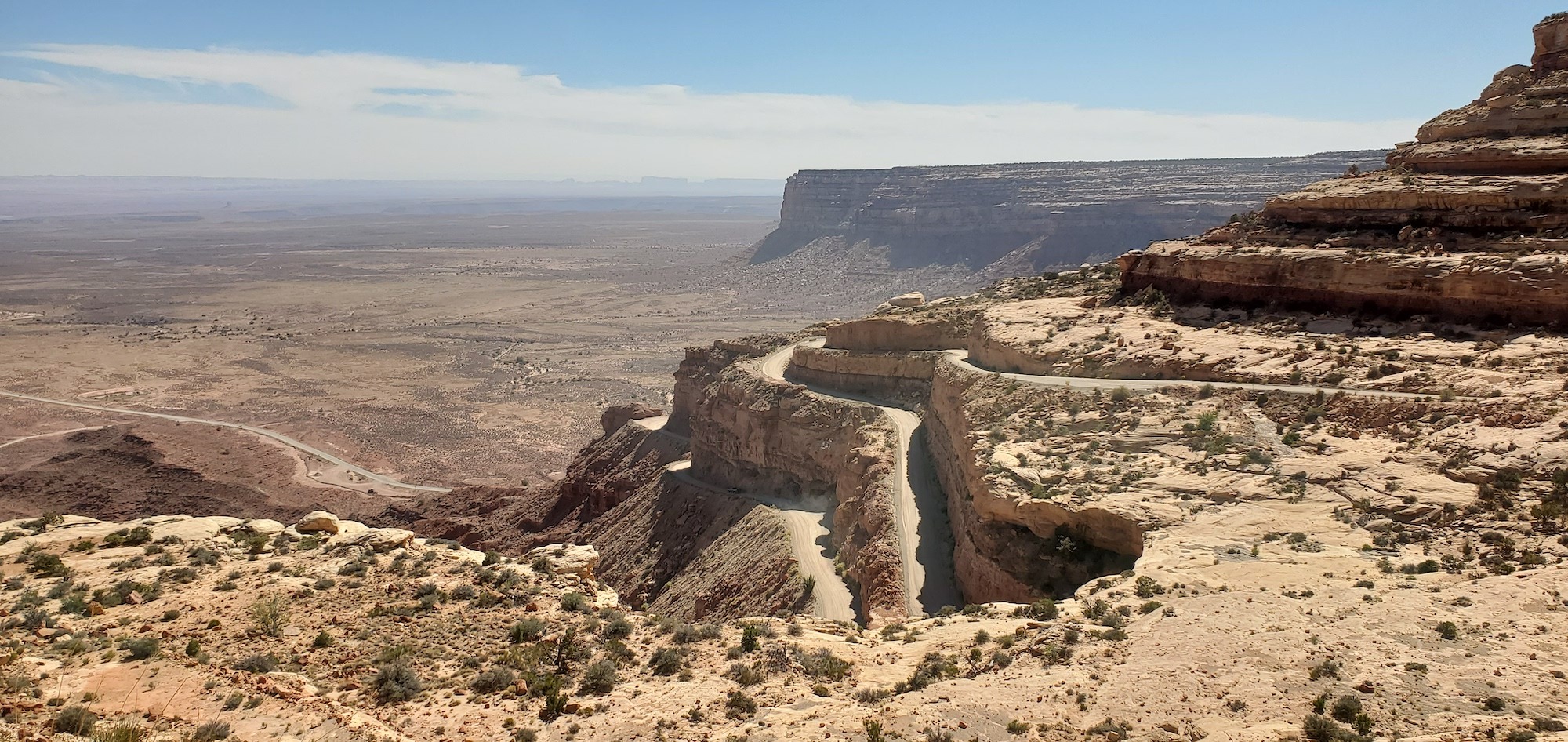 Navajo lands also offer limited places to legally pitch a tent, so I sheltered at Goulding's campground nearby, which offered a hot shower alongside spectacular sunrise and sunset views of the red rock monuments. Alternate suggestions include dispersed camping in the National Forest land in Valley of the Gods or at the top of the Moki Dugway, both of which offer amazing views, if you plan ahead. And it's pretty obvious that I don't.
Day 6 – 347 miles, Monument Valley to Flagstaff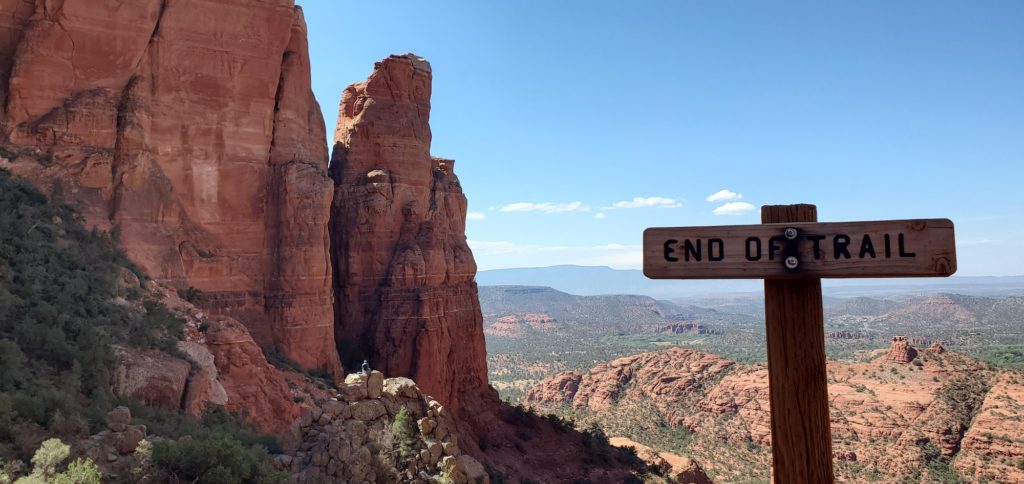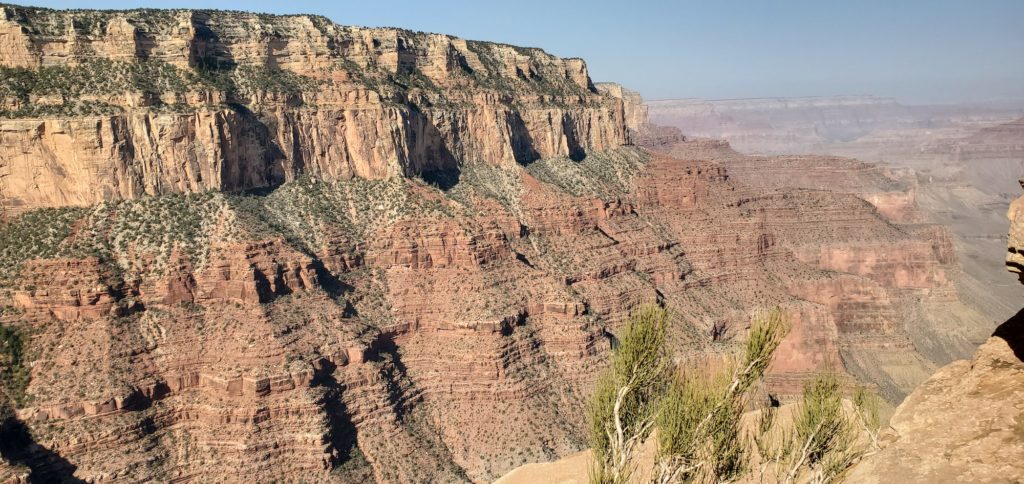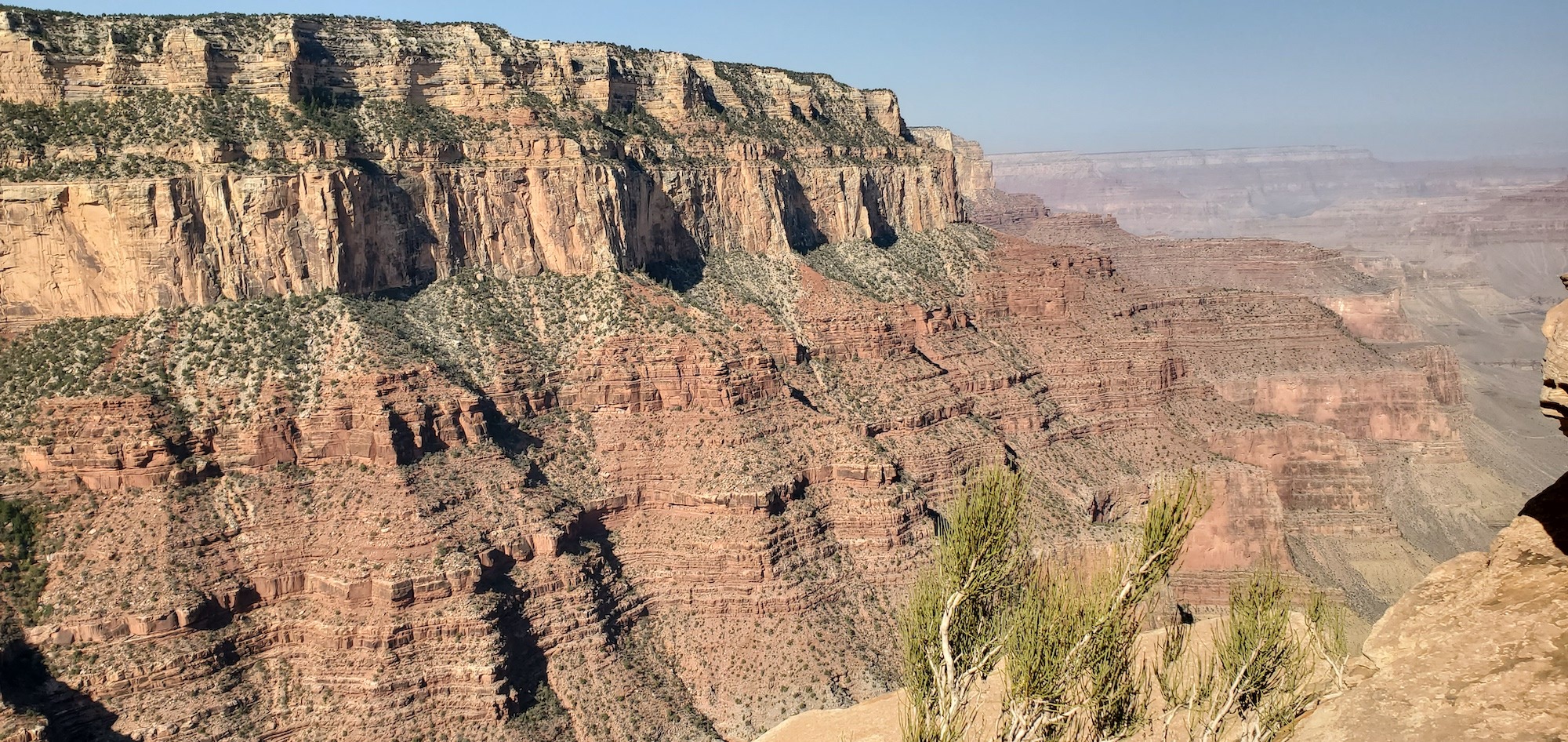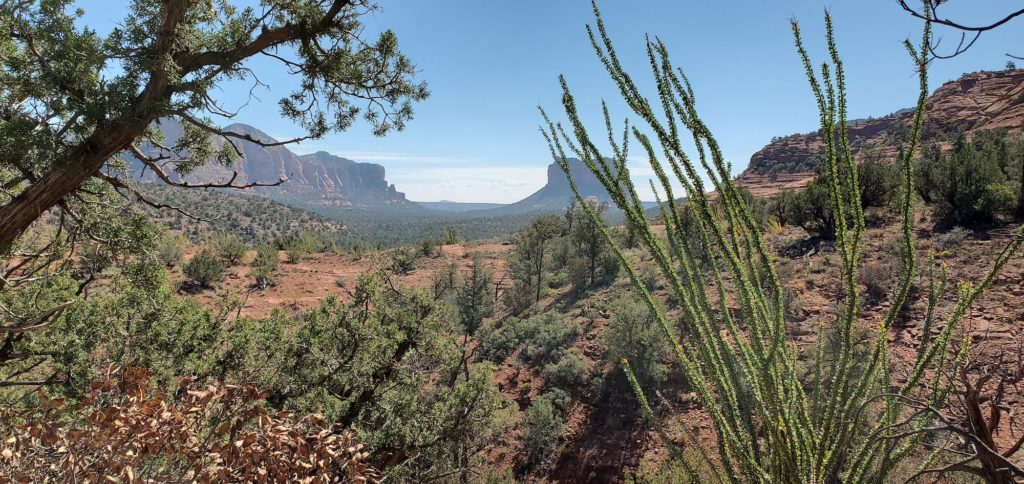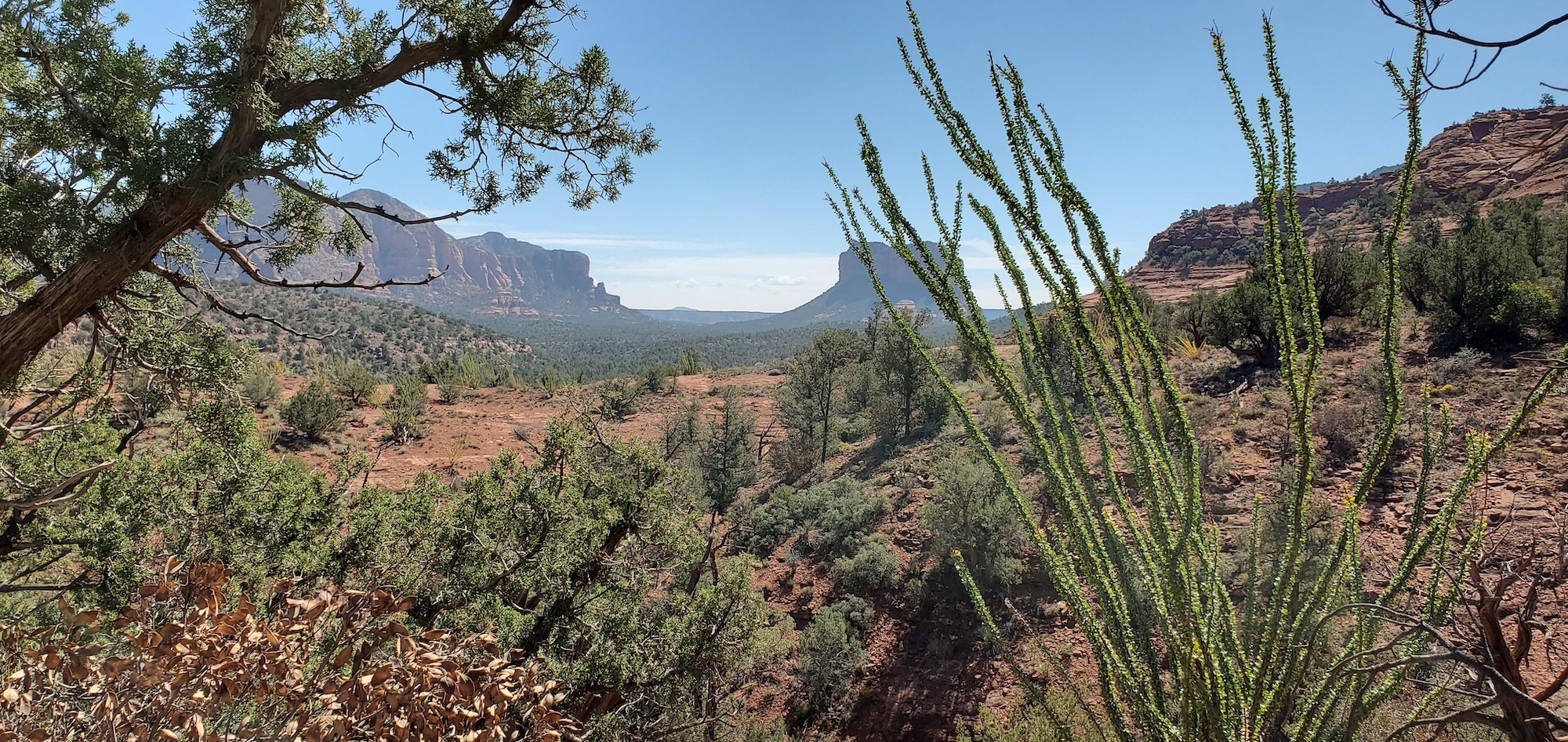 Crossing into Arizona, my final day's journey passed west through Page and south through Grand Canyon National Park. I continued south through the combined Wupatki Pueblo ruins and volcanic Sunset Crater National Monuments and bypassed my Flagstaff destination, headed to Jerome.
A local recommended dining at the new Clinkscale restaurant in Jerome, which turned out to be one of the best meals I have ever eaten. Both the town and the restaurant are absolutely worth a visit if you're anywhere remotely close to central Arizona.
My penultimate stop was in Sedona, for a scramble up Cathedral Rock and a bit of meditation at one of the seven local energy vortices. The week of adventuring concluded with an evening flight of microbrews at Mother Road Brewery on Route 66 in Flagstaff. This long travel day would best be split in two, but I had visited most of these places before, and likely will again.
The grandest adventures include getting lost, changing plans, discovering new places, and solving myriad problems encountered along the way. In that regard, this trip was epic. Borrowing gear to tackle the unknown can lead to anxiety at best and unpreparedness at worst, making any trek even tougher.
Overall, Overland Expo's Ultimate Motorcycle Build held strong against varied weather, terrain, and abuse. I was able to travel solo for more than 1,500 mostly off-road miles, with only minor setbacks, and no major failures or catastrophes. The bike was delivered operational and on time for the Overland Expo West in Flagstaff.
While reviewing the trip, I laughed heartily after calculating that I spent 6 hours in the saddle each day covering distances that could have been traveled in an hour or two on pavement. That's just the way I like it.