A few gadgets in your cook kit can really spice up a meal in the backcountry. It's also nice to bring along the essentials, like coffee, in the most efficient way possible. We've wrapped up some of our favorite camp kitchen accessories to help you eat and drink well in the backcountry.
AeroPress – Go Travel Coffee Press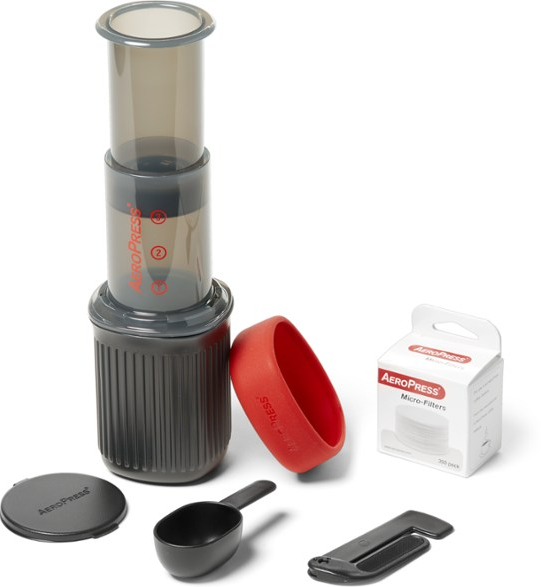 Coffee is a requirement for many adventurers, and gone are the days when coffee on the go meant relying on instant coffee. The AeroPress Go Travel Coffee Press offers all of the performance of the original in a slightly smaller package that's great for one or two adventurers.
The AeroPress can make American, espresso, or cold brew coffee, and the whole package packs up into the mug. This set includes 350 filters, so you'll be set for a while. When paired with a stove and any container that can boil water, you'll be ready to make some delicious coffee.
If you've never had coffee made in an AeroPress, you're in for a treat. The press does a great job of capturing a full flavor all while remaining packable and easy to use.
MSRP: $39.95
IceMule – Jaunt 15 Soft-Sided Cooler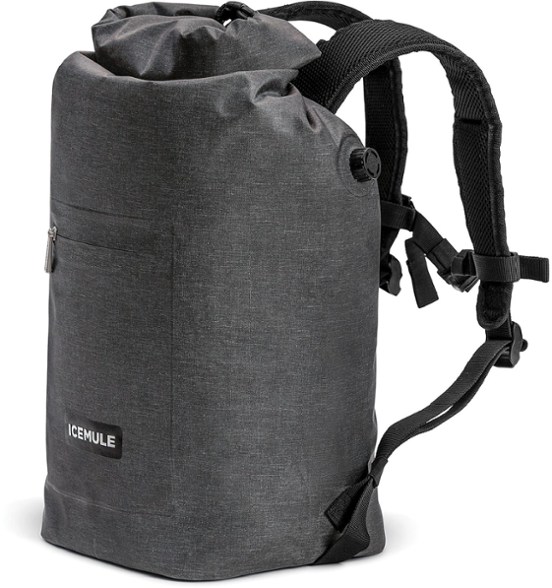 Sometimes you want to take a short walk, also known as a jaunt, away from the rig and your fridge or large cooler. That's where this cool piece of kit from IceMule comes in. The PolarLayer™ insulation retains solid ice for up to 24 hrs, and the Jaunt holds a 12 pack with ease.
The double-padded shoulder straps allow for easy, 100% hands-free toting of your goods. The AirValve allows air to be added for extra insulating capacity and adds buoyancy. The AirValve also allows you to release air so the cooler can be compressed and rolled up for travel and storage.
MSRP: $99.95
Jetboil – Genesis Basecamp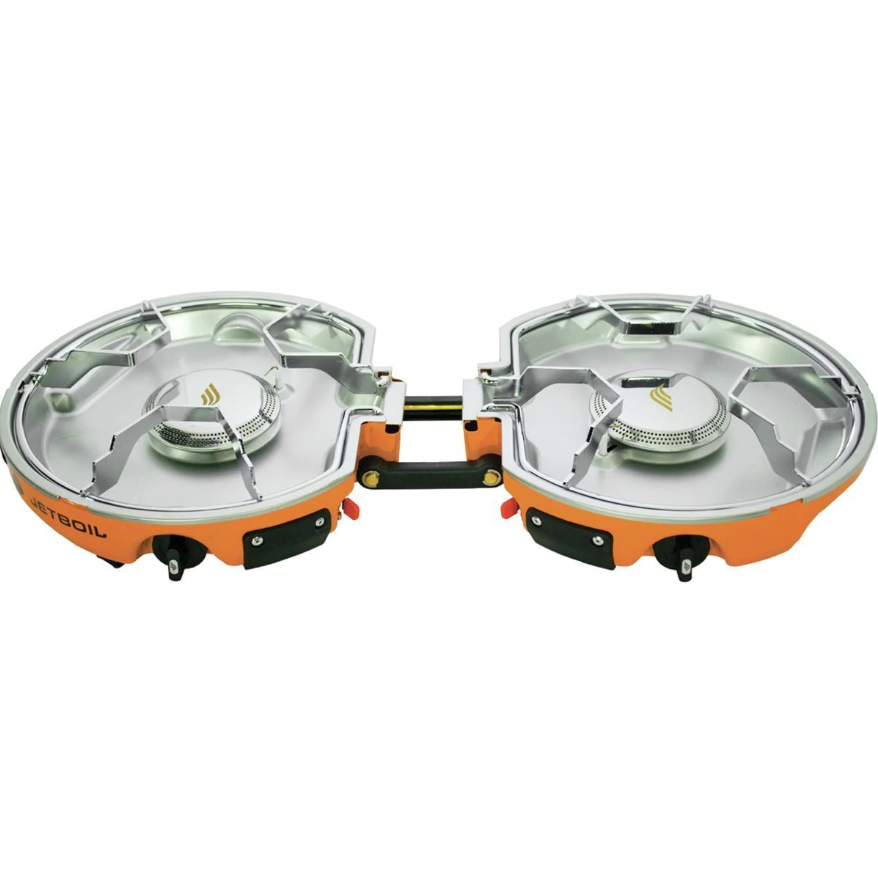 It's undeniable that Jetboil changed the camping stove world. However, their small integrated pot system isn't for everyone. For larger groups, big meals, and big pots, it's tough to beat the two-burner design, and that's exactly where the Genesis system comes in.
This stove strips away all of the unnecessary components of the traditional dual burner and still provides a large cooking area that folds to fit into a pot. With 10,000 BTU per burner it can easily cook up dinner for a group of hungry adventurers.
MSRP: $269.95
Kovea – Cube Stove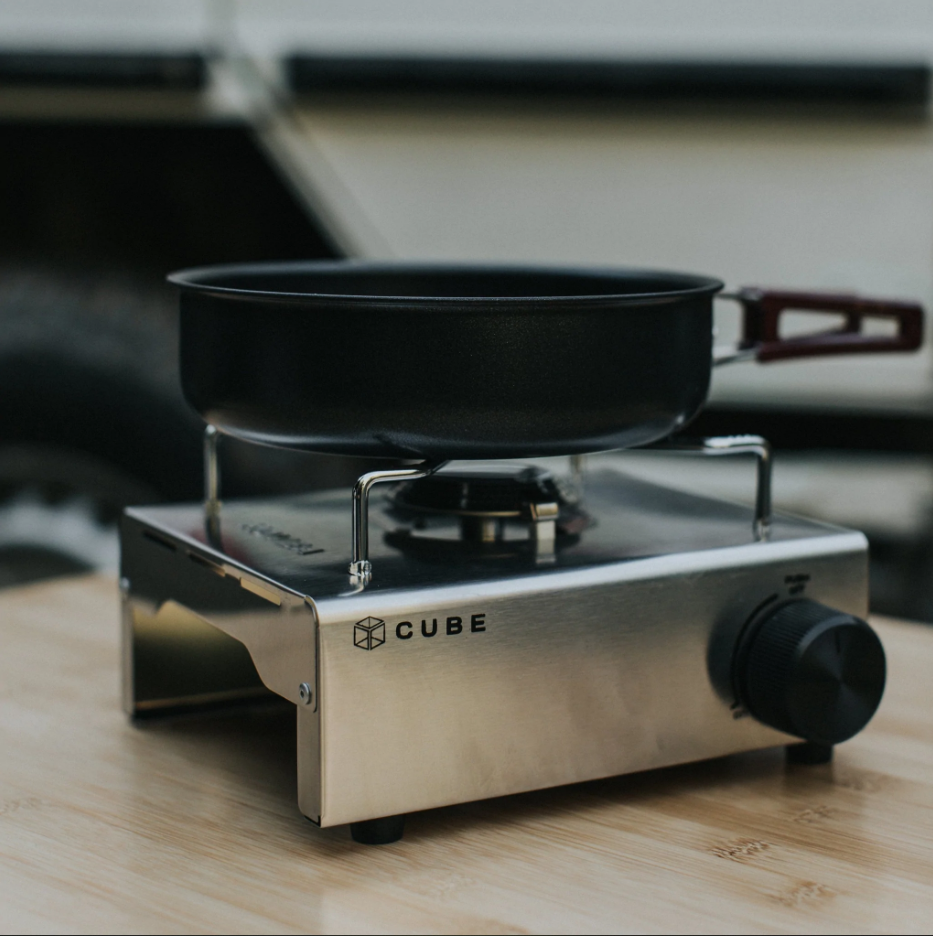 Sometimes you just want a small stove for minimal trips or even as an extra burner. This offering from Kovea takes up little space and is relatively lightweight.
Even though it's a small package, it offers plenty of performance with a butane burner that offers 6,105 BTUs. The open-top design doesn't limit you to small pots or require delicate balancing acts as some camp stoves do.
Stainless steel construction is an added bonus, so messy cooks don't have to worry about cleaning up.
MSRP: $57.00
Kovea – Prime Round Griddle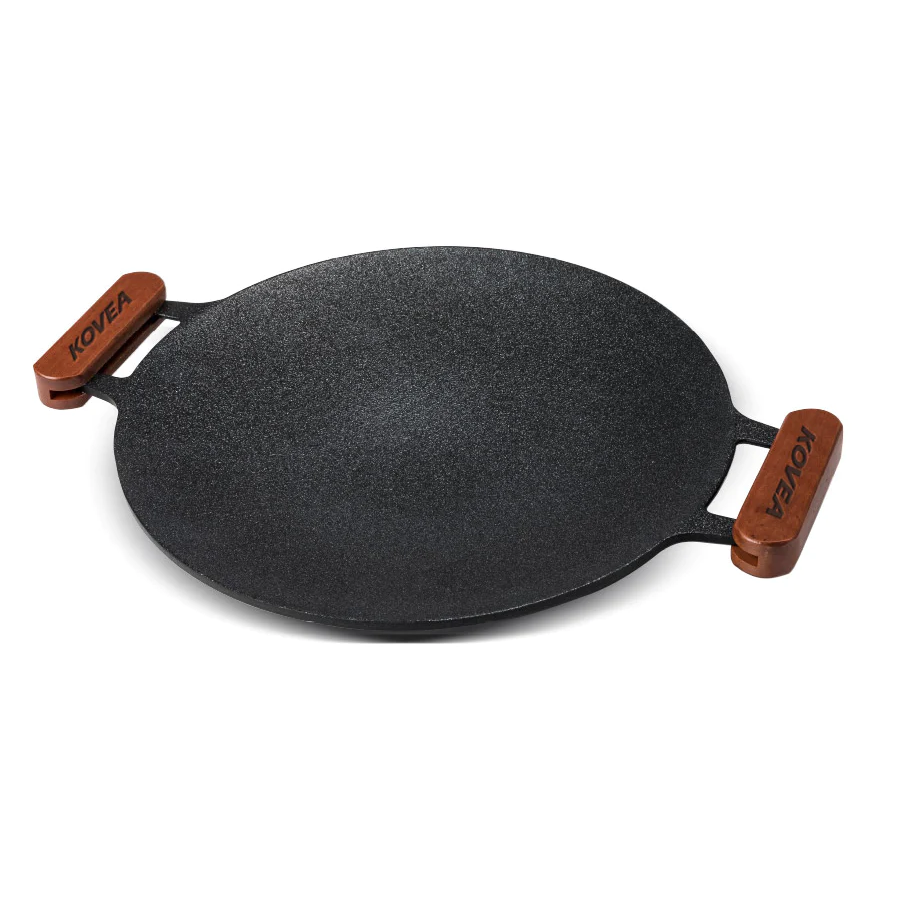 Available in two sizes this griddle is a great addition to your camp cooking gear. It comes precoated so no seasoning is required. The hardwood handles provide an easy way to remove it from the stove.
The low sides make this a great option for pancakes, eggs, and stir-fries. The Prime Round Griddle can be used on gas, electric, halogen, induction, and Ceran cooktops. A protective carrying case is included.
MSRP: $79.95
Lodge Cast Iron – Cook It All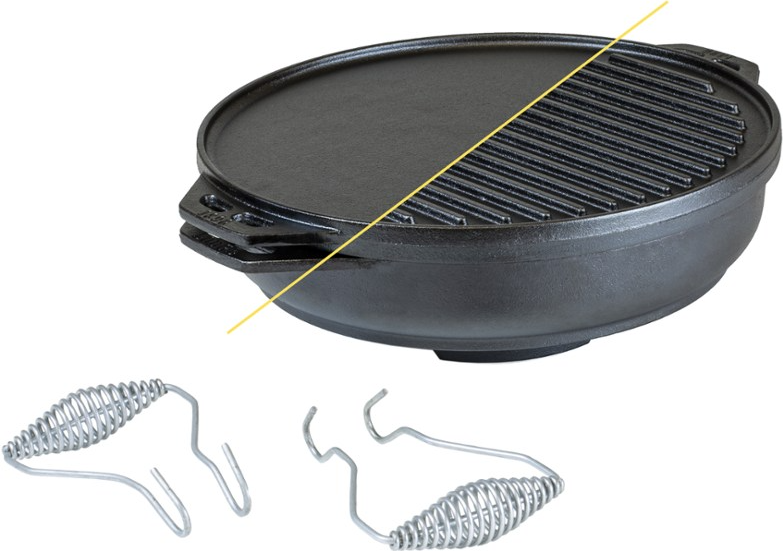 It's tough to beat the classic backcountry cooking experience that cast iron provides. With the Cook It All from Lodge, you can cook on the top grill or griddle while also utilizing the 6.8-quart wok style bottom section.
Stainless lifting handles are included so there's no need to worry about how you'll get this out of the fire. It also includes a 33 page guidebook that provides care instructions and recipe ideas.
This is the kind of cook gear that will last for generations and make tons of memories with each meal it helps you prepare.
MSRP: $124.95
Ooni – Karu 12 Multi-Fuel Pizza Oven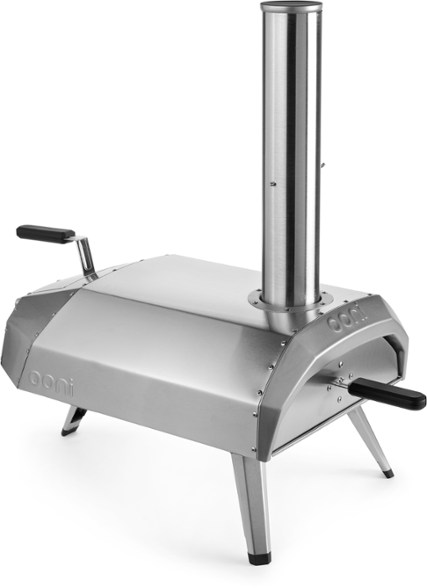 Okay, hang with us on this one. We're not saying that every overlander needs a pizza oven in their rig. However, we are saying that you should take one for the team, or peer pressure one of your travel buddies into buying one.
The Karu can reach 932°F in just 15 min. for epic high-temp pizzas, or can cook at lower temperatures through controlled airflow to extend your cooking options. It takes less than a minute to cook a pizza when it's at its highest setting.
Weighing in at 26 pounds, the Karu is a great option for group trips or a special dinner for multi-family outings.
MSRP: $399.00
Oxo – Heavy Duty Brush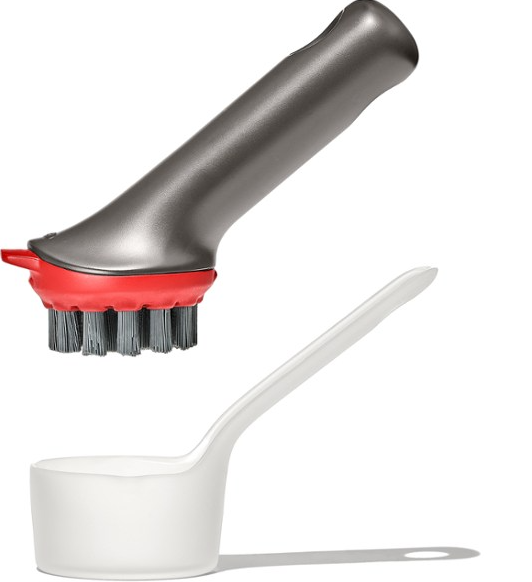 Everyone's least favorite part of camp meals is washing dishes. Some rigs have sinks, and other overlanders rely on portable options, but regardless of which camp you fall into a sturdy brush is a must-have item.
The Oxo Heavy Duty Brush is specifically designed for flat and ridge cookware, and it's study enough to clean cast iron. The bristles are angled to The tough scraper tip clears grease and tackles stubborn messes like burnt-on bits.
The included scoop can be used comes in handy when you need to transport hot water for dishwashing, and also protects the brush when it's stored.
MSRP: $11.95
Peak Refuel – Chicken Pesto Pasta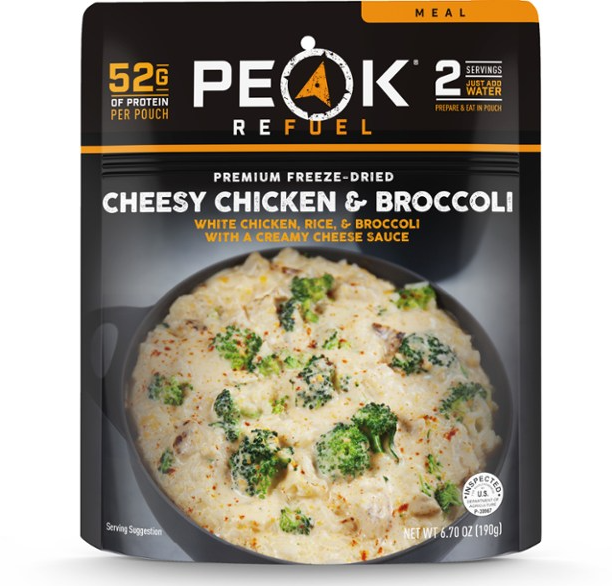 Peak is relatively new on the freeze-dried meal scene, but they've made an impact with great recipes, filling servings, and a nice variety of dishes. The Cheesy Chicken and Broccoli is particularly tasty and it also provides plenty of protein and calories to keep you going on backcountry excursions.
The chicken is USDA-inspected meat with no artificial additives. The meal is also shelf stable for five years, so it's a great option to stash in your rig for the unexpected night out or maybe just a midnight snack.
MSRP: $12.95
Sea to Summit – X-Pot Kettle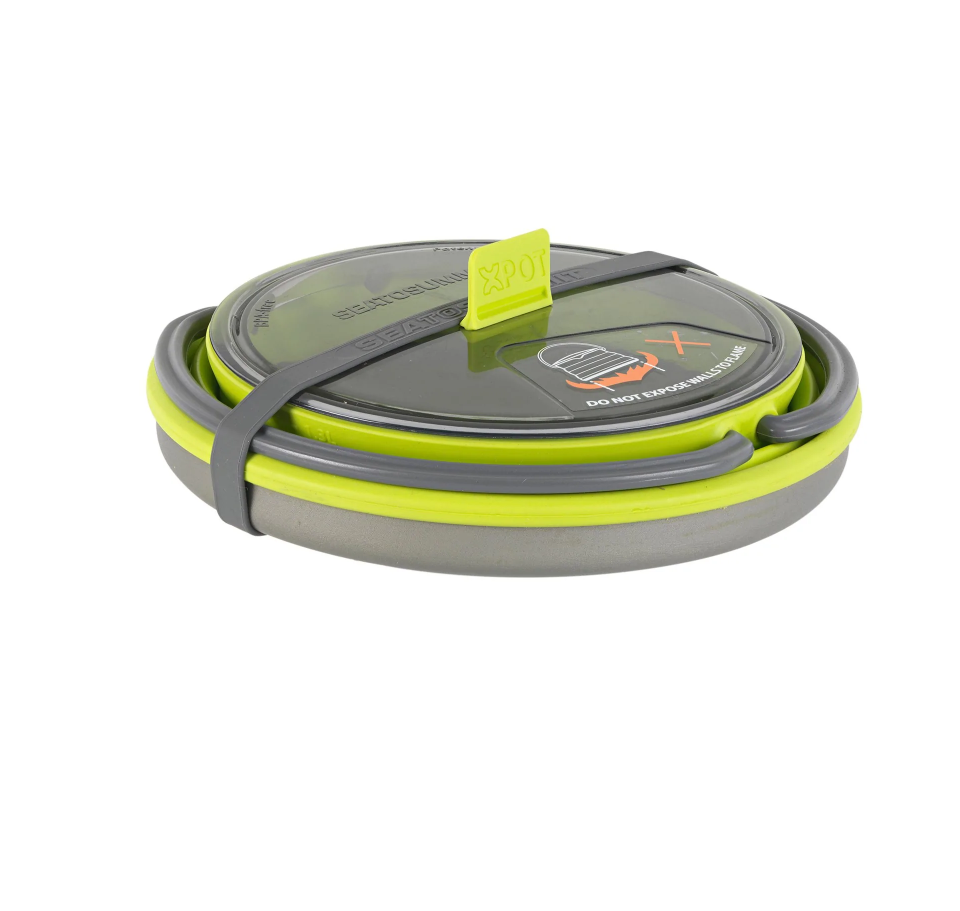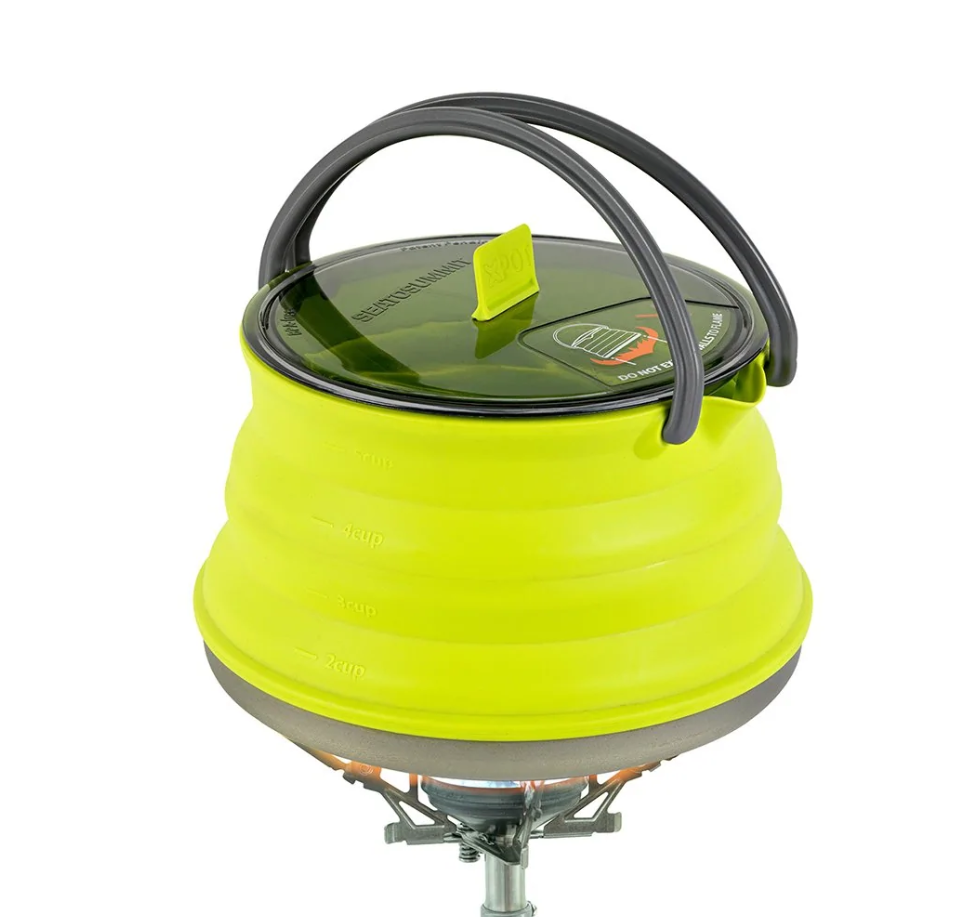 A kettle can be a super handy piece of equipment, but they take up a lot of room when not in us. The X-Pot Kettle fixes this issue with an innovative design and silicone construction that packs flat when not in use.
It's also a great pasta pot with wide opening and a translucent draining lid. It holds 1.3 liters of liquid, which is plenty for a couple of dehydrated meals.
MSRP: $44.95