There comes a point at which a traditional cooler full of ice won't suffice for keeping your food adequately chilled while on an overland adventure. That's where fridges and freezers, designed specifically for overland travel, come in handy. To aid you in your quest for the ideal overland fridge, we compiled a list of some of the top contenders in the space in alphabetical order.
ARB — ZERO 73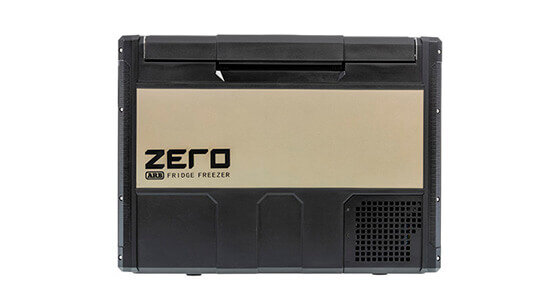 ARB's ZERO 73 Quart Dual-Zone Fridge Freezer's temperature zones can be adjusted either by the built-in control panel or through the Bluetooth smartphone app. Interior volume is 18.25 gallons (69 liters). And that's plenty of food storage space the exterior dimensions — 36″ W x 24″ H x 18″ D. More than a fridge and a freezer, the Zero 73 also features USB ports so you can charge your devices from it as well. And if you need more space, ARB also offers ZERO in a 101-quart size, too.
MSRP: $1,354.70
ARB — Classic Series II 63 Qt.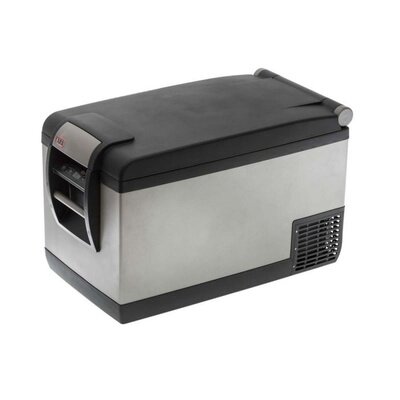 This one is called the classic for a reason. It has a classic design. Despite it being more classic in aesthetics than cutting-edge, it still packs an impressive set of features. It can hold 90 beer cans inside its 63-quart interior. It has a removable lid. And a Bluetooth app can alert you when someone leaves the fridge lid open (nice try, beer thieves). Although it weighs a scant 54 pounds, the Classic Series II is capable of temps ranging from 50 degrees down to zero degrees Fahrenheit.
MSRP: $1,149.22
ARB — 63 Qt. Elements Portable Fridge/Freezer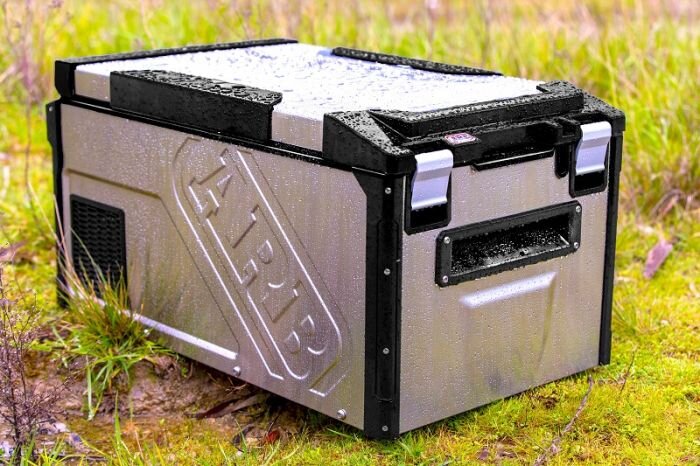 If you're saying, "But, wait, you just offered up another 63-quart ARB fridge. What gives?"
I have a response: First, kudos on your keen eye for detail. Secondly, although this and the above fridge have the same interior capacities, they have distinguishing features. So, hold your horses. This Elements model features a distinctive infinite-position gas strut that can hold the lid open at any position. I'll pause now for you oohs and ahhs. What's more, the body and lid are made from 304-grade stainless steel, so you know it'll take a beating.
MSRP: $1,372.27
Dometic — CFX 28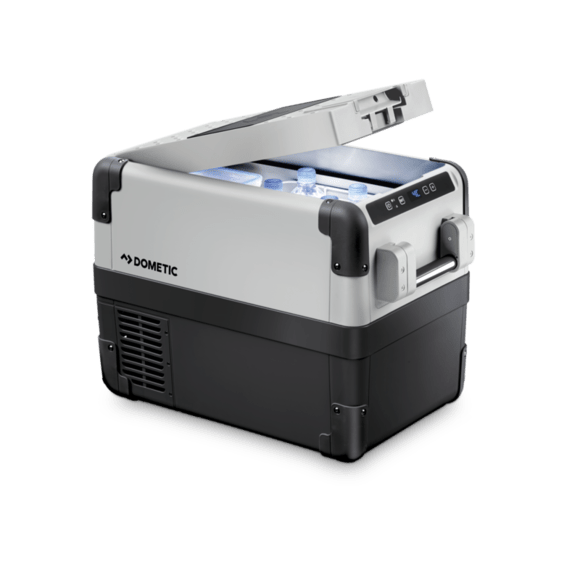 When space-savings is a concern, the Dometic CFX 28 12-volt electric fridge is a great option. Although it's smaller on the outside, only 16.7″ H x 24.4″ W x 13.5″ D, it still packs 60% more internal storage space than comparably sized ice chests. It can run temperatures as low as -7 degrees Fahrenheit. And it can be powered by AC, DC, or solar power.
MSRP: $662.00
DOMETIC — CFX3 35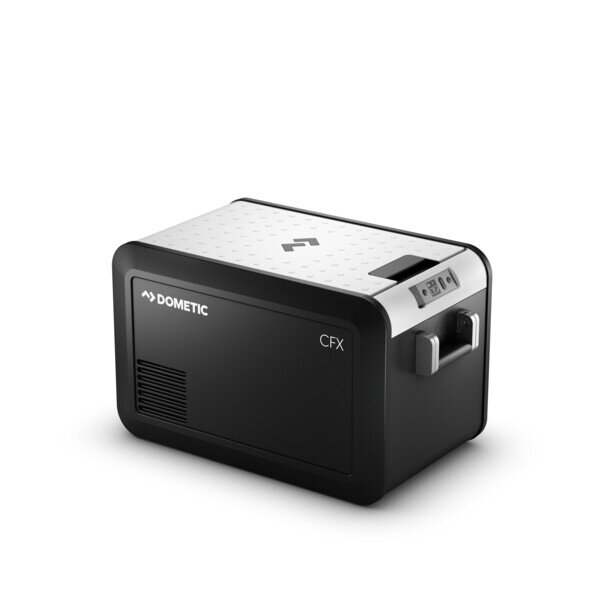 Although this fridge's nameplate includes 35, it actually has a 36-quart capacity — good for storing 50 beer cans. Wow! The surprises and delights don't end there. You can control this bad boy with a Bluetooth app. That is, if getting out of the driver seat and looking at the side-mounted digital display is too hard for you. No matter how you monitor this fridge's stats, it can go as low as -7 degrees Fahrenheit, can be powered by either AC, DC, or solar power sources, and it's down right whisper quiet.
MSRP: $899.99
DOMETIC — CFX3 100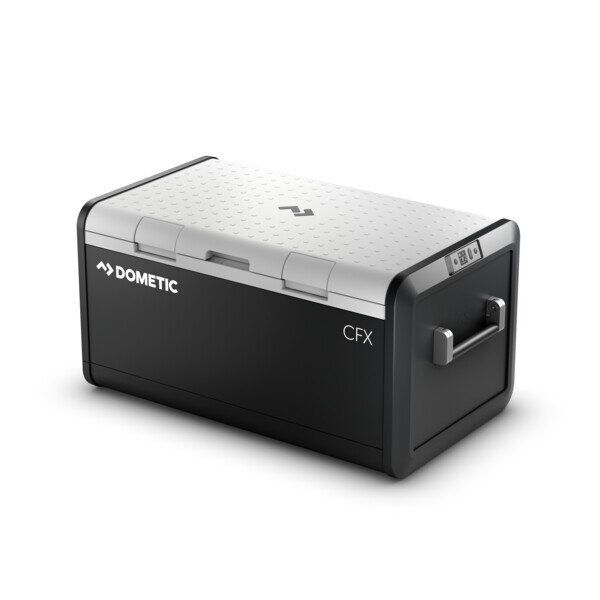 We hope you like beer and are plenty thirsty. Because this behemoth of a fridge can hold a whopping 153 beer cans. And the whole thing only weighs 65.27 pounds, which is shocking considering that it has a 99-liter interior capacity. What's more, it can manage temperatures between 50 and -7 degrees Fahrenheit. And you can operate it through Bluetooth or over Wi-Fi. So you are never out of ways to check to make sure you beloved beer is cool as cool can be. Really, though, if you're bringing 153 beers on an overlanding journey, no matter how long the duration, you ought to consider seeking help. Just sayin'.
MSRP: $1,399.99
SMITTYBILT — ARCTIC FRIDGE/FREEZER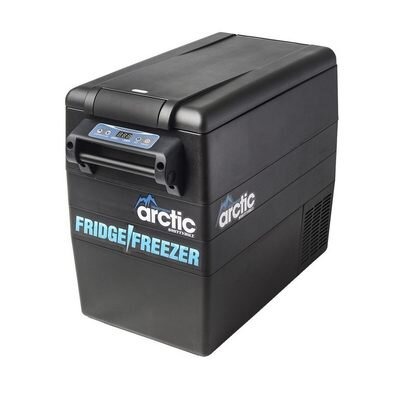 For those wanting a more budget-friendly fridge/freezer, we have the Smittybilt Arctic model. It measures 22 inch long by 21 inch tall by 13.5 inch wide and has a 52-quart capacity. It can be powered by either AC or DC power supply. And it features a three-stage battery preservation switch, so you can be assured that it won't kill your battery. The exterior has a digital control panel. For those of you who are impatient, the Arctic has a fast-cool capability, too.
MSRP: $794.99