We've all been there; we try to make a traditional ice-filled cooler work — even on long summertime expeditions. Eventually, we hit the proverbial cooler wall: cooler full of ice won't cut it any more. That's where fridges and freezers, designed specifically for overland travel, come in handy. To aid you in your quest for the ideal overland fridge, we compiled a list of some of the top contenders.
At the top of this post are fridges we've reviewed hands-on. Beneath that are fridges we like but haven't officially tested, in the "Honorable Mentions" category.
Our Favorite(s)
Dometic — CFX3 55IM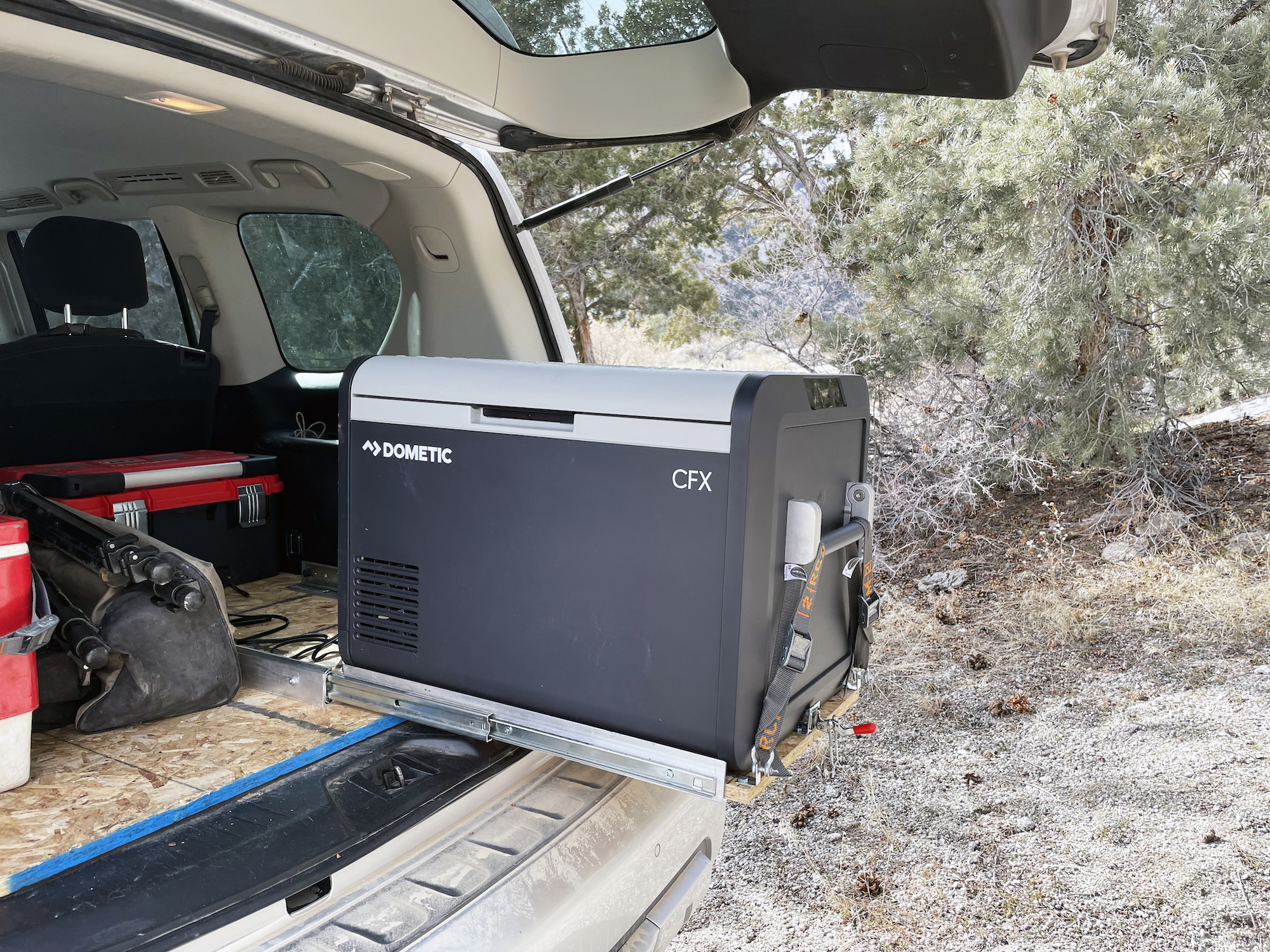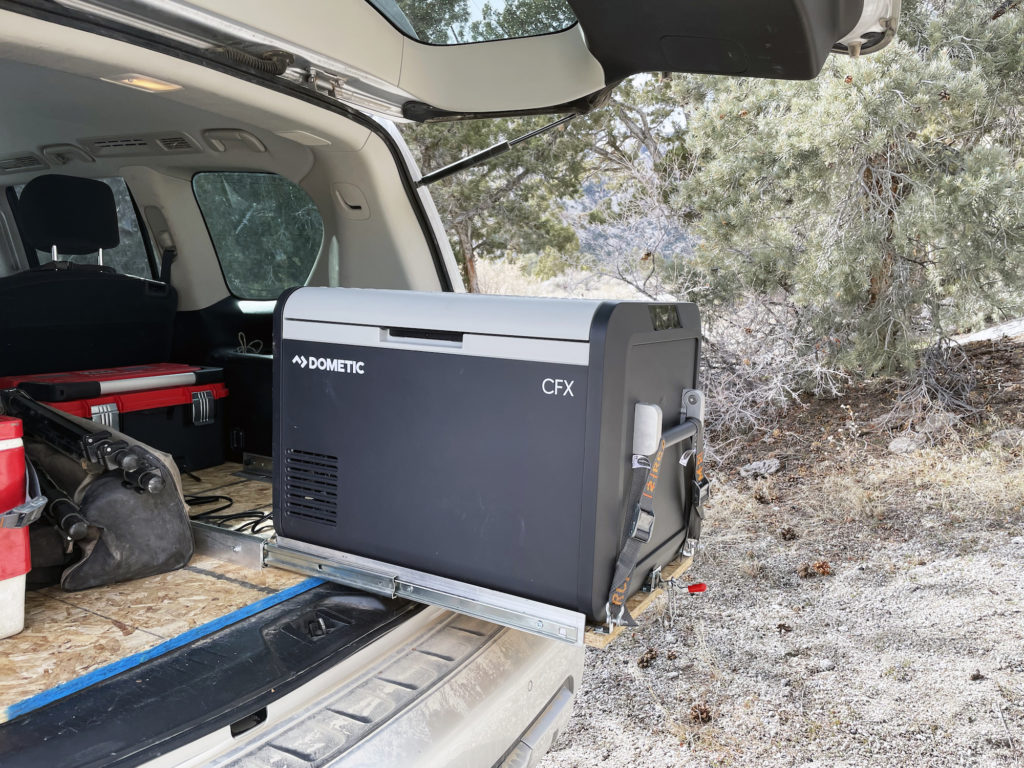 The Dometic CFX3 55IM is a stylishly designed and efficient 12-volt fridge with plenty of capacity for a weekend trip backed up by rockstar customer service. While it is only a single-zone, that IM stands for "Ice Maker," which is my only real complaint about the fridge. It doesn't take up much space, but when you're out in the backcountry, every inch for food storage is useful. There are very few times that I need ice. However, I can attest that it does indeed make very small ice cubes — and you can use them in a gin and tonic. Read our full review here.
---
Honorable Mentions
ARB — ZERO 73-Quart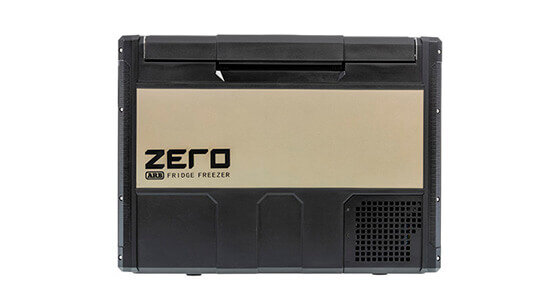 ARB's ZERO 73 Quart Dual-Zone Fridge Freezer's temperature zones can be adjusted either by the built-in control panel or through the Bluetooth smartphone app. Suitable for many medium to large SUVs, crossovers, and trucks, the class-leading 73-Quart ARB ZERO Fridge Freezer has two compartments: 25.4-qt and 47.6-qt. This makes it the perfect dual-zone for long-distance trips that require keeping items both chilled and frozen. Smartly, the 73-qt also features a removable compartment divider. This allows you to convert your dual-zone fridge/freezer into a single zone.
MSRP: $1,568.00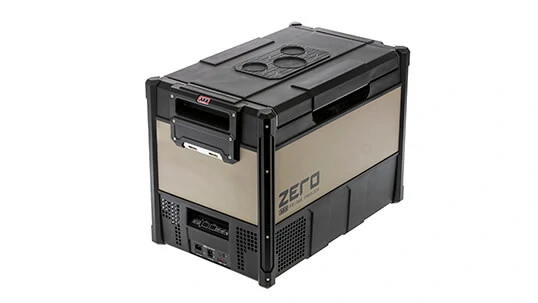 ARB — ZERO 63-Quart
The ARB ZERO 63-Qt is the ideal size for an overlanding family of four or five heading on a long weekend away. Despite being "just" a 63-quart unit, it still packs an impressive set of features. It can hold 96 beer cans. It features a reversible side opening lid. And a Bluetooth app can alert you when someone leaves the fridge lid open (nice try, beer thieves). Although it weighs a scant 54.2 pounds, the ZERO 63-Qt is capable of temps ranging from 50 degrees down to -8 degrees Fahrenheit. It measures 29.7″ long, 18.5″ wide, and 19.5″ tall.
MSRP: $1,332.00
MSRP: $1,149.22
ARB — 63 Qt. Elements Portable Fridge/Freezer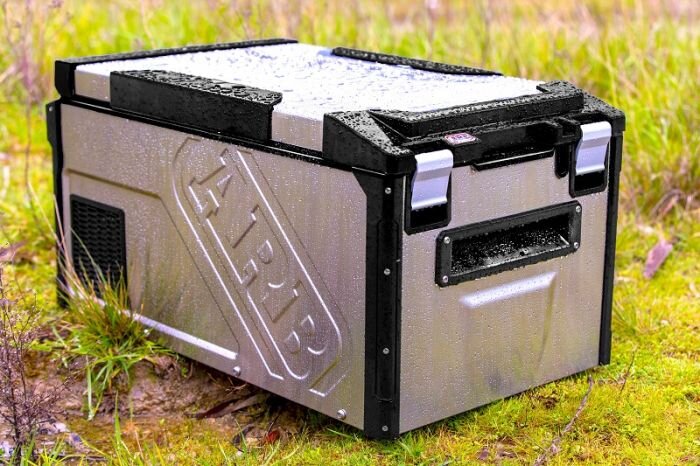 If you're saying, "But, wait, you just offered up another 63-quart ARB fridge. What gives?"
I have a response: First, kudos on your keen eye for detail. Secondly, although this and the above fridge have the same interior capacities, they have distinguishing features. So, hold your horses. This Elements model features a distinctive infinite-position gas strut that can hold the lid open at any position. I'll pause now for you oohs and ahhs. What's more, the body and lid are made from 304-grade stainless steel, so you know it'll take a beating.
MSRP: $1,649.00
Dometic — CFX3 25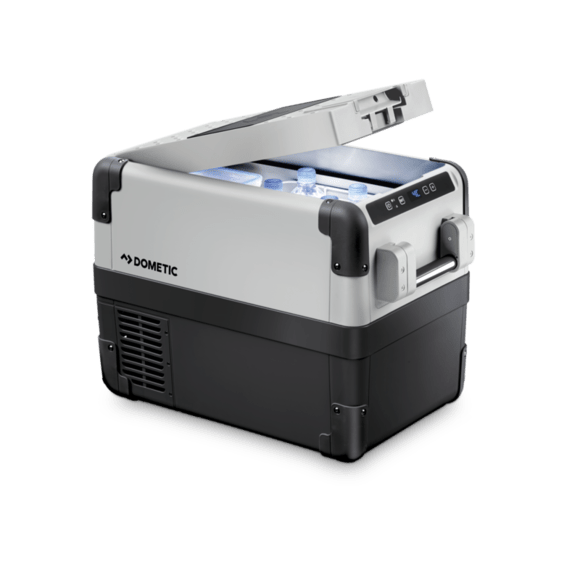 The CFX 25 is Dometic's smallest electric portable fridge. It is designed for your toughest adventures. This 12-volt cooler is perfect for smaller overland vehicles — think compact trucks, SUVs, and crossovers. The CFX3 is capable of maintaining temperatures as low as -7 degrees Fahrenheit, while using less power than a 60-Watt light bulb. The high-performing compressor inside the CXF3 25 was built for backroads. That means it is mounted on springs to isolate noise and reduce vibration. Powered by AC (110-240), DC (12 / 24 volt), or solar power, the CFX3 25 car cooler connects to a phone app, allowing easy temperature monitoring and control. It weighs 28 pounds and measures 22.4″ long, 13.46″ wide, and 16.54″ tall.
MSRP: $799.00
DOMETIC — CFX3 100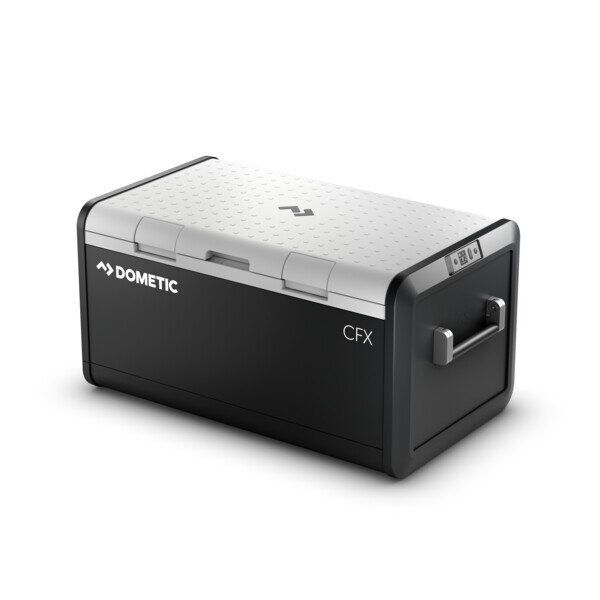 We hope you like beer and are plenty thirsty. Because this behemoth of a fridge can hold a whopping 153 beer cans. And the whole thing only weighs 65.27 pounds, which is shocking considering that it has a 99-liter interior capacity. What's more, it can manage temperatures between 50 and -7 degrees Fahrenheit. And you can operate it through Bluetooth or over Wi-Fi. So you are never out of ways to check to make sure you beloved beer is cool as cool can be. Really, though, if you're bringing 153 beers on an overlanding journey, no matter how long the duration, you ought to consider seeking help. Just sayin'.
MSRP: $1,349.99
SMITTYBILT — 52-QuartARCTIC FRIDGE/FREEZER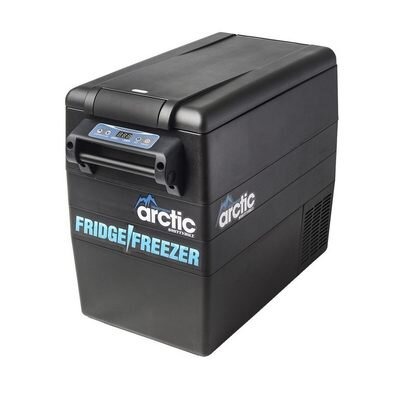 For those wanting a more budget-friendly fridge/freezer, we have the Smittybilt Arctic model. It measures 22 inch long by 21 inch tall by 13.5 inch wide and has a 52-quart capacity. It can be powered by either AC or DC power supply. And it features a three-stage battery preservation switch, so you can be assured that it won't kill your battery. The exterior has a digital control panel. For those of you who are impatient, the Arctic has a fast-cool capability, too.
MSRP: $856.99
BLACK FOREST — FF31 FRIDGE FREEZER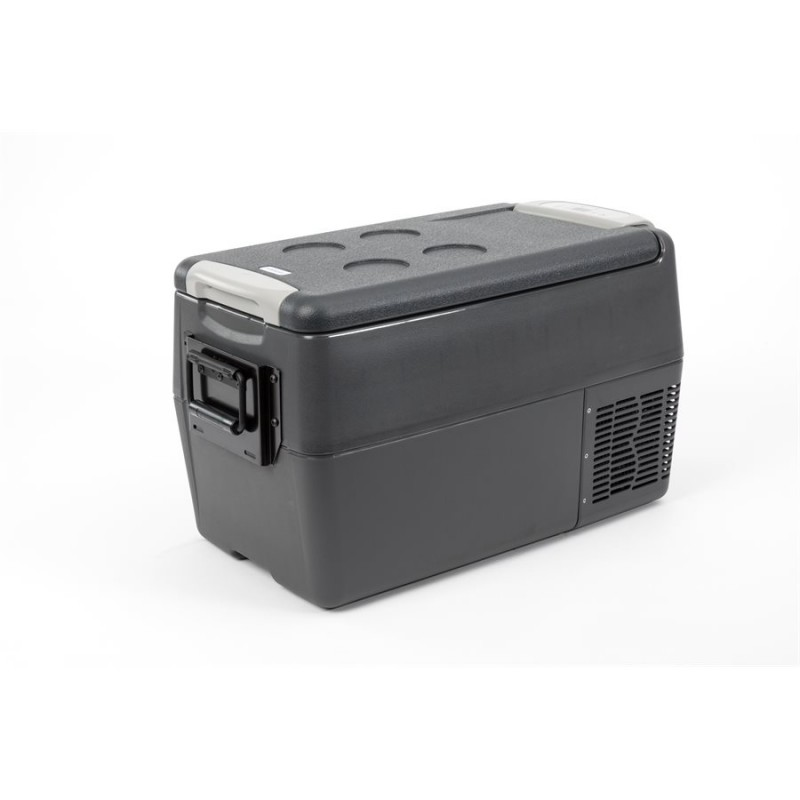 We know not everyone has the bank account for a $1,300 fridge. So we wanted to offer some more budget-friendly options. Enter the Black Forest FF31 Fridge Freezer. It features a low and compact profile with slim handle design. Its composite case is built to be lightweight and encase the most efficient SECOP compressor. It is capable of temperatures of 0 degrees Fahrenheit to 50 degrees Fahrenheit (-18° to 10°C). Will it be as efficient or robust as the ARB or Dometic offerings? Probably not. But at half the price, you can afford to take that chance.
MSRP: $649.99