Quick take: The Dometic CFX3 55IM is a stylishly designed and efficient 12-volt fridge with plenty of capacity for a weekend trip backed up by rockstar customer service.
The first thing I should say about Dometic is that its customer service is fantastic.
When I was asked if I wanted to review a CFX3 55IM, I said "yes" without hesitation. I eagerly awaited its arrival like a child waiting for Christmas.
When it arrived in a damaged box, that ultimately revealed a shattered bezel around the lid, I was a doleful child with a broken toy. After getting in touch with Dometic, the brand rep told me to ship it back and they'd expedite a new one out to me. That's fantastic customer service.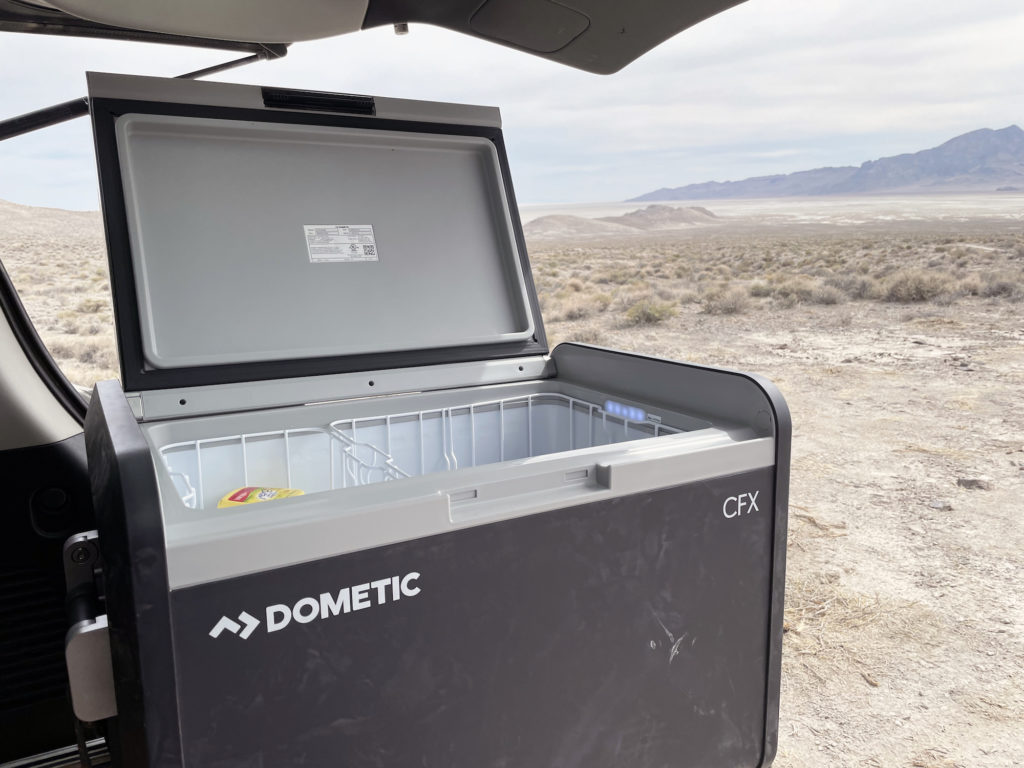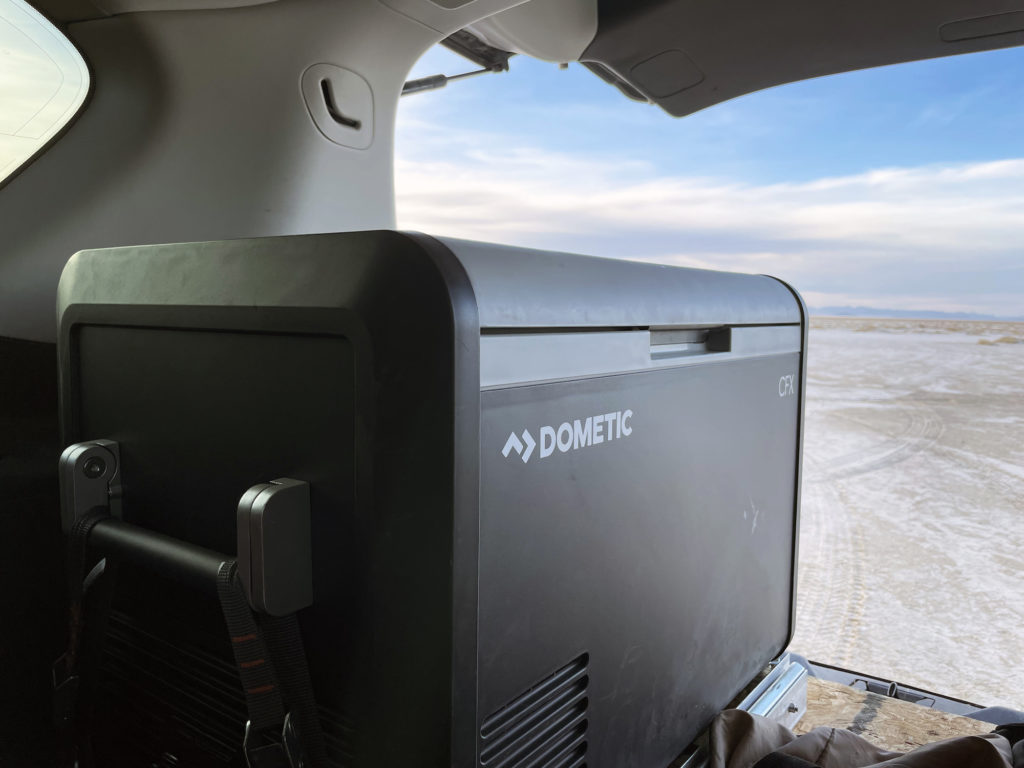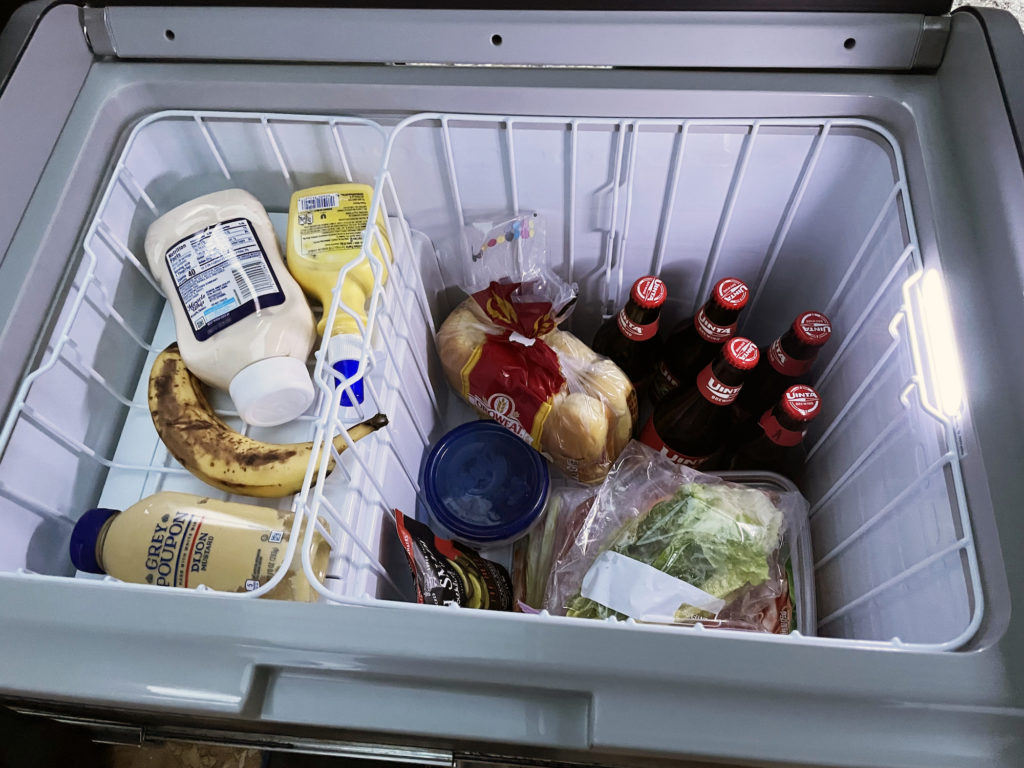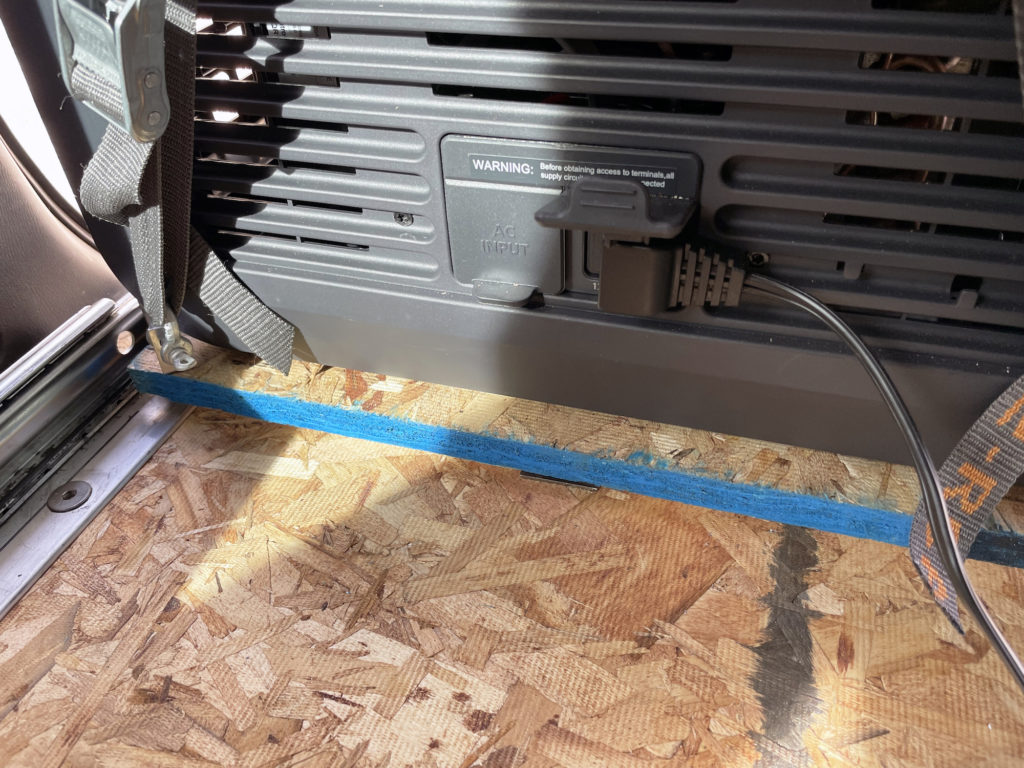 I'm no stranger to 12-volt fridges. Ten years ago I bought an Isuzu Trooper. With the Trooper in my driveway, I was suddenly graced with massive amounts of space. That is, compared to the Suzuki Samurai I'd been driving for the previous 12 years. Now that I had room, a friend offered to let me borrow his fridge on a trip. I was sold — no more ice, no more soggy packages of food.
I bought a bargain-basement Amazon special and left that in the back of the Trooper. It was noisy and not terribly thermally efficient, but it was still better than a cooler with ice.
The 55IM is light-years ahead of my old fridge. From a design perspective, it's pleasing to the eye, yet functional. Its crystal-clear LED display gives me way more information than just temperature and battery cut-off settings. I had been used to hearing my old fridge humming along in the back of the vehicle or clattering while I drove along dirt roads. By comparison, the Dometic is silent. You have to put your ear next to it to hear the compressor running. And nothing chatters or clatters either.
Another nifty cool part of the 55IM is the ability to control it via an app. Now, despite being a tech guy, I'm always leery of every product having an app to go along with it. But being able to check the temperature of the fridge remotely has been immensely useful. I've also appreciated the voltmeter, not just because I want to make sure that the fridge isn't draining my battery, but also because it helped me diagnose a strange voltage drop on my vehicle one trip. And, finally, I love data. So, it's been very interesting to review the fridge's performance history from trip to trip.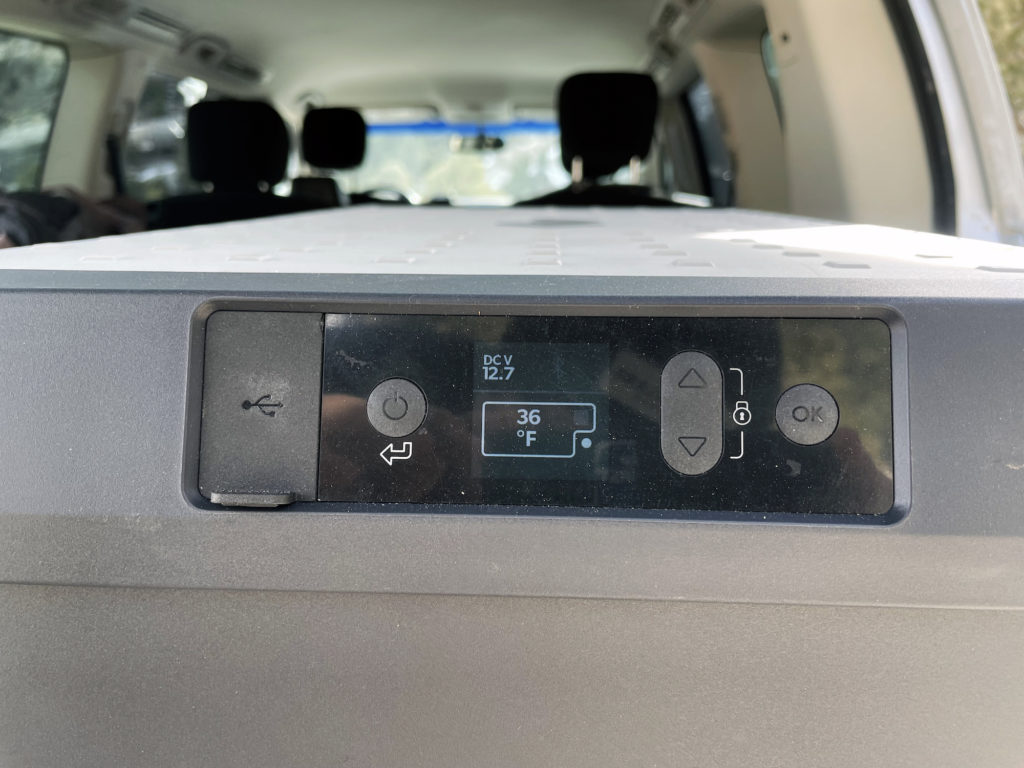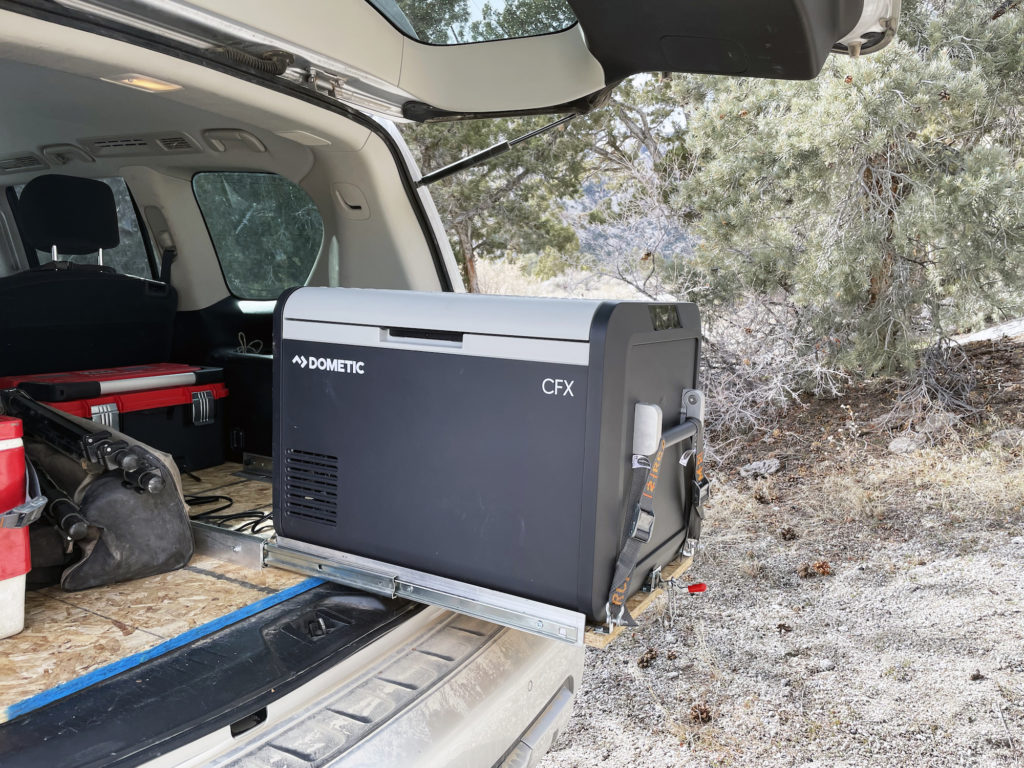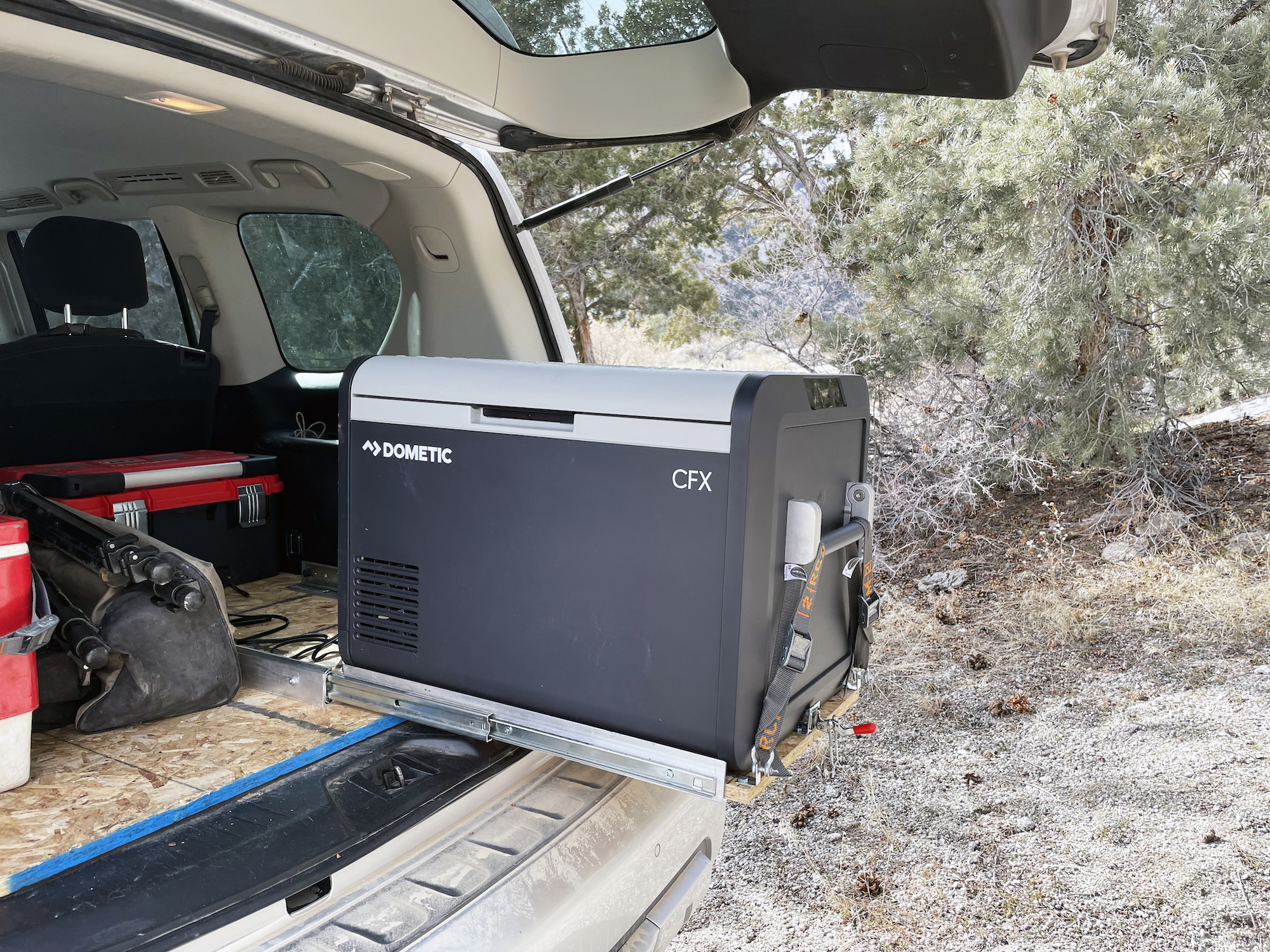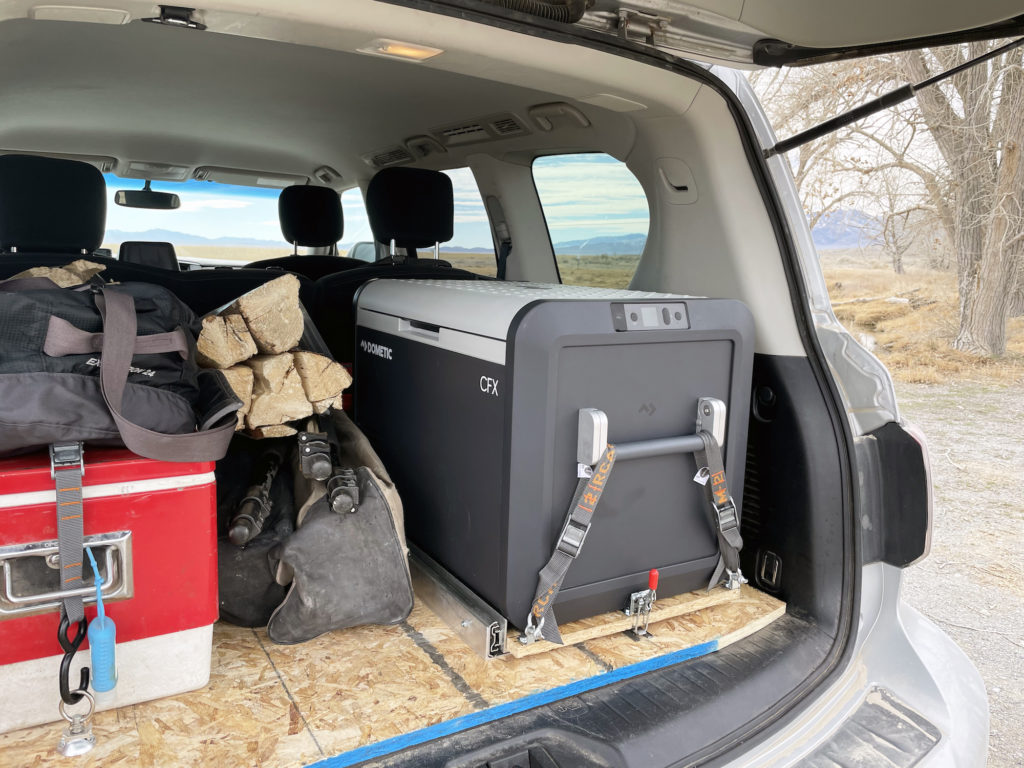 Since I got a fully functional 55IM, I've had it out on half a dozen trips. I've found that 55IM is no slouch when it comes to carrying capacity. At 55L (or 83 12-ounce cans) it has plenty of space for two people over a long weekend if you plan accordingly.
While it is only a single-zone, that IM stands for "Ice Maker," which is my only real complaint about the fridge. It doesn't take up much space, but when you're out in the backcountry, every inch for food storage is useful. There are very few times that I need ice. However, I can attest that it does indeed make very small ice cubes — and you can use them in a gin and tonic.
After using the 55IM now for six months, I'd heartily recommend it to anyone who's looking … even if, like me, you're not an ice man.
---
What to know:
Volume: 55 liters
Volume: 12 gallons
Can Count: (12oz): 83
Zones: Single
DIM IN (LxWxH): 17.91 x 28.35 x 18.90
DIM cm (LxWxH): 45.5 x 72 x4 8
Weight: 46.97 pounds
Weight: 21.3 kilograms
Temp Range: -7F to +50F (-21.7C to 10C)
DC Power: One 12/24-volt DC outlet
AC Power: One 120-volt AC outlet
Average Hourly Draw: 1.11 amps (Ambient@90F, Internal@39F)
Lid: Removable 1-way
MSRP: $1,199.99
---