Quick take: Truma's C69 dual-zone fridge/freezer can fit 87 12-ounce cans. It's relatively efficient in both its size and power consumption. And it has a lightning-fast and easy-to-use smartphone app that makes keeping your food and drink cool on the trail a cinch.
For a long time, I was a cooler devotee. I really didn't see the value in a powered cooler or "fridge," as we call them. For years, I remained steadfast in my dedication to coolers, hauling them from the garage to my truck, filling them with ice and food, washing them out at the end of the trip, lugging them back to the garage, stowing them away, and repeating that process for every overlanding journey.
Then something happened in early 2021: I blew out a disc in my lower spine, which entirely prevented me from picking up my huge, heavy cooler and carrying it to my Jeep. Fate forced my hand and I got a fridge. I immediately fell in love with having a fridge and never looked back.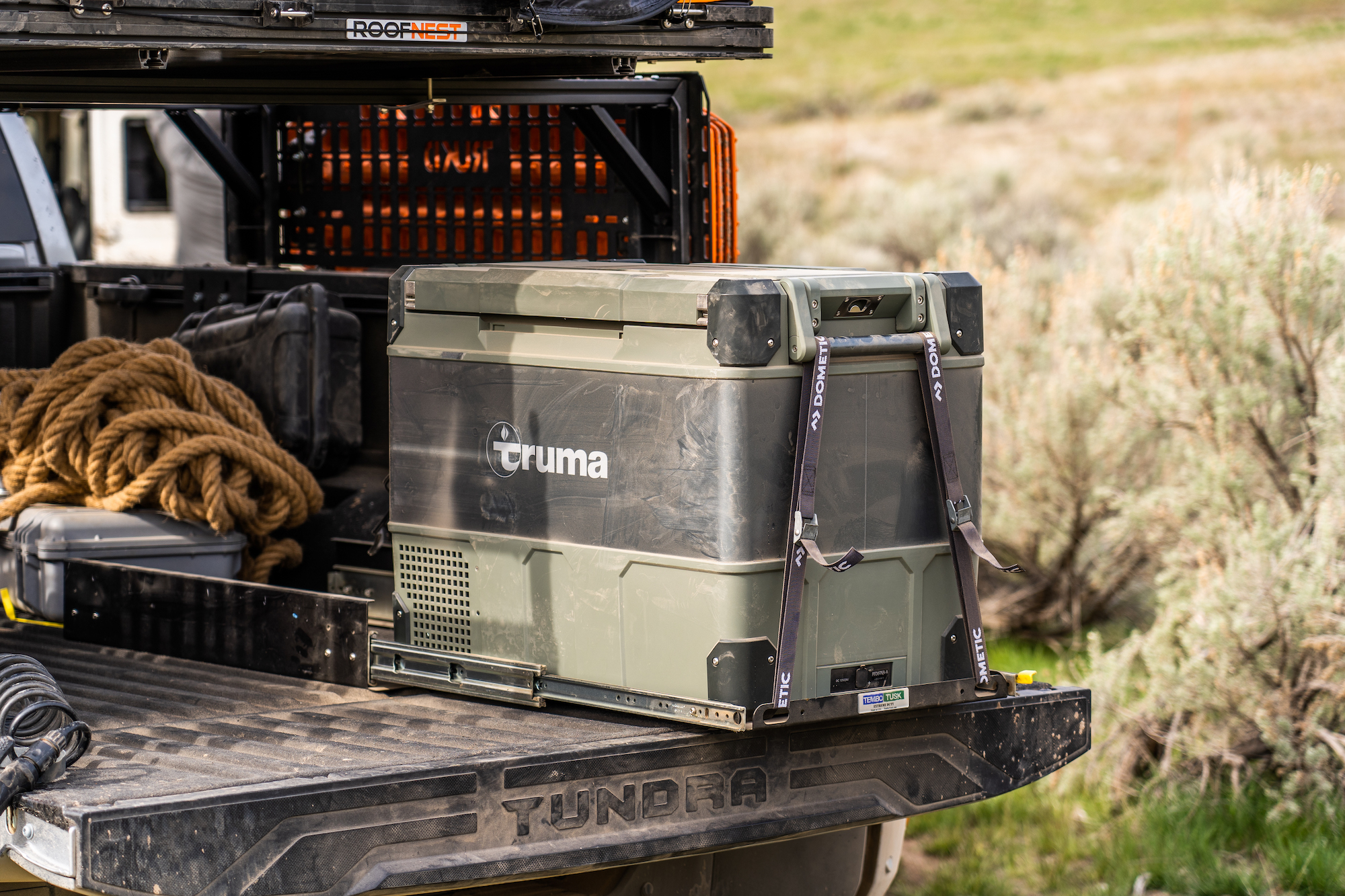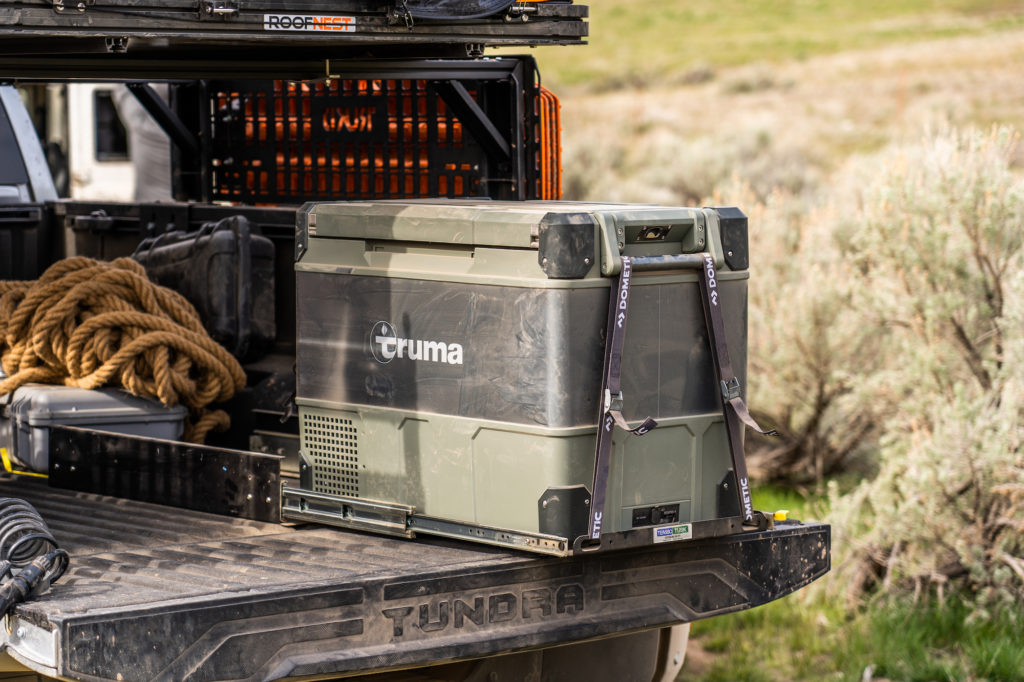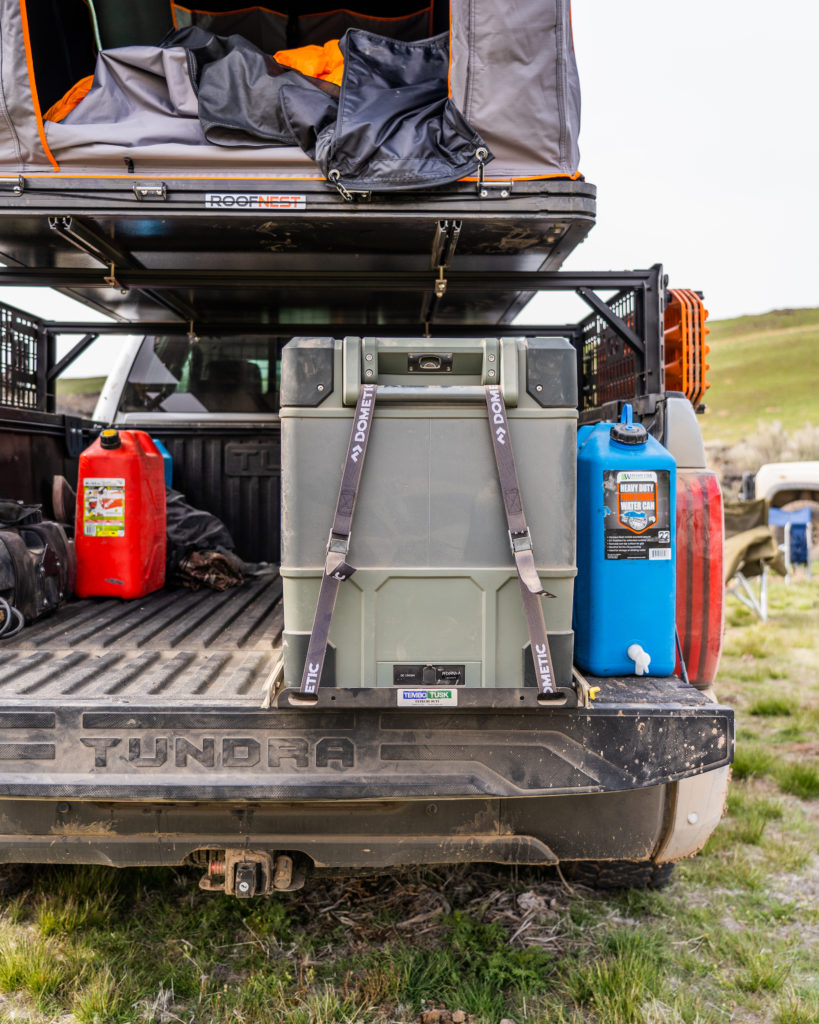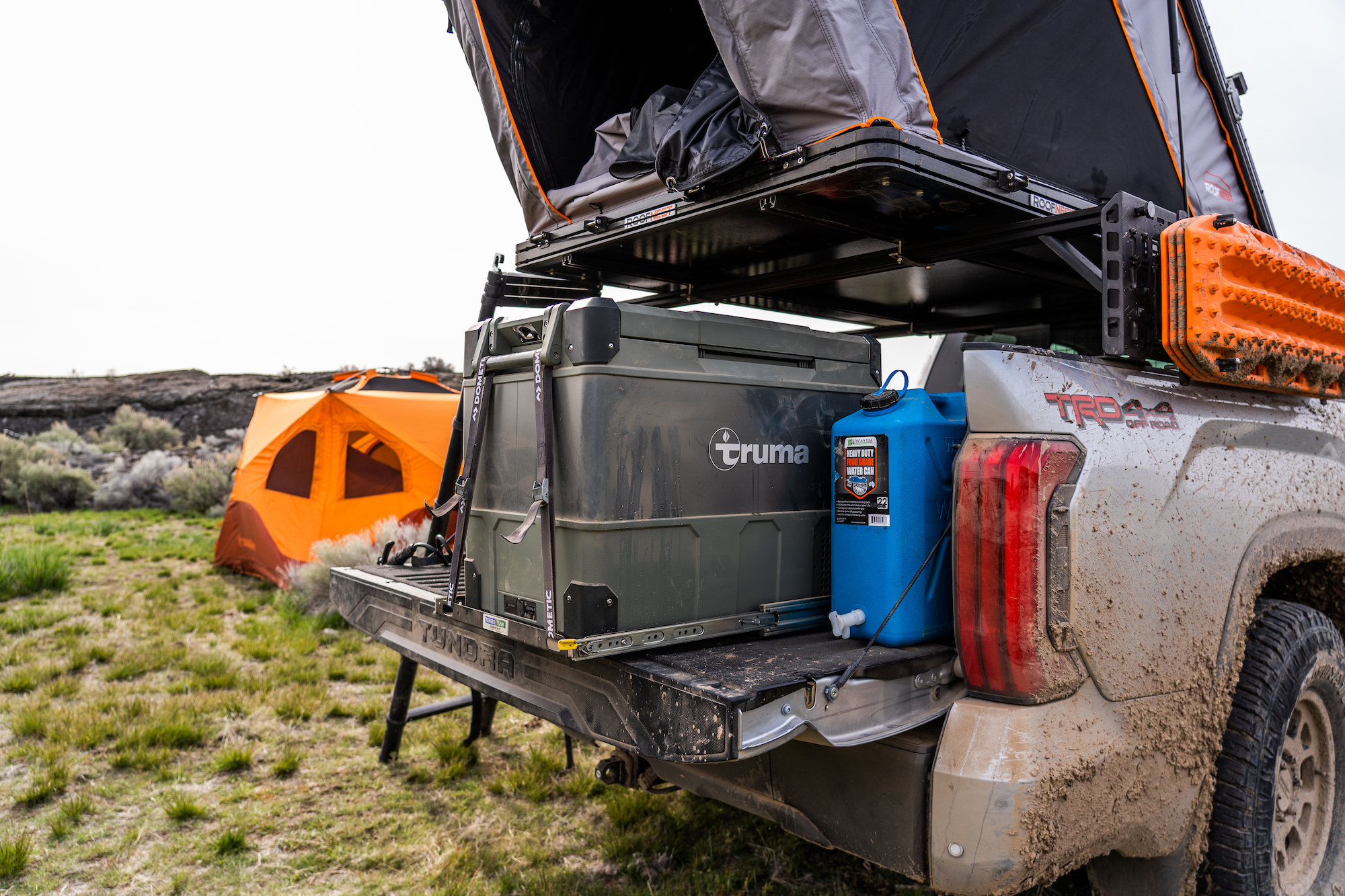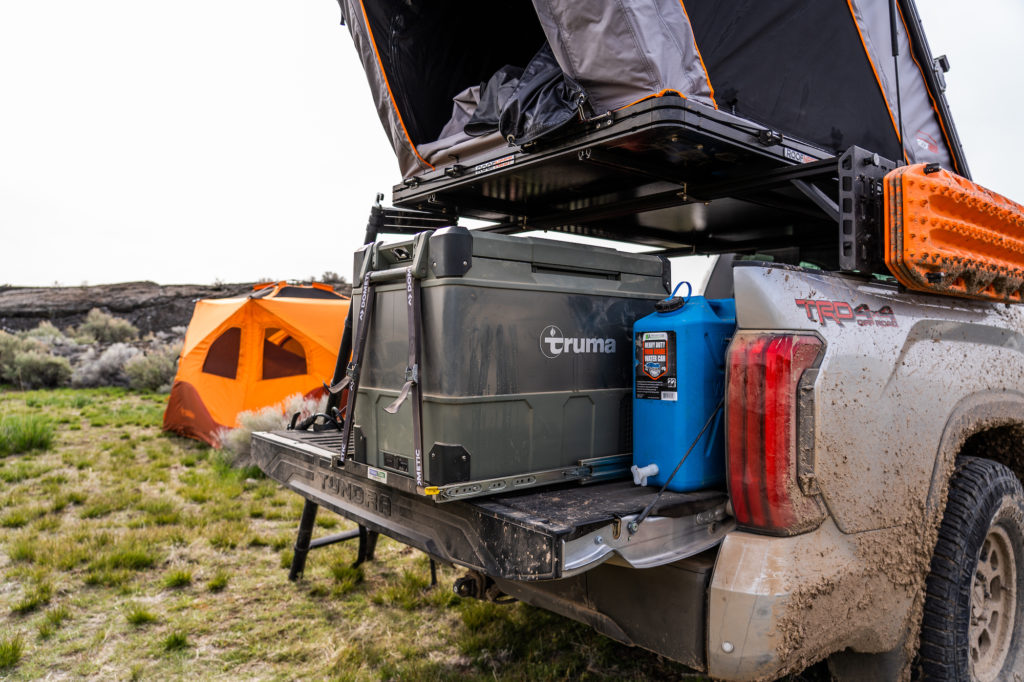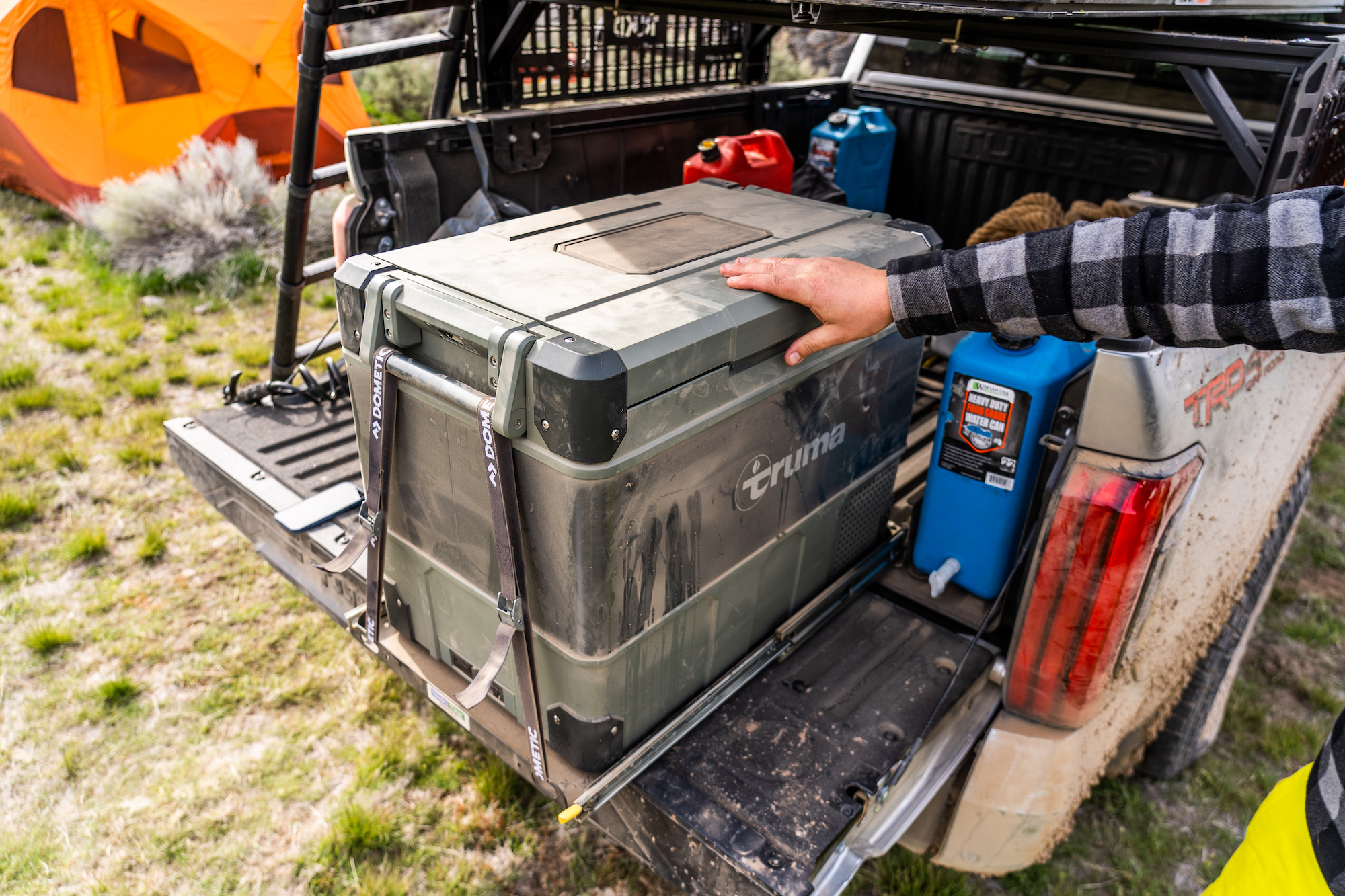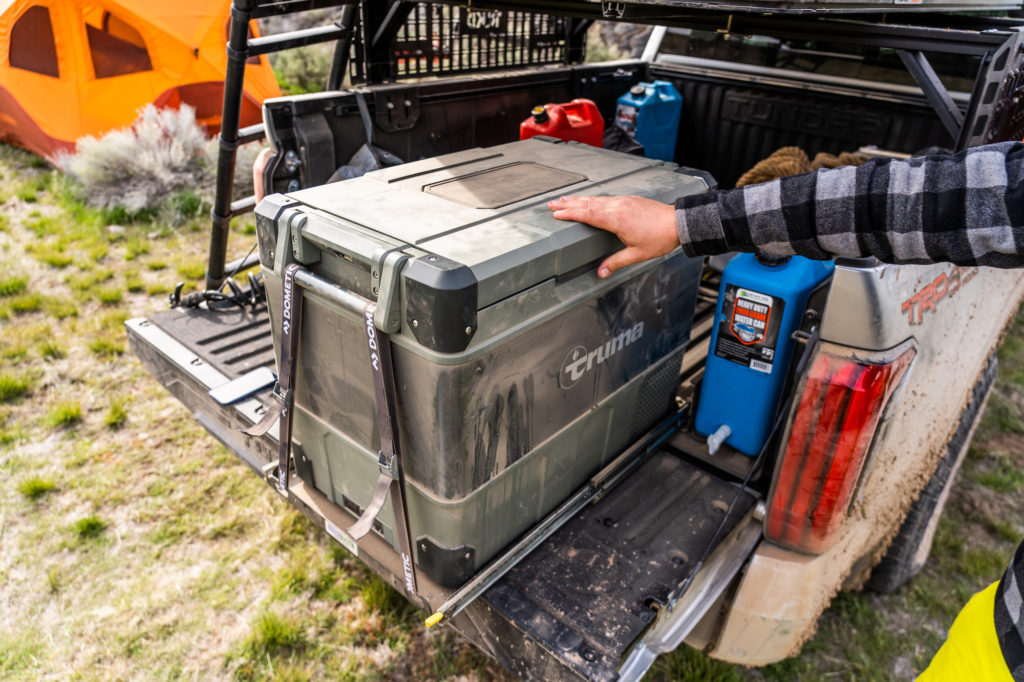 Until the C69, all of the fridges I had tested were single zones of varying capacities. When Truma offered for me to test its C69 dual-zone fridge/freezer, I jumped at the chance. More than intrigued by the novelty of a dual-zone, I was interested in the C69 because I often require ice packs for my back when I am traveling. So, having the ability to keep packs frozen on the trail would greatly ease my pain and improve my overlanding experience.
I happily took Truma up on the offer and mounted it in the bed of my third-gen 2022 Toyota Tundra.
The details
For its internal capacity, 69 liters, the C69 isn't terribly big. It measures 28 inches long, 18 inches wide, and 22 inches tall. Considering you can fit 87 12-ounce cans inside it, the C69 doesn't seem that big at all. Honestly, I was expecting it to be bigger on the outside than it is. Immediately, I was pleased with the C69.
Setting up the C69 was a cinch. Setup involved no more than pulling it out of the box and plugging it in. I opened my smartphone and downloaded the Truma app from the app store. The app found the C69 right away and paired via Bluetooth without issue. Based upon how I have the fridge mounted, the physical controls are faced away from the tailgate of my truck. This makes turning it on and off and setting the temperatures impossible.
However, with the app, I can easily control all functions of the fridge from my phone, from powering it on and off to setting the temperatures of the two zones. It's fast and reliable. I especially like that the lid can be flipped and hinged from either side of the cooler, enabling more flexibility in installation.
I don't yet have an auxiliary battery setup in my Tundra. This means I have the C69 wired right into my truck's primary battery. Delightfully, I can monitor the fridge's power draw and the battery life from my smartphone. This takes most of the worry out of running a fridge from my battery. With a constant eye on battery power level and draw, I don't have to fear of waking up to a dead battery in the morning.
Using it
I've used the Truma C69 cooler during several overlanding trips now, from quick overnighters to weeklong excursions. And, as the Aussies say, it's held up a treat. It easily fits enough food and drink for two adults for a week (with some clever packing) and a couple ice packs.
My only niggling complaints come with the lids — the top lid and also the little loose plastic lid that covers the smaller side of the dual-zone. The loose lid has hard corners on one side and rounded edges on the other. This means it will only fit one way. However, it sometimes takes a little fiddling to get it to seat, even when oriented correctly. Not a huge issue, but a slight annoyance.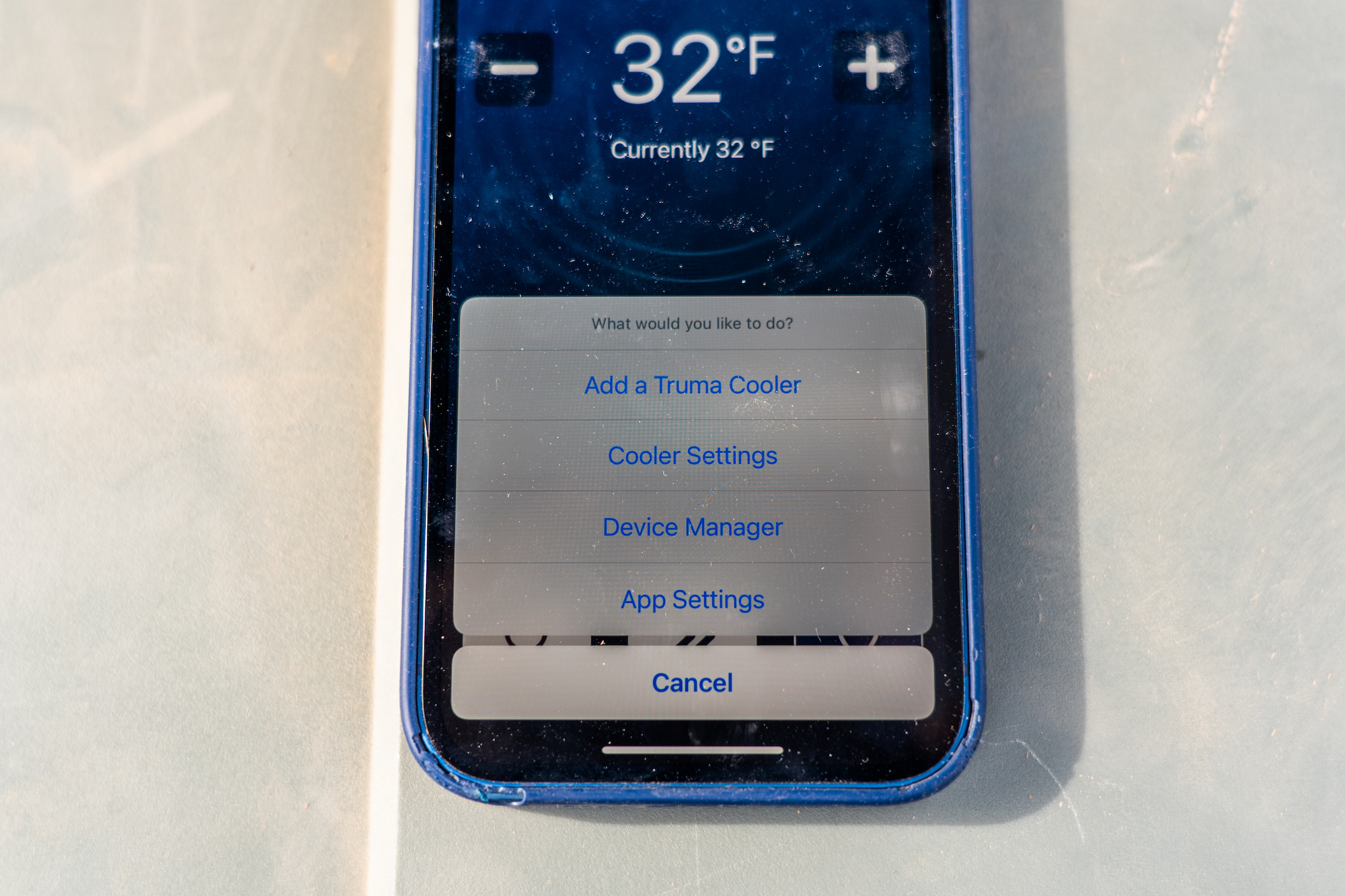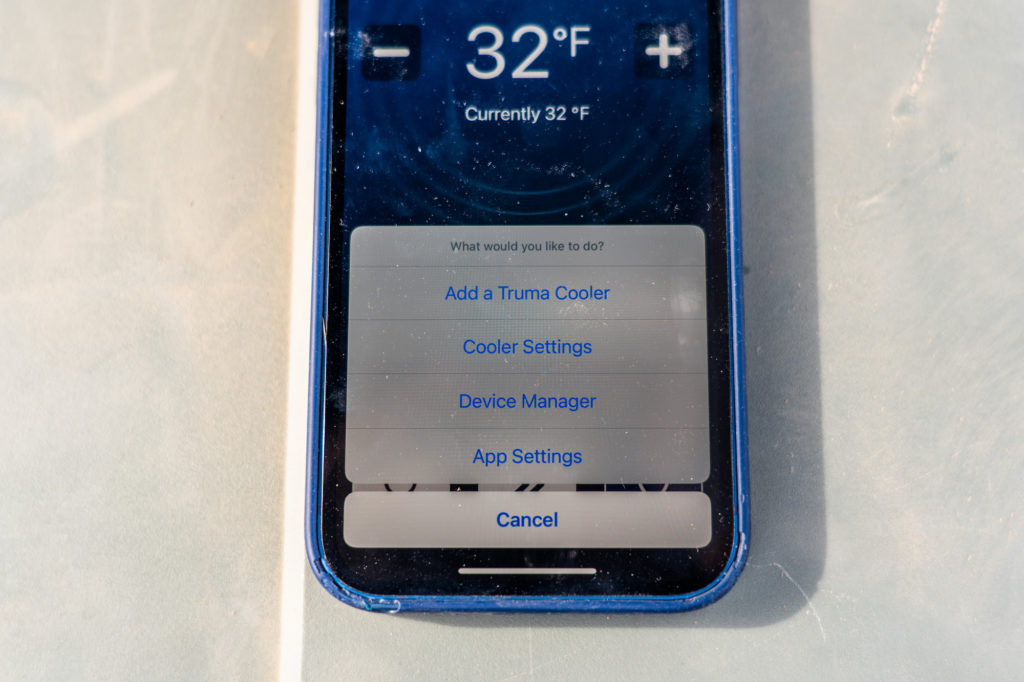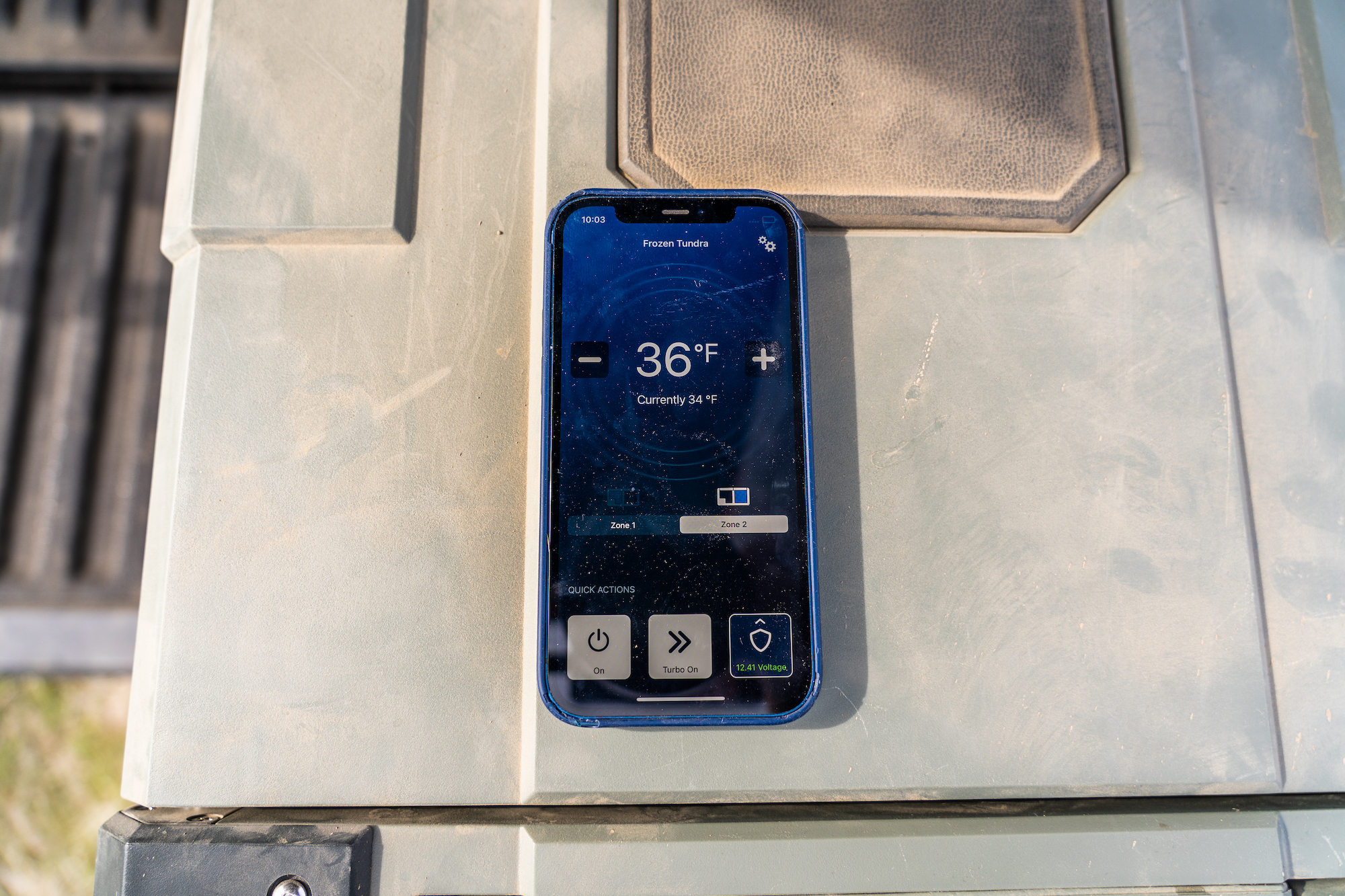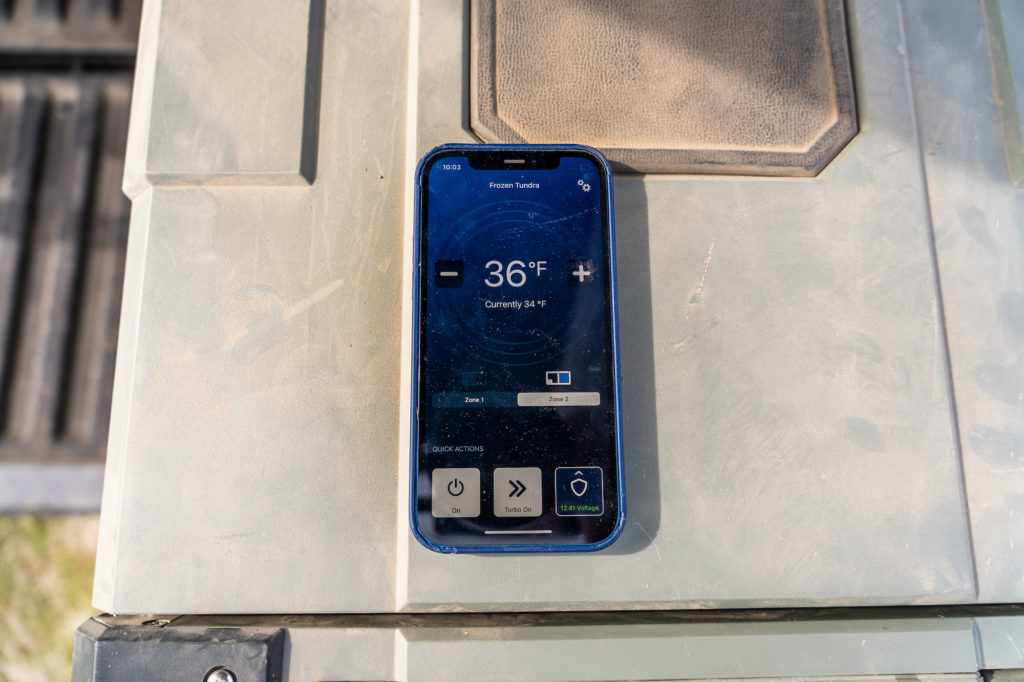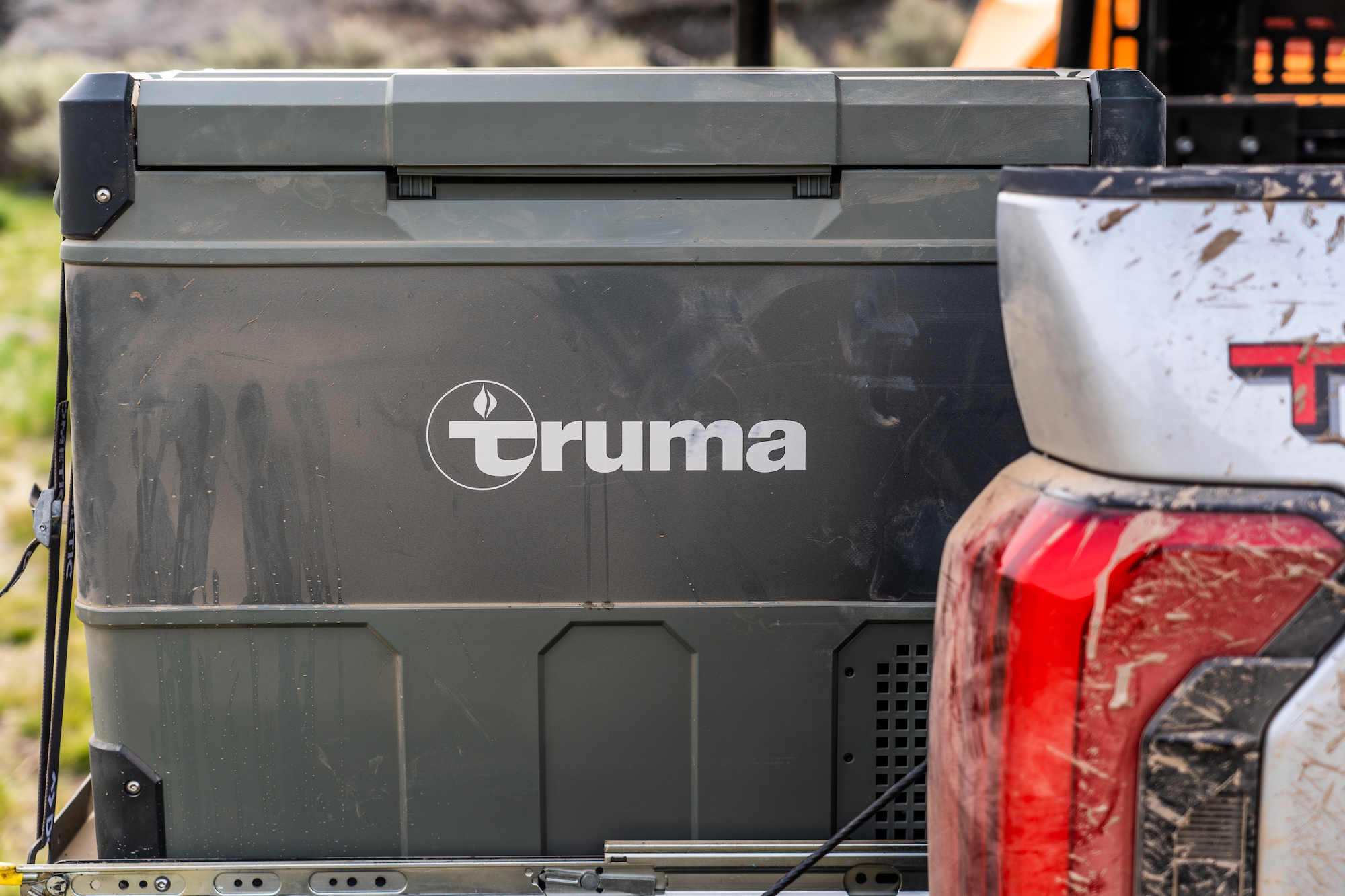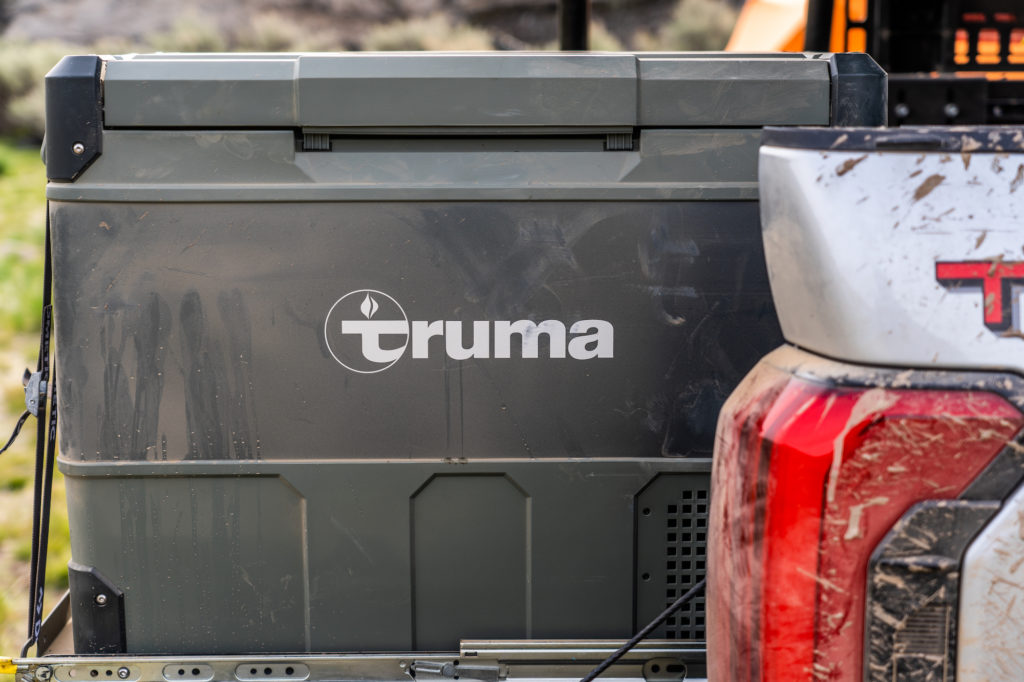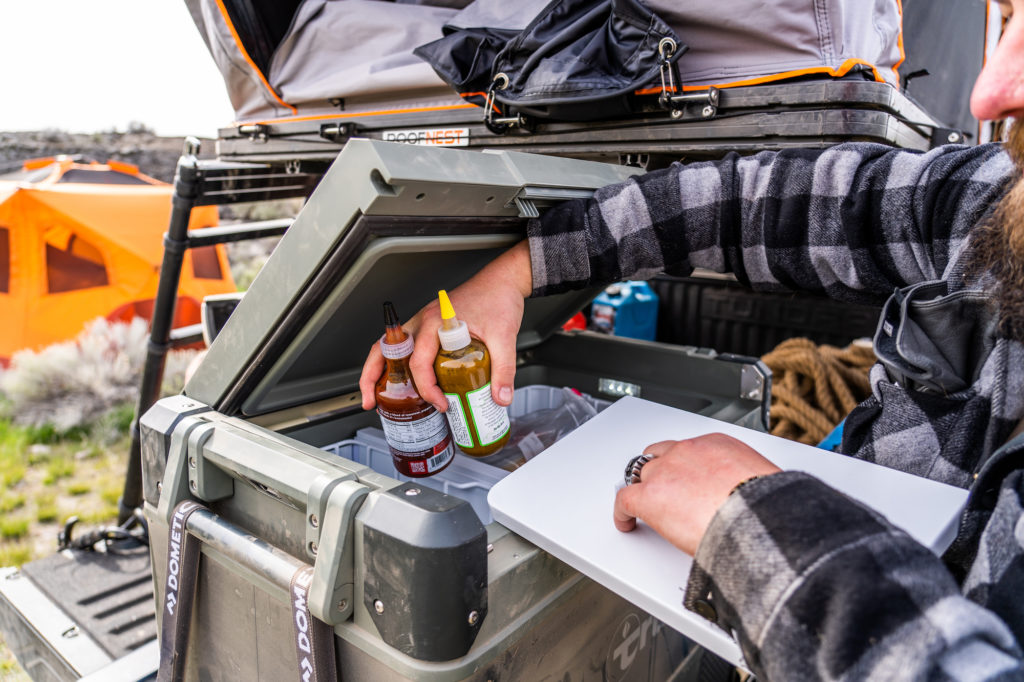 The second small complaint is with the latch on the top lid. After a handful of uses and a light dusting (OK, a dust storm worth of dust), the latch didn't operate quite as smoothly as it did from right out of the box. It hung up, requiring more force to open and close.
Again, I keep the fridge exposed to the wind, rain, and dust in the back of my Tundra. Given these factors, I am impressed it's held up as well as it has. I've been quite literally torture testing it. The latch works, it's just not as smooth as it was out of the box. But given the fact I'm treating it worse than most owners ever will — paired with its overall quality of the rest of the C69, its efficiency and ease of use — I can hardly fault it.
In the end
I hadn't heard of Truma before roaming the isles of Overland Expo. Despite the brand's relative lesser-known status (at least to my friends and me), I was delighted to learn that the company has been around for nearly three quarters of a century.
Here's how the Truma website describes its history: "The company was founded in 1949 in Germany and named after U.S. President Harry S. Truman. With the Marshall Plan for economic recovery after World War II, President Truman made it possible for Germany to become industrialized. That's why, in Truman's honor, the company founder Philipp Kreis called his business Truma. In over 65 years, Truma has developed into a successful international company that is still family-owned."
If you're shopping for high-quality fridge/freezers (i.e. powered coolers) for your overland rig, I recommend Truma, especially the C69 dual-zone.
---
What to know:
Volume: 69 liter
Volume: 18 gallons
Can Count: (12oz): 87
Zones: Dual
DIM IN (LxWxH): 29x18x22
DIM cm (LxWxH): 73x45x55
Weight: 69 pounds
Weight: 31.2 kilograms
Temp Range: -8F to 50F (-22C to 10C)
DC Power: Two 12/24-volt DC outlets
AC Power: One 110-volt AC outlet
Average Hourly Draw: 0.8 amps
Lid: Removable 2-way
MSRP: $1,549.00
---