American fans of Suzuki's tough-but-tiny Suzuki Jimny 4X4 will have to continue to admire the machines from a distance, and the heartache may intensify, with the introduction in India of a new 5-door variant that would seem tailor-made for "bigger car" markets like the U.S.
Long a three-door (or two-door by American nomenclature) mini-machine with a punchy motor and surprising off-road chops, the "All-New Jimny 5-Door" grows by just over a foot to accommodate the two new doors, and sees refinement and new features throughout.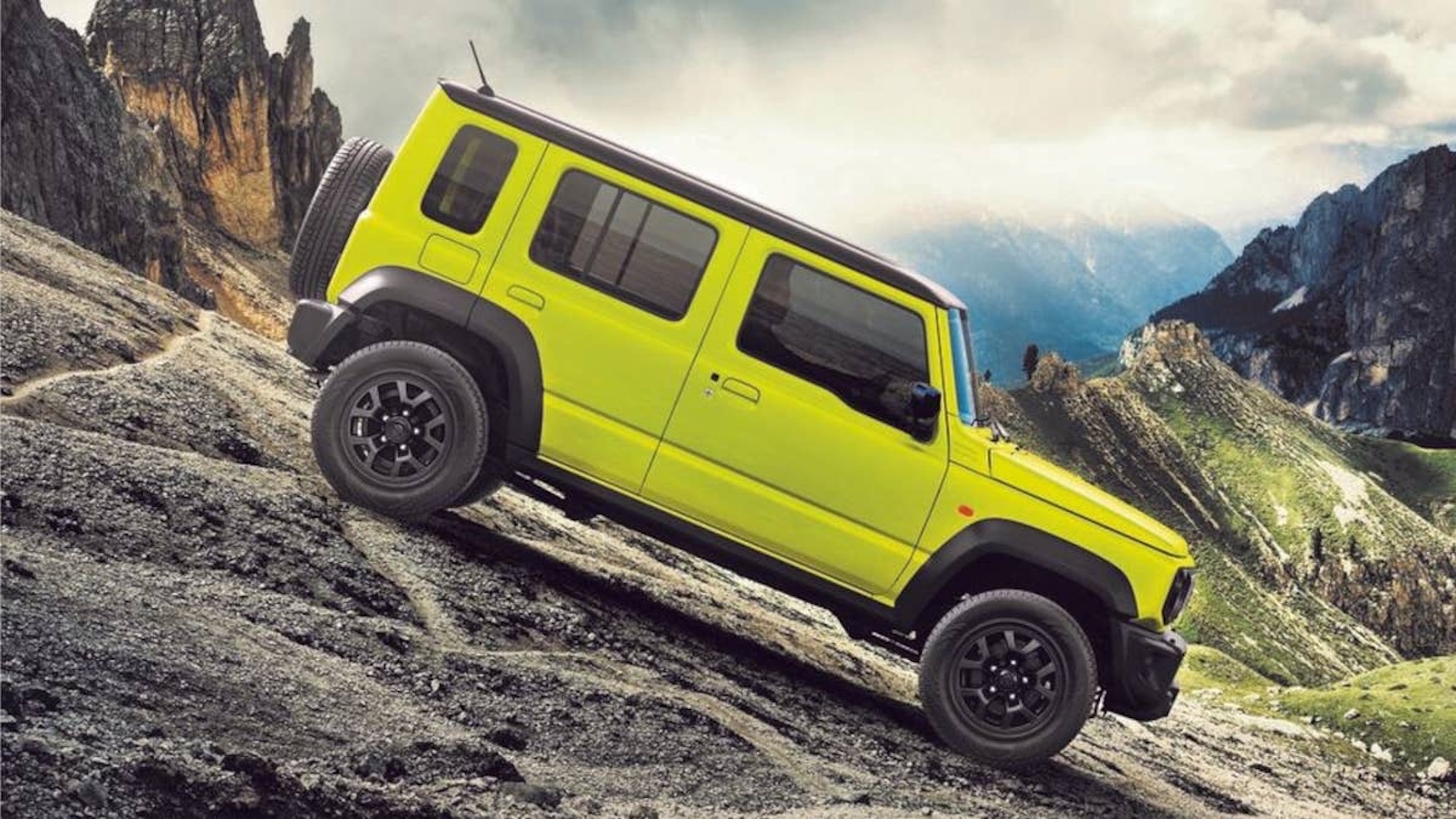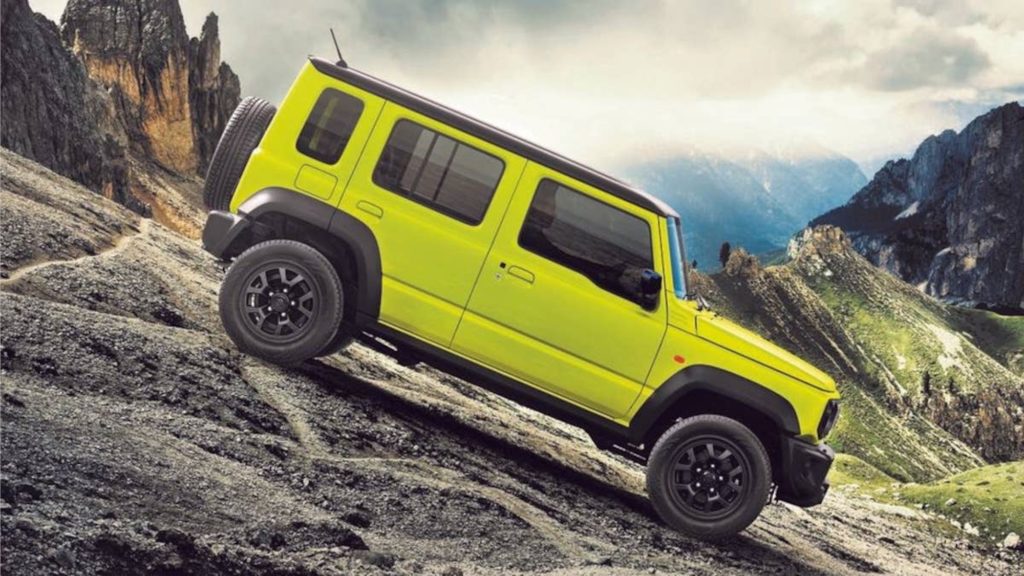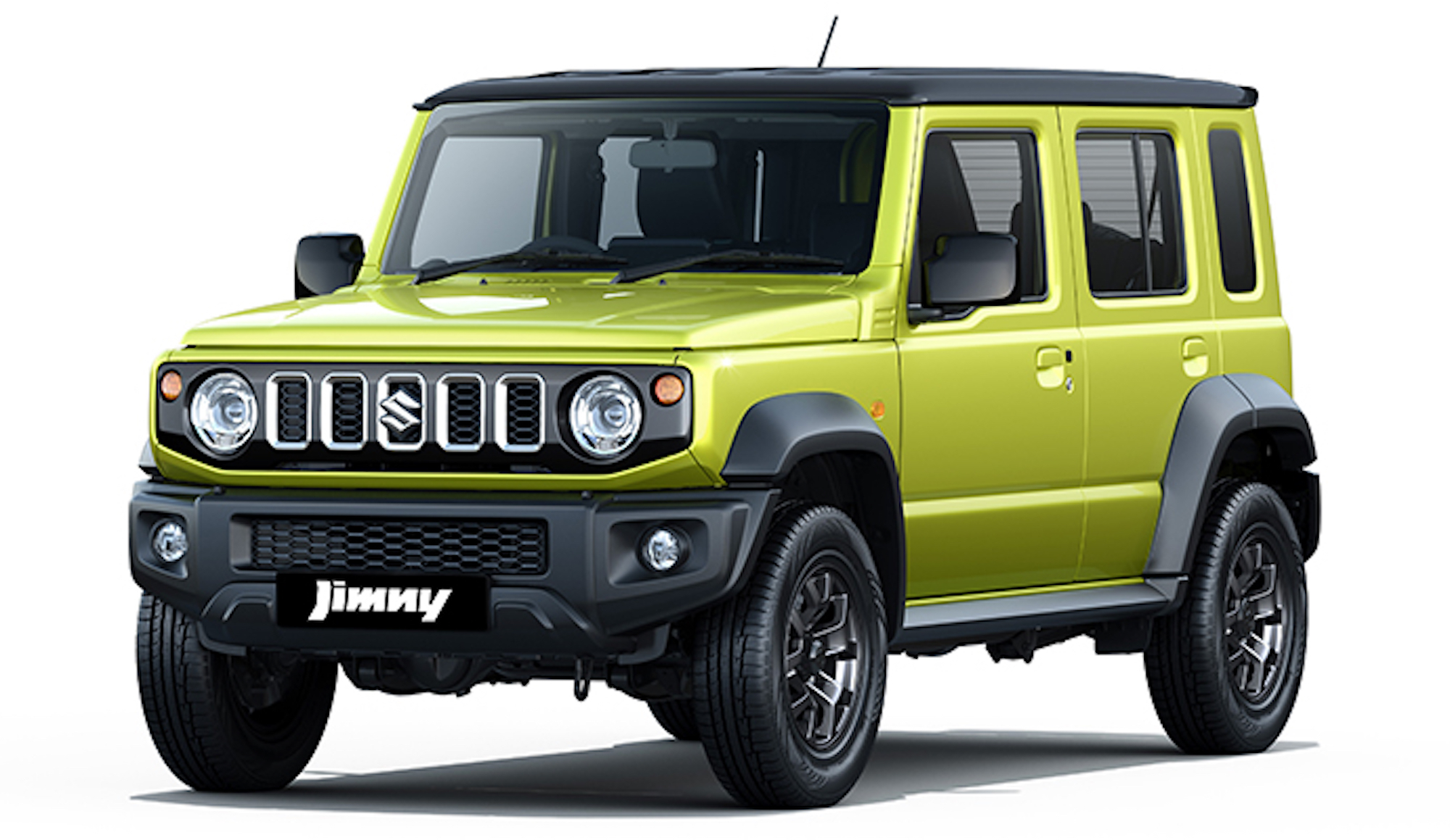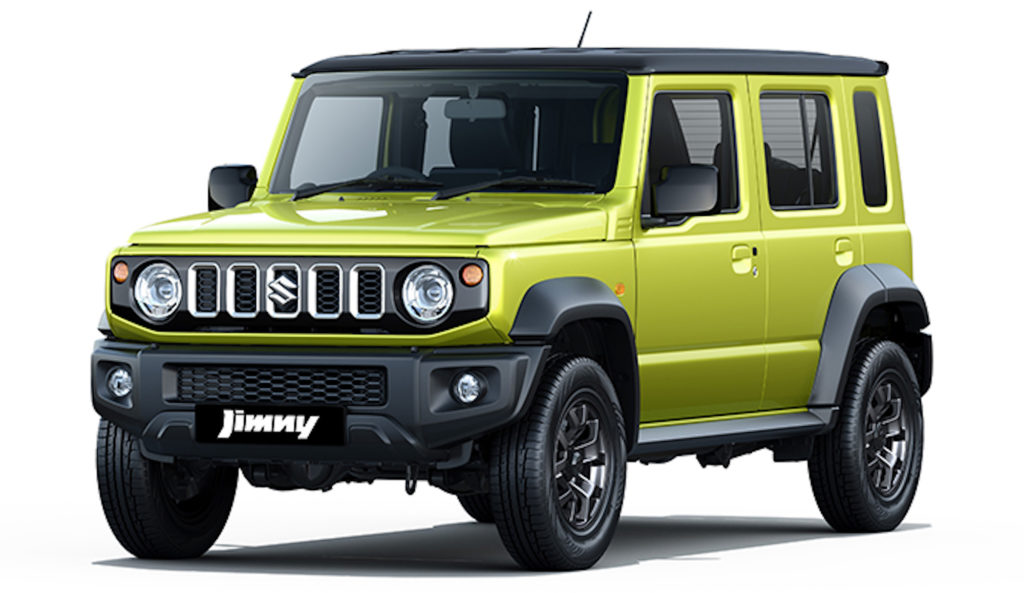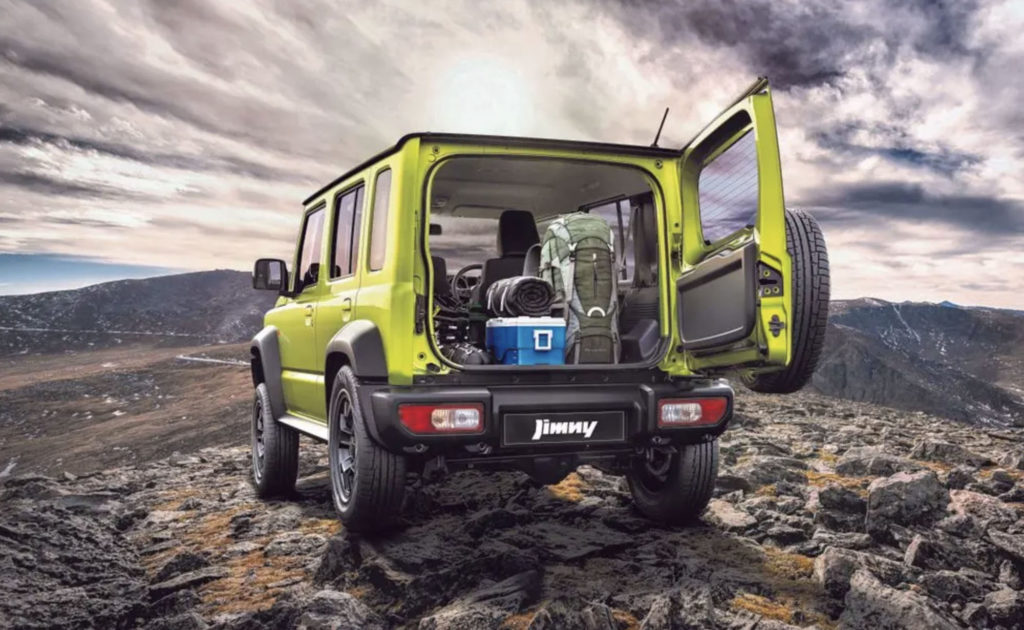 Weight grows 220 pounds to 2,660 pounds total and the wheelbase is now 8.5 feet; still on the small side of … pretty much everything. However, the 5-door is quite roomy by Jimny standards, including 7.3 cubic feet of cargo capacity inside, which is more than double the 3-door version. Put down the seats and there's over 11 cubic feet of space for gear. What a palatial palace!
Running gear remains the same, with a buzzing inline-four making 103 horsepower and 106 pound-feet of torque, routed through a five-speed stick or four-speed automatic. Best of all, a useful low-range transfer case and limited slip diff are standard bits.
The longer wheelbase comes with some compromise to approach, breakover, and departure angles, however. The Jimny coupe rated 37, 28, and 49 degrees while the new 5-door resets to 36, 24, and 50 degrees. Not much of a change, thankfully.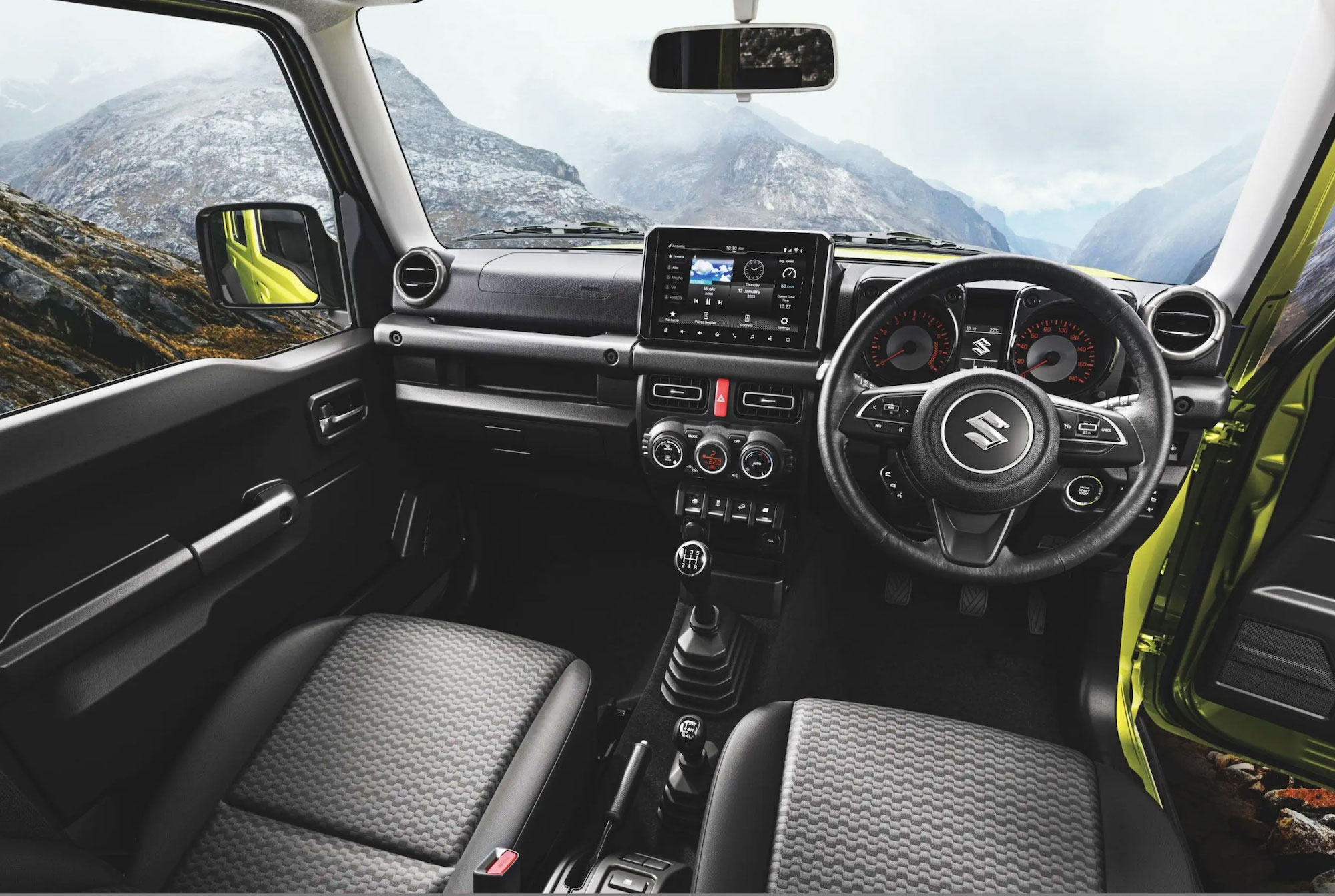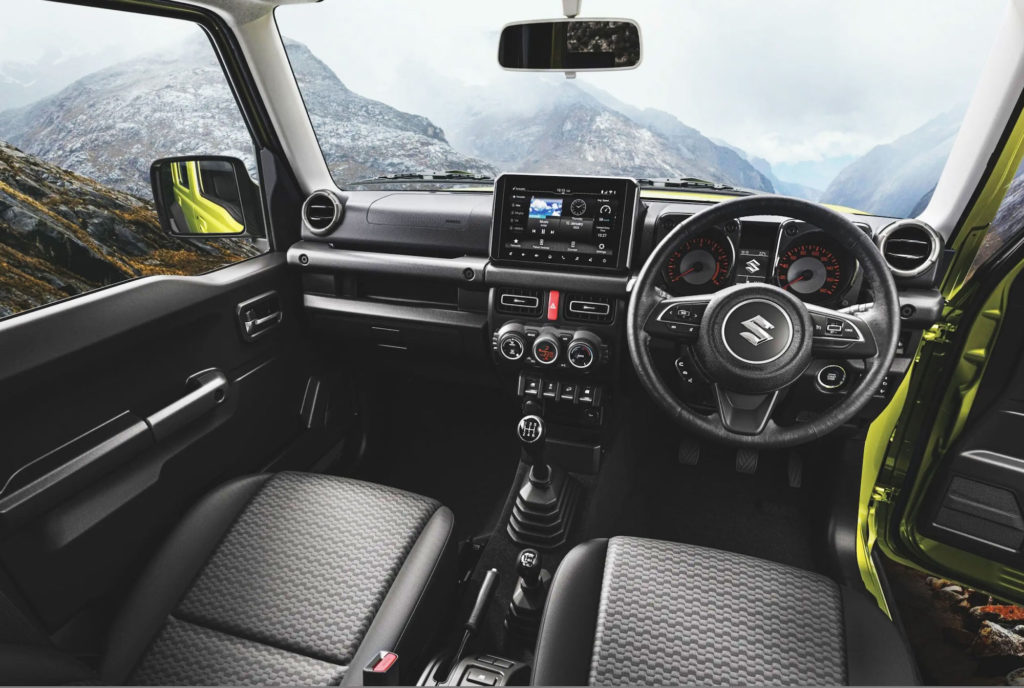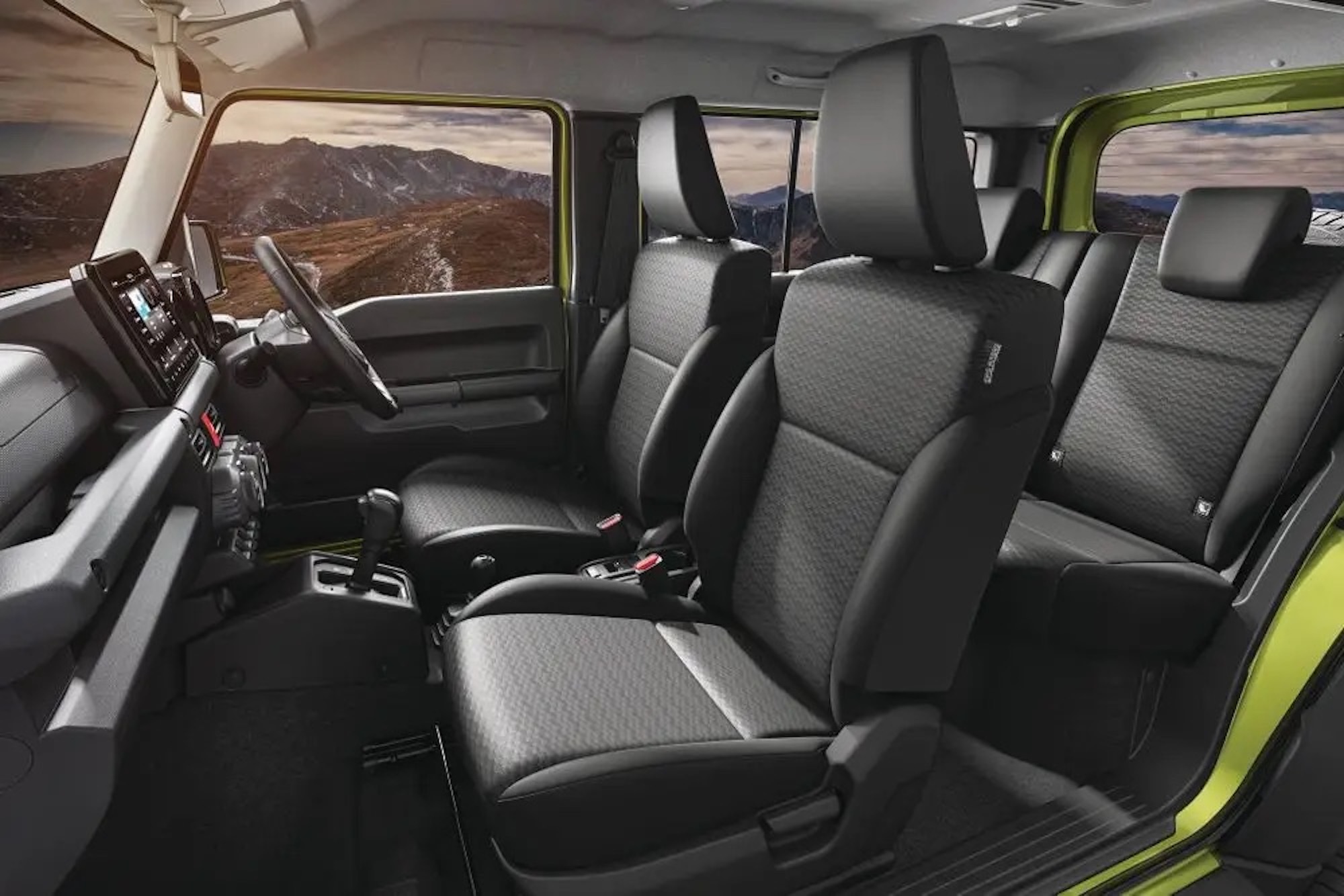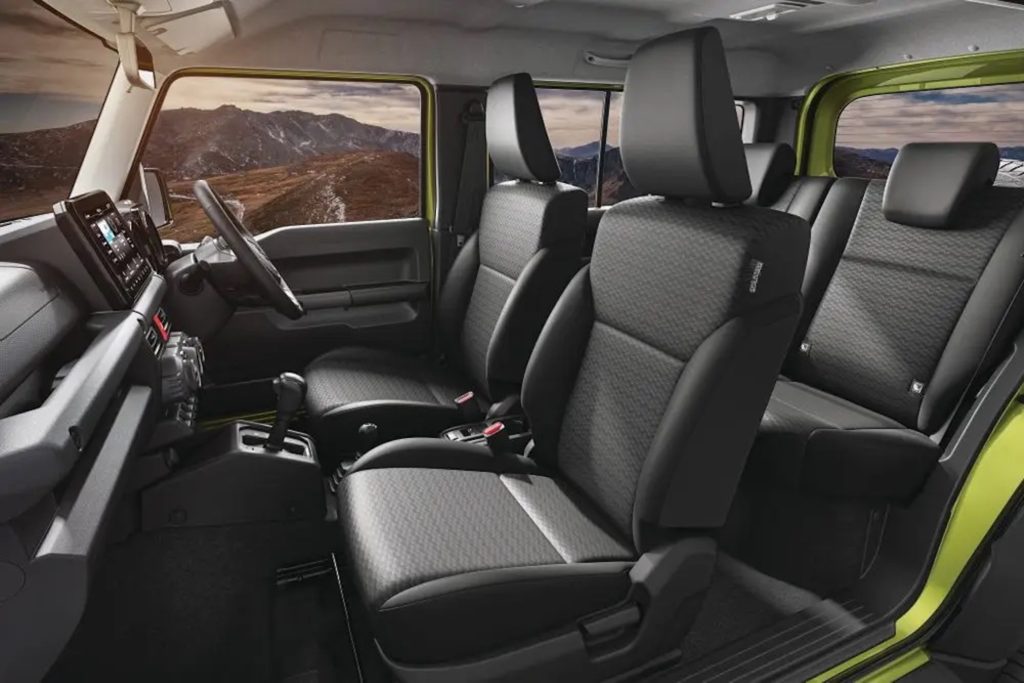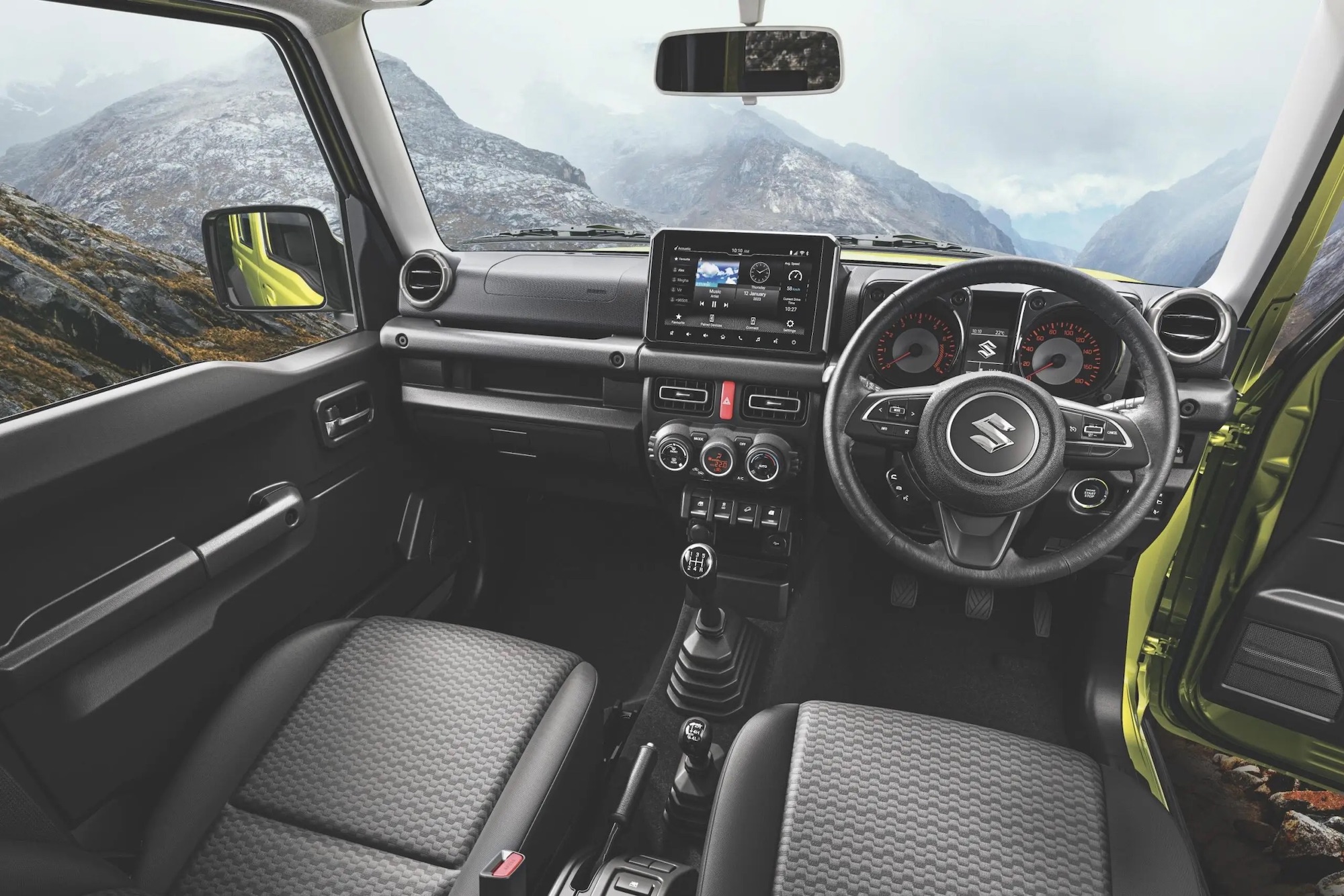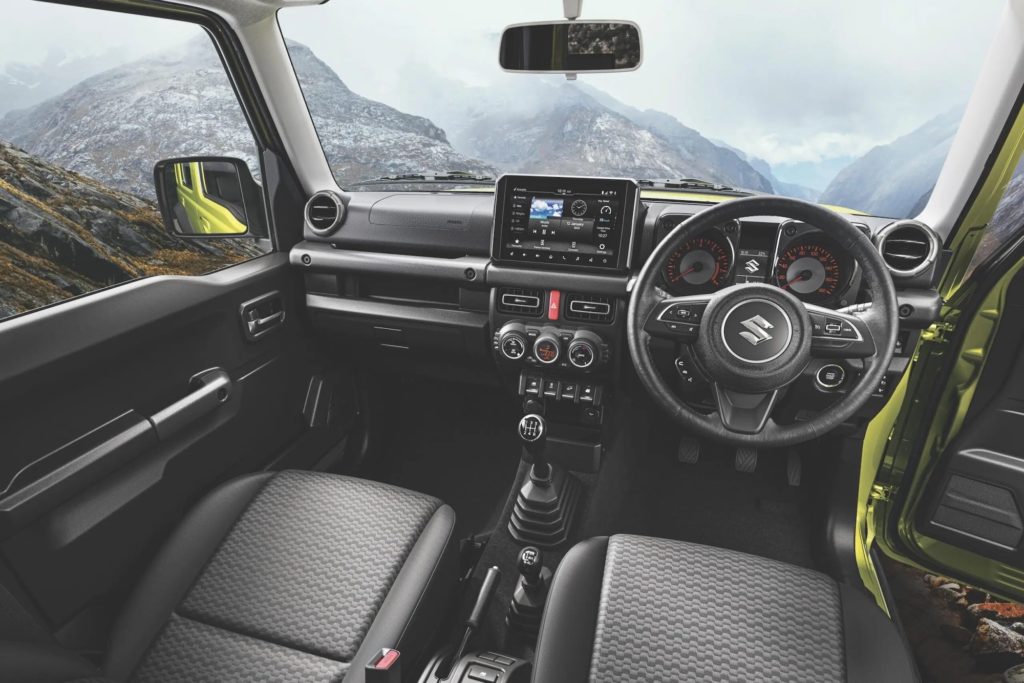 As noted, the new Jimny 5-door will not be sold in the U.S., but will arrive this year in India, Africa, Latin America, and Australia. "Latin America" means Mexico, so if you know a guy who knows a guy (or gal) down there who scores one, maybe they could make their way north for a visit and let you have some seat time in a proper environment.
Pricing and delivery windows were not announced. But that doesn't matter because we won't ever get it. C'est la vie