Despite being awash in new trucks of every flavor and type, we U.S.-based overlanders still tend to lust after the models we can't get our mitts on. That will probably be true for the just-announced Mitsubishi Triton, also known as the L200. So far, it's only going to be sold in Thailand and Japan — at first.
According to a press release from Mitsubishi, it does appear the brand will be spreading the new Triton around much more broadly in the future, although it don't say exactly which markets it will end up in, but it looks promising the U.S./North American Mitsu' fans will be in luck (emphasis ours):
"With production ultimately expected to reach 200,000 vehicles in over 100 countries, the all-new Triton is an extremely important model that will provide foundational support for Mitsubishi Motors, as well as the first global strategic vehicle to be rolled out at the start of our growth phase. Please look forward to our challenges that begin from here."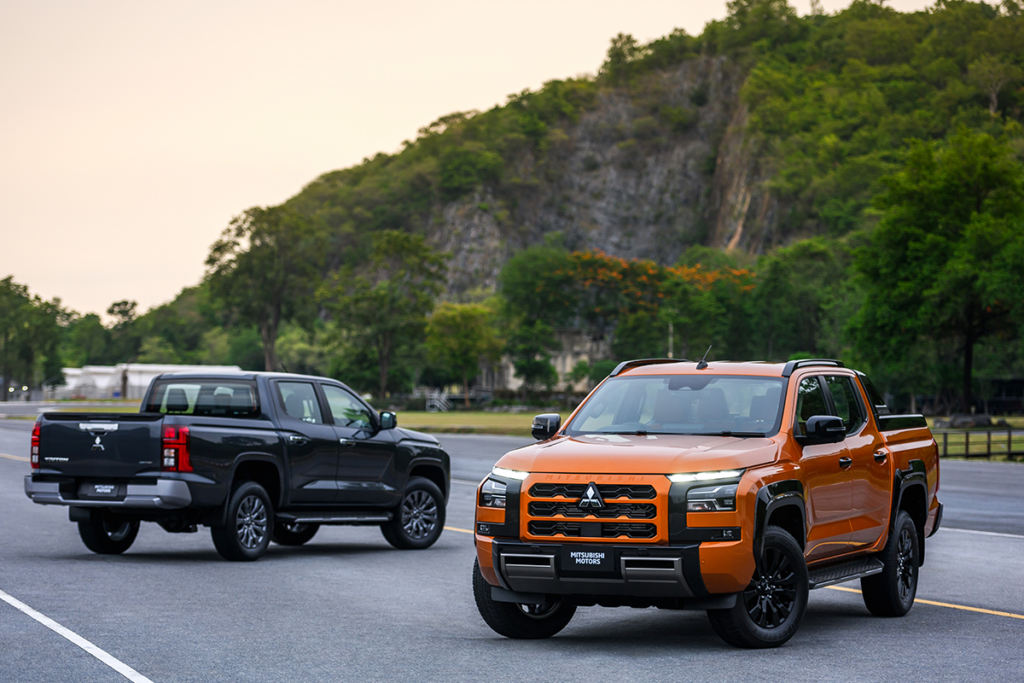 Mitsubishi is no stranger to overlanding with their popular (but relatively rare) Montero Overlander and it looks like the Triton will have similar appeal as well as a solid tech and traction resumé. The truck will come in three primary configurations, a crew cab with "two rows of seats offering both the comfort of an SUV and the utility of a pickup truck," a basic single-cab and a club-cab type with flex space behind the front seats. Jump seats? Unknown so far.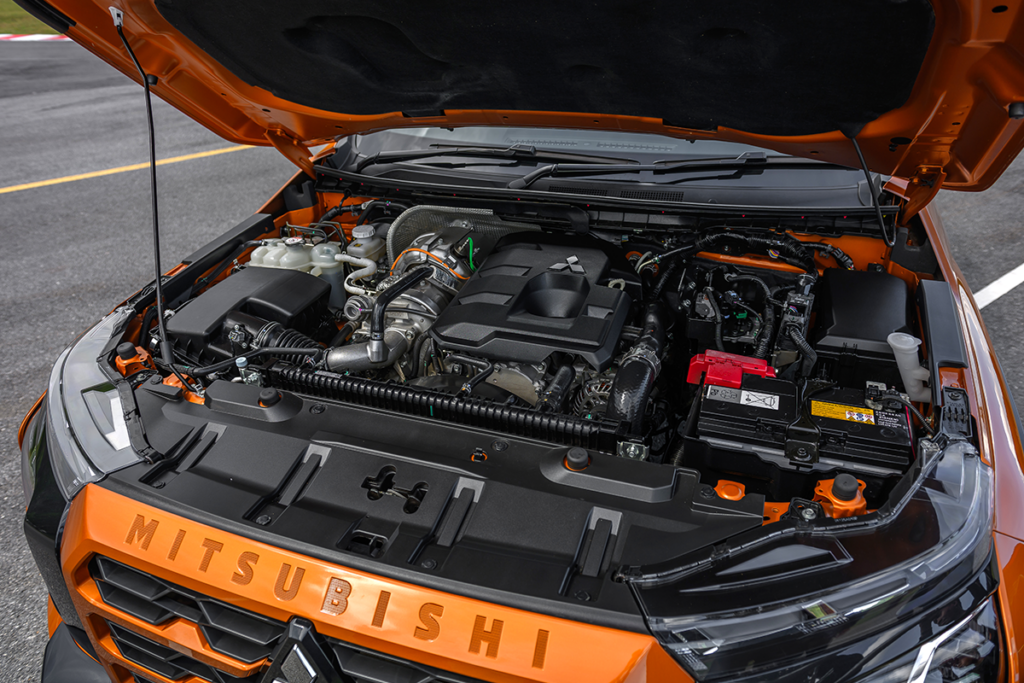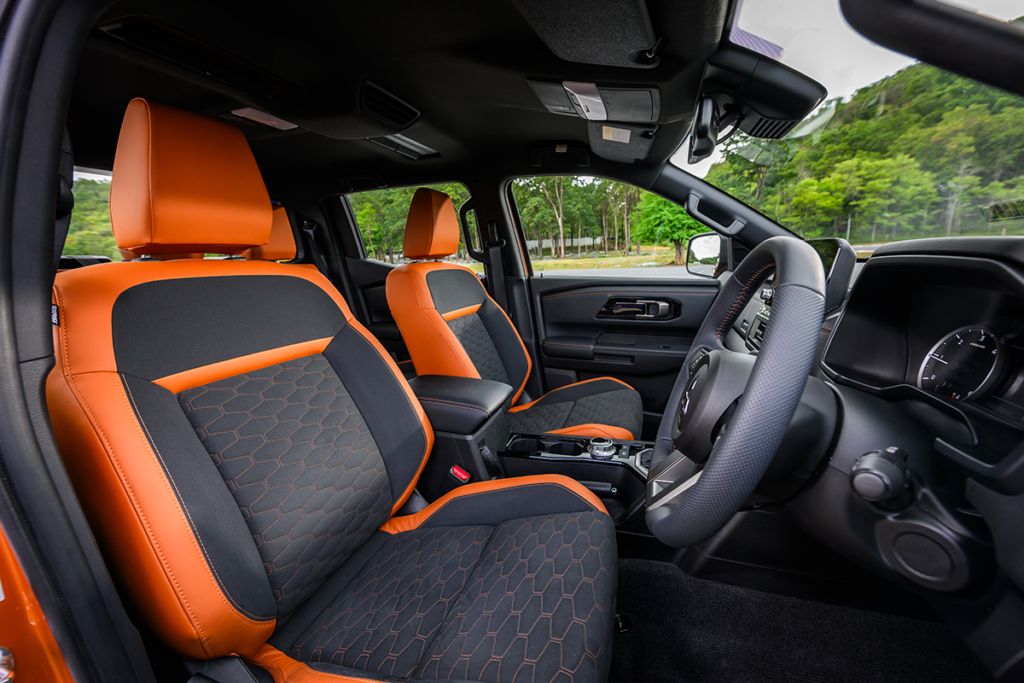 Bed size looks to be standard across the range with no long bed option, at least not yet. Six color options will be offered, including a burnt orange scheme called Yamabuki Orange Metallic. The truck sports a modern appearance package on par with market rivals, including LED eyebrow headlights, a large grille and apropos deep wheel wells.
Power for the ladder-framed Triton comes from a 2.4-liter turbo diesel ranging in output from 150 to 201 horsepower and 243 to 347 pound feet of torque depending on the trim. Like new inline-four gas-powered models from Chevy and Ford, it appears firmware/software will determine power output, rather than actual physical differences in the engine. Power flows through a six-speed auto with manual shift controls on some trims. It does not appear a three-pedal manual will get made. While 200 ponies falls short of most American market offerings, it's a good fit for Asian markets where fuel efficiency is often prioritized over outright power and towing torque is more useful than low 0-60 times.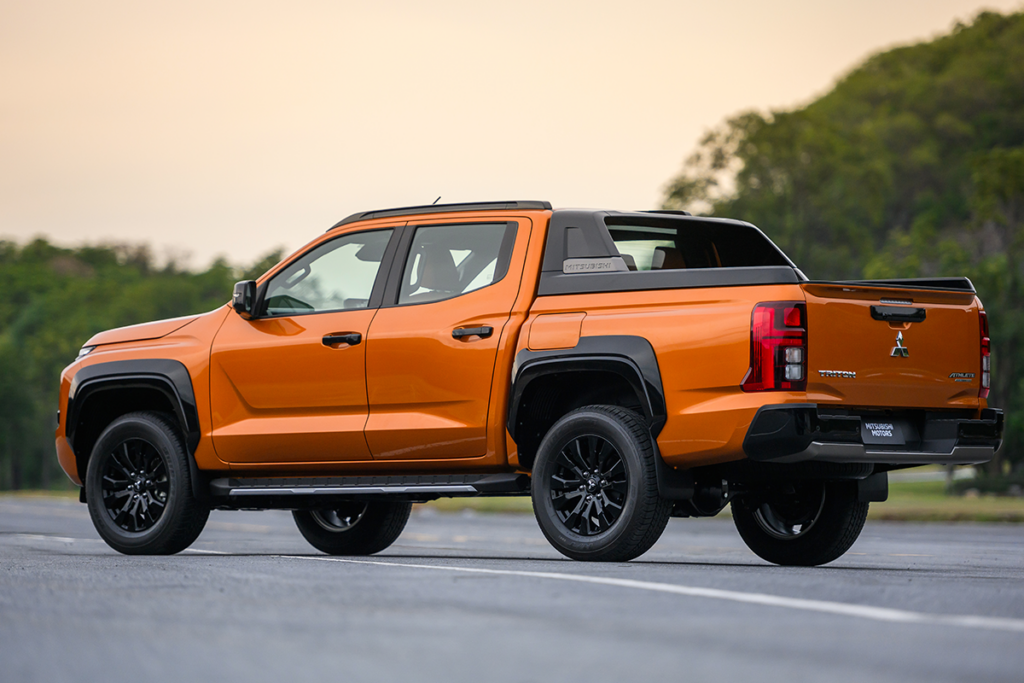 The truck will also be available with numerous traction packages, ranging from a simple rear-wheel two-wheel "2H" drive work/fleet truck up to a top-spec 4LLc "Super Select 4WD-II system" with locking center diff, 4-low and seven drive modes, including Mud, Sand and Rock modes. How many modes and how capable the drivetrain is will be up to buyers' wallets.
Other tech bits include the now usual suite of sensors and proximity nannies, along with adaptive cruise. Of note, Mitsubishi also showed a rally-race version of the Triton, which you can view in detail on this 3D enabled page. No pricing was announced.