Powering our ever-growing list of tech toys and tools away from the grid can be a challenge, but battery power systems maker Redarc is here to help with their latest big box of electrons, called the Alpha 150.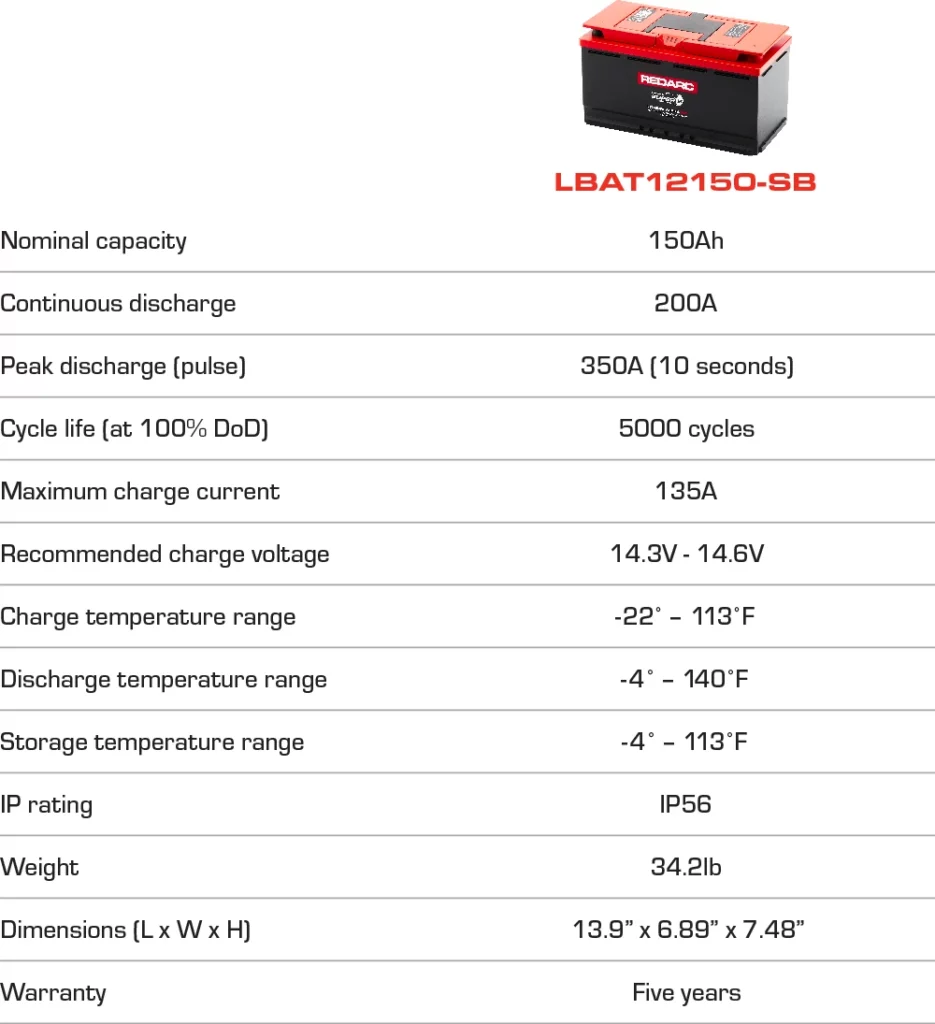 The Alpha 150 is a high-density 12-volt lithium-ion battery that looks like a typical vehicle battery but is much more. Inside, the Alpha 150 features 150 Amp-hours of capacity and includes built-in protections against over-charging, overheating, over-discharge, and more to protect the high-density composition that Redarc claims holds "70% more Amp hours per cubic inch compared to key lithium competitors," so it should power that fridge and coffee maker for long trips with no problem, depending on how you are keeping it charged.
The Alpha 150 will chat with an app via Bluetooth to keep you updated on charge level, charge status, output level, temperature, and more. Handy carry handles fold cleanly into the top of the battery. Maximum output is 200 amps with 10-second bursts up to 350 amps. You'll need to connect it to a 110/120-Volt inverter, of course. Redarc says the battery can be safely charged 5,000 times and has a lifespan ten times longer than AGM batteries.
It can recharge in a hurry, with a full charge taking about an hour at 135 amps, which is a level at which many electric cars charge. Lower rates will take longer, of course.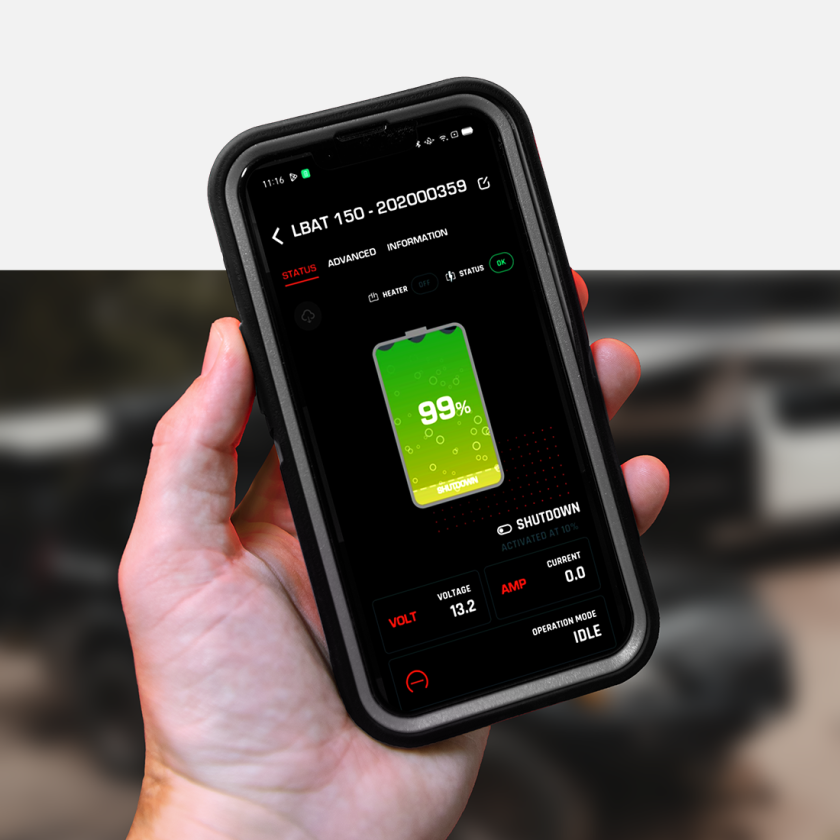 If you're headed to colder climes, the Alpha 150 features internal self-heating, so it can be charged when it's as cold out as -22F, and it will output power down to -4F. On the other end of the thermometer, the Alpha 150 will produce power in temps up to 140F. It's also tough with an IP56 rating, so it will shake off pretty much anything short of submersion.
The Redarc Alpha 150 includes a 5-year warranty and weighs 34 pounds. MSRP is $2,299, and it is available now.