As one of our editors' girlfriends once noticed, it seems as if traction boards are overlanding flare; the pieces of gear you bolt to your rig to show the world that you are serious about overlanding. In many ways, this is true. Many people strap $660 worth of plastic to their trucks to look overland-y without much intention of ever using the boards for their intended use.
Those of us, however, who do indeed use traction boards to, well, gain traction are at a great advantage. That's because they're quicker and easier than hooking up a recovery strap or unspooling a winch. A good a set of recovery boards can get you unstuck in a matter or minutes. Certainly, they're not a recovery silver bullet, per se. But they're an essential first line of defense against low-traction scenarios.
But before we get to the list, let's level set on how to properly use traction boards.
Using Traction Boards
Luckily it is an easy process to get your bogged down rig out of mud, sand, and snow. Here's how:
Start by digging in front of and underneath each tire as well as digging away any mud, snow, or sand touching the frame or undercarriage. Most boards can be turned over to use as a shovel with their concave side. Bonus!
Next, drop the traction boards in front of each tire and lower your tire pressure to 15-20 psi – letting the tire expand onto the board.
Then, slowly feather the gas pedal (don't spin your tires – let the tire and boards do the work) and roll your wheels up onto the boards and drive off.
If you get stuck again, just rinse and repeat until you're on a hard-packed surface. It's just that easy.
Traction boards can be used for more than just traction, though. You can use them to level out an off-camber truck at camp, too, along with other handy use cases.
How To Choose Traction Boards?
There are quite a few traction board manufacturers out there. Prices range from below $100 to upwards of $500 per pair. Picking which one is right for you depends on your budget, how often you'll use them, and the warranty the manufacturer puts on the boards. Cheaper, flimsier boards can shatter under the weight of your rig, teeth can fall off or wear down too quickly. That or they might have problems standing up to UV light. Some brands offer a no-questions-asked replacement policy. Factor all of these variables into your purchasing decision. We are of the camp that one should "buy once, cry once." That means we recommend you pay more one time, so I don't have to replace faulty products in the future.
With this in mind, we scoured the internet for the best traction boards for overlanding and listed them below in alphabetical order. Up top, you'll find the ones we've tested personally and reviewed in the field. Beneath that are ones we may not have necessarily tested but rather just approve of.
Our Favorite(s)
MAXTRAX MKII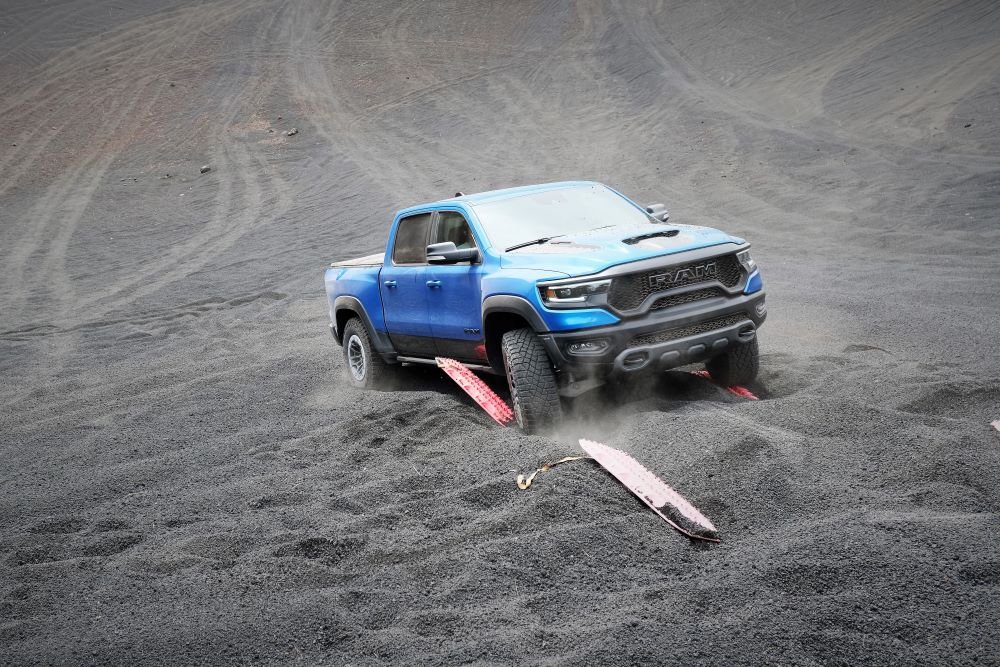 MAXTRAX recovery boards might be expensive. But they are the cheapest, easiest way to get your rig unstuck. The trick to using them, though, is to mount them in an easily accessible spot. That way, you don't have to dig for them when you're in a pinch. Also, though it may be tempting to match the color of your rig, buy the orange ones; you don't want to lose a $330 pair of MAXTRAX in the mud. Read our full review here.
MSRP: $330 per pair
---
Honorable Mentions
ARB 4×4 Accessories — TRED Pro Traction Boards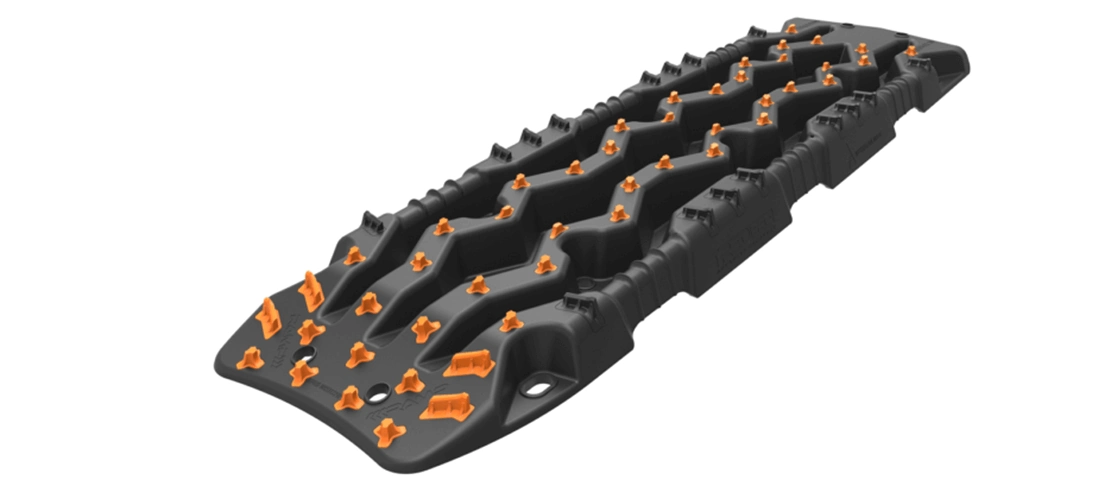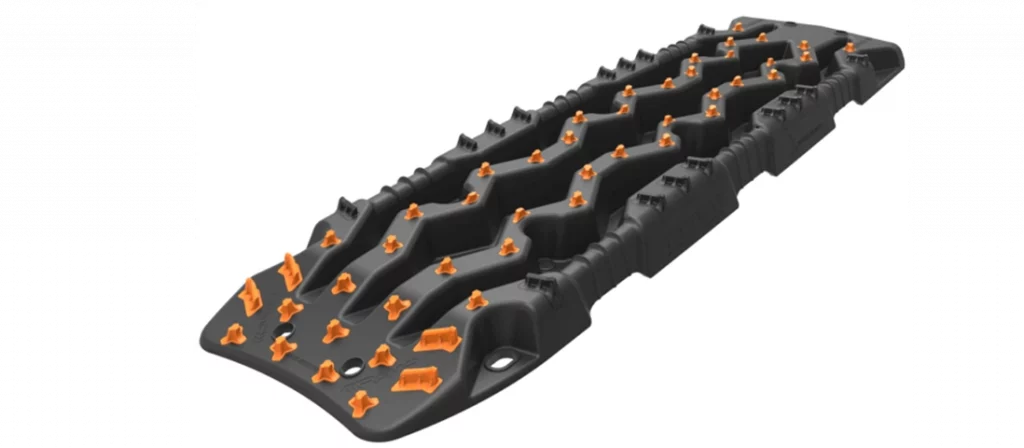 TRED Pro is a highly-engineered all-in-one off-road vehicle recovery device designed to get your four-wheel drive out of trouble when traction is lost in sand, mud, or snow. TRED Pro is engineered, manufactured, and tested on some of the toughest terrain on the planet in Australia. A set of TRED Pro will allow you to explore with confidence without letting traction issues disrupt your journey.
MSRP $299.00 per pair
GoTreads – XL Traction Boards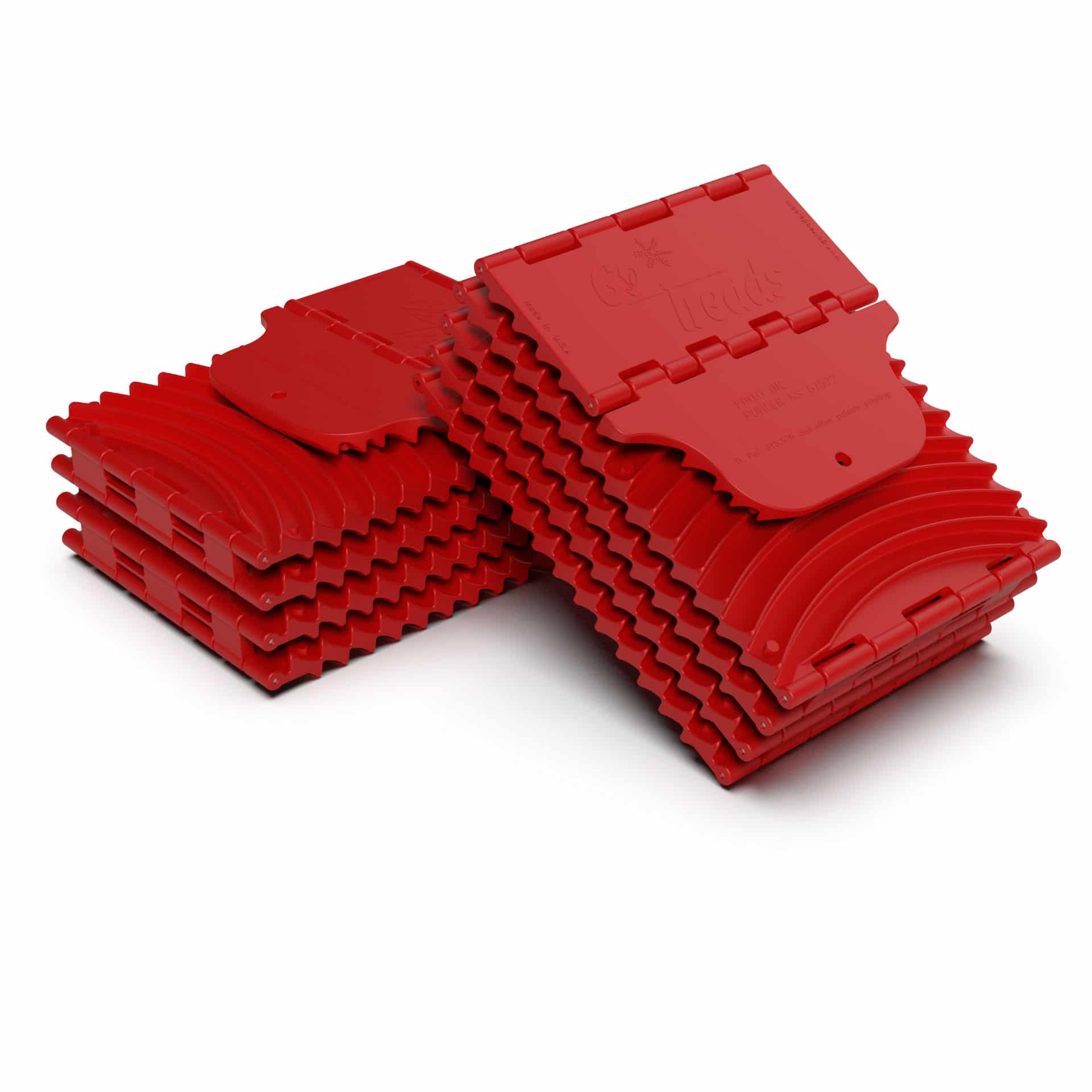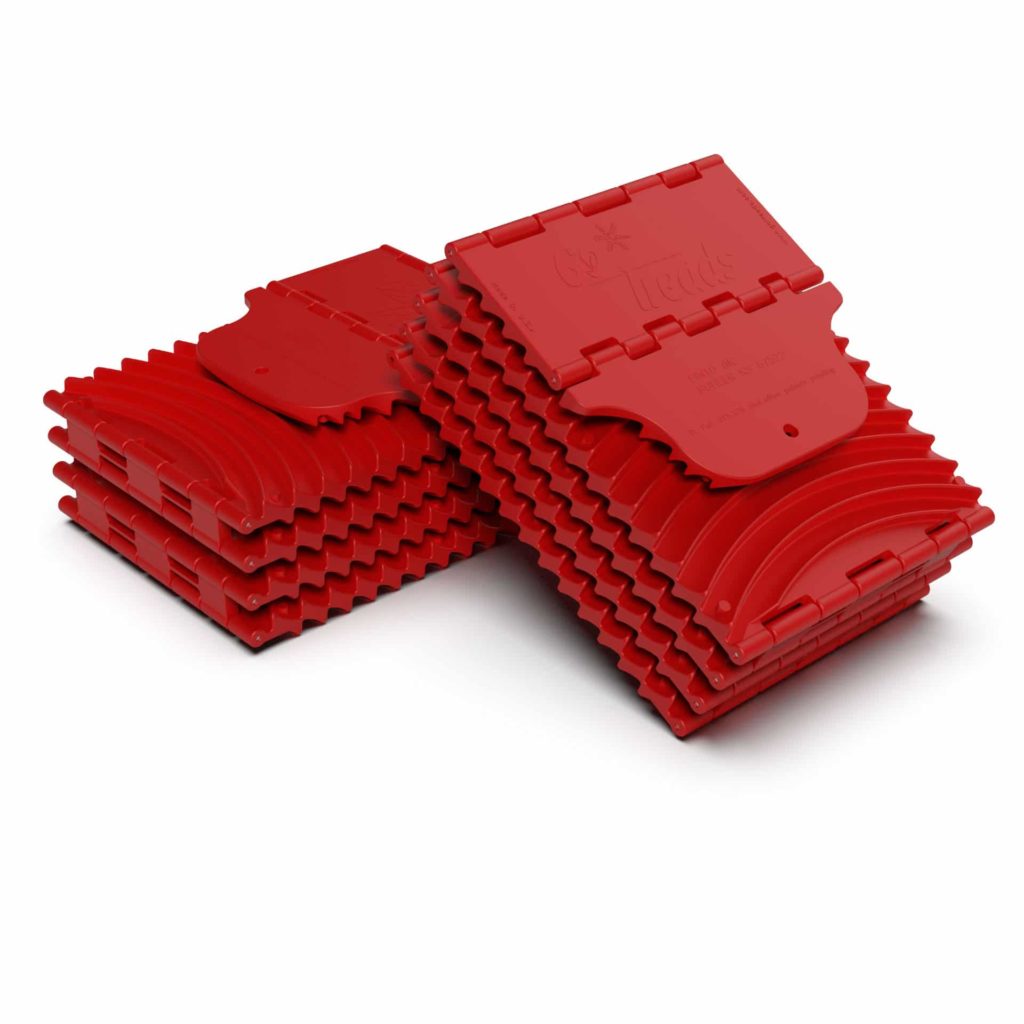 GoTreads are designed to provide the traction needed to get vehicles going again when stuck in snow, mud, or sand. The four-panel version offers one extra panel than their standard version for situations when you need more length. GoTreads XL provided an extra 12″ of traction and 1″ of leveling. For vehicles with larger tires (33″ diameter +) or those more often in extreme terrain conditions. The XL variant provides an extra foot of traction surface beneficial in these scenarios.
GoTreads were designed around one word – simple. They store in small places. They can be put into position in a matter of seconds – no tools, no assembly, no attaching to the tire required. The smooth finish of the tool allows the snow and mud to shake off for easy cleaning. GoTreads are made of flexible, high strength, high impact polypropylene copolymer with special additives to give this durable plastic even greater toughness. Yet, with all this strength, it weighs only 7.2 pounds.
MSRP: $159.00 per pair
Rough Country — Traction Boards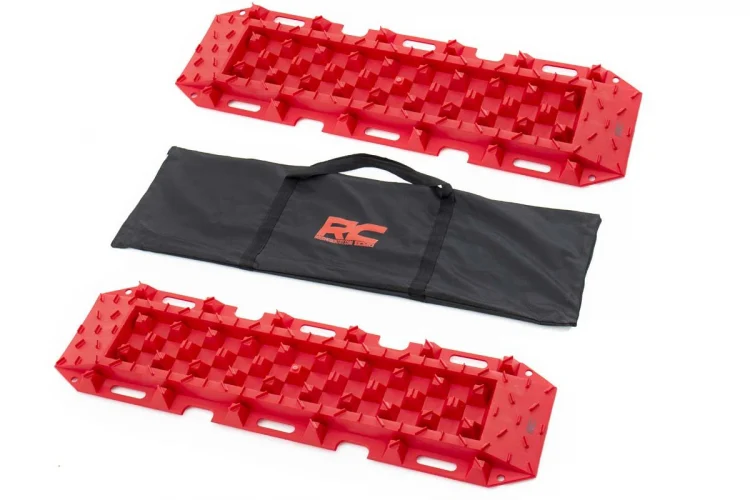 Distinguishing themselves from the rest of the field, the Rough Country boards come with their own handy black tote bag, which is nice. They measure 45 inches long by 13 inches wide. They're made from high-density material with a deep studded design for increased traction. The ends of the boards are ramped for easy entry. They're not the snazziest looking traction boards, nor are they backed by a lifetime warranty. But they are the cheapest. So there's that.
MSRP: $129.95 per pair
Rugged Ridge — Traction Recovery Kit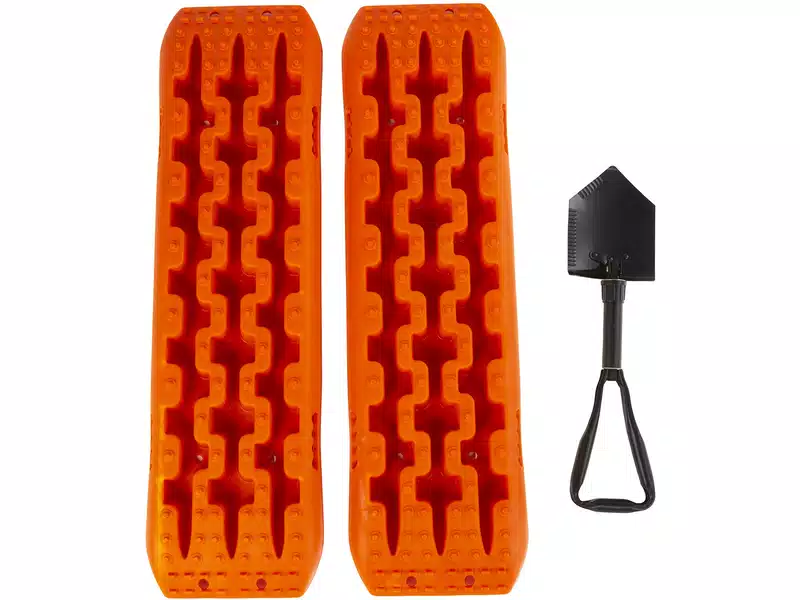 If you pick the Rugged Ridge traction boards, they come with a little shovel so you don't have to use the backs of the boards to shovel snow, mud, or sand from under your rig.
That's not the only way in which the Rugged boards are different than the rest. They're rated for use on vehicles up to 20,000 pounds — more than double that of the ARB TREDs. Plus, they're backed by a five-year limited warranty. Again, it's not clear what use would violate the warranty. So, recover carefully.
MSRP: $167.99
Smittybilt — All Element Ramps Traction Aids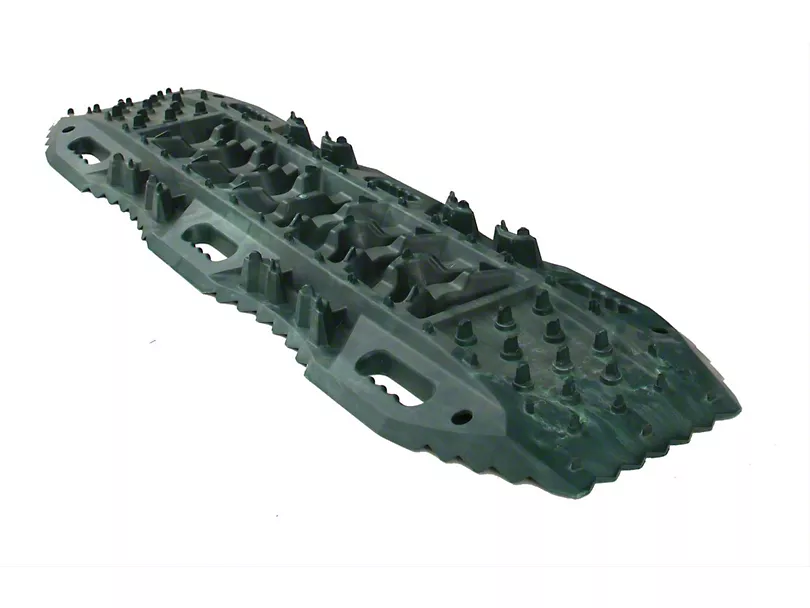 Lastly, we have the Smittybilt and its straightforward named 'all element ramps traction aids.' It's not branding that rolls off the tongue. But for the mid-level pricing, you may be willing to look past the weird name to their bona fides.
Each Smittybilt ramp can support up to 7,700 pounds. They're made from heavy-duty nylon reinforced plastic construction. Carrying handles and sloped entry make for easy carrying and extraction. Like virtually all the others, they're stackable. And they come with a nylon carrying bag. No word on the warranty, though, so tread lightly.
MSRP: $172.99 per pair