When you're gearing up for a multi-day motorcycle ride, traveling in comfort means packing the camp essentials along. As you choose your kit, think backpacking rather than car camping. On an adventure ride, you can only carry what your bike can hold, so striking a balance between space and comfort is key. Here are a few of the things that you'll always find in our panniers.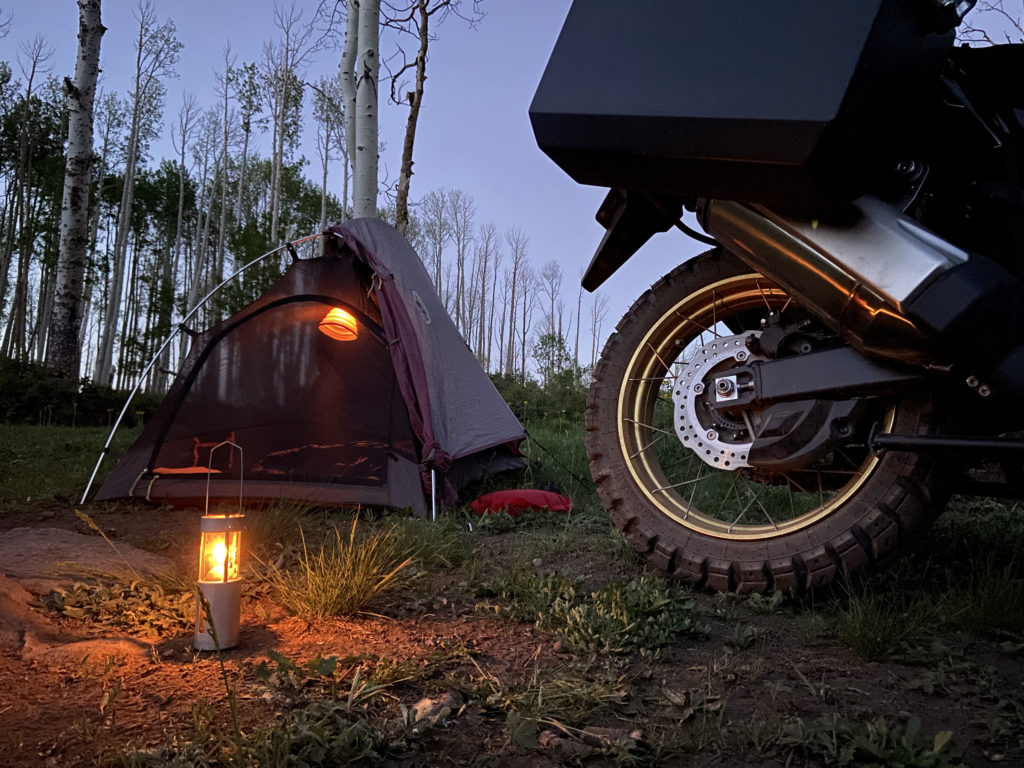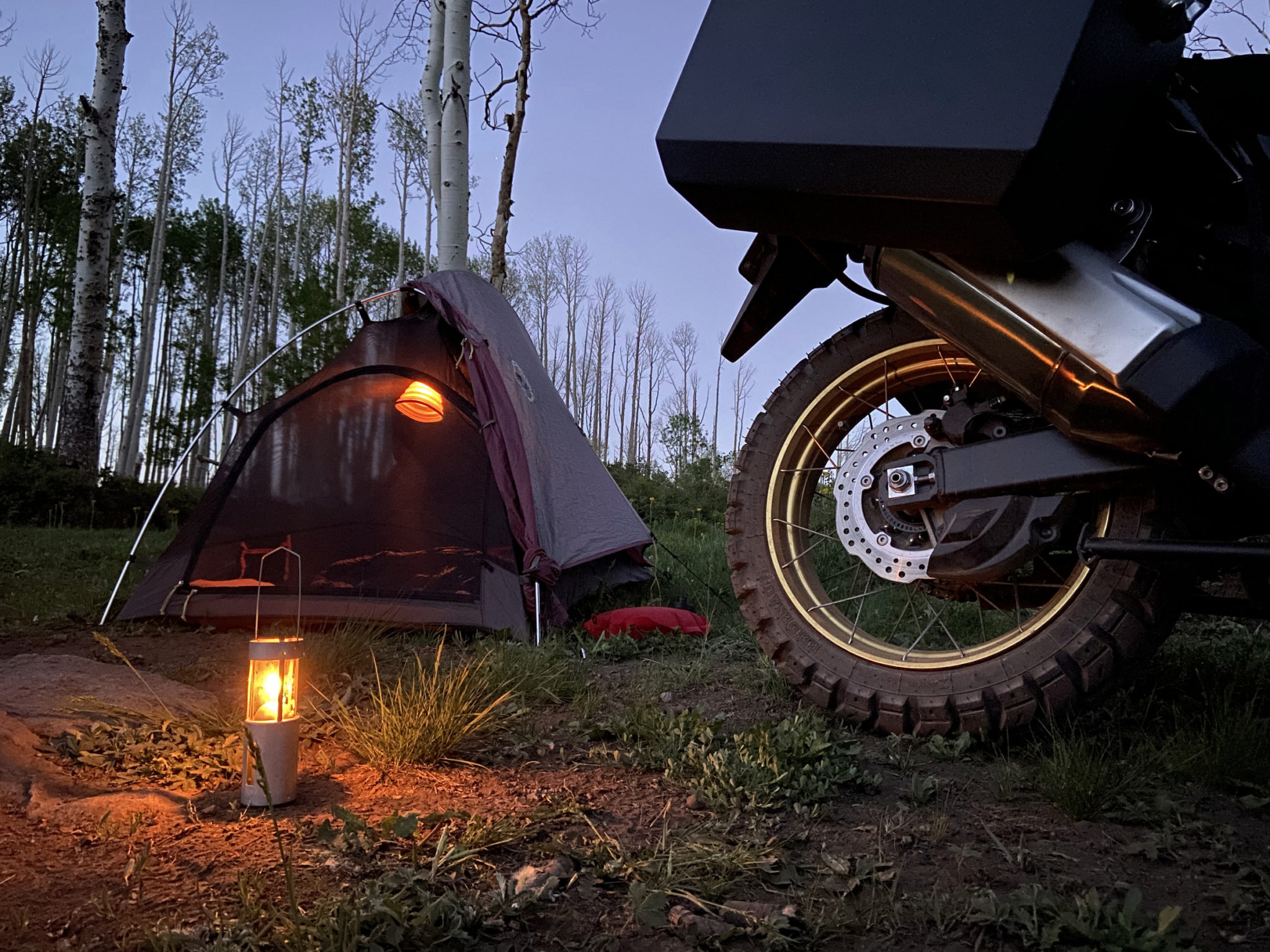 Tools of the Trade
Having a comprehensive tool kit and knowing how to use it is one of the most essential parts of packing for moto camping. From flat tires to busted bits and pieces, traveling with a tire repair kit and tools will keep you rolling for the long haul.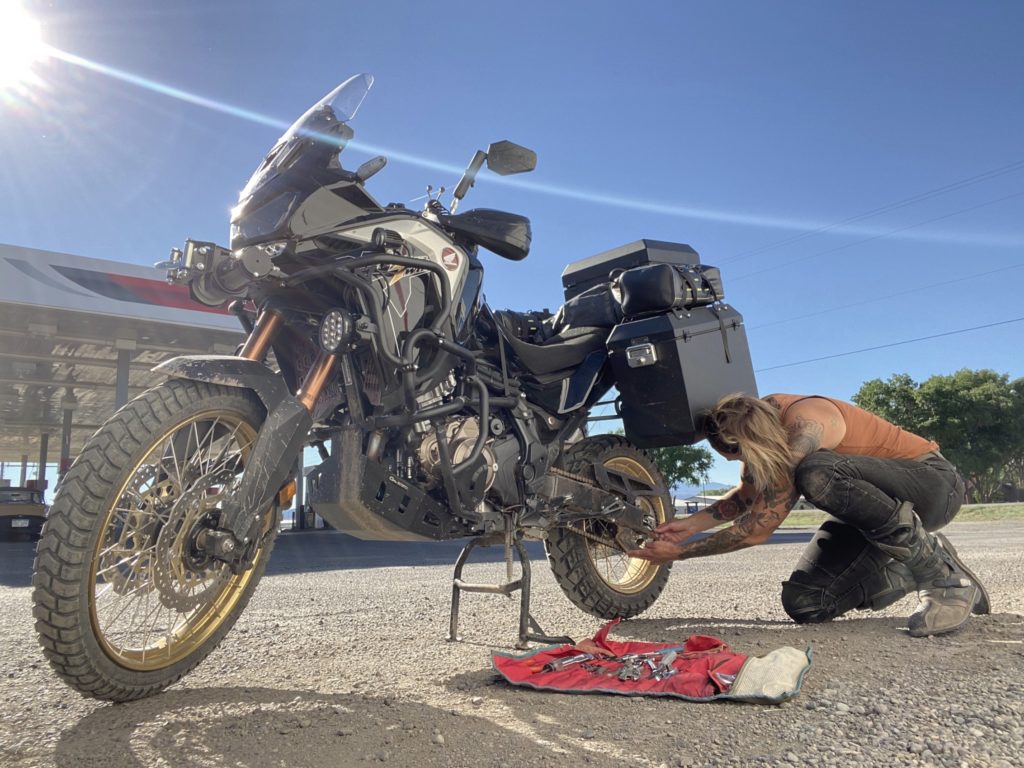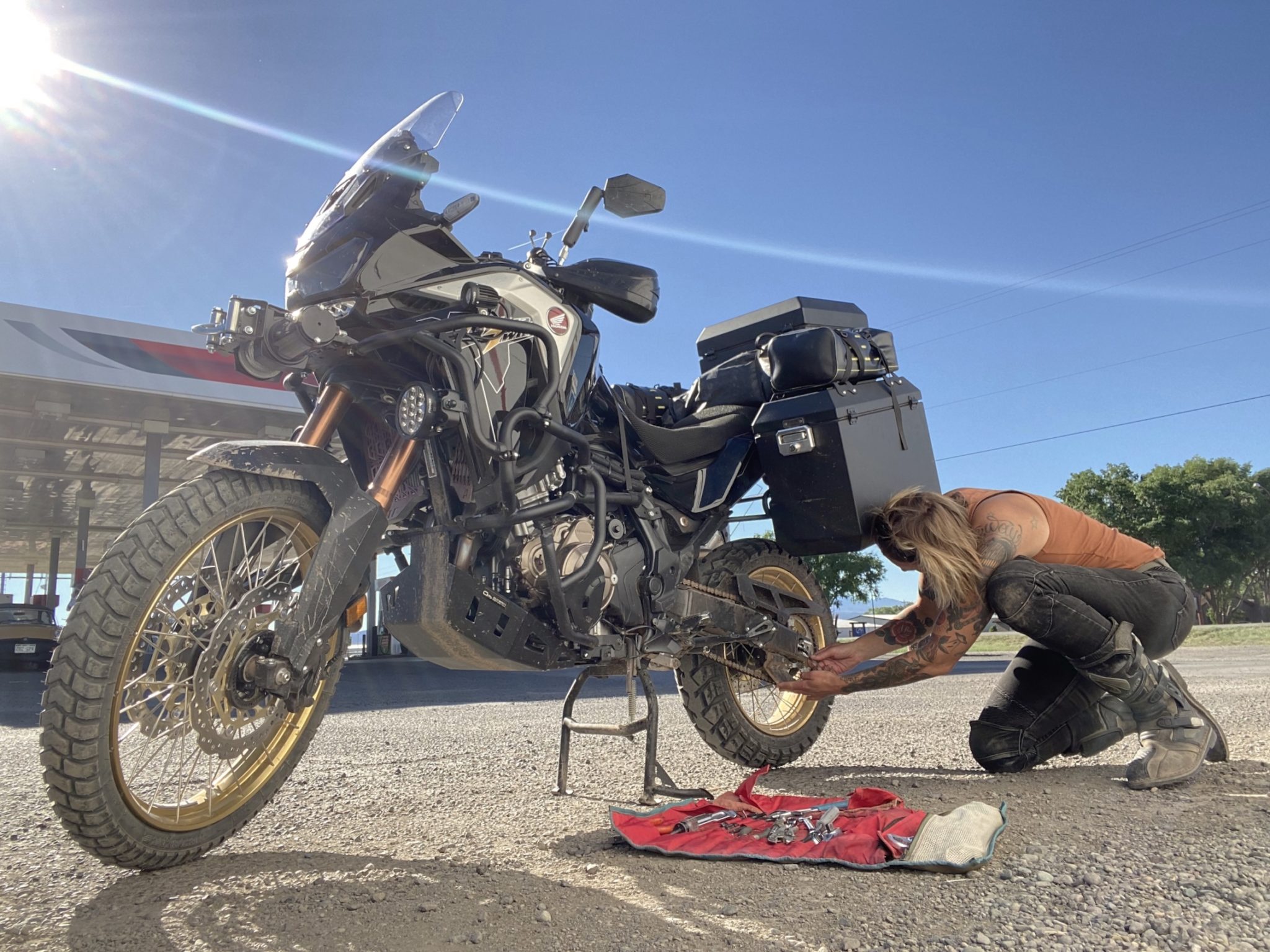 The BikeMaster Tire and Tube Kit packs everything you need to fix a flat on the fly, whether you're running with or without tubes. It comes complete with patches, plugs, and tools, plus four CO2 compressed air cylinders to air back up once the work is done. Pair it with some tire irons and you'll be back on the trail in no time. MSRP: $42.26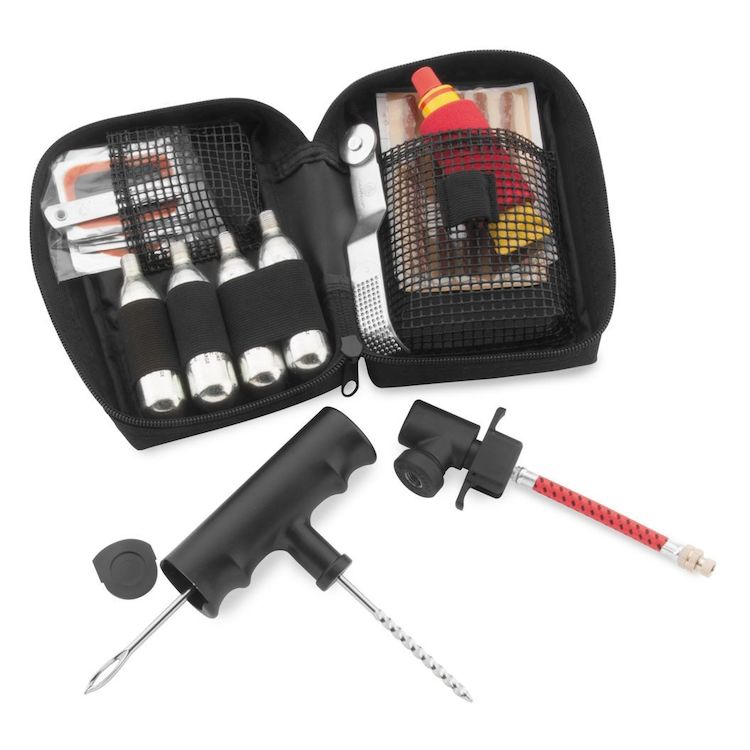 With combination wrenches, a ratchet and socket, hex keys, pliers, and plenty more, CruzTools packages all the essentials into a tidy tool kit to take with you everywhere. It's important to carry any bike-specific tools along as well, but starting with a kit like this will kickstart your roadside repairs. MSRP: $119.95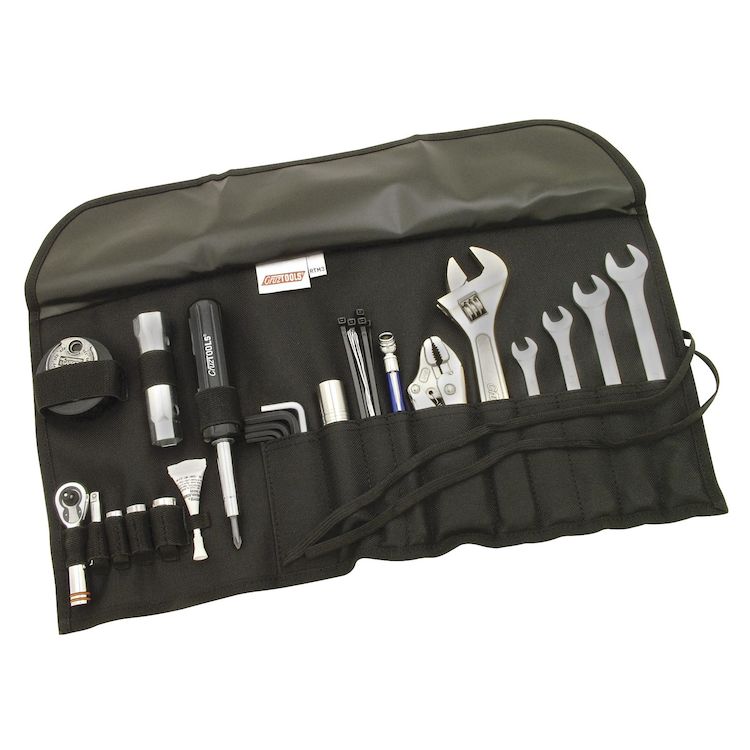 Light it Up
Once the ride is done and you're settled in for the night, a headlamp is essential for dealing with camp chores and finding your way when the sun goes down. A little light goes a long way and the Petzl Bindi Ultralight Headlamp weighs in at a staggeringly light 35 grams. It has a variety of settings to suit it to any adventure, and fits easily in your tankbag, its adjustable cord that significantly reduces weight and bulk and ensures an easy-to-adjust fit and allows you to wear it around your neck. MSRP: $44.95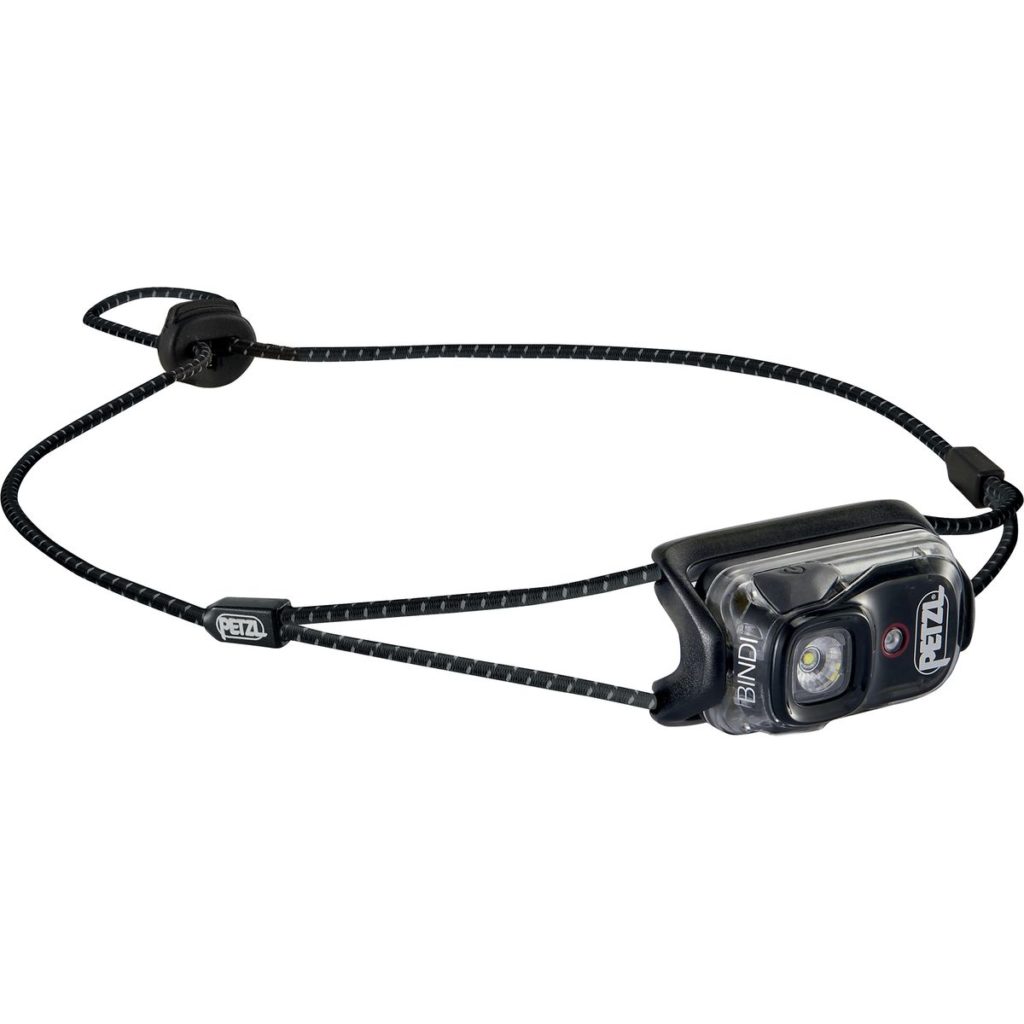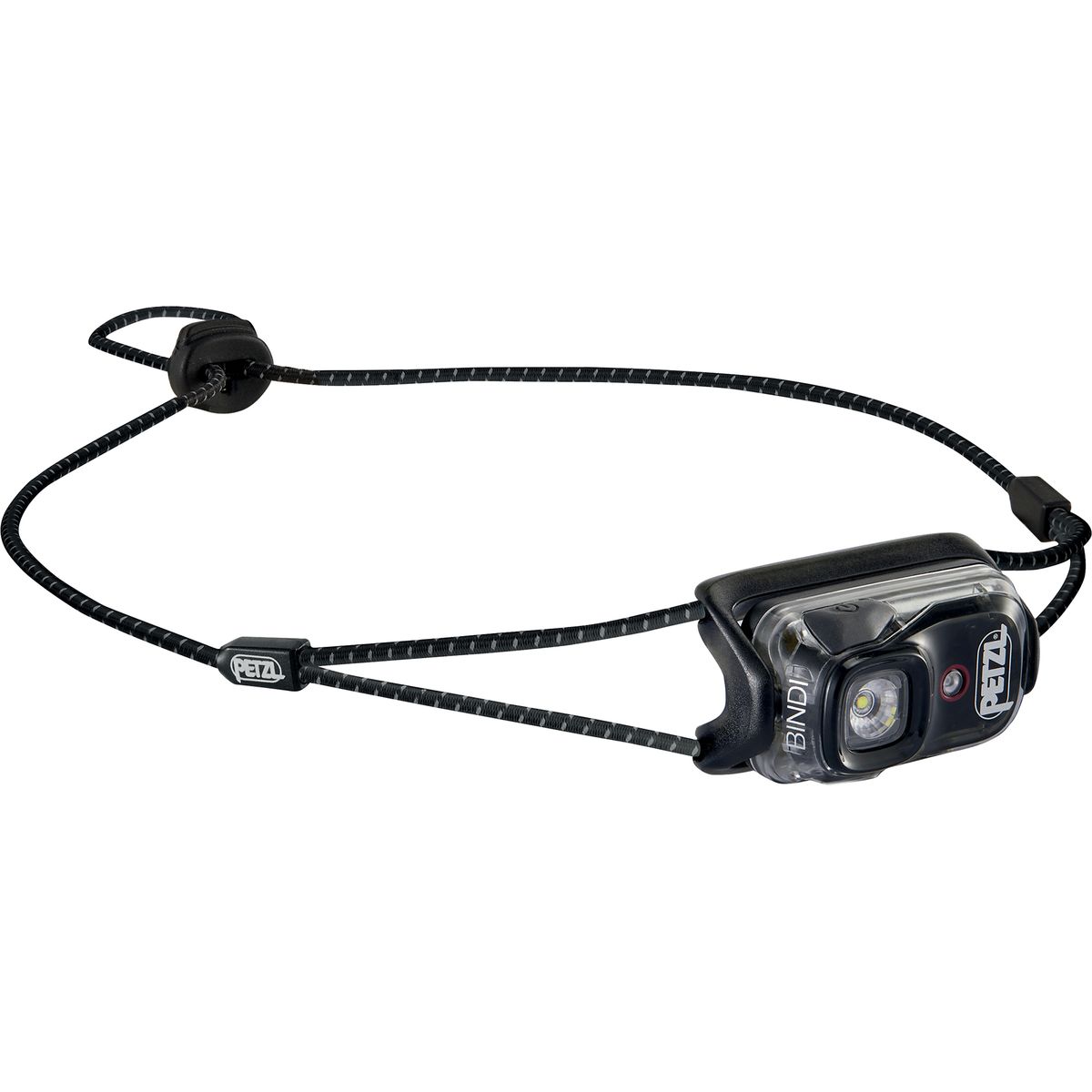 Water Storage
Never underestimate the importance of drinking water while adventure riding. All that bumping around in the dirt works up a thirst and proper hydration is key for staying sharp and safe. Of course, if you're in a place where you can gather water from natural sources, you won't need to pack as much on the bike as you would on a desert ride, but if you bring a little more than you need you'll be a well-hydrated happy camper.
Armed with an incredibly tough 1,000-denier exterior and laminated a BPA-free food-grade lining for better-tasting water, the burly MSR Dromedary bag is completely collapsible for efficient packing. These bags can handle freezing and the abuse inflicted by ADV riding. The perimeter webbing makes it easy to lash the bags to your bike for easy carrying or hanging up at camp. 6-Liter MSRP: $49.95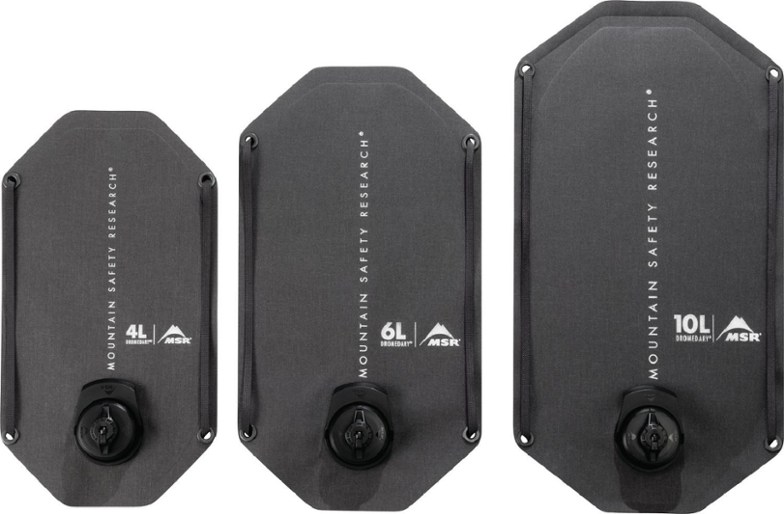 Using a combination of soft water bladders and stainless vacuum bottles means you'll have plenty of agua, wherever you go. Sip cool water from your HydroFlask during the day and lean on the water from the dromedary for cooking or when the bottles run out.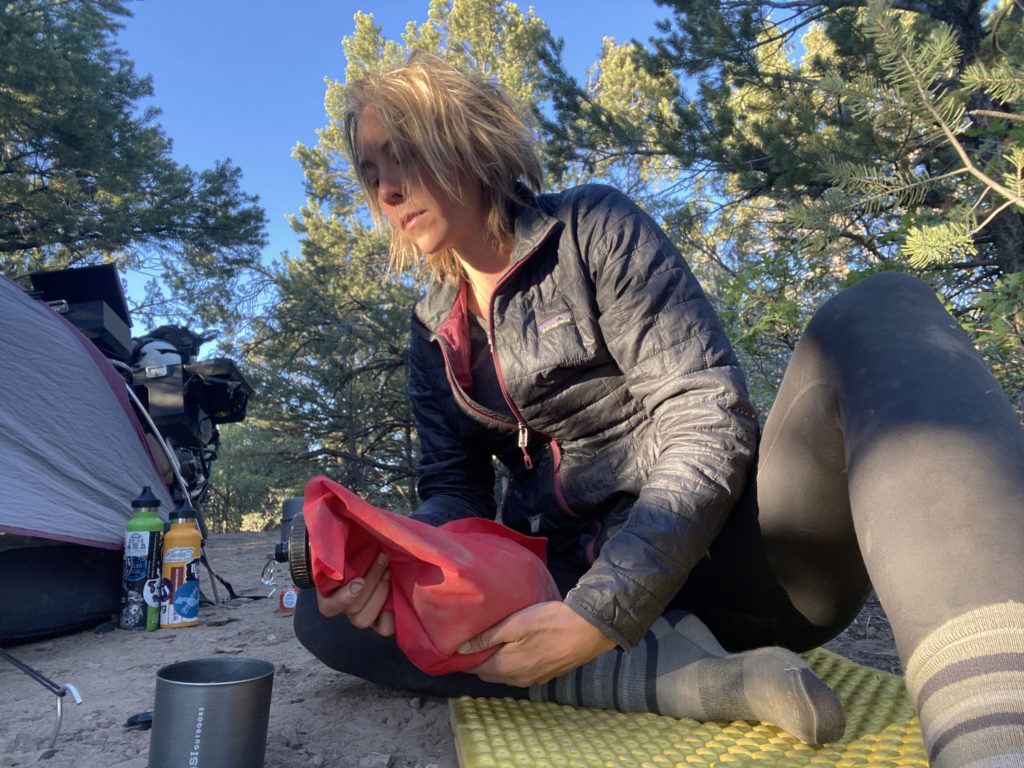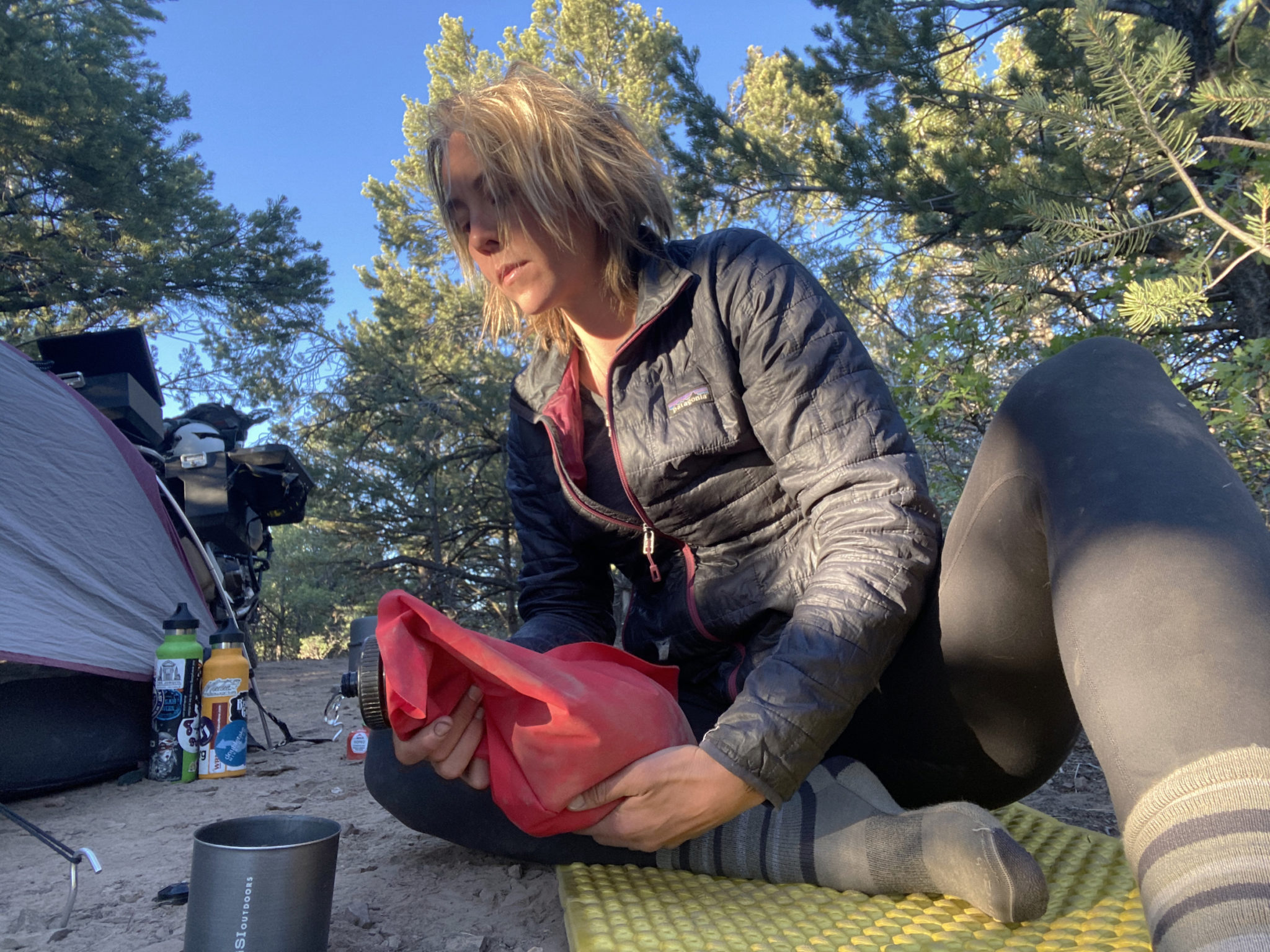 ADV Camp Cooking
Let's face it, food really does taste better when you're out on the trail. Having a small, portable stove makes cooking a breeze and for the ultimate in space saving, the MSR PocketRocket 2 Stove packs down into its own mini-cookpot for all your campsite ramen endeavors. MSRP: $124.95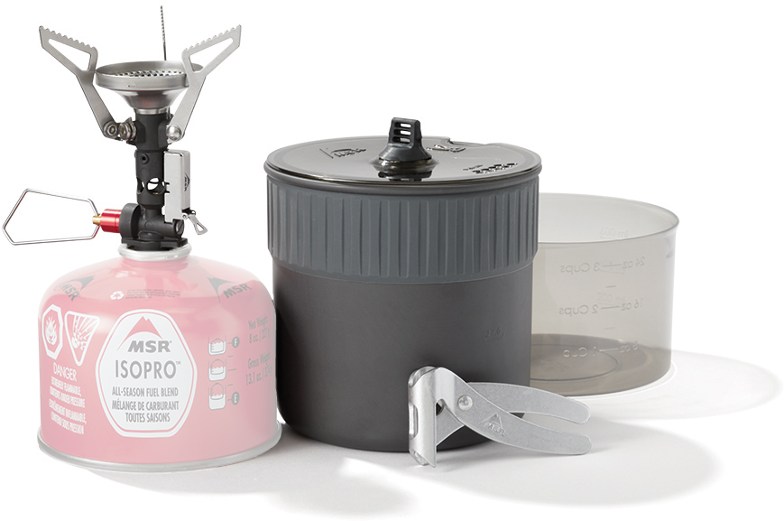 The Jetboil Flash is the classic do-it-all stove for moto camping. Like the PocketRocket, it packs into its own pot, plus it boils water in less than two minutes. The best part of this stove is that it is the same diameter as a standard french press, so bring along the plunger from your home press and brew up your coffee before you hit the trail! MSRP: $114.95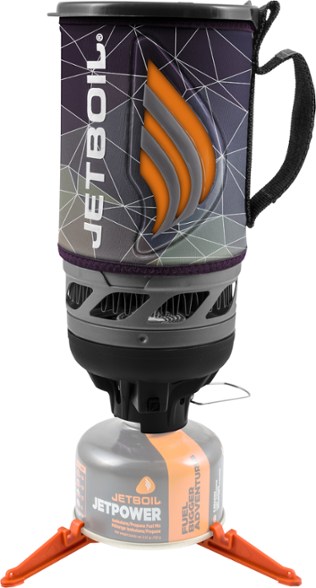 Protein is king when you're hitting the dirt all day and the Lemon Pepper Wild Sockeye Salmon from Patagonia Provisions is as delicious as it is nutritious. Responsibly harvested from the North Pacific, this smoked and seasoned deliciousness is fully cooked and ready to go out of the pouch. MSRP: $14.00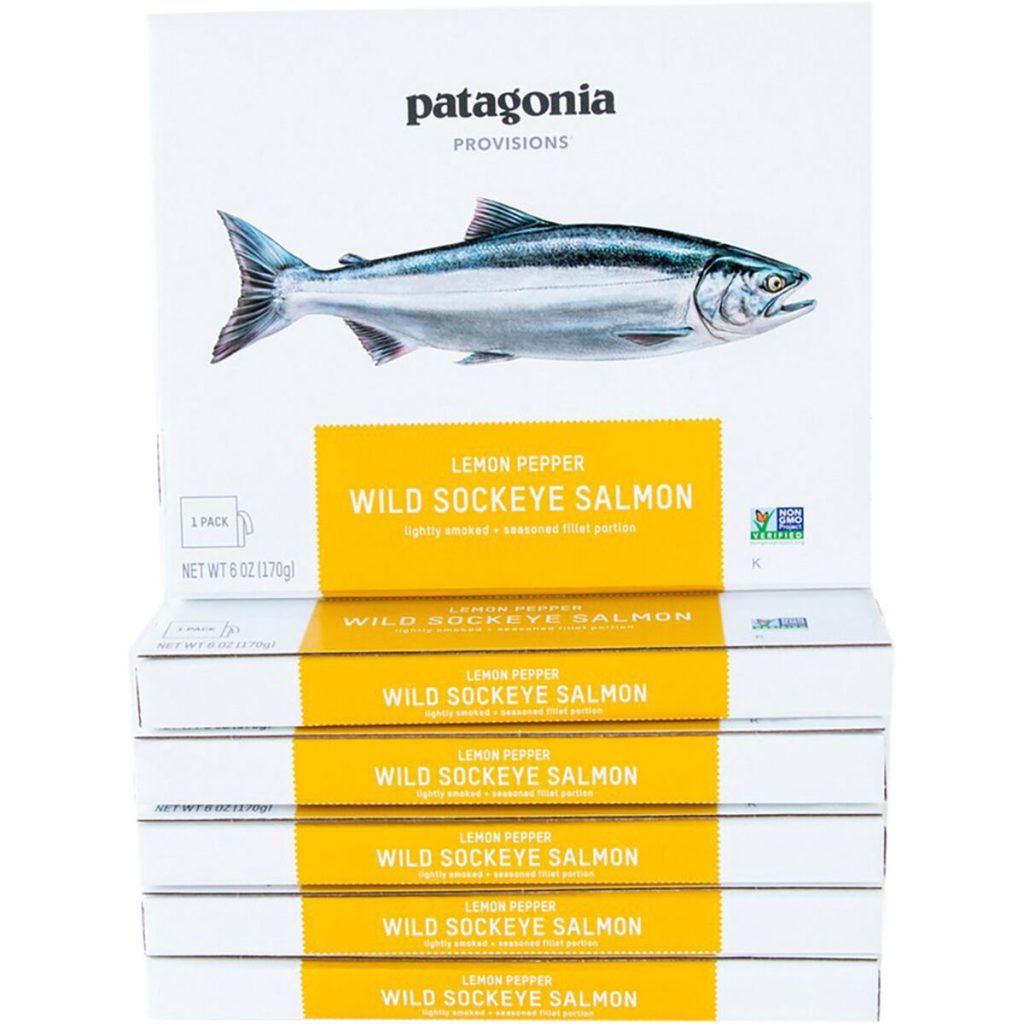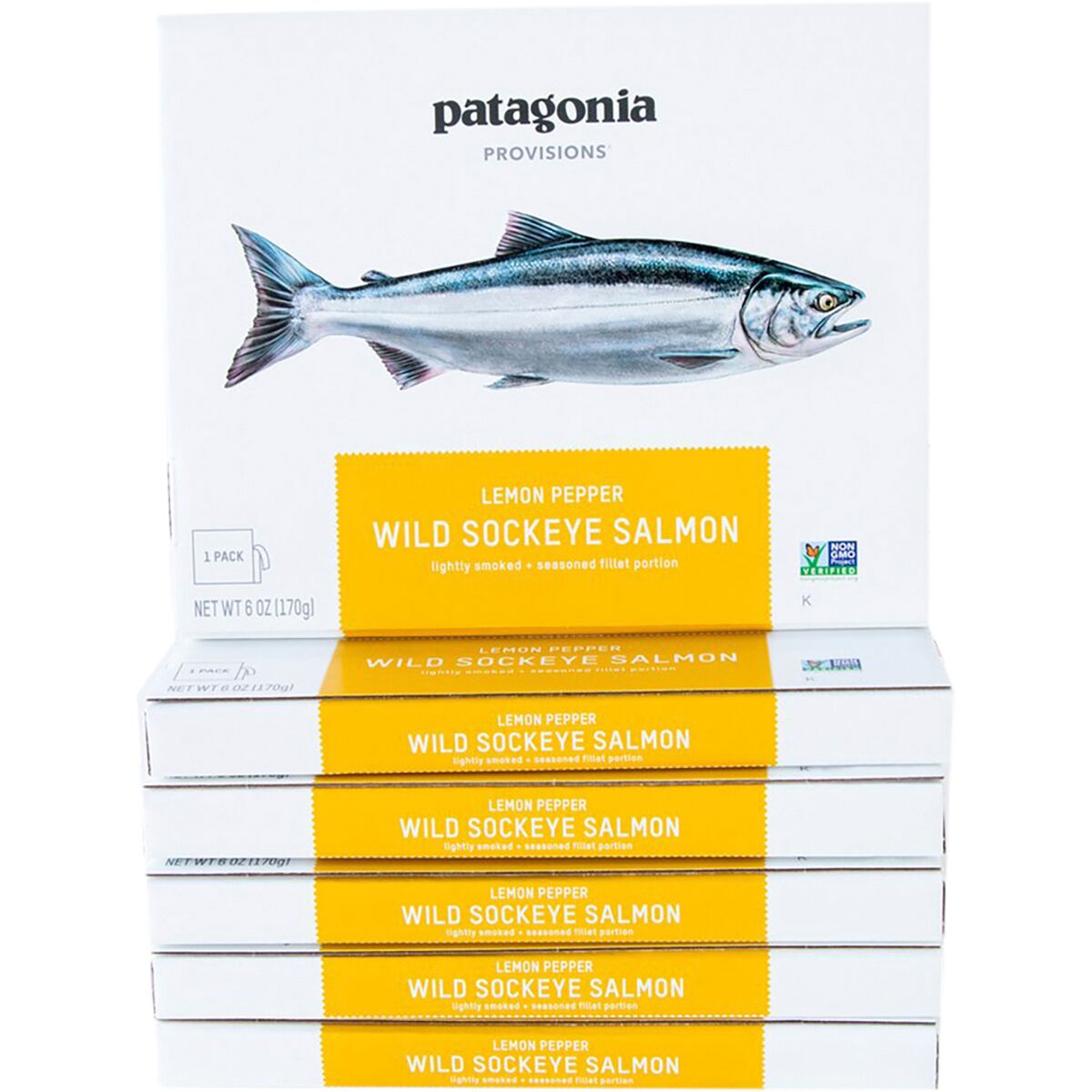 Short of packing fresh mushrooms, the Good To-Go Mushroom Risotto is a simply delicious backcountry dinner, especially when paired with that pouch of salmon. It packs an herby pesto punch and fills you up for another day on the trail tomorrow. MSRP: $14.95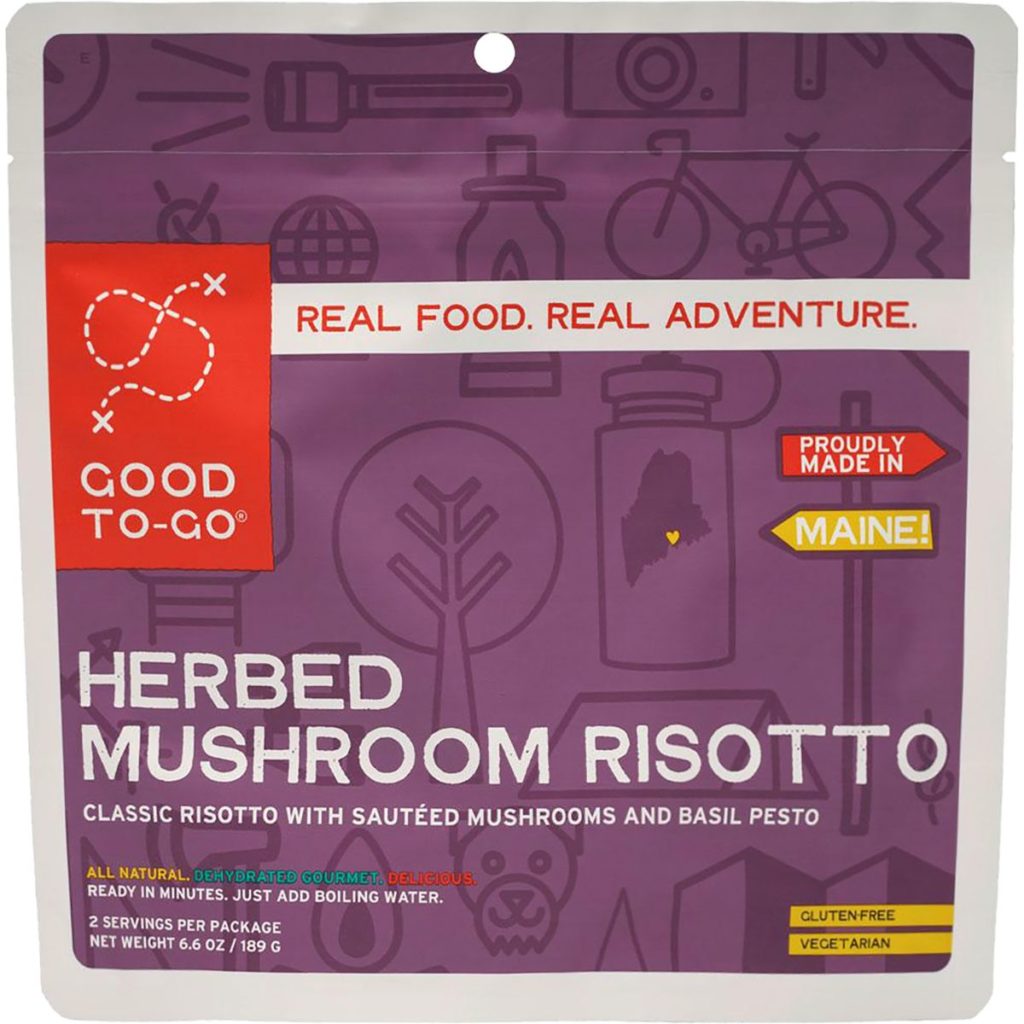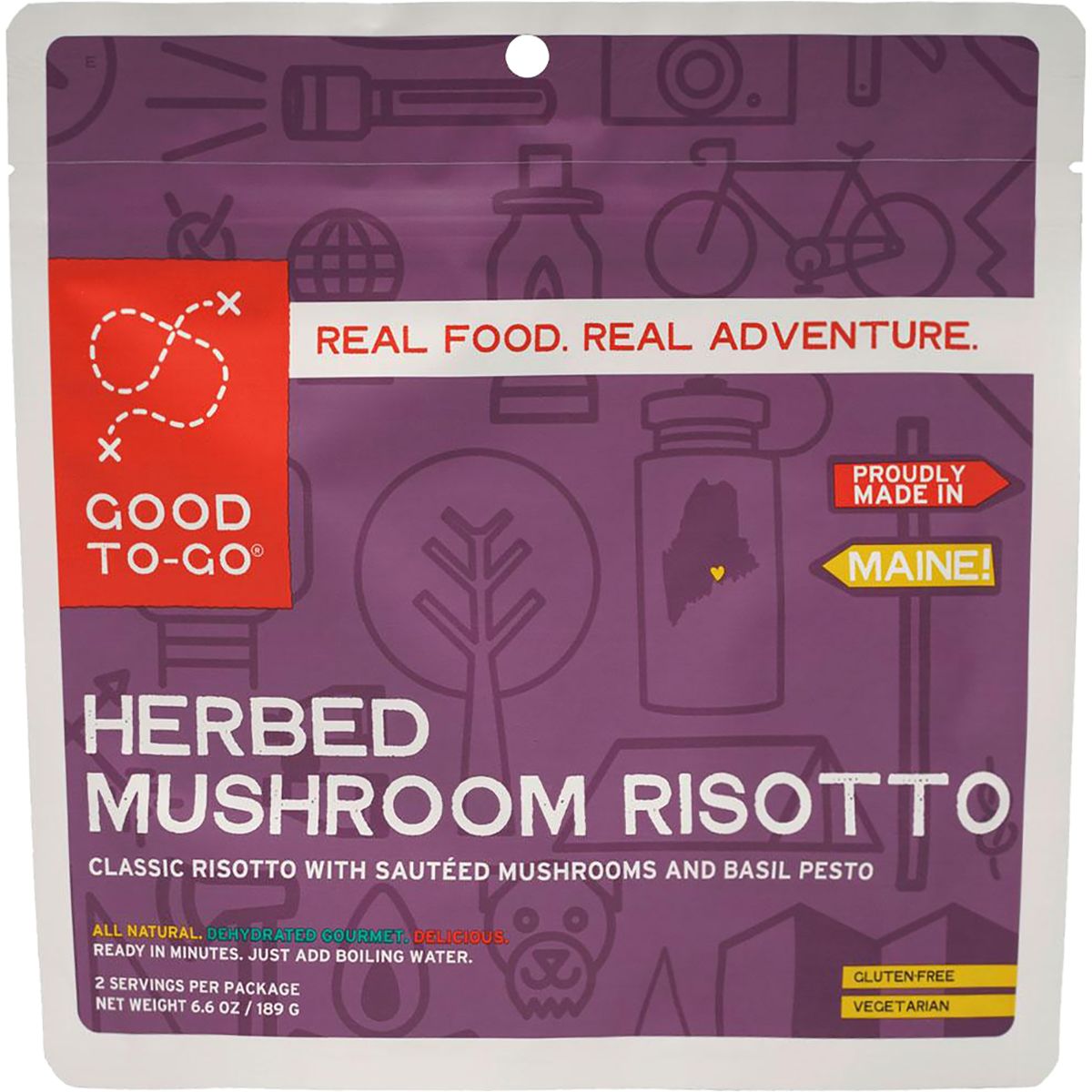 Tents, Sleeping Bags, and Pads
Like your luggage, choosing a tent for moto camping is mainly a matter of preference. A one-person tent is great during fair weather or for keeping the bugs off and a larger tent gives you more room to store gear inside and hunker down during inclement weather.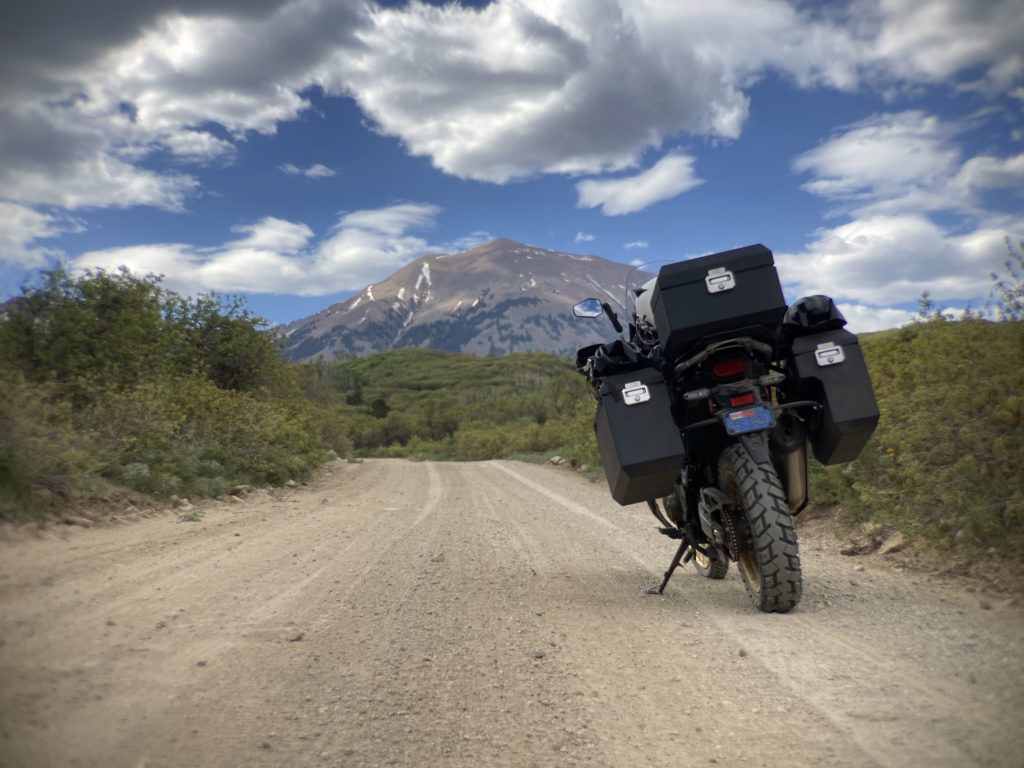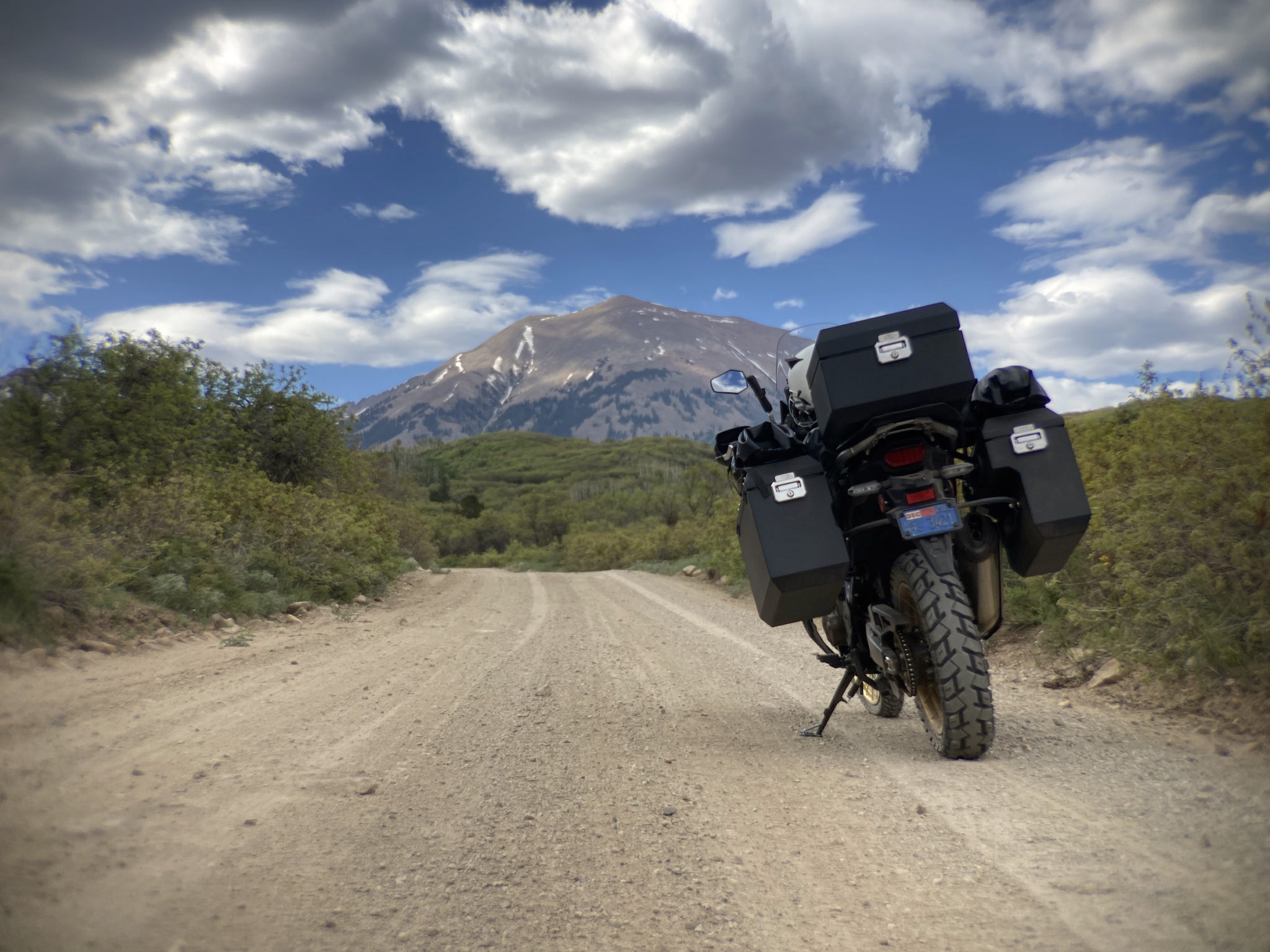 A small, one-person tent or a simple bivy sack can provide shelter from the storm and save space in your panniers. That said, it won't give you much room to stash your riding gear out of the elements once you've got your gear inside. A two-person tent is obviously more roomy and is also a good choice if you're riding with a buddy who doesn't mind sharing a bedroom.
The lightweight, freestanding NEMO Dragonfly 1 tent offers plenty of livability for motorcycle adventuring. Its large door and trapezoidal vestibules allow for ample storage and ease of entry. Weighing in at under three pounds, the Dragonfly is fully waterproof and has mesh sidewalls for airflow and clear stargazing at night. MSRP: $359.95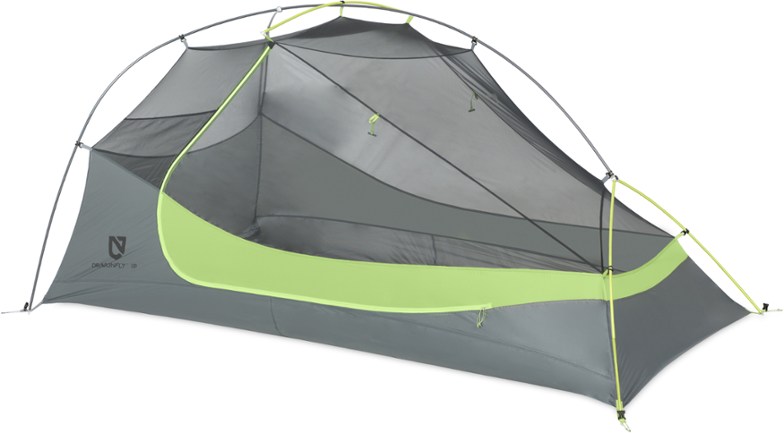 The three-season REI Co-op Trail Hut 2 is a dome-shaped happy medium between comfort and cost. With freestanding dome architecture, it sets up in a flash and is an easy-packing home on the range that won't break the bank. It weighs just under six pounds, but feel free to leave the footprint at home to save weight and space in your panniers. MSRP: $199.00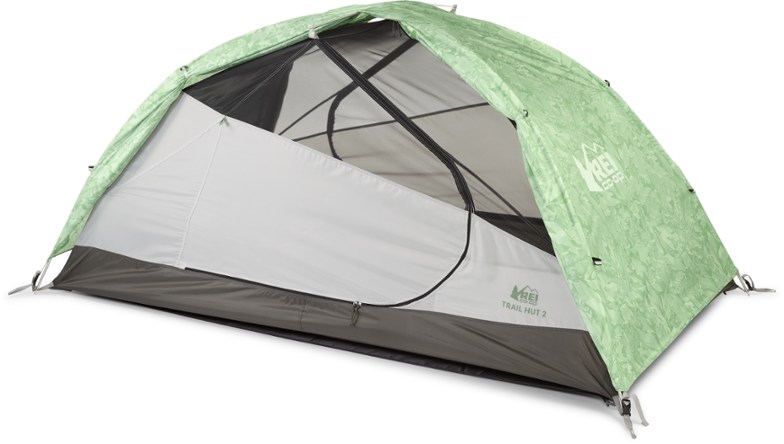 When it comes to your sleeping bag, packing for the weather is essential. If you're riding in a wet climate, synthetic bags reign supreme. Synthetic stays warm even when damp, unlike down. That said, down packs down smaller and has a much better weight-to-warmth ratio. During the warmer months, leave the bag at home and try a quilt for a change The Therm-a-Rest Corus HD Quilt eliminates the bottom of a sleeping bag to save you space and is rated down to 32 degrees, perfect for summer sleeping. MSRP: $269.95 – $289.95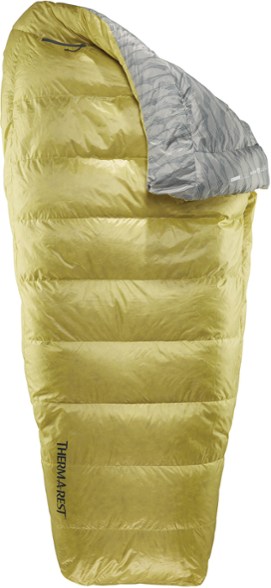 Inflatable sleeping pads are pure luxury after a long day of riding, but when they deflate during the night they can be a real letdown. If you're looking for the ultimate in insulation and comfort, pair your inflatable mattress with a packable pillow and closed cell foam pad. For a durable and ultra-comfortable inflatable pad, the Therm-a-Rest NeoAir XLite is reliable and perfectly packable for backcountry adventures. MSRP: $179.95 – $229.95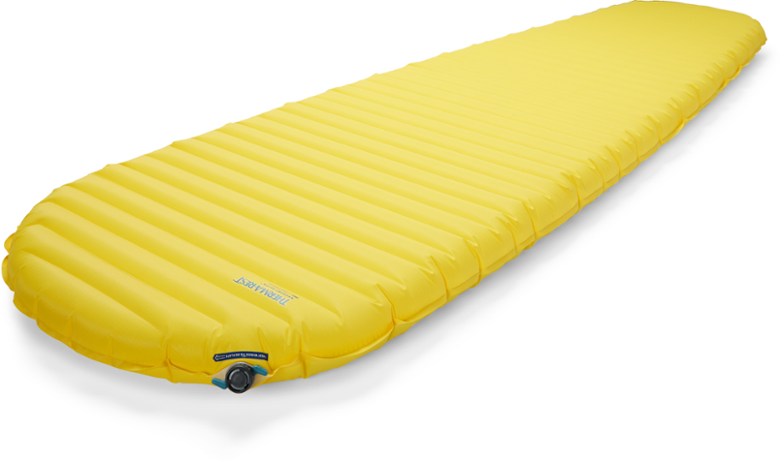 Luggage for Every Adventure
You need a way to haul all your gear for multi-day adventures and there are two schools of thought when it comes to motorcycle luggage: hard bags or soft. Each has pros and cons, so selecting moto luggages is mainly a matter of preference. Take into consideration what sort of riding you'll be doing and you'll find great options that suit your needs.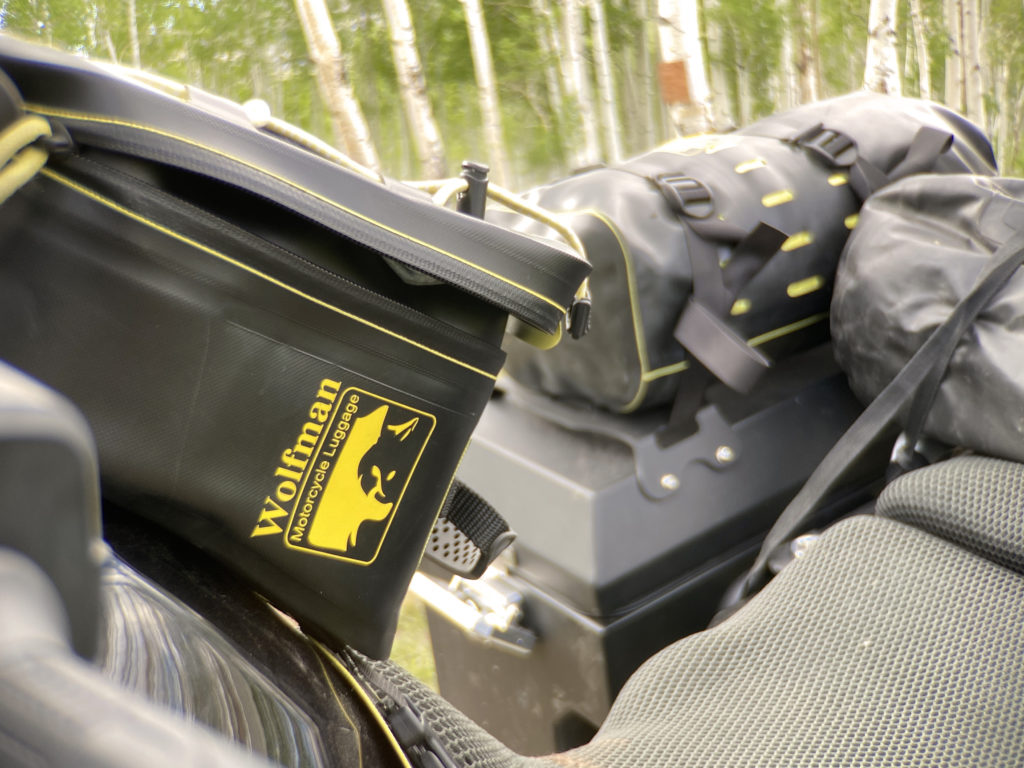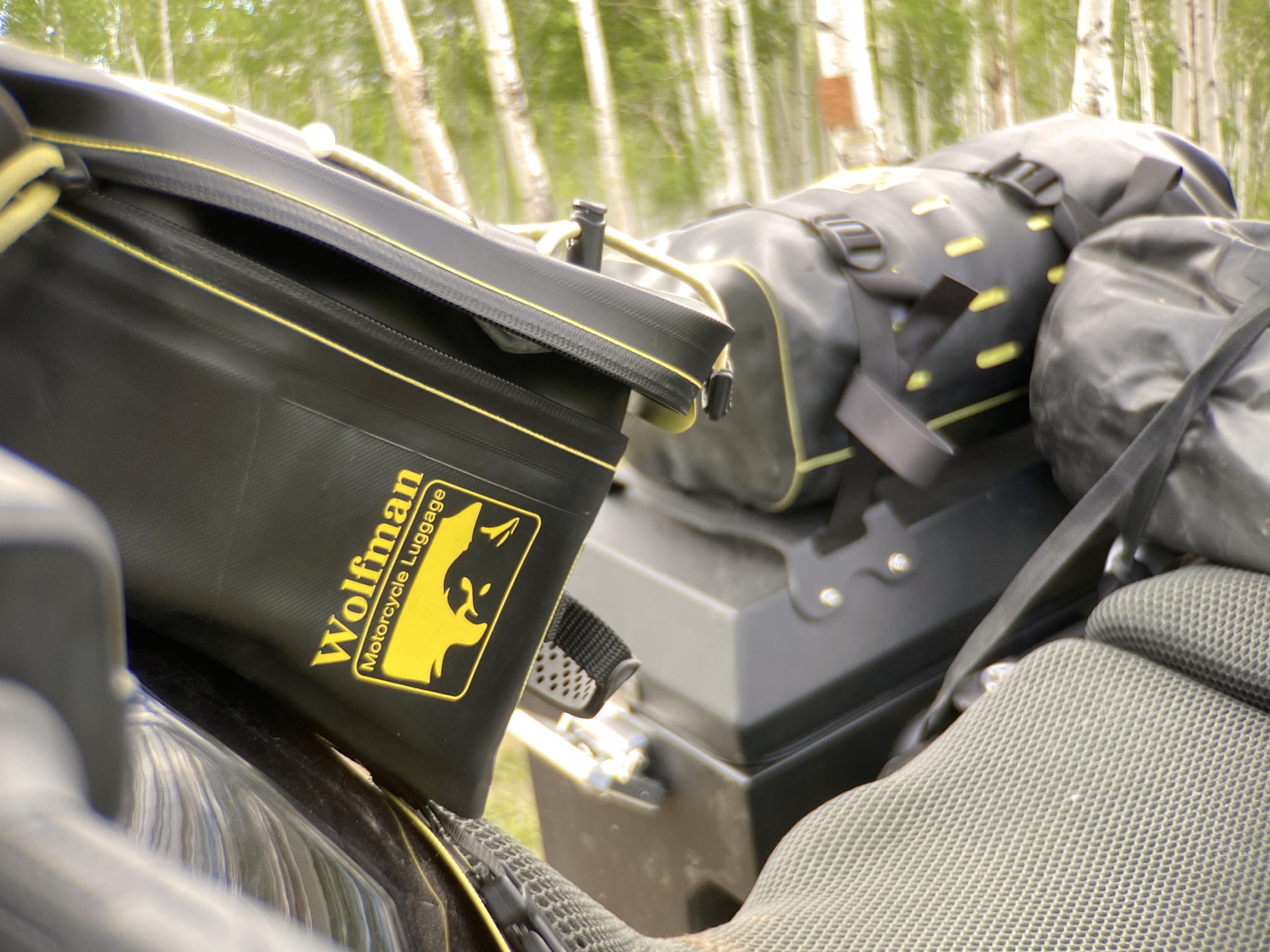 Soft luggage is generally made of ballistic nylon, making it abrasion resistant and durable. Often, soft luggage has roll-top closures and an integrated waterproofing. Lighter than hard cases, soft luggage can be safer for off-road use as it reduces the risk of your leg being trapped between your pannier and bike when you fall.
Hard panniers are lockable and open conveniently, allowing for easy access to the contents inside. Generally made of aluminum, they are heavier than soft bags, but are great for keeping valuables secure and protecting any expensive items from being crushed when your bike inevitably tips over.
The Givi Outback Case And Luggage Rack Kit is built for rugged travel. The top case and panniers all lock using the same key to keep things simple. This complete kit includes everything you need to mount the panniers and top case on your adventure bike. MSRP: $489.00 – 1,036.00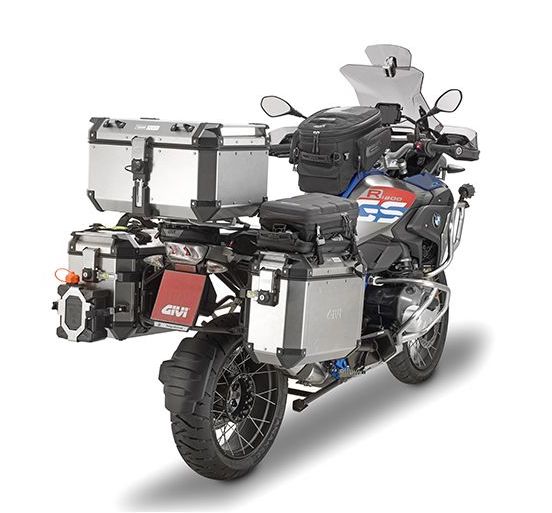 For easy access to the little necessities like your wallet, chapstick, and earplugs, a tank bag is the perfect solution. The Wolfman Enduro Tank Bag fully waterproof tank bag comes with a removable pouch that doubles as a fanny pack to bring along the basics when you're exploring off the bike. MSRP: $154.00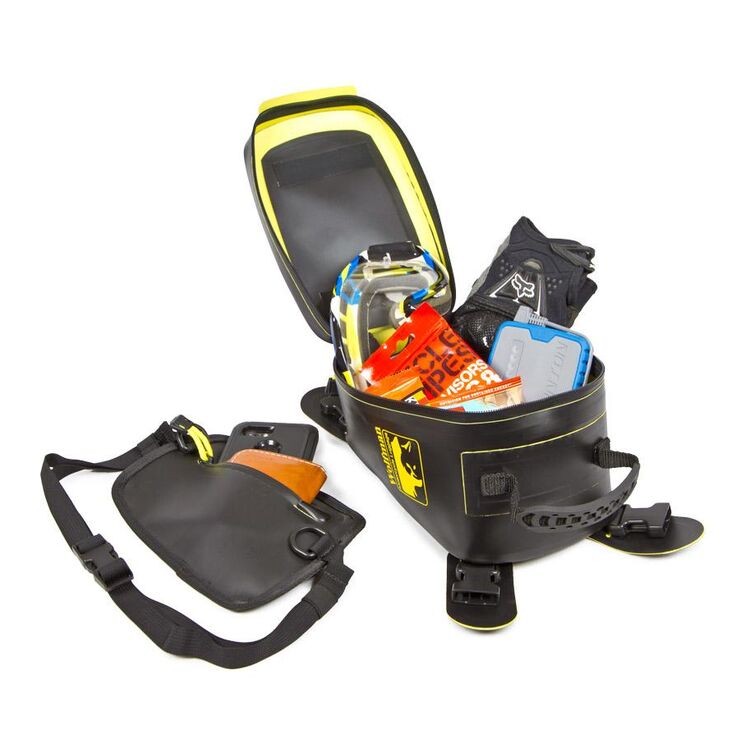 Adventure riding and camping off your bike for extended trips is easily one of the most fun ways to travel. No matter what gear you can get your hands on, pack your panniers with a few key essentials and have a blast out on the dusty trail!