Sometimes it's the little things that can make a good trip great. While we're strong proponents of keeping your packing list under control, we also like to be prepared, and that includes preparing to be comfortable.
Here are some of our favorite pieces that help us smooth things out while we're roughing it in terms of camp accessories. After all, who doesn't want to relax by the fire without a care in the world after easily marking camp chores off the day's to-do list?
Kammok Mantis Ultralight All-in-One Hammock Tent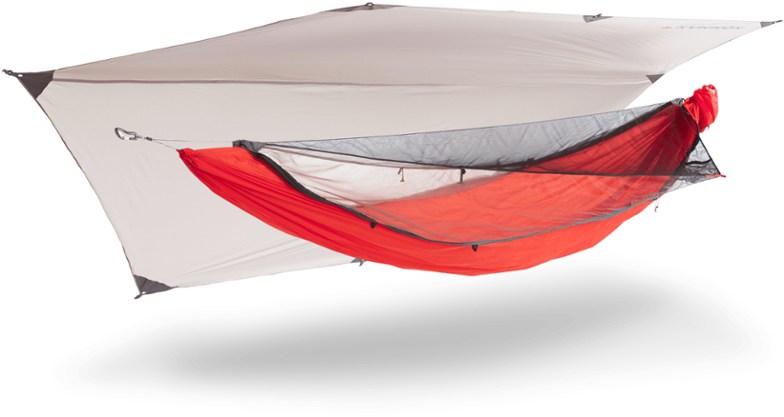 It's tough to beat a hammock in terms of a relaxing place to while away a few hours. If you want your hammock also to be a capable all-in-one backcountry shelter, look no further than this system from Kammock.
The hammock is constructed of ultralight Levitas™ 20-denier ripstop nylon for a high strength-to-weight ratio. It includes state-of-the-art hanging straps, a no-see-um mesh, a modular tarp, and plenty of internal pockets for organization.
All of this fits into a 2.3-pound package that measures 8 x 6 x 6-inches. Even if it isn't your main shelter on a trip, it's definitely a great option to have, just in case.
MSRP: $269.00
Sea to Summit Kitchen Sink – 20 Liters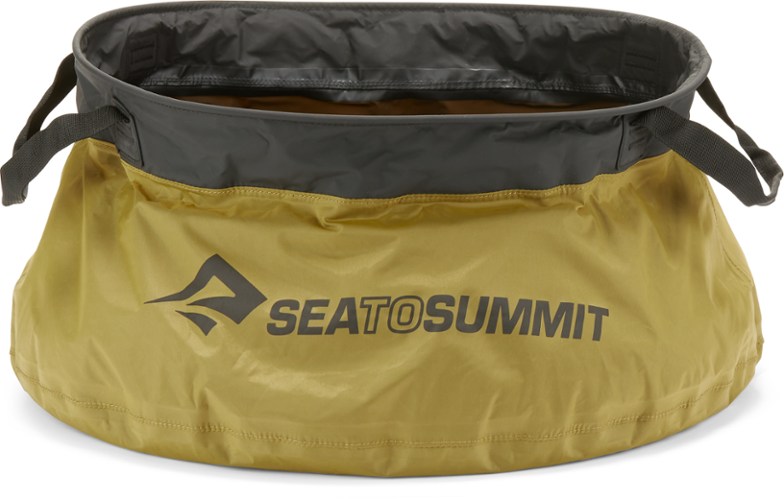 Clean-up duty in the backcountry is a pain. To ease the pain of the after-dinner dish duty, take along a sink that doesn't take up a ton of room but also serves its purposes.
The Sea to Summit Kitchen Sink holds 20 liters of water, stands upright when filled thanks to a stainless steel ring, and packs down to the size of a small bowl.
Best of all, it helps you practice Leave No Trace Principles by not washing near natural water sources. This is definitely a no-brainer, low-cost item to add to your camp kitchen gear.
MSRP: $29.95
Snow Peak Pack & Carry Fireplace – XL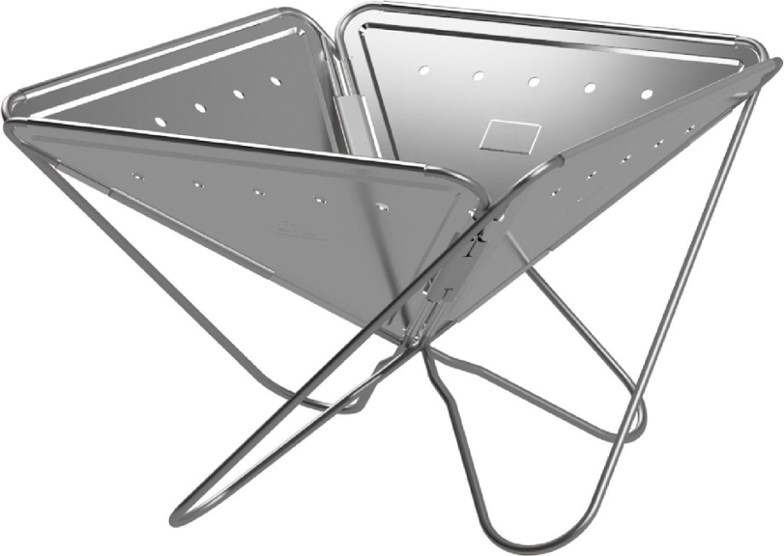 While it isn't always appropriate to have a fire in camp, it sure is a nice touch to the end of the day. If you're at a spot without an established fire ring, a portable firepit like the Pack & Carry from Snow Peak is a great option.
We like this particular fireplace because it can slide into your rig with ease when folded, and it's incredibly durable. We know some overlanders that have used one of these for nearly a decade.
The Pack & Carry comes in several sizes, but the XL allows you to have a big fire, or a small fire, depending on your group size and intent. With just over two sq. ft. of area, it can provide plenty of warmth or cooking area for your crew.
MSRP: $299.95
Nomadix Original Towel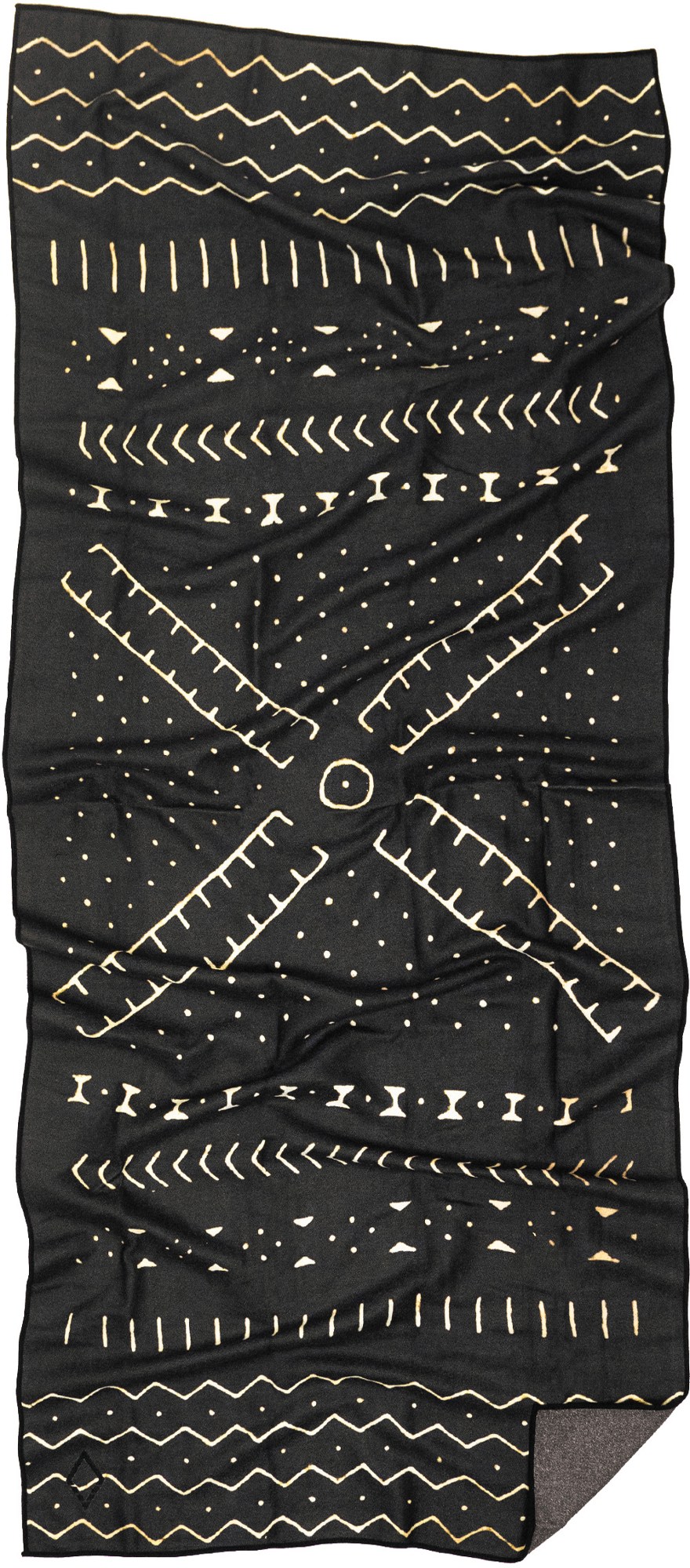 Taking a towel is a nice luxury to have post-shower, swim, etc., but a regular bath towel isn't always the best option. In humid environments, they take time to dry, and that can lead to a soured towel. Gross.
The Nomadix towels are made from GRS-certified post-consumer recycled plastic. The material is durable and sand-resistant, and it holds up over multiple washes and won't stretch or warp over time. More importantly, they're incredibly absorbent and dry quickly, even in humid environments. The anti-microbial treatment also combats any funkiness that's tempted to grow on the towel.
For beach duty, post-shower, or other towel needs, the Nomadix is a great overlanding option.
MSRP: $39.95
Gear Aid Tenacious Tape Repair Tape
No one wants to rip a jacket or sleeping bag on the trail, but it happens. Sharp corners on rigs, rocks, and other unexpected dangers can snag material before you know it. To quickly and easily repair a wide variety of materials, keep some Tenacious Repair Tape in your rig.
The clear version has a nongloss finish that's nearly invisible, and the colored versions use the actual fabrics found in popular tents, packs, and other outdoor gear. The adhesive is fast bonding and strong, so you can knock out a repair and go about your adventuring business.
MSRP: $5.95
Scrubba Wash Bag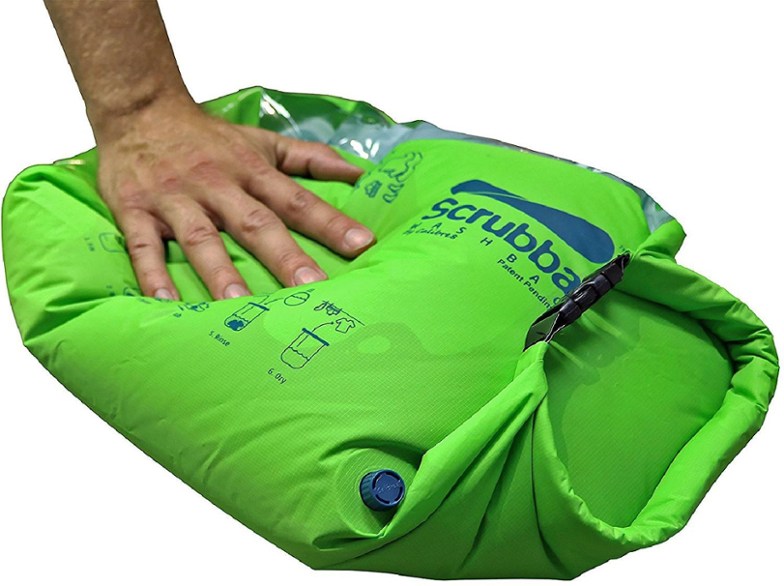 On longer trips, you have a couple of options. Keep wearing the same clothes as they slowly creep towards unbearably stinky, make a pit stop at a laundry facility, or come up with a backcountry washing solution. The last option works, but getting all of the funk out can be an issue.
That's where the Scrubba Wash Bag comes in. This portable washing machine packs down to pocket size but can handle up to one gallon of laundry and water. Simply toss in your clothes, soap, and some water, then purge the air through the valve. After some agitation, drain and add more water to rinse, and you're good to go.
This setup makes it super easy to keep up with laundry in the backcountry and to follow Leave No Trace ethics in the backcountry at the same time.
MSRP: $49.95
REI Co-op Pack-Away Cube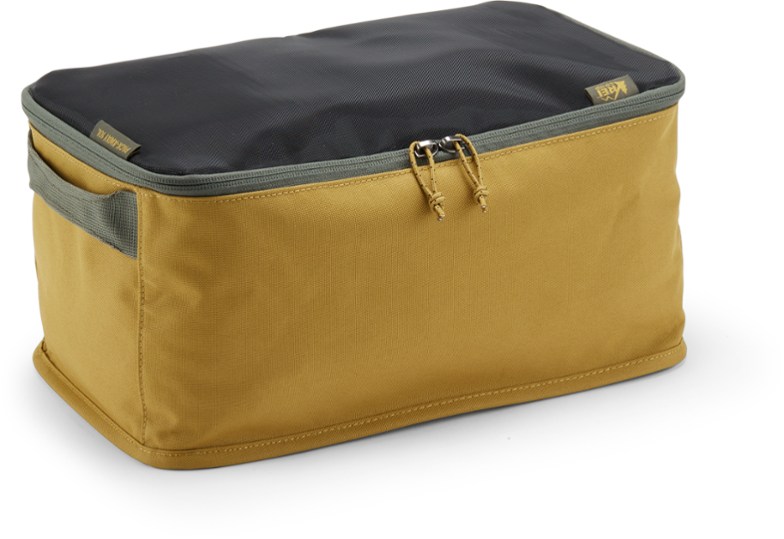 When packing all of your things for a trip, one of the most important things to consider is how you're going to organize all of that stuff. A lightweight option that will still keep everything in its place is the Pack-Away Cubes from REI.
With mesh tops, you can see what's inside without digging around. The cubes come in a variety of sizes to customize your storage solutions. There's also a bin that works with the system so you can keep your organization going on a whole different level.
MSRP: starting at $22.95
GCI Outdoor Compact Camp Table 20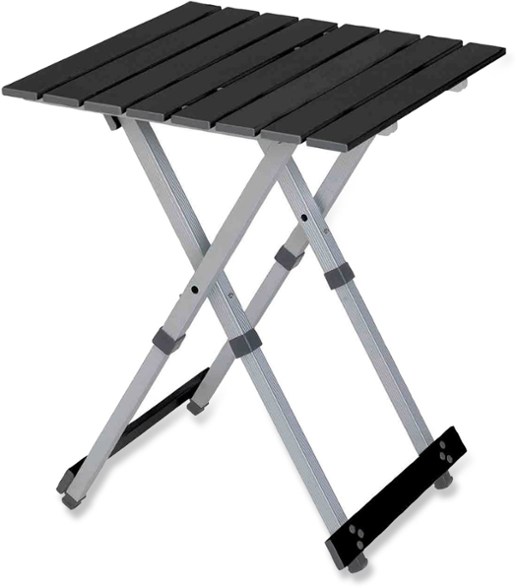 Having a table elevates the camping experience. A flat place to prepare food, dine, gather with friends, and work, but hopefully not too much of the last one. So what's better than one table? Two tables!
This compact option from GCI makes it super easy to pack a secondary option without taking up a ton of space. It's perfectly suited to handle drinks and other items between two camp chairs, it's a great nightstand in a ground tent, and in a pinch, it makes a cozy dining table for two.
For less than $50 and with a minimal space requirement, it's tough not to take this little table along.
MSRP: $45.00