If you're a gear nerd, then the exhibitor area of Overland Expo is an absolute dreamland to peruse everything from expedition vehicles to pocket-sized flashlights. And if you're looking to get outfitted for your next backcountry adventure, no matter if you're heading a few miles from home or around the world, then you can find the newest and best gear amongst the exhibitors at Overland Expo. We spent some time scouring the aisles looking for some diverse picks for our favorite gear, and while this is a tiny portion of what was available, these are some of the items that caught our eye.
Be sure to check out the video at the end of this post for an in-depth look at some of this gear!
Bear Adventure Vehicles – Black Bear 2.0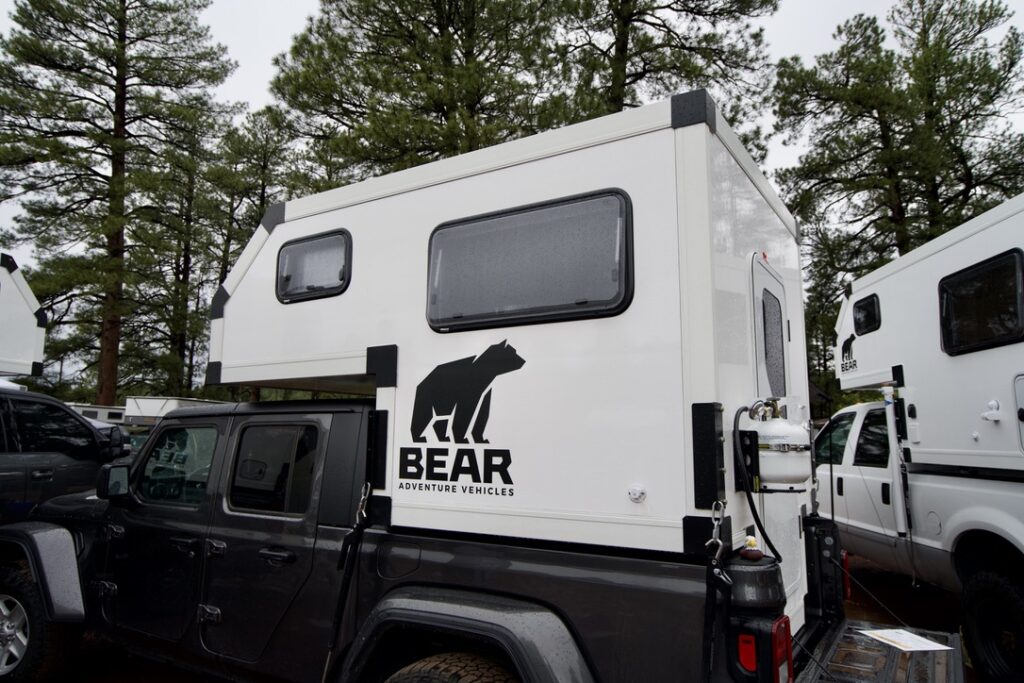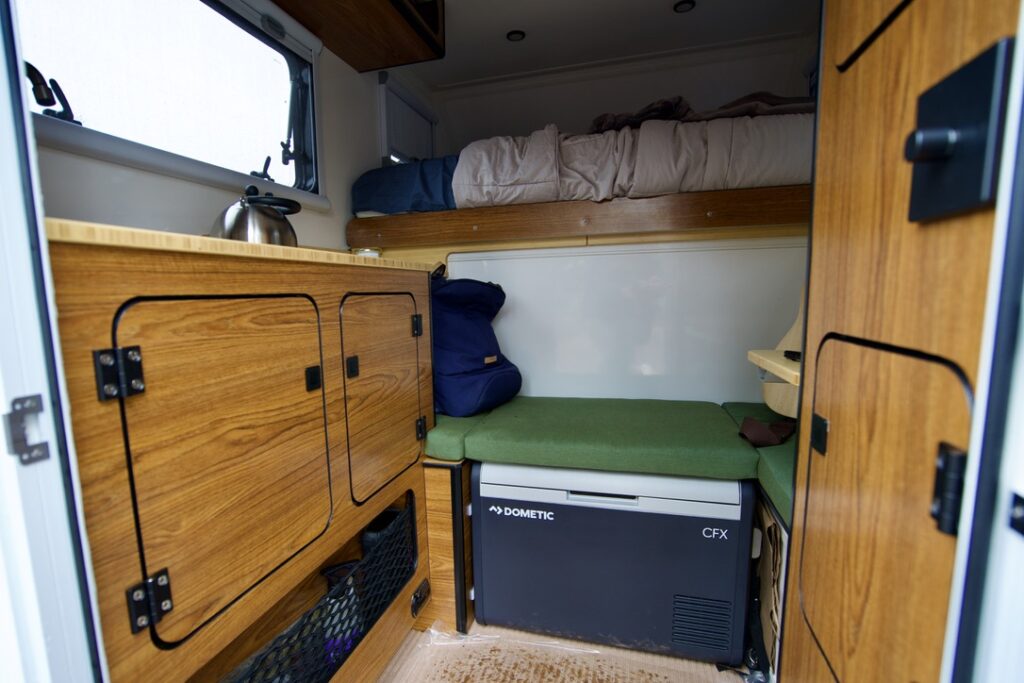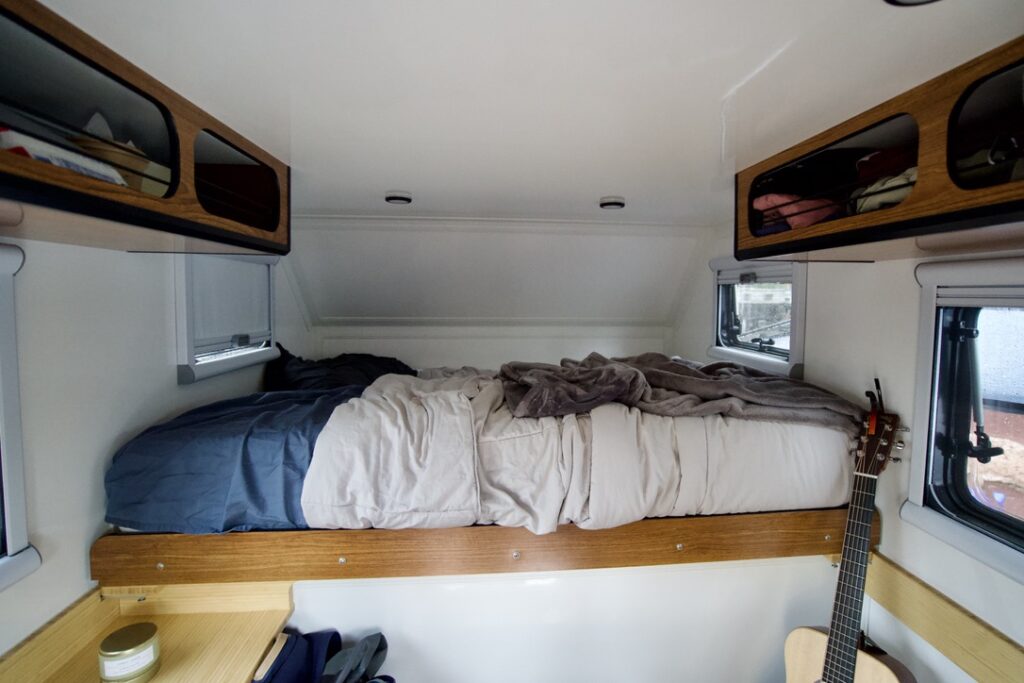 We've seen a lot of cool campers, and the Black Bear 2.0 stands out as a solid option for someone looking for a four-season shelter. Fitted to a midsized truck, in this case, a Gladiator, this camper provides a homey, secure, and weatherproof living space in a relatively lightweight package. Bear Adventure Vehicles has proven that just because you have a short truck bed doesn't mean that you can't have a great camper for your overland trips. The camper includes a bed that expands to queen size, a burner, a sink, plenty of storage, and Tern Overland windows that provide beautiful views. Bear Adventure Vehicles build campers in a number of sizes, so chances are they have one that will fit your truck.
Diode Dynamics – Stage Series Rock Lights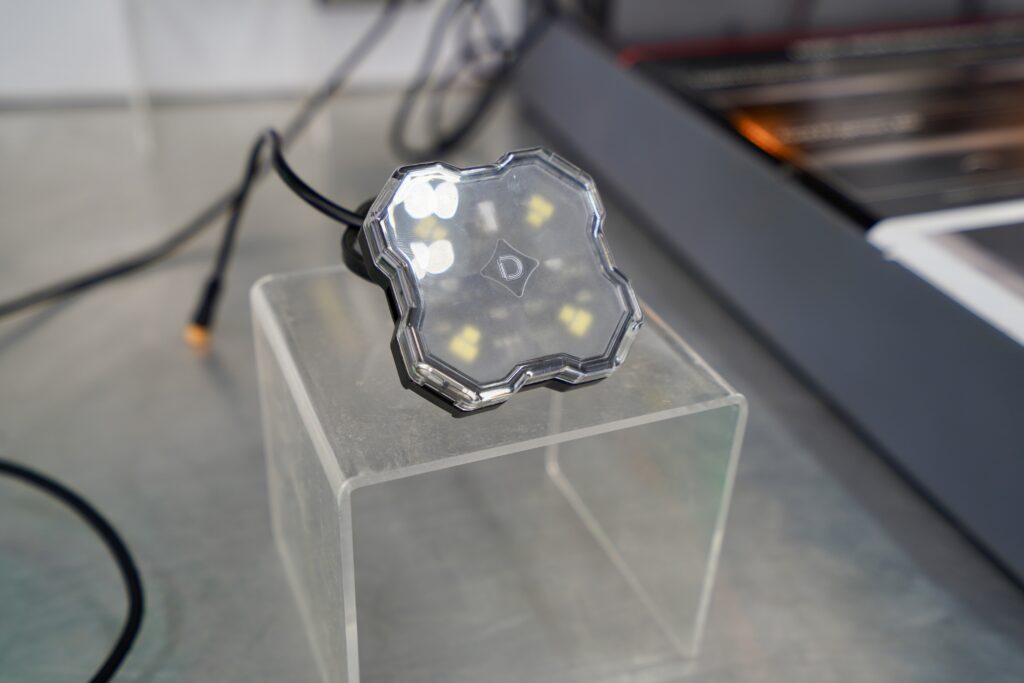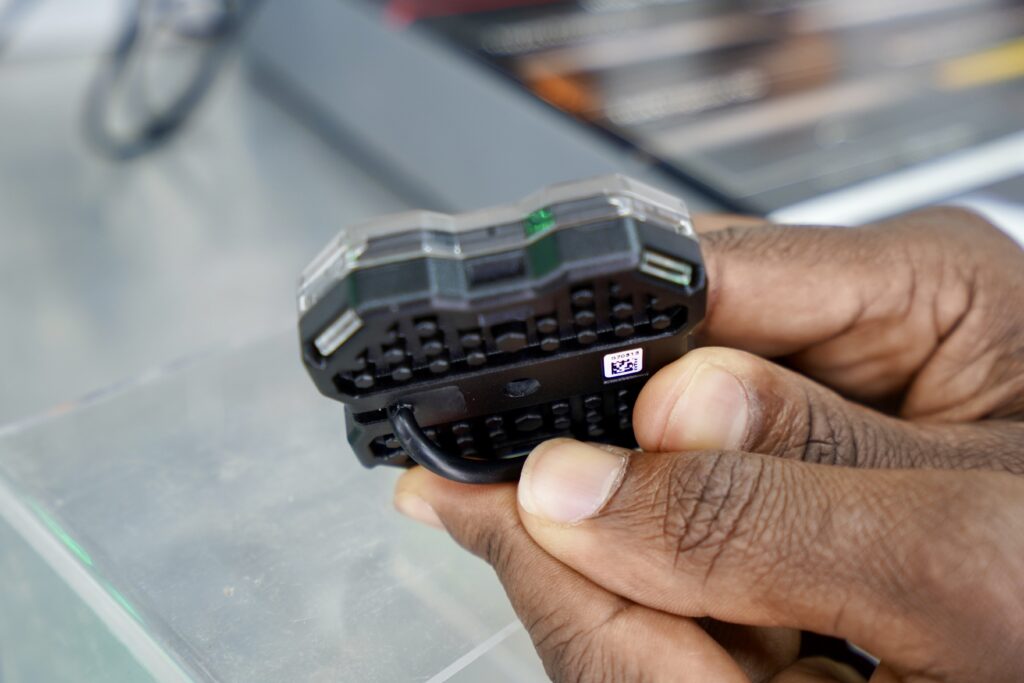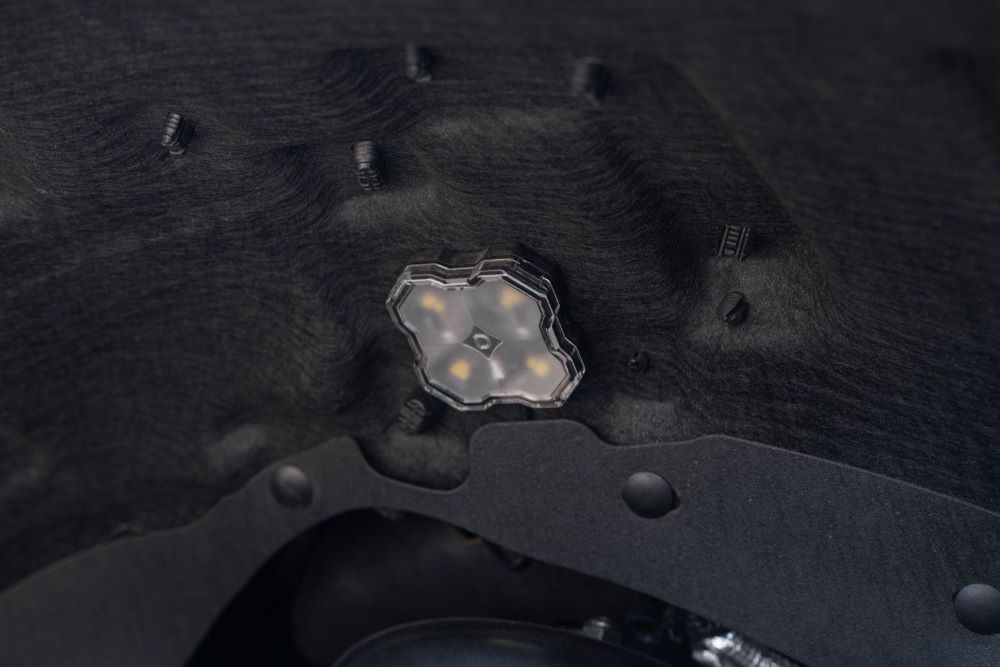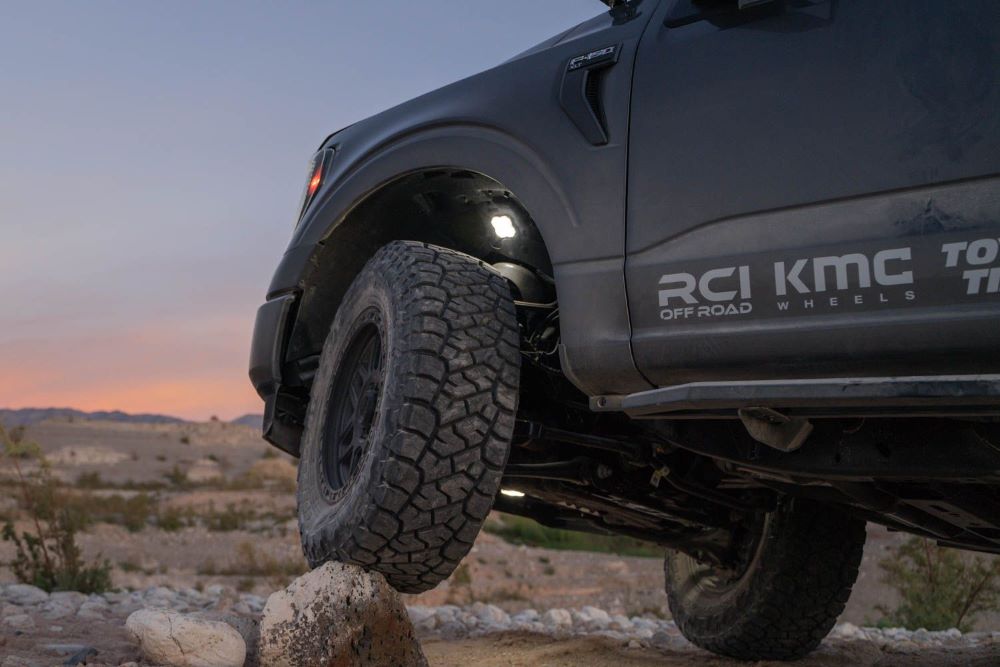 Sometimes you just want to add some more light to a particular part of your rig. It might be in a dark storage area, area lighting on the exterior, or even underneath to better see the terrain after sunset, and these excellent units from Diode Dynamics make it easier than ever. The Stage Series has multiple mounting options, including a center recessed hole and slots for zip ties. These lights are priced between $50 and $60 depending on the LED color, and they're covered by an eight-year warranty. For the price, it's easy to add light just about anywhere your rig might need it.
Fire Can – Portable Propane Firepit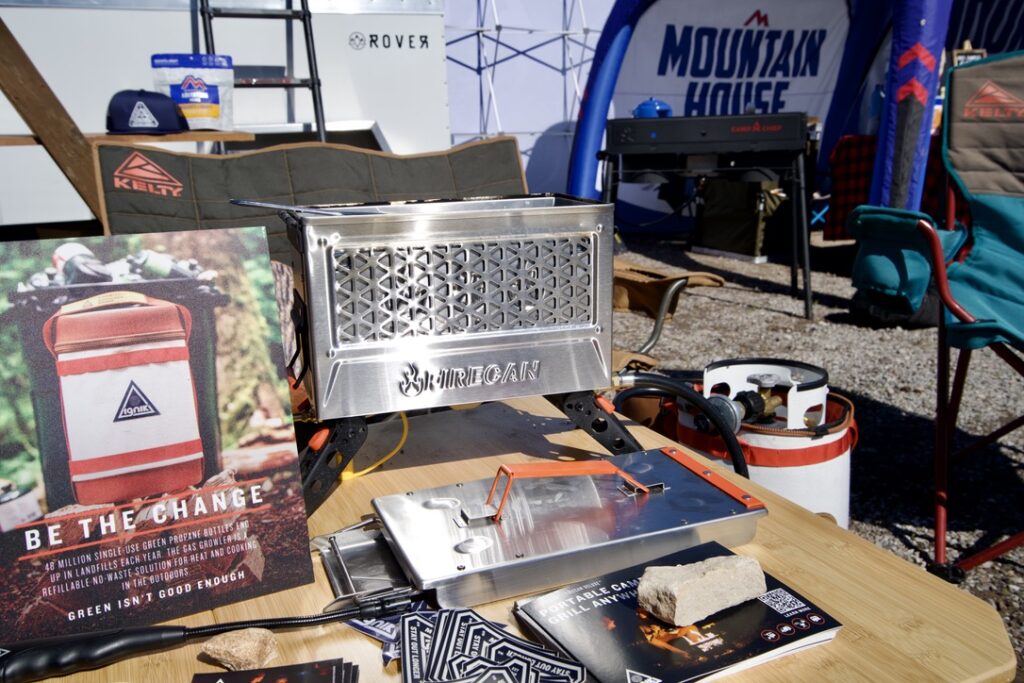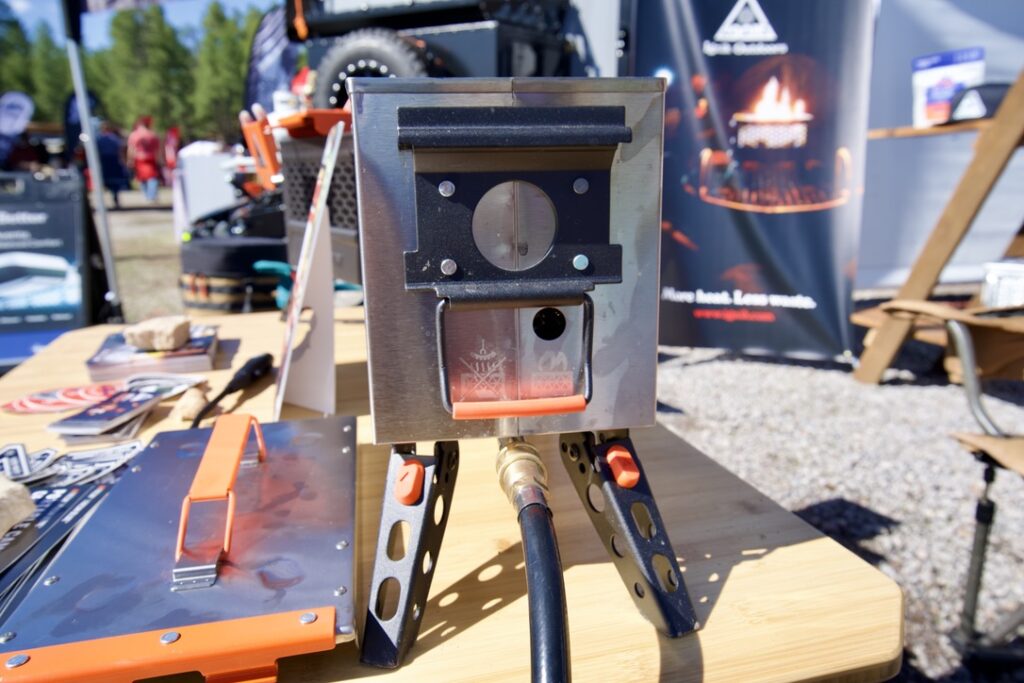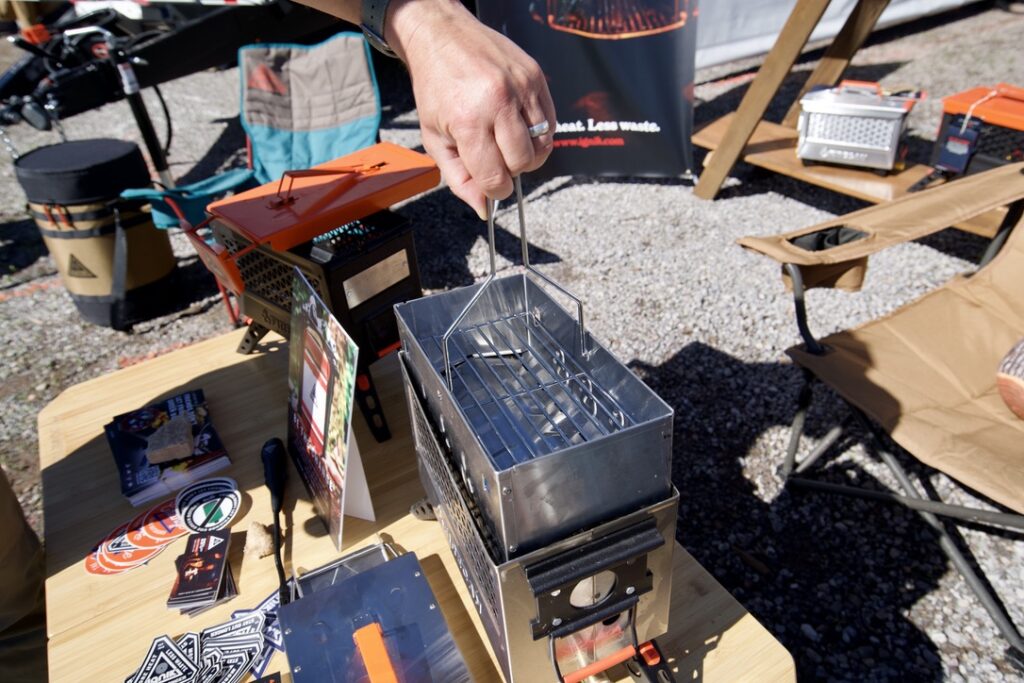 The first day of Overland Expo West 2023 ended up being a bit soggy, and the popularity of portable propane firepits seemed to skyrocket as the rain came down. These handy tools for warmth and ambiance aren't just great when the rain rolls through an event; they're perfect for backcountry trips as well. Oftentimes, a campfire isn't feasible due to time, available fuel, or Leave No Trace principles. That's when the Fire Can provides that campsite experience we all know and love in a small portable package. The Fire Can cranks out 38,000 BTUs, and with a five-foot quick-release hose, you can stash the tank out of the way with plenty of room to gather around the fire. You can even adjust the flame to increase the heat output or maximize burn time.
Goose Gear – Park Series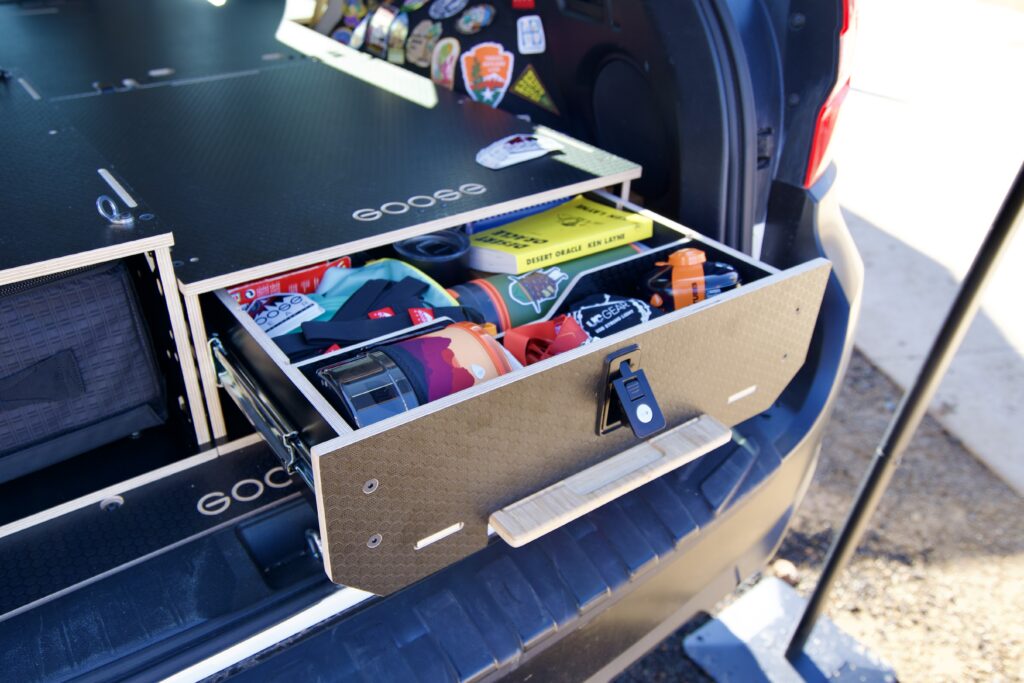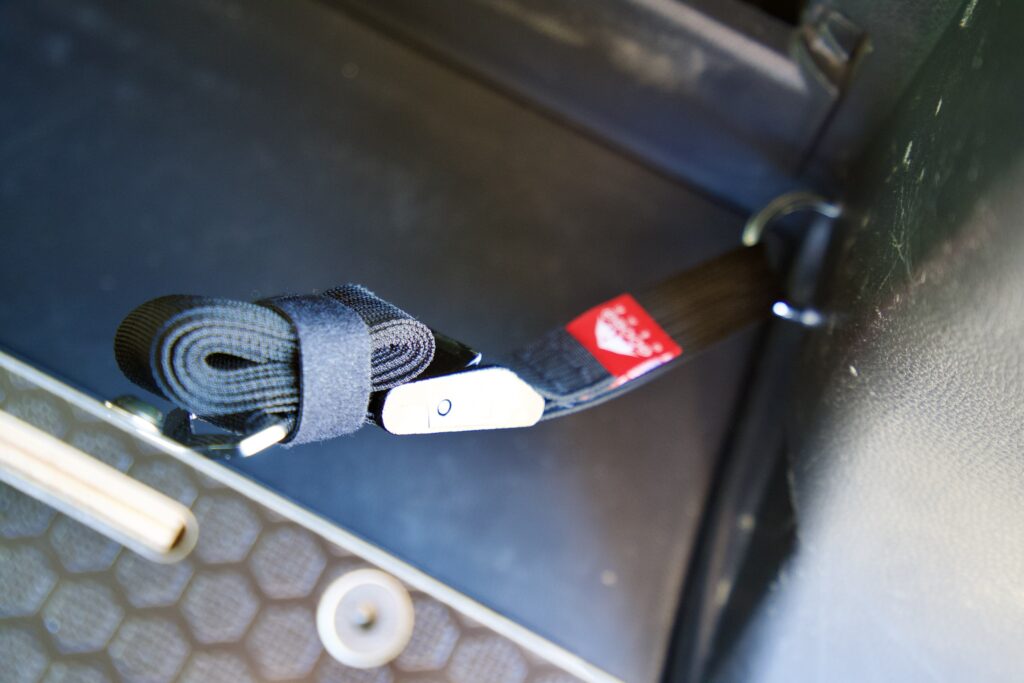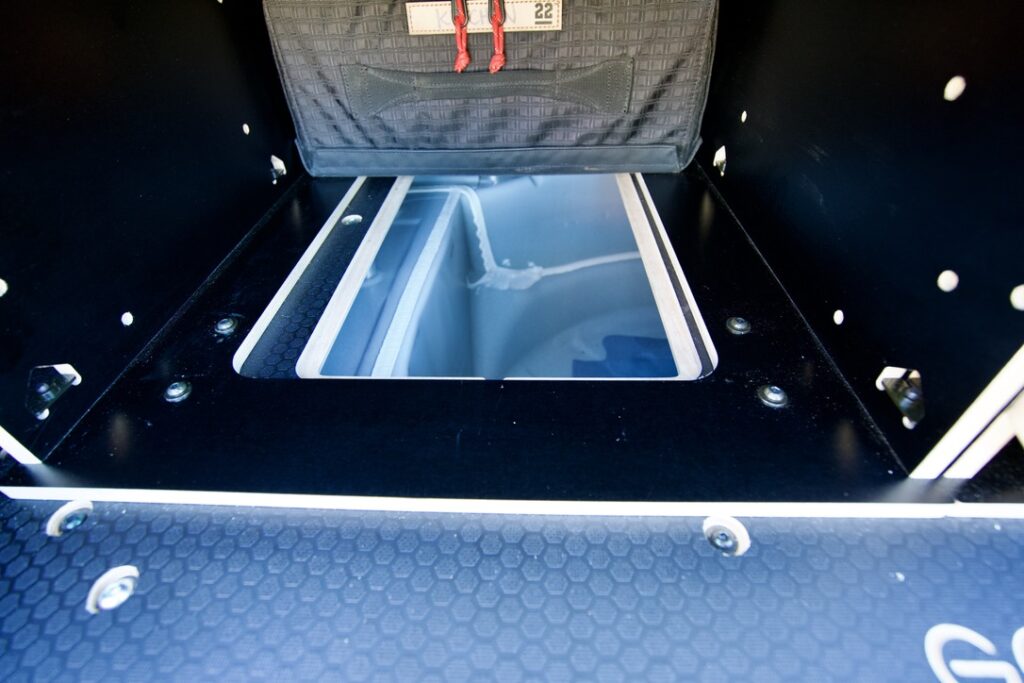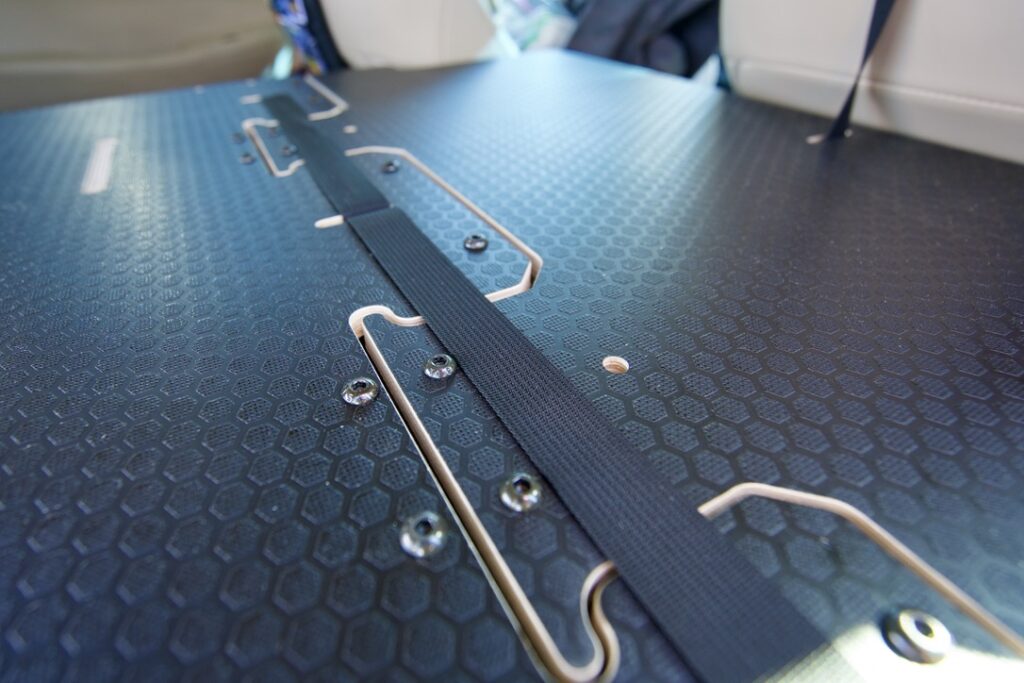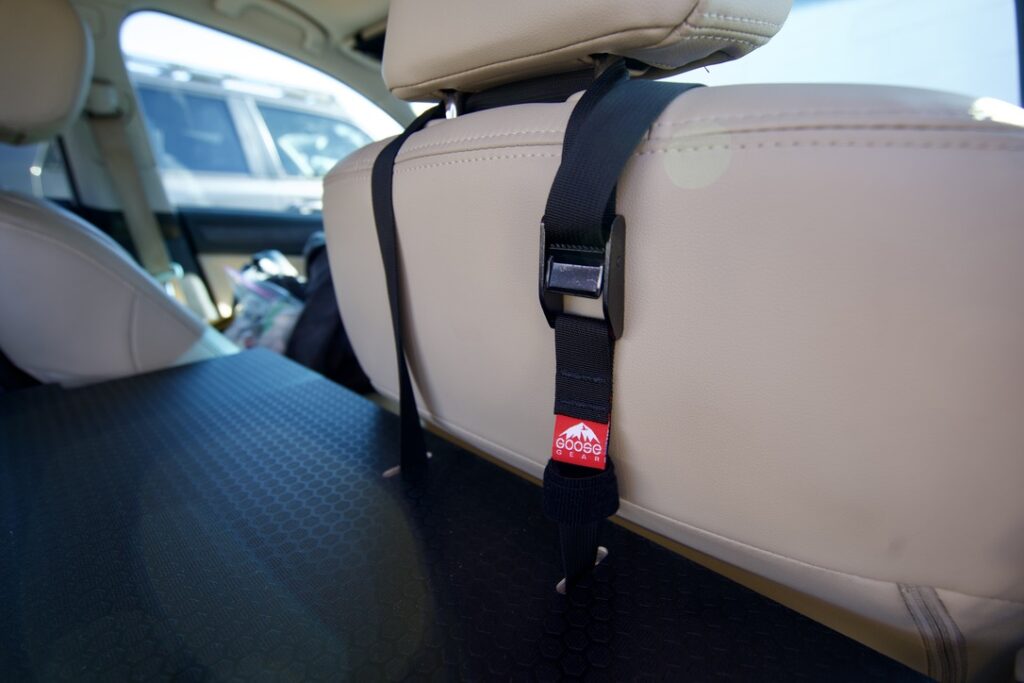 Goose Gear has been building incredible products that expand the storage of a number of rigs for years. Their latest project, the Park Series, put a new spin on their sleeping platforms and storage drawers. Geared towards the wagon and cross-over segments, the Park Series doesn't necessarily require a mounting plate like Goose Gear's other offerings. Instead, they can be mounted using cam buckle straps that attach to factory anchor points. The Park Series includes plenty of great features, including integrated cutting boards and access to spare tire compartments. The Park Series also allows the rear seats of a vehicle to be folded down versus full removal, so swapping between adventure mode and carpooling is a breeze. Plus, they ship flat-packed for easy DIY assembly.
GP Factor – Universal Redarc Complete Power System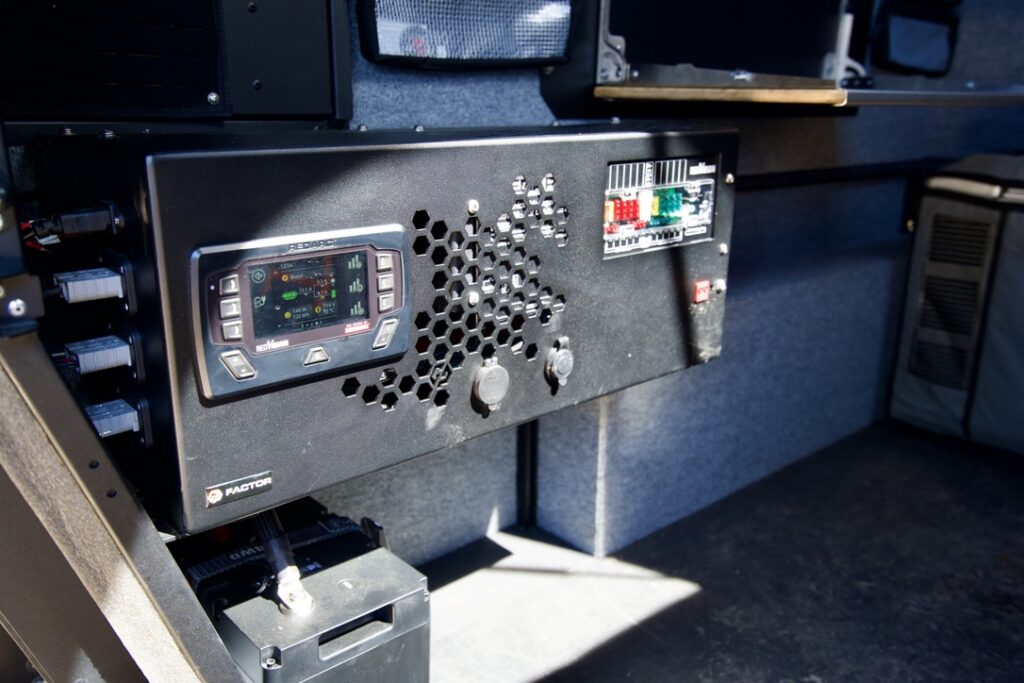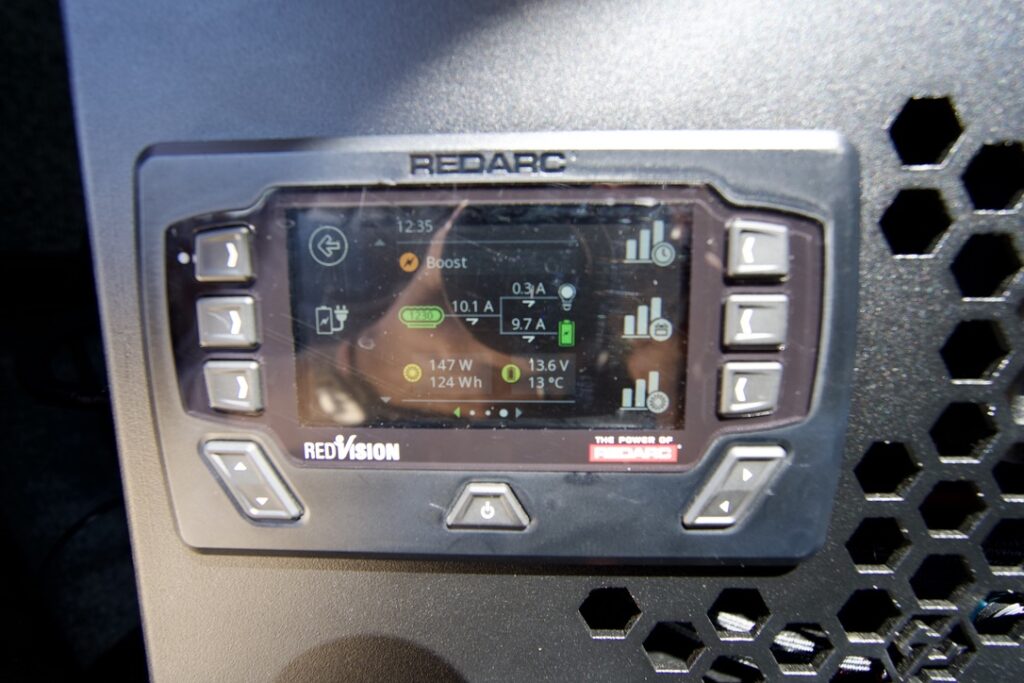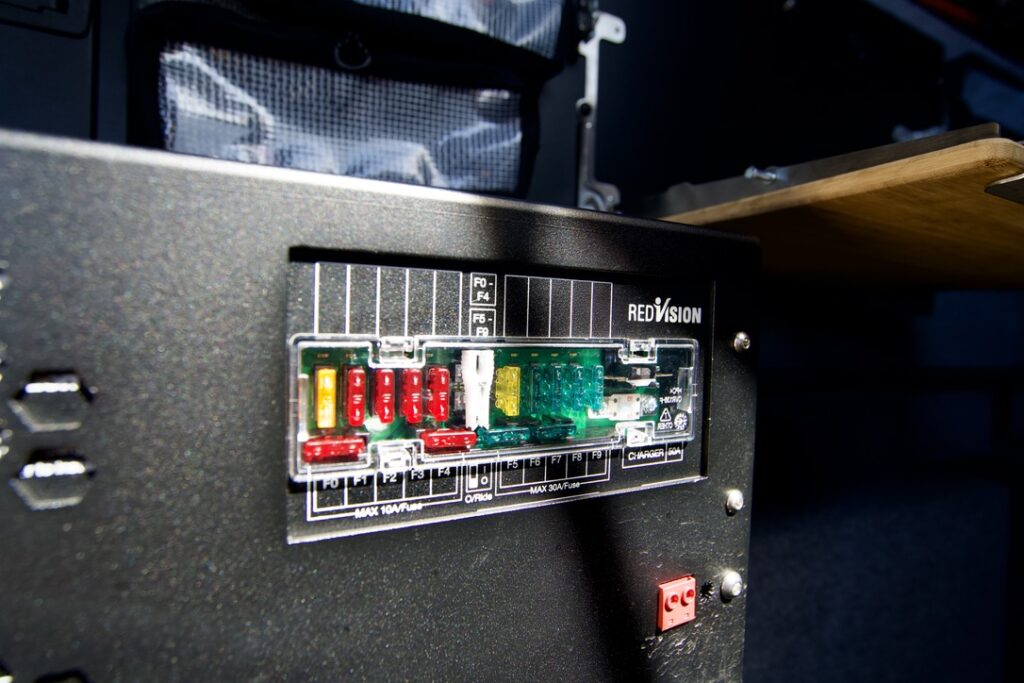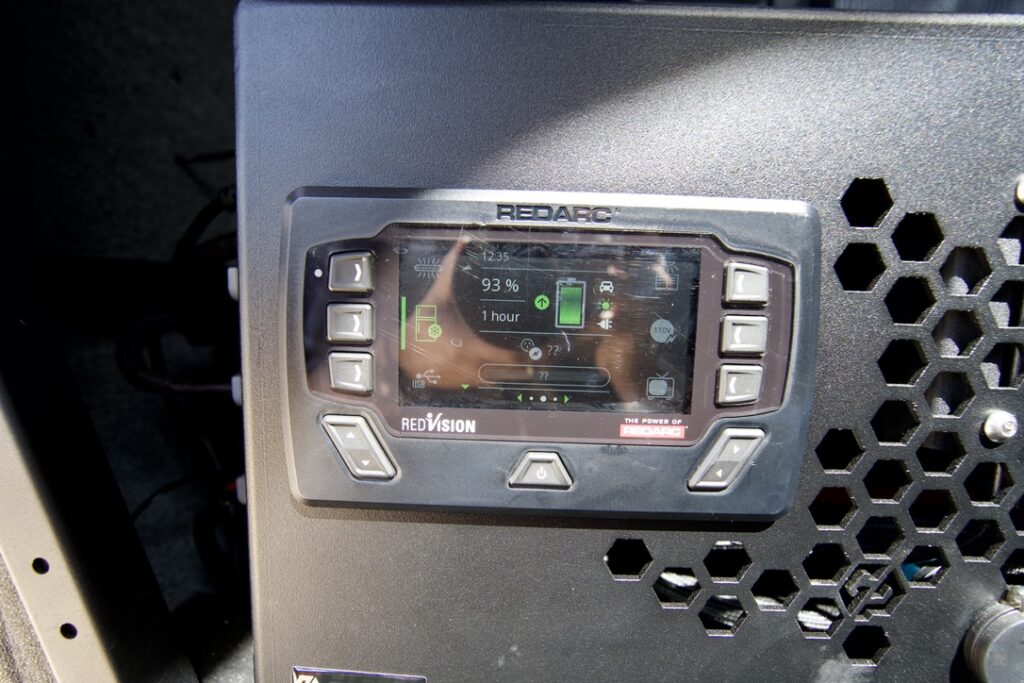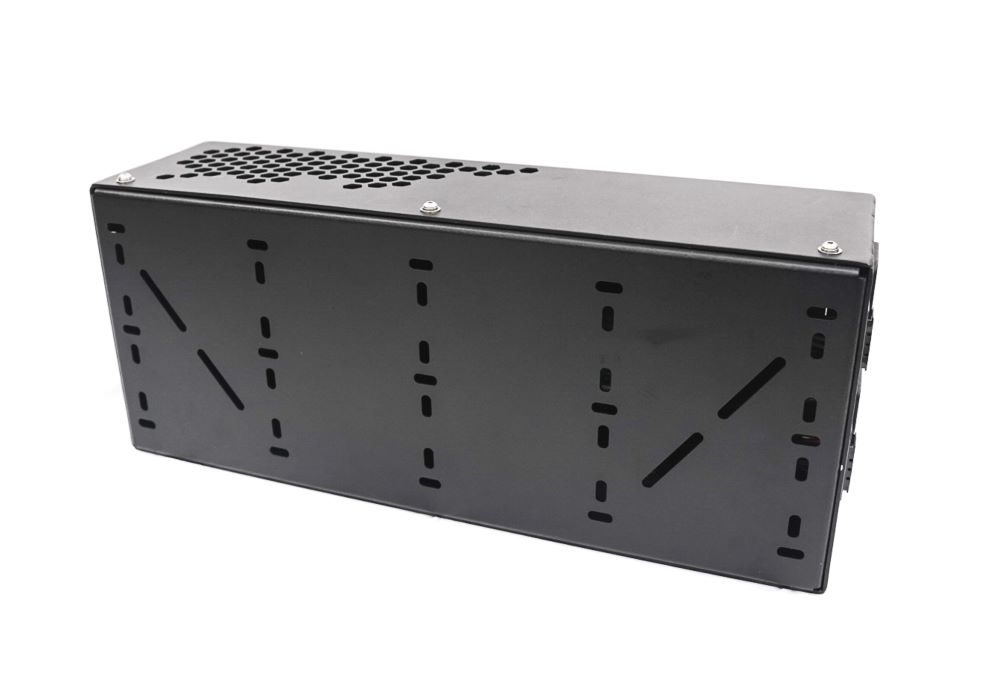 Power systems for an overland rig can often be complicated, confusing, and cumbersome. GP Factor has taken all three of these issues and wrapped up a complete power system with an optional inverter in a simple-to-use, easy-to-mount, and comprehensive system. The Universal Redarc Complete Power System is based on the system originally designed for the Alu Cab Campers, and it includes the Redarc TVMS system components. Additionally, several inverters are available as optional equipment. The rear panel features a variety of pre-drilled mounting options to work with your build. The kit includes all of the necessary connectors and terminals, so the installation is essentially plug-and-play. If you want a capable electrical system for extended overland trips, this is a great way to kit out your rig with a trusted comprehensive kit.
Kargo Gear – Essential Roll Kit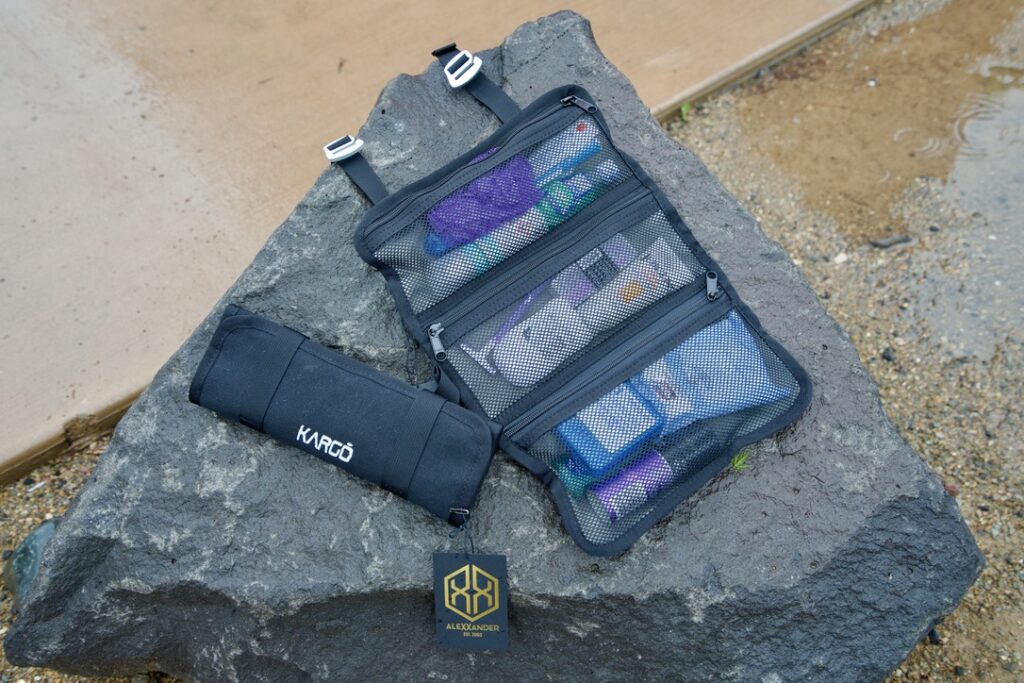 It's not always easy to keep all of your small items, like charging cords, toiletries, or small tools, organized and accessible. Kargo Gear aims to make that task easier for you with their Essential Roll Kit. After seeing the quality of the work, we weren't surprised to learn that each bag from Kargo Gear is hand-sewn in Colorado. The workmanship is practically perfect. This handy pouch easily slides into backpacks, fits in door pockets, or just about anywhere else you need to organize small pieces of gear. It's available in a variety of colors, and regardless of your preference, the aluminum hooks provide both a secure closure and a way to hang it for easy access to the individual compartments.
Opinel Knives – Ultimate Picnic Set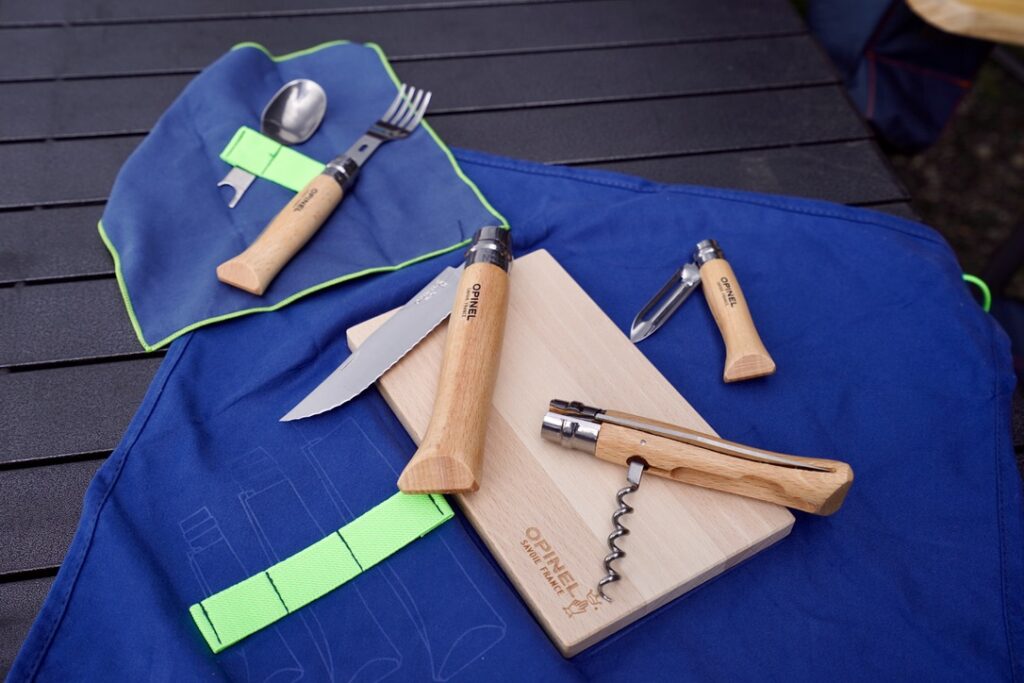 Just because you travel lightweight doesn't mean you have to dine like a barbarian. With the Ultimate Picnic Set from Opinel, even the most minimalistic overlander can dine in style. This compact and classy set provides a serrated knife for easily slicing off locally baked bread, a peeler to prep some fresh veggies, and a separate knife for other cutting needs. The small knife even includes a corkscrew, so you aren't tempted to pull off any sword tricks to open your favorite bottle. A cutting board and microfiber cloth round out the set. The whole things pack up small enough to fit into even the tightest motorcycle pannier.
Peak Designs – Mobile Phone Mount and Case System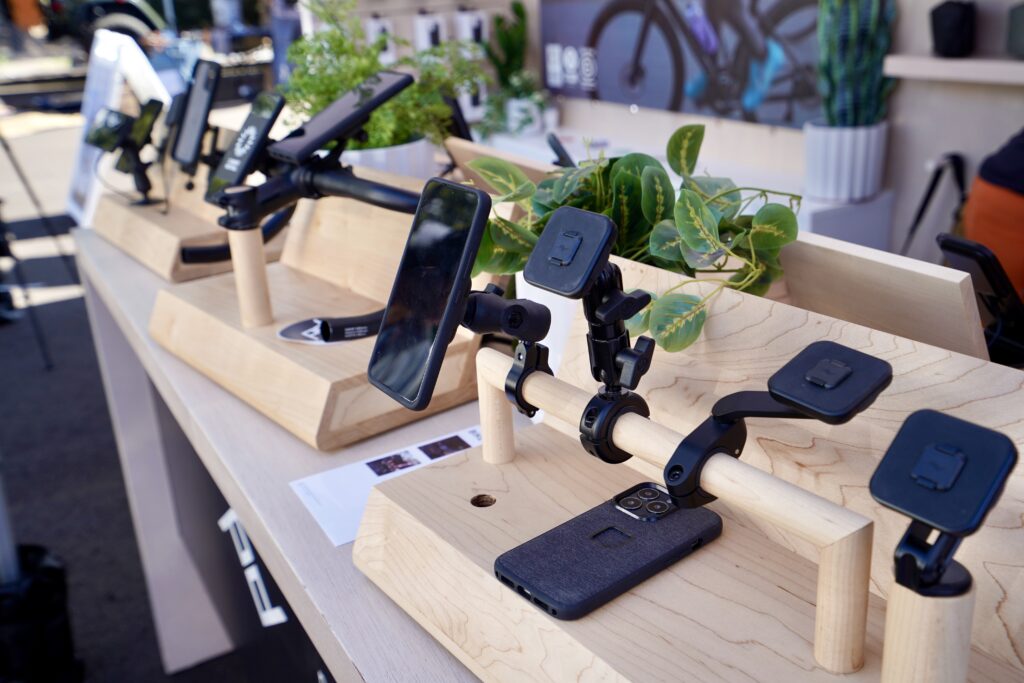 Our smartphones can be great tools to aid us while we explore. Peak Designs has developed a great system that will allow you to use your phone for navigation, photos, etc., across a variety of platforms. You can use the same case to securely mount your phone to your dash, bicycle bars, or motorcycle handlebars. The Slimlink mount series uses both magnetic and mechanical attachments to ensure your device doesn't go flying when the road gets rough. The mounts are machined from lightweight anodized aluminum and provide plenty of customization to dial in the position that works best for you.
Rustic Mountain Overland – ANZAC GFC™ MOTO HAULER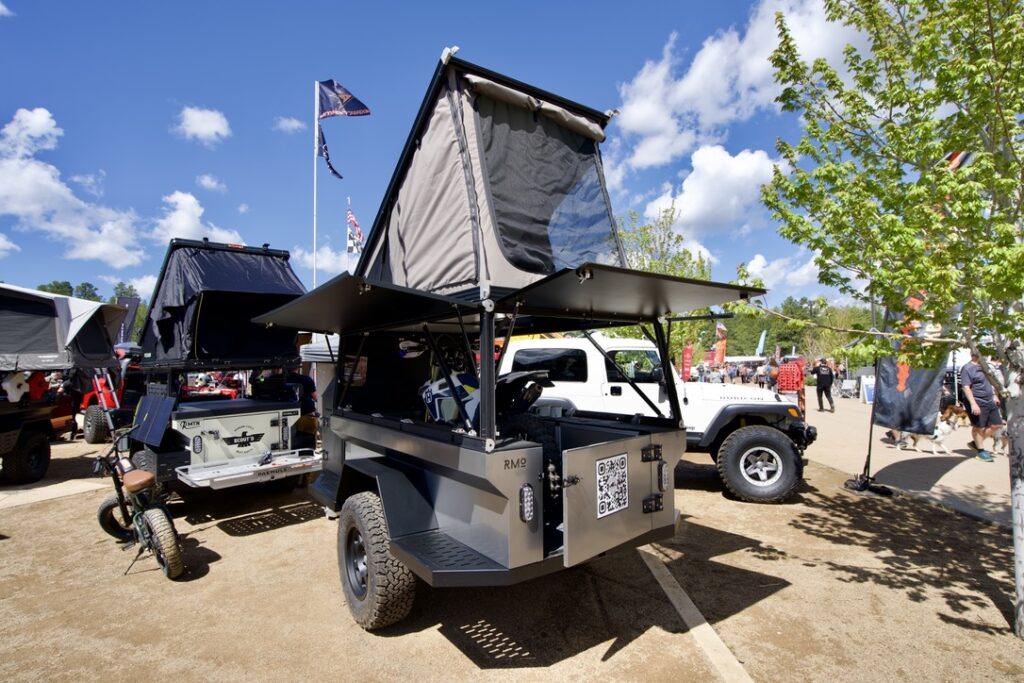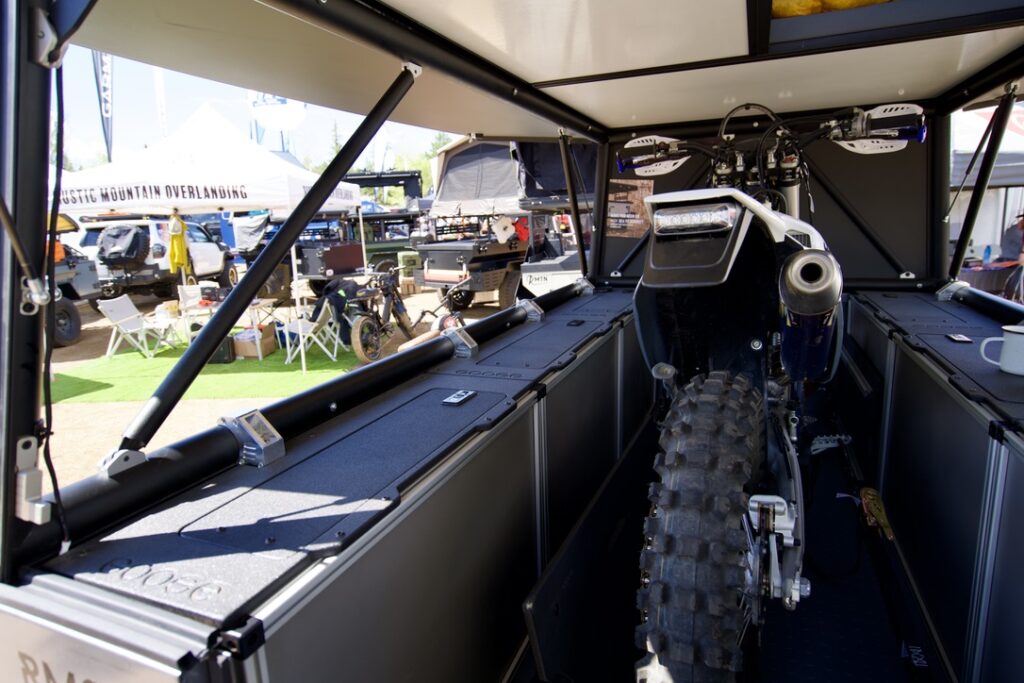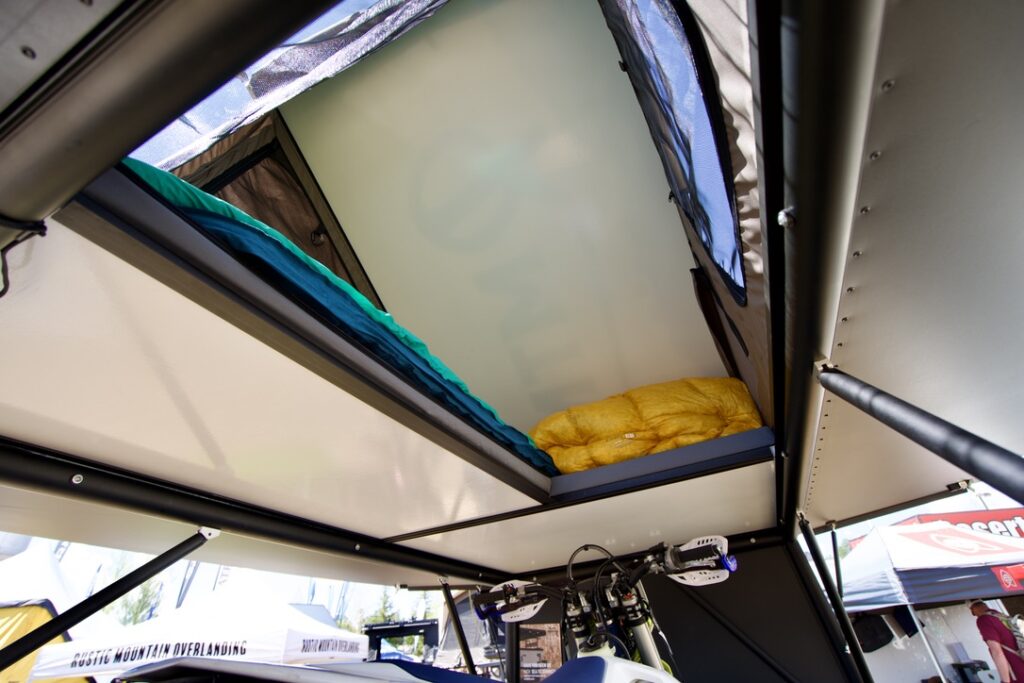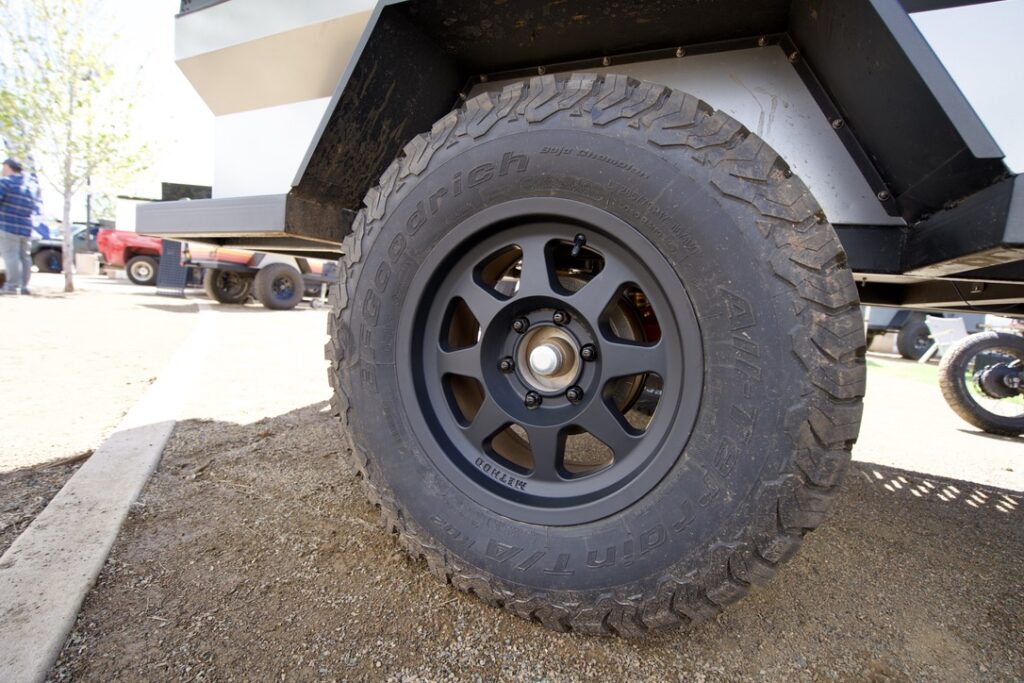 Overland trailers are all of the rage right now, and it's not hard to see why. They expand your sleeping options, add ample cargo room, and you can leave them loaded, so you can get on the road quickly when the opportunity presents itself. Rustic Mountain Overland recently debuted a unique trailer that brings together some of the best in the business, with storage provided by Goose Gear and Tembo Tusk, and a GFC tent up top. It's designed to haul a full-sized motorcycle, plus your gear, into the backcountry. Then, it provides space for multiple adults to sleep, a 45-liter fridge, onboard power, and storage solutions. It's great to see so many trusted brands come together to bring a unique offering to the overland market.
Two Track Nation – Diesel Heater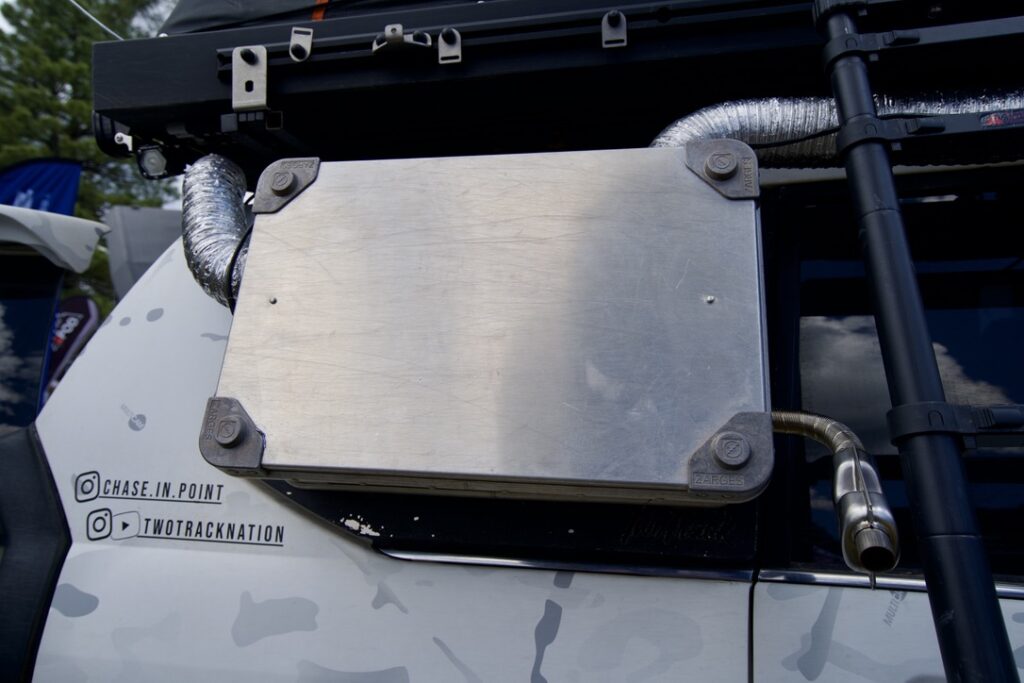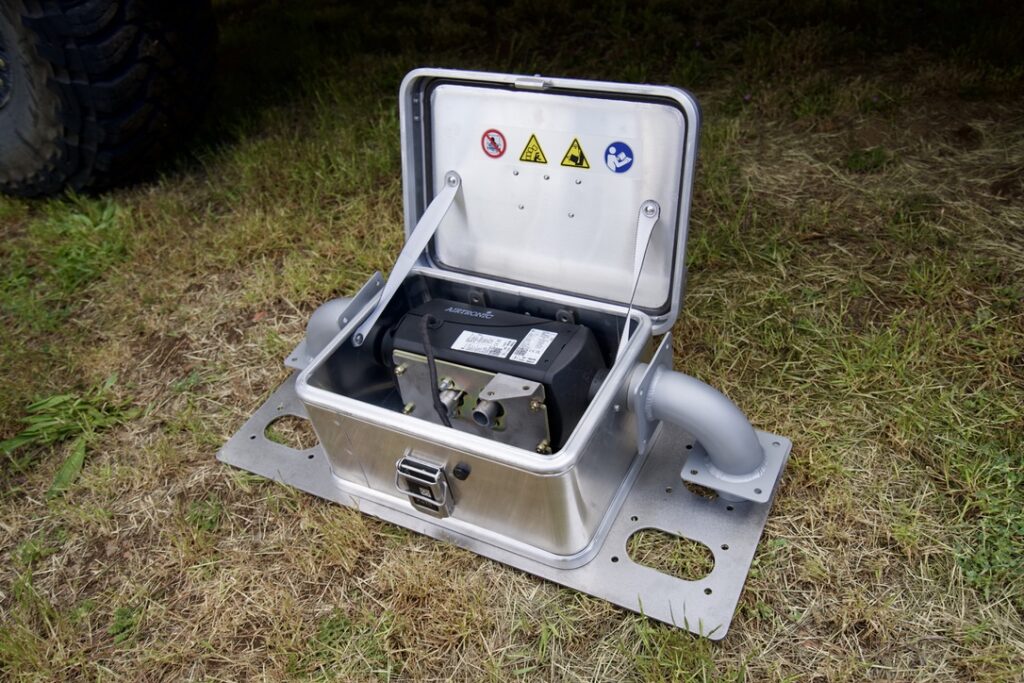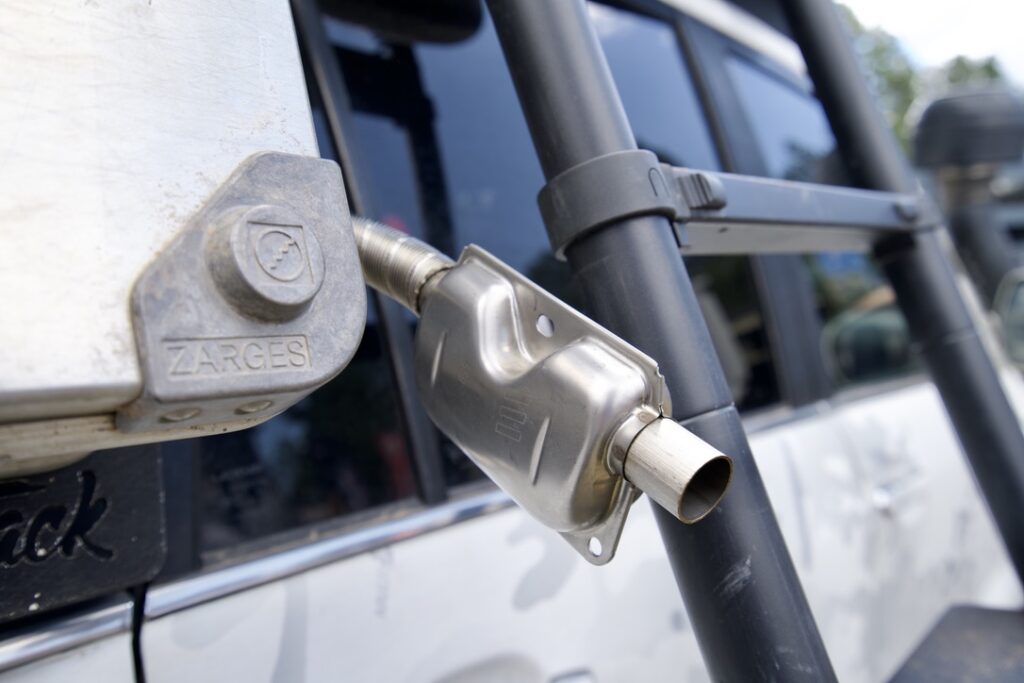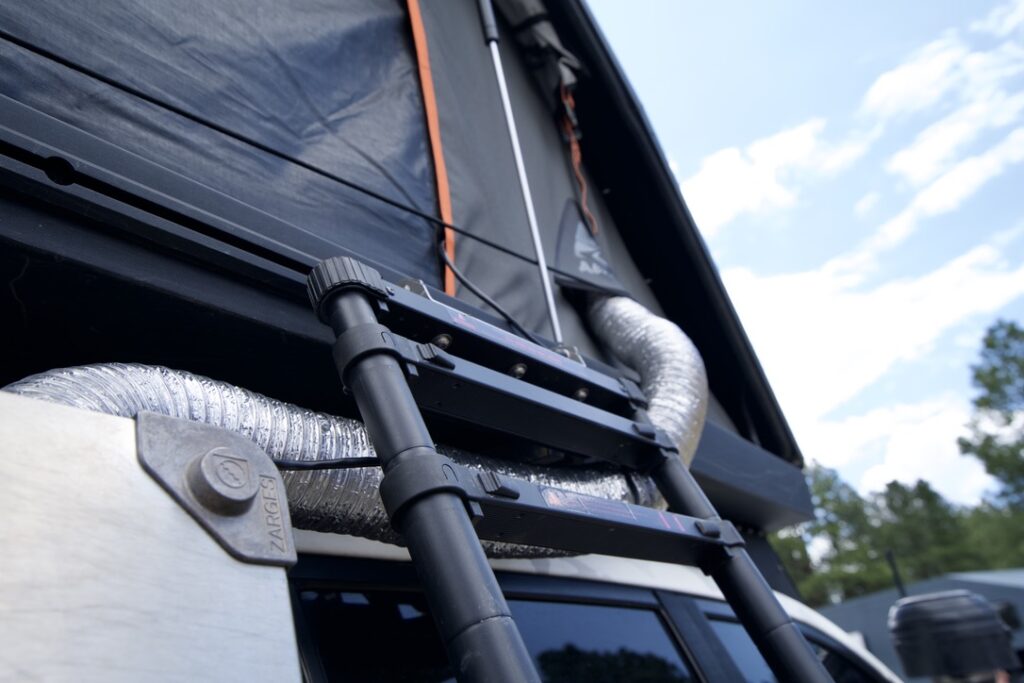 A good diesel heater can significantly expand your camping comfort range when you're out and about during the colder months. This unit from Two Track Nation provides a huge amount of flexibility and utilizes quality components. The whole heater is housed inside of an aluminum case so that you can mount it just about anywhere outside of your rig. The flexible hoses make it easy to direct the heat into your tent or camper. Two Track Nation will soon offer options with both 2.2 and 4-kilowatt versions and models designed for rooftop tents and campers. You can also choose your box depending on where you mount the kit. The entire unit is easily serviceable, and all of the components are built in the U.S.A. or Germany.