The all-new 2022 Toyota Tundra, which is the third generation of Tundra, might be the hottest new rig in the overlanding segment. Though production and rollout has been slow due to supply chain issues and a limited number of silicon chips necessary for hyper-electronic modern vehicles, overlanders are already building up the few all-new Tundras that exist. With a few examples in hand, aftermarket brands are already churning out products for the third generation Tundra, improving its capability and utility.
This is a short preliminary list. We'll be updating it as new products become available. The below list is organized alphabetically by product category.
Bumpers
C4 Fabrication — Front Bumper
Now available on pre-order, the front bumper for the third generation of Tundra is a very compelling option. Not only is it pretty cool looking, it's even more compelling because C4's products are all made by hand with care here in America, in South Dakota, to be specific. Not only should this bumper be one of the first for the third-gen Tundra, it should be one of the most highly sought after, too. When this officially goes on sale, we'll update this page. In terms of pricing, it will retail, with free shipping, for $1,994.00.
Bed Racks & Accessories
upTOP Overland — TRUSS AFS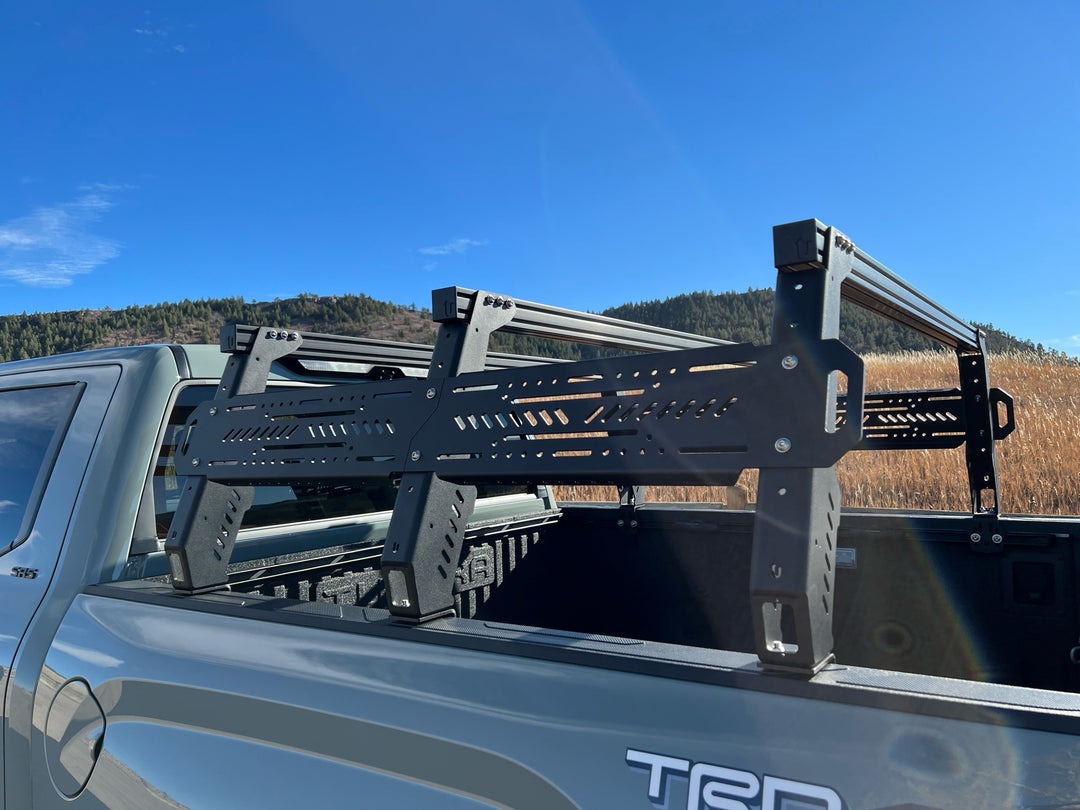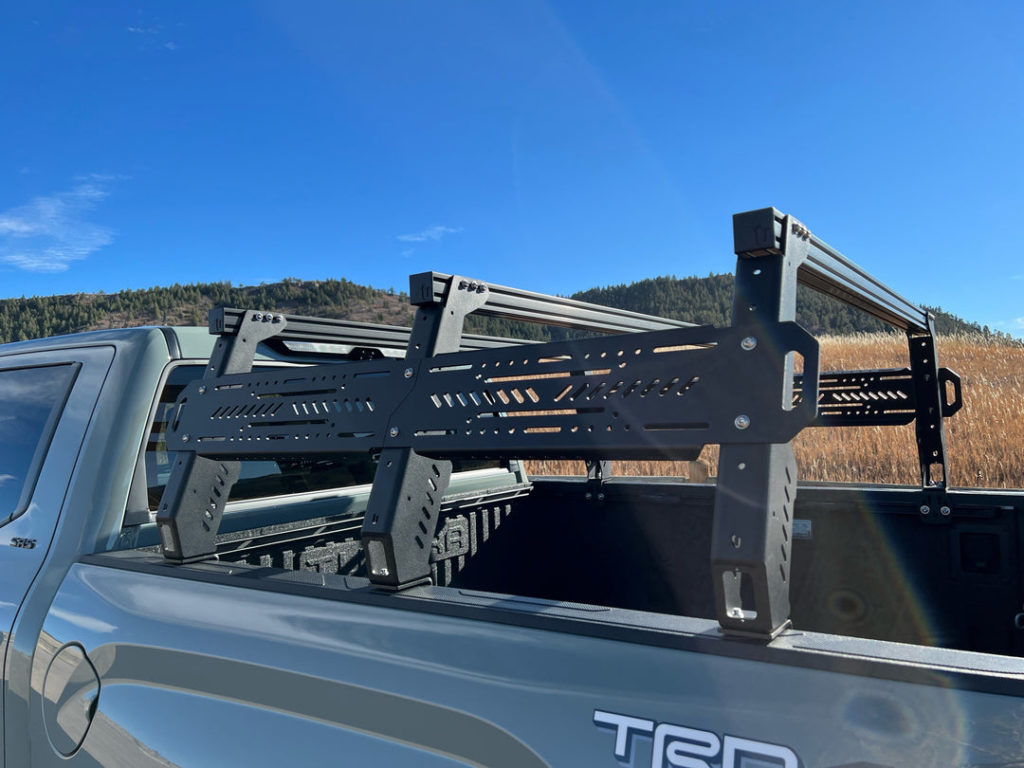 TRUSS Adaptive Full Size (AFS) bed rack is constructed from aluminum. Its 60-inch load bars span the width of the Tundra's bed. It's offered in a mid- or full-height, with the option for either 5.5-foot short and 6.5-foot long beds. All upTOP TRUSS systems come complete with load bearing armor plates for both sides that are pre-drilled for mounting adventure and recovery gear. You'll find provisions for MAXTRAX, RotopaX, Quick Fists, and Waterport. Pricing starts at $1,099.00.
DECKED — Drawer System (coming soon)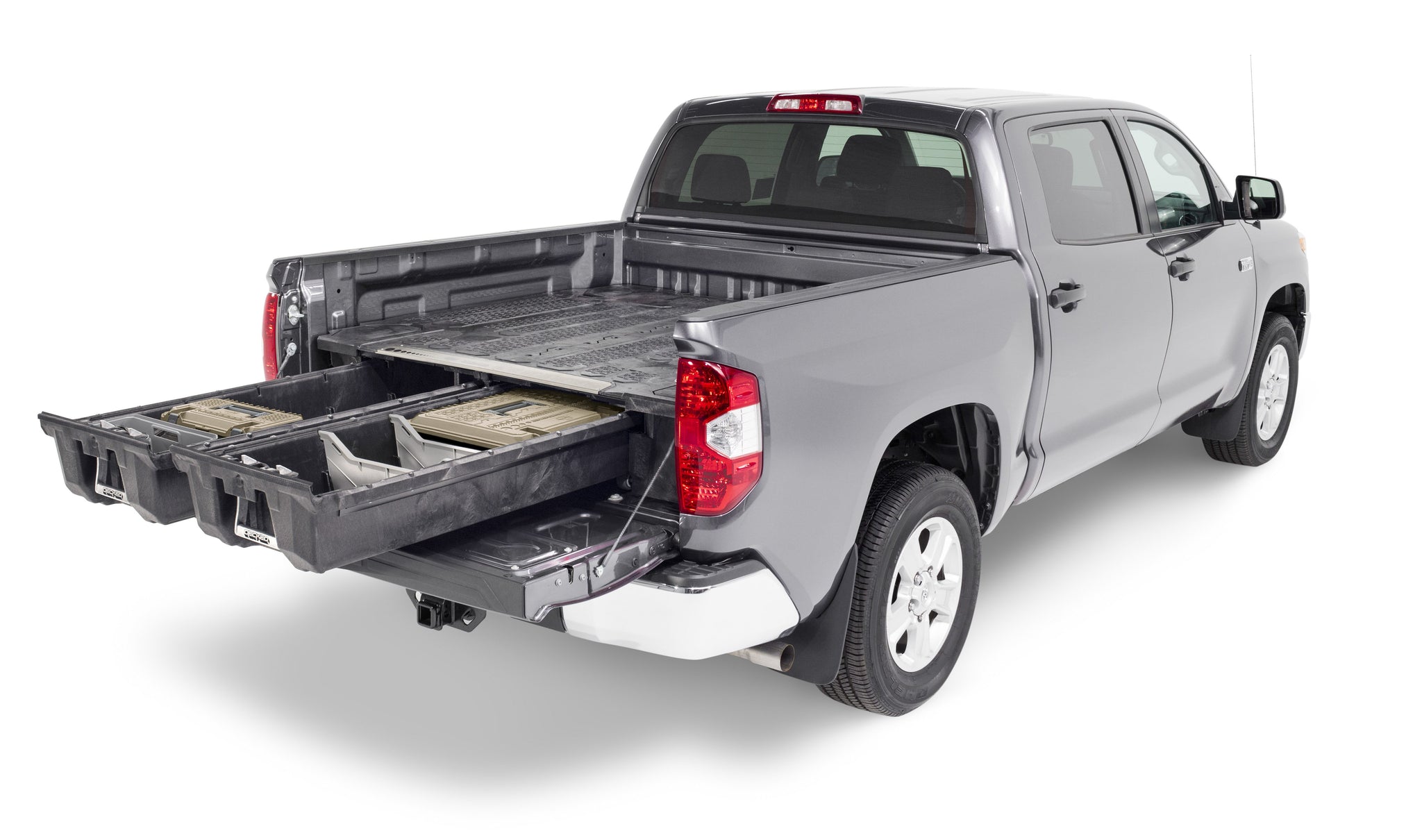 DECKED Drawer System are really common in the overlanding industry. Once you get hands on with a set, it's easy to see why. Made from recycled materials (HPDE, steel, and aluminum) right here in the USA, DECKED Drawer System add secure, weatherproof storage in the bed of your truck without compromising the payload. The Drawers can hold 2,000 pounds — more than most mid-size trucks and some full-size trucks can boast. The DECKED Drawers are not yet available for the all-new, third generation of Tundra, but they will be soon and they'll be a must-have for many overlanders. Pricing will likely be around $1,449.99.
Roof Racks
Prinsu — Roof Rack, CrewMax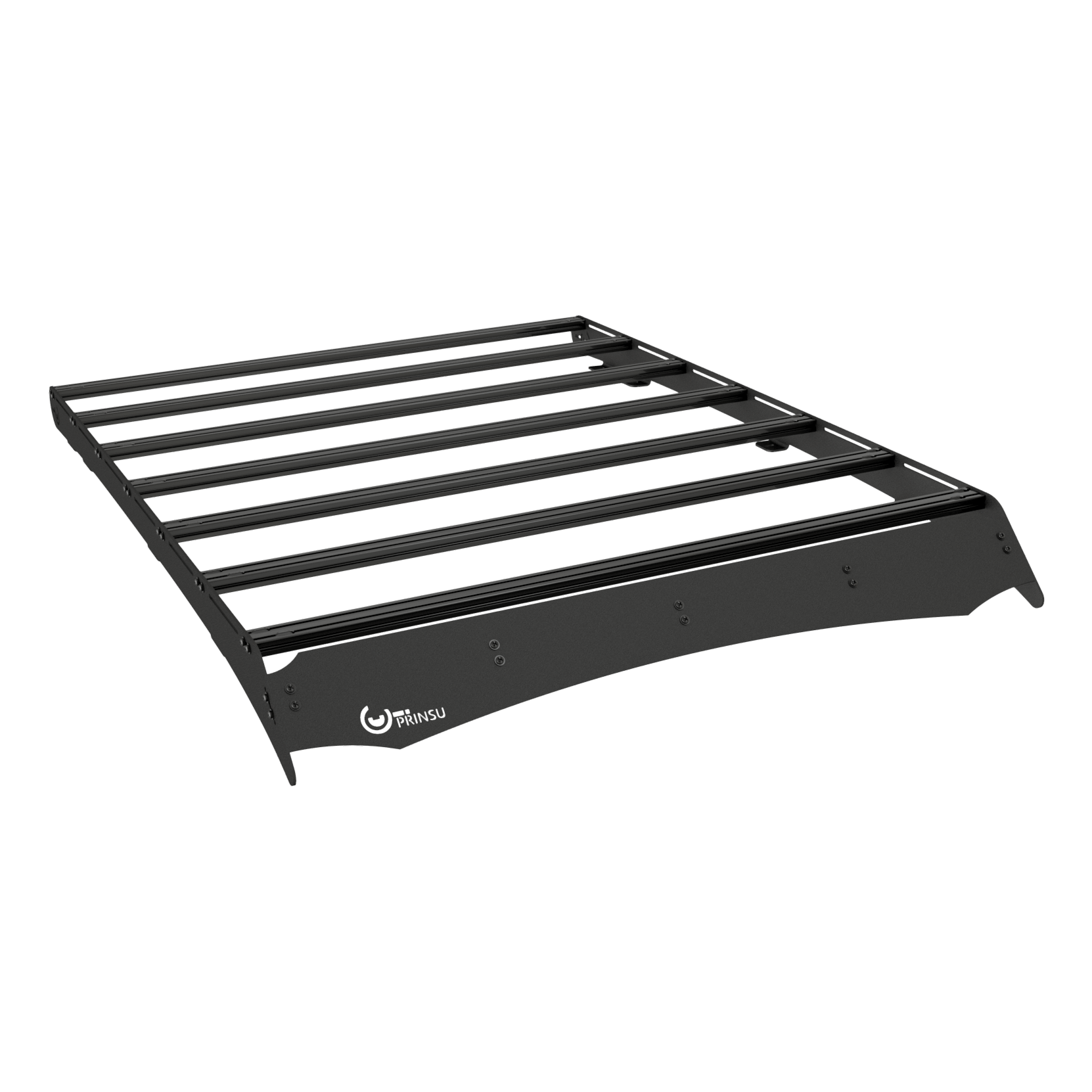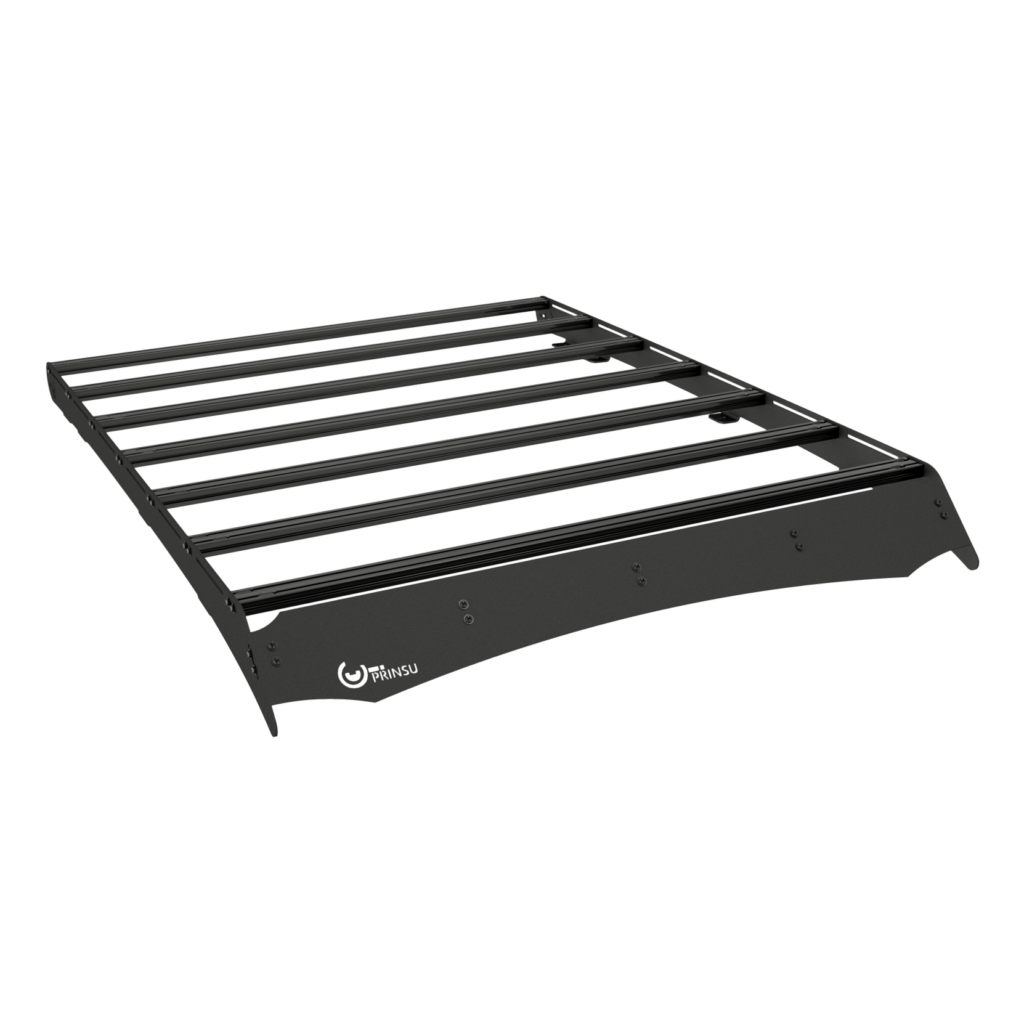 Tools, recovery boards, and solar equipment are best carried up and out of the way. This rack from Prinsu will help keep your Tundra organized and ready for adventure. The all-aluminum construction lends itself to a lightweight, but strong storage platform that weighs in at 45-pounds. Currently, this rack is only available for the CrewMax Tundras, but it's compatible with all of those models, including those with panoramic sunroof. If you're looking to add some lighting to your new Tundra the Prinsu CrewMax Roof Rack includes a wind deflector that accepts up to a 40-inch light bar. Pricing starts at $860.00.
Uptop Overland — Alpha Roof Rack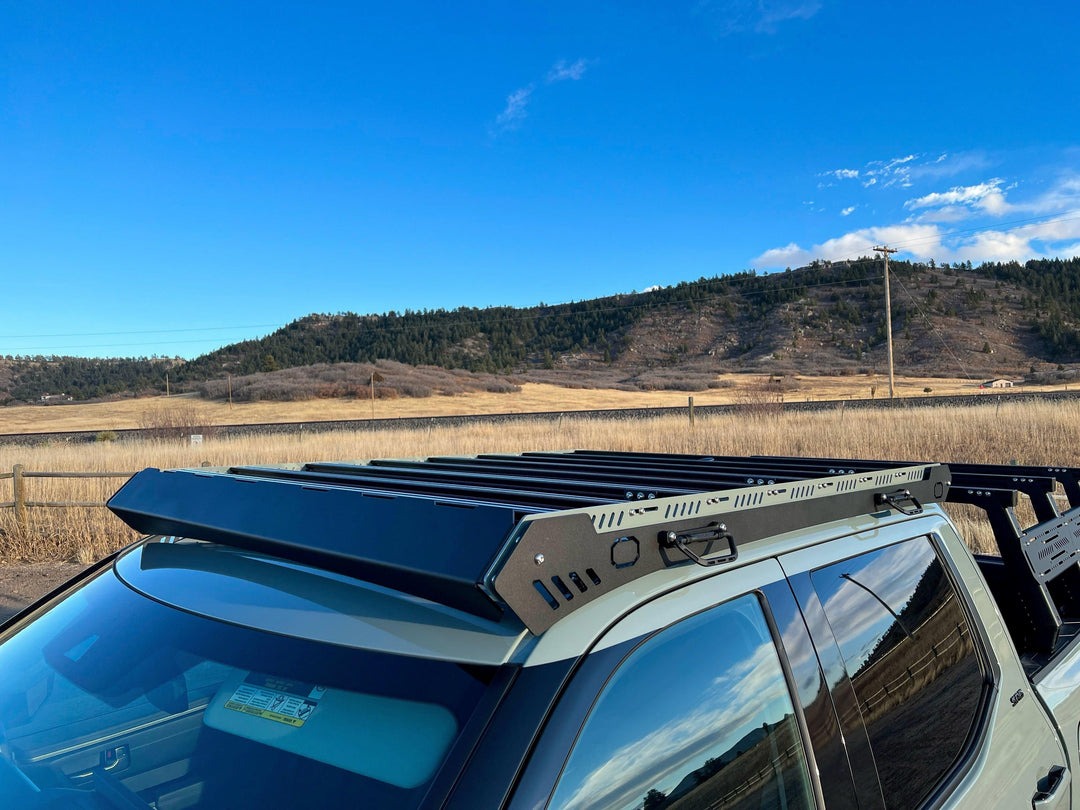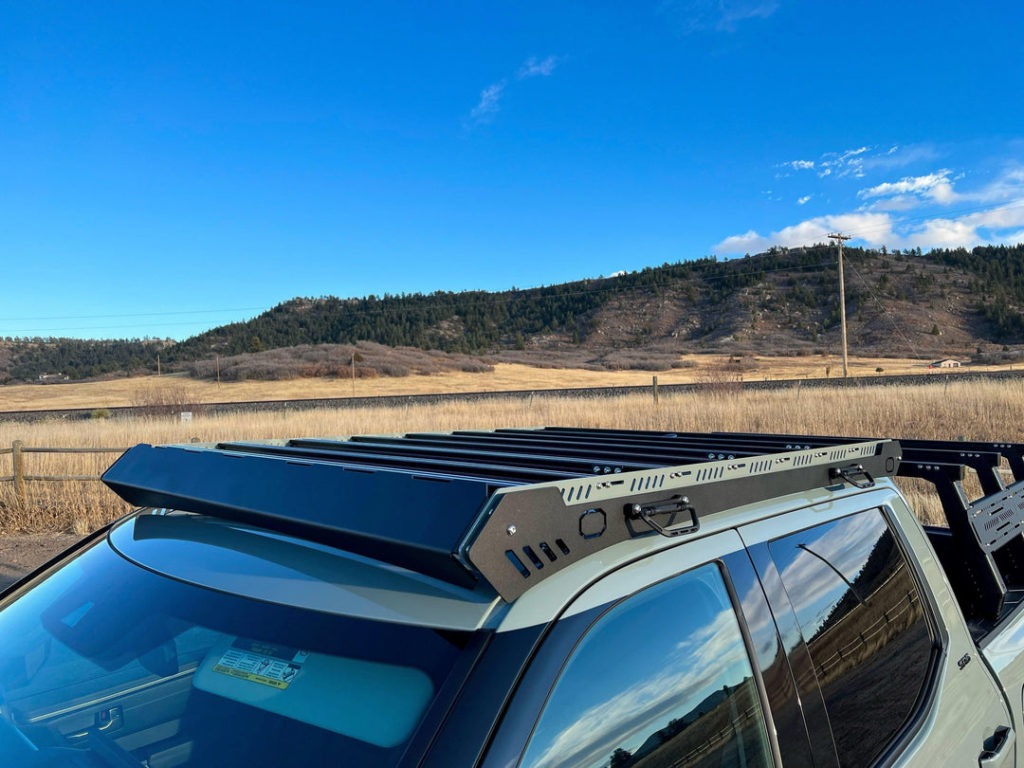 Uptop Overland's Alpha Roof Rack has a massive 53-inch internal width on the load bars and an incredible length of 72 inches. It's reportedly quick and easy to install and will enhance the functionality and aesthetic of your truck. That said, upTOP does report that this rack does require drilling the factory drip rail and installing rivets. So keep that in mind. Pricing starts at $1,499.00 with options to add color matching as well as cutouts for light bars.
Suspension
Westcott Designs — Collar Kit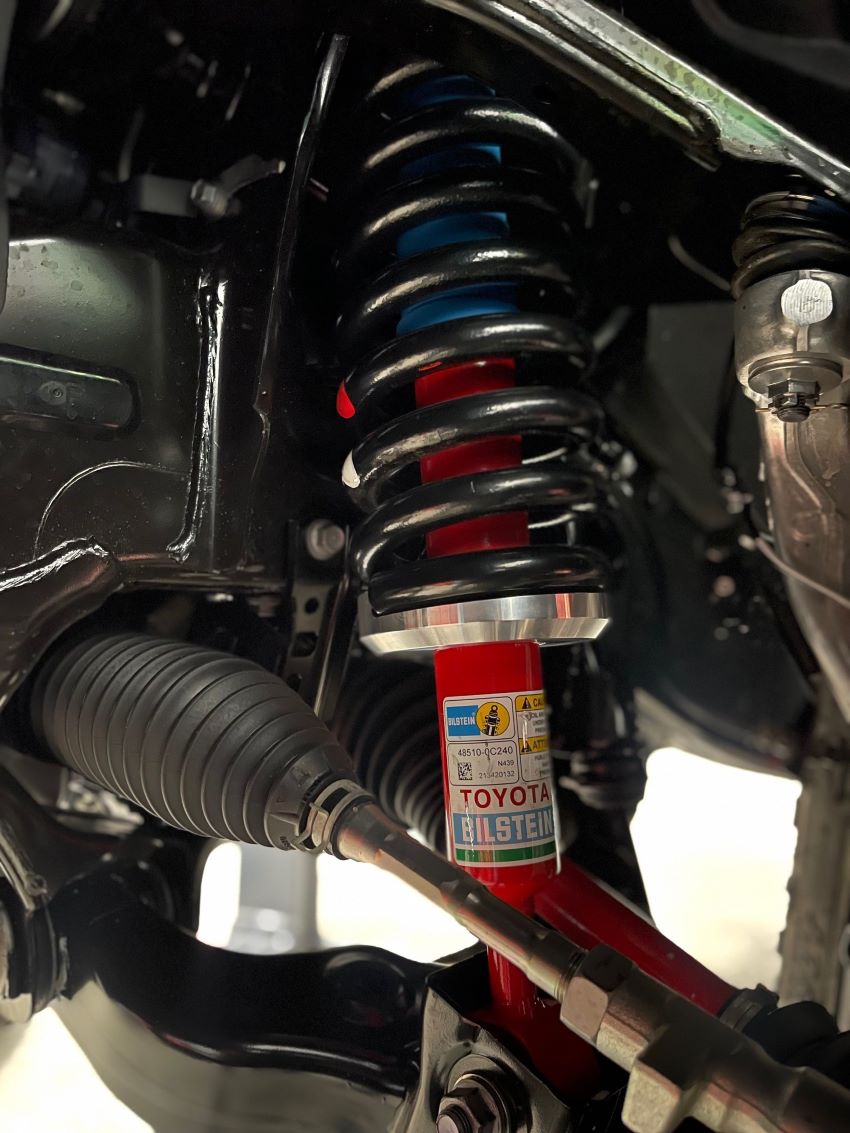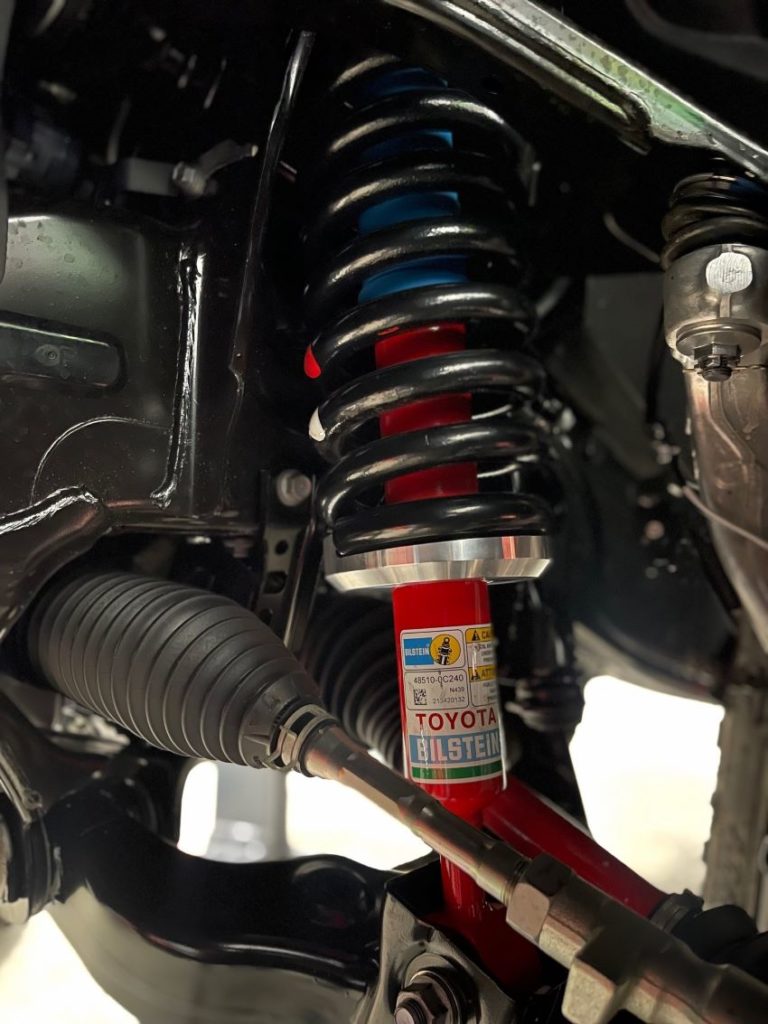 There will be full lift kits for the all-new Tundra later this year, including one from Toyota. But in the meantime, if you're keen to lift your truck so that it can fit 35- or 37-inch tires, the Westcott Designs Collar Kit is a great option. It gives up to three inches of lift to the front and one inch of lift to the rear, stancing out the ride nicely. If you don't want a flat ride height, you can leave one spacer out of the front, gaining just two inches of lift in the front. With only two inches of lift in the front, if you add a bunch of gear to your bed, your truck won't suffer the Carolina Squat in the rear. Pricing is $425.95 and Westcott says you can expect about 5.5 hours for installation plus an alignment.
Toyota — 2.5-Inch Lift Kit (coming soon)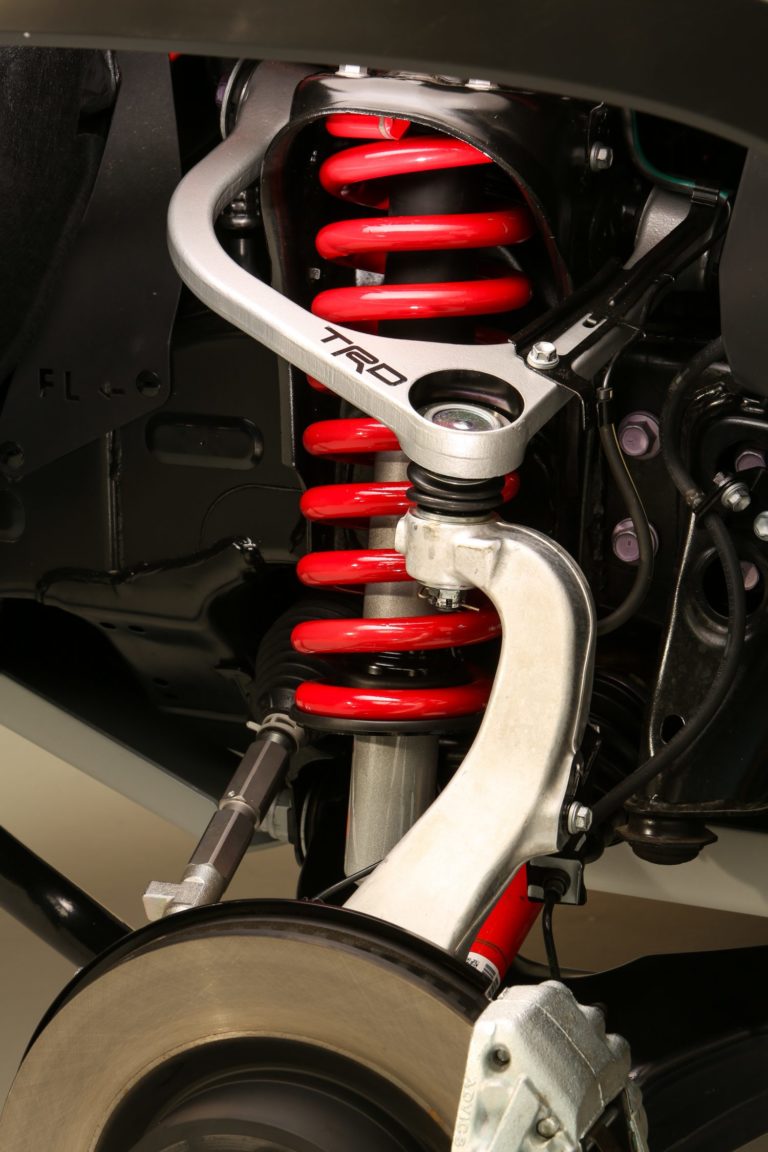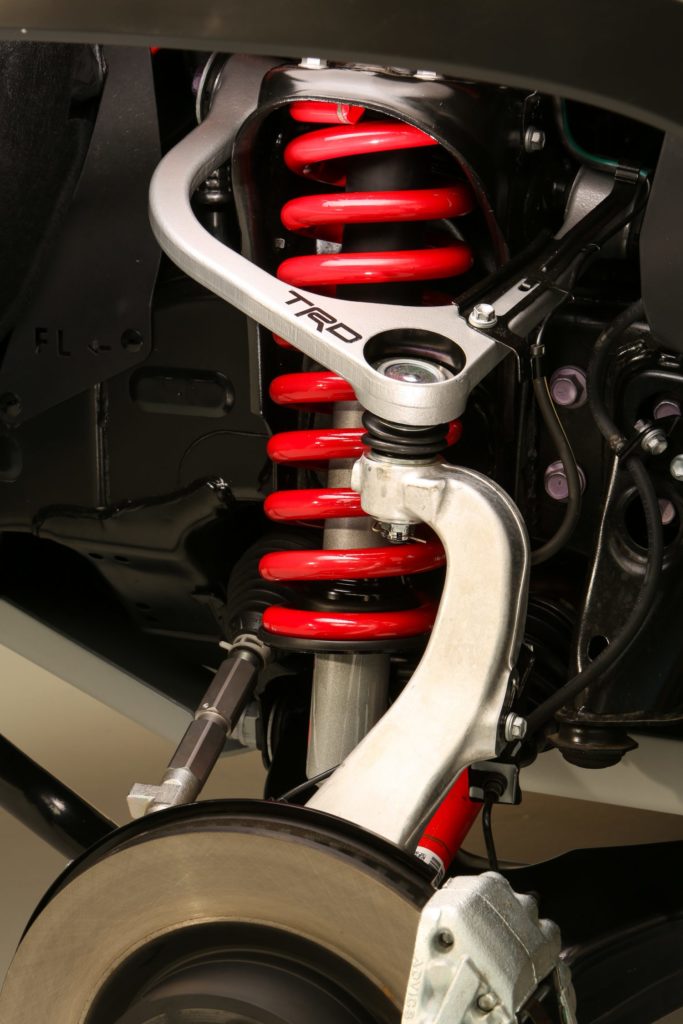 Toyota has announced that this dealer-installed TRD lift kit will be available for almost all 4×4 trims of the 2022 Tundra. The kit provides 2.6-inches of lift and also levels the truck nicely. It includes tuned Bilstein front and rear shock absorbers with taller TRD coil springs, TRD front lower knuckles, front extended axle-shafts, front stabilizer links, front outer tie rods, front tie rod sleeves, and several other upgraded parts. It's worth noting that the forged upper control arms are produced by Roush. Along with the three inches of additional ground clearance, the kit also provides increases to the approach, departure, and break-over angles by five degrees, one degree, and two degrees. The kit has an estimated MSRP of $3,995.00.
Wheels
Method Race Wheels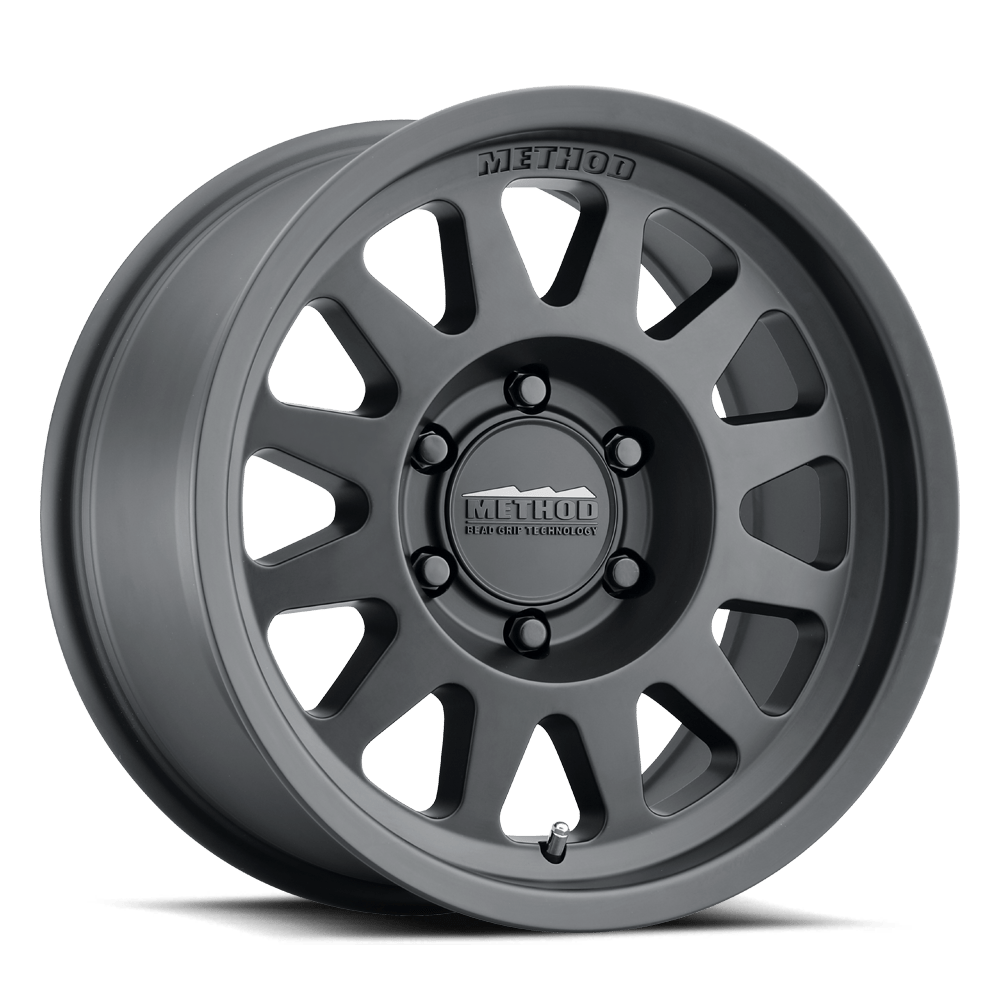 When you want your new Tundra to stand out from the crowd one of the quickest and easiest ways to customize is to add a set of aftermarket wheels. Method is known for providing high quality wheels with plenty of style. Their 704 Bead Grip was developed for off-road enthusiasts and features A356 aluminum with T6 heat treatment construction. The safety hump provides a more secure bead seat, and the reinforced inner lip provides wheel strength. Of course it features Method's industry leading lifetime structural warranty. These will run you $329.88 each.