Vehicle-assisted adventure has a different look than it did just a decade ago. Specifically, our reliance on wayfinding electronics, camp lighting, and satellite internet makes it much different than simply loading your rig with a tent, your headlamp, and a cooler of food and heading off into the backcountry for the weekend. You now have to think about how you'll power those electronics at camp.
At the risk of sounding like a grumpy old man, I often question whether it is a good thing or not to live in a society where we are so connected all of the time. Honestly, it is sometimes a good thing to turn off the phone and enjoy your surroundings without the constant barrage of notifications from your favorite apps.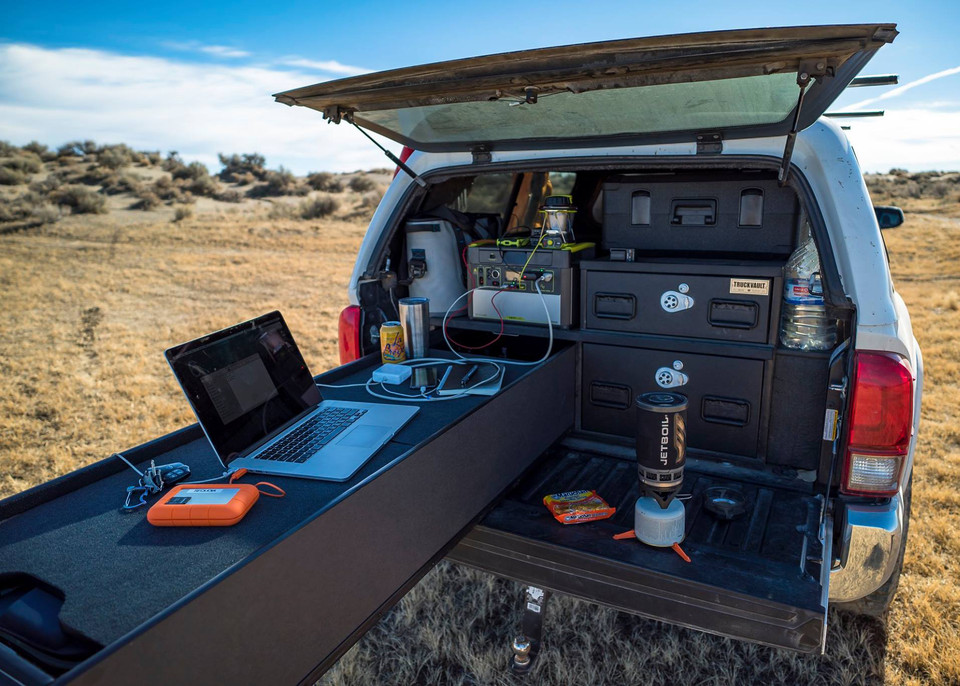 If you are trying to power your mobile office, phone, tablet, camera gear, 12v refrigerators, or other electronics with your house batteries, it is critical to make sure you have enough power, so you aren't draining said batteries. Augmenting your battery power with gas-powered, solar-powered, or even propane-powered generators to run your devices will make you sleep better at night.
Choosing an Overland Generator
What are Your Power Needs?
What are you trying to power while you're off on an adventure? Are you running a mobile office with computer gear, satellite internet, monitors, and camera equipment, or are you simply trying to keep your GPS and phone charged? Make a list of everything you plan to power and try to get an idea of how much wattage you'll need to power those items. A watt is the amount of amps times the amount of volts. A laptop requires about 50W, a refrigerator needs around 200W, while something like a toaster or electric kettle can use anywhere from 1000-2000W.
Capacity
Capacity is the amount of electricity a generator can produce while it is running. For gas- or propane-powered generators, look for capacities in the 1000W or higher range. For solar-powered power stations, look for a product with a minimum capacity of 500W hours or 40 Amp-hours, as that is ample power to get you through a weekend trip. If you're powering a camper or a mobile office, you might want to consider a product with a 100 Amp-hour capacity.
Portability and Weight
The weight (and resulting portability) is directly dependent on the power output or storage capacity of the generator you choose. Power output requires a larger engine, and storage of power requires a larger battery. Larger engines/batteries create more weight, so plan for that if you don't want to move and store a heavy generator.
Fuel Type
You have a few options for the type of fuel you use in today's generators. Most of us that are familiar with gasoline-powered generators know they can be loud, smelly, and require fuel, oil, and maintenance upkeep. That said, there are many quiet generators on the market that won't break the bank and will be good for occasional use when you're off the grid. Propane-powered generators can run up to 60 hours on one 25-pound propane tank or three hours on a one-pound tank. The quietest and most energy-efficient generator by far is a solar-powered setup, but these require not only the power station but also solar panels.
Overland Generators
Dometic PLB40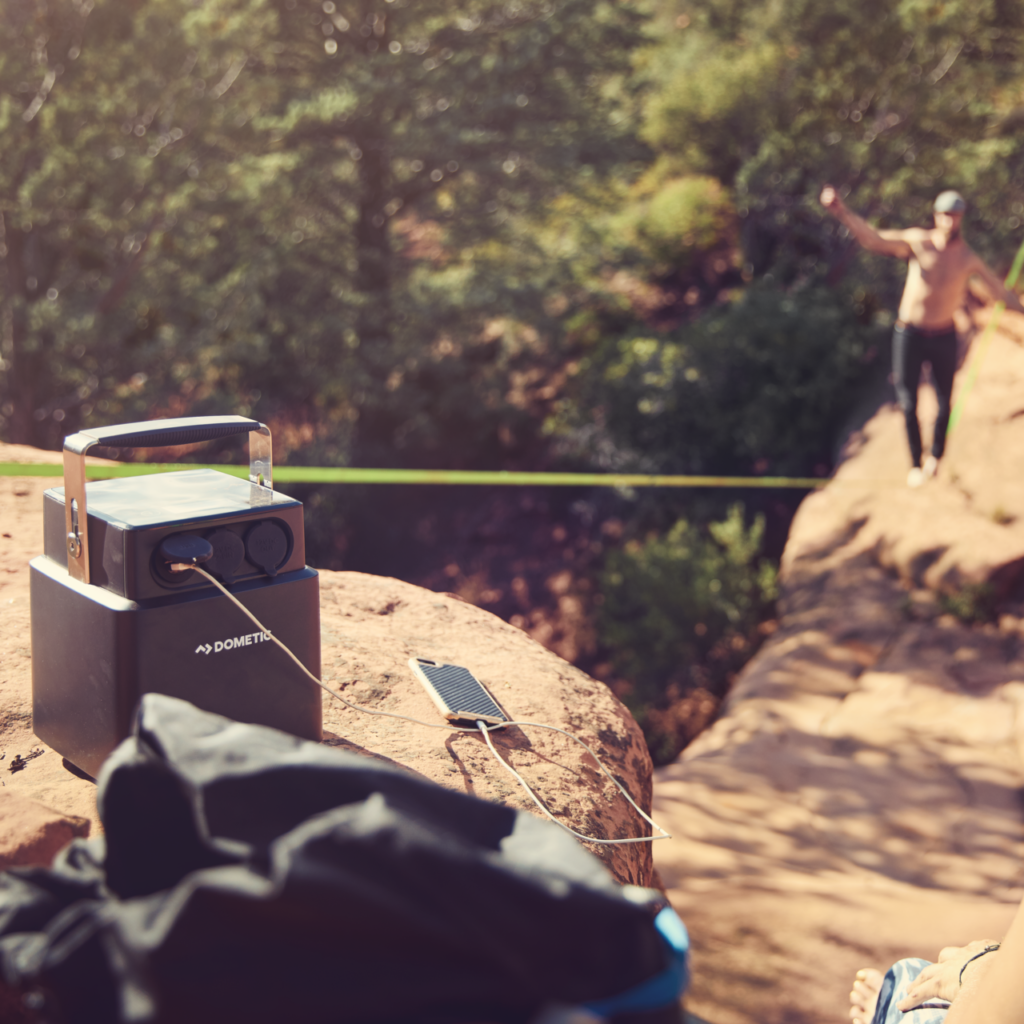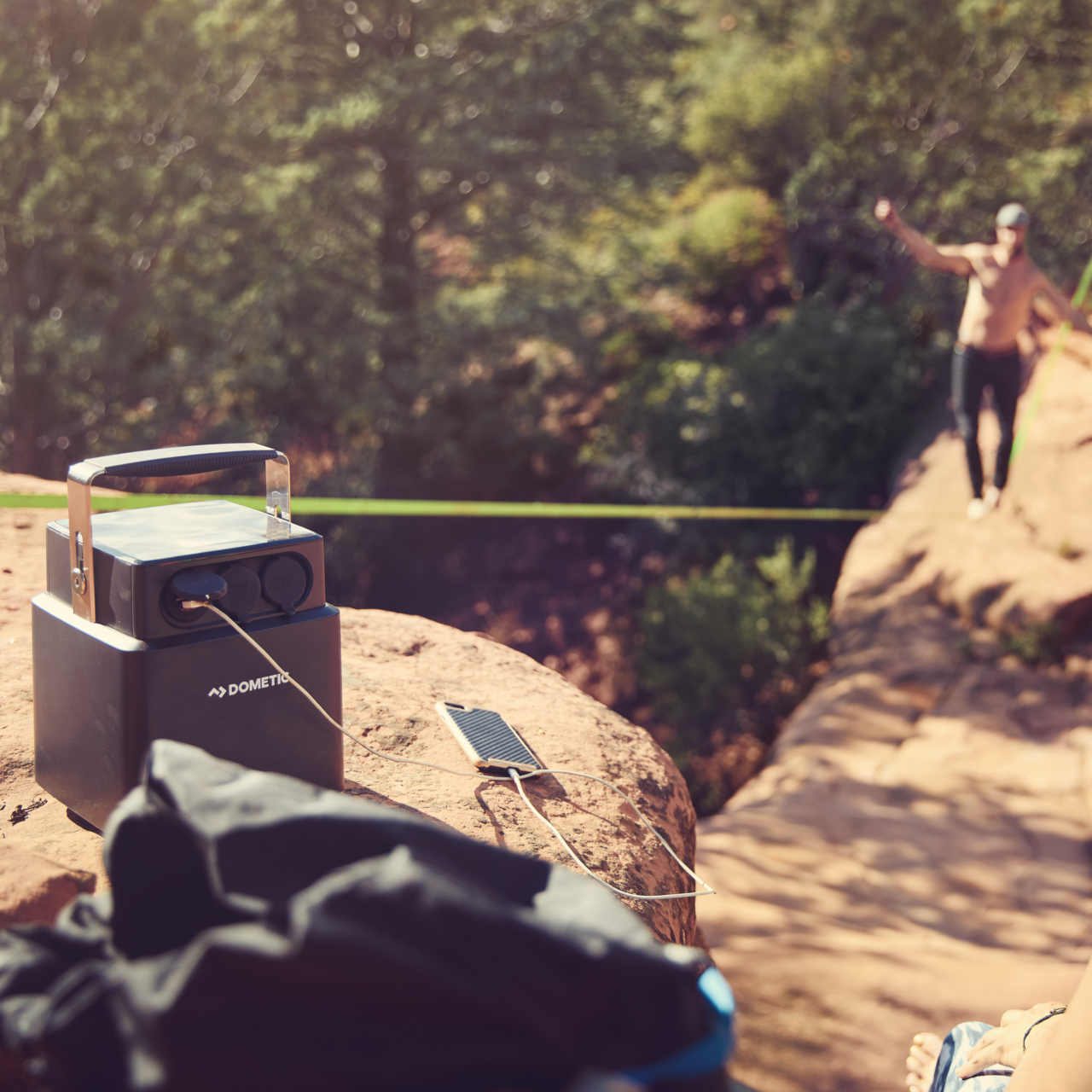 Dometic's PLB40 Portable Lithium Battery provides a three-way charge (12V DC, solar, or house power) and is designed to power coolers and other 12V appliances while you're off the grid. It features a built-in 8-Amp charger for rapid charging and two USB ports for phones, tablets, and power banks. The lightweight battery with a carrying handle makes moving the PLB40 effortless.
MSRP: $849.99
EcoFlow DELTA Max Portable Power Station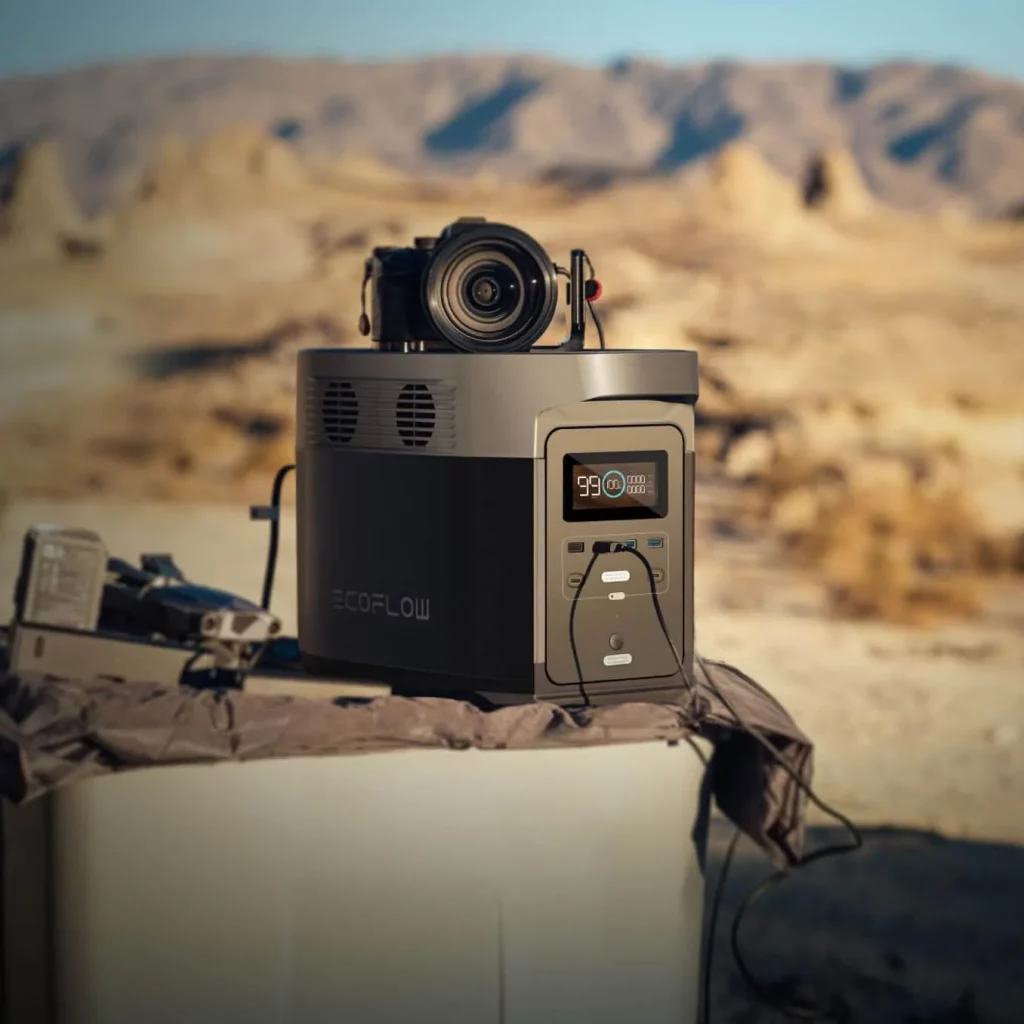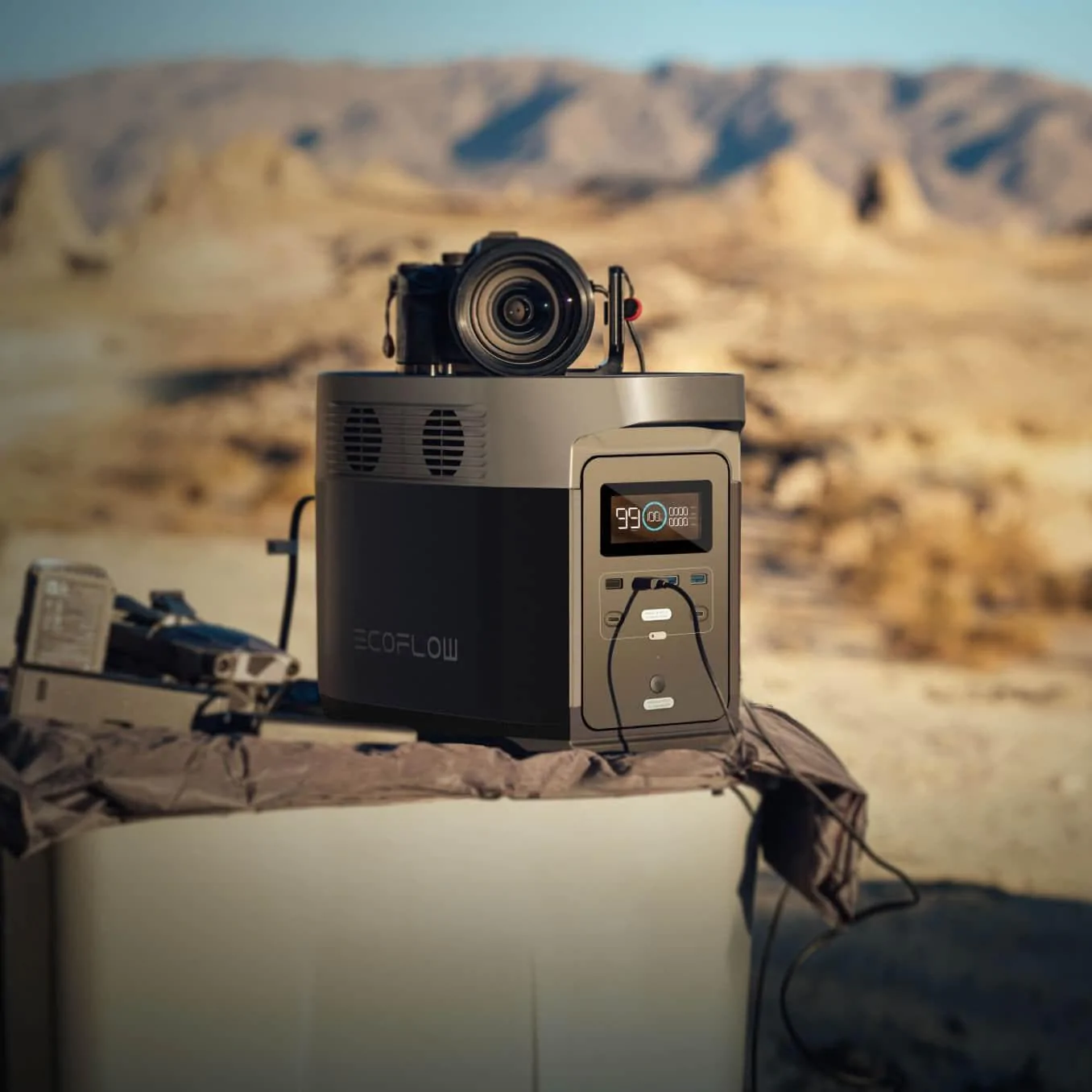 With an expandable capacity that reaches up to 6 kWh, super-fast recharging, and the ability to power nearly every home device, you can stay powered on in any situation using the EcoFlow DELTA Max. The X-Stream fast charging feature can recharge the power station by 0-80% in one hour and fully charges it in 1.8 hours. The power station features an array of outputs including USB-A, USB-C, Six AC outputs, and one car outlet.
MSRP: $1899.00
Honda EU2200i 2200/1800 Watts Inverter Generator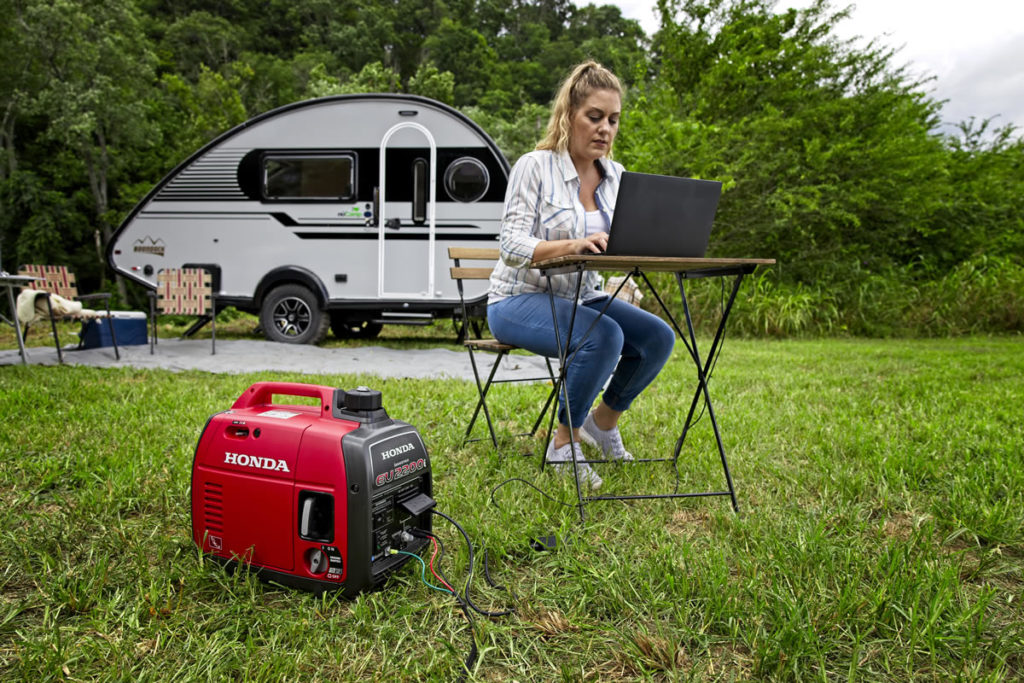 The Honda EU2200i Inverter Generator is ideal for running anything you need to power while you're off the grid. The EU2200i offers great fuel efficiency, running 3.2- to 8.1- hours on a single tank, depending on the load. All while keeping the noise level down, operating at 48 to 57dB, which is quieter than a normal conversation.
MSRP: $1199.00
ALP Generator 1000W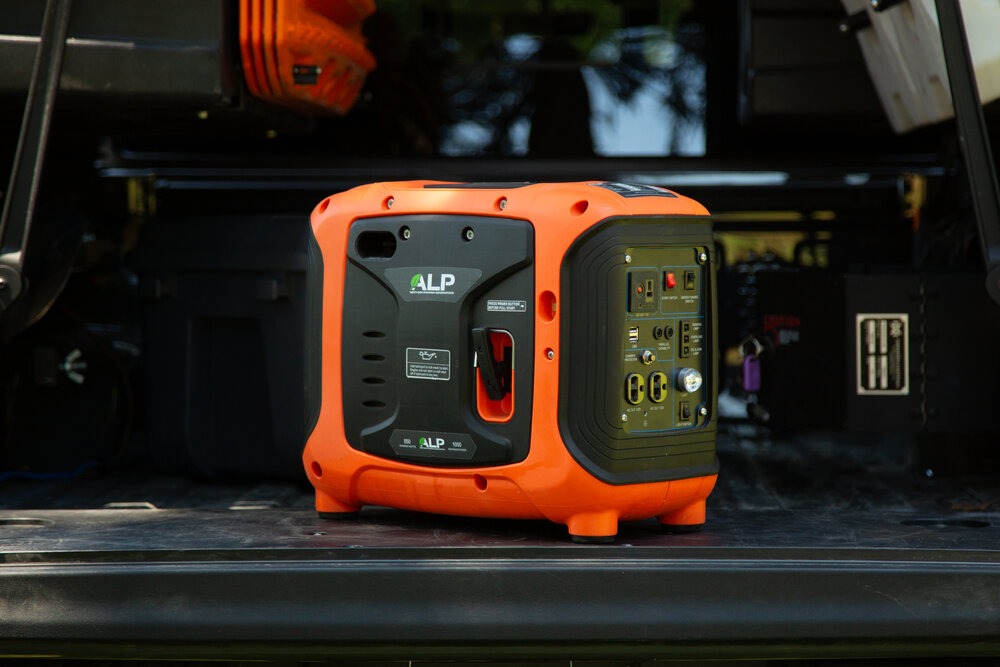 The ALP propane-powered generator allows you to have power wherever and whenever you need it using only LP gas– whether that's your next camping trip, tailgating at the game, or when the power goes out. At under 30 pounds, the ALP Generator is light and easy to move. Each generator includes an ultra-bright LED light for added security in dark situations.
MSRP: $529.99
Goal Zero Yeti Lithium 1500X Portable Power Station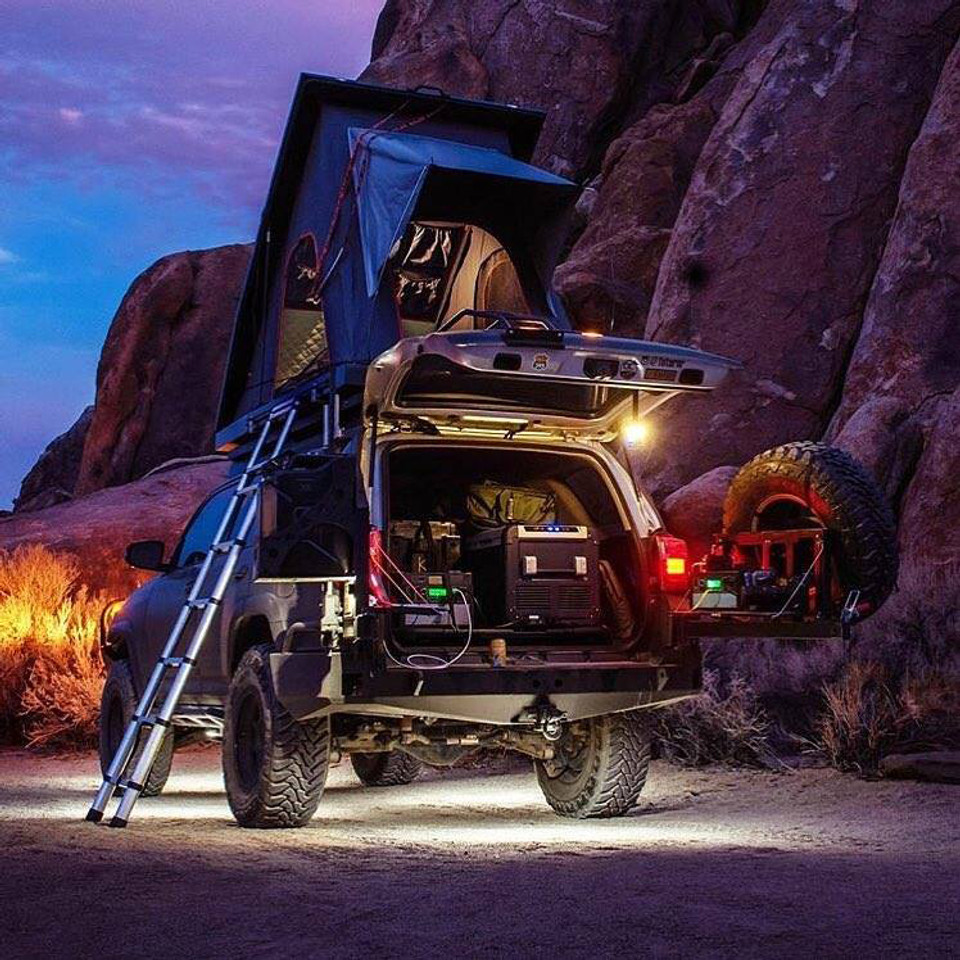 The Goal Zero Yeti Lithium 1500X Portable Power Station provides 1,516 Watt Hours for any project, indoors or out. It is powerful enough to backup home circuits in a power outage but portable enough to take to the job site or integrate into a van build. The 1500X features seven different port options, including fast-charging 60W USB-C Power Delivery, multiple USB-A ports, regulated 12V, and two 120V AC ports.
MSRP: $1,799.95
To choose the best overland generator for you, you'll need to review what you need to power while you're on your trips. You'll need to choose whether you go with gasoline, propane, or solar power as there are pros and cons for each fuel type. Also, you'll need to consider how much electricity the generator can produce and whether that output will power everything you need it to at camp. Finally, think about how often you'll be moving your generator around camp and into storage – these generators can be bulky and difficult to move.
Most of all, get out there and enjoy the backcountry however you like to enjoy it. See you on the trails.