Last weekend the Overland Expo event series officially kicked off in Flagstaff, and what a show it was! As always, one of the best parts of the event is all of the amazing rigs in every imaginable shape and size that are literally all over the show. We scoured the show for some of the unique vehicles that attendees, exhibitors, and instructors brought to the event. Of course, this is just a small sample, and to see all of the rigs you've got to come to Overland Expo and make the rounds through exhibitor booths and the campground.
Backcountry Base Camp 2020 Mercedes Sprinter Van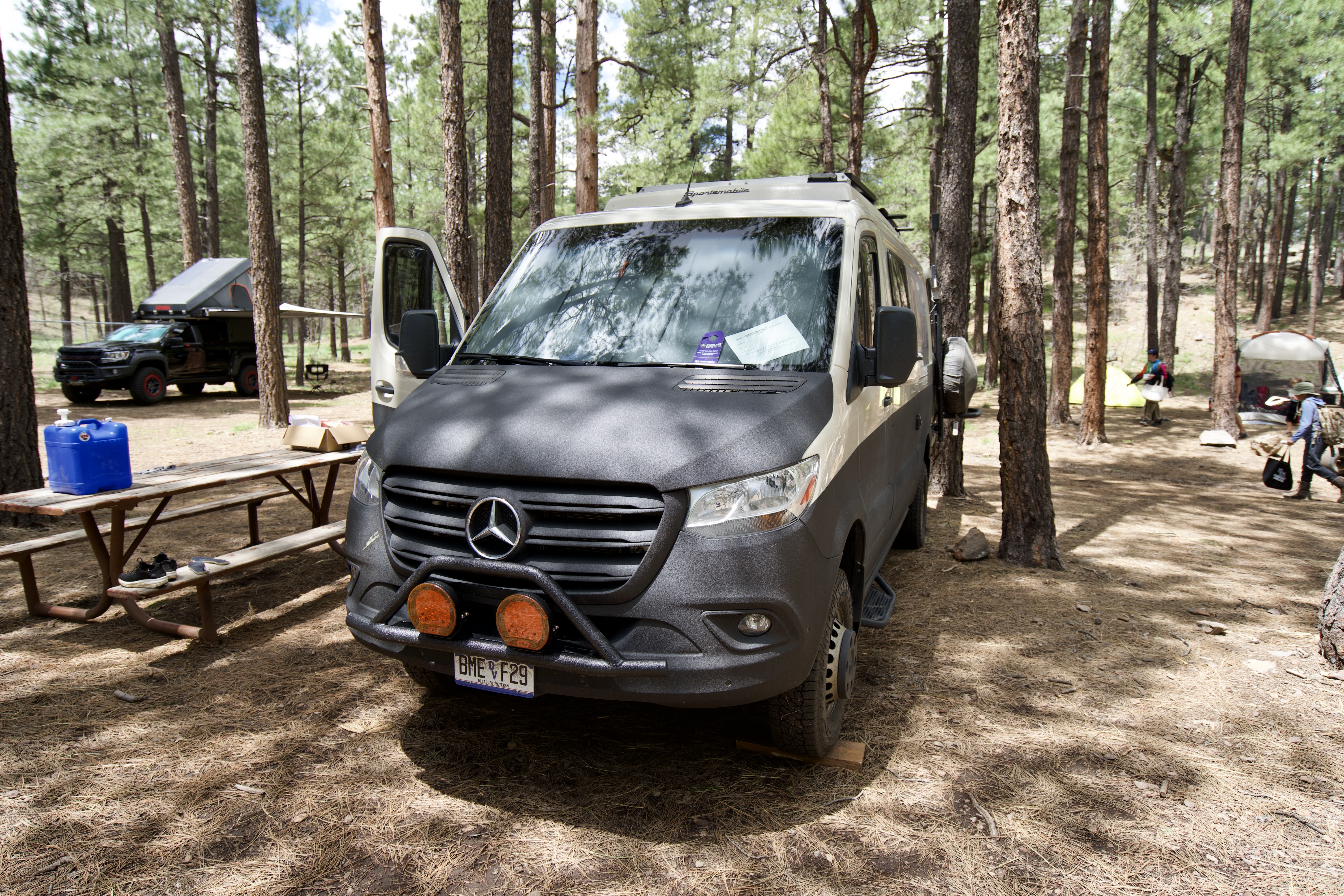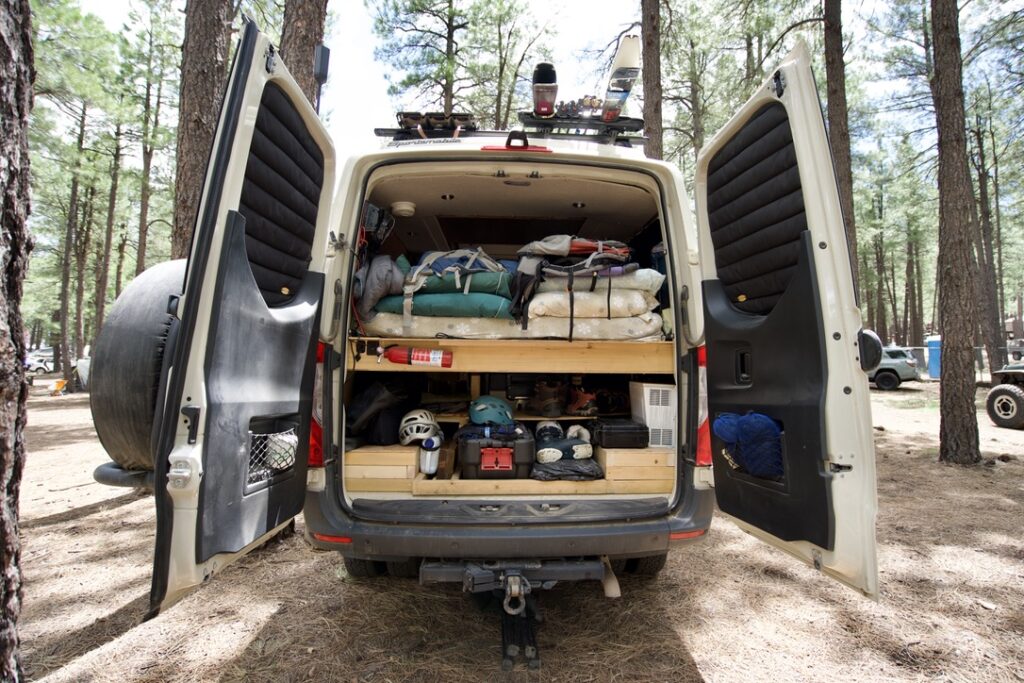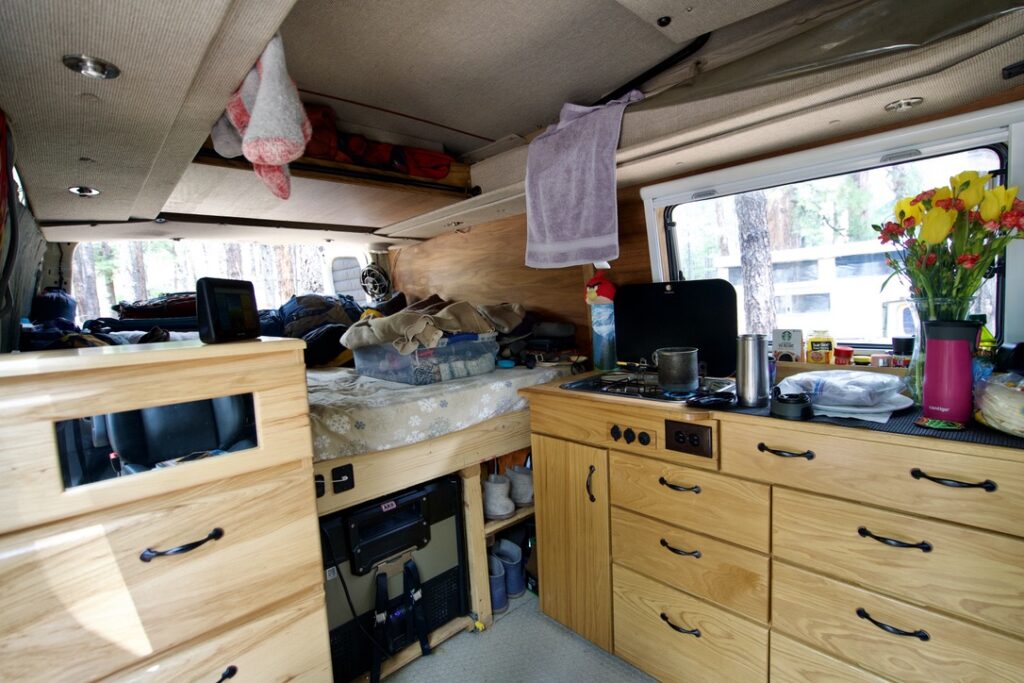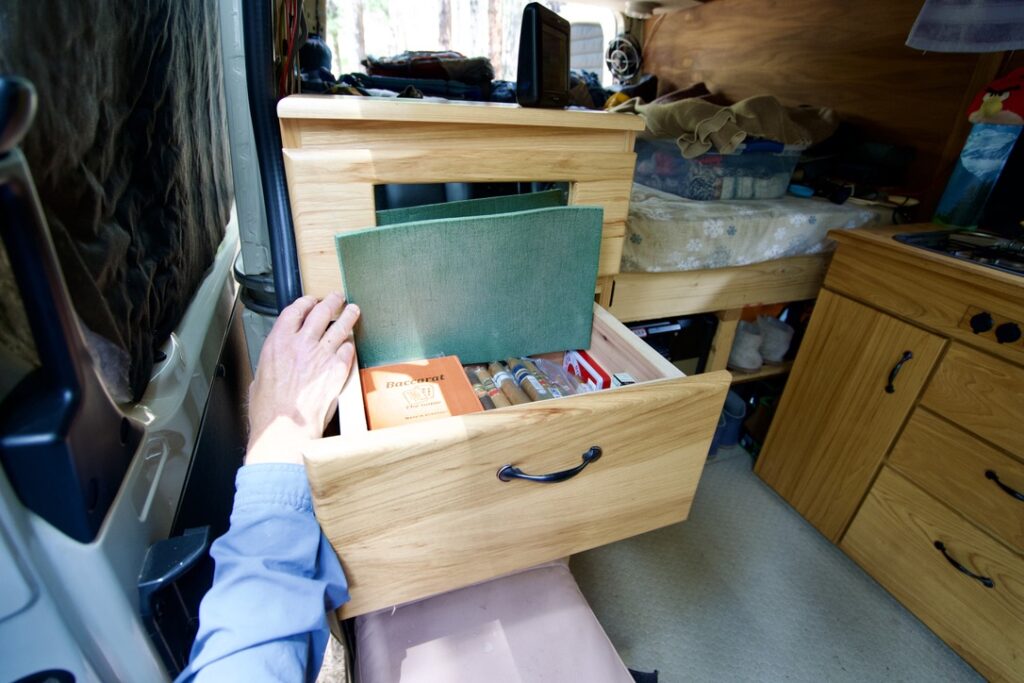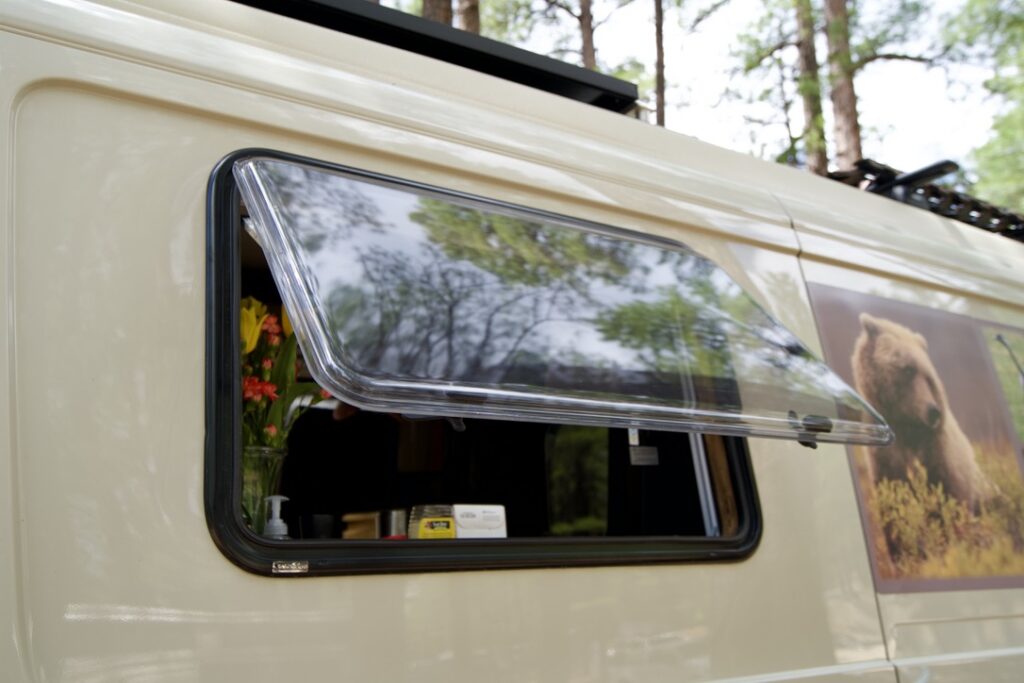 There are tons of great vans at Overland Expo, and it's definitely difficult to pick out just one to highlight, but as we made our way through the camping area, the photo wrap drew us to this particular Sprinter. This 1-ton version of the popular 4×4 van was partially built out by Sportsmobile. Outside of the flooring, electric, and pop-top, the rest is DIY. During our tour of the interior, we got to check out storage for skiing and hiking equipment, an excellent library of field guides, a humidor, and plenty of small touches that made it feel just like home. The owners take extensive trips in this rig, and it's always interesting to see how overlanders customize their homes on wheels to their needs.
One of a Kind 1959 Chevrolet Apache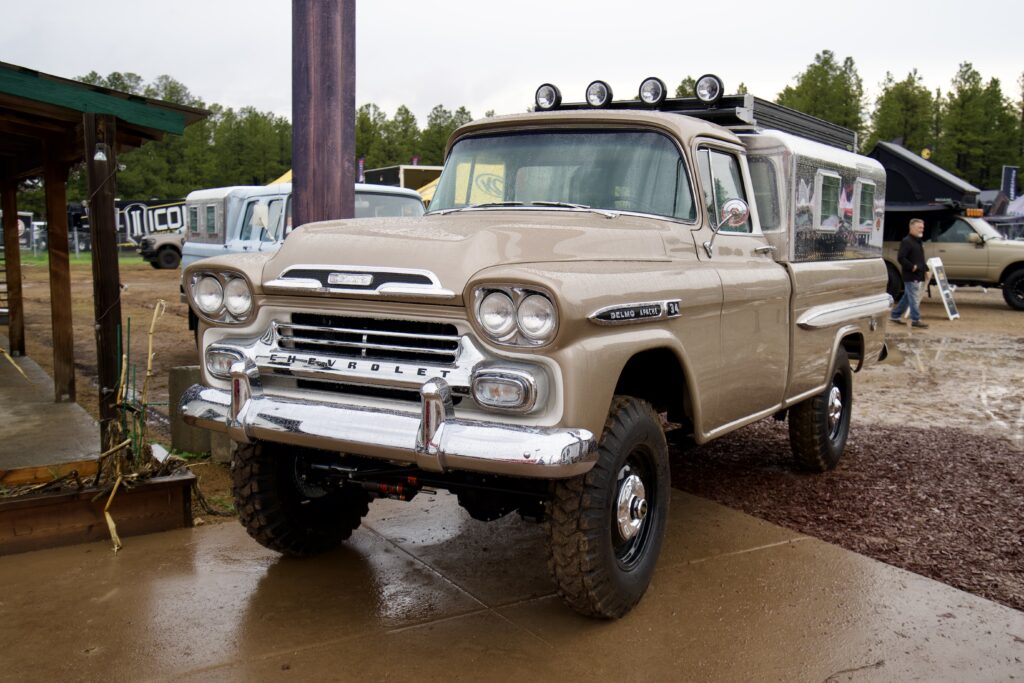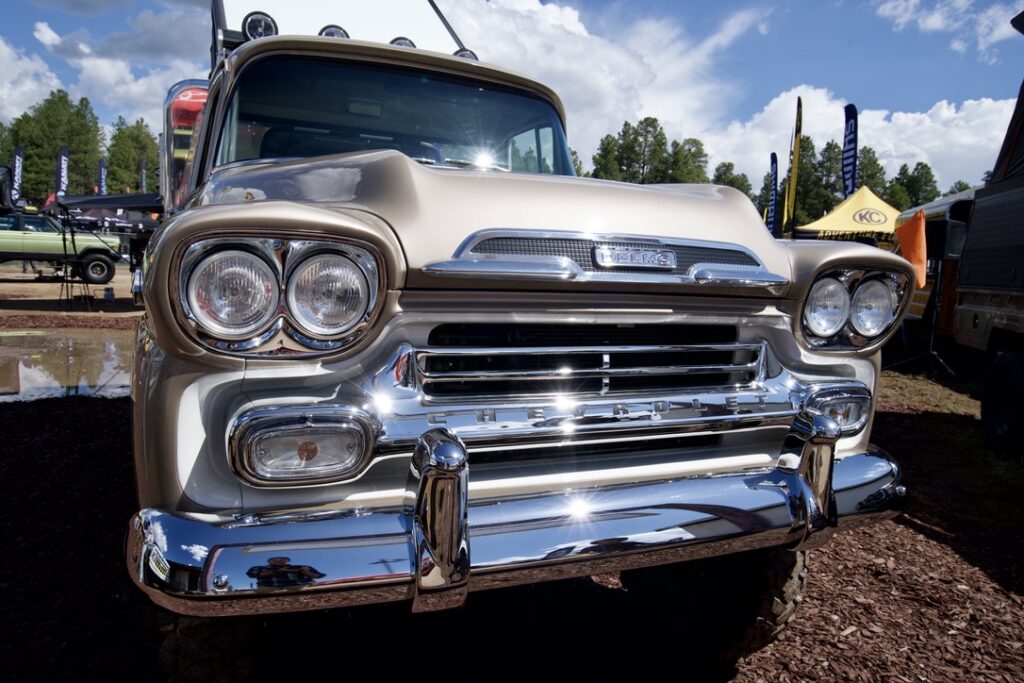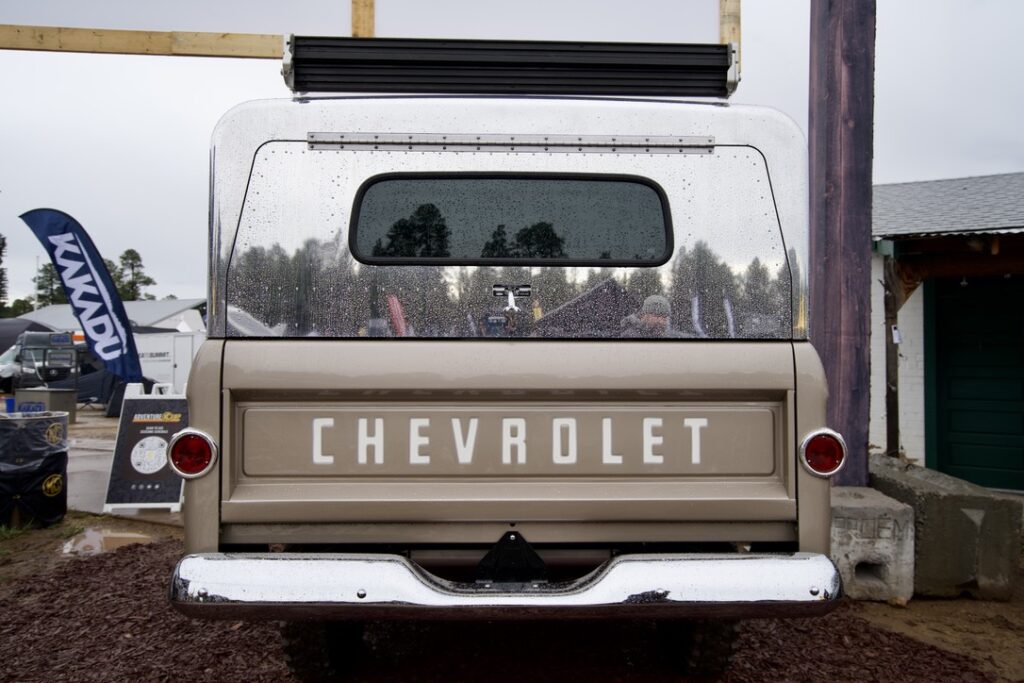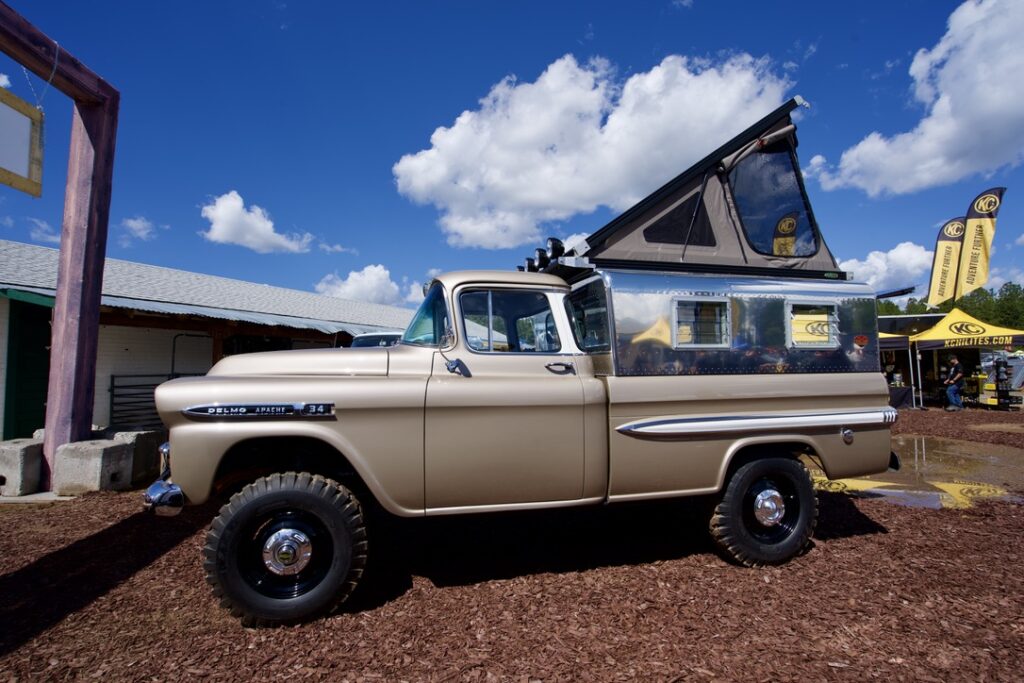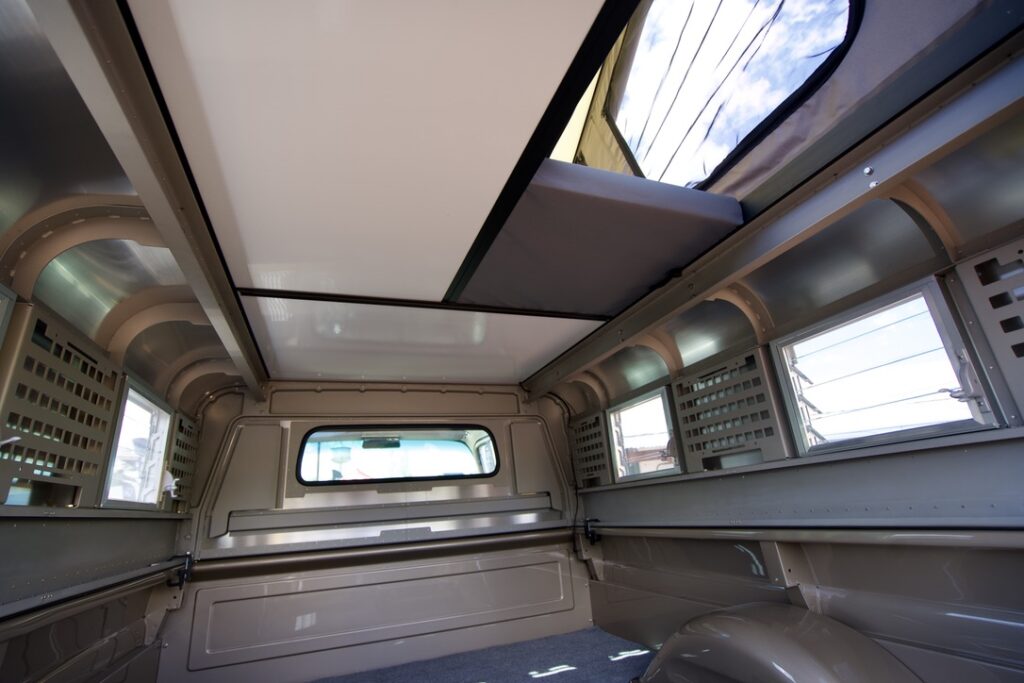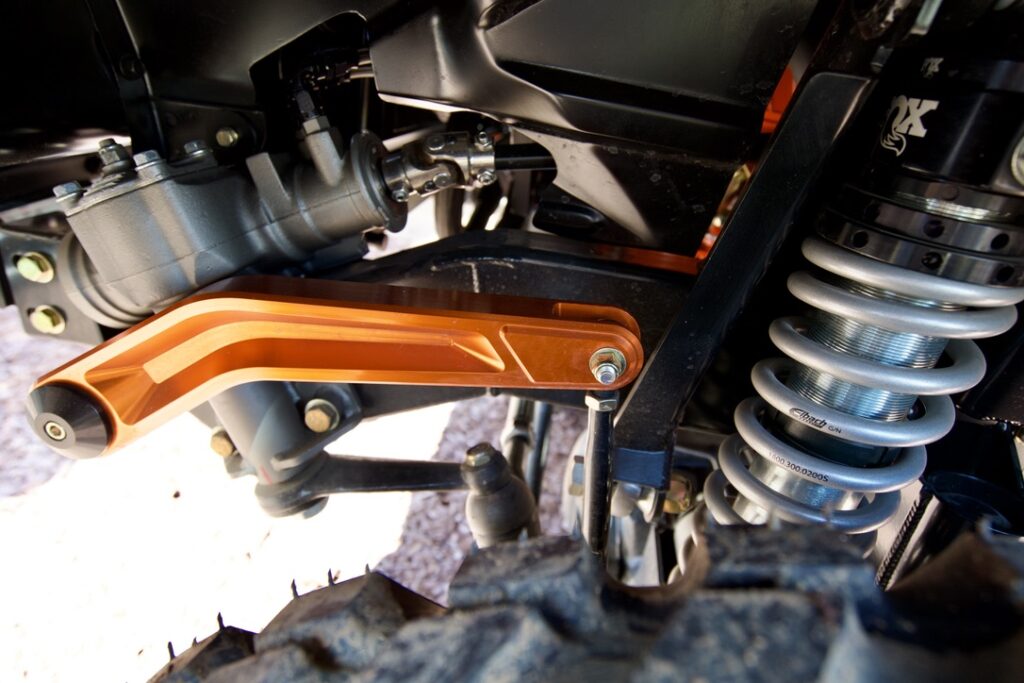 Anyone that made it to the KC HiLiTES booth undoubtedly noticed this absolute stunner of a rig. This highly modified vintage Chevy includes plenty of modern touches. The whole thing has been shortened for better trail geometry, the suspension is modified with Fox components, it's powered by an LS3, and it also features an Atlas transfer case. Over the bed, a gorgeous Trailer Cap is topped with a GFC pop-top. Purely based on looks, this truck has it all but is also plenty capable. On a more personal note, I'd keep this one in wide-open spaces. I can't stand the thought of pinstriping such a beauty.
ICON Dynamics 2023 Toyota Sequoia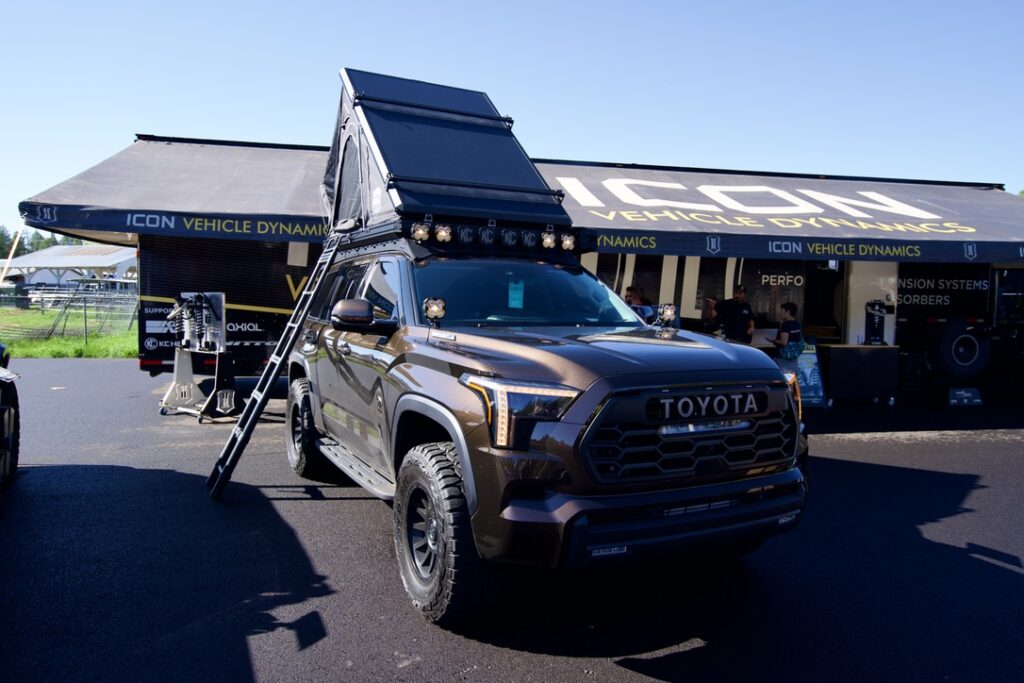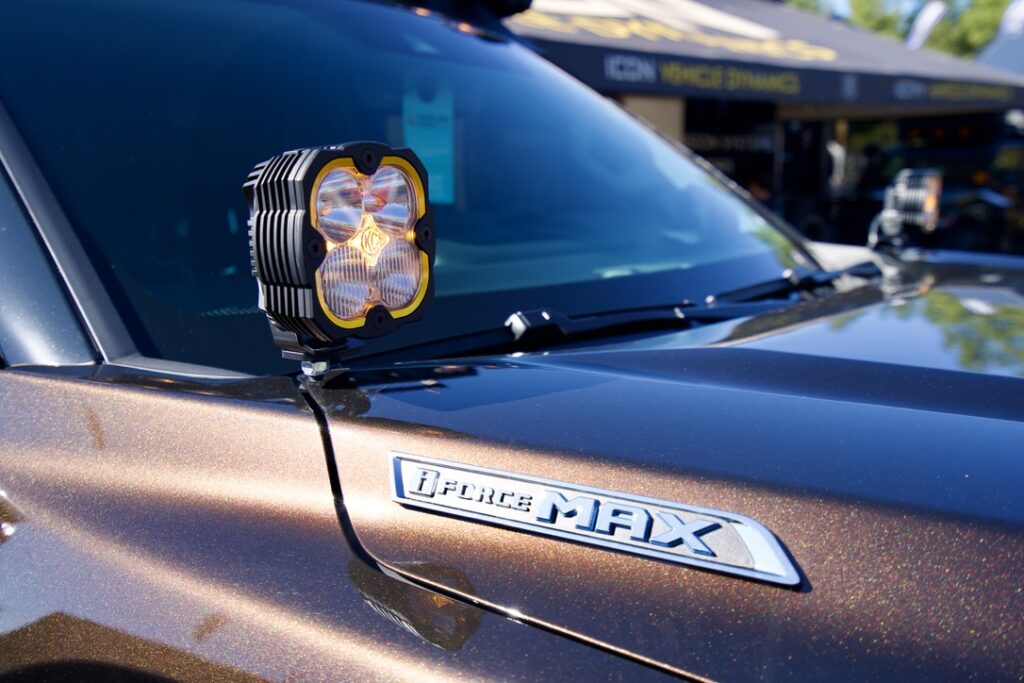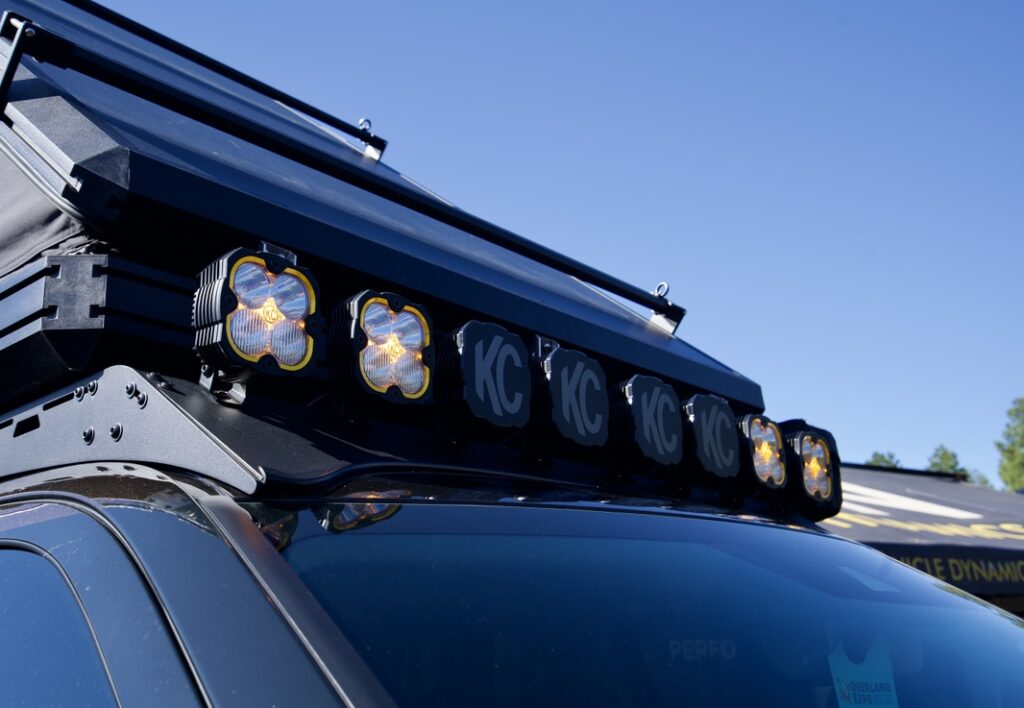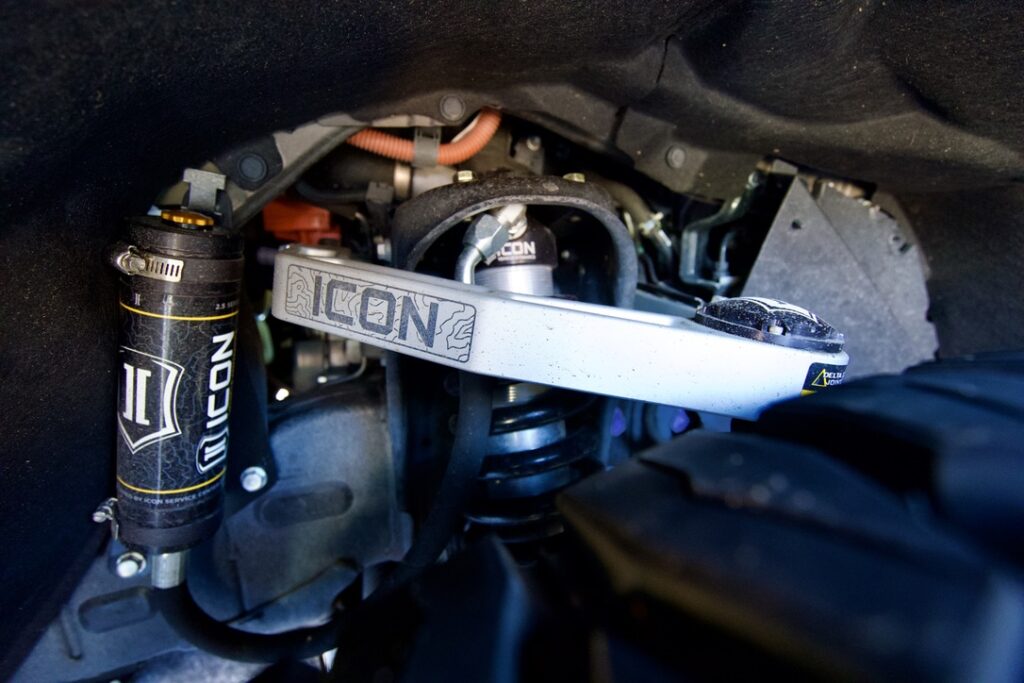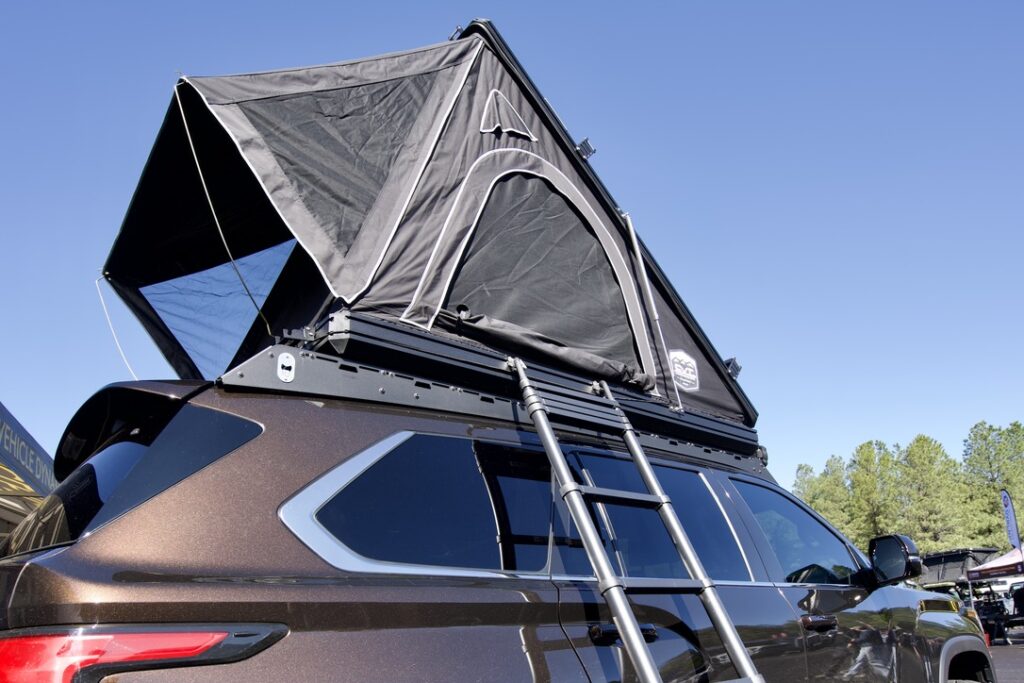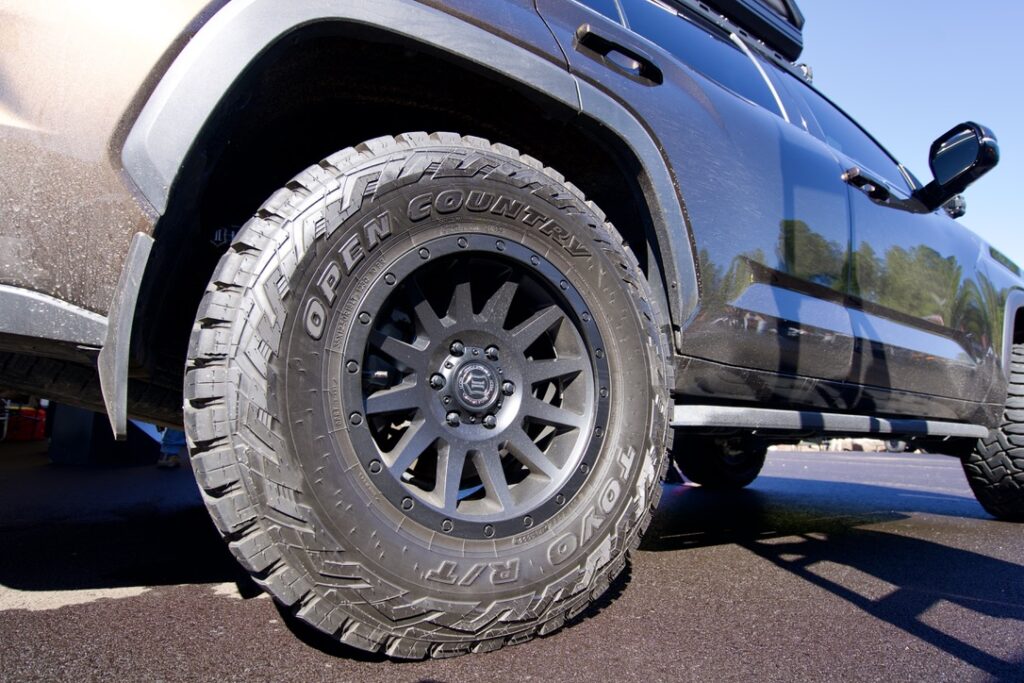 What initially caught our eye was the unique color of this awesome rig. Dubbed Smoked Mesquite, it captures the light in a variety of ways, and honestly, it's one of the coolest factory paint options we've seen in recent years. Upon further inspection, we realized this rig was decked out with awesome lights from KC HiLiTES, a CVT tent, and, not surprisingly, suspension and wheels from ICON. It had a stealthy but capable presence, and it's cool to see what someone has built on a relatively new platform.
Modified Mercedes 2003 G Wagen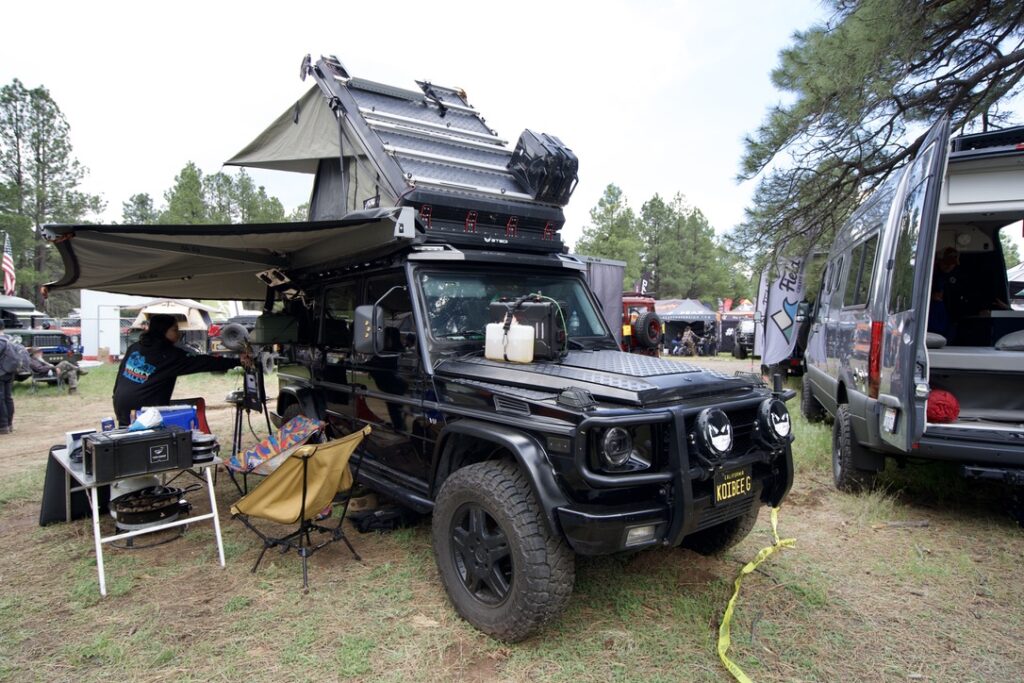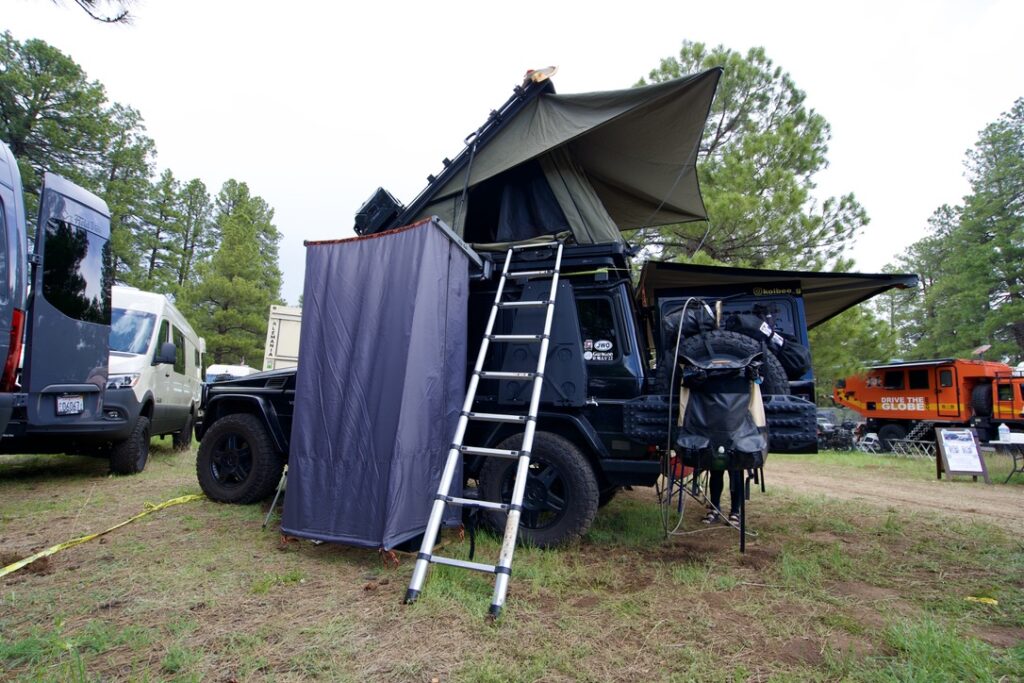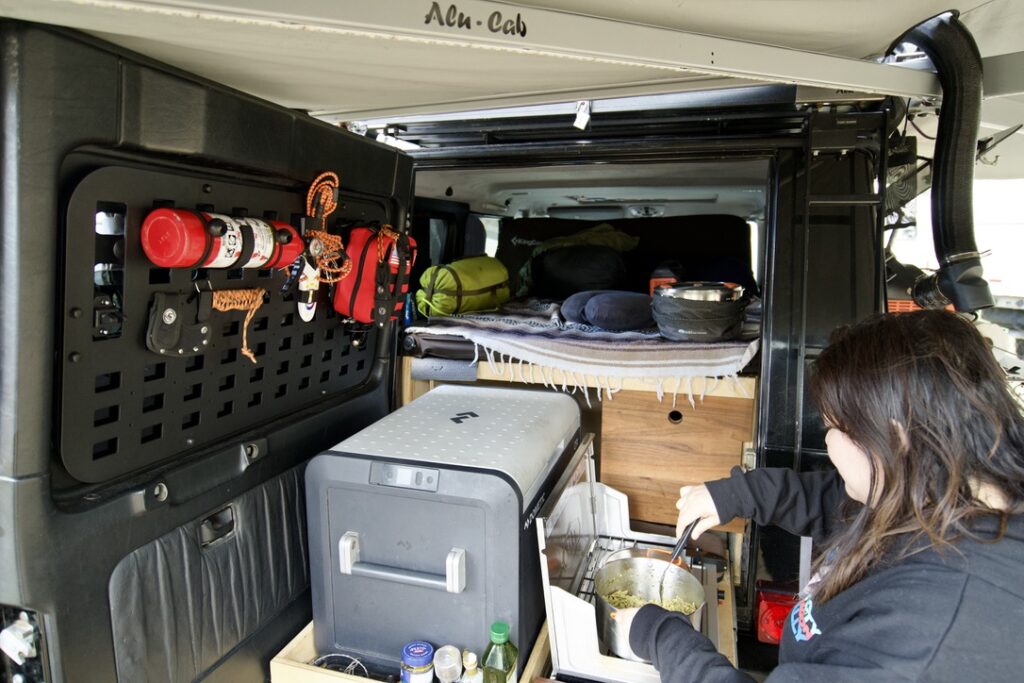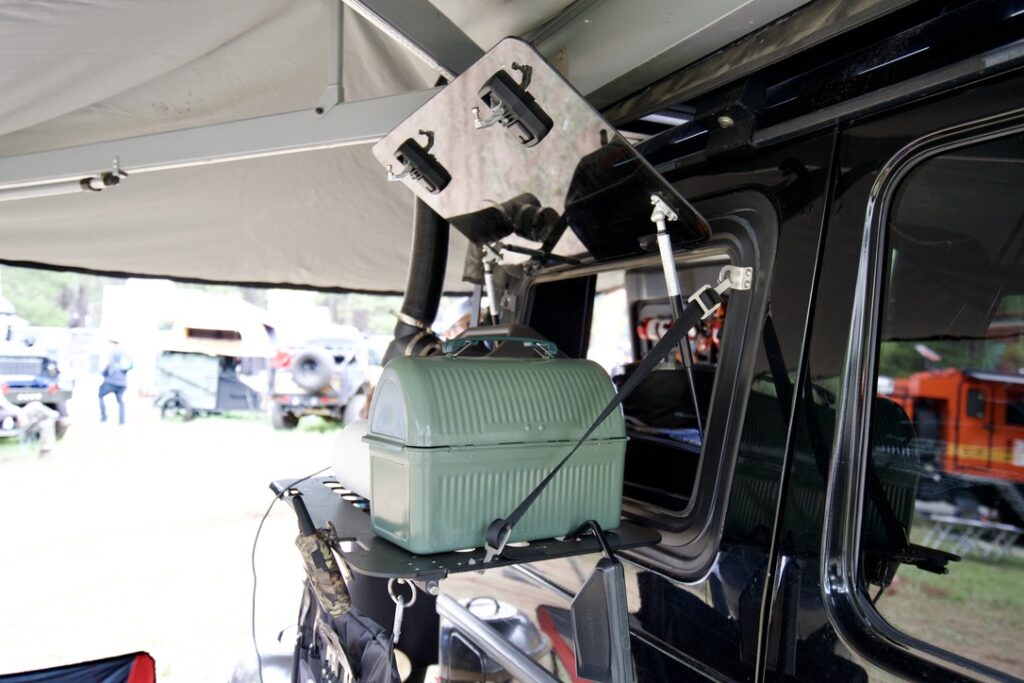 The G Wagen model isn't exactly a commonly spotted overland rig, but this Mercedes that could be found in our DIY Area builds upon the capable platform to make it a genuine backcountry-ready rig. It has the prerequisite rooftop tent and storage, but in the back, you'll find a custom-built kitchen setup that also includes a bed platform that can be stowed so the back seat is still useable. A 270-degree awning provides coverage, while a drop-down access panel provides access to the cargo area and a nice work surface. Opposite the awning, a fold-out shower room offers a private space for getting a shower or changing clothes. The owner told us that this isn't the final version. Soon it will be receiving a pop-top conversion to take the backcountry living space to the next level.
NOMAD Wheels 2007 GX 470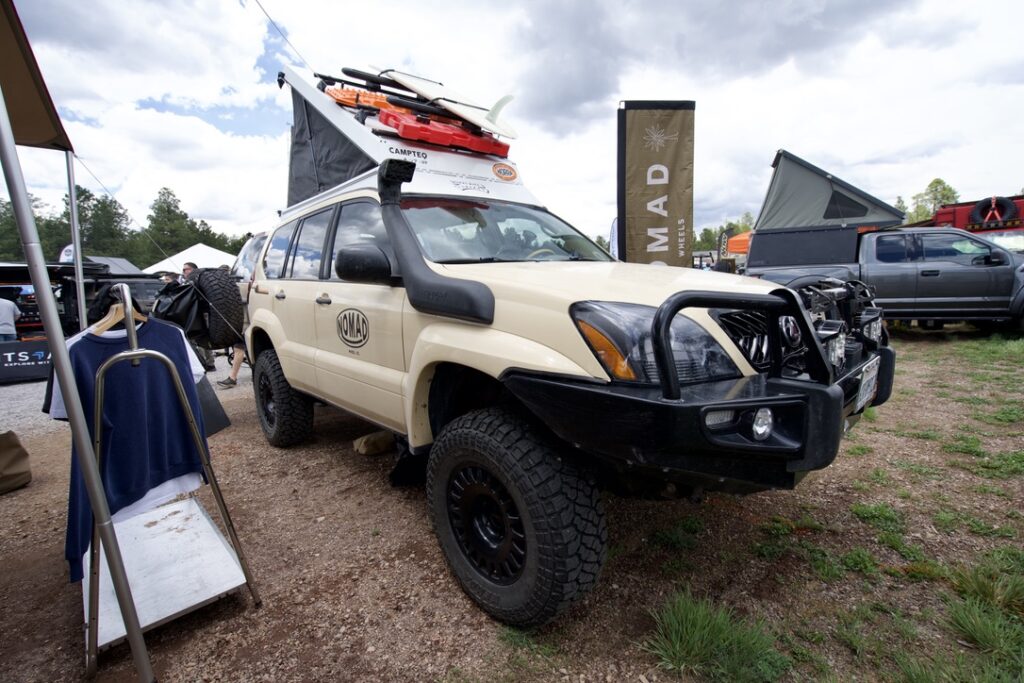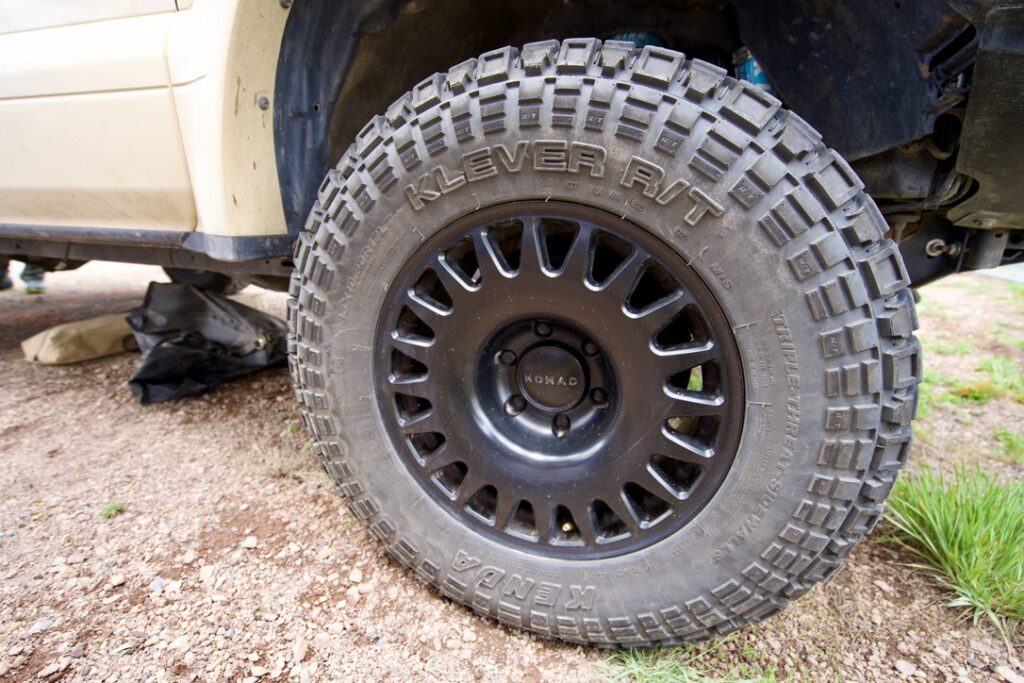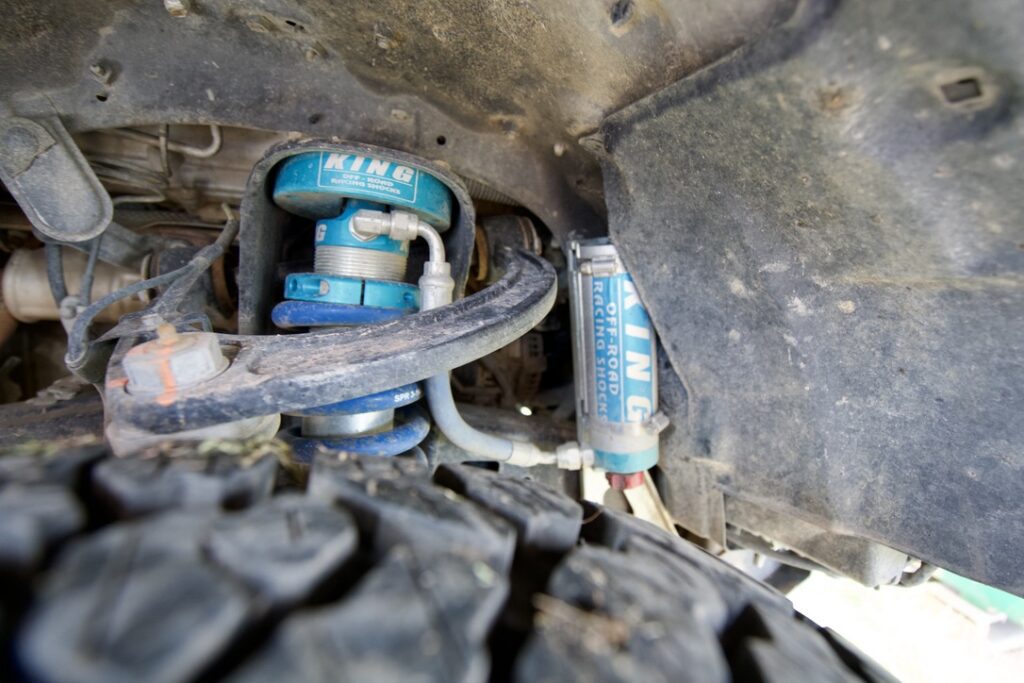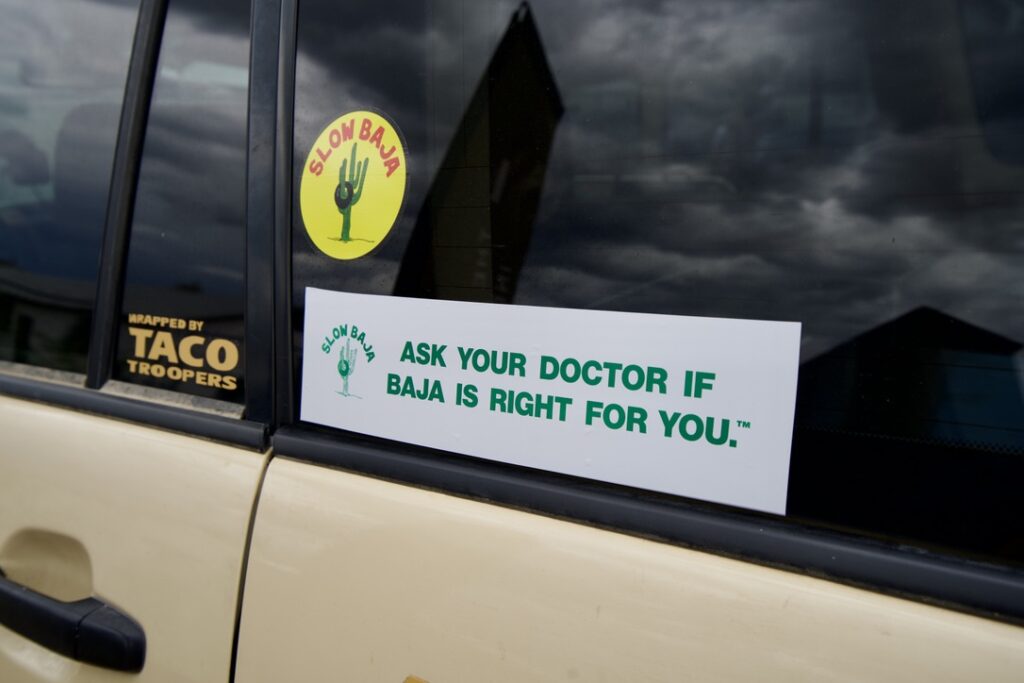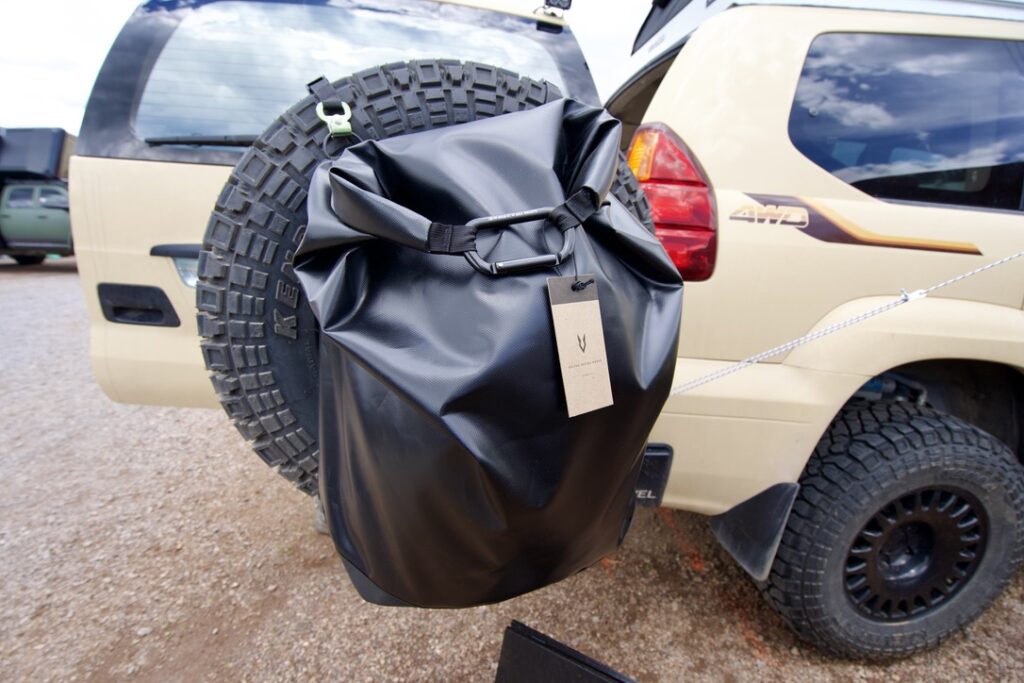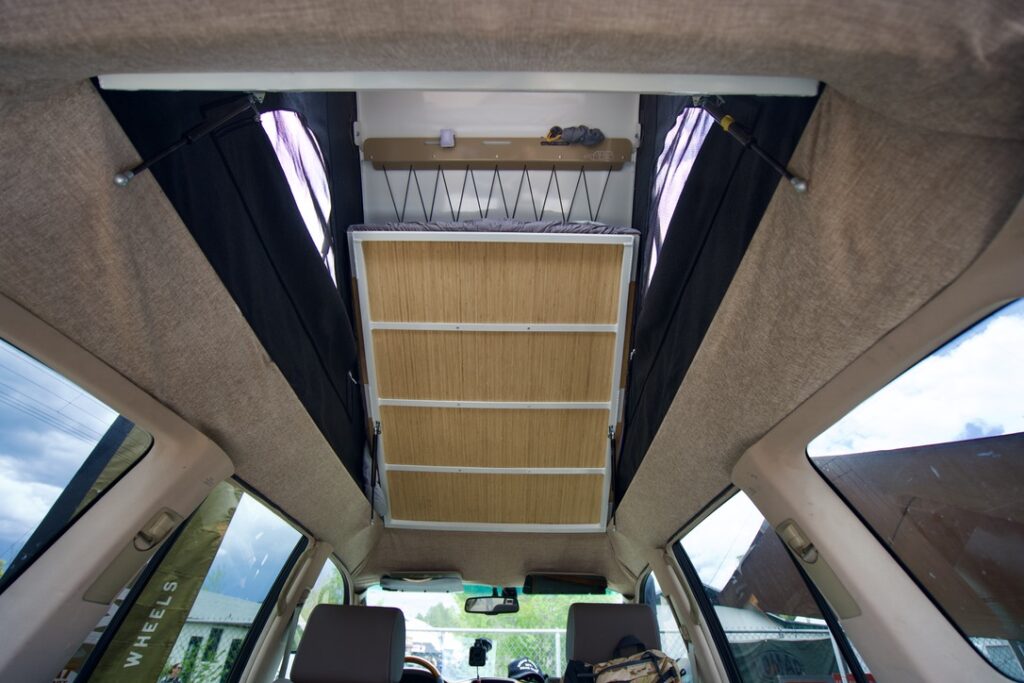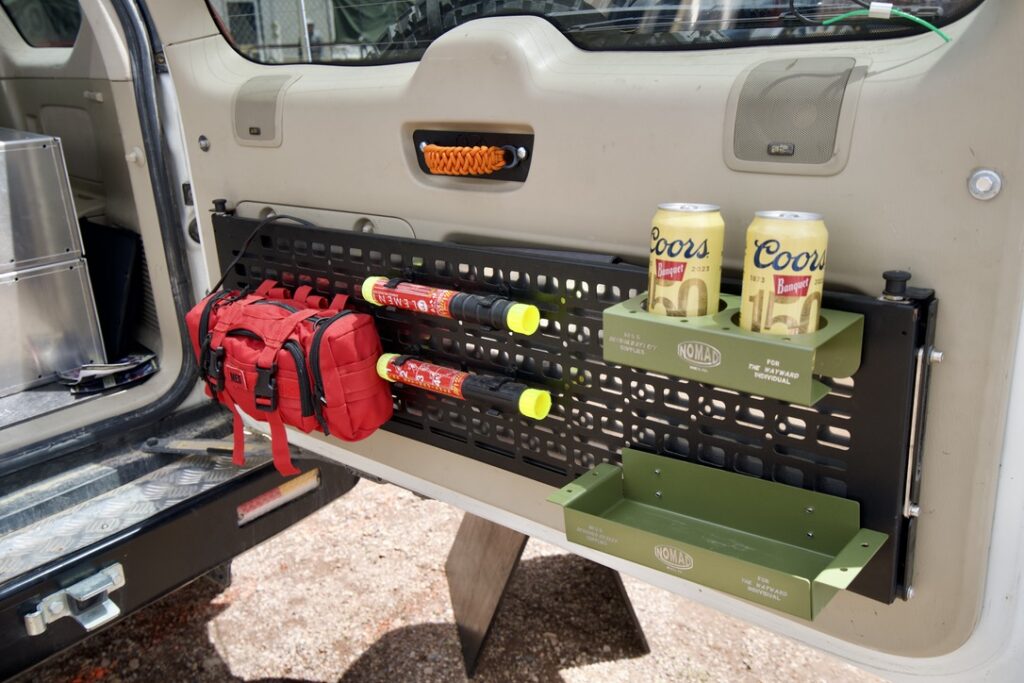 The GX series is becoming more popular at Overland Expo events every year. However, this GX 470 in the Nomad Wheels booth took the usual modifications to a whole new level. It's outfitted with a Campteq pop top with a 60/40 split platform. This provides a huge living and sleeping area in a compact and capable package. The rear also features dual swingouts, a rear seat delete, storage options, King suspension upgrades, SBC upper control arms, off-road bumpers, a winch, and a well-curated sticker selection.
OVRLND Campers 1988 Toyota 4Runner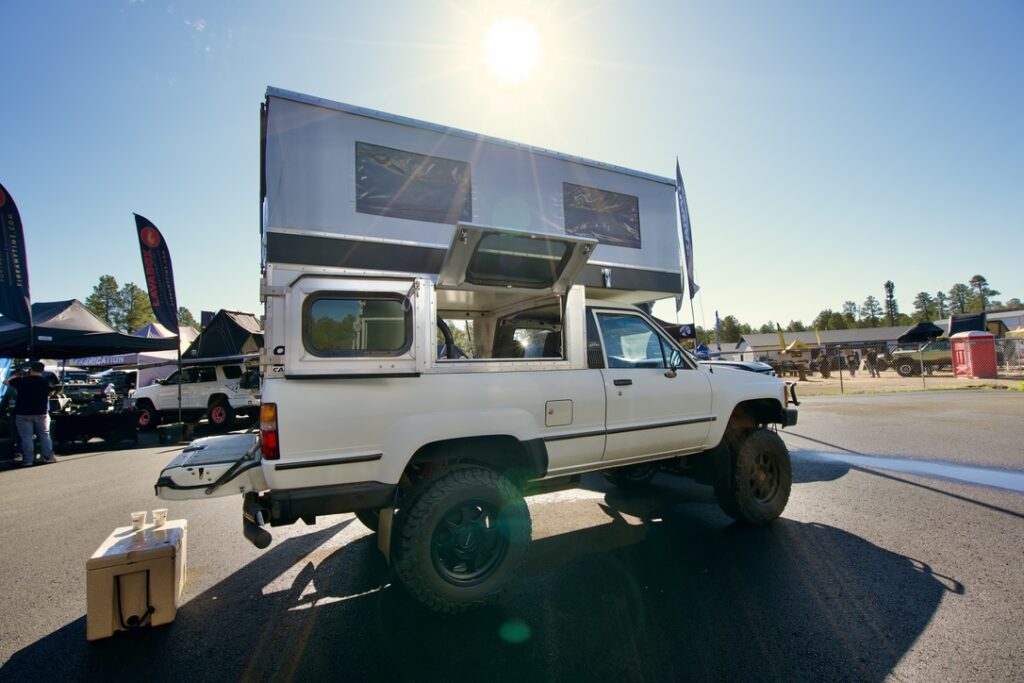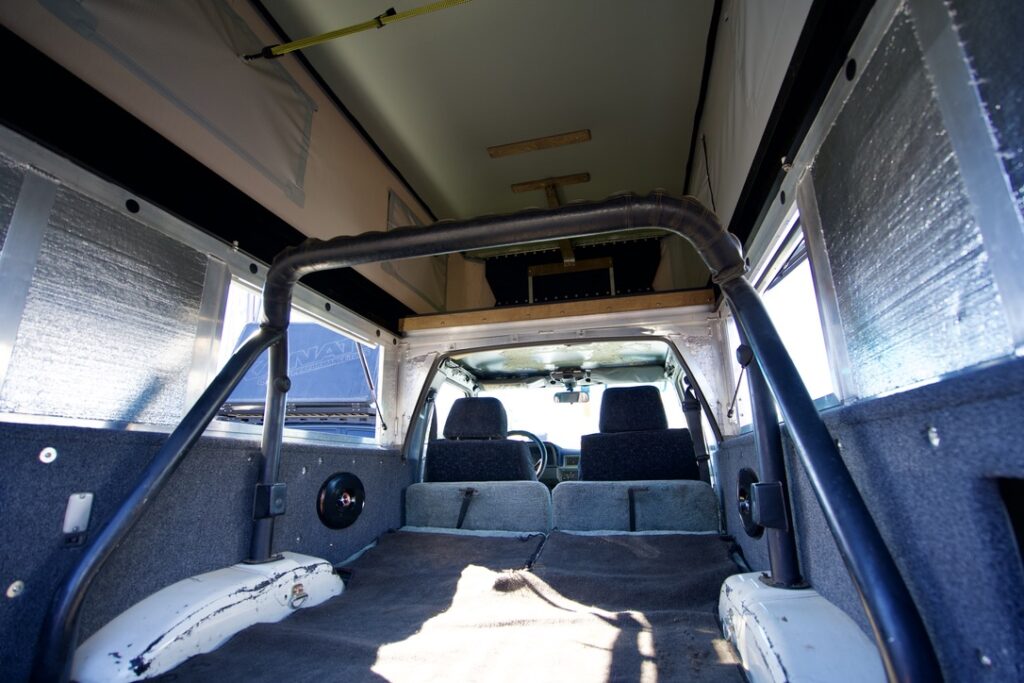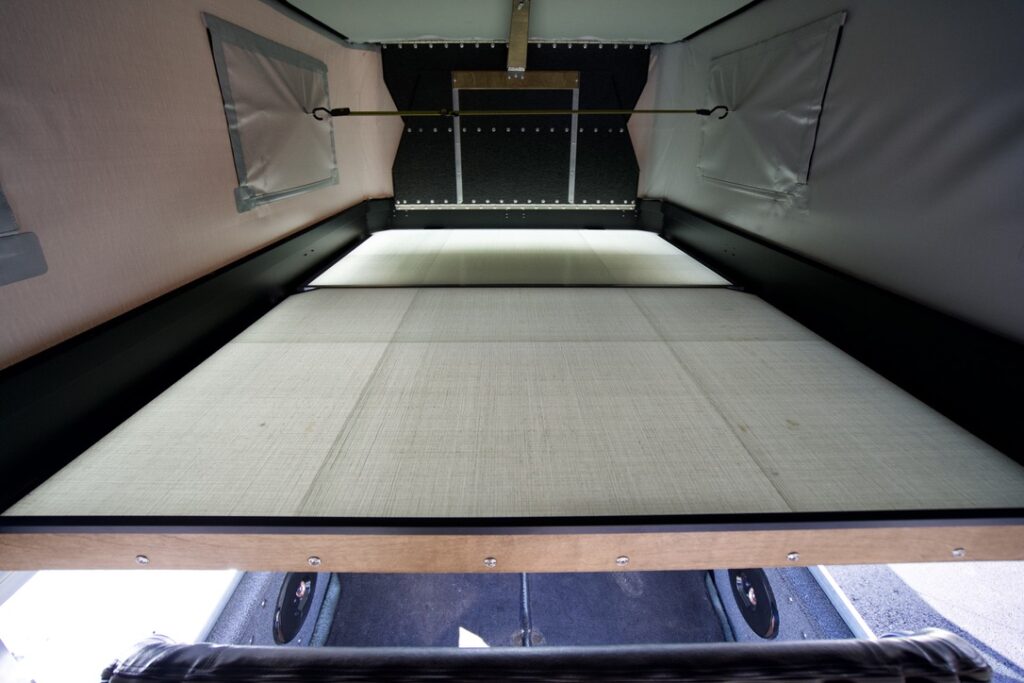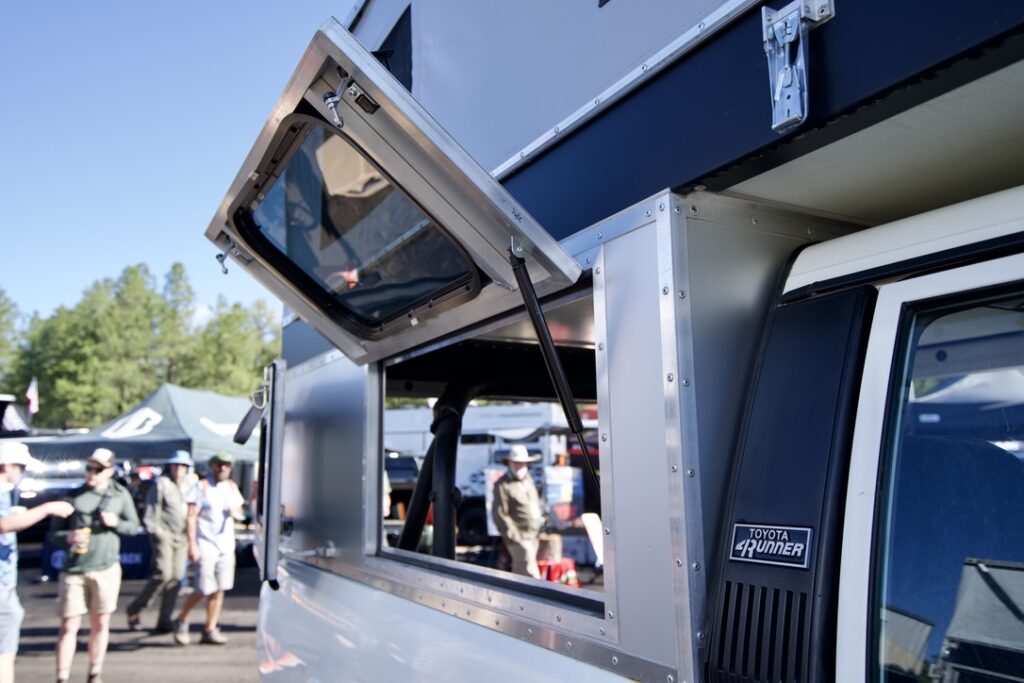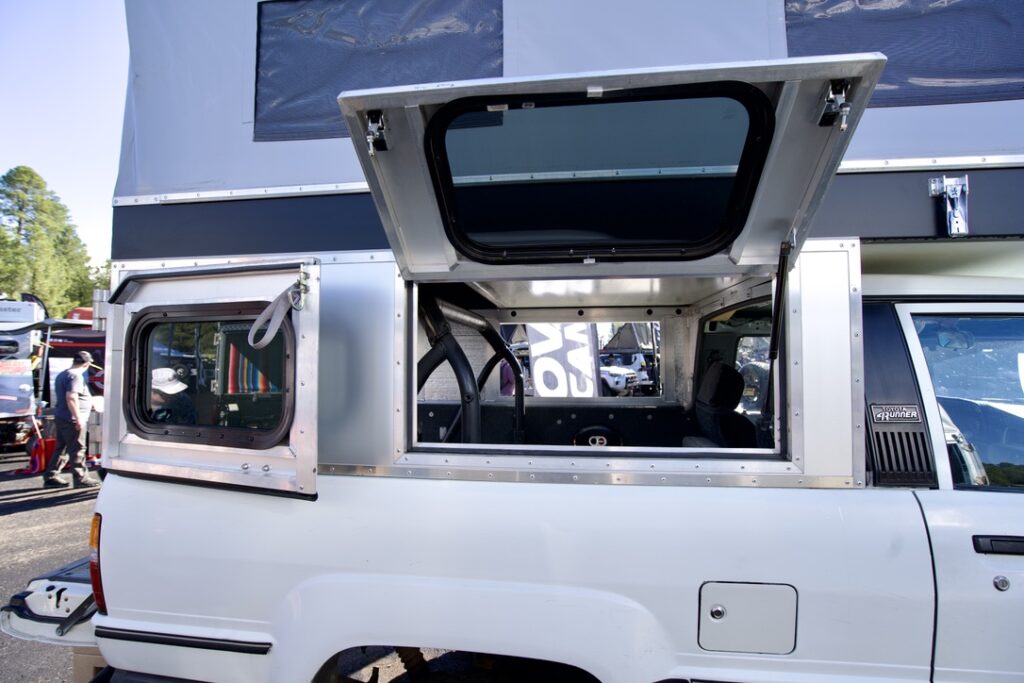 On its own, this 35-year-old Toyota would be plenty cool. With some suspension upgrades, a clean body, and trail armor, it's definitely a great classic choice for off-road adventures. However, this 4Runner just happens to belong to one of the team members at OVRLND Campers, so it's rocking a custom-built pop-top camper. The camper features a stowable bed platform, plenty of lockable access windows, and a high-quality canvas pop top. With this combo, you can go just about anywhere and have a comfortable spot to rest, all in a stylish package.
Rally Ready 1972 International Scout II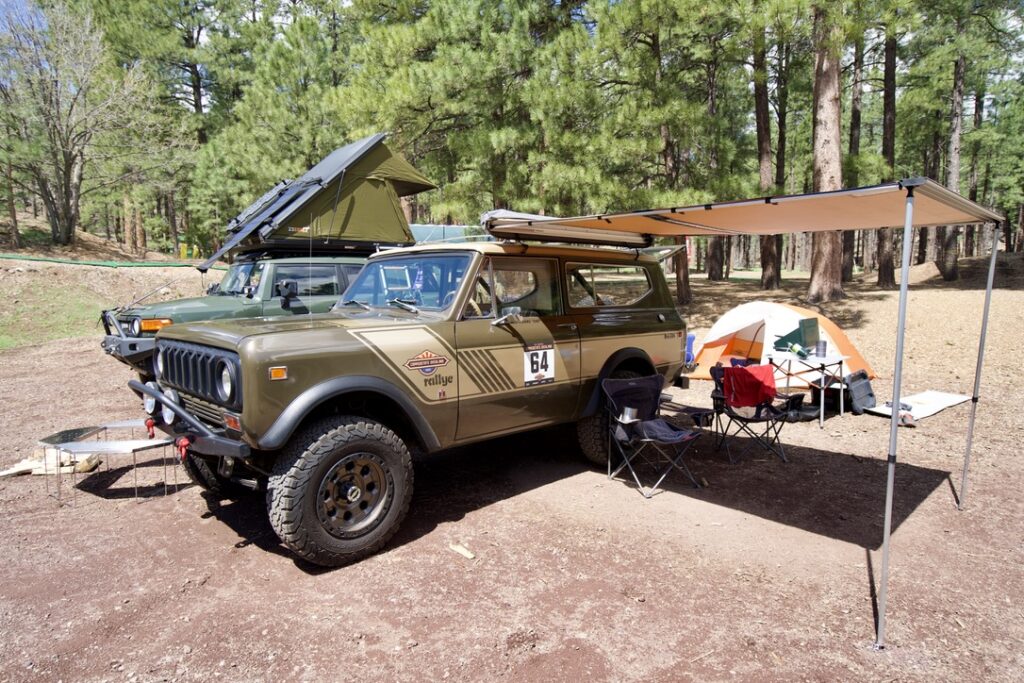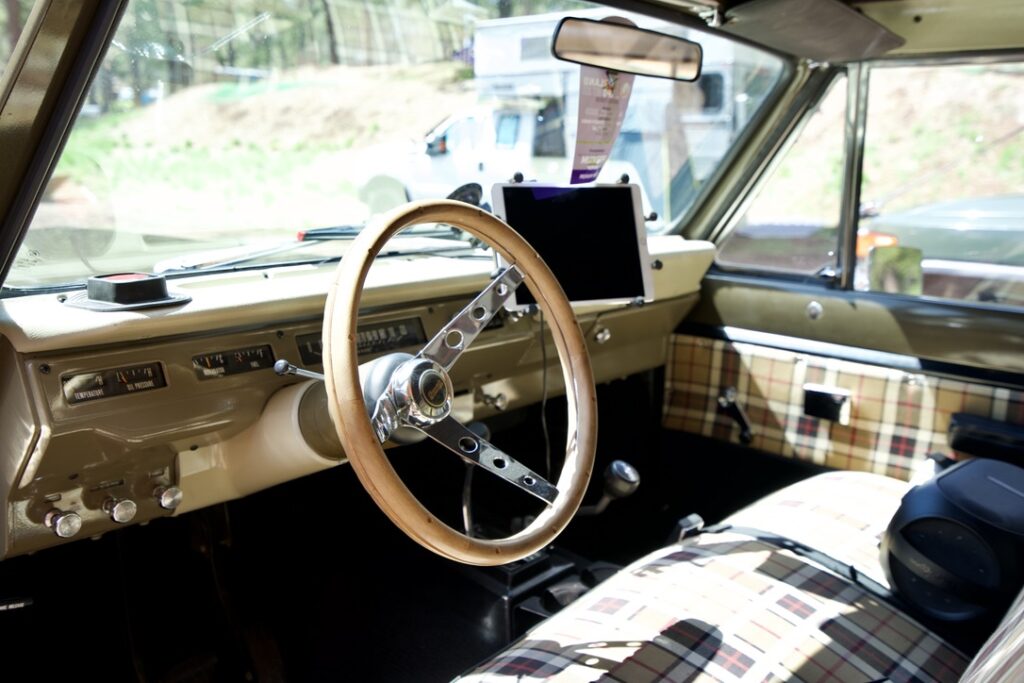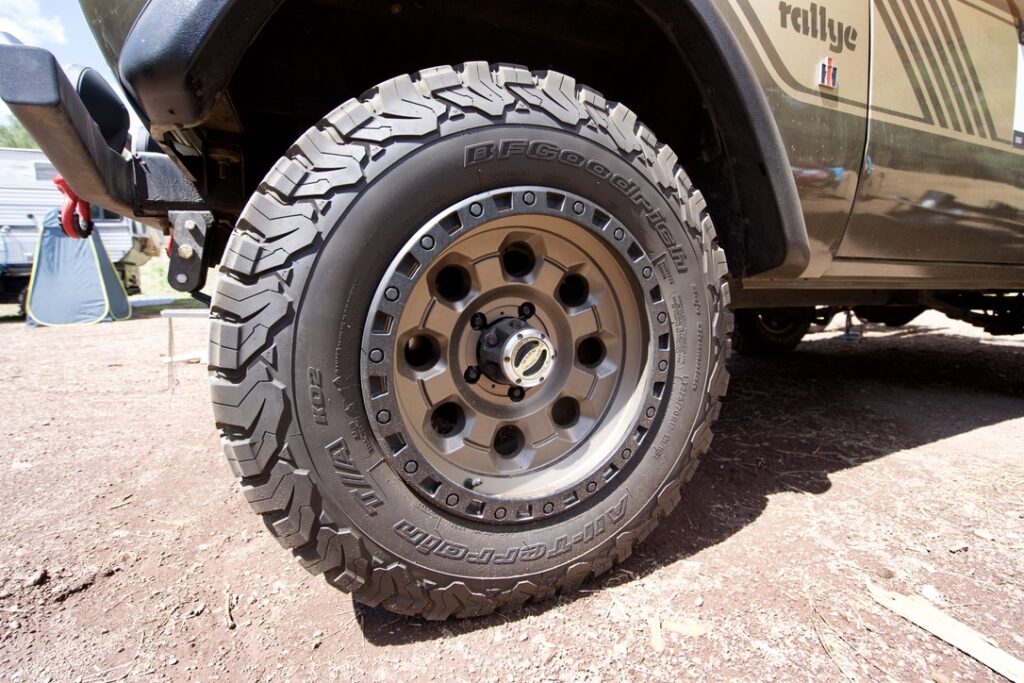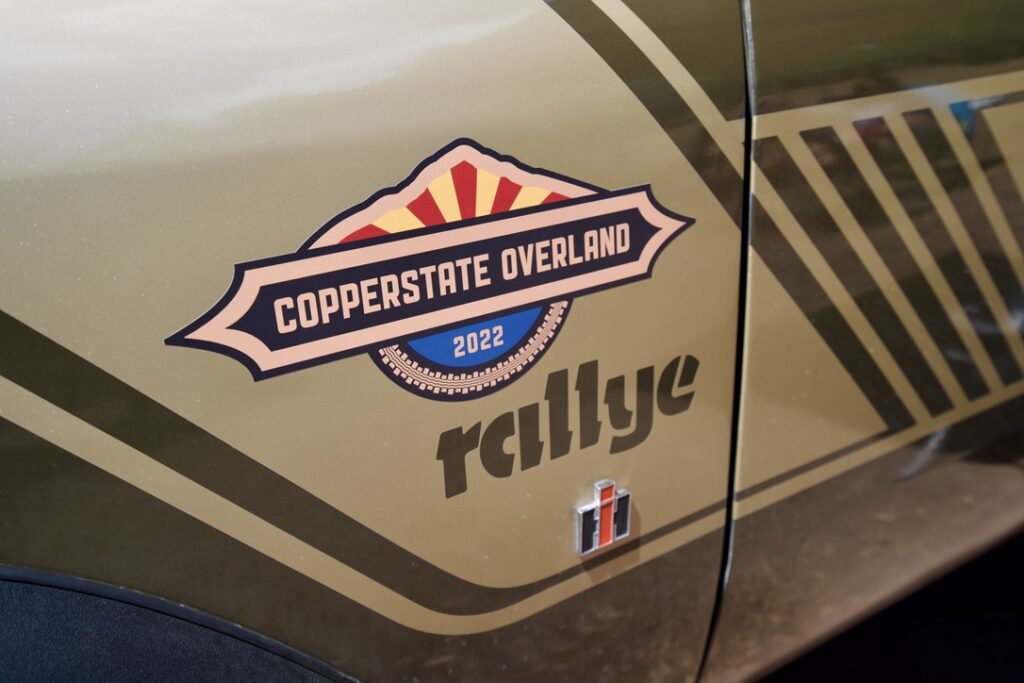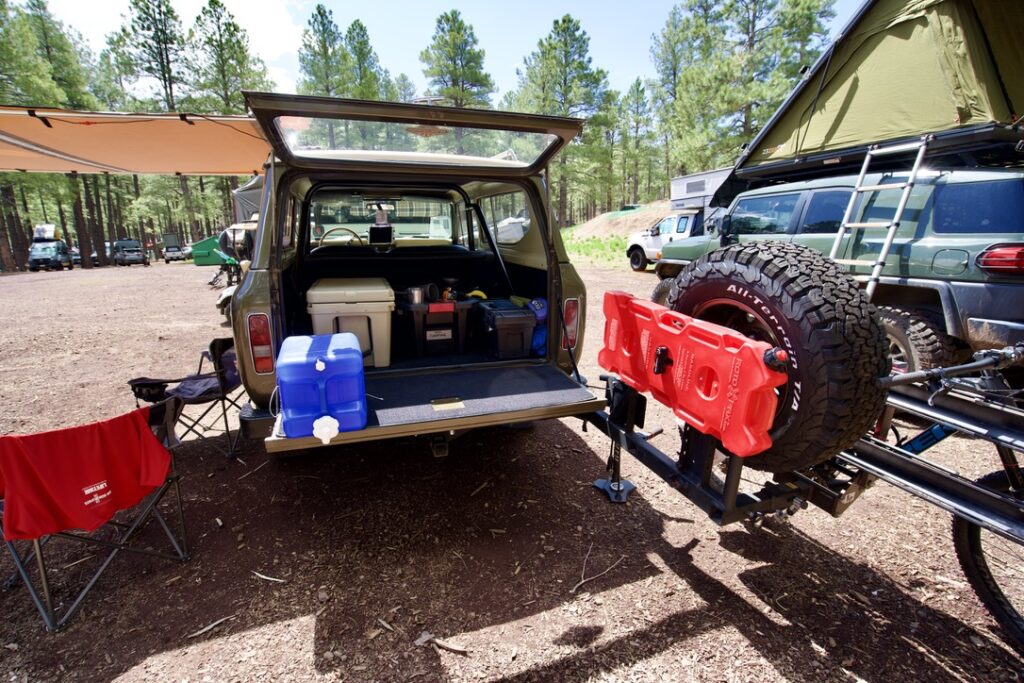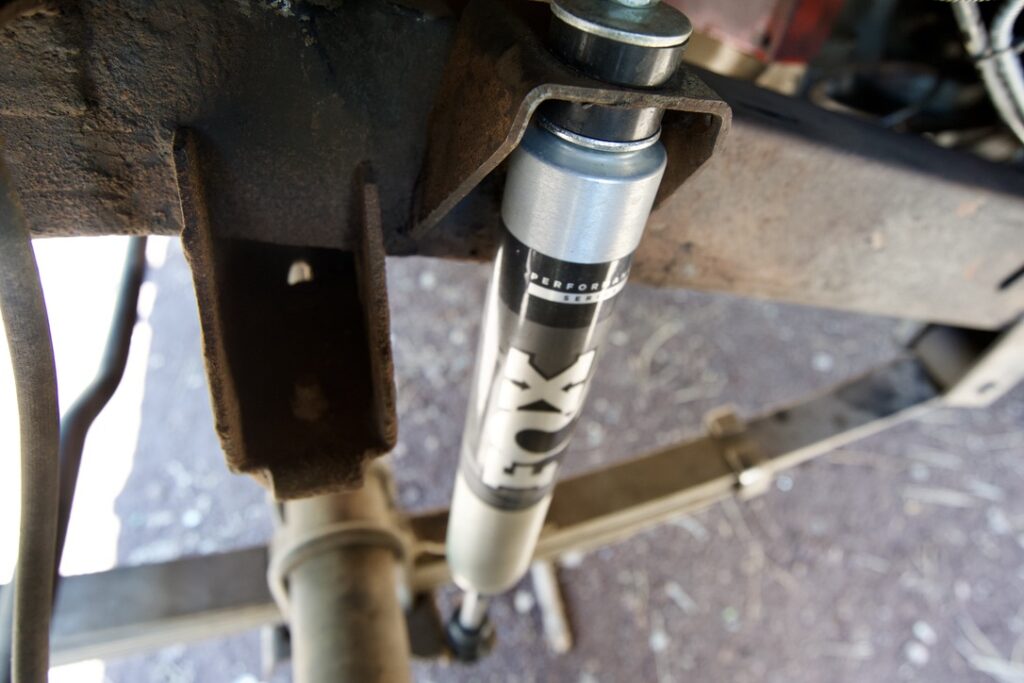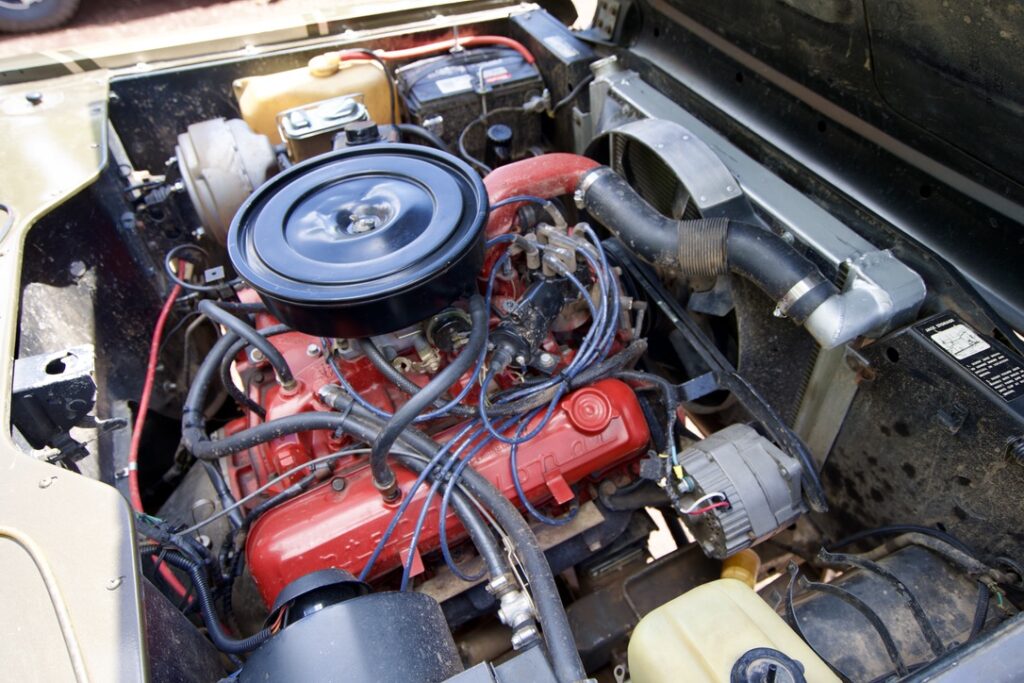 When it comes to the excitement of spotting rare classic rigs, the Scout is pretty high on our list. This excellent rally-inspired example has seen some improvements with a lift, rear swingout, an off-road-ready front bumper, and an awning. Otherwise, it stays relatively true to stock form, but the interior especially keeps it firmly planted in the early 1970s. Just because it's clean and vintage doesn't mean it doesn't see use. This American classic completed the Copper State Overland Benefit covering hundreds of miles of desert tracks to benefit the Phoenix Art Museum.
Royal Enfield Himalayan Best Made Edition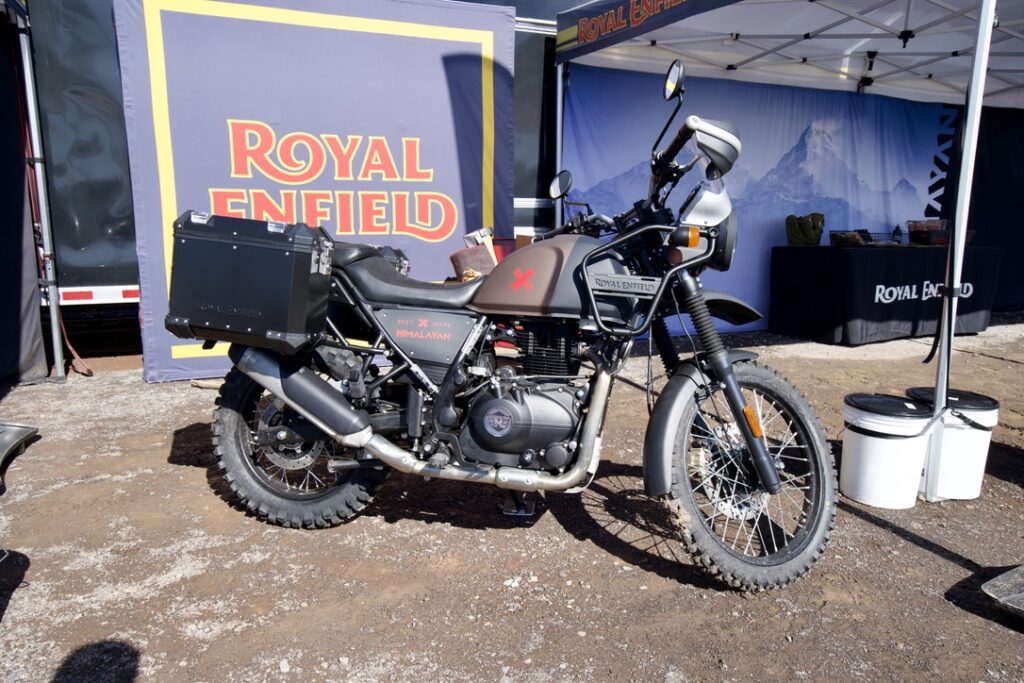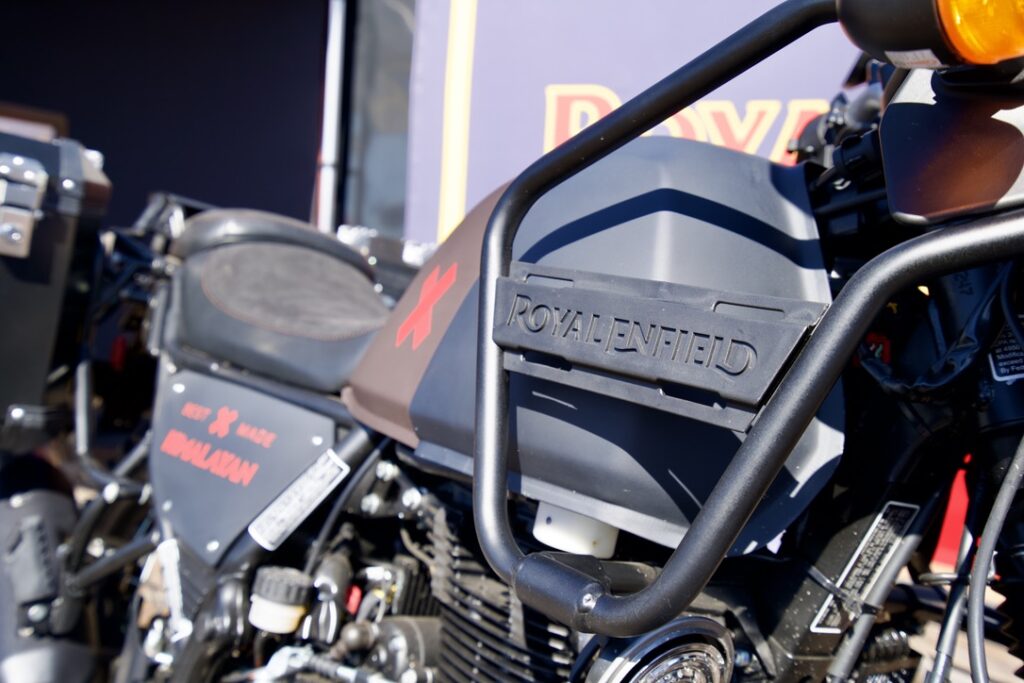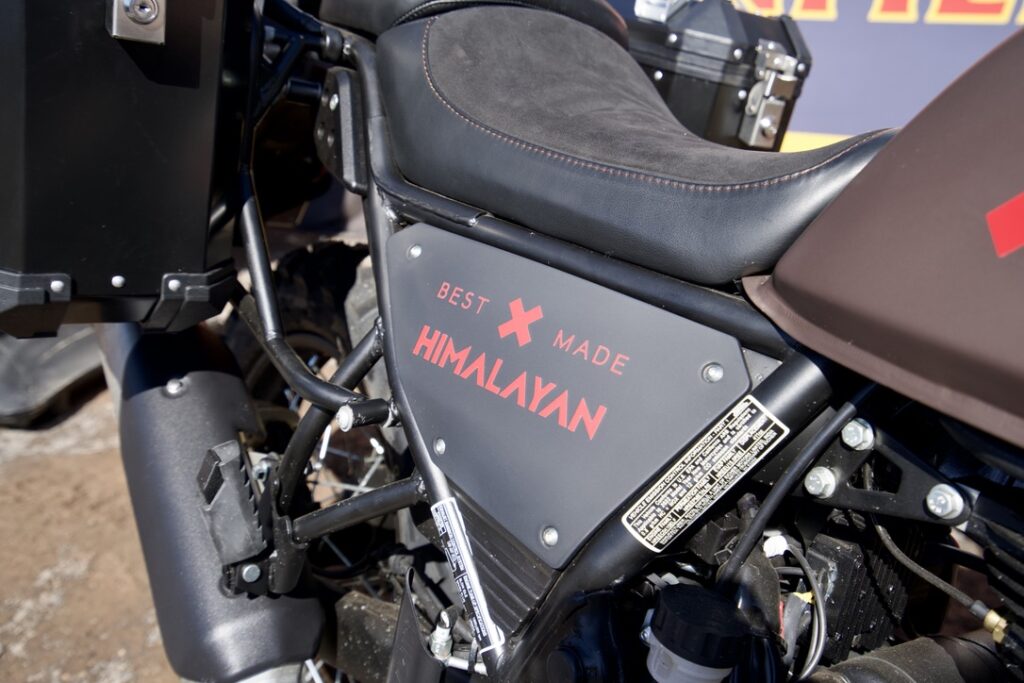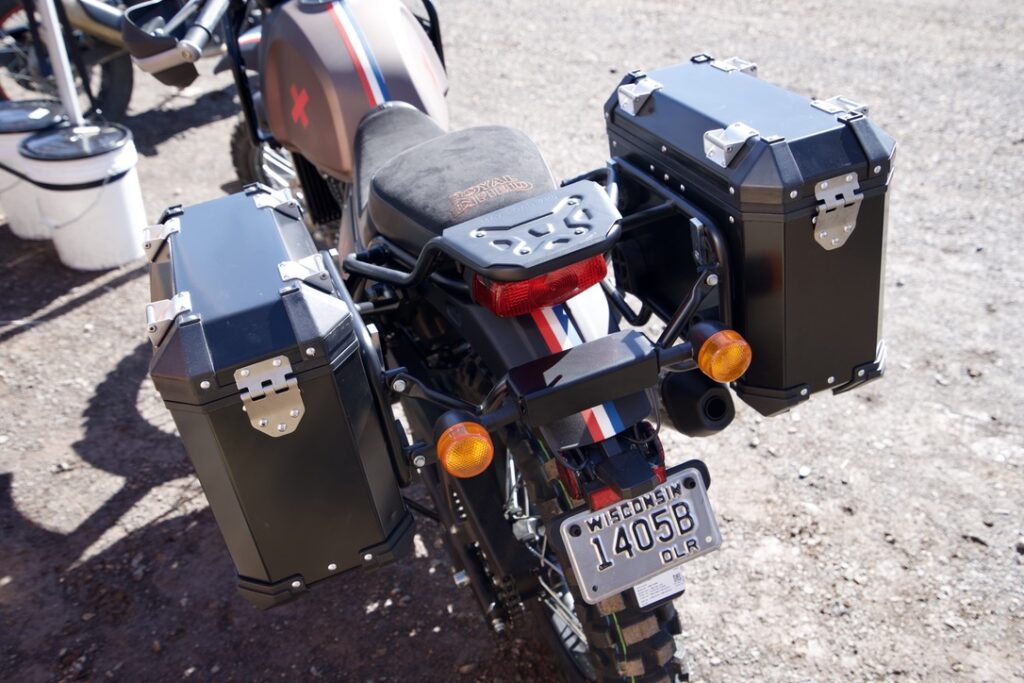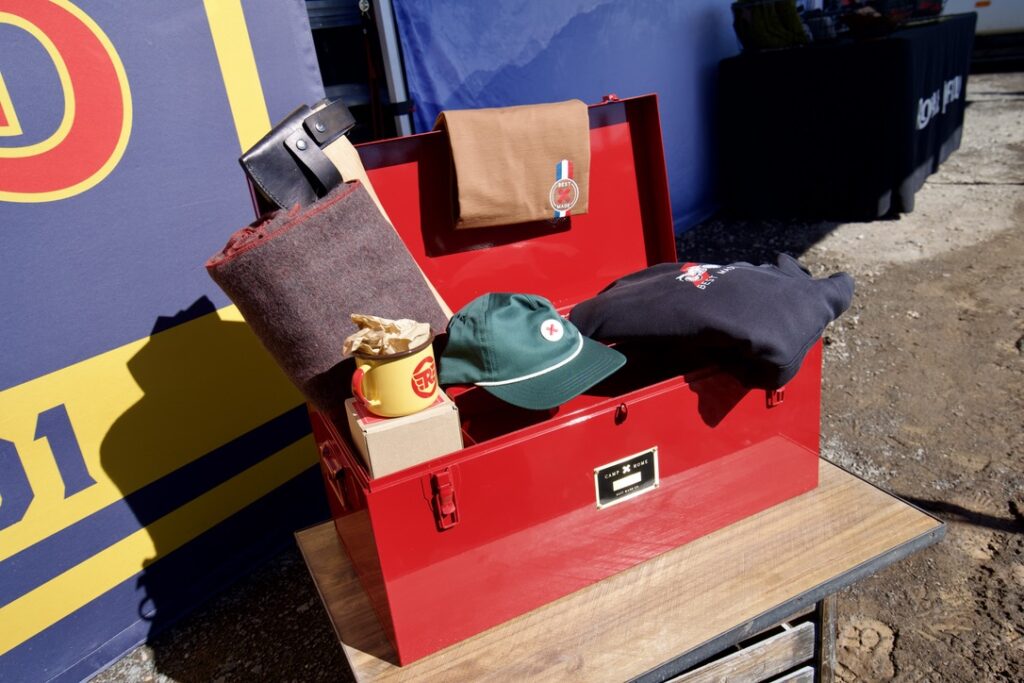 As we passed through the moto area checking out all of the cool two-wheeled adventure rigs, we noticed this retro-inspired Royal Enfield was emblazoned with some different graphics. After chatting with the team, we learned this bike was one of four that would be given away later this summer. If that isn't cool enough, Best Made Co. is also throwing in some awesome swag, including a toolbox, an American-made axe, a wool blanket, and plenty of swag. Of course, the Himalayan is already a capable steed sporting 411c of displacement, off-road tires, hard panniers, bark busters, and more.