This year, several members of the Toyota team — from engineering to product planning — have helped us pick their favorite Toyota trucks from each Overland Expo 2022. Although this, the East list, might be the last, it's far from the least. The attendees in the campground came strong with their Toyotas this year. We were wowed by the variety of Toyota trucks spread across Oak Ridge Estates, from 40 Series to a late-model Hilux.
On the Saturday morning, we roamed through the campgrounds with the engineering team of the all-new Tundra and Sequoia trucks. In the bring morning sun, the team picked their ten favorite Toyotas. As usual, not all the owners were by their trucks when we strolled by, so we could only surmise about all the details to their builds. Others were onsite, ready to regale us with their Toyota stories.
The trucks below were indeed picked by the Tundra/Sequoia engineering team, but they're presented in random order. Without further ado, here are the 10 Best Toyotas from Overland Expo East 2022.
40 Series Land Cruiser Troopy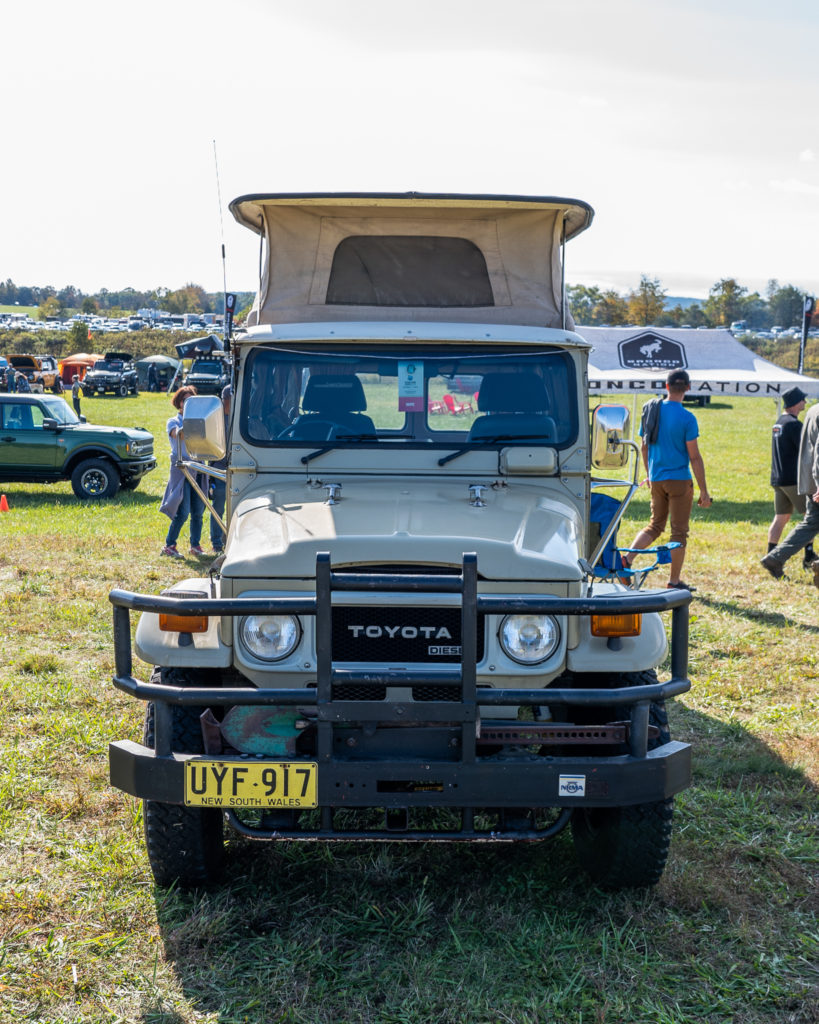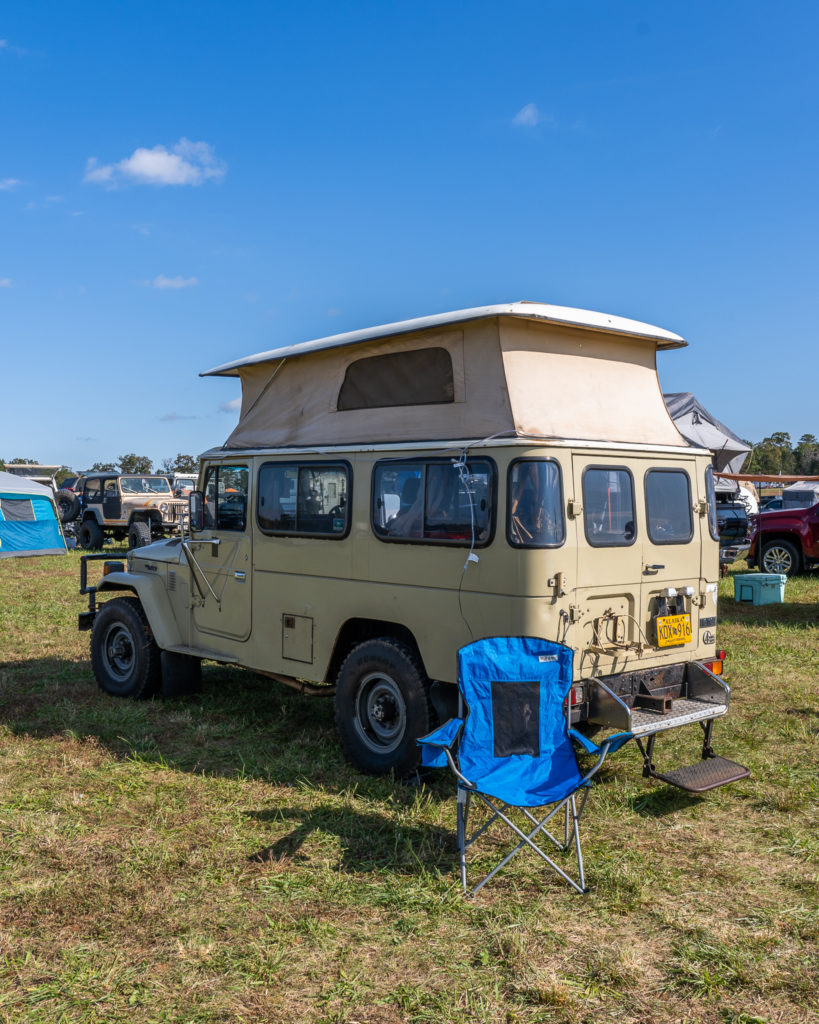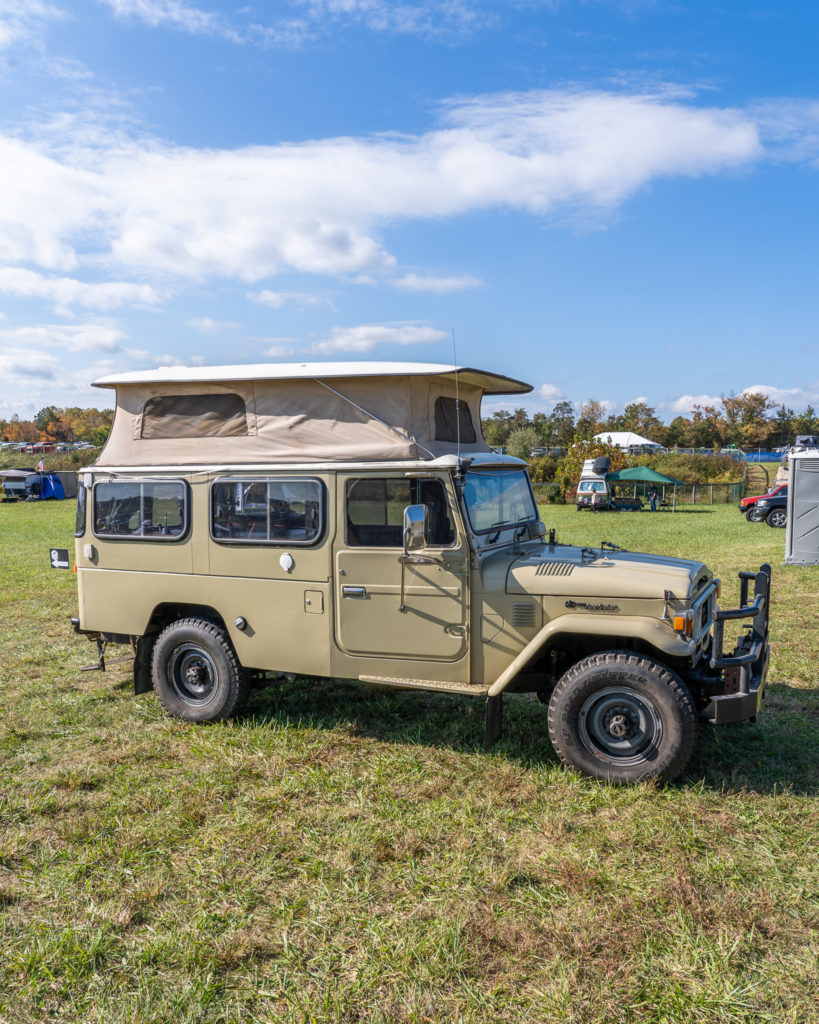 The American owner of this truck, Mark, spent some time in Australia several decades ago. During that stay, he fell in love with these 40 Series Land Cruisers Troop Carriers (i.e. Troopy), replete with pop-tops and built-in kitchenettes. Unfortunately, Mark wasn't able to purchase one when he in-country.
Regretting not buying one when he was in Australia for years, he combed the internet looking for an original, low-mile example. After years of searching, Mark gave up and bought a Land Cruiser 45 instead slathered in the same classic tan paint.
A few years later, though, this truck popped up on an Australian used-car dealer's website. Flabbergasted, Mark had to buy it. This despite owning a 45 Series in the same color. This pop-top Troopy was a one-owner truck with only around 90,000 miles on the odometer. It's an incredible, original machine. We love that Mark found it and cherishes it. And we are so honored that Mark brought it to the show.
First-Gen 4Runner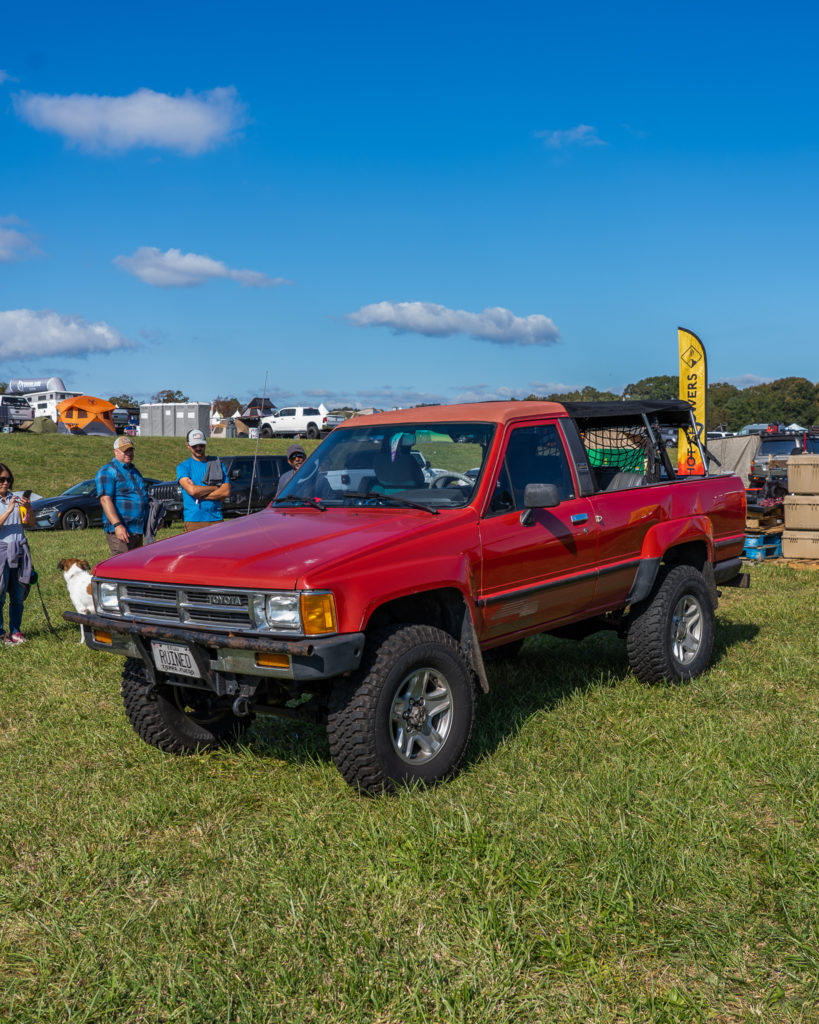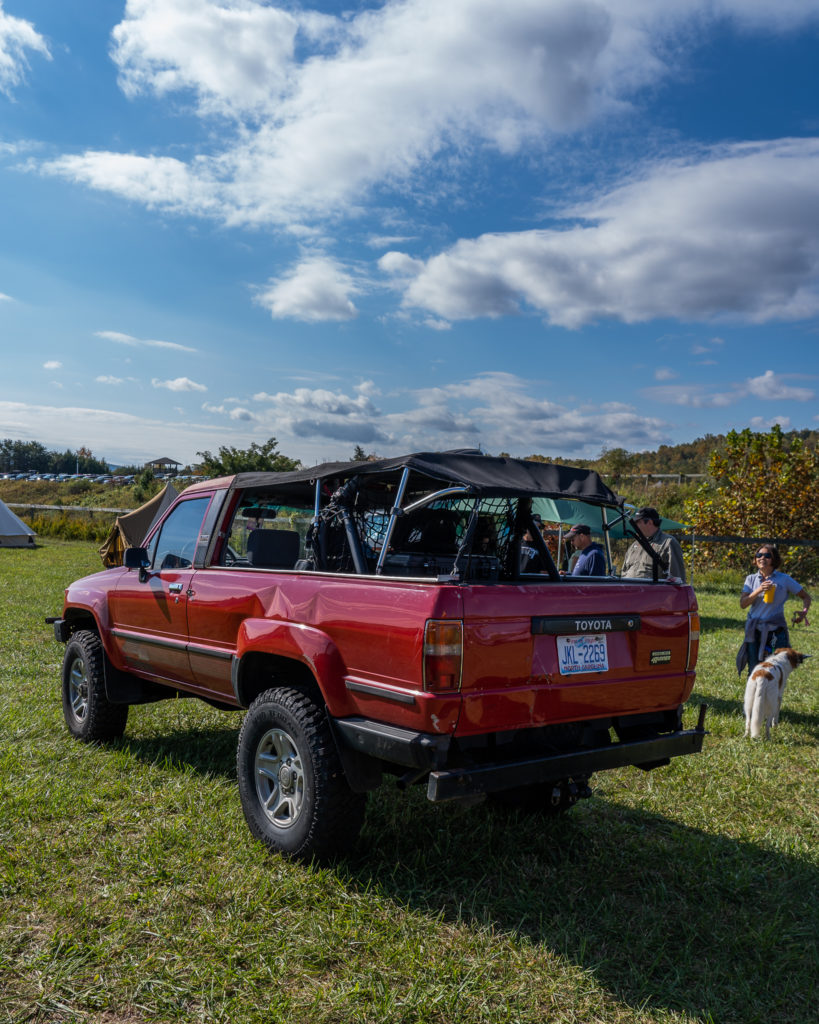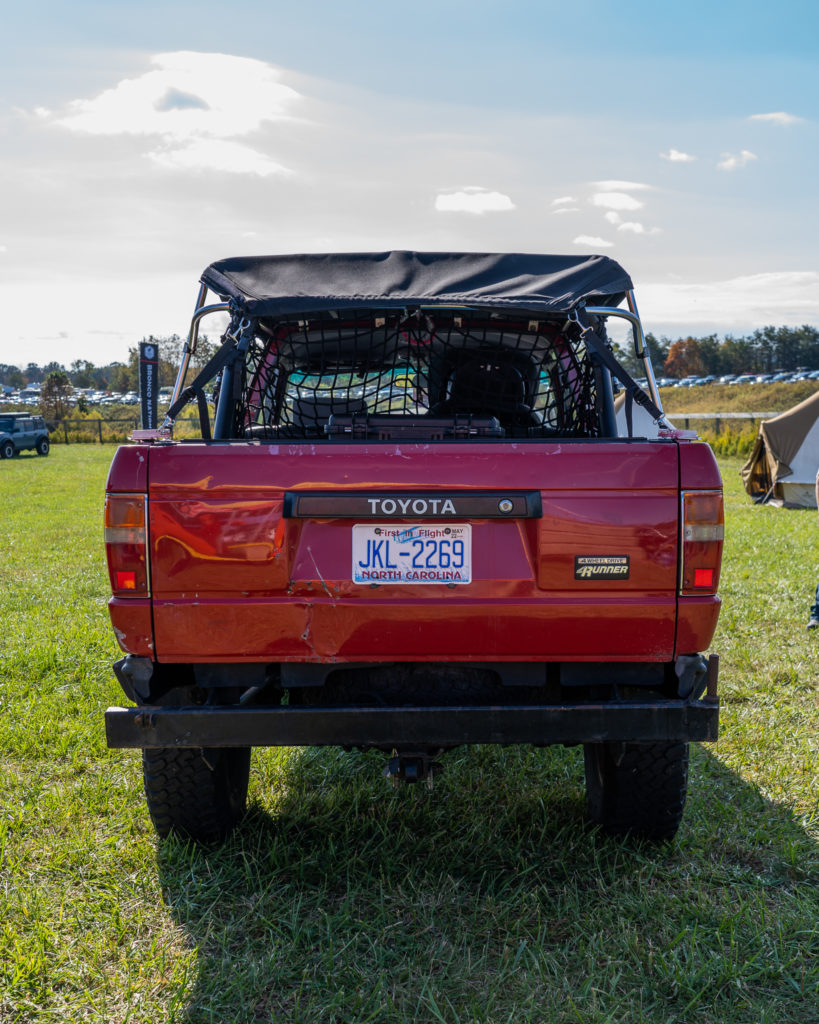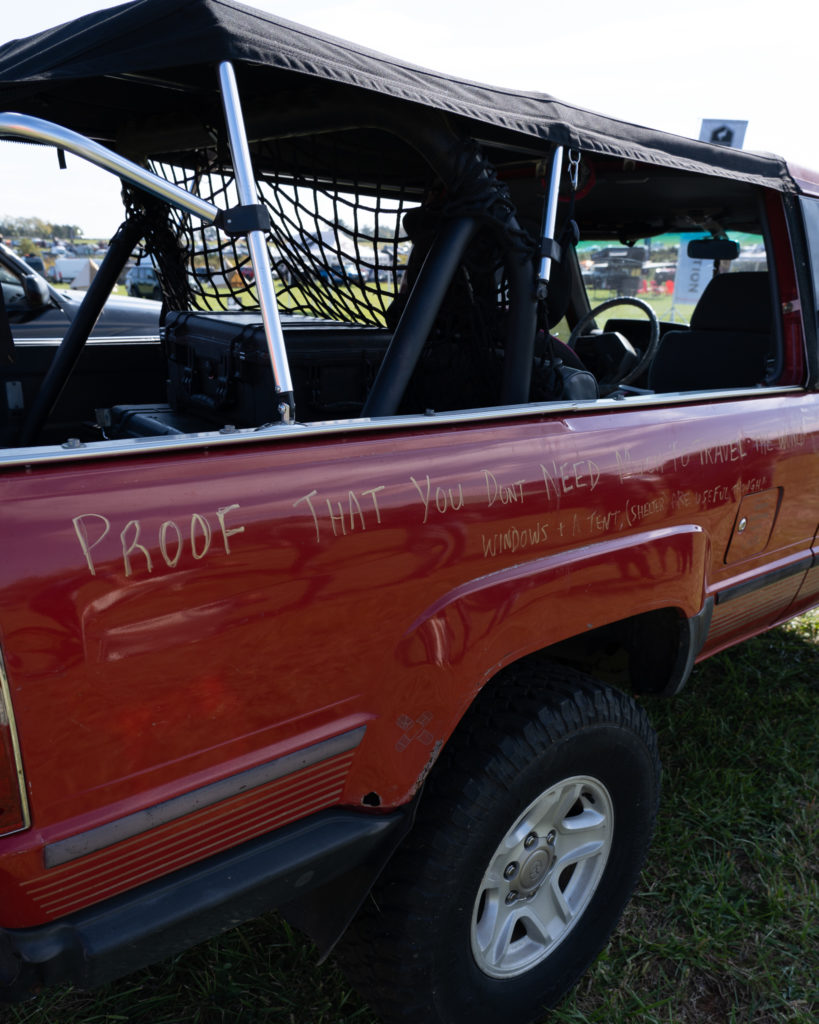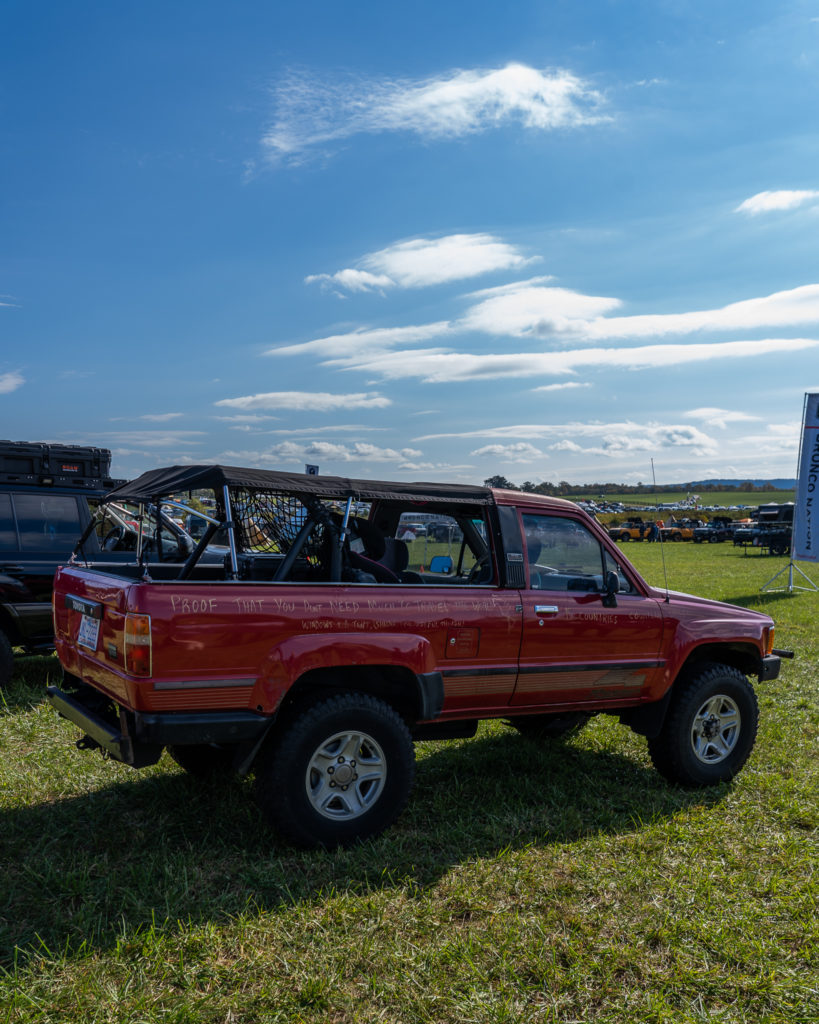 We didn't get to talk to the owners of this first-gen 4Runner, but the message scrawled across the passenger side in gold paint pen told a great story. This truck has been in 15 countries. And it proves that you don't need the most built rig in the world to really go explore. Don't get us wrong; there's nothing wrong with adding a bunch of great gear to your build. But it's not 100% necessary to take meaningful, long-distance overland trips.
First-Gen Tundra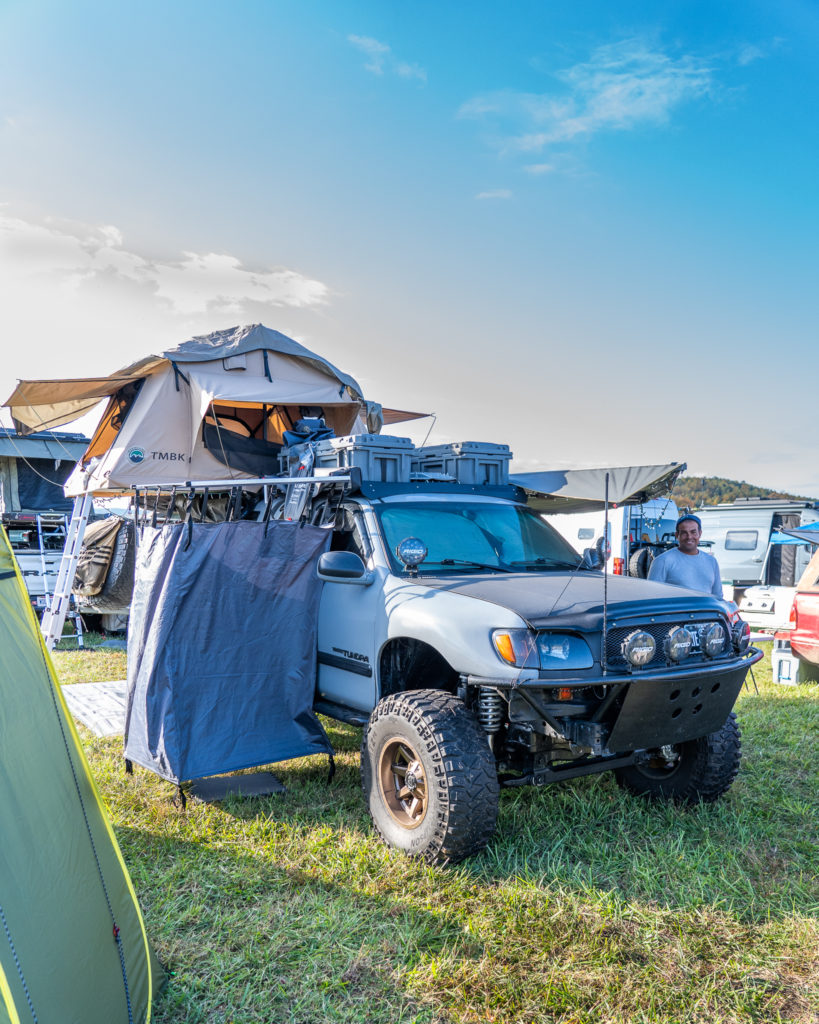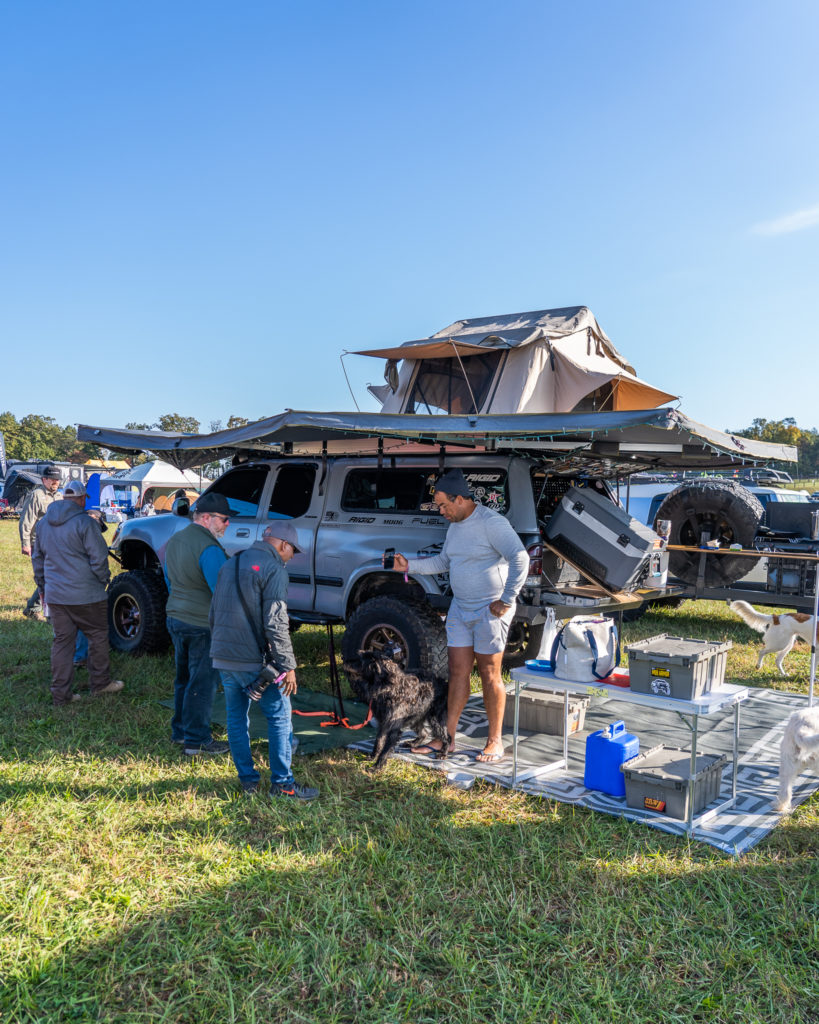 The owner of this Tundra got into overlanding during covid. Since then, he's had some incredible adventures around the U.S. with his dogs in tow. The engineers liked this truck for all of its modifications. What's more, they liked that the passionate owner uses it. Moreover, the Michigan-based engineering team was excited to see such first-gen Tundra without any rust.
2013 Tacoma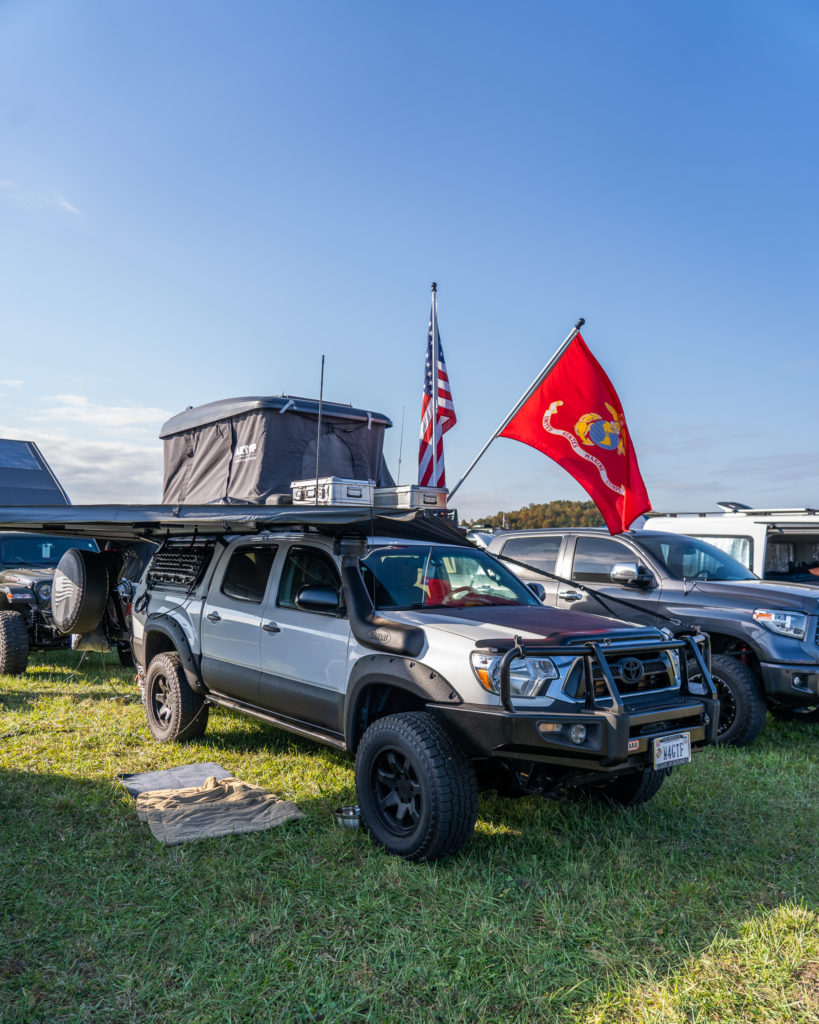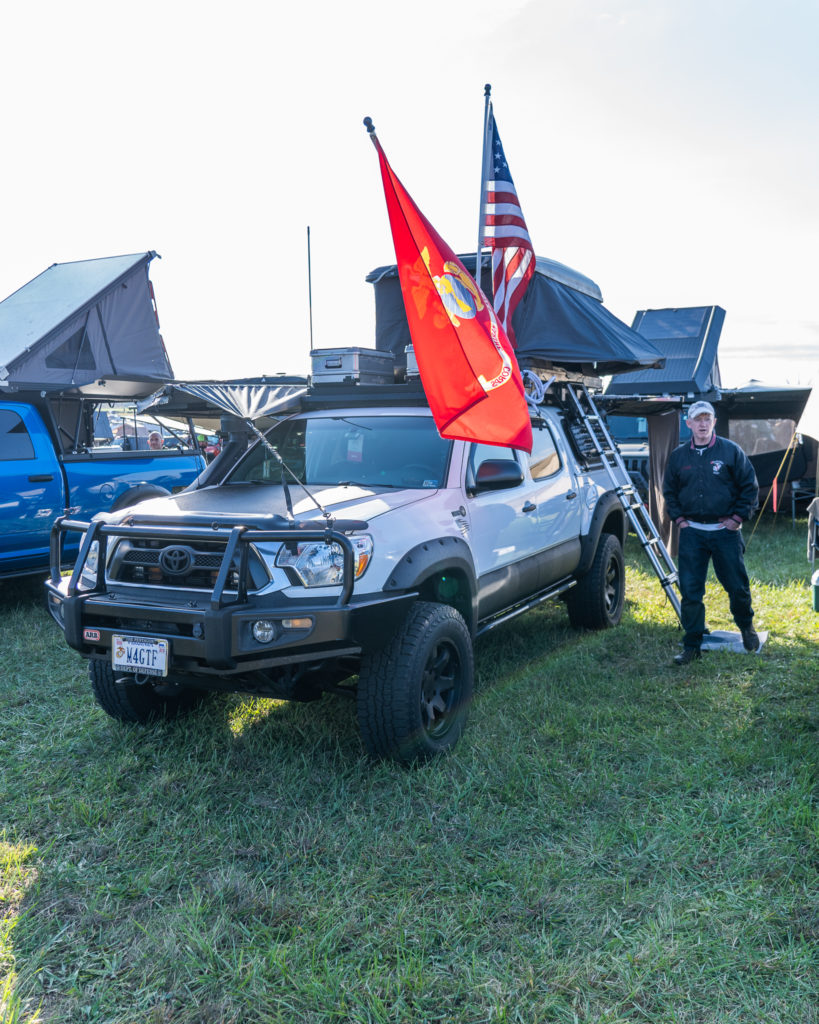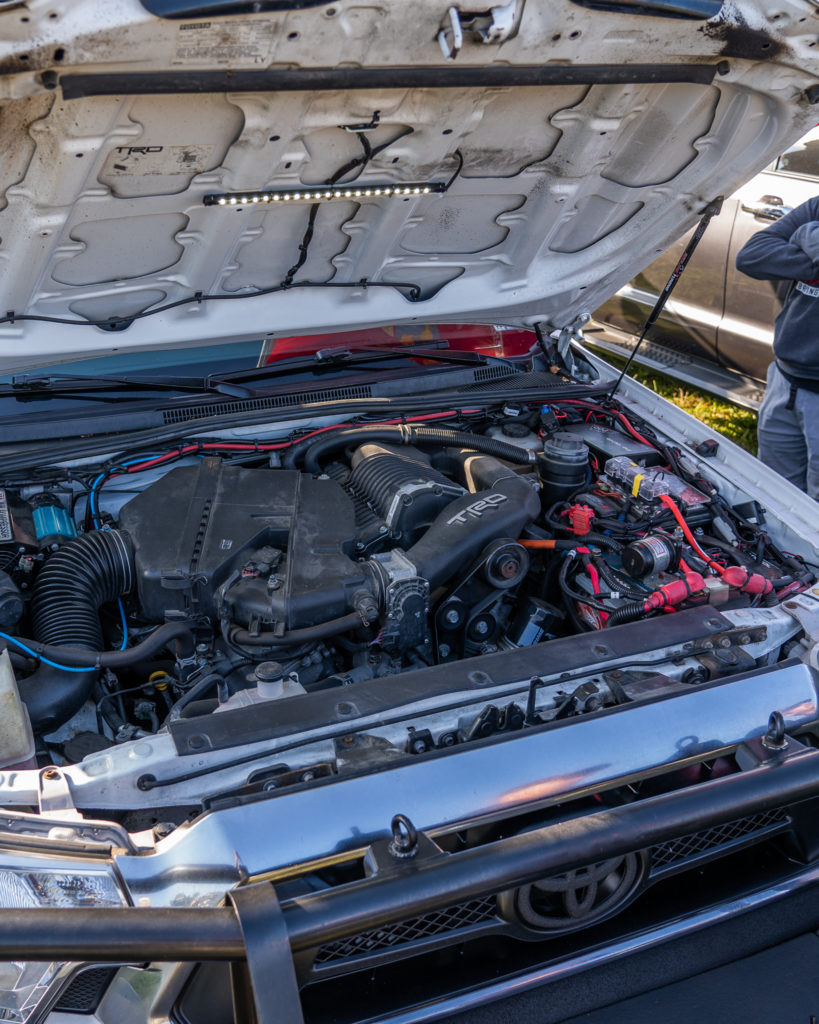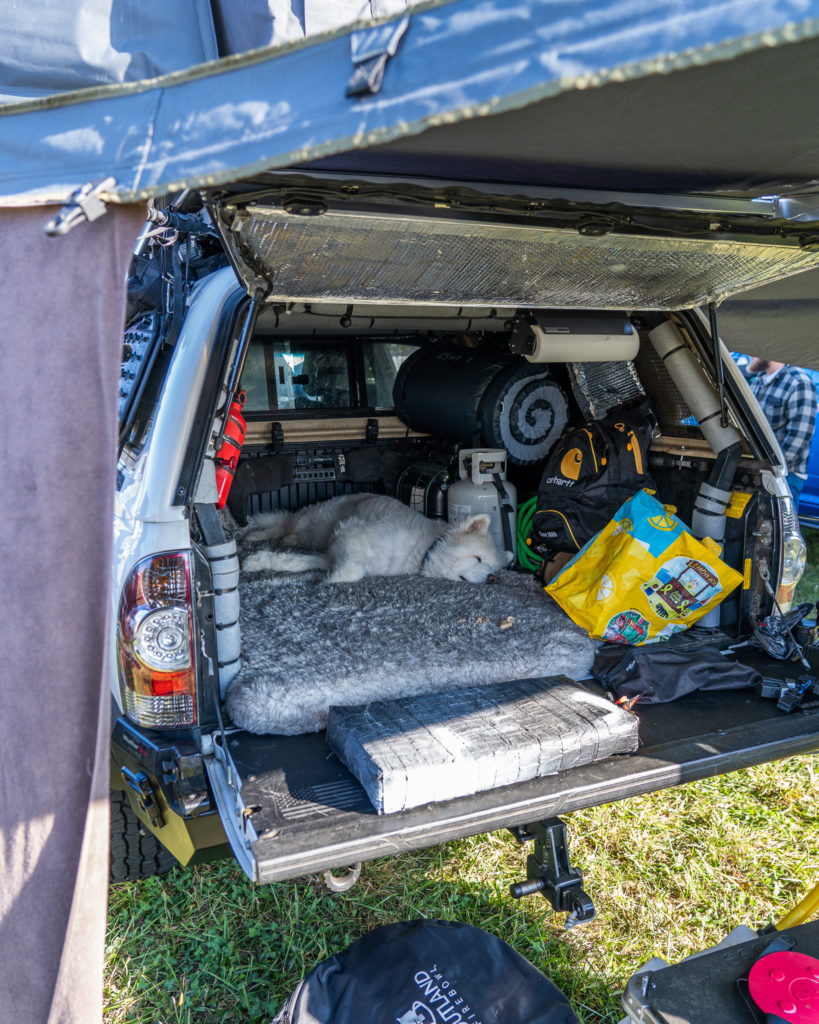 In 2013, this Marine sold his diesel-powered BMW X5 and bought this second-gen Tacoma from the nearby Toyota store. At the time of purchase, he had the dealer install the then-available Toyota supercharger for the truck's 4.0-liter V6 engine. We likely don't need to tell you how rare that dealer-installed blower is these days. This was just the start of this truck's modifications over stock. He bolted up an ARB bumper and snorkel.
While this truck was in Germany (yes, it's been international), the owner had a custom metal support rack fabricated inside the canopy. This much-needed addition supports the weight of the rooftop tent. There are too many other modifications to list here, but it is an impressive and clean — but well-used — build.
Fourth-Gen 4Runner V8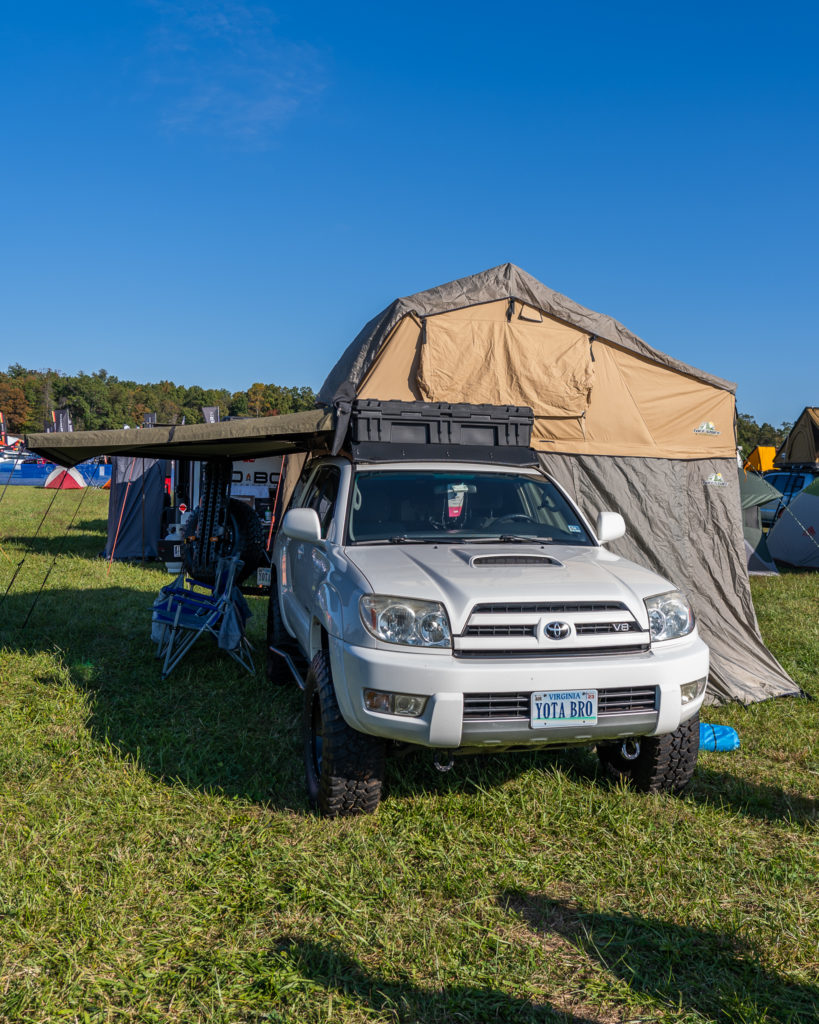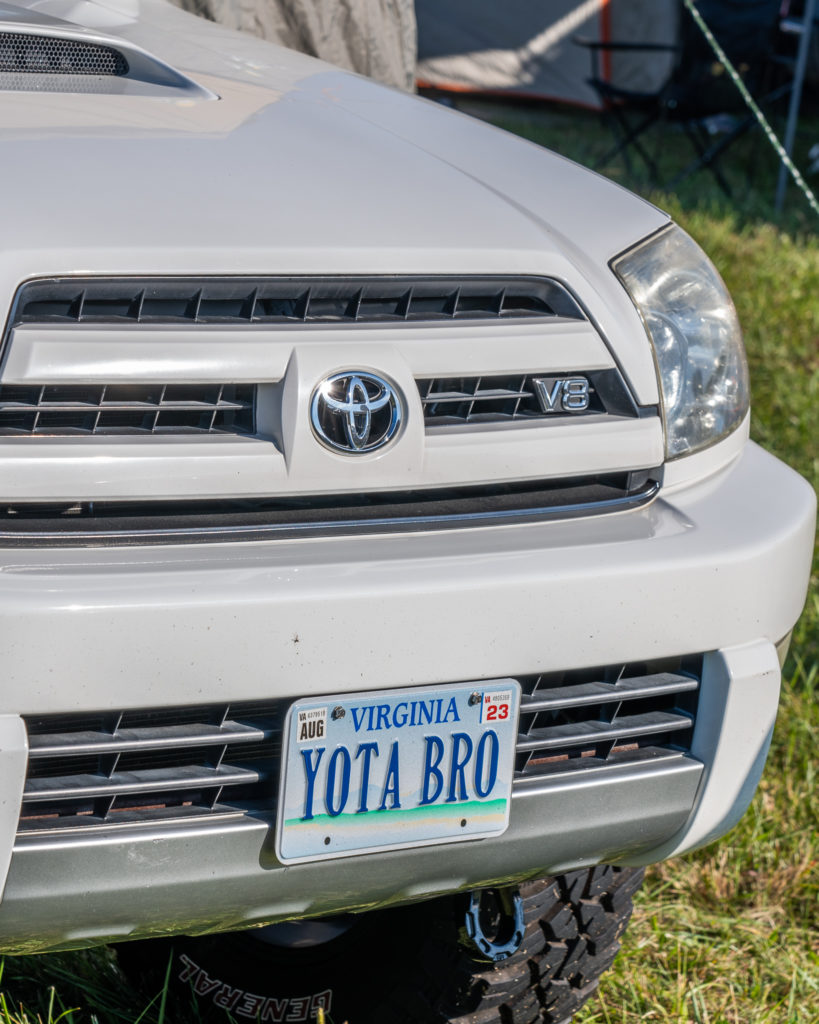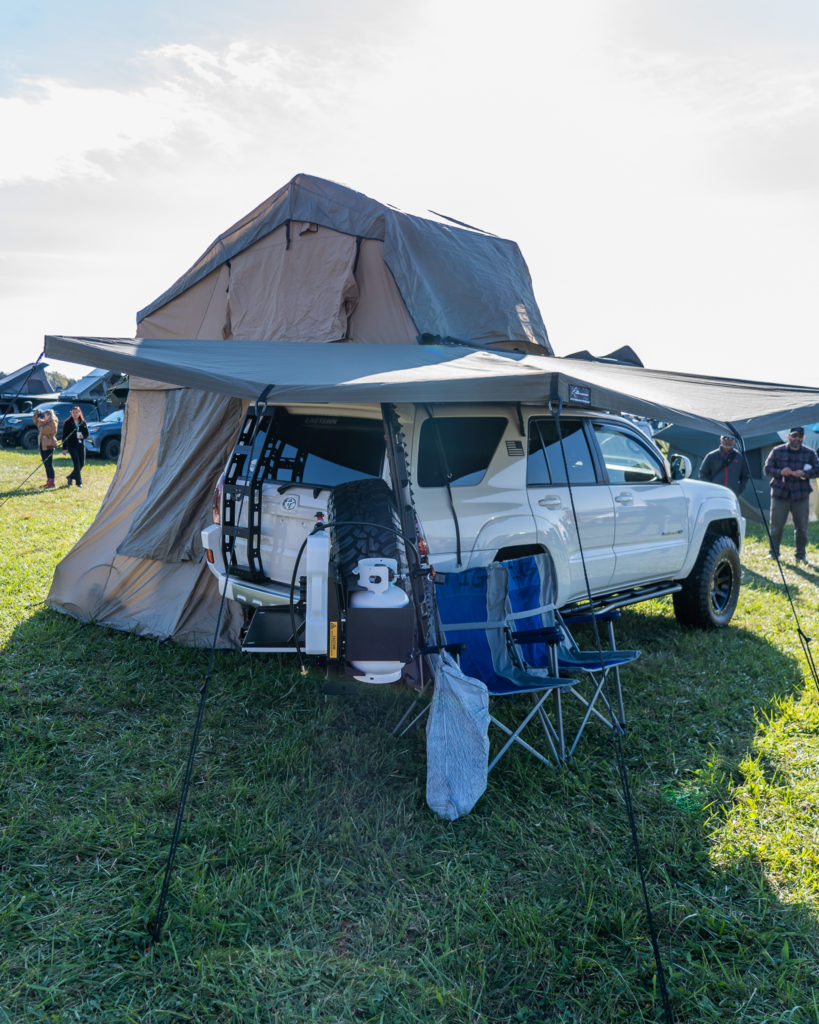 We all had a good laugh at this owner's "YOTA BRO" license plate. Then, as we studied the truck, our appreciation grew. The rig is incredibly clean, which usually is a sign that it's not used much. Nevertheless, we really liked the modifications. What's more, how can you not love a V8-powered 4Runner? We agreed that this 4.7-liter-powered 'Runner is the sweet spot right now in the 4Runner market. You can pick them up for a good price in fairly good nick, unlike the generations that proceed and succeed it.
70 Series Land Cruiser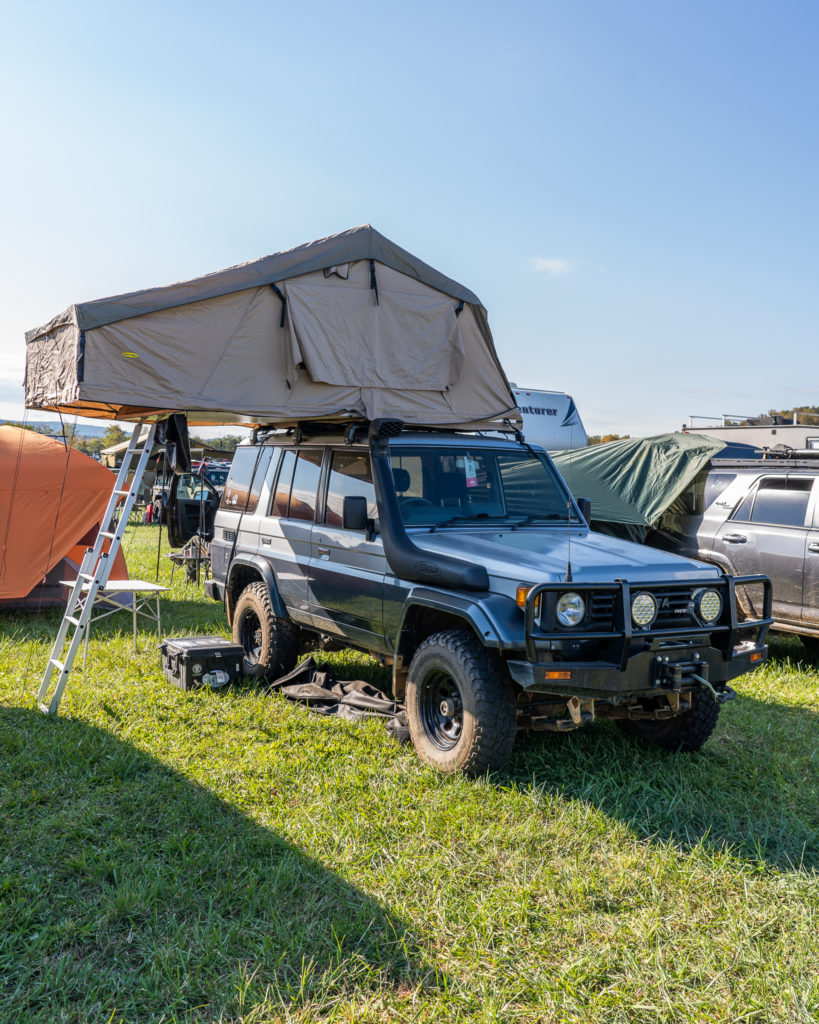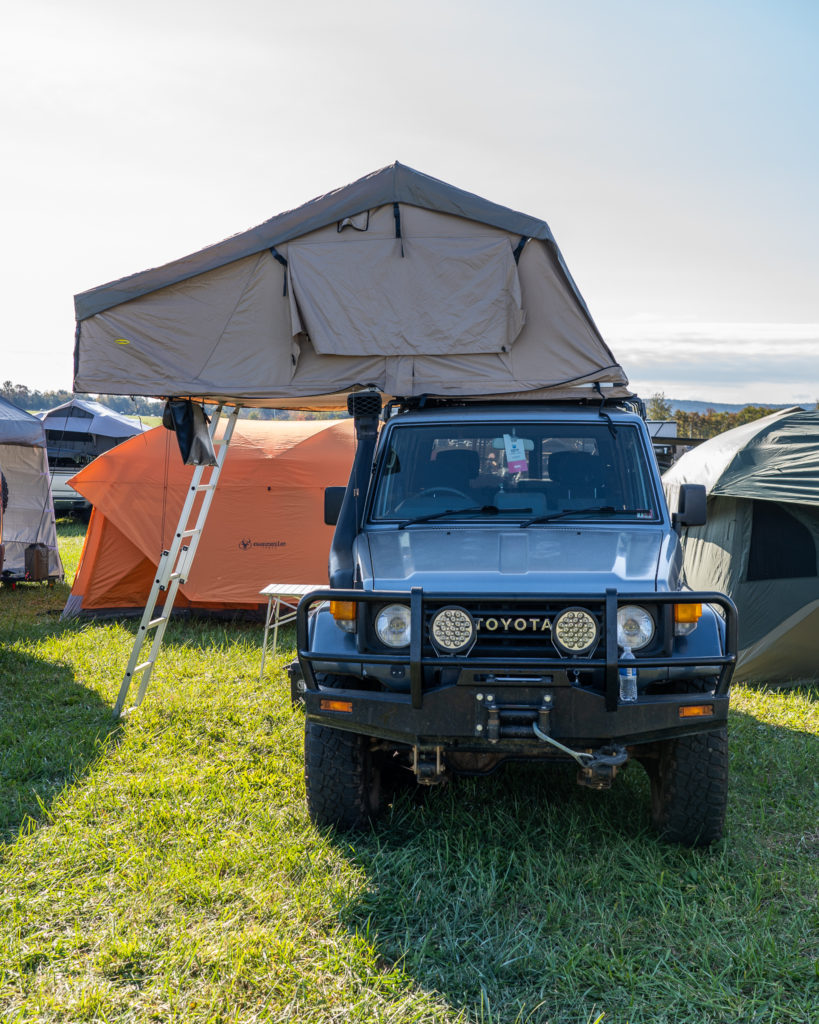 This was one of the trucks that we studied without the owner present. Accordingly, we don't know the details of the build or its history. The engineers really loved the two-tone paint job and the nice — but not overdone — accessories. If you wanted to find a 70 Series to just enjoy on the trails without worrying too much about it, this would be the one. Good on the owner for using it as Toyota intended.
1990 75 Series Land Cruiser Troopy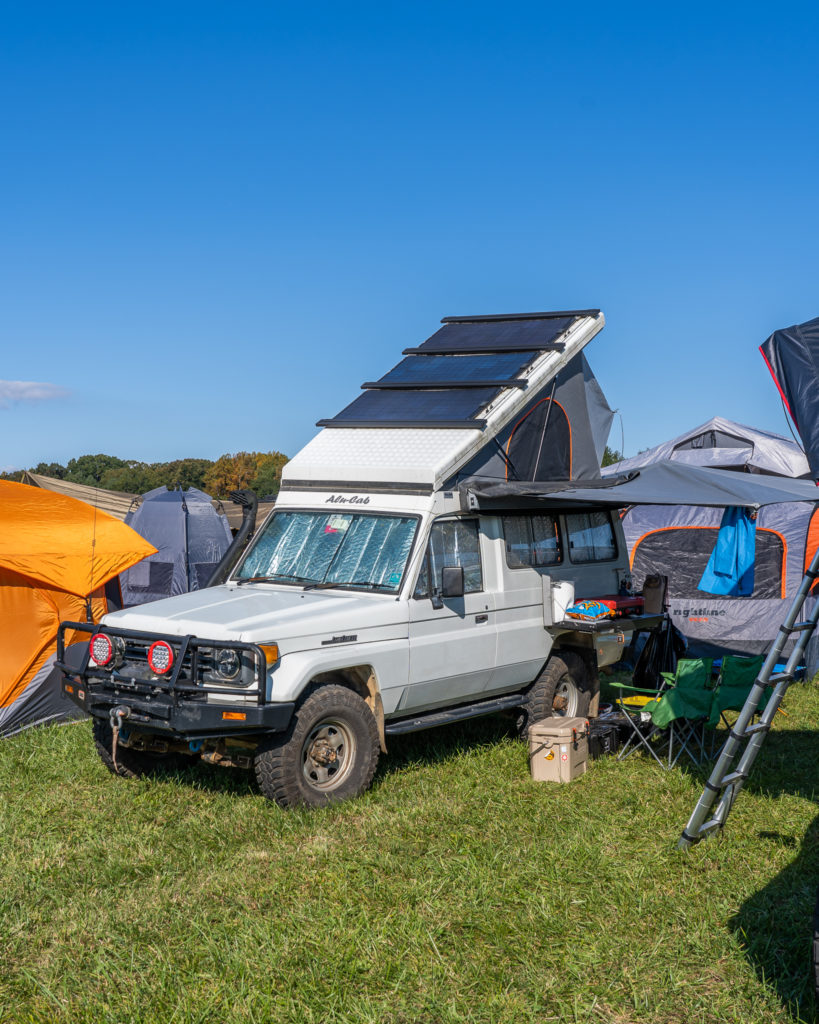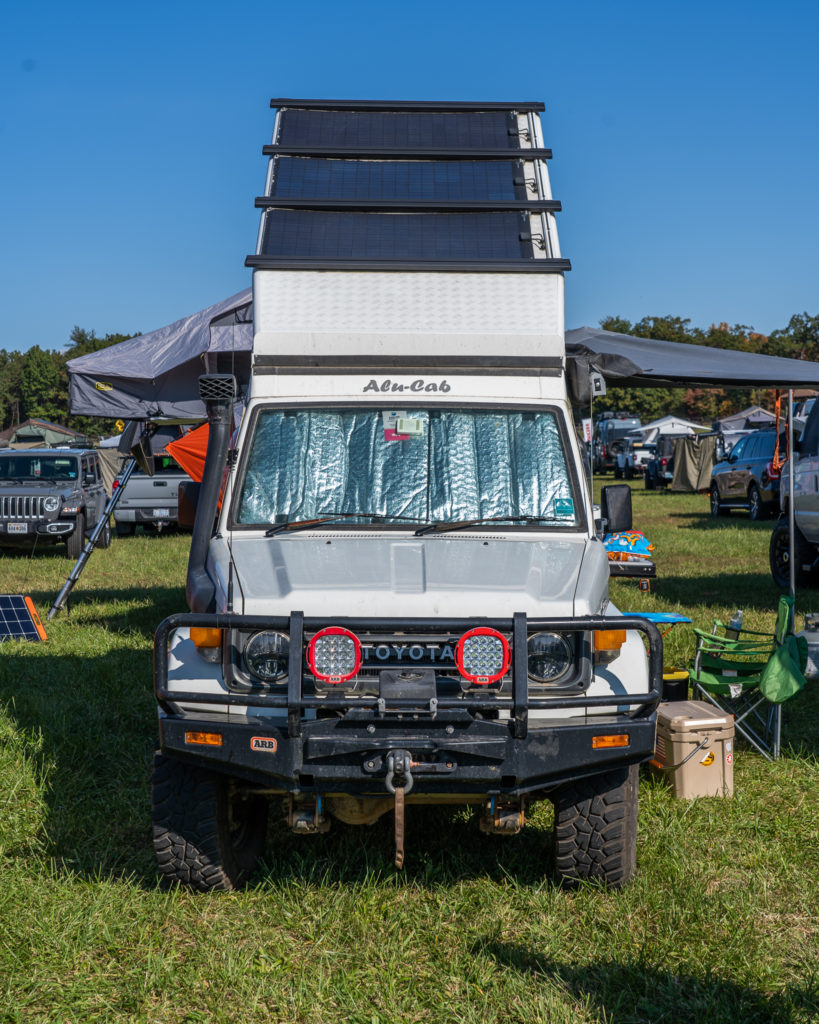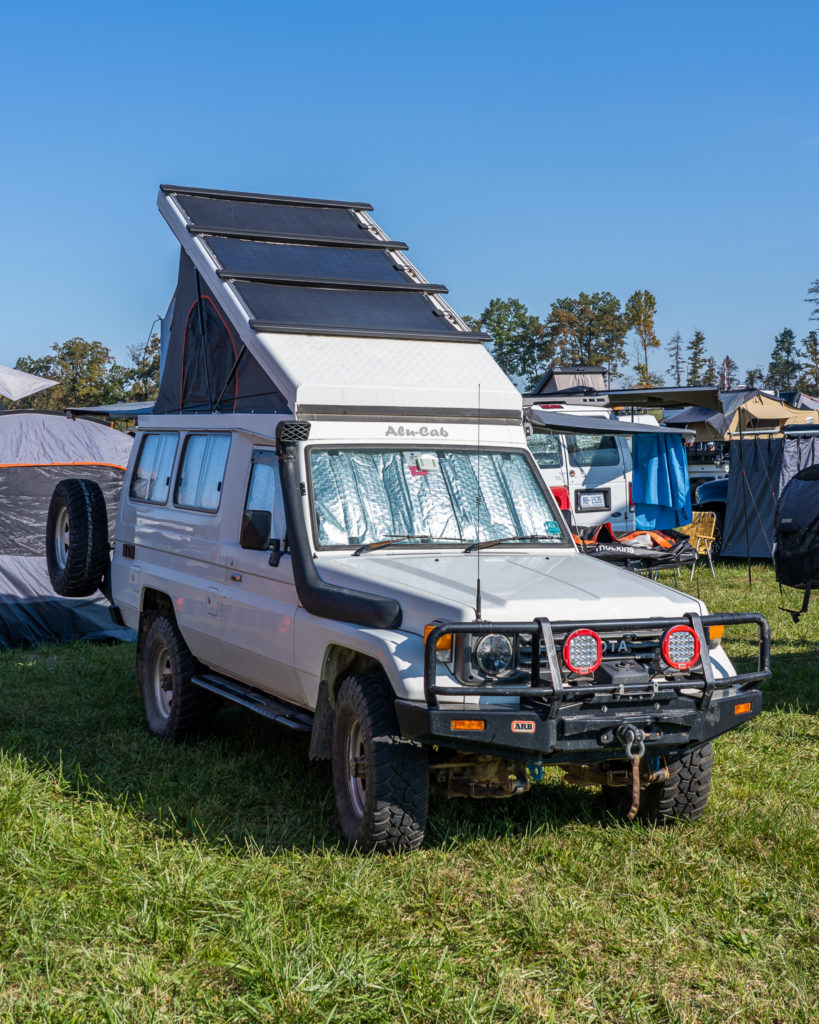 The owner of this 1990 75 Series Land Cruiser Troopy is a tried and true fan of the Toyota brand. Since he's owned it, he's had a bunch of modifications done to it, including the highly desirable Alu Cab Thor top-top conversion, which turns the whole roof structure into a rooftop tent. It's an expensive conversion, but worth its weight in gold, in terms of usability and campsite comfort. He's also had the diesel engine turbocharged for some much-needed oomph. And at the moment he's working on a new electrical system to support the new solar panels he affixed to the Thor. What a gorgeous and well-built rig.
Second-Gen 4Runner — Cummins Conversion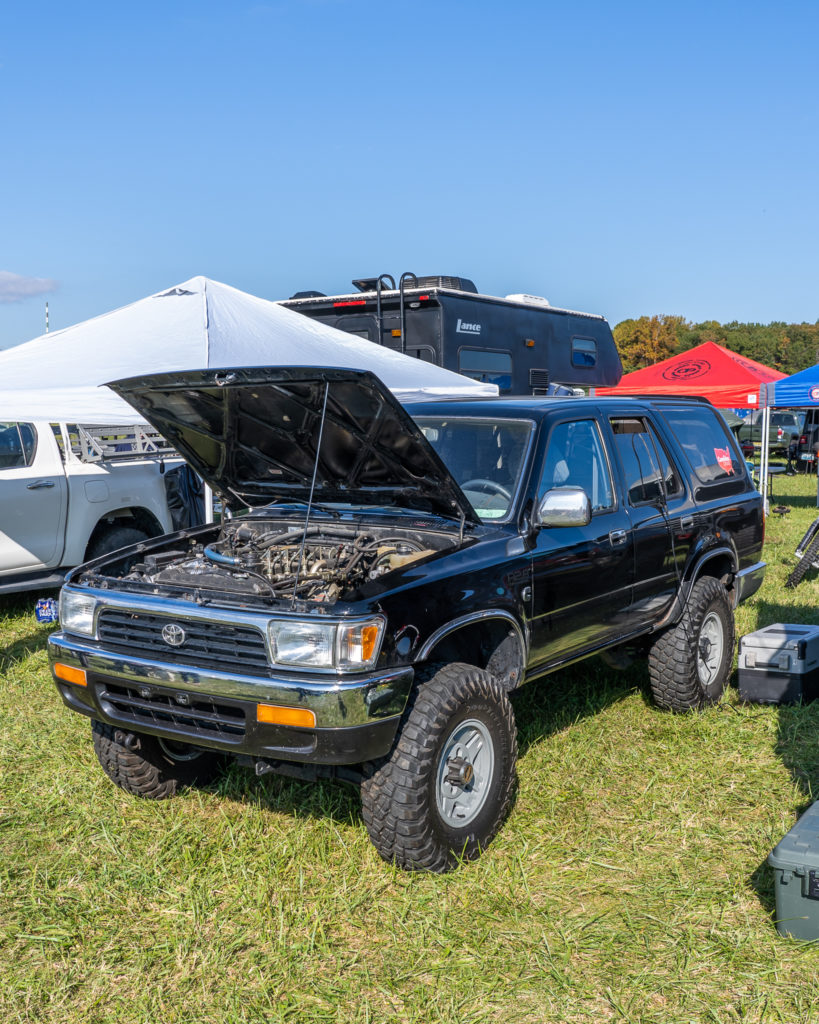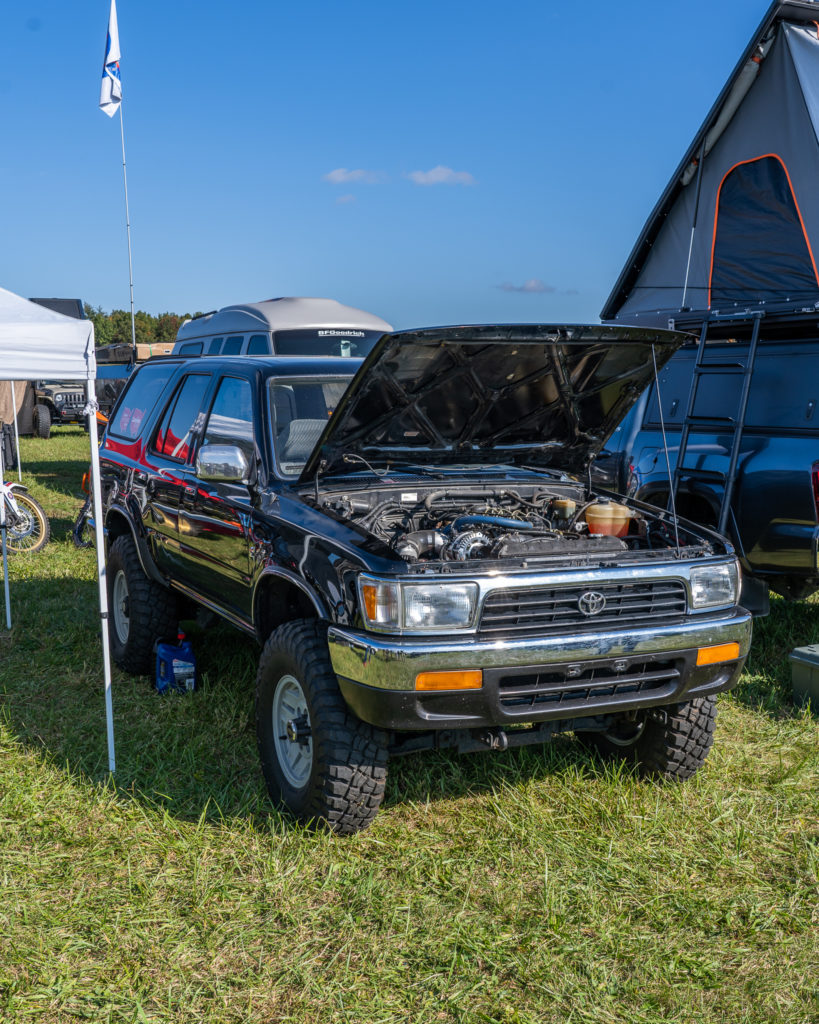 You read that right — the owner of this rig pulled the factory gas-burning V6 and wedged a Cummins inline four-cylinder turbo diesel under the hood. The conversion took two years, and for good reason. Not only did she have to redesign the front independent front suspension to work with the Cummins, which didn't fit at first, she also got married and had a baby in between buying the rig and completing the engine swap. Although we didn't get pics, the interior of this truck was immaculate. Amazingly, though, the original powertrain was reportedly shot — hence why it made for a perfect conversion candidate. We found it odd that the original engine died before the factory cloth seats showed any signs of wear. But some times things just happen that way.
Hilux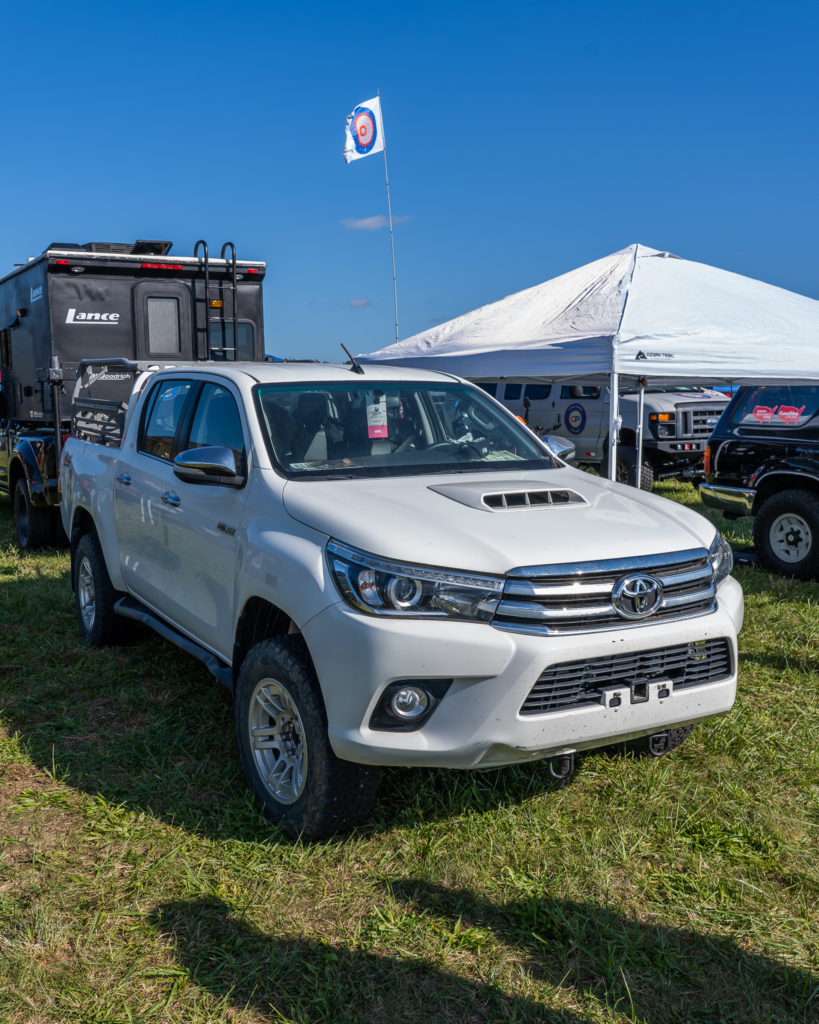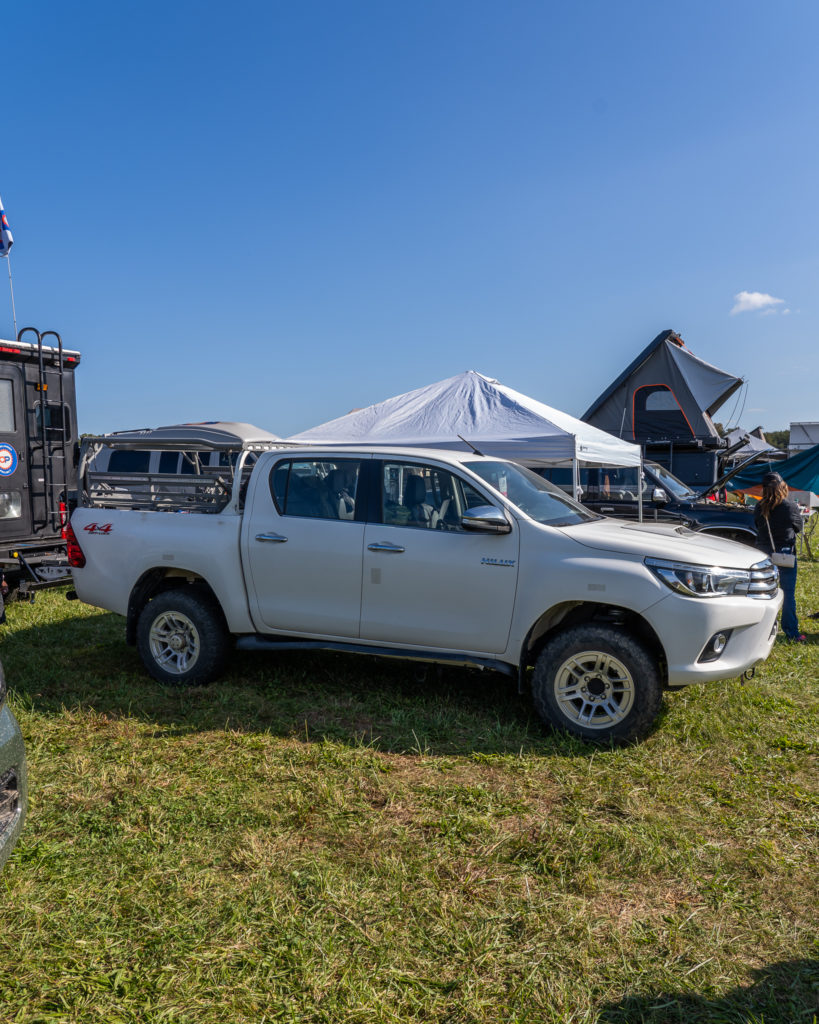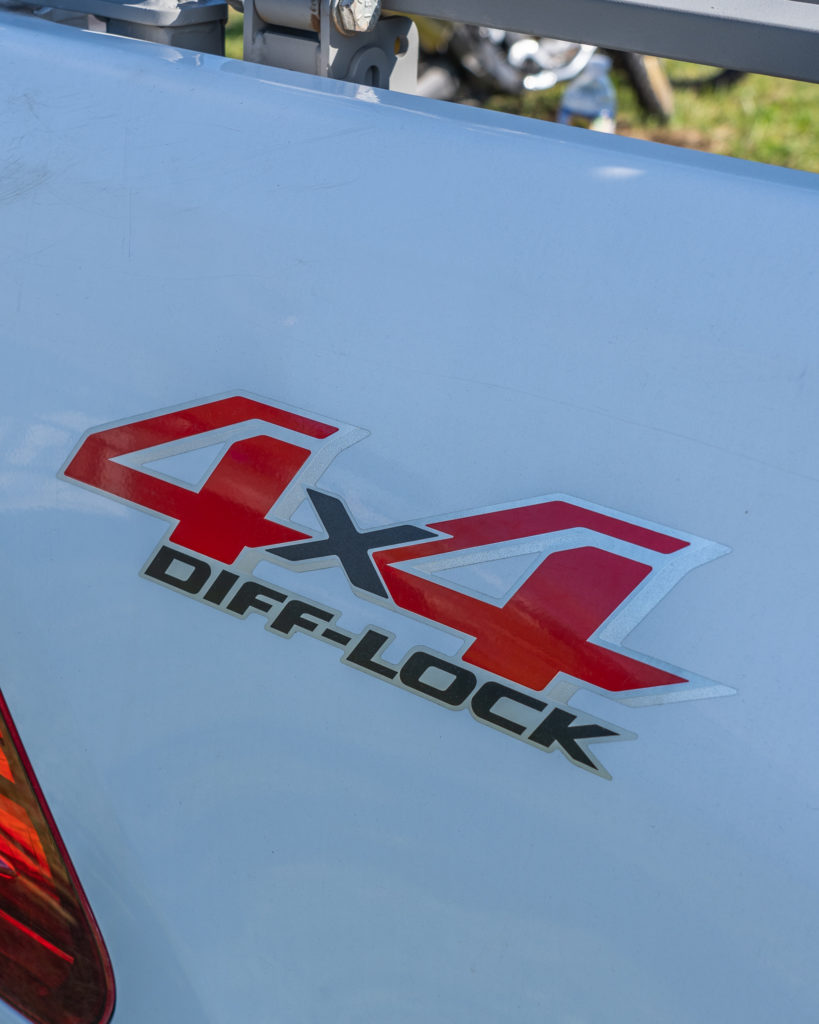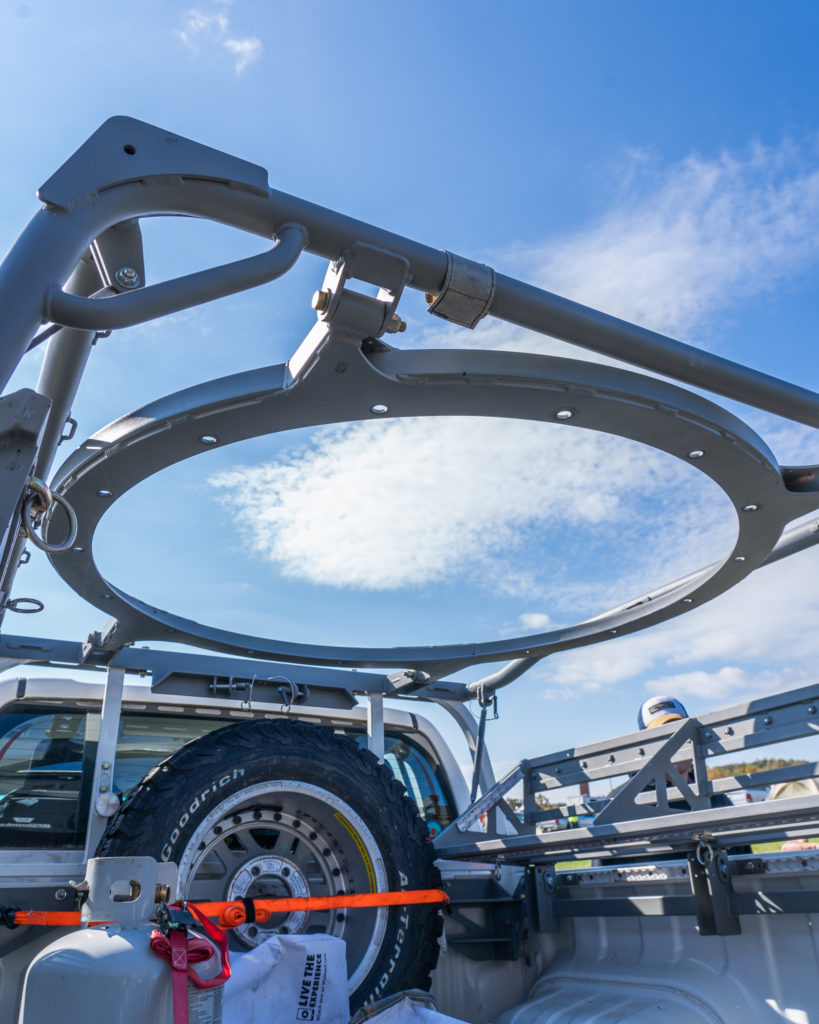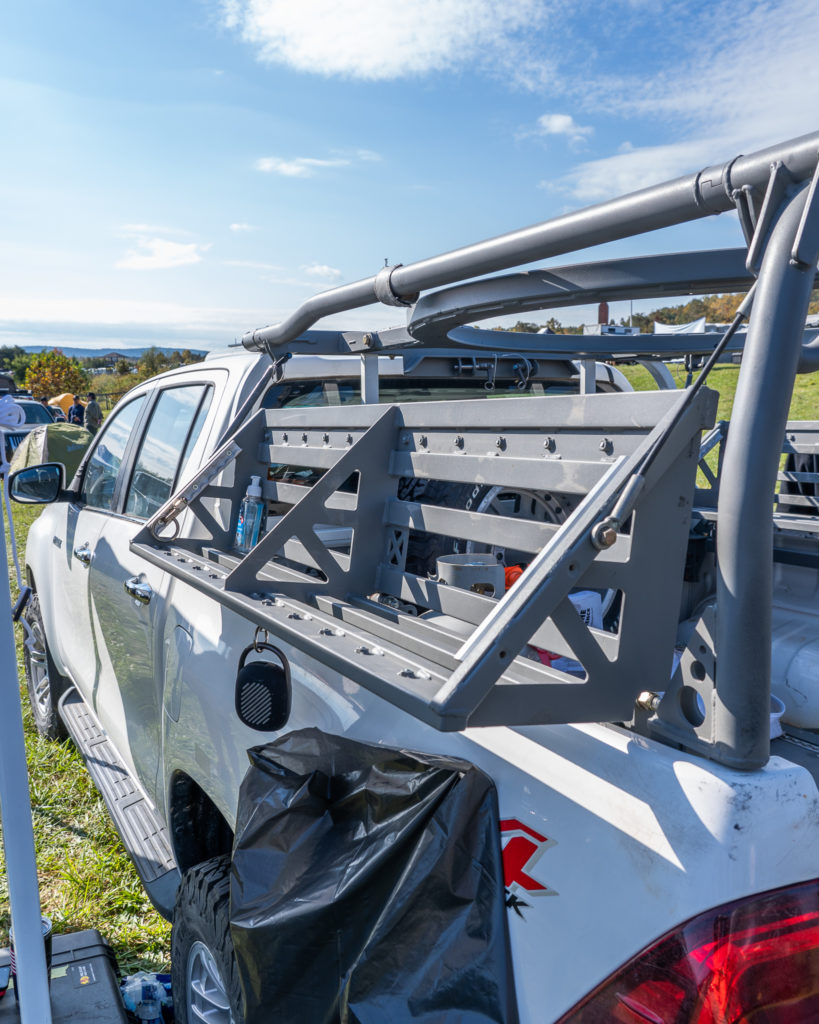 Here's a truck I think wasn't supposed to be out in the wild. It's a Department of Defense-owned Hilux. It's a diesel-powered four-door Hilux with a manual transmission. It looks stock at first glance, but it definitely isn't. The bed rack was the first giveaway that this truck was special. The bed rack is covered in L-track, which had me drooling. But then we noticed the circular top portion, which is designed to be a gun turret. And the guy driving it pointed out the fold-out side portions are for jerry cans. They fold away into the bed so that the truck can fit on cargo planes. Then he admitted the truck is armored and sports a Dana 60 rear differential — heavy-duty stuff. I especially loved the "4×4 Diff Lock" stickers on the bed.
1969 FJ40 Land Cruiser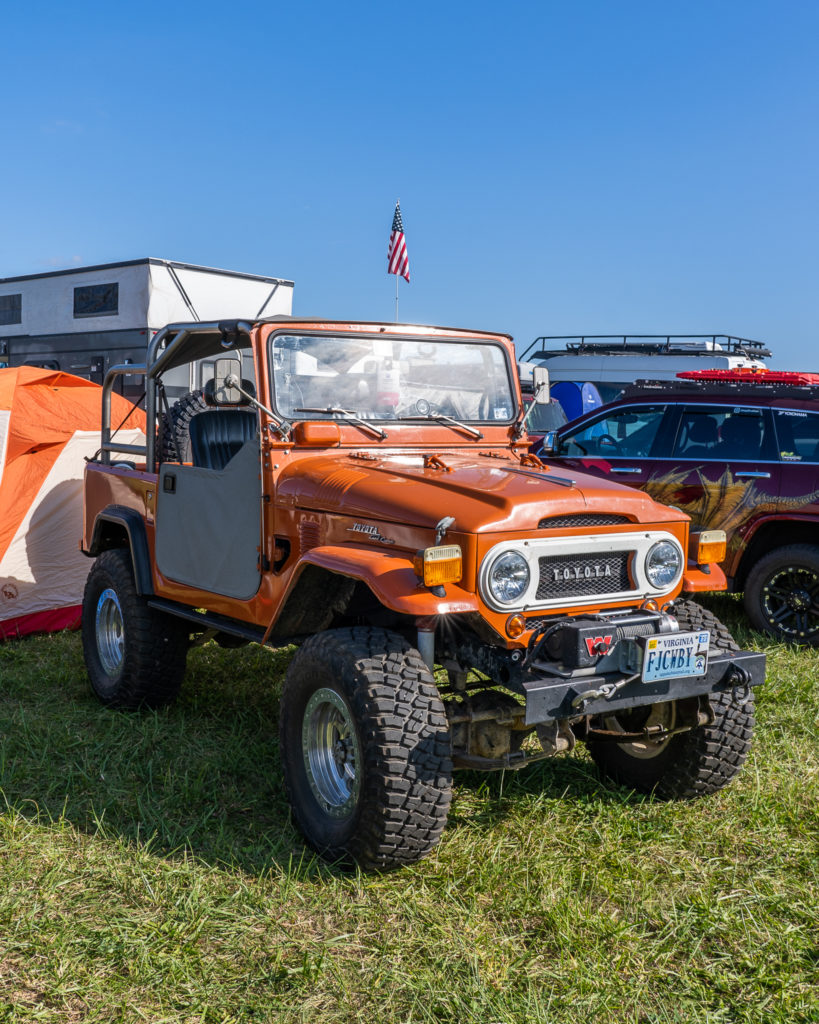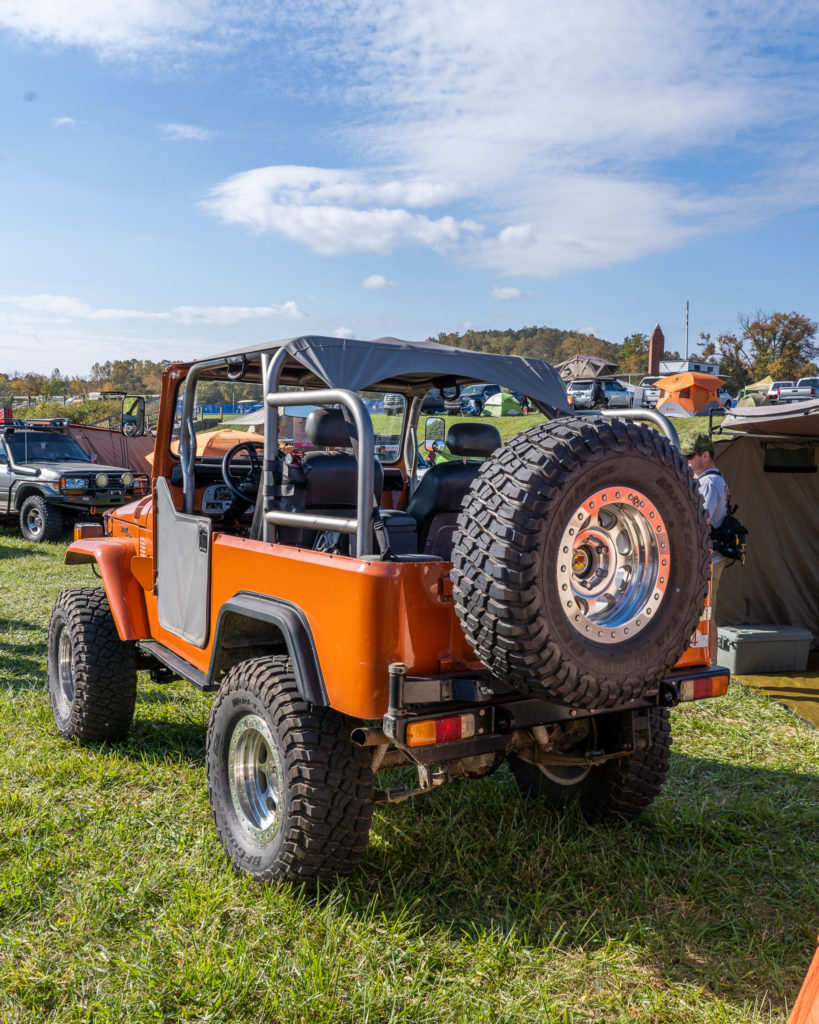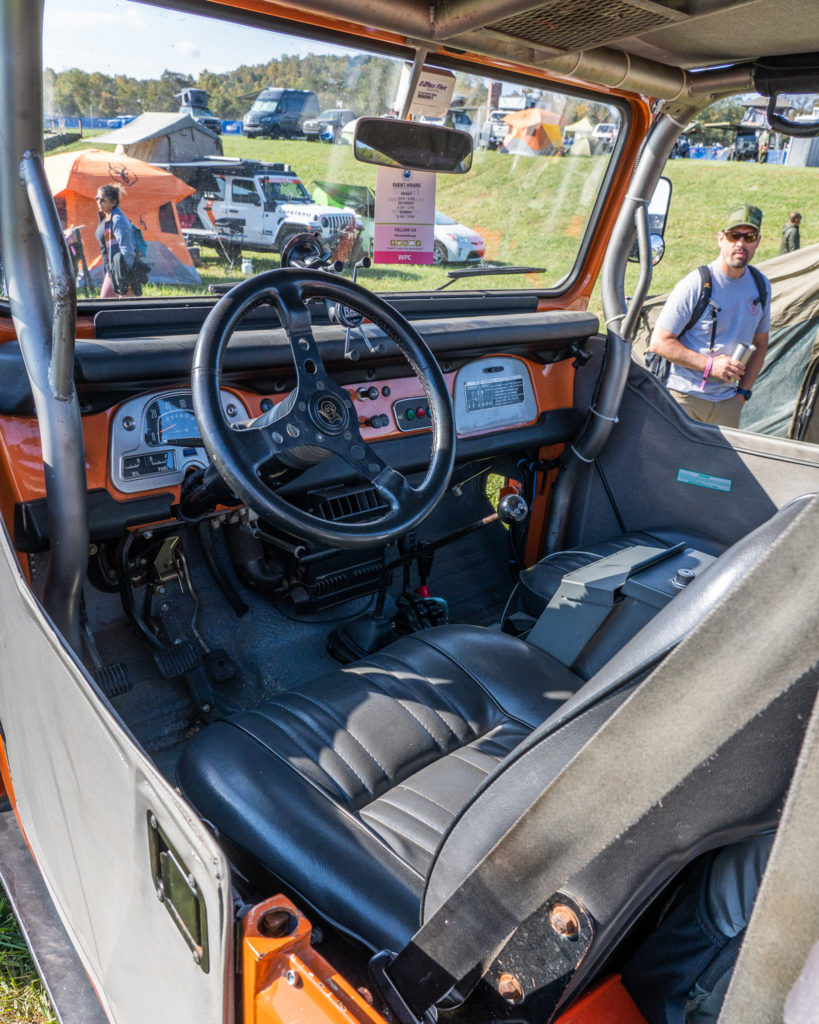 Last but certainly not least, we have a 1969 Land Cruiser. It looks more like a beach cruiser, but this thing is really nicely built. It has ARB front and rear air lockers, a GM manual transmission bolted to the back of the stock inline six-cylinder, power steering, and power disc brakes at all four corners. And keen Land Cruiser enthusiasts will know those last two details were definitely not available in '69. And how can you not love the "FJ Cowboy" license plate?
If you want take a closer look at some of these great Toyotas, check out this video that features a few of our favorite Toyota builds from Overland Expo East 2022.