Small, rugged, versatile camping trailers can greatly expand your off-grid abilities, provided you can get them where you want to go. There is no shortage of rock-clearing and water-crossing capable trailers out there, but it's good to see another innovative entry, this time from EU-based trailer and forestry equipment maker Schwartz, which sells their civilian trailers under the Blackcamp name.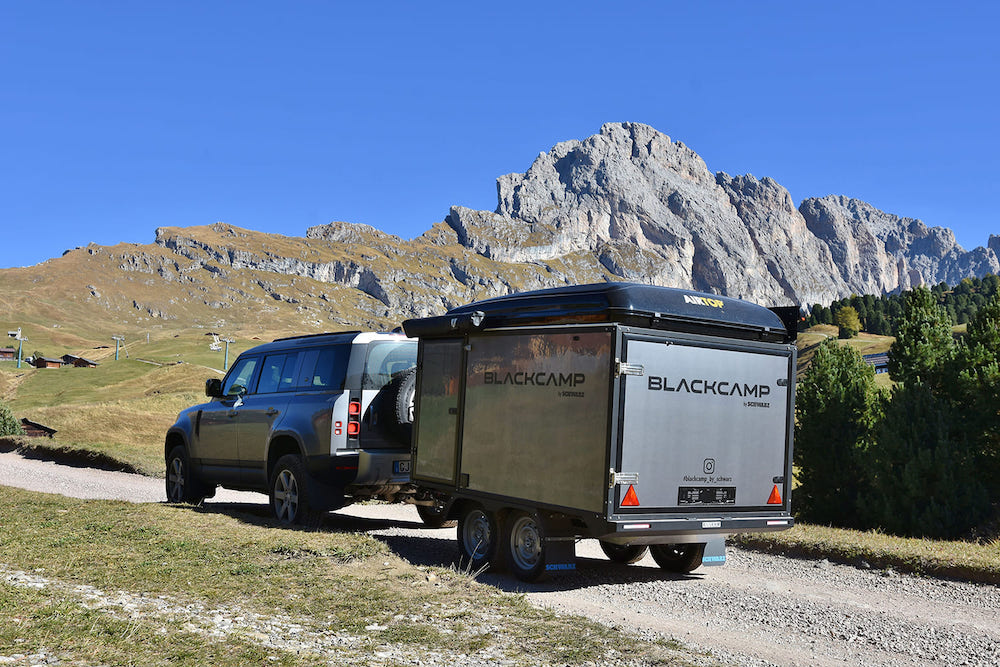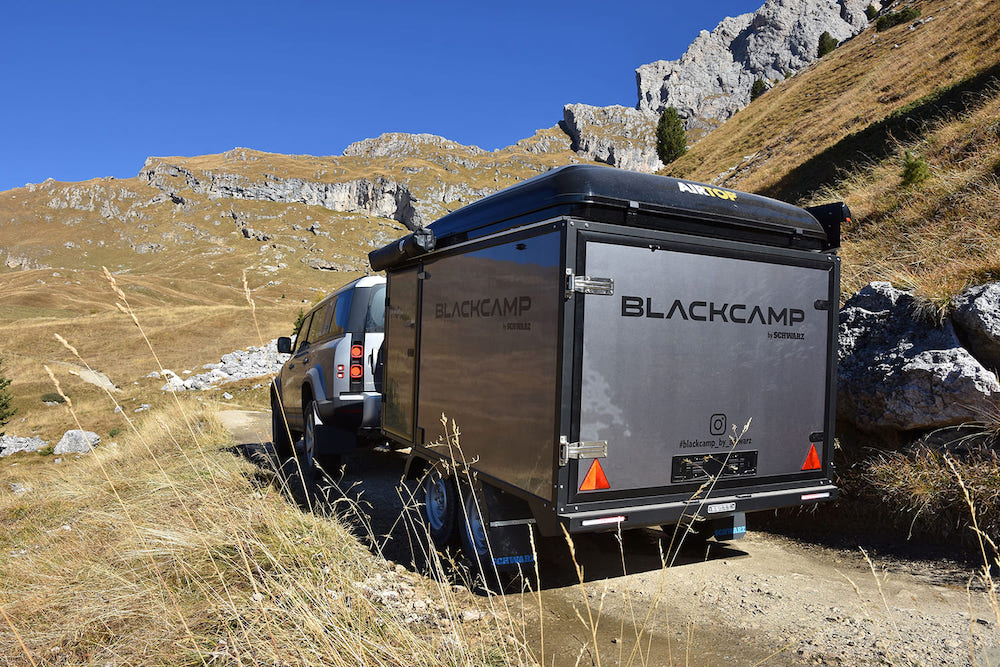 Blackcamp's new FREEda model is a compact cube just under nine feet long, six feet wide, and seven feet tall (without a rooftop tent), but the fact that it's riding on four wheels instead of two should give a clue as to its carrying capabilities.
The FREEda is built from aluminum, fiberglass, and steel, all riding on a powder-coated welded frame. Base weight is just under 1,600 pounds dry, allowing it to be towed with smaller vehicles. Adding fluids, gear, a tent, and such can push it close to its 3,500-pound limit.
Once on site, the FREEda (named for a co-founder of the Schwartz company) unfolds to give access to a full kitchen, a large storage area, with an optional rooftop tent, and a spacious sleeping area.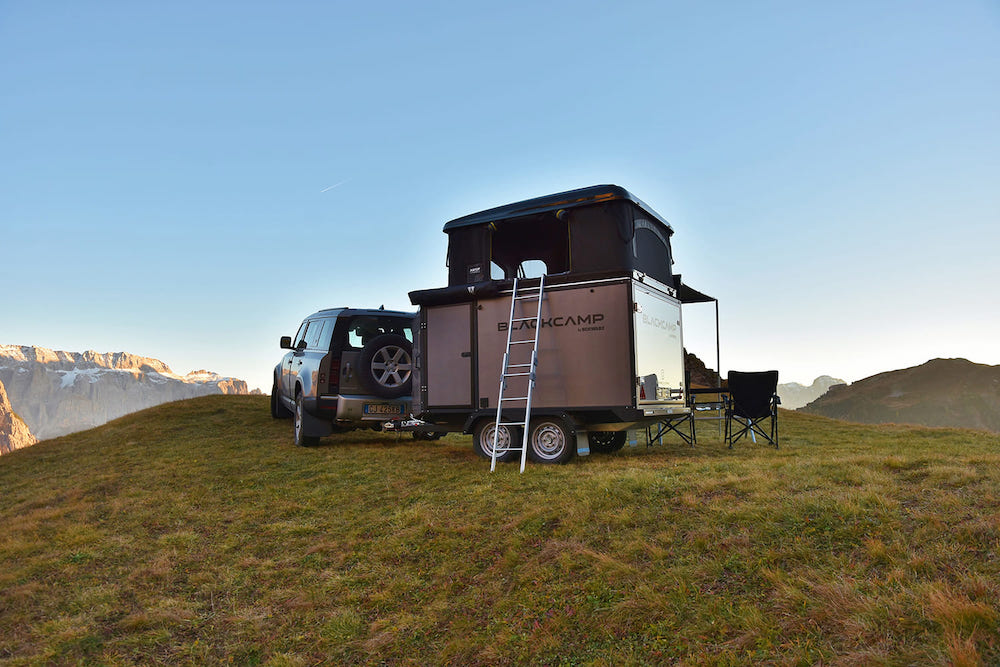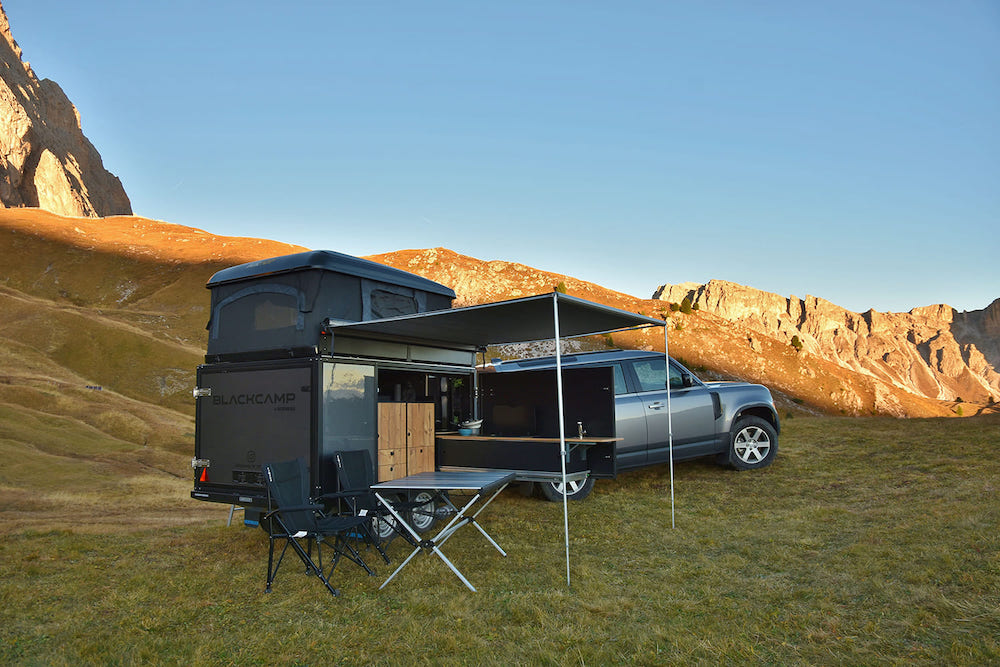 The FREEda is especially well-suited to mountain bikers looking to find riding areas way off the regular trail. Blackcamp says the FREEda will hold up to four bikes with front wheels removed. Since they are inside the trailer, the bikes aren't at risk of damage from being up on a roof rack or rear rack or targets of theft.
Internals include a 95-Amp hour battery for powering campsite gear, a 60-liter/13-gallon freshwater tank, and a 20-liter/4.4-gallon wastewater tank. Stock ground clearance is a tick over 12 inches, but burlier tires will fit under the wheel wells for a bit more lift if need be. There are also standard power hookups.
The finish on the internal slideouts looks high-end with wood paneling, luxe appliances, and nice extras like an awning and spacious pop-up roof tent, all of which can be spec'd in a build.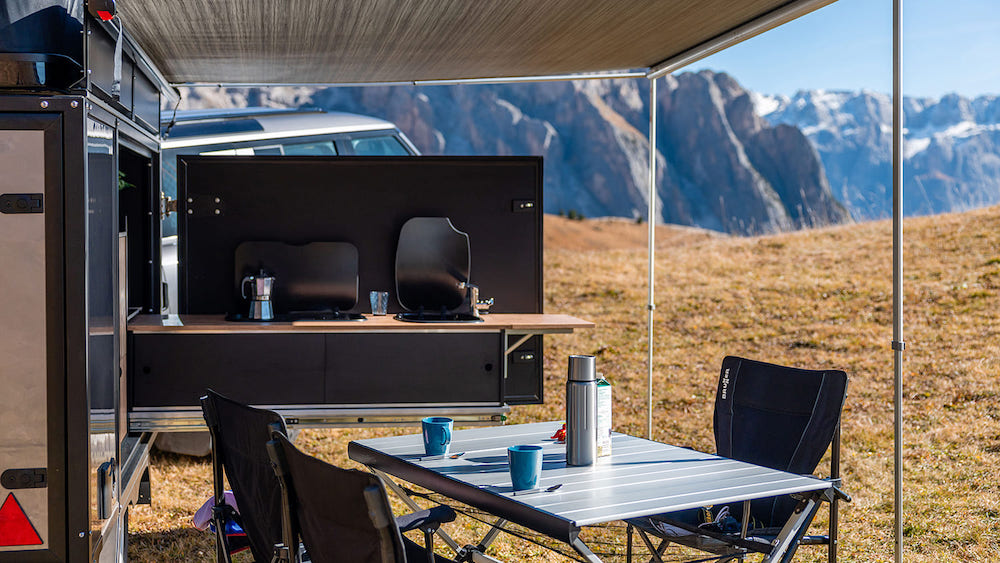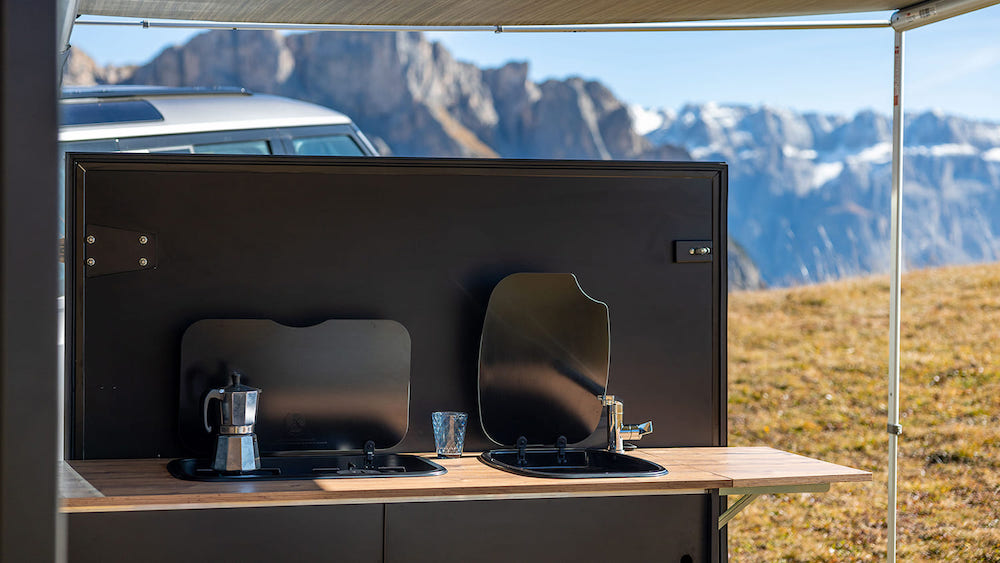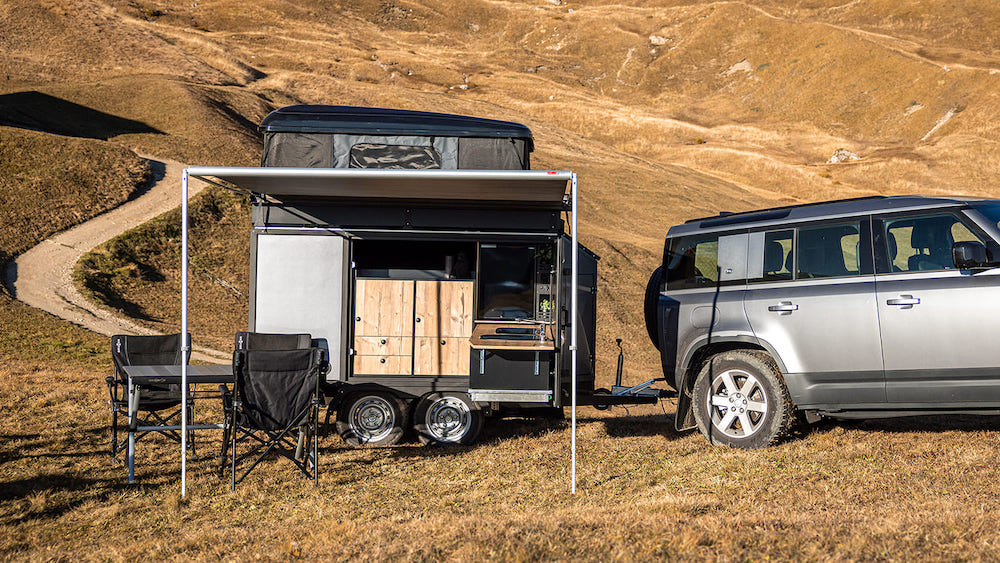 The base FREEda rings in at about $25,500, while a turn-key rig with tent, awning, external shower, upgraded wheelset, and more can push it over $35,000 in short order. It's not clear if the FREEda is available in the U.S. at this time, but it's currently for sale in the EU. Check out a video from Blackcamp here.