Overland trailers have only grown in popularity in recent years. If you think about it, it makes sense why. You can keep an off-road trailer packed with your gear, so you only need to stock the fridge before hitting the trails. Plus, they make a great basecamp. If you like to enjoy a campsite for a few days, or longer, but you still want to explore in your rig, a trailer is an excellent option.
Lastly, an overland trailer is a great way to use your daily driver as your adventure rig without the need to add a tent, tools, fridge, and more to take it into the backcountry. Your outfitted trailer can take care of those necessities, and your daily driver can just worry about getting you and the trailer out on the trail.
There are a few things to keep in mind when considering a trailer. First, take a look at your vehicle's towing capacity, and stay on the conservative side of that weight rating. Secondly, decide what type of trailer is best for you. Do you need a fully enclosed unit, or can you get by with a trailer that has a tent on top? Is an on-board fridge a must, or will the camp stove route work for your travels?
There are tons of options on the market. We've gathered some of our favorites across a broad range of trailer models to help you decide what is best for your backcountry travels. Here they are in alphabetical order.
Escapod — Topo 2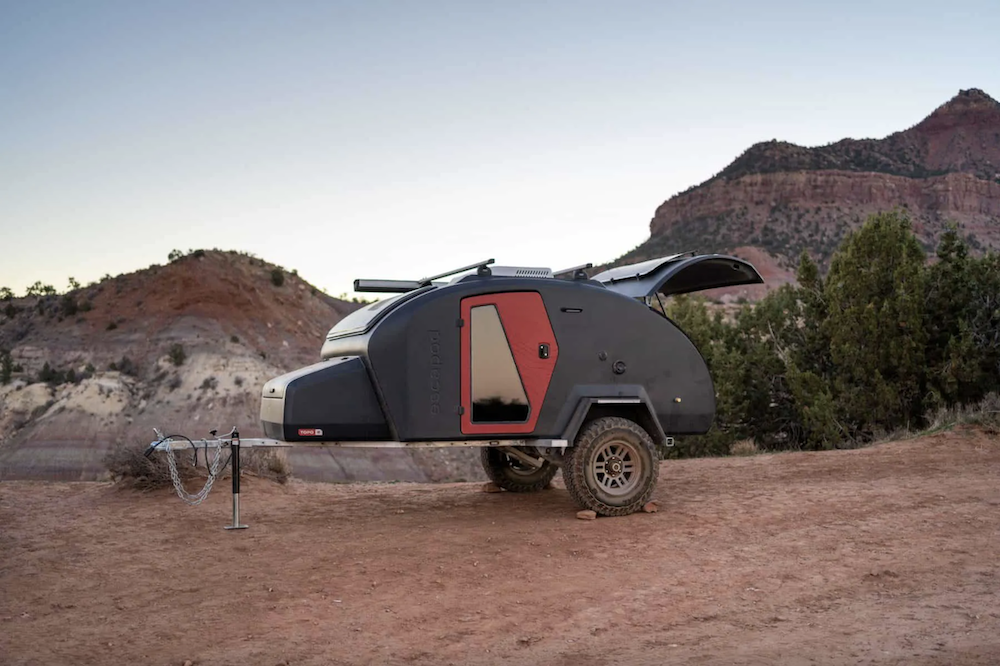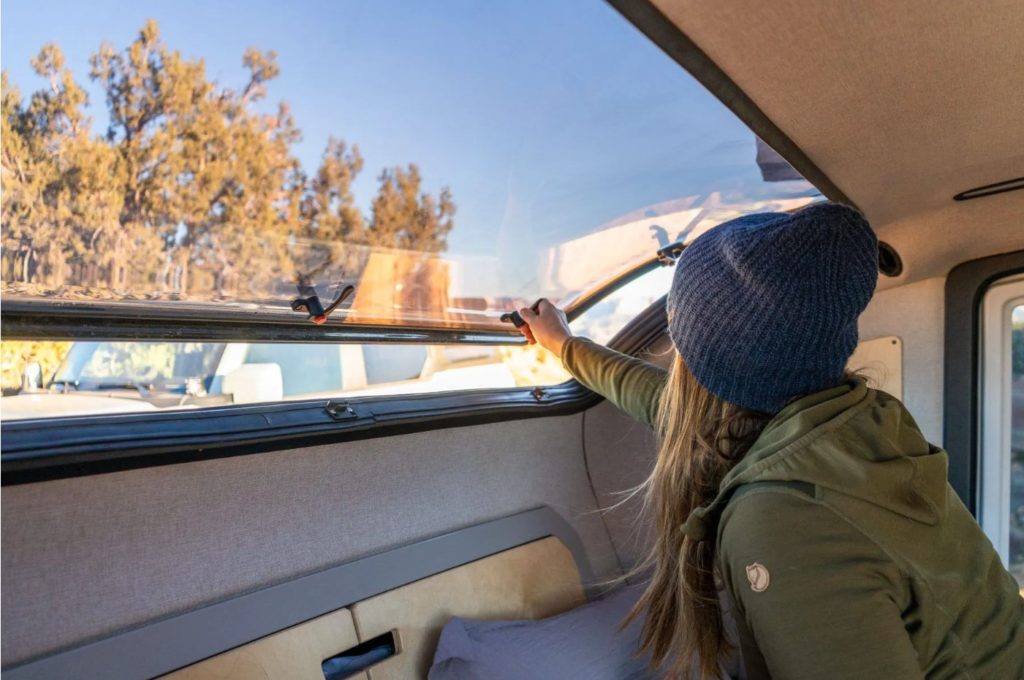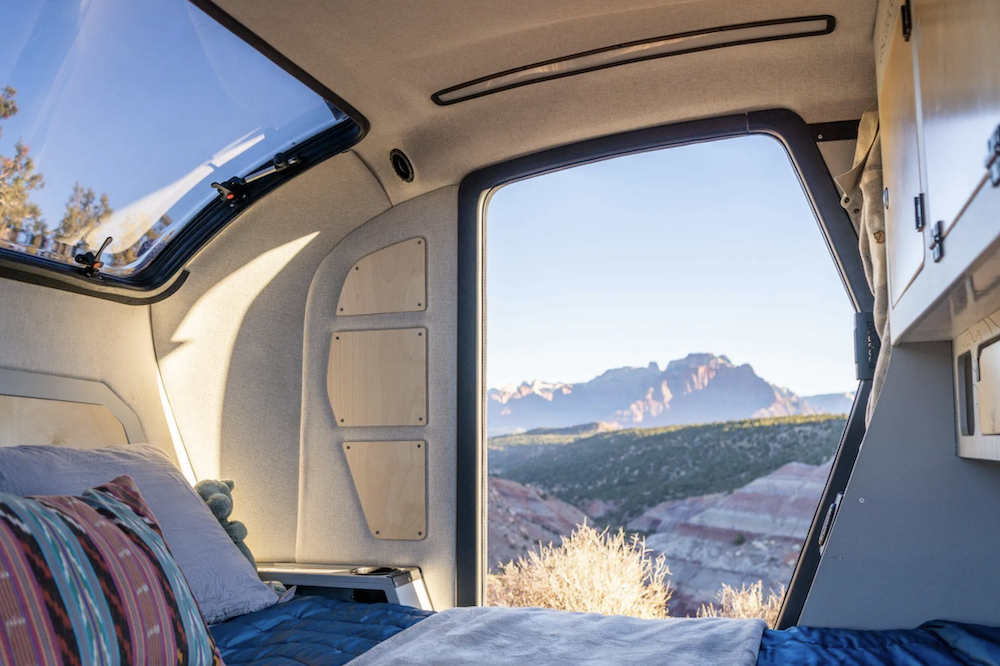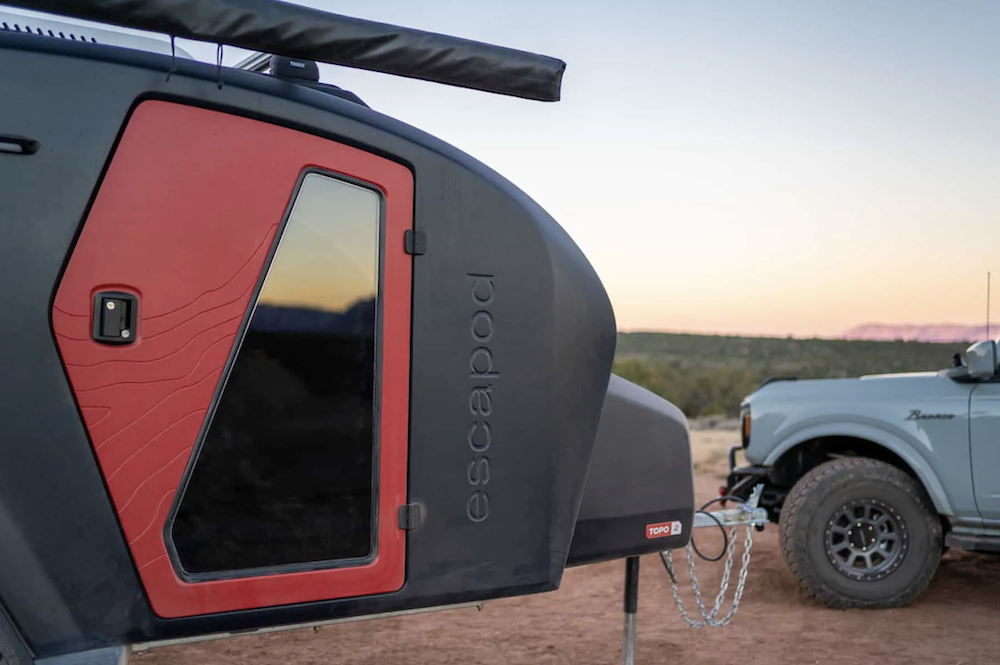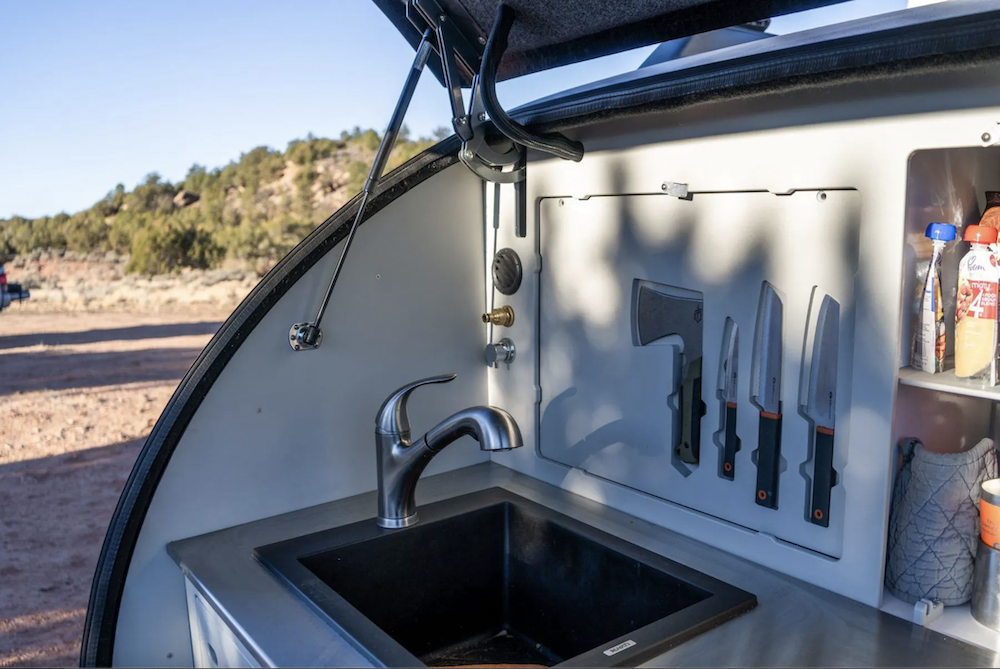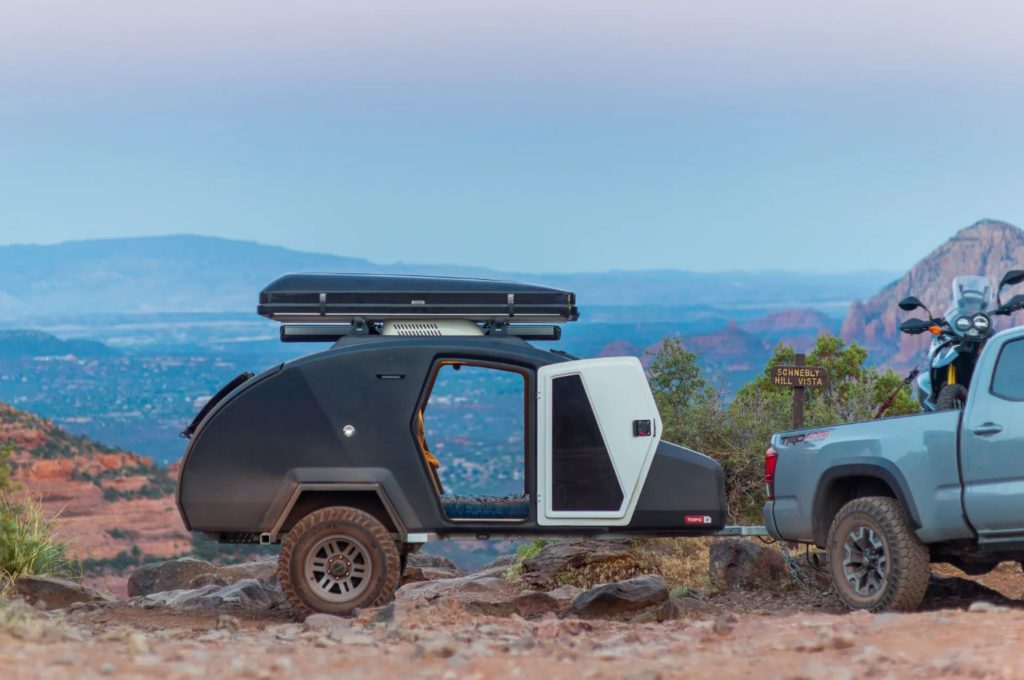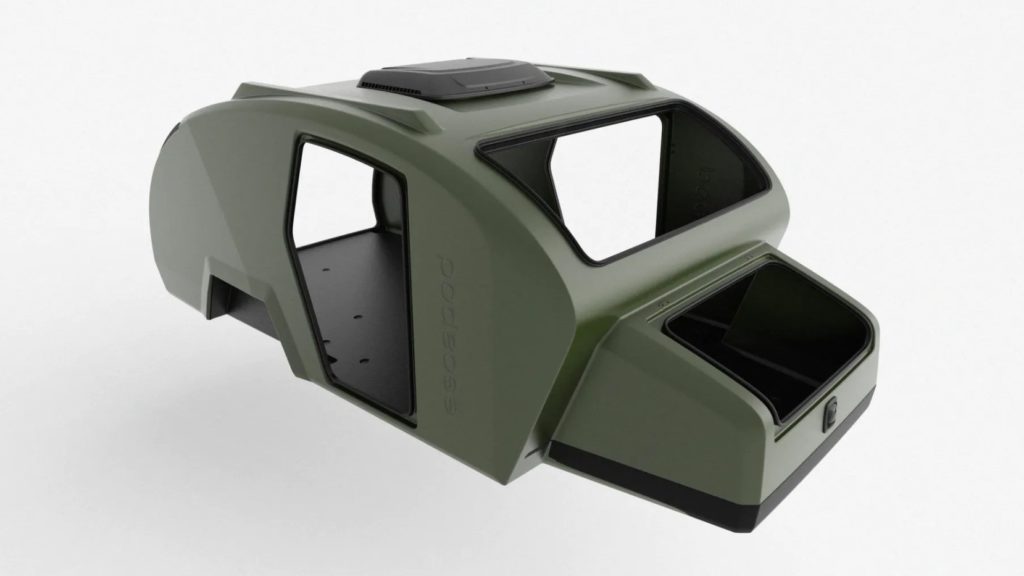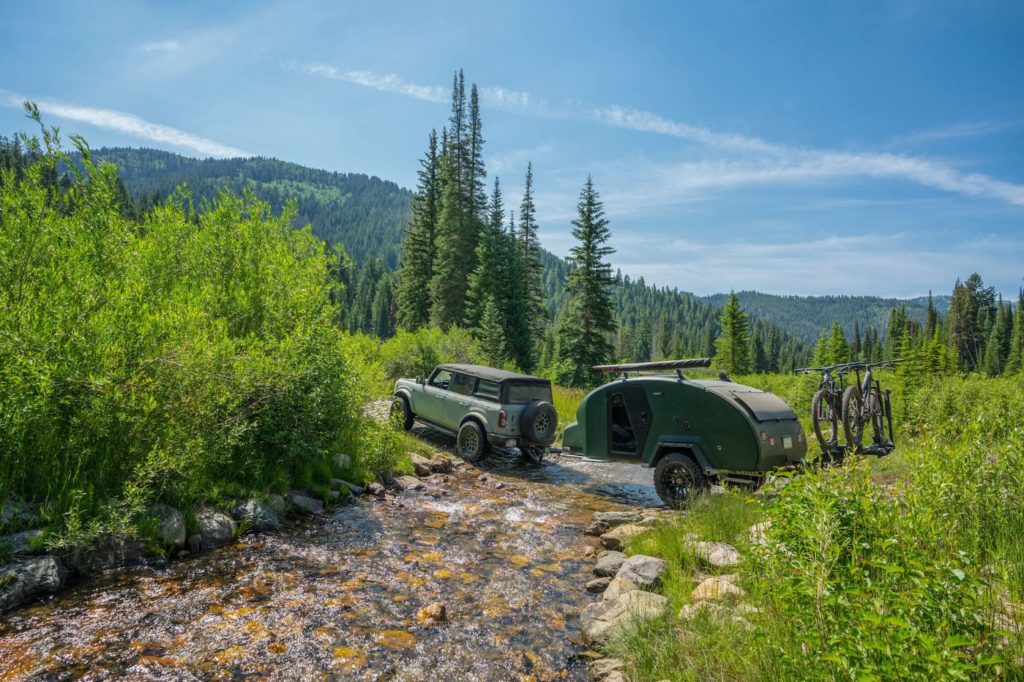 The Topo 2 Escapod takes the classic teardrop trailer design to the next level with a sleek exterior and smart interior design. The Topo 2 cabin is constructed from a single piece of high-density polyethylene, and honeycomb composite with CNC-cut interior panels. All of this is mounted on a laser-cut 2 x 1-inch tube steel frame that accepts bolt-on accessories like rock rails, steps, and extra receiver tubes. With a dry-weight of just under 2000 lbs., the Topo 2 is towable by a wide range of vehicles.
Inside you'll find a 6-inch thick queen-sized memory foam mattress situated under a 2.5 x 5-foot stargazer window.
At the rear of the trailer, the galley kitchen features a full-size sink, an ENO two-burner stove, and space for a large cooler or fridge. With 7.5 cu. ft. of storage space that includes a hidden knife drawer, a spice drawer, and modular shelving, you can take along everything you need to be well-fed in camp. The Topo 2 also features 21 gallons of water carrying capacity within the trailer.
All of this is powered by a 100 amp-hour VPR 4EVER lithium battery 12V system that runs throughout the trailer. With dimmable LED lighting in the cabin and galley and ground lights next to the step, you'll never be without power or stumbling around the trailer at night relying on your headlamp. Of course, there are also USB ports in the galley and interior of the trailer to keep your devices charged. The MaxxAir exhaust fan keeps the cabin comfortable in warmer climates.
MSRP: Starting at $39,500
Kimberley Kampers — RLT Edition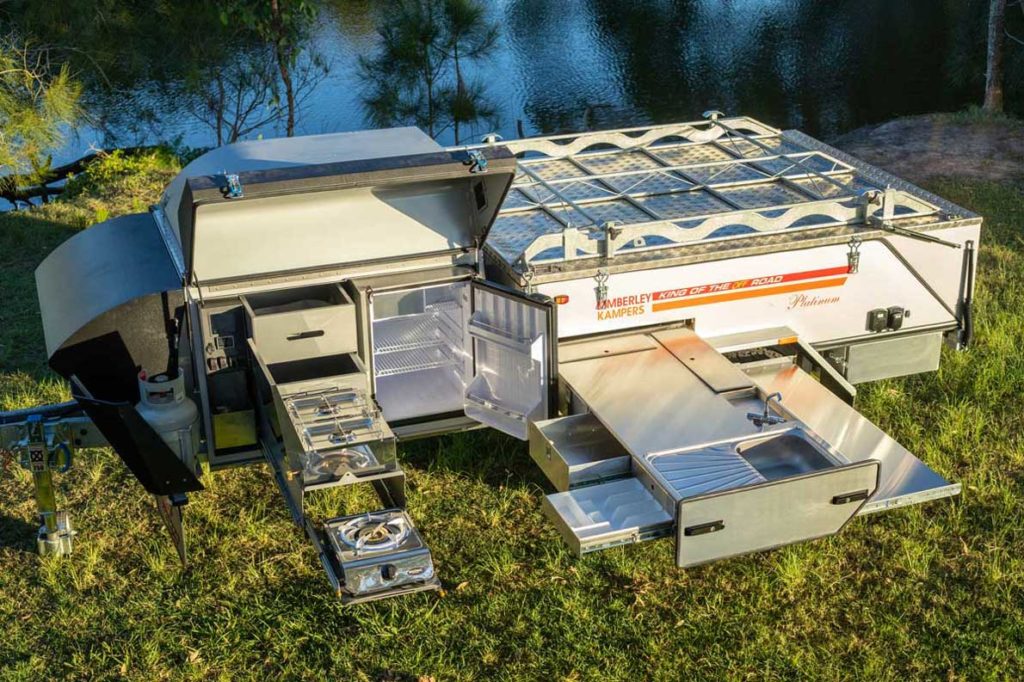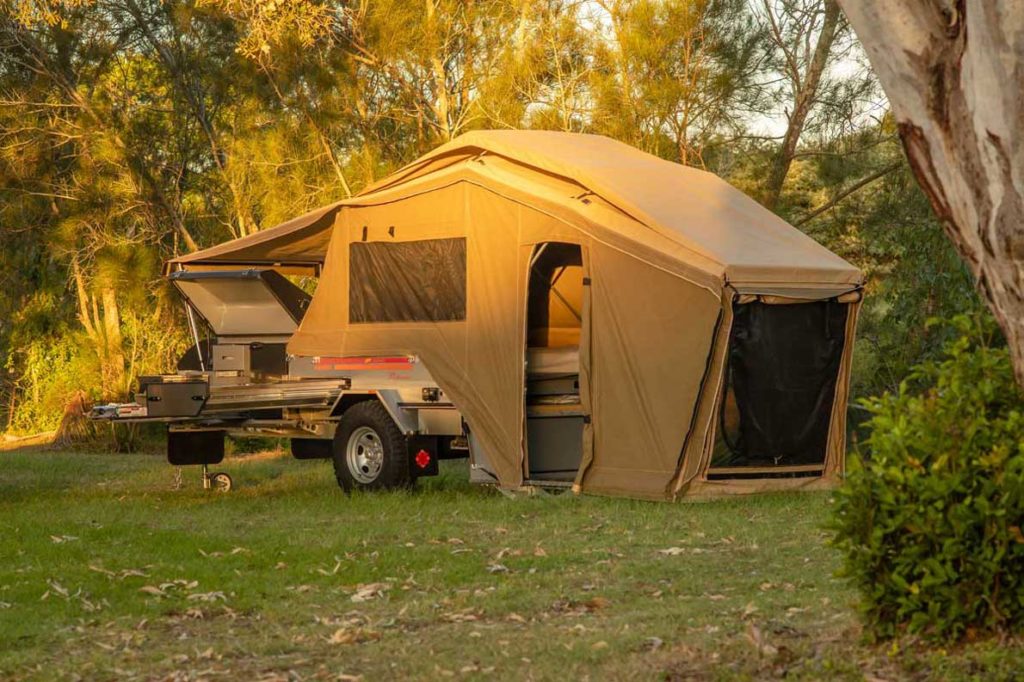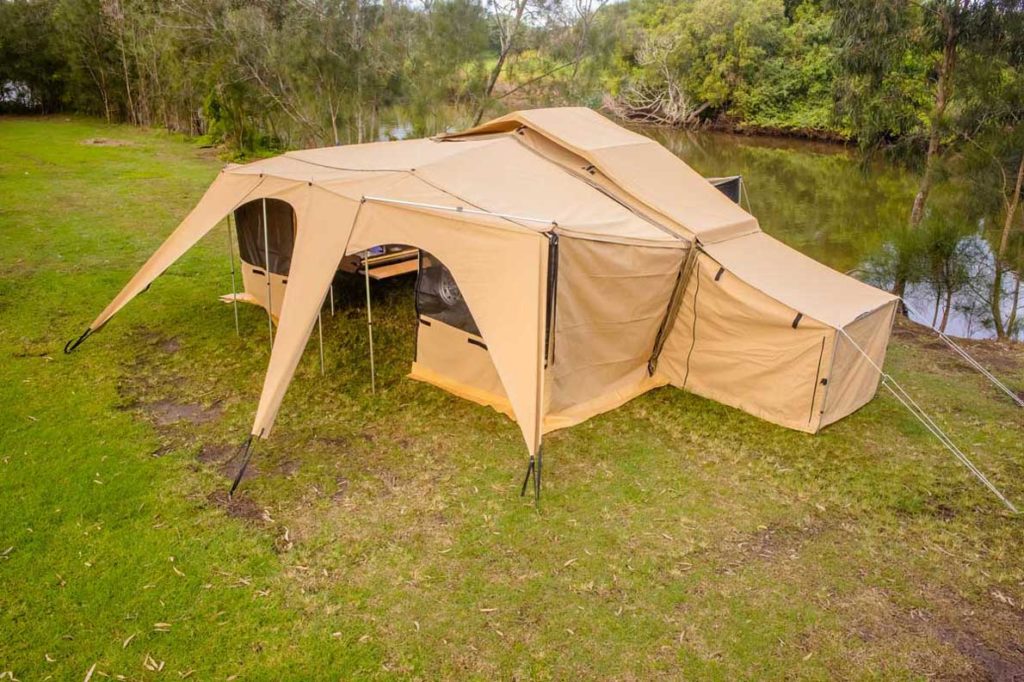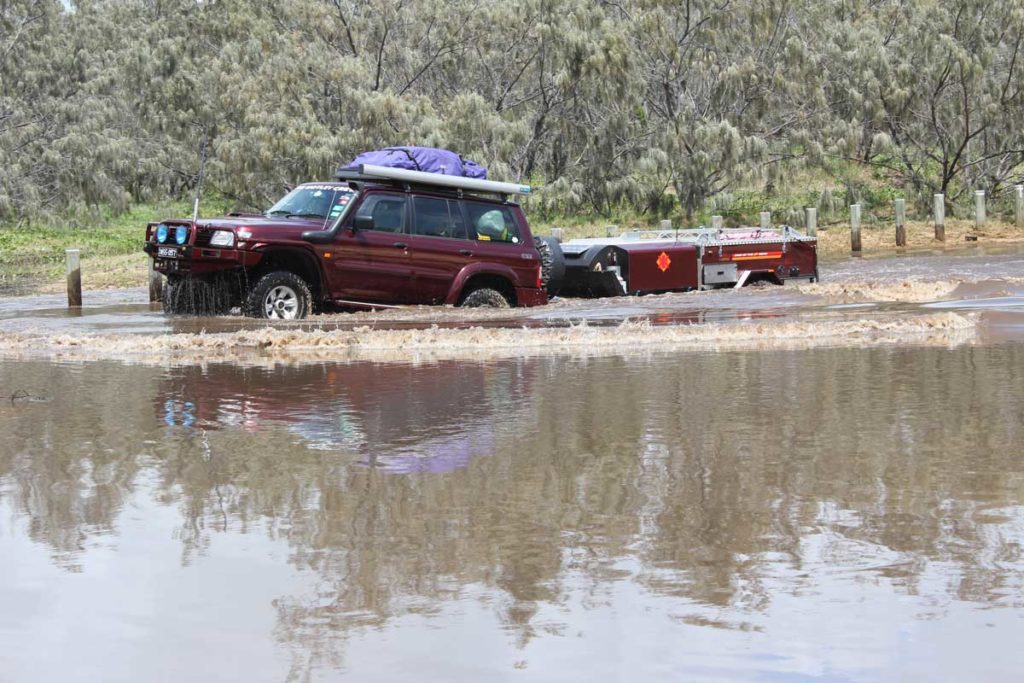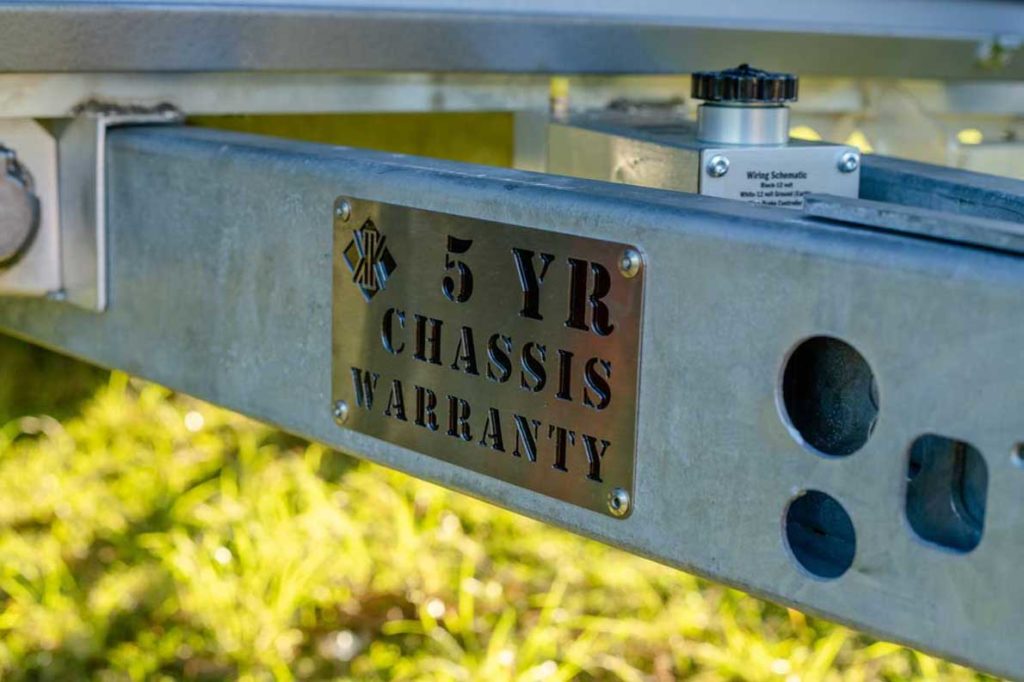 Kimberley Kampers are well known for their compact and durable designs that unfold to provide ample living space while out on the trail. The RLT Edition sleeps up to eight people and provides 1,500 liters of storage. With a base weight of 2,531 lbs. and a maximum trailer capacity of 5,500 lbs., you can carry enough supplies and equipment for an extended stay without worrying about where it will all fit. With options for sleeping two, four, or eight, the interior layout is left up to the end user.
In terms of water, the RLT has the ability to carry gallons of water, plus additional jerry cans. This pairs well with the included shower that is warmed via a diesel heater, and it features a zip-on privacy screen and a hard-drying floor.
It's easy to see why the Kimberley Kampers are trusted by experience off-roaders from around the world. They contain an incredible amount of sleeping space and capability in a relatively small package.
MSRP: $57,437
Lifestyle Campers — Reconn R2 Elite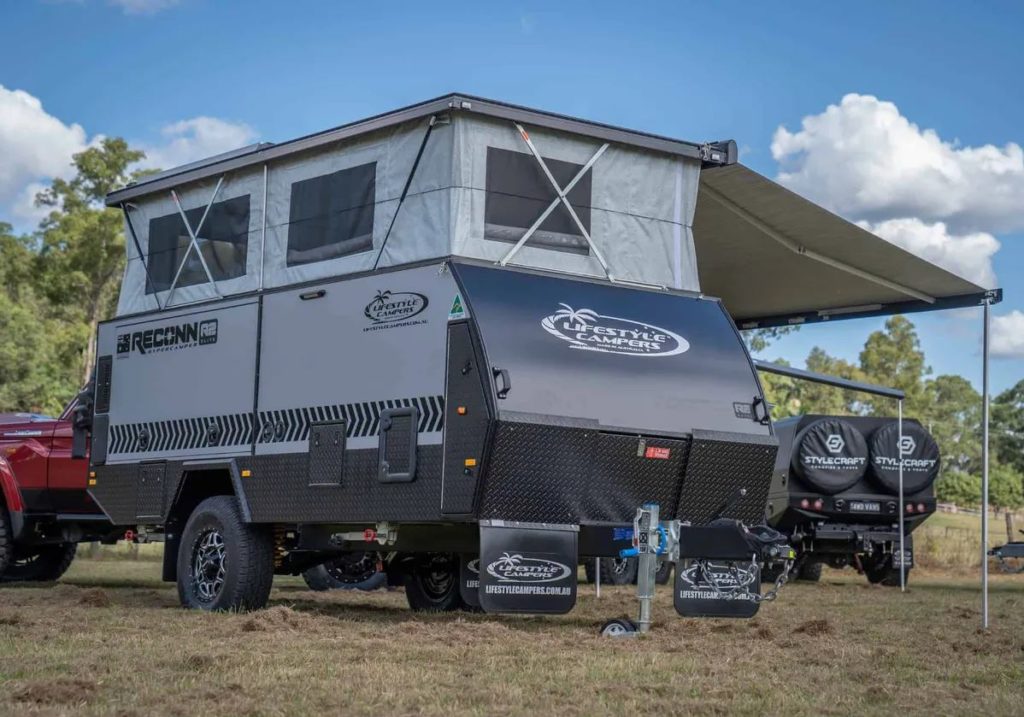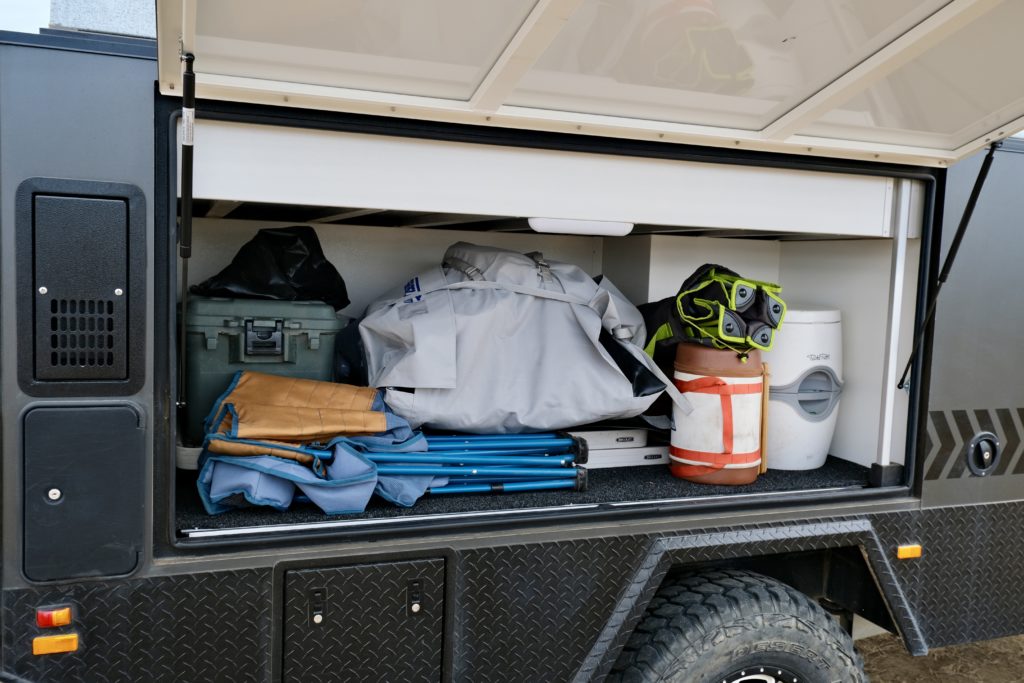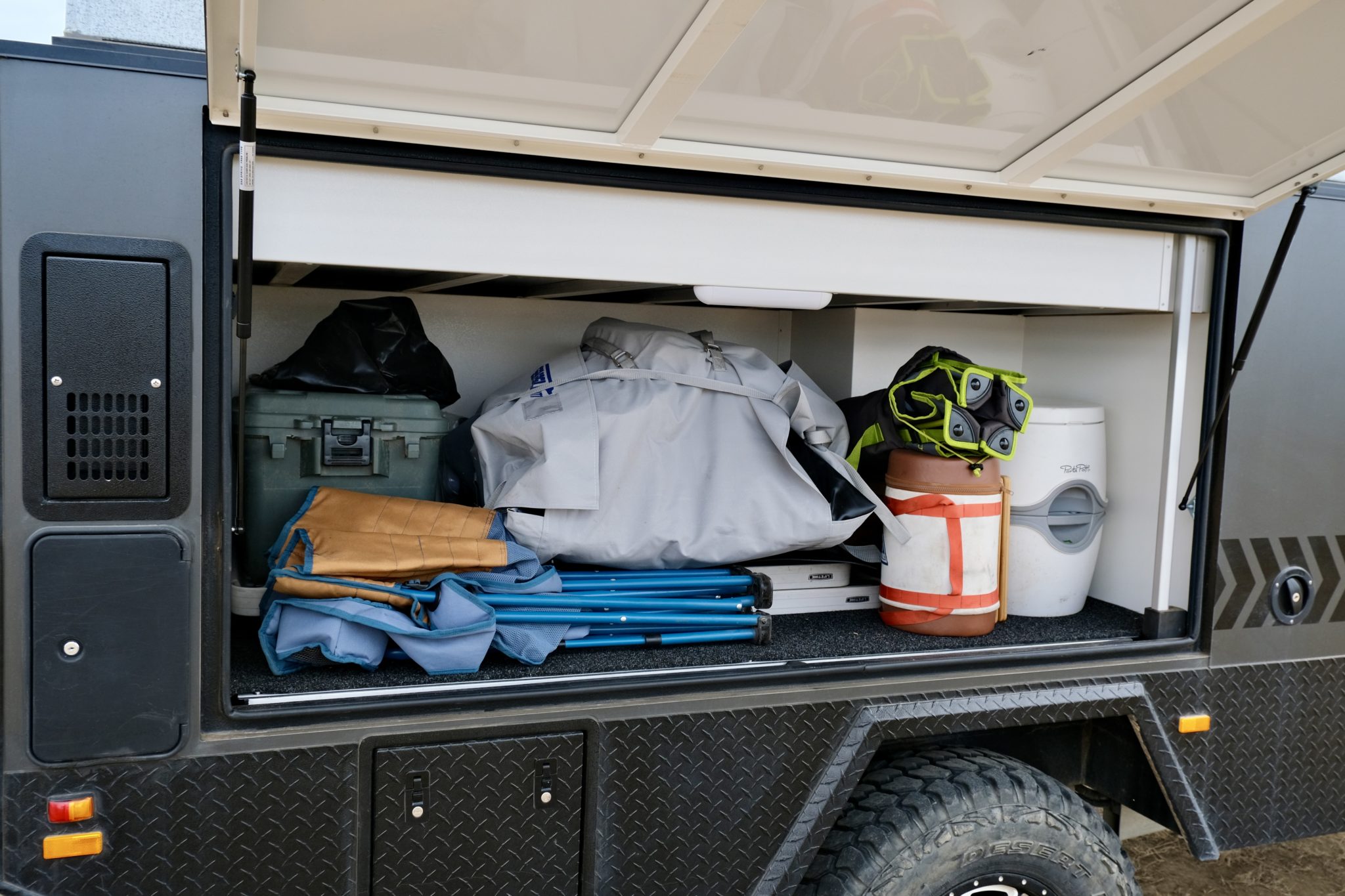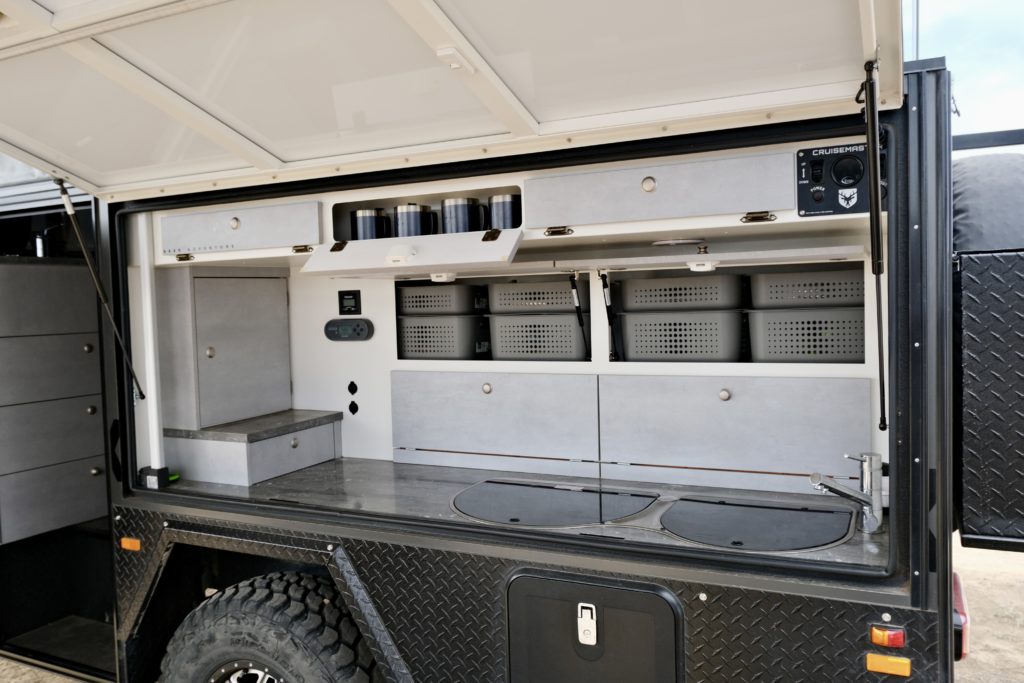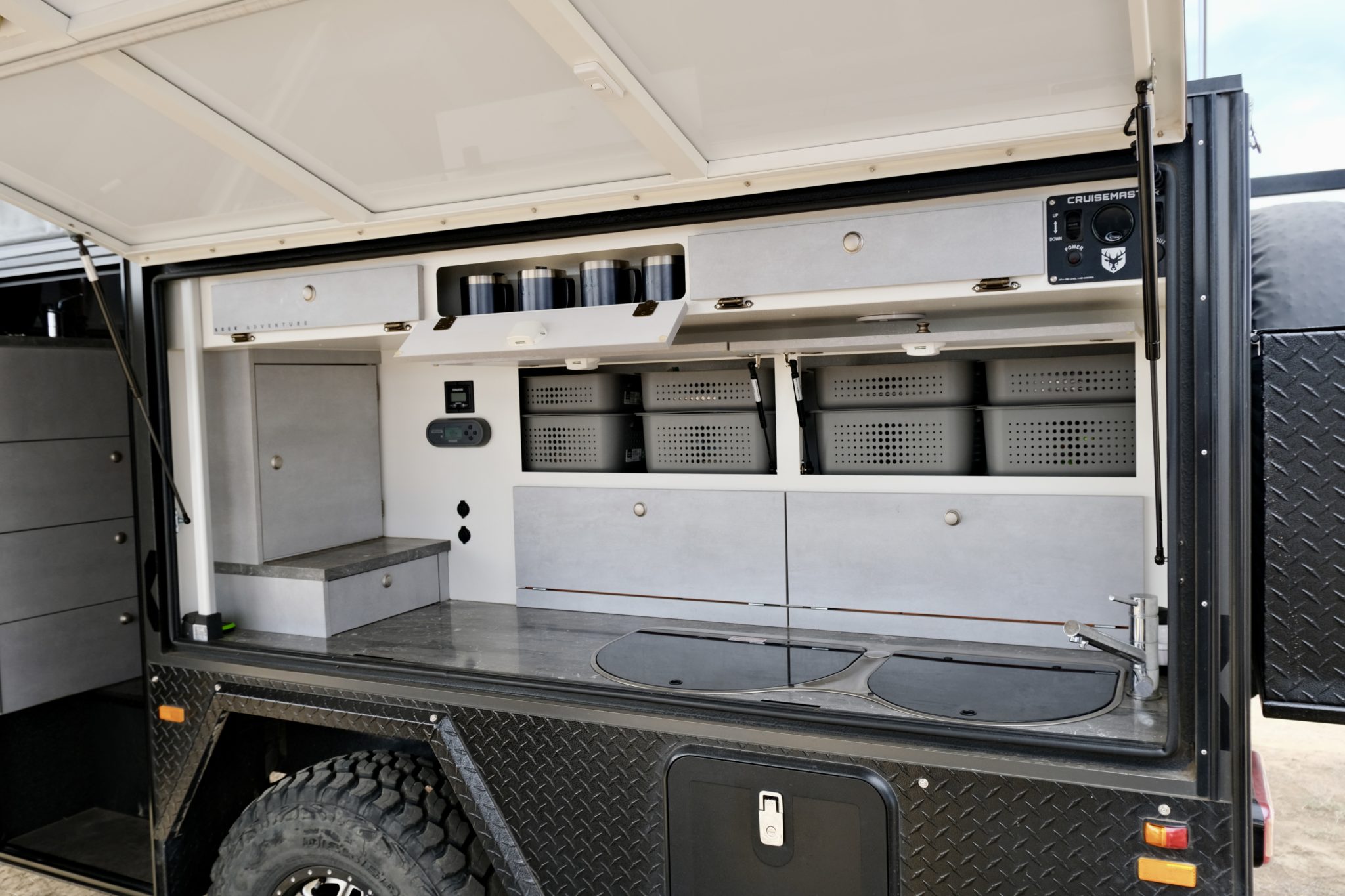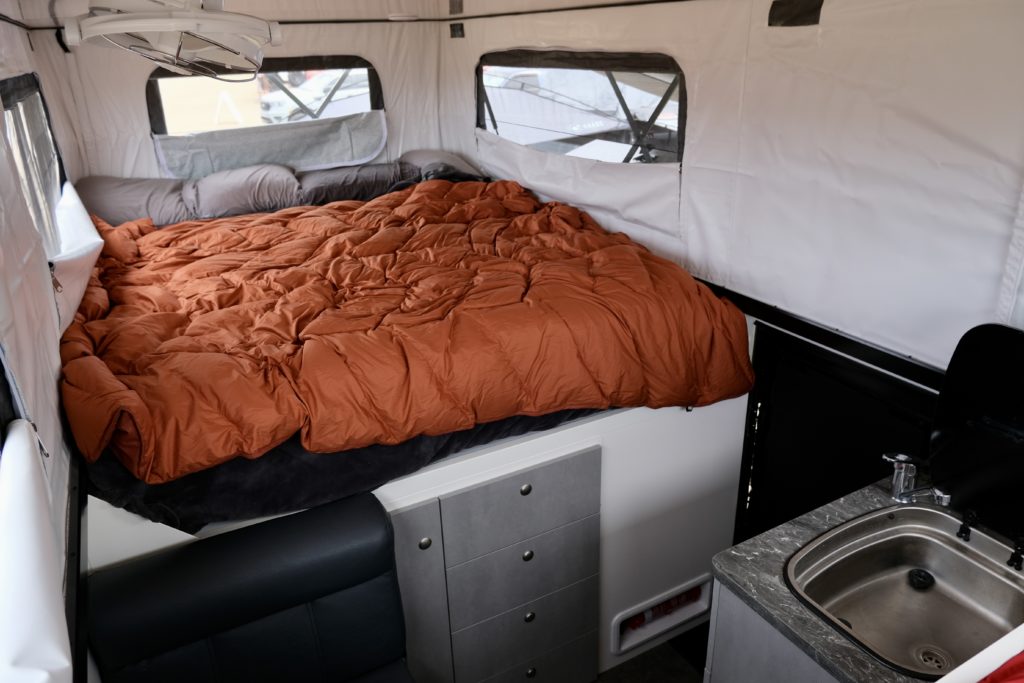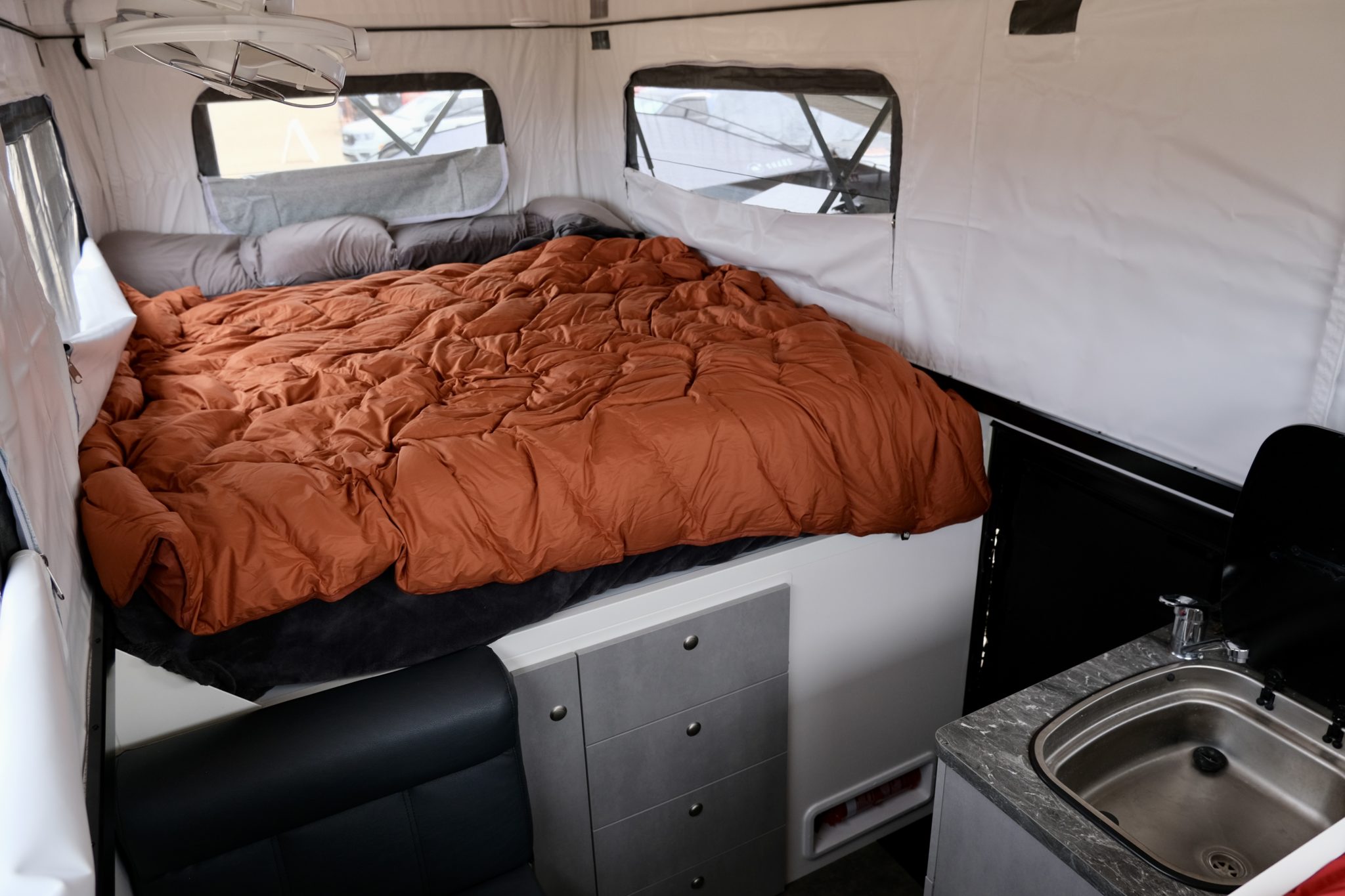 Lifestyle Campers are a very new addition to the US overland trailer scene, and we expect they'll make a big splash. With a unique automatic pop-top design and clever design packed into every feature, the Reconn trailer is very impressive. The outdoor kitchen has plenty of storage and work surfaces to prepare homestyle meals in the backcountry.
On the opposite side, you'll find a huge amount of storage for all of your gear. The interior of the camper features excellent fit and finish and sleeping space for two adults and one child. A look under the trailer proves it is meant for off-road travel. There's zero exposed plumbing, wiring, or other delicate bits to be damaged while traveling over rough terrain.
The Reconn Elite 2 features a quick and hassle free set-up with push button actuators. The kitchen features a three burner stove, a folding glass top, and a stainless steel sink. Plus, the kitchen features plenty of counter space, and all of this is built to be as rugged and dependable as the rest of the camper.
Underneath a coil spring trailing arm suspension smooths out the bumps of even the roughest trails. Optional rock sliders will protect the Reconn Elite 2 when you hit a narrow spot. Overall this excellent offering from Lifestyle provides comfort, convenience, and capability that will surely keep hitting the trails for decades to come.
MSRP: Starting at $73,450
Mammoth Overland Trailers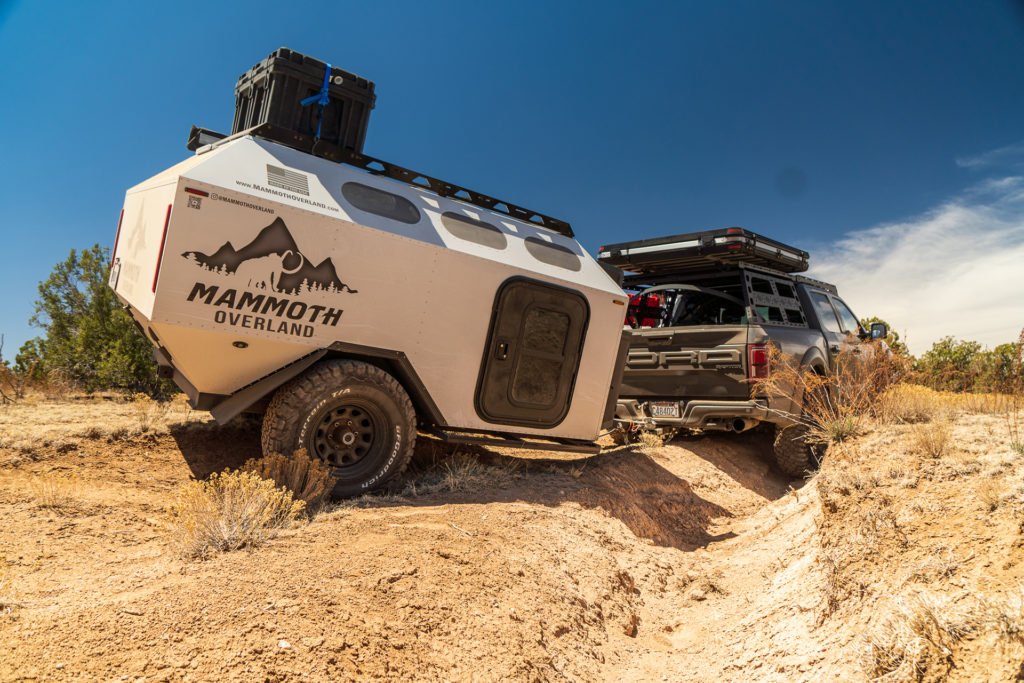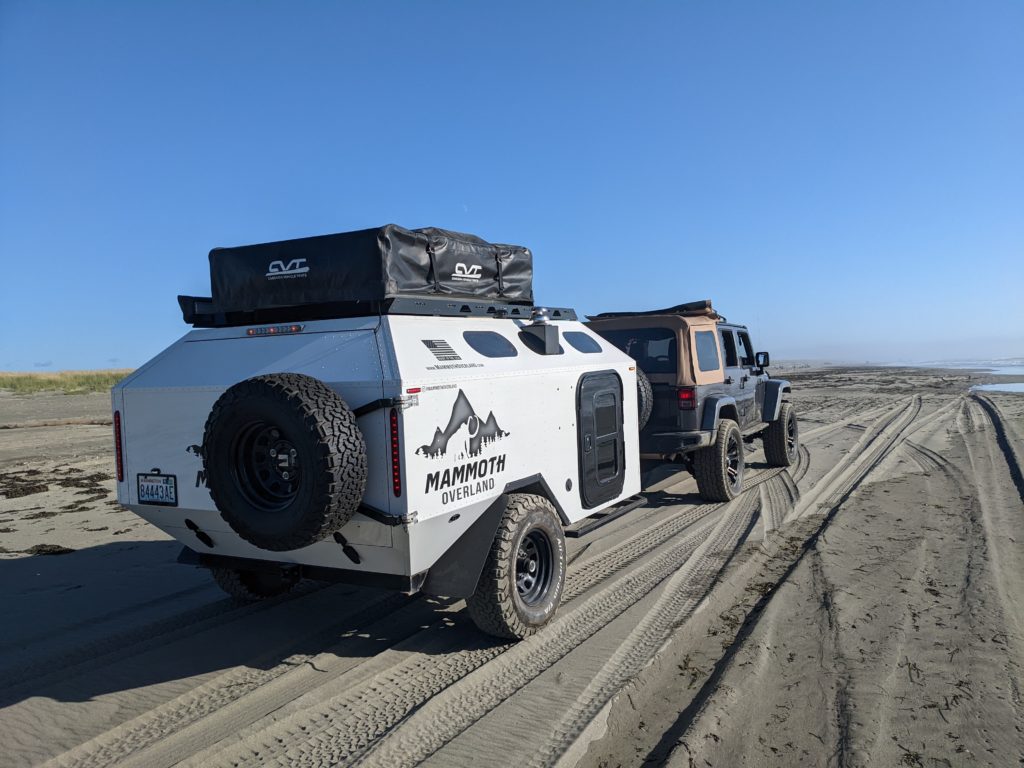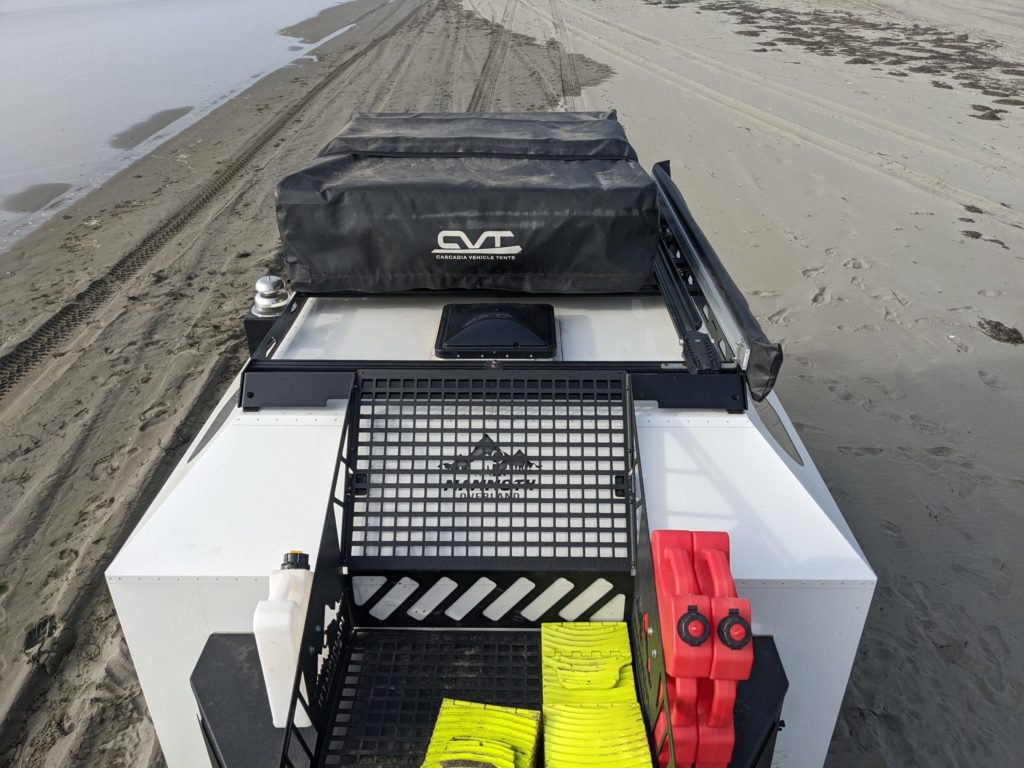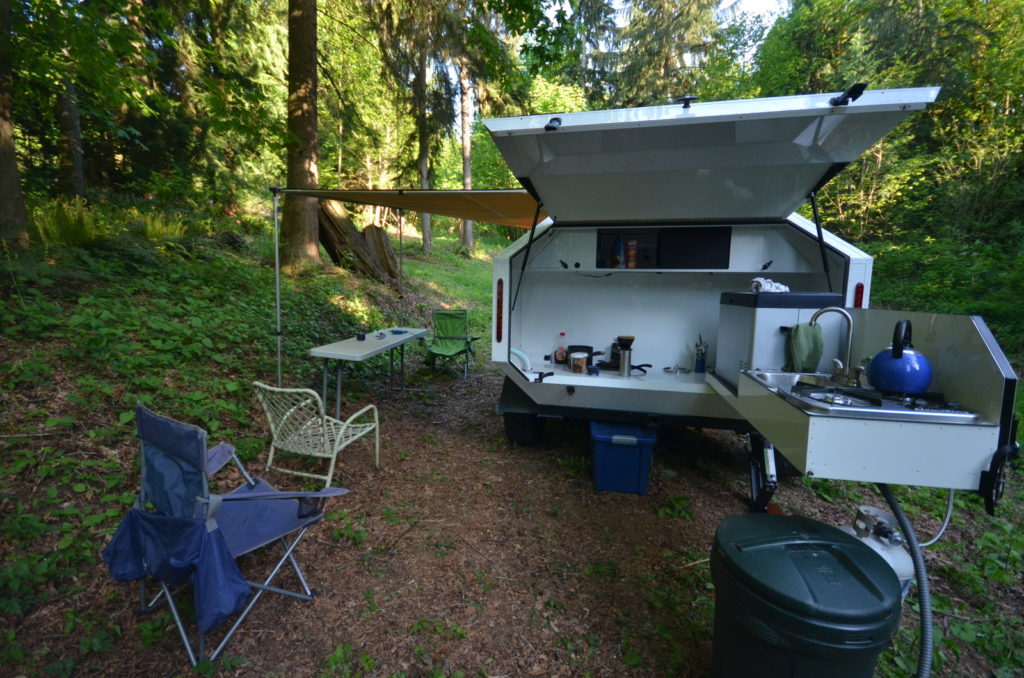 Mammoth Overland Trailers are built by a talented team with experience in the aerospace industry using some of the same materials and designs found in airplanes. They also include instant hot water, a fridge, a toilet, and a shower in their base package.
All of your power needs are met with the included 100aH AGM Deep Cycle Battery and a 1kW True Sine wave inverter so it's solar ready to power all of your device and lighting needs.
However, this is not to say that Mammoth's trailers are simple. The swingout kitchen provides easy access to food, storage, and a double-burner stove. There's also plenty of storage for the included toilet, privacy screen, and all off your backcountry equipment.
With 19-inches of ground clearance and 31-inch BFGoodrich K02 tires riding on the tried and tested Timbren 3500 HD Independent Suspension, the Mammoth Overland Trailer can handle tough trails with ease.
MSRP: $29,500
Off Grid — Pando 2.0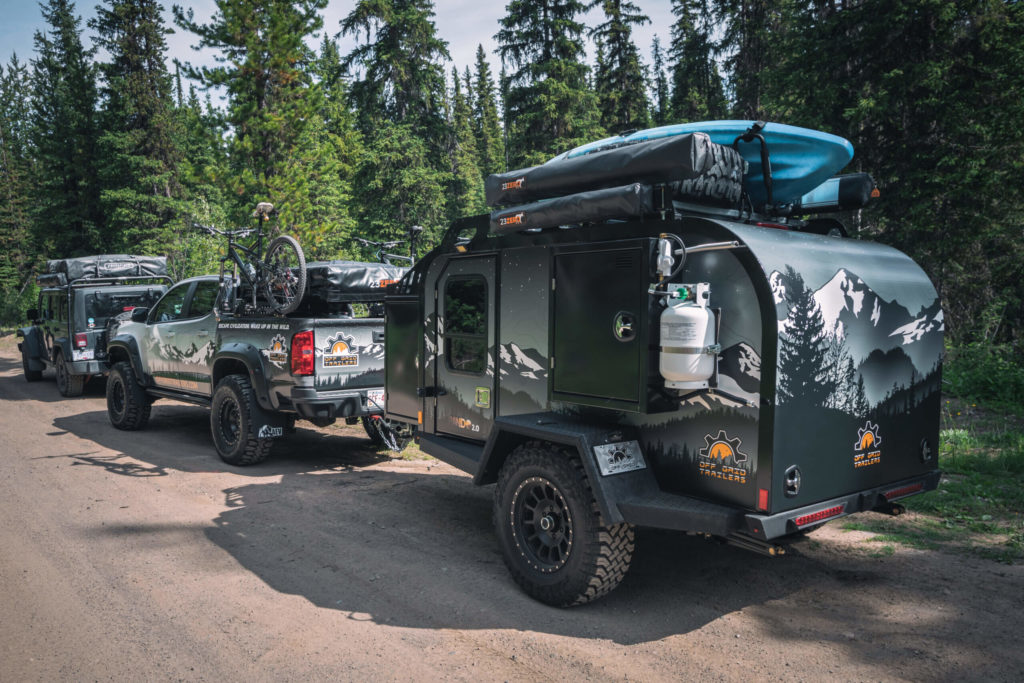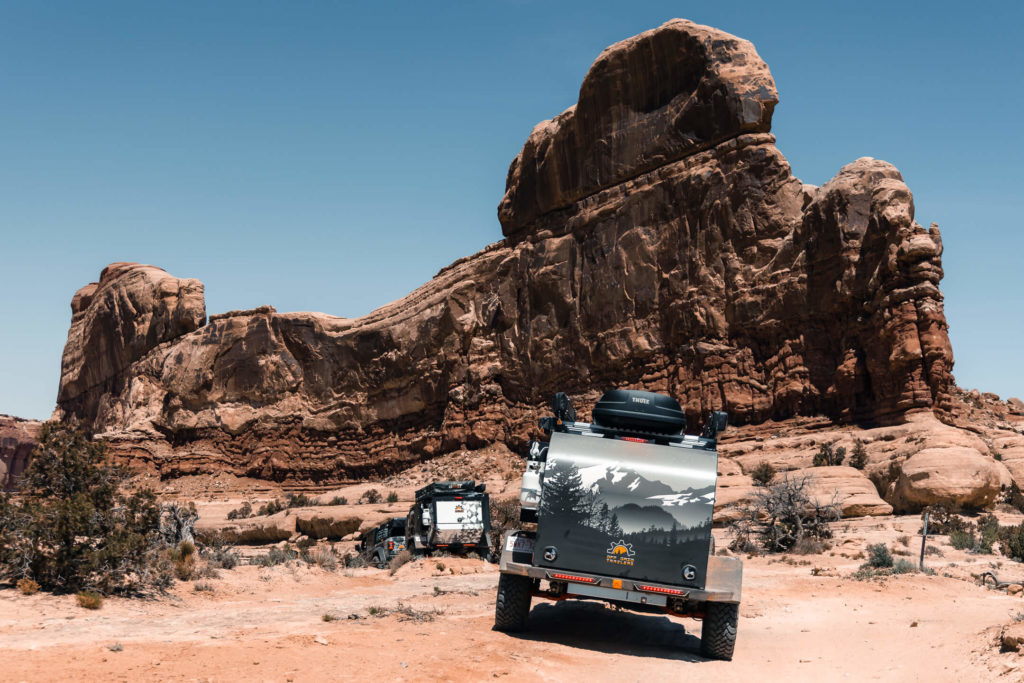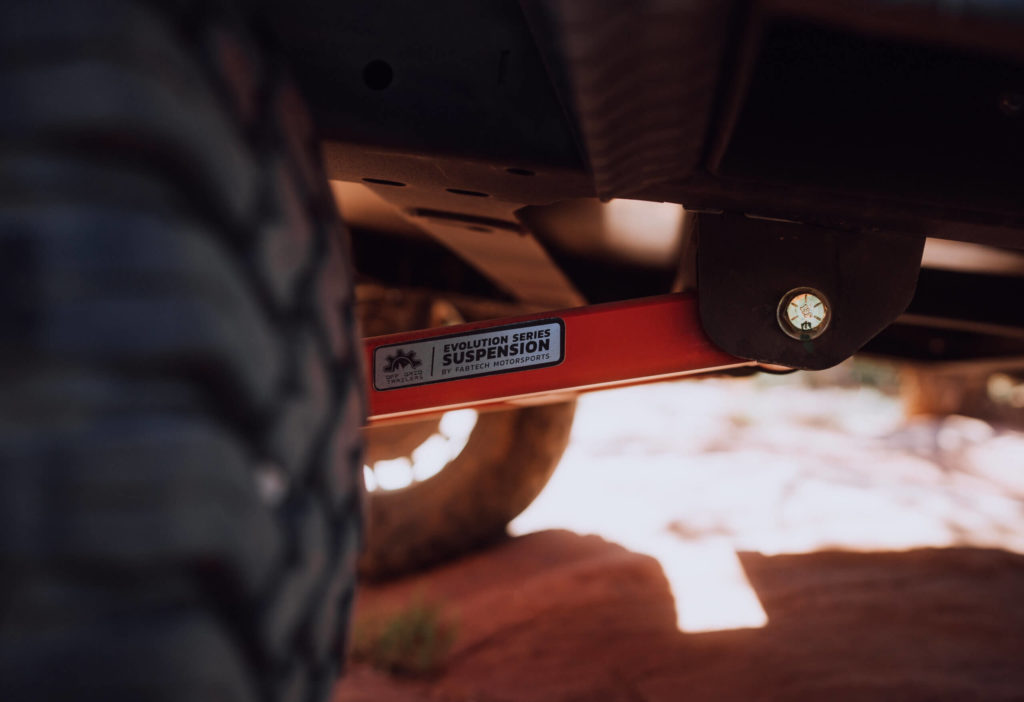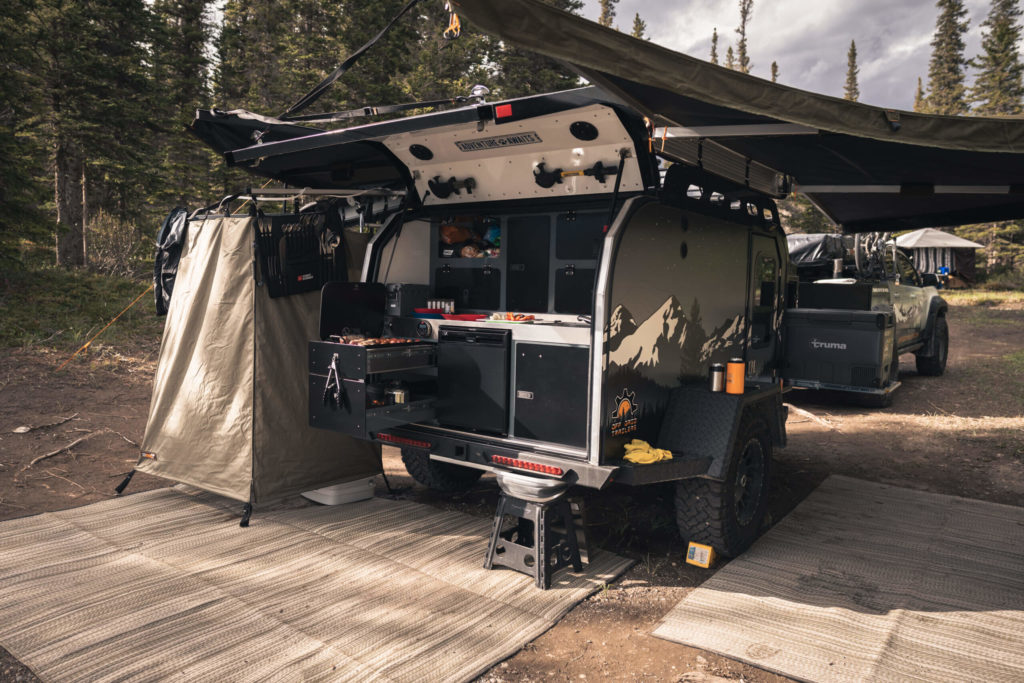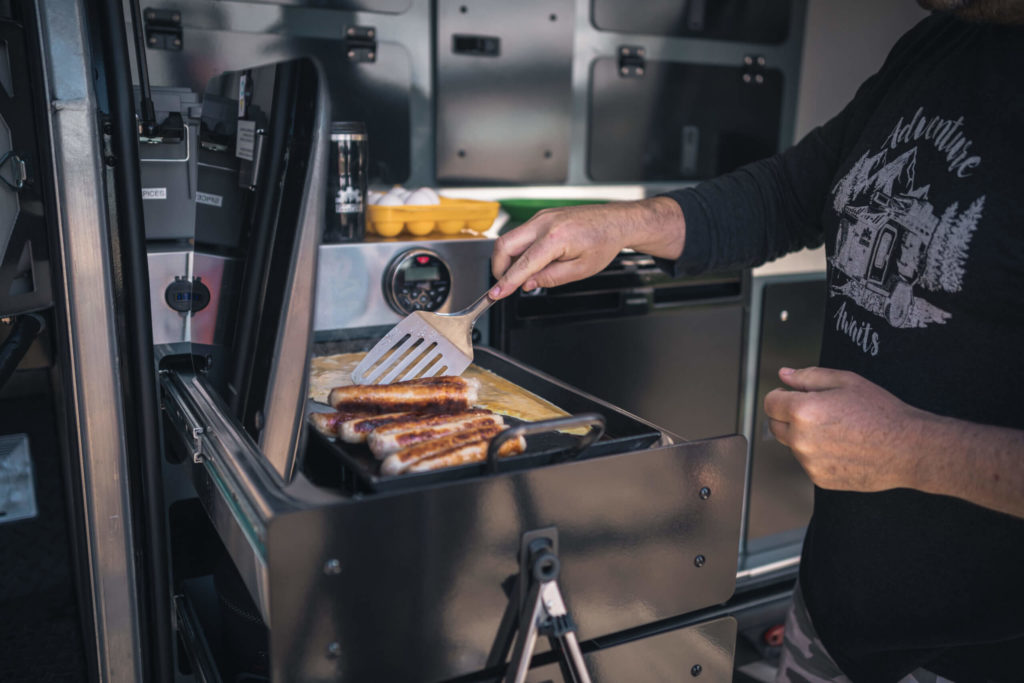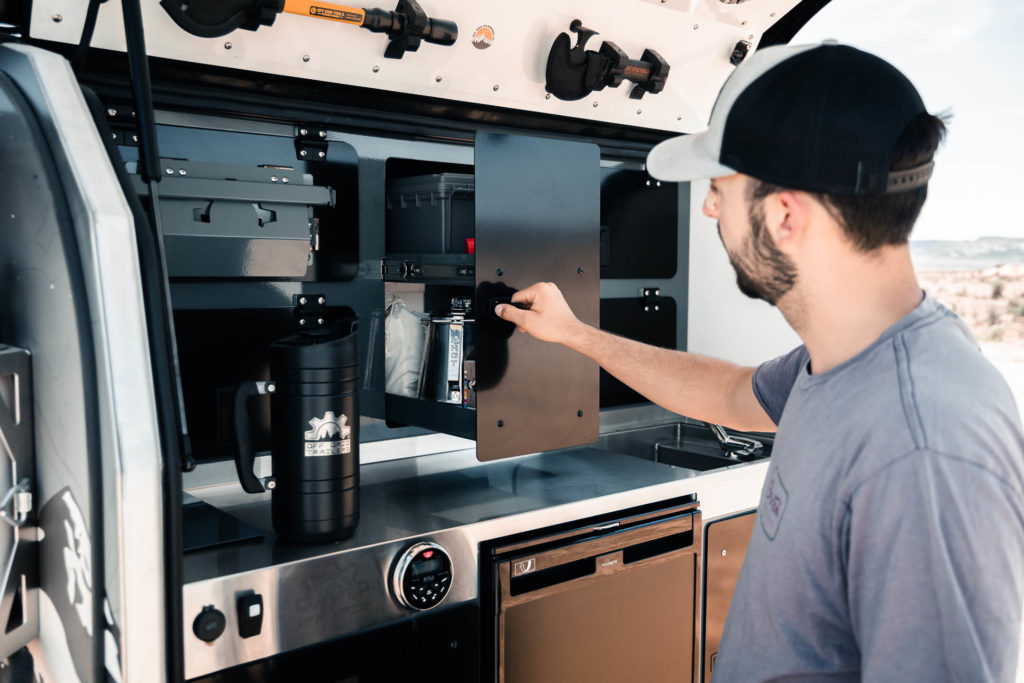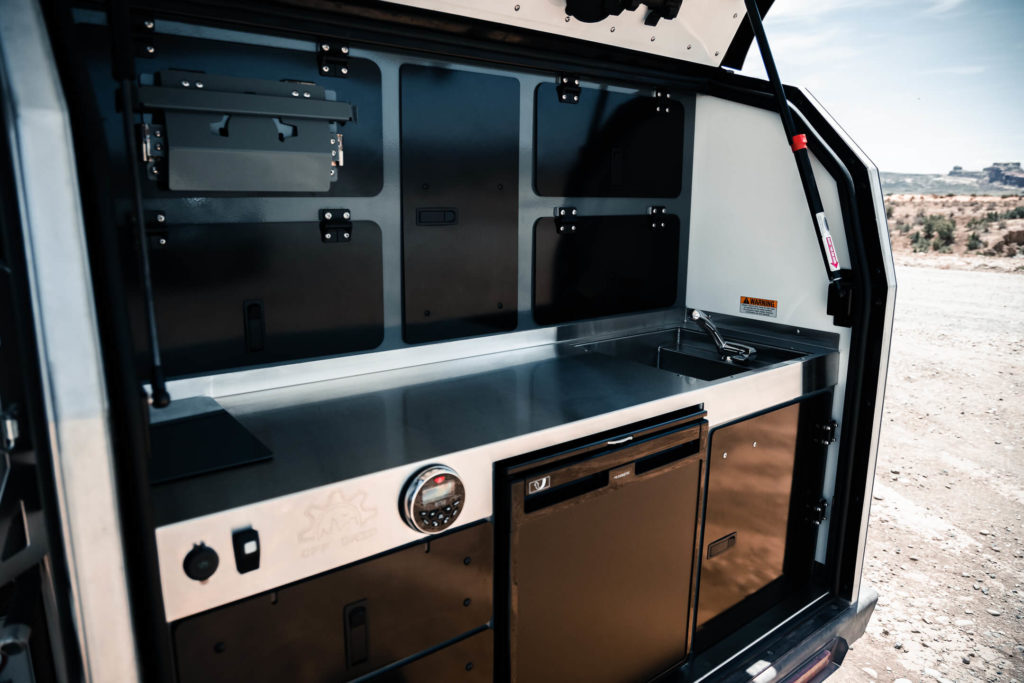 The Off Grid Trailers Pando 2.0 is an all-metal teardrop trailer. With up to 24 inches of ground clearance, when optioned with the OGT Evolution Series Suspension by Fabtech Motorsports, this may be the most off-road capable teardrop trailer on the market.
The traditional rear galley kitchen includes a 57L fridge, dual burner stove, custom-designed sink, stainless steel countertop, and an abundant amount of storage. By including the second fridge in the front box, you can option the Pando 2.0 to include 126L of fridge and freezer space!
The integrated roof rack is rated to carry a 1,000 lbs static load. With storage and durability in mind, the Pando 2.0 may be the ultimate off-road teardrop.
MSRP: $34,750
You can check out more Off Grid Trailers traveling through Moab in the video below.
Opus Camper — Op-4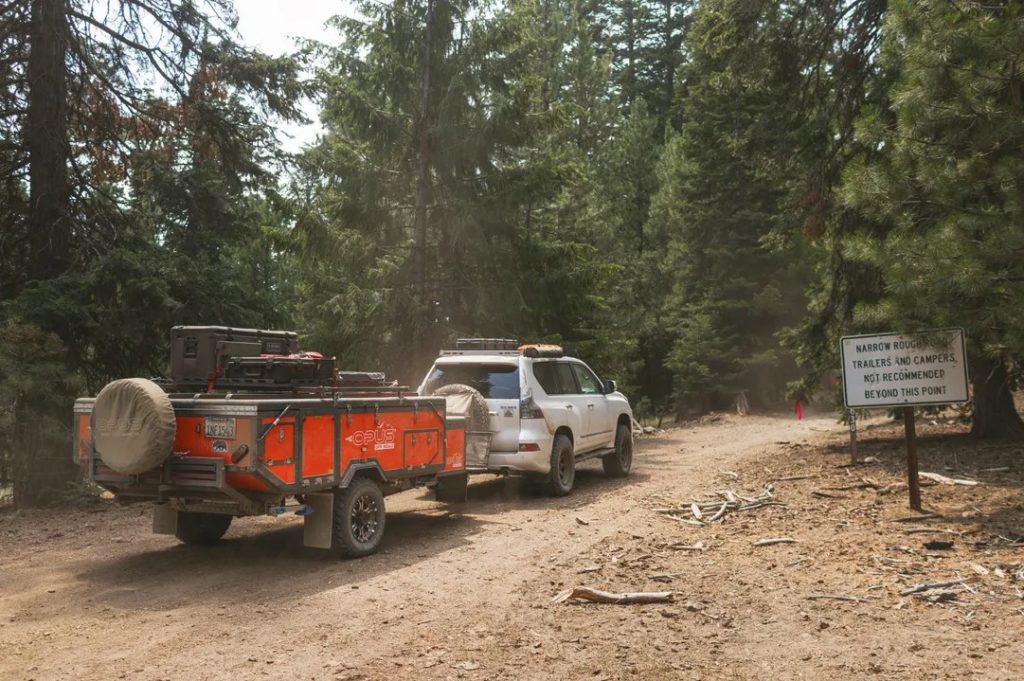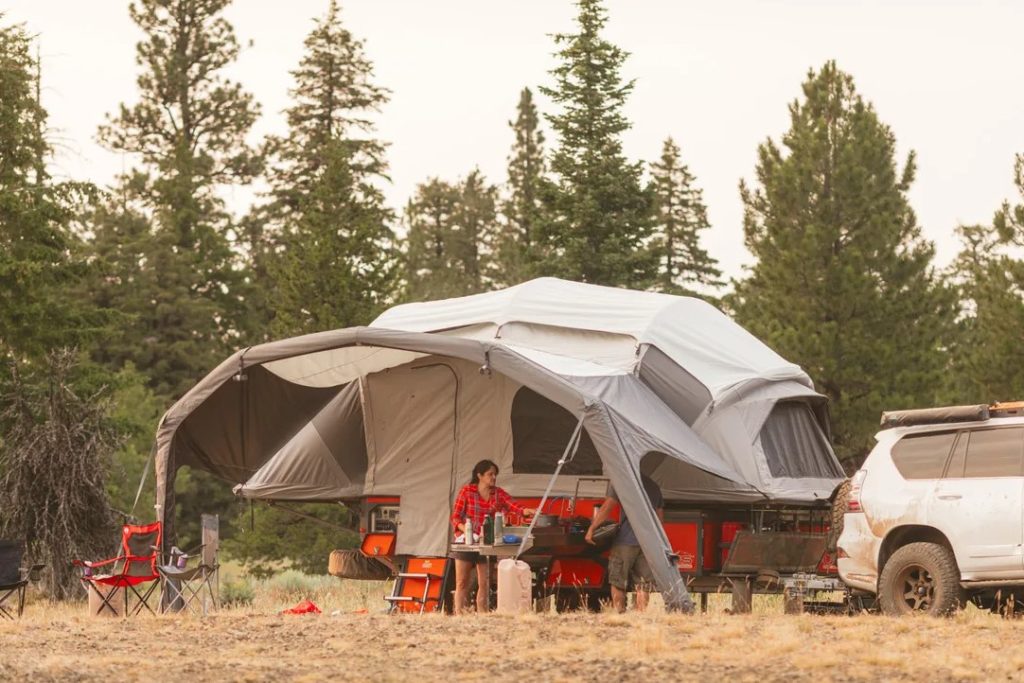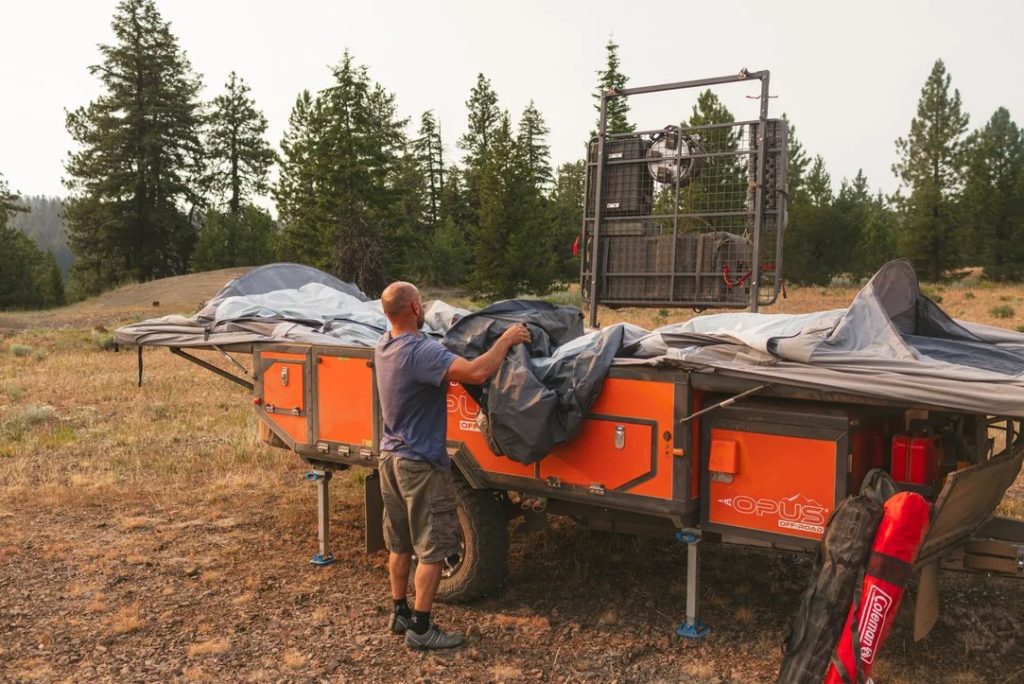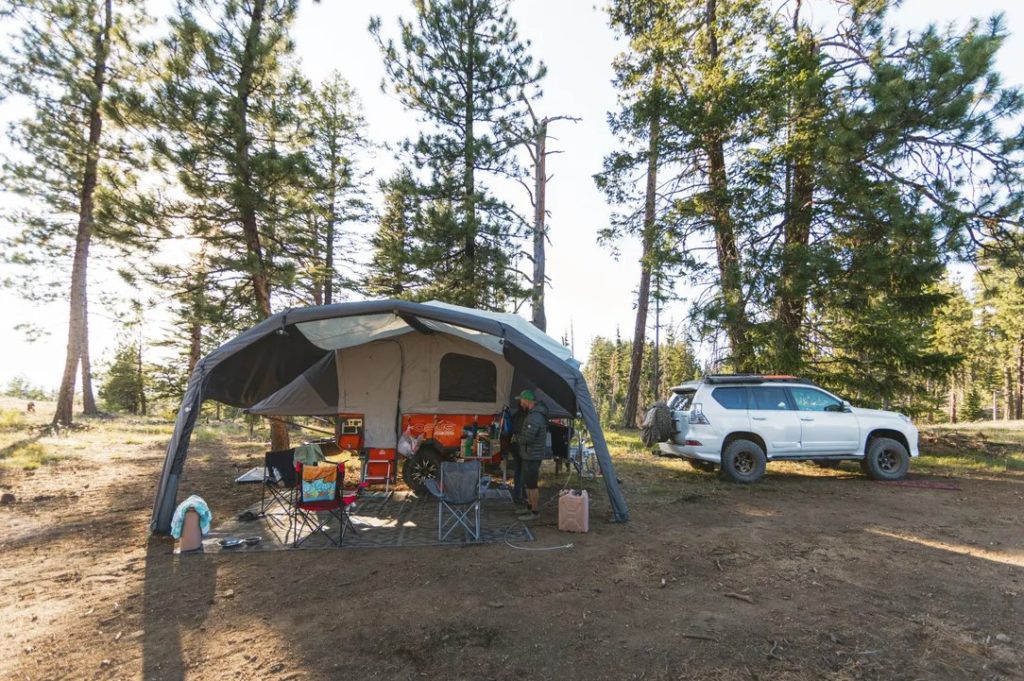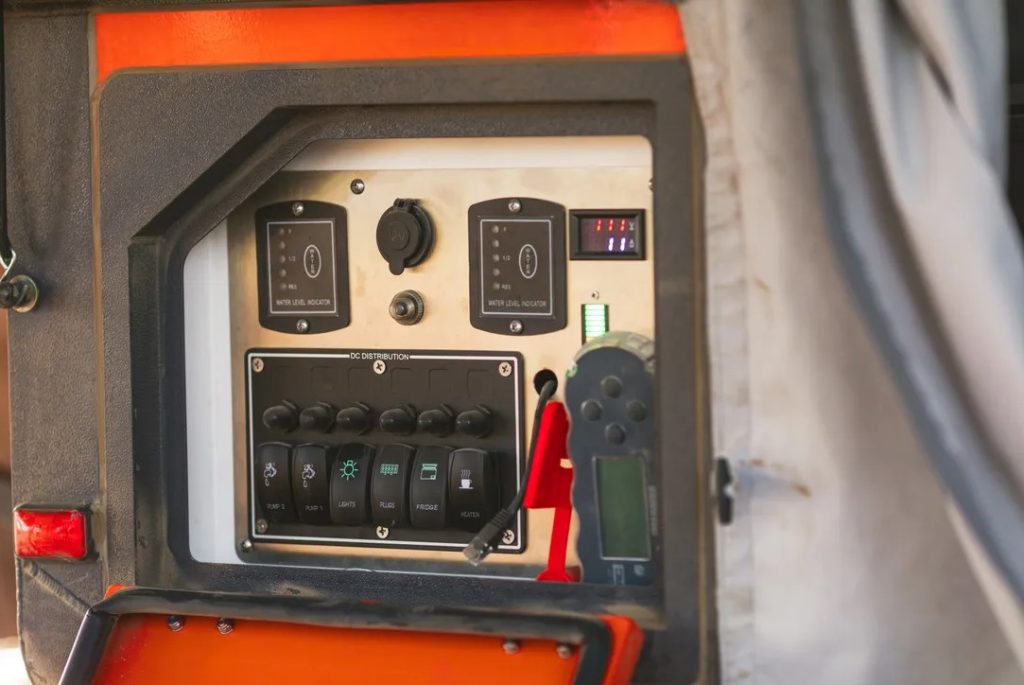 Tents on top of overland trailers aren't necessarily groundbreaking, but the tent on top of the Op-4 isn't your usual tent. This tent uses the latest air beam technology to support the tent structure and inflates at the touch of a button in 12 seconds.
Outside of this nearly instantaneous setup, the Op-4 also features a Dometic Coolcat AC and Heat Pump rated at 10,000 BTU, a 16,000 BTU Dometic Propane Furnace, the OPUS Cinema System, hot water, dimmable LED lighting, and the ability to sleep six.
The Op-4 is designed to keep your group out longer with 40 gallons of on-board water, three to four days of battery life that can be supplemented by solar, and a 20-pound propane tank.
The outdoor kitchen has everything you need to feed your group. It features an ARB 63-quart fridge-freezer, a four-burner stainless slide-out stove, wind guards, a dish rack with LED exterior lighting, and a sink with on-demand hot water.
All of this ride on a Dual Axle Trailing Arm Suspension with dual coil shock absorbers. The frame is made of galvanized steel with integrated rock rails. The Op-4 is outfitted with 265/75/R15 mud terrains and a matching spare. If you're looking for an adventure-ready trailer that can sleep your whole family, this model from Opus is a great option.
MSRP: $28,500
Patriot Campers — X1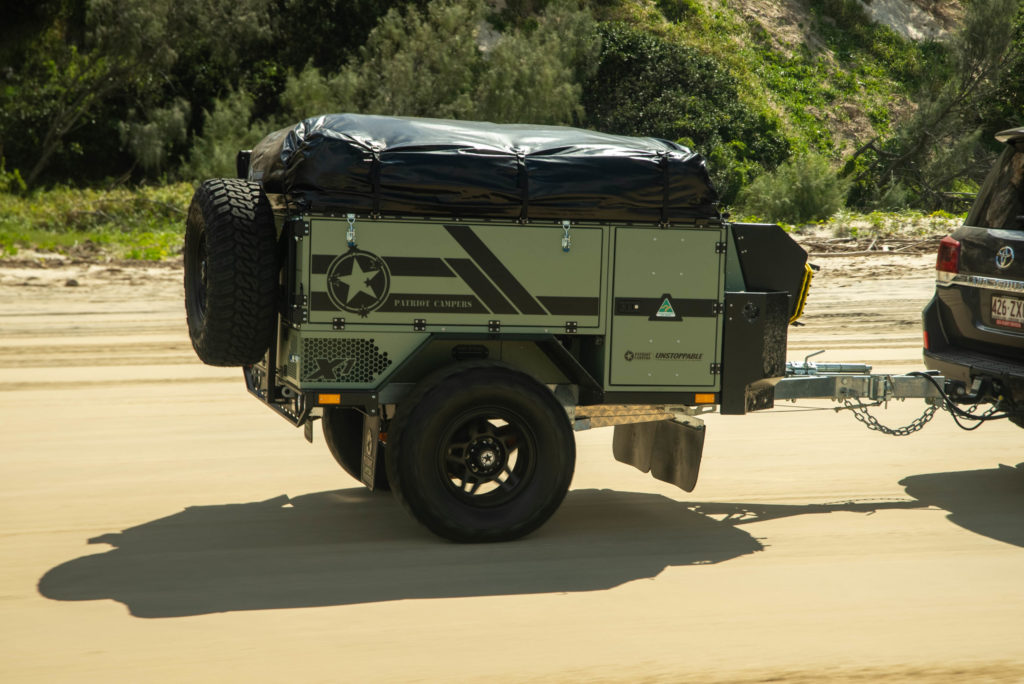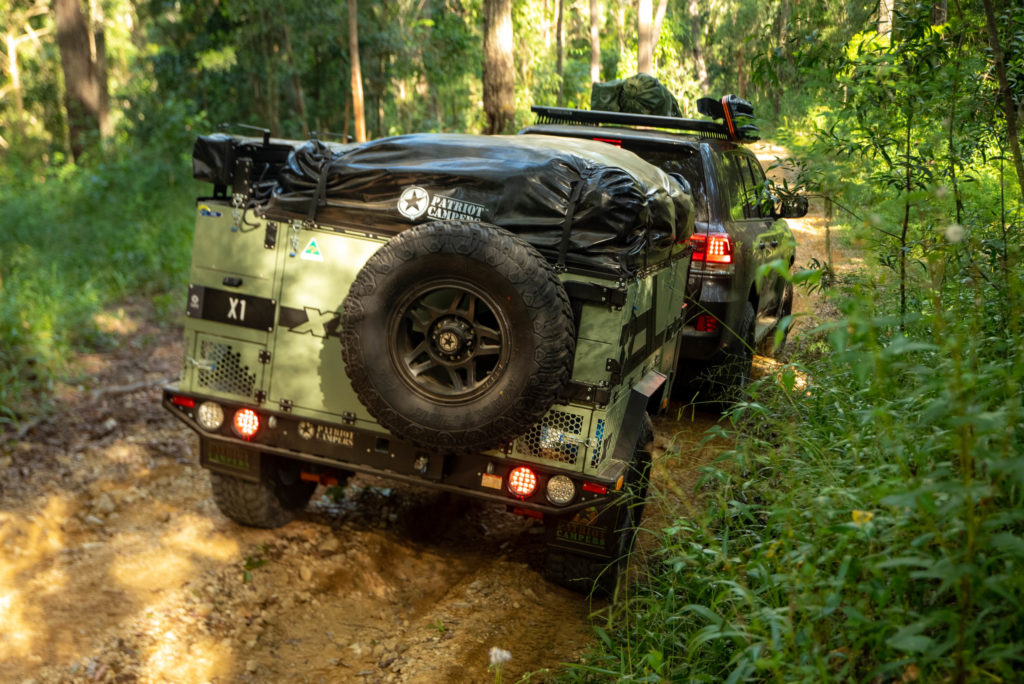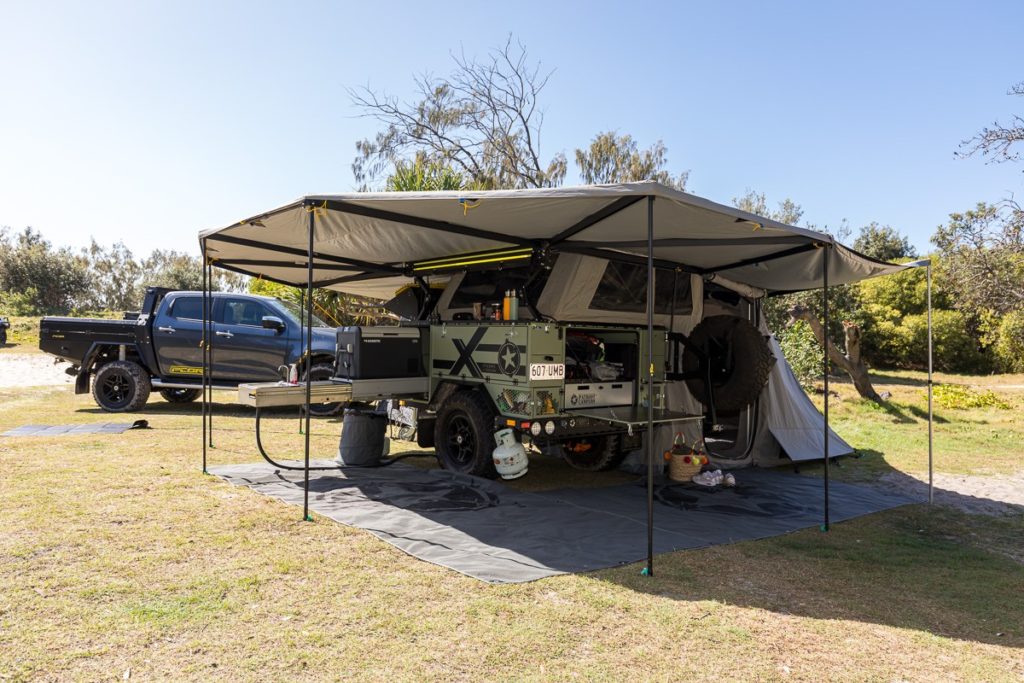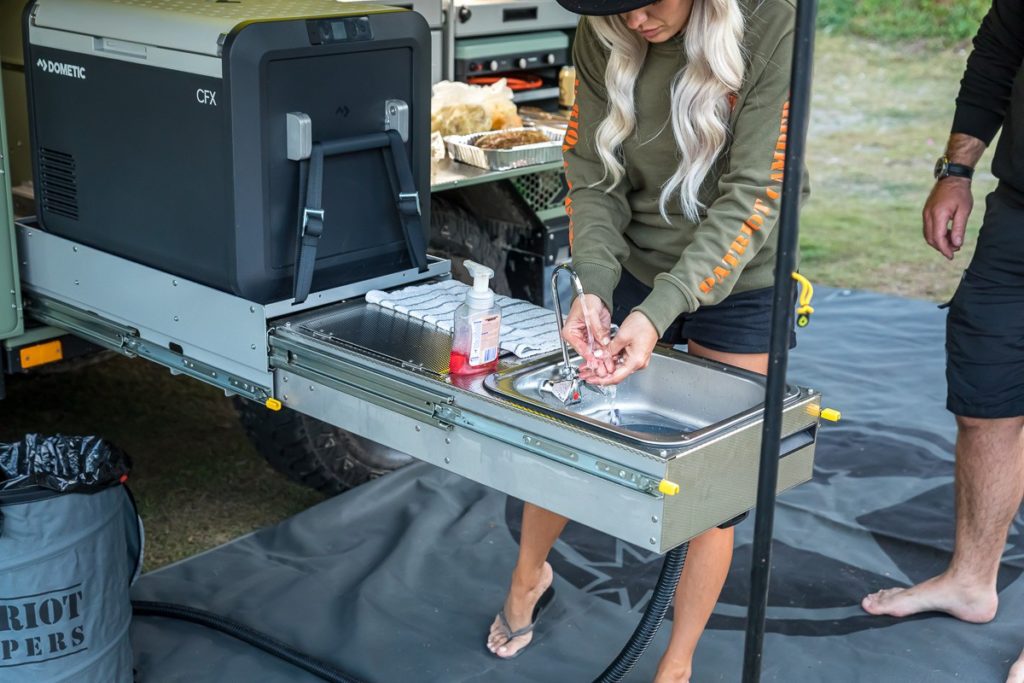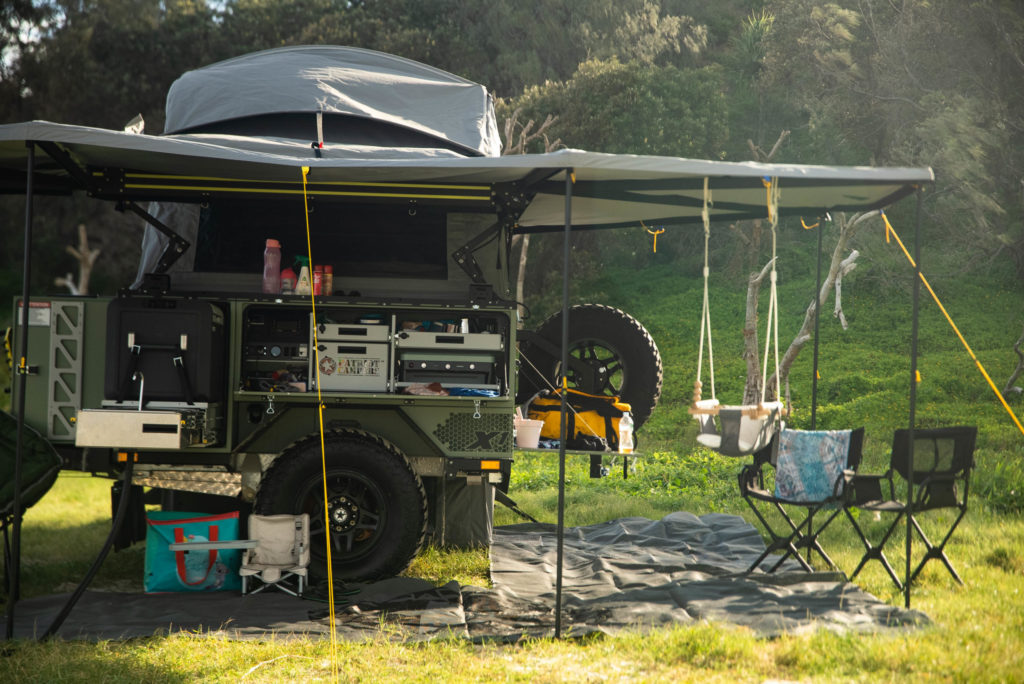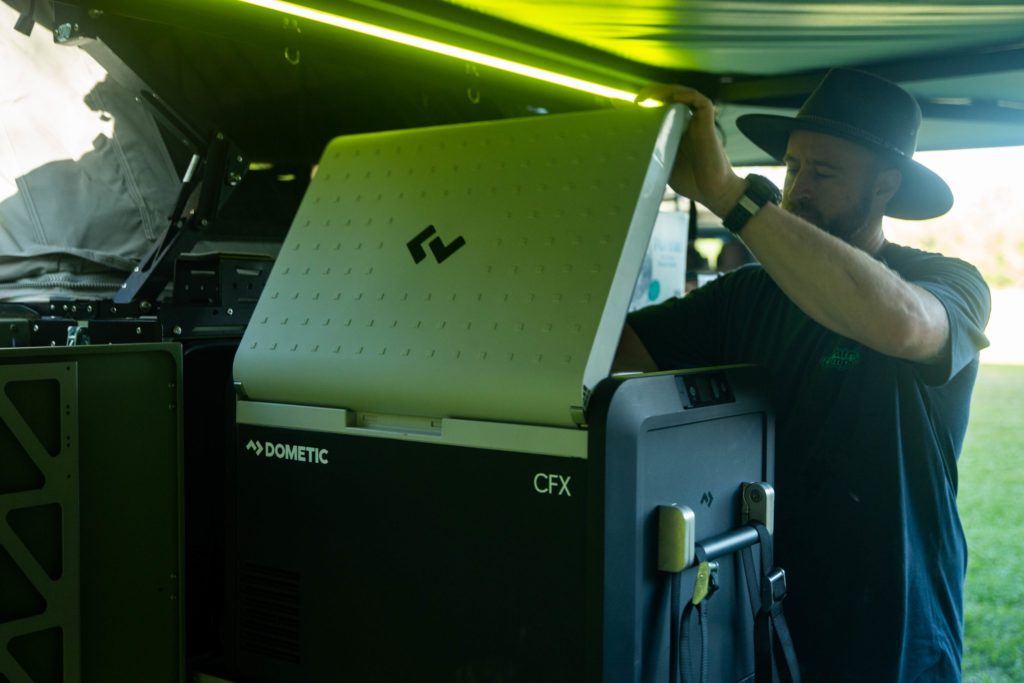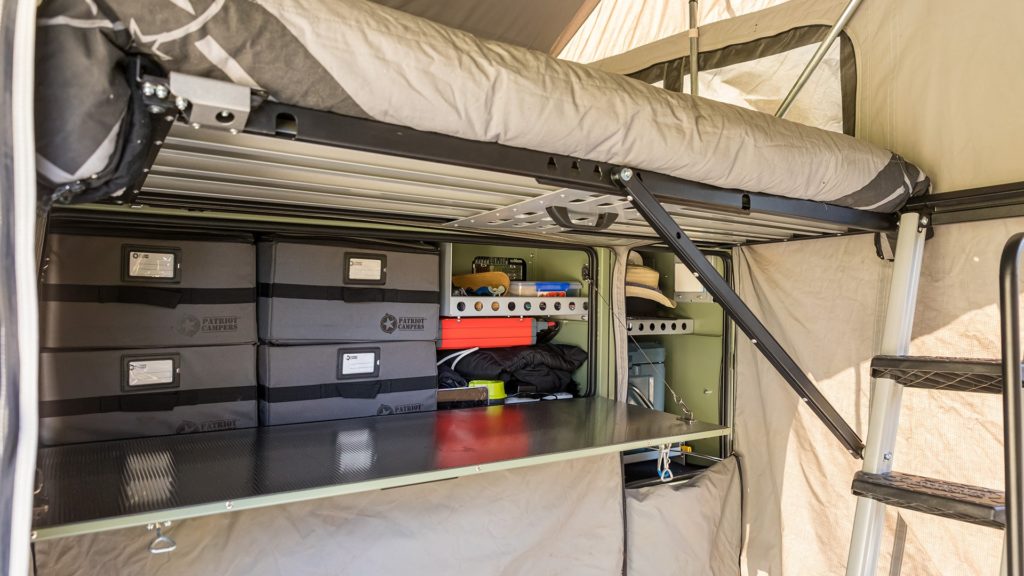 The X1 from Patriot Campers is designed to be a backcountry base camp for two to eight travelers. With a beefy suspension, excellent off-road capability, and a feature-rich design, the X1 is a great option for a ready-roll overland camper.
The X1 is designed to be packed, prepped, and ready to go. Once you arrive at your camping destination, the X1 takes less than 10 minutes to set up, and that includes the optional kids' room. With a Redarc Manager 30, gas hot water heater, 155L water tank capacity, and 2 x Gel or AGM Batteries, you can easily extend your backcountry stay.
The large L-shaped kitchen features slide-out shelving, a built-in spice rack, a large sink with hot and cold water, a Dometic stove, stainless steel bench tops, large storage drawers, and an optional swing-away platform.
MSRP: $41,590
TAXA — Cricket Overland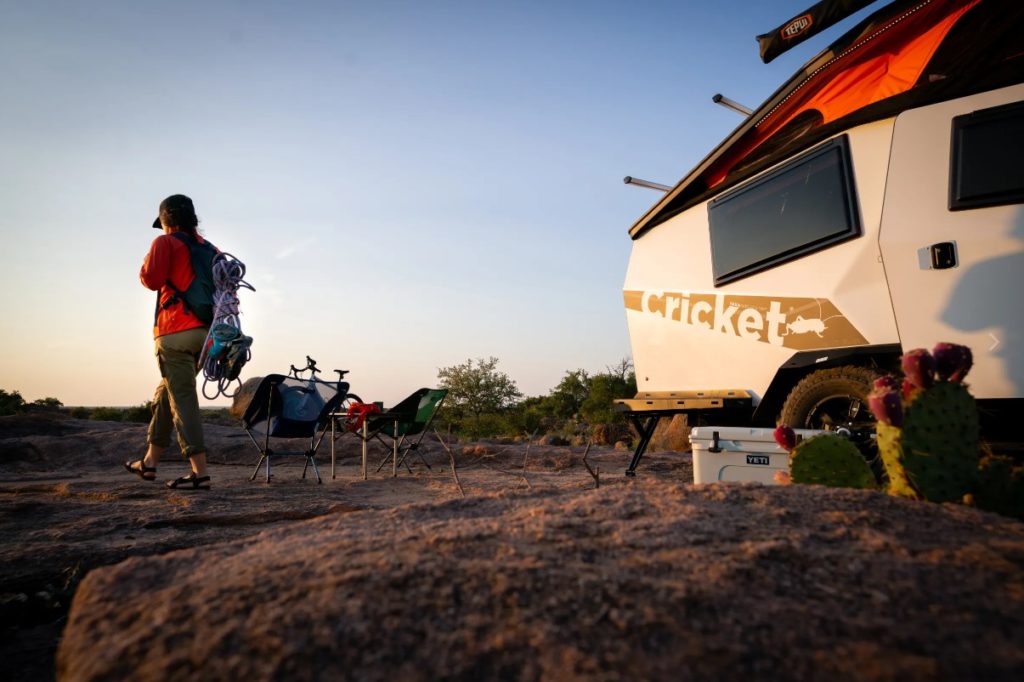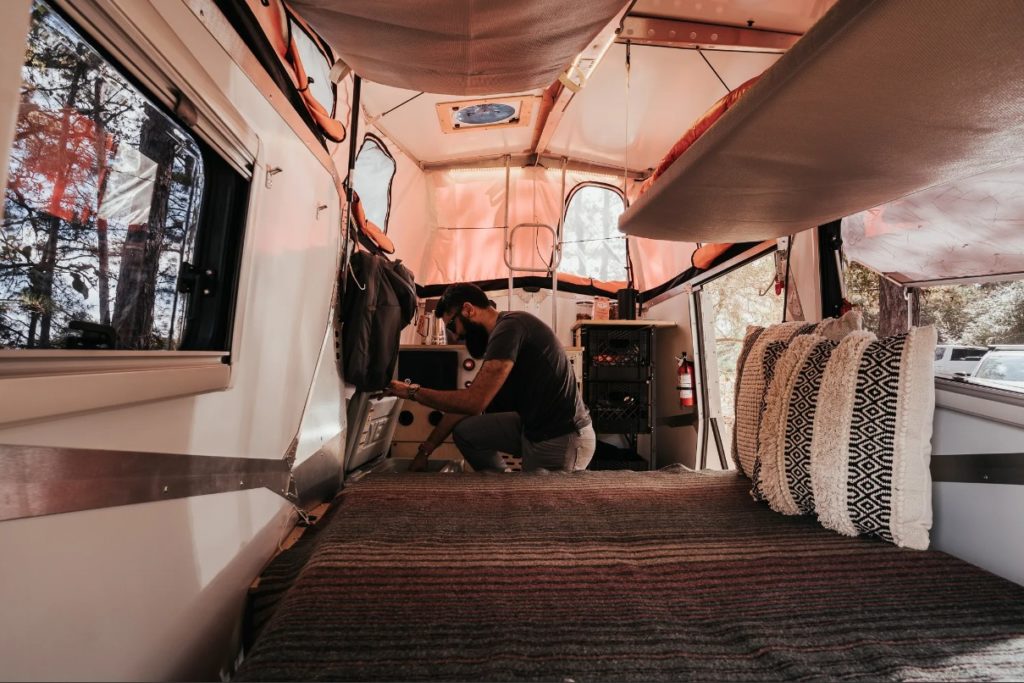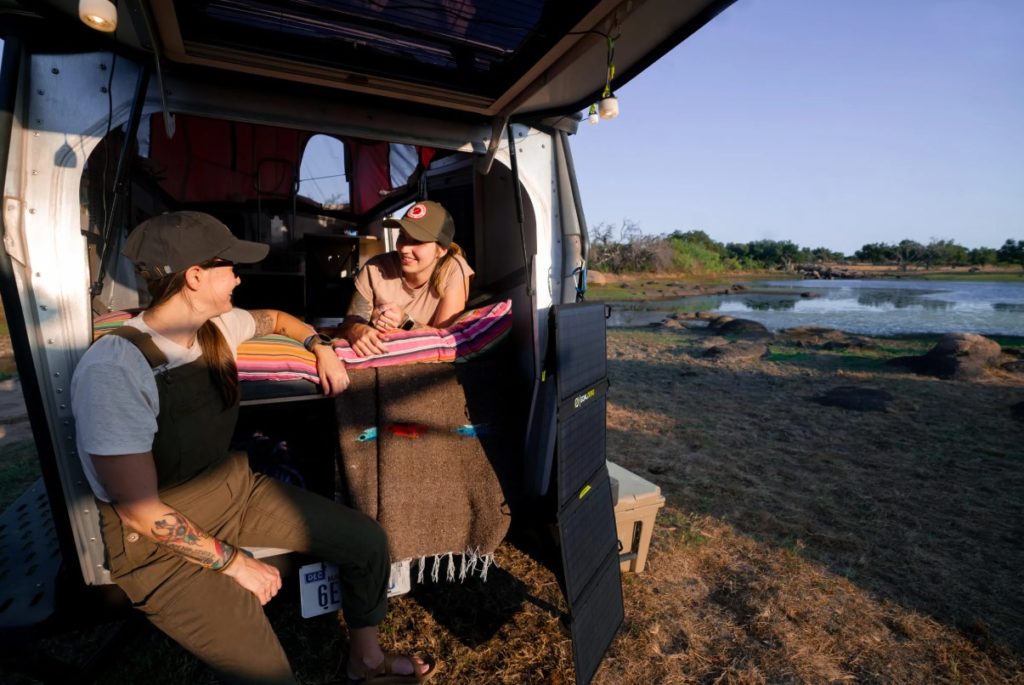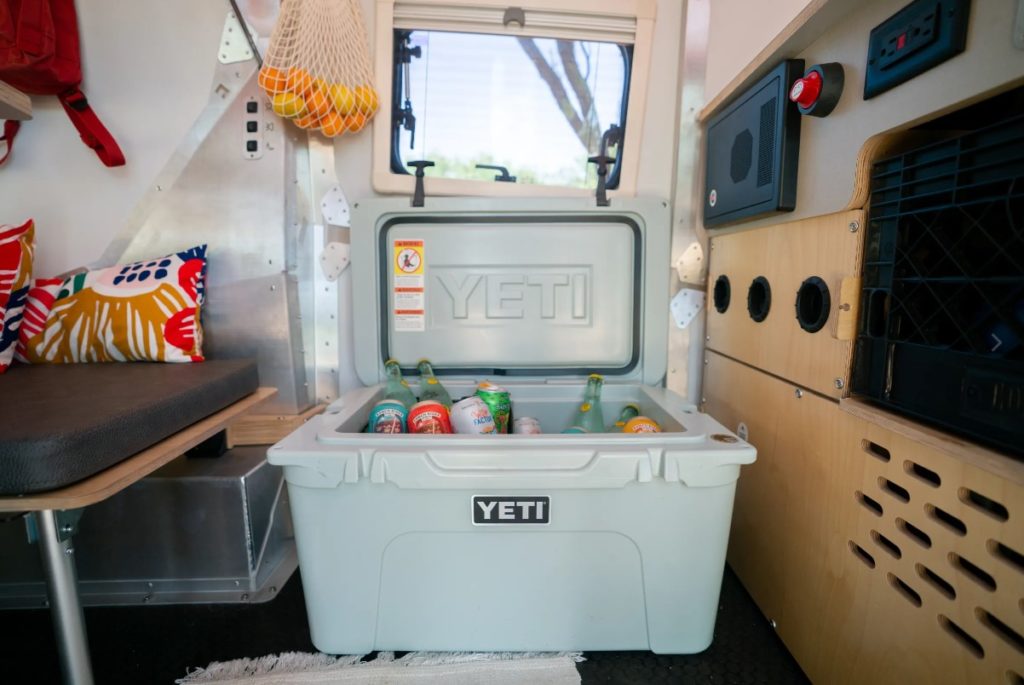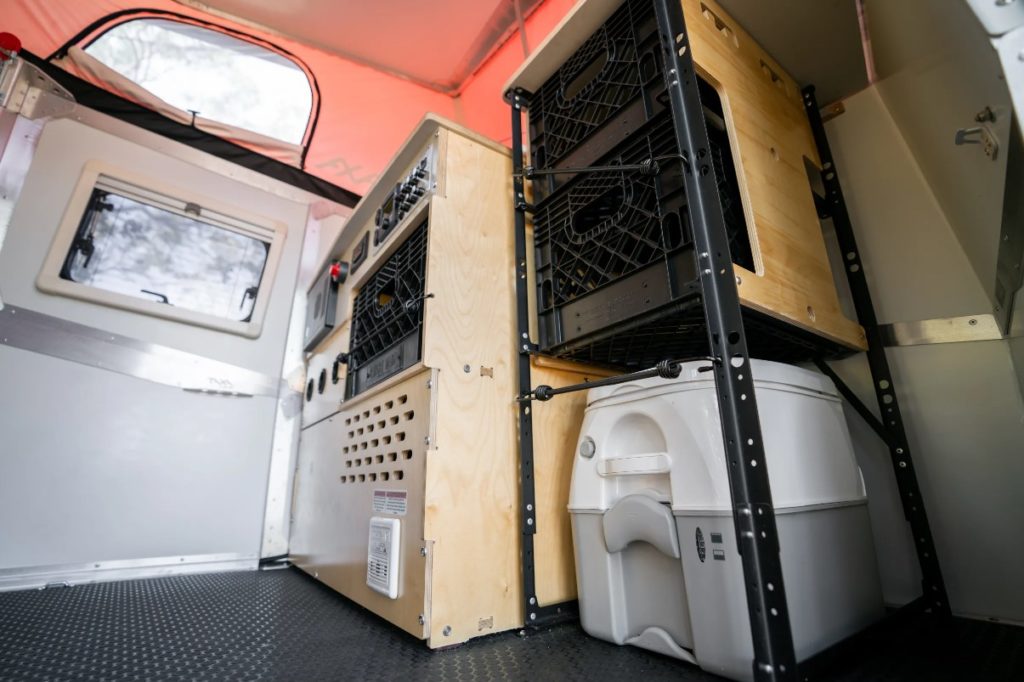 TAXA makes some of the most interesting trailers on the market, and their naming scheme is pretty slick as well. The Cricket is a hybrid trailer that incorporates a pop-top and a smart design to create a spacious trailer that doesn't feel huge behind your rig.
With an overall length of 15 feet and a dry weight of 1,800 lbs, the Crickett can fit two adults plus two children with the optional berths. The kitchen cabinets are mounted at the forward of the interior space and pack plenty of features into a seemingly small package.
The full-size bed features under-bed storage, and it transforms into a nice dinette area. And while the Cricket might seem small, the kitchen features a two-burner stove, a covered sink, and modular storage.
The Crickett is spacious enough but still lightweight, and it's an excellent option for all kinds of adventure rigs. A Subaru Outback has nearly twice the towing capacity required to bring this TRAXA along on backcountry trips, leaving plenty of room to add gear and supplies to the loadout.
MSRP: $36,082
Turtleback Trailers — Adventure Trailer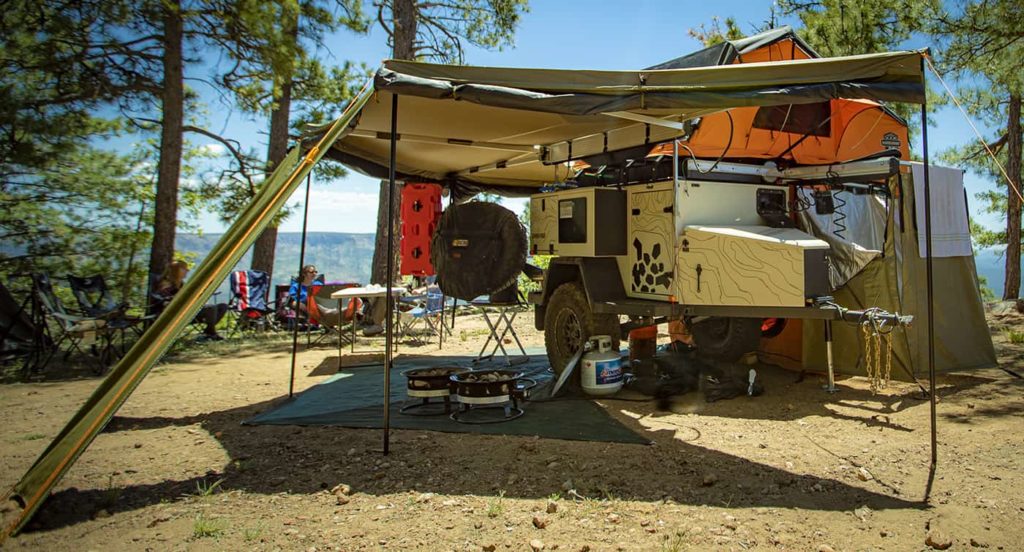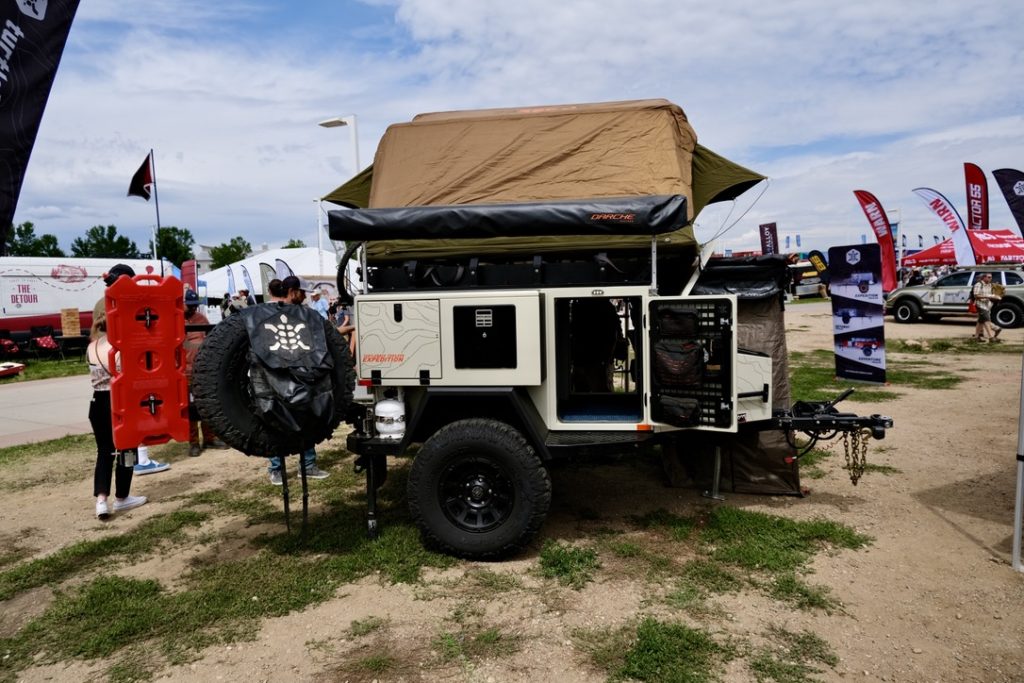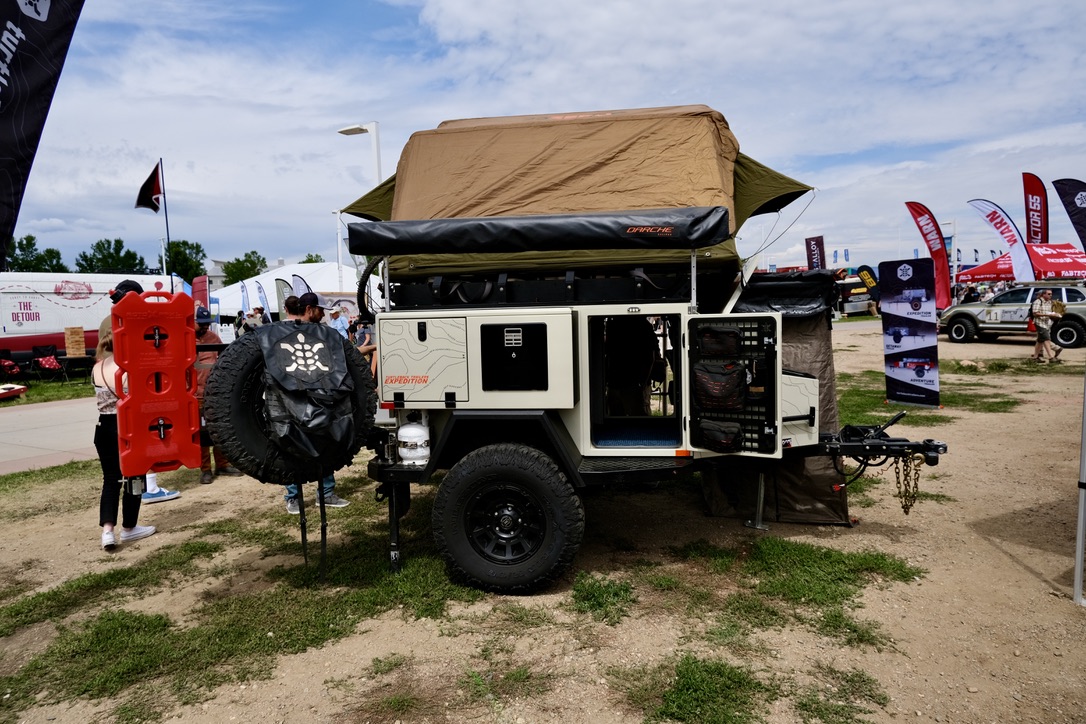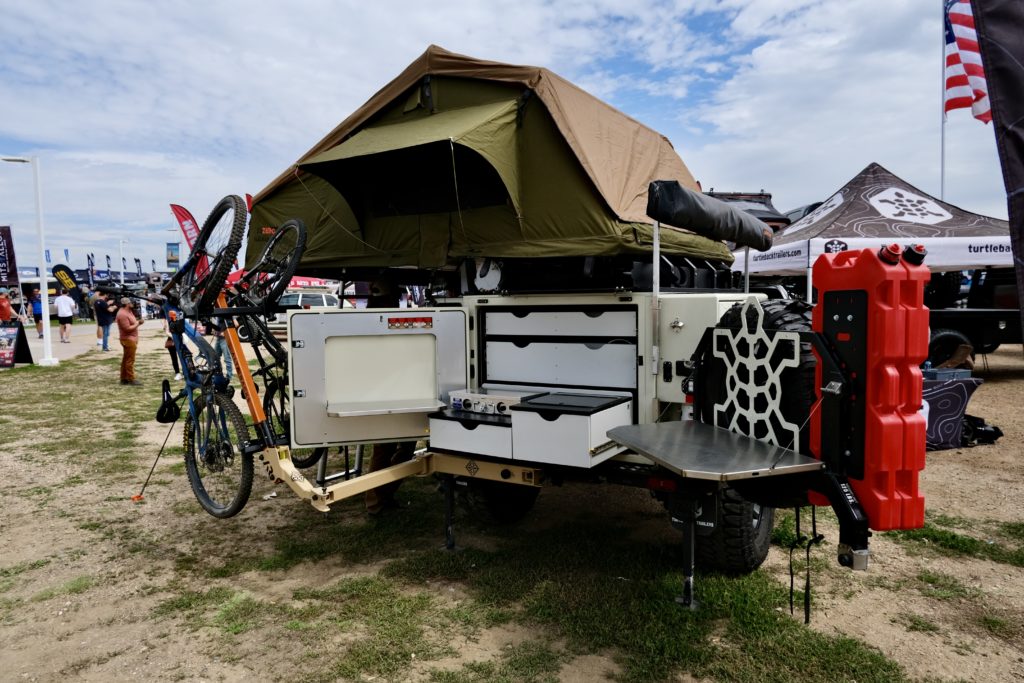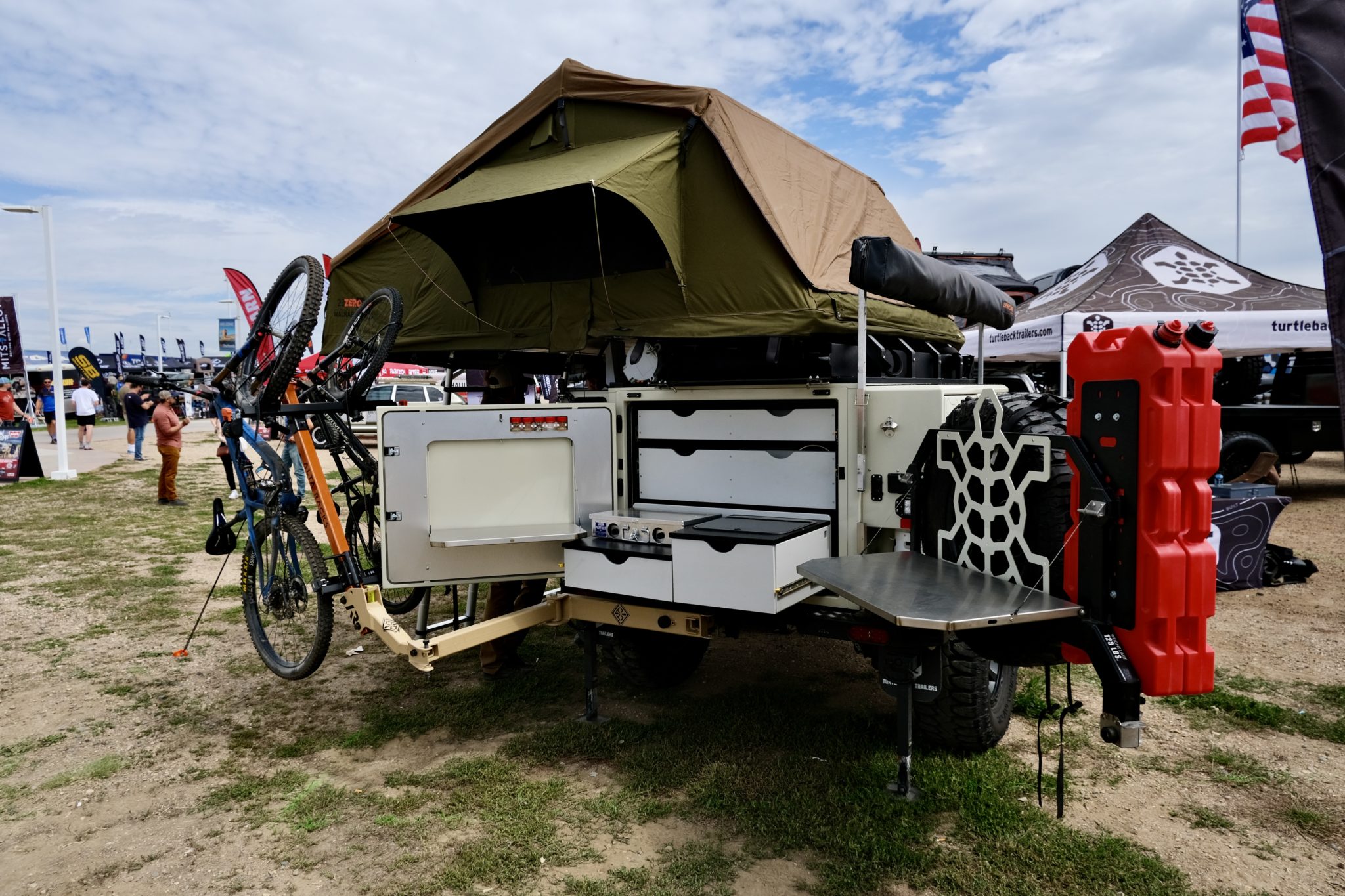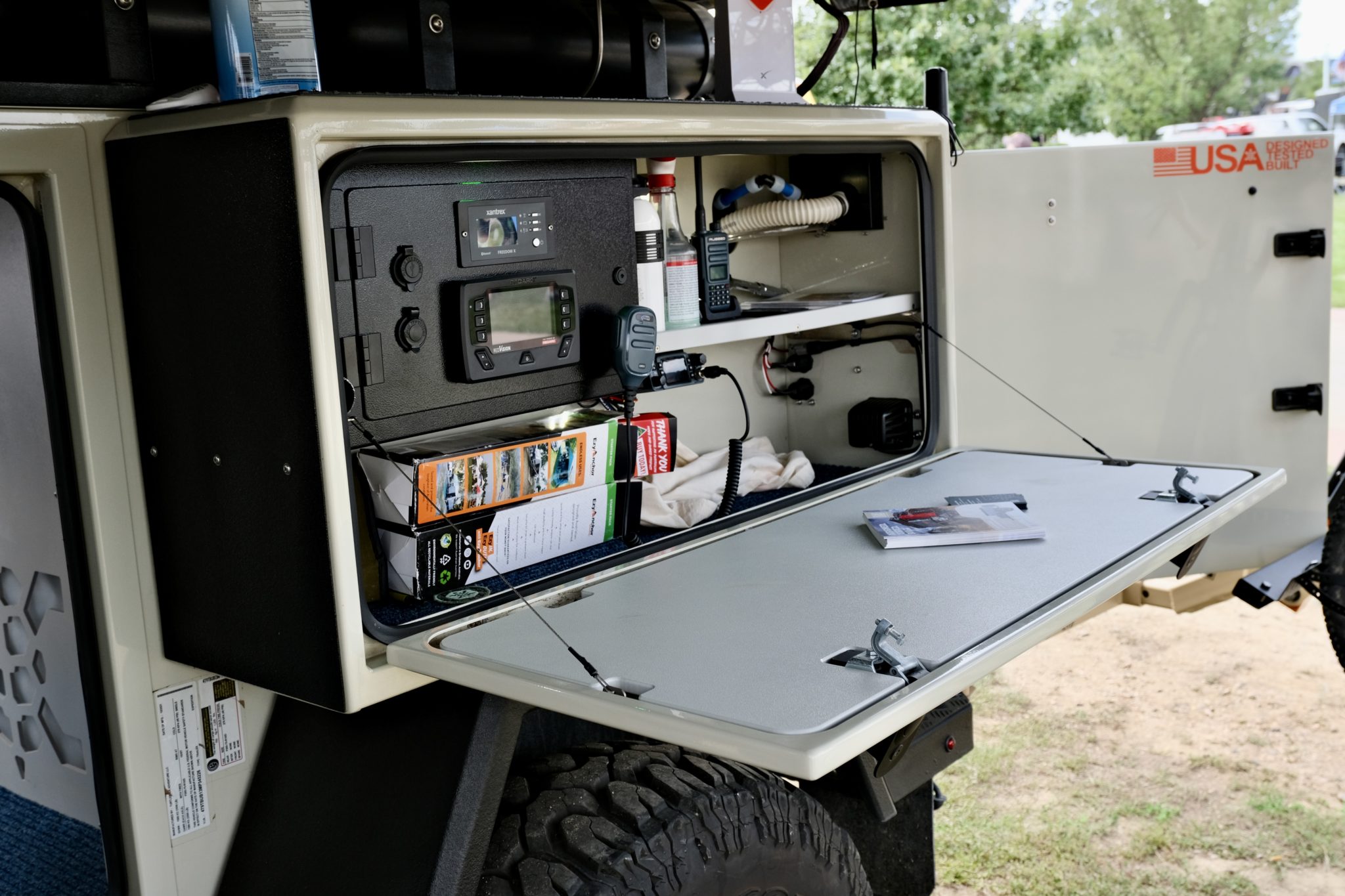 Not all tent trailers are designed for a couple of overlanders. This new offering from Turtleback sleeps five or more, and that's not even close to the only innovation included in this model.
The Airlift air ride suspension is remote-controlled to allow for on the fly adjustments to the ride. When you're ready to stop for the night, the Cruisemaster Hitch and handbrake keep the trailer secure and in place. With the two-inch rear receiver hitch, you can bring along your bike rack or other accessories with ease.
The Gordigear Trailer Top Tent expands to provide room to sleep five or more and plenty of room for everyone to hang out if the weather turns sour.
The Adventure Trailer is also equipped with an AGM battery, a seven-pin connection, a rear charging port, aluminum storage boxes, and more.
MSRP: Starting at $24,915
Xpedition Trailers — Voyager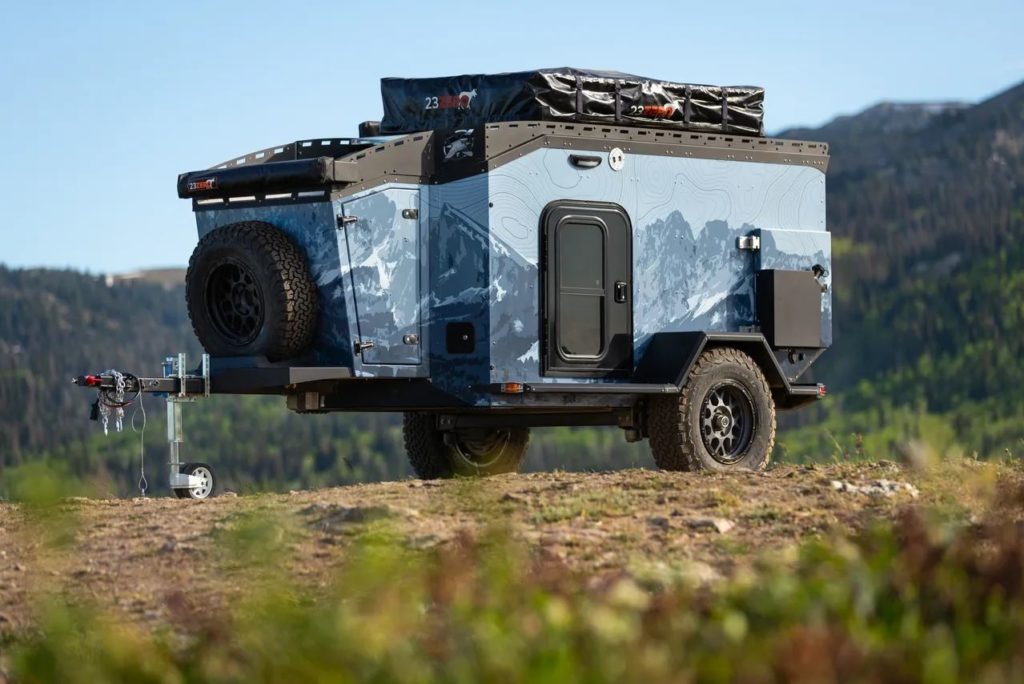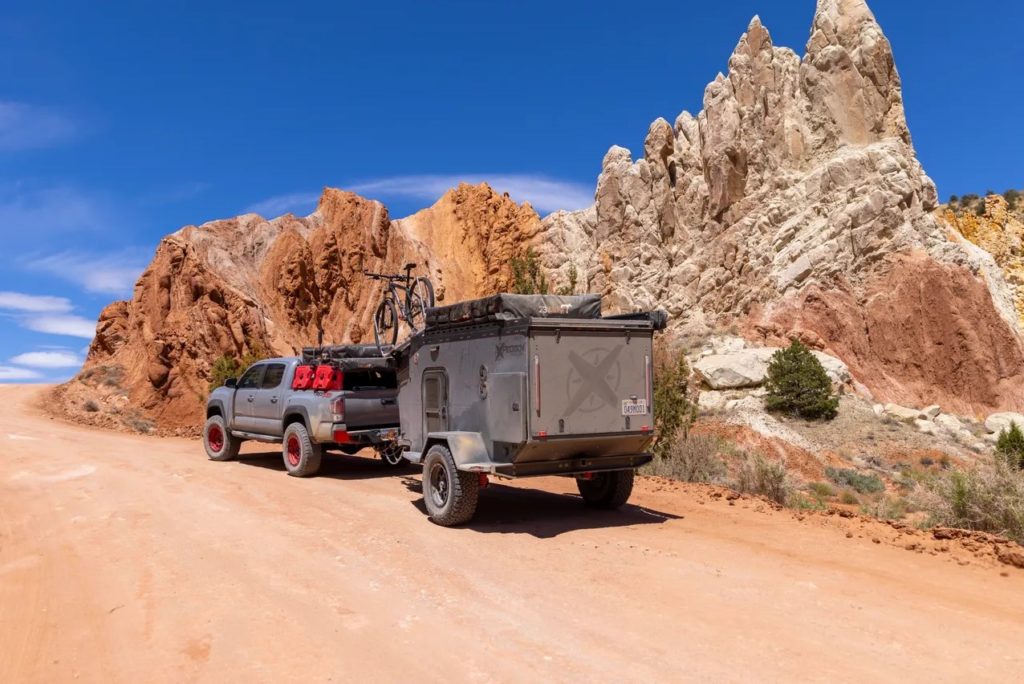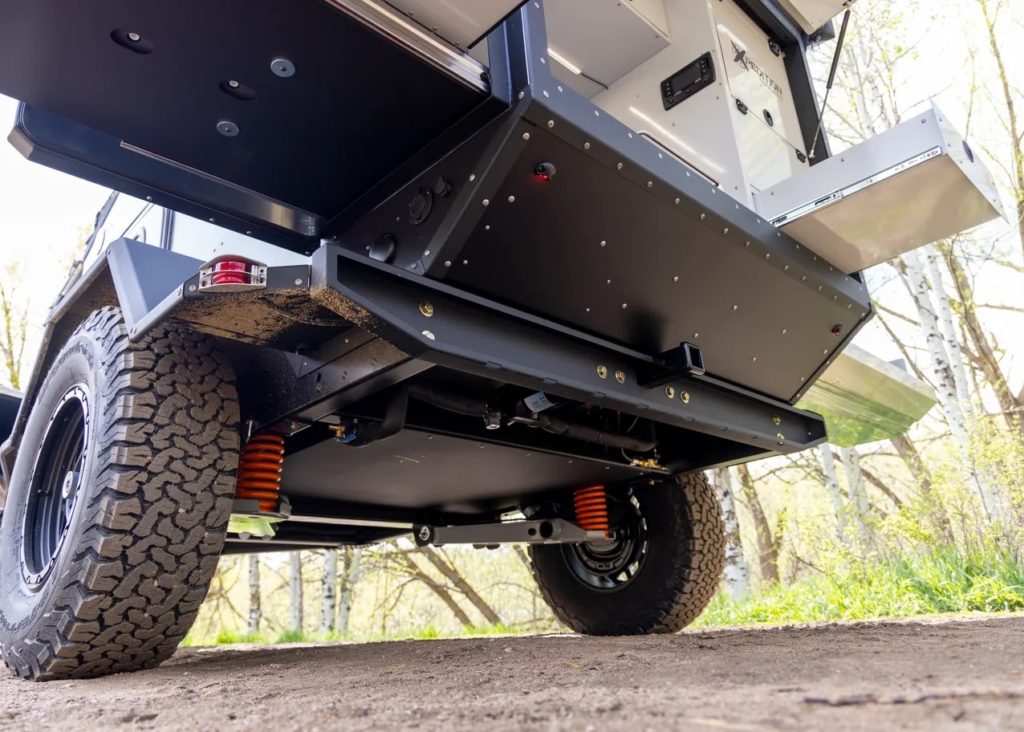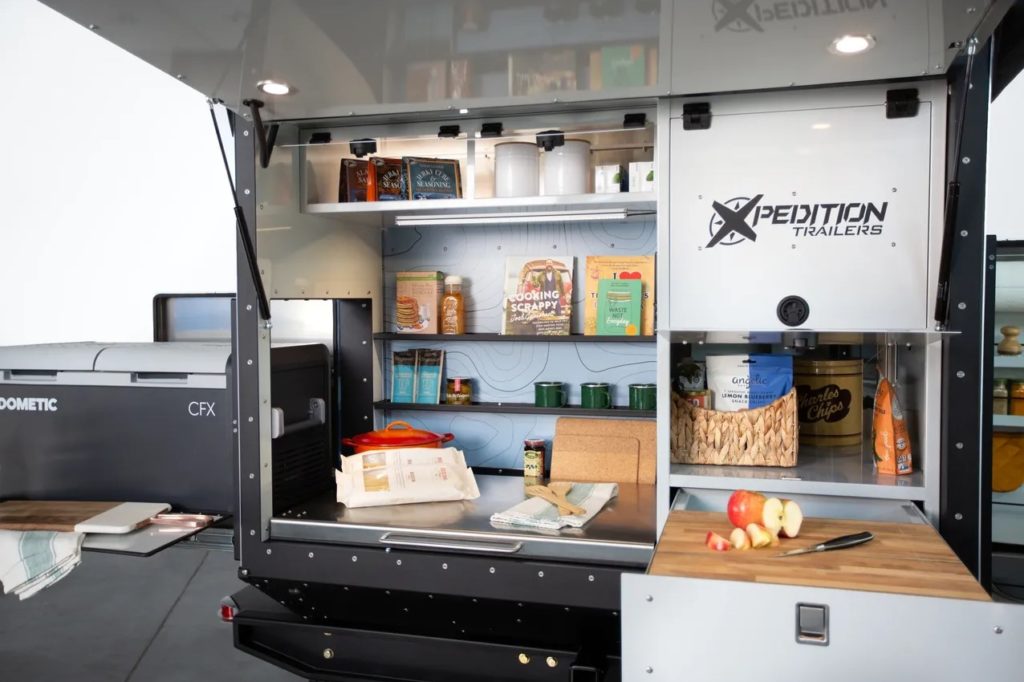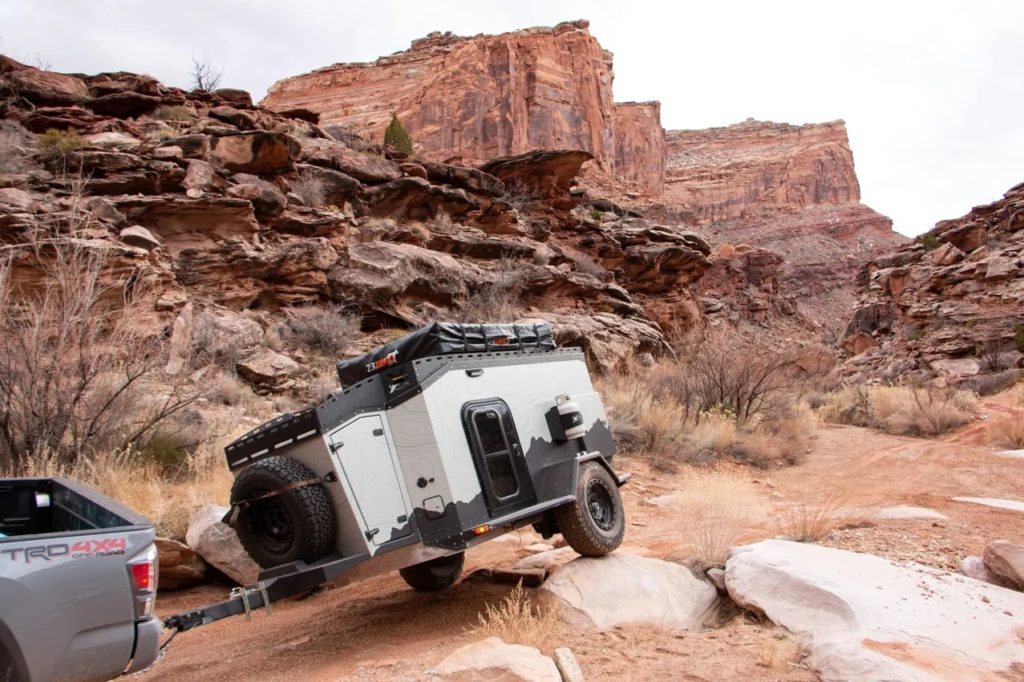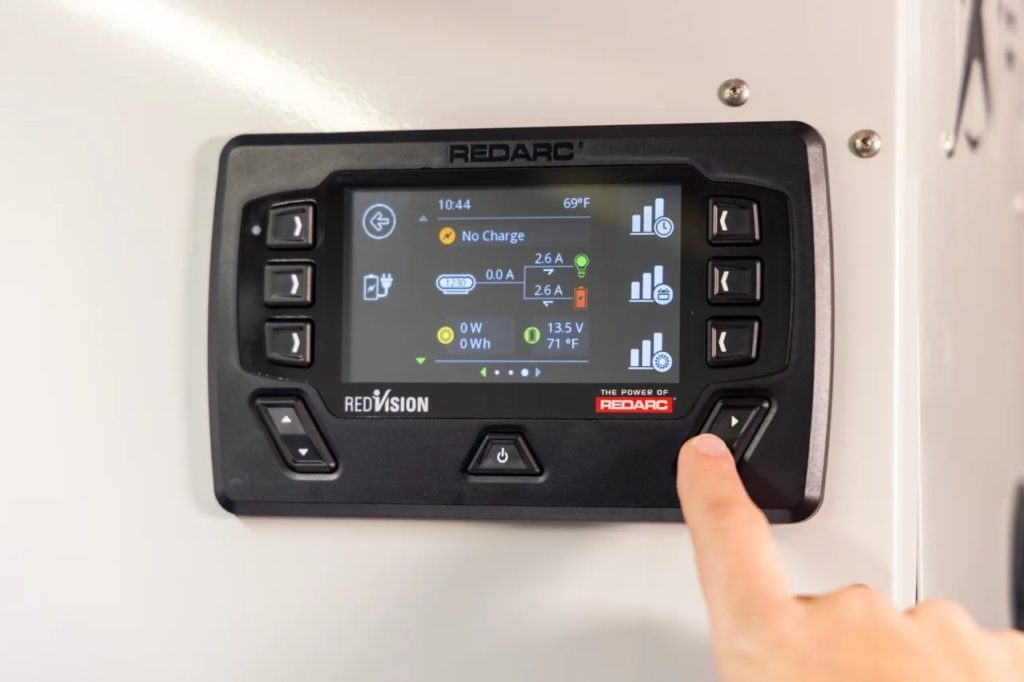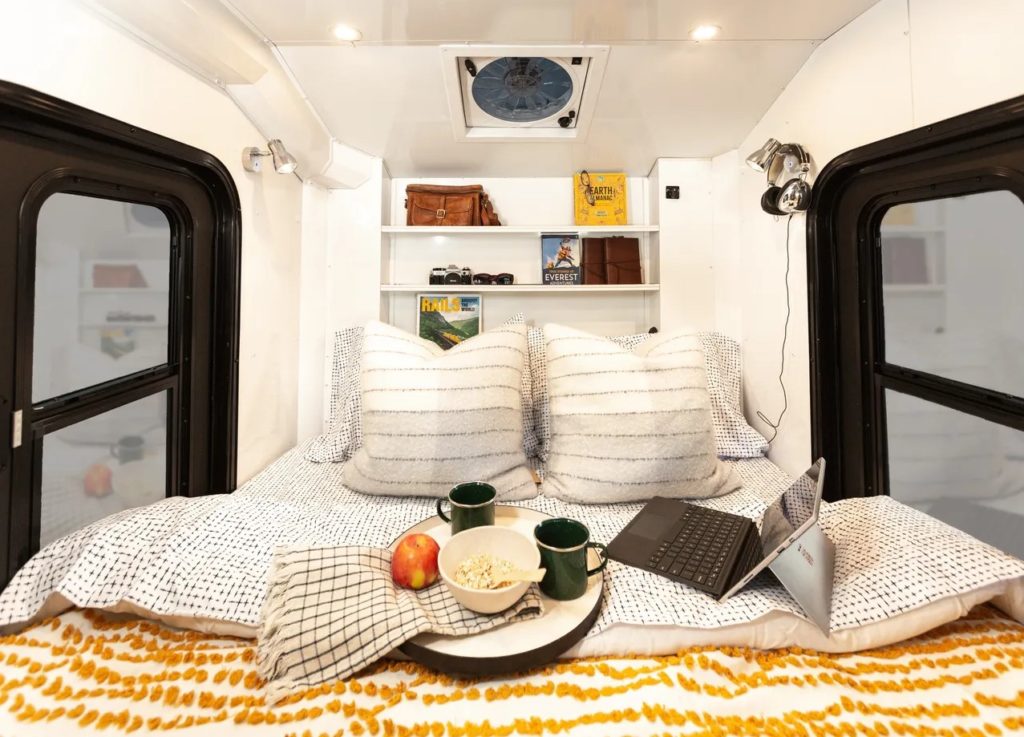 The first thing that jumps out to you when checking out the Voyager Camper Trailer is the massive kitchen, especially in relation to the size of the trailer. Dinner can become a group project with plenty of space to have multiple chefs in the kitchen, thanks to the clever use of multiple slides and plenty of storage. Expedition Trailers advertises that three adults can work in the kitchen simultaneously, and we believe it. The whole setup is close to twice the width of the trailer's frame.
Up top, you'll find a unique roof rack that follows the contours of the Voyager and allows the mounting of cargo cases and a rooftop tent. You can access the interior through dual side doors. Inside, a LED-lit sleeping area provides 130 cubic feet of usable space, and it's outfitted with a mattress that folds into a couch, a fan, and plenty of storage.
Overall the Voyager provides everything you need in an overland camper that can fit down tight and technical trails.
MSRP: $47,000