Overland Expo's educational programming is second to none. Each event features hundreds of session hours of classes that teach everything from vehicle recovery to camp cooking, from advanced navigation to border crossing basics, and from how-to-DIY-build-your-dream-rig to classes on drone videography. With such a wide array of class offerings, the instructors who come to the event to teach them are just as diverse and fascinating.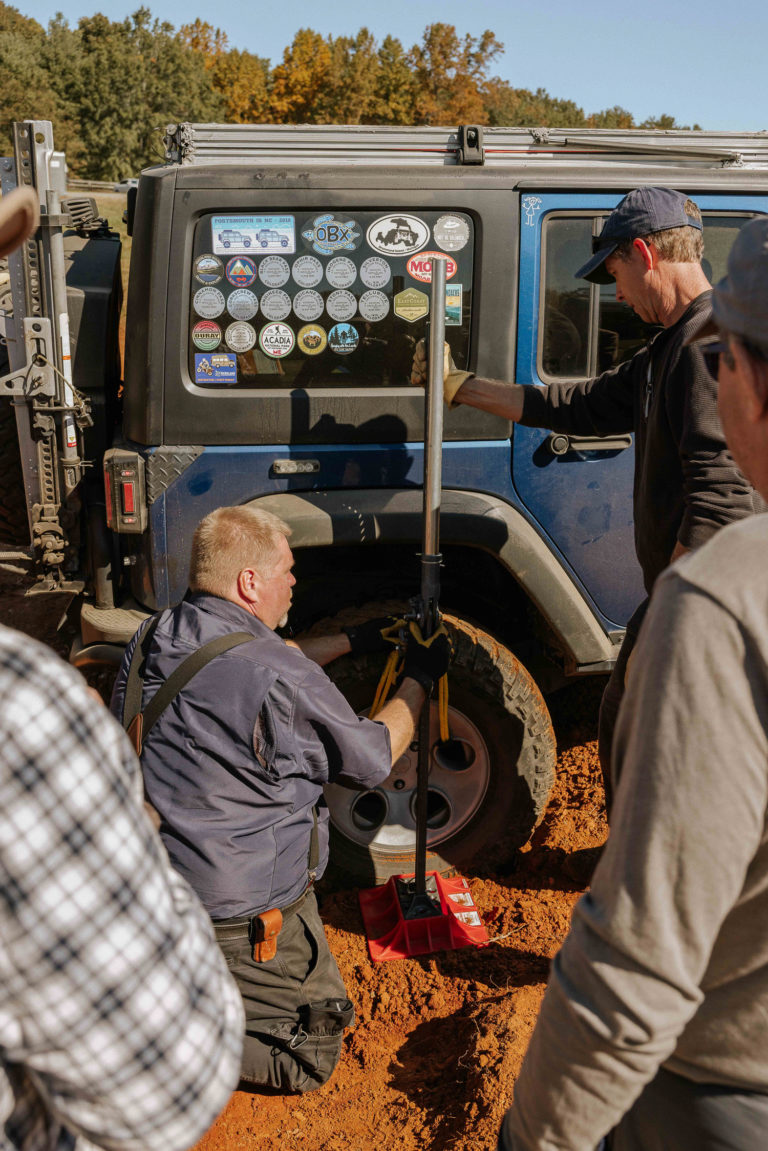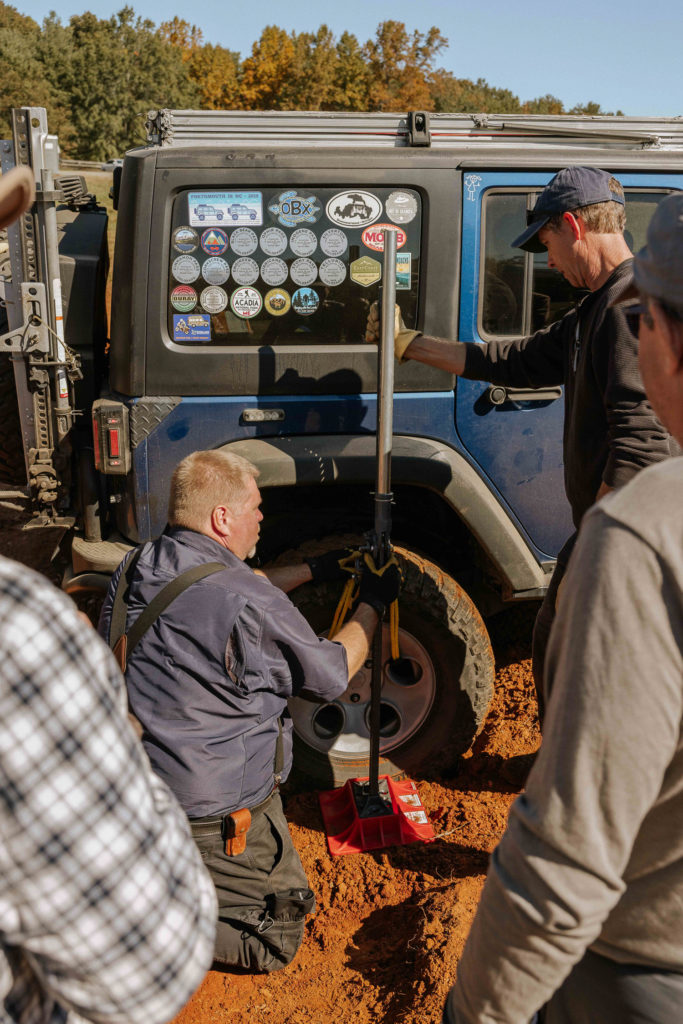 While there are industry experts who we invite back year after year, we open up new applications to teach prior to each event because we are looking for fresh, timely, and exciting topics and perspectives. We are currently accepting applications for all shows, and we are looking forward to adding to our community of Overland Expo educators this year. Why should you consider applying?
Over the years, I've attended Overland Expo as a general attendee, with an exhibiting company, as a presenter, and as a staff member who was managing volunteers and contractors. And of all the ways I've attended the show, I can say for sure that the best way to attend Overland Expo is as an instructor or presenter.
By now I'm sure we're all familiar with the notion that it feels better to give than to receive. But you'll do both if you teach classes at an Overland Expo. And this is why:
Paying it Forward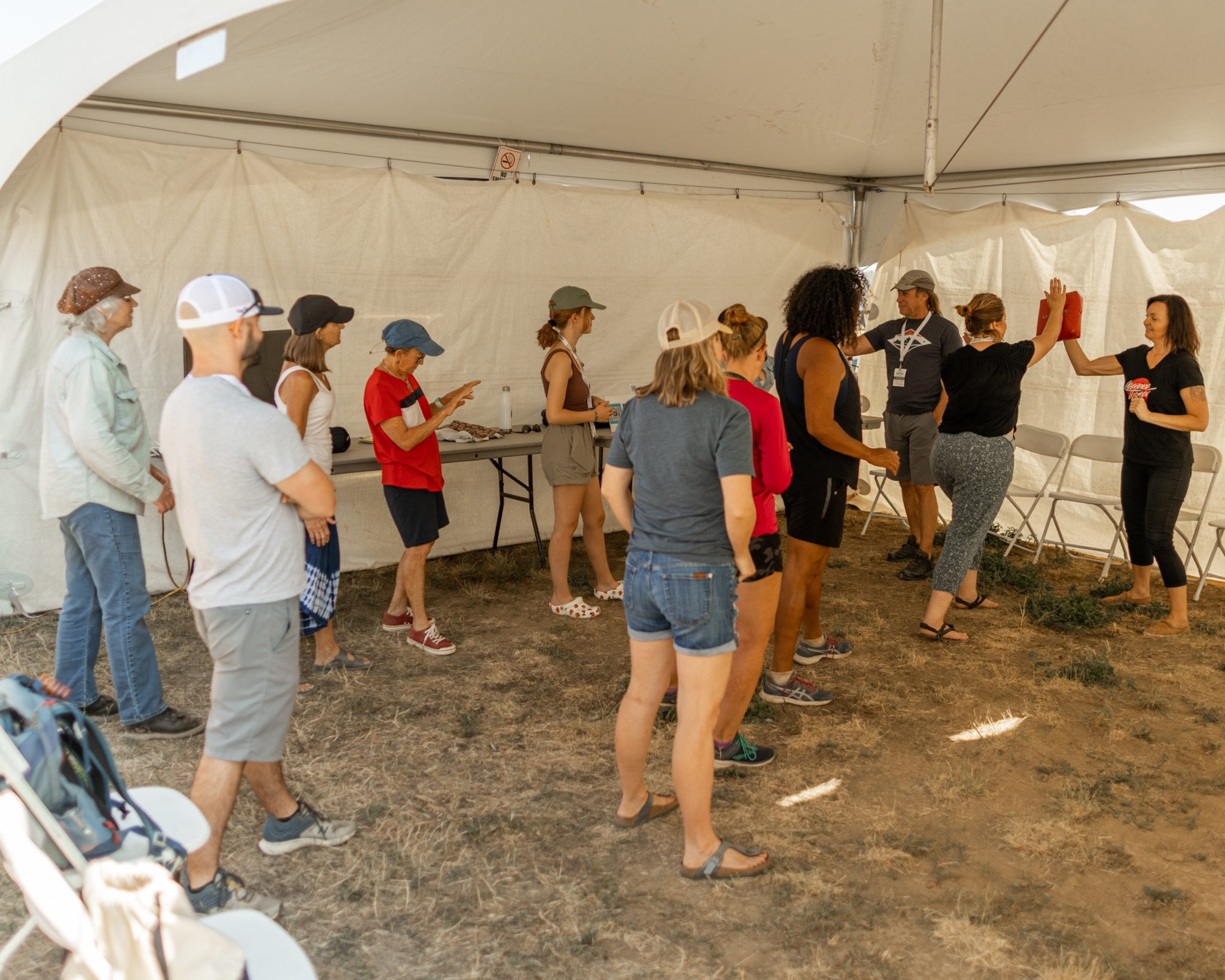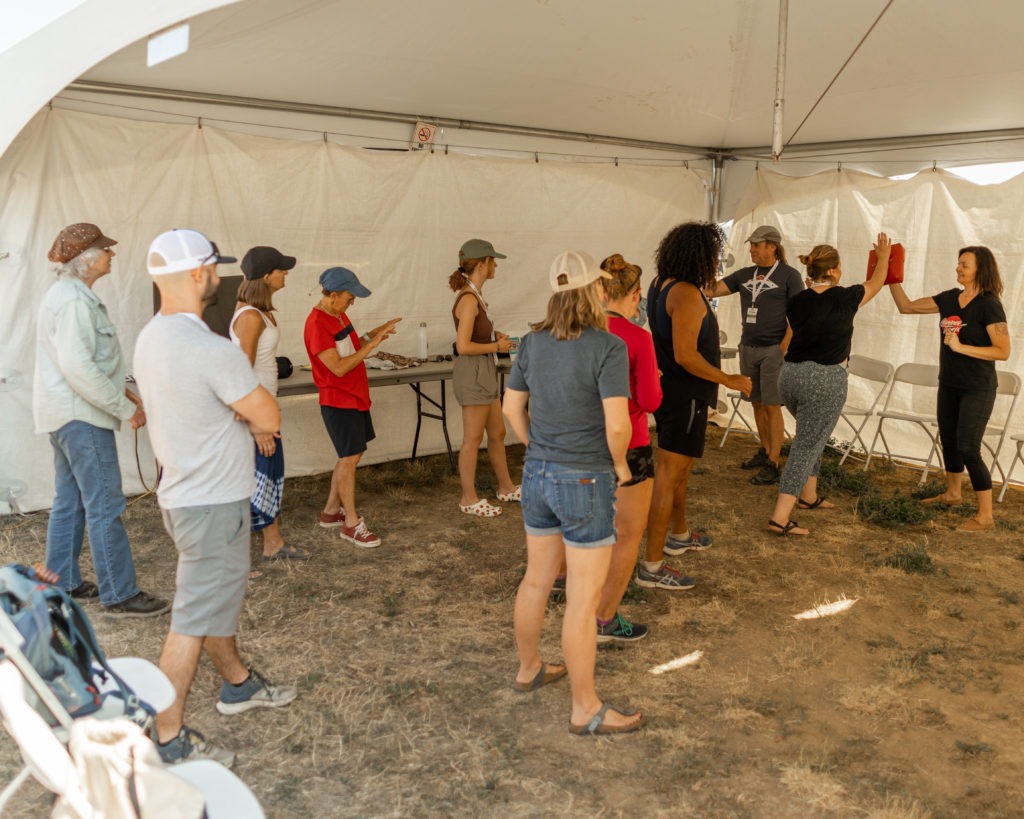 Sure, this is a matter of perspective, but out of all of the benefits I've enjoyed speaking at an Overland Expo, this one has been my favorite. So many people inspired me, bolstered my confidence, and gave me the tools to help me on my motorcycle ride around North and South America. The overlanding community helped me to increase my knowledge, skills, and actual physical tools. The best way I know to honor the time and energy they gave me is to give my time and energy to the next journeymen.
Sharing Knowledge Feels Good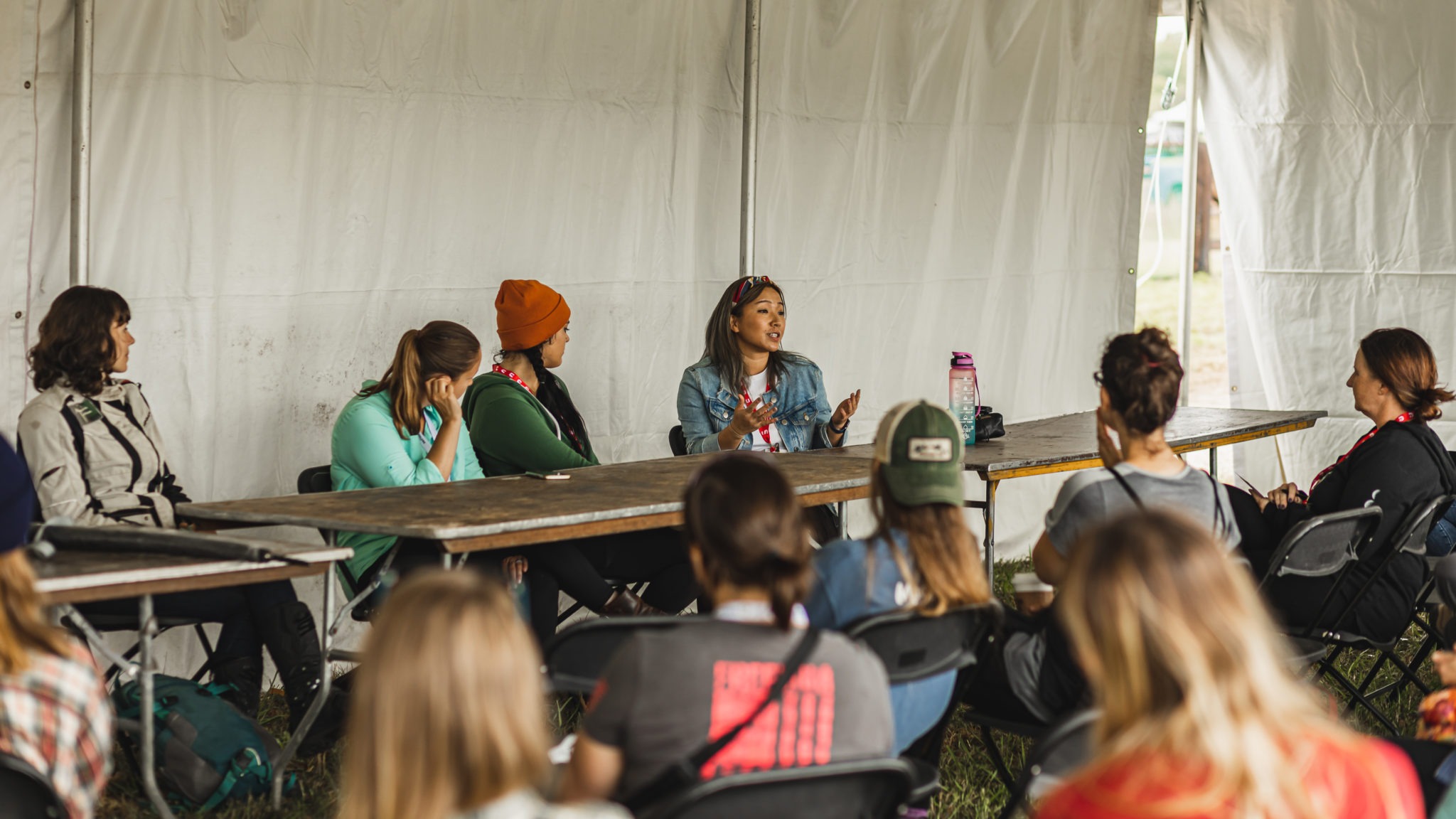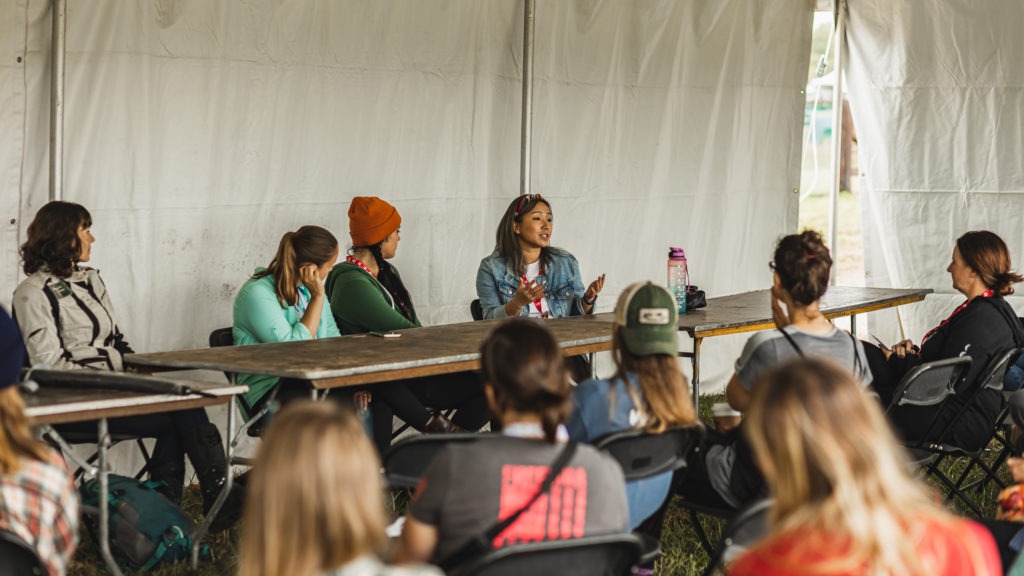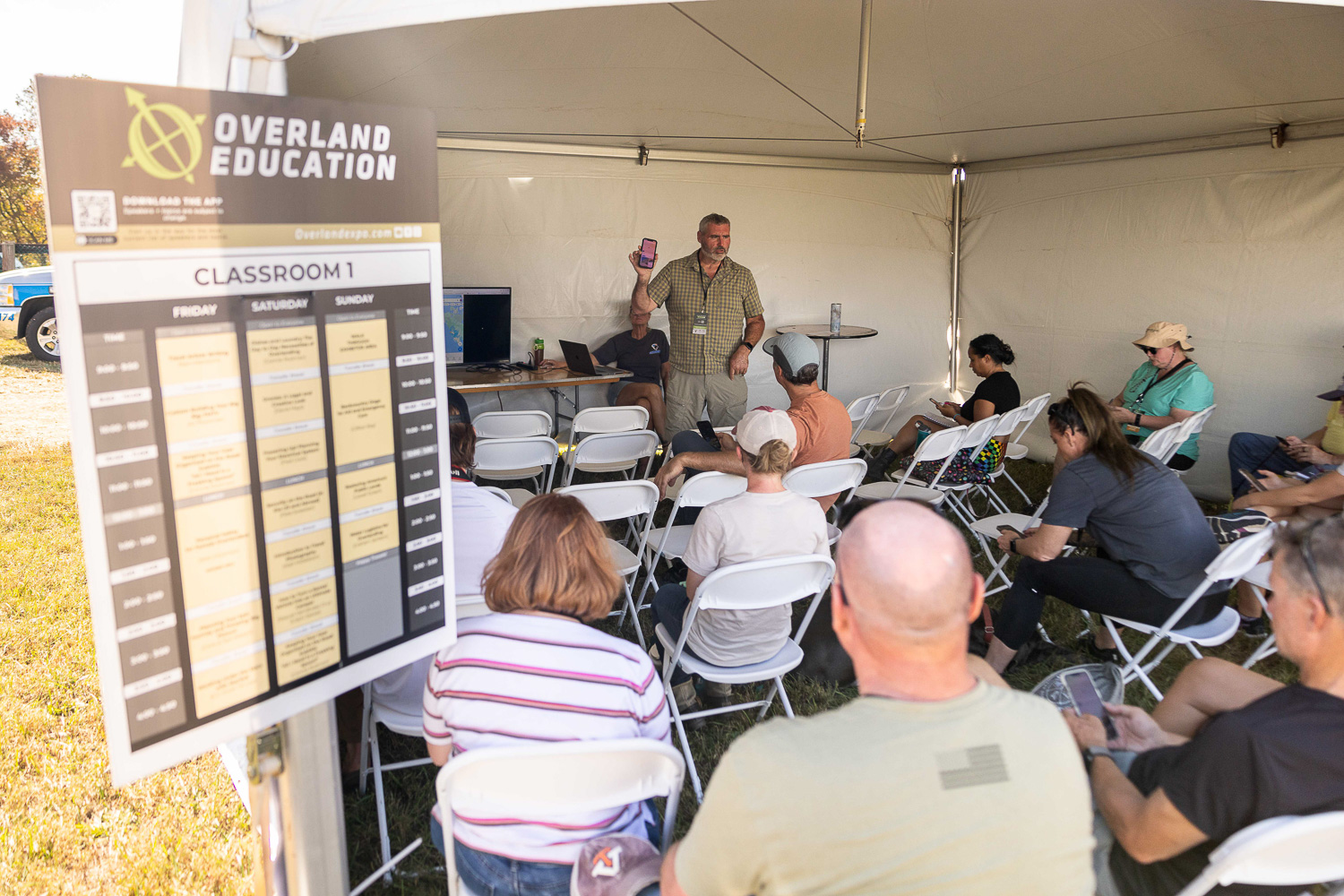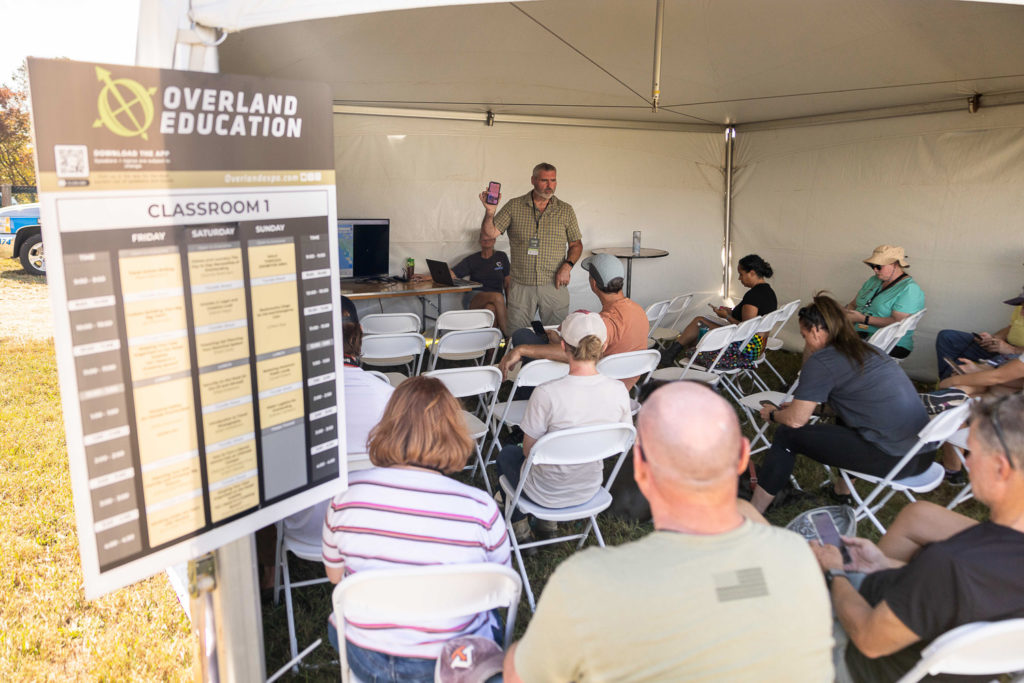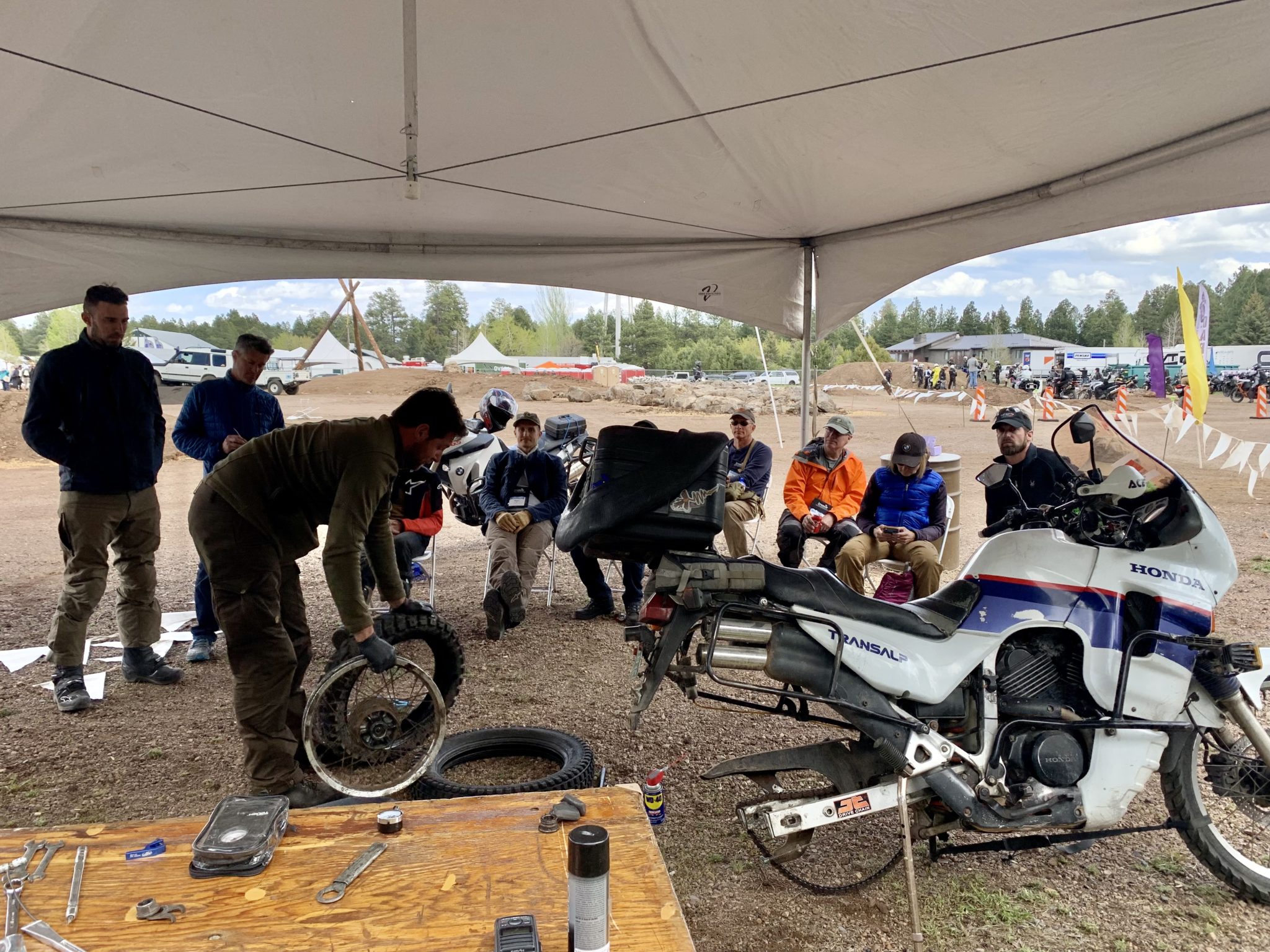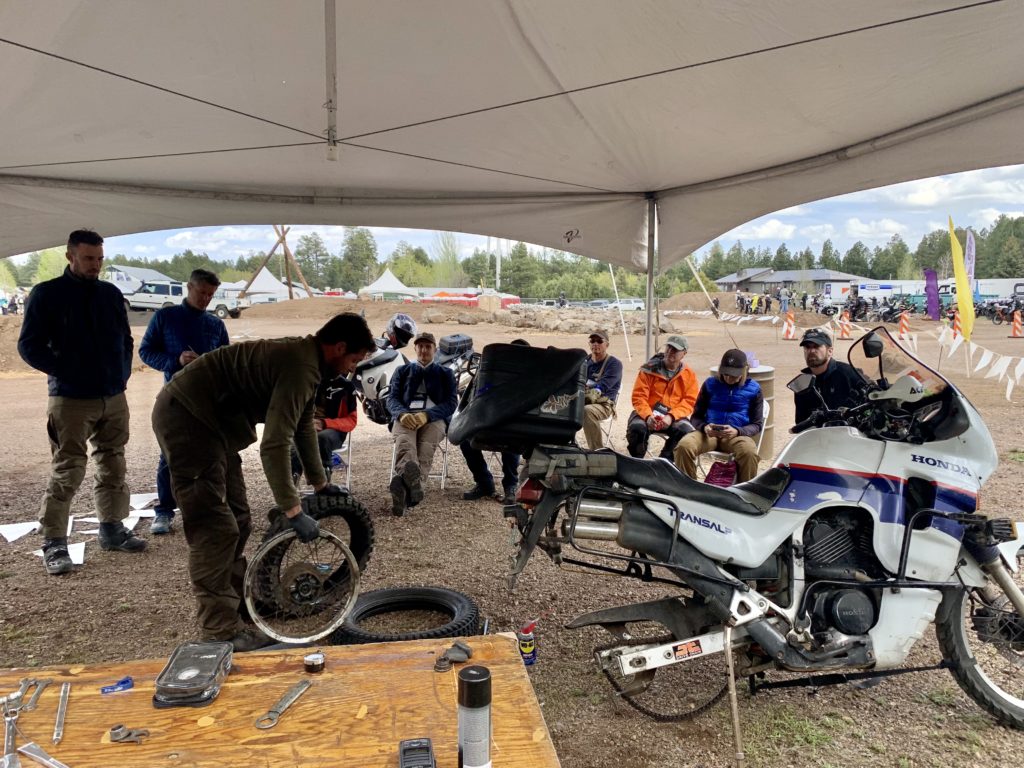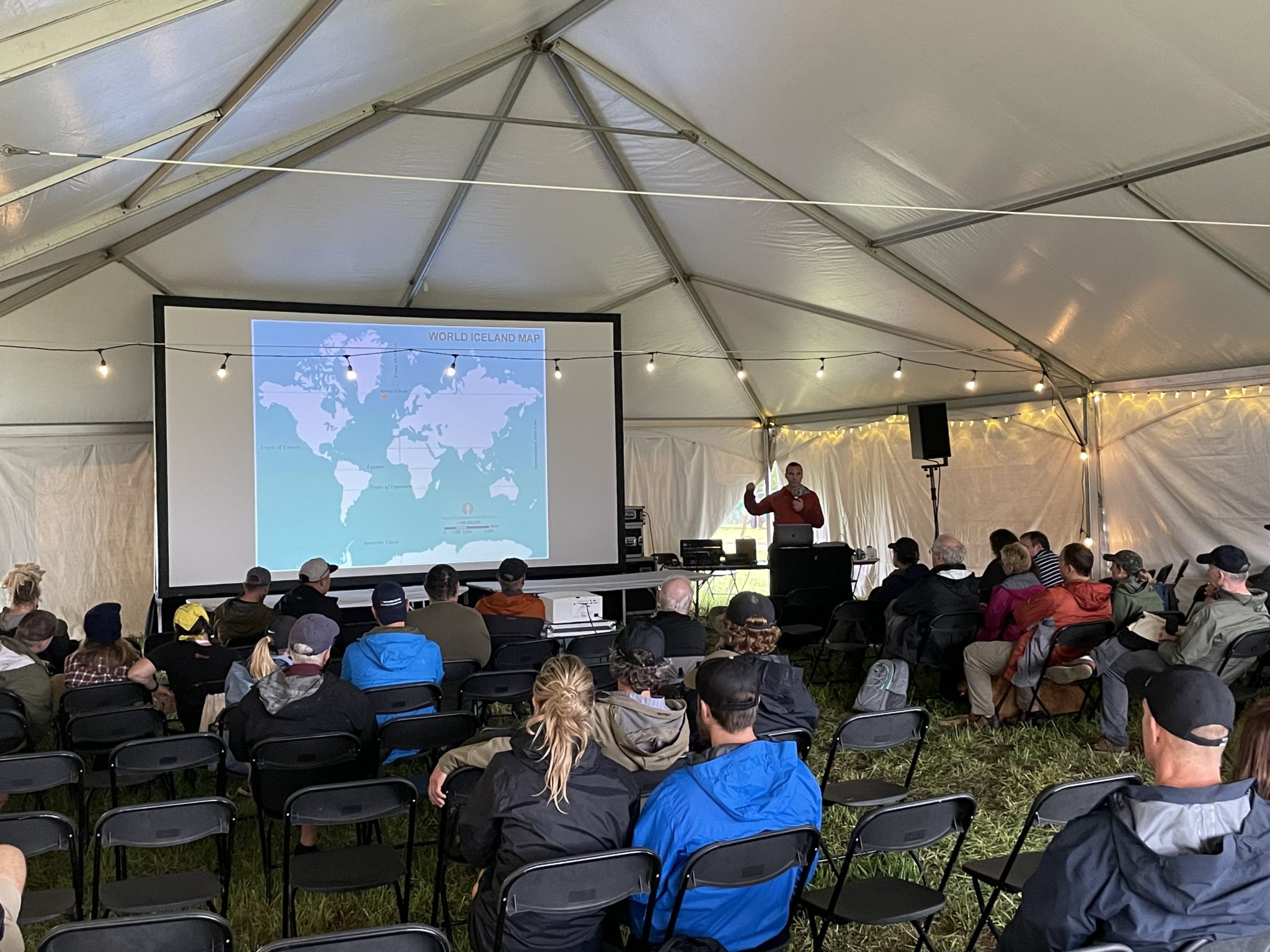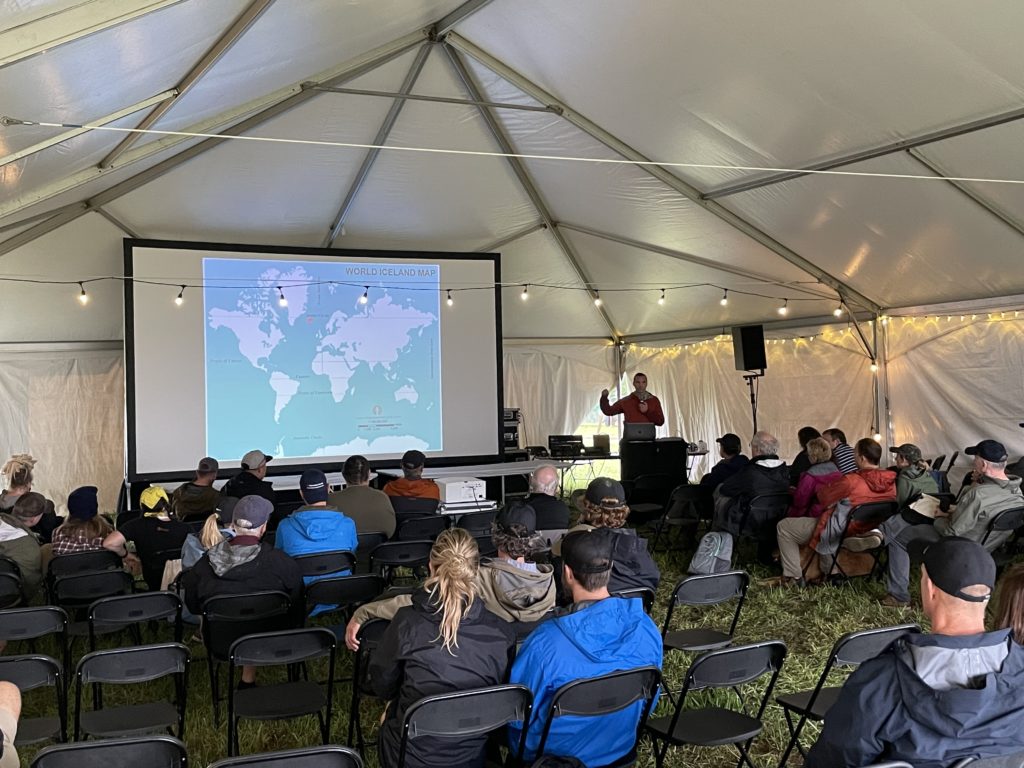 There's nothing like seeing the combined look of relief and joy on the face of someone you've just taught how to change a tire. Or the look of excitement when a teenager reluctantly tastes a recipe made from four basic ingredients in a single pot and then gets excited to replicate it back at their own camp. Not every day on the trail – or the Panamerican Highway – is full of rainbows and butterflies, but the tough days are often the ones that yield the greatest lessons. Sharing the hard lessons I've learned on the road has always made me feel like I've made good on the opportunity to not only learn from my mistakes but help others to avoid them and thereby better (or more safely) enjoy their journey.
When you teach at Overland Expo, you have the opportunity to capitalize on your experience in order to help someone else:
Overcome a concern that may have been keeping them from exploring further
Understand how to use a tool safely and effectively
Pick up a hack they'd never fathomed
Understand they are part of a larger community of curious adventurers
Feel inspired to see the world
These things break down barriers that keep people at home and away from having the adventure of a lifetime.
Complimentary Upgraded Weekend Pass with Camping
That's right: a free Weekend Pass with Camping (~$330 value) that comes with extra benefits, like:
Designated camping in the Instructor/Presenter Camping Area
Complimentary drinks at the Welcome Reception and at Overland Expo Happy Hours
Access to the ALL Overland Experience level classes and the ability to audit Overland Experience training classes.
The option to purchase a discounted Weekend Pass with Camping ticket for a partner/spouse.
Incredible Networking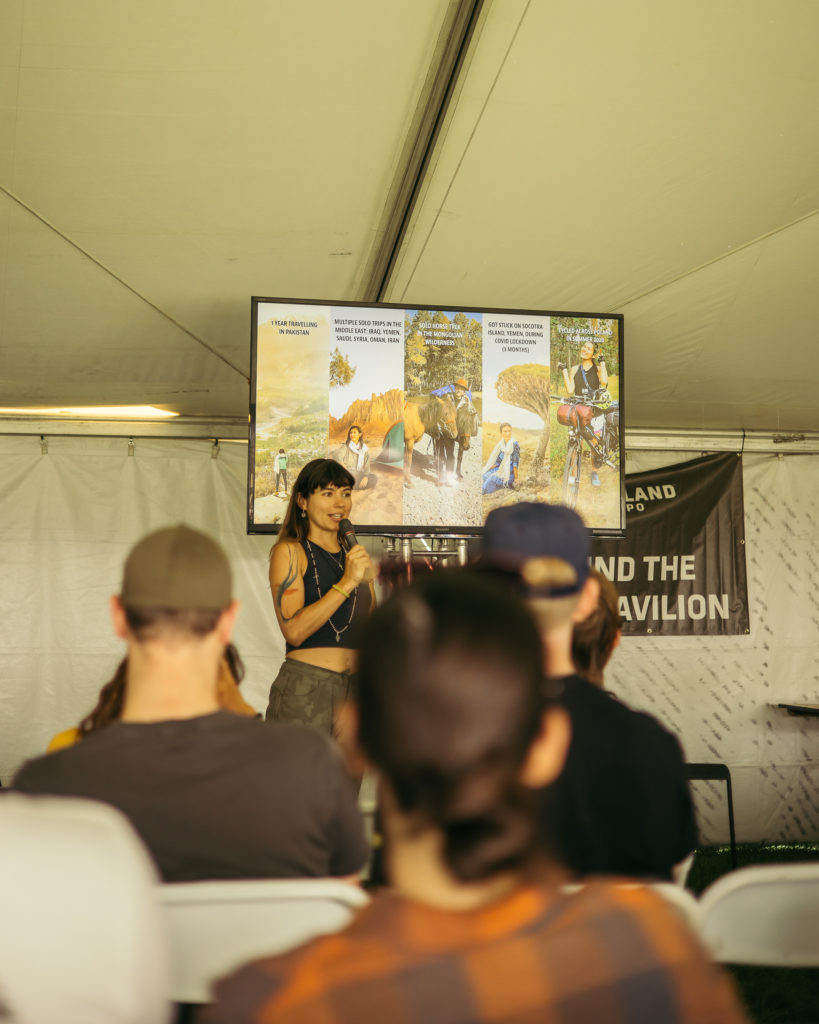 Overlanders are voracious consumers of information and adventure. So if you're like most of us, you've probably poured over the pages of all of Sam Manicom's books, soaked in the captivating beauty of photos captured by Overland the Americas, and following along As the Magpie Flies. As an Overland Expo instructor/presenter, you would be rubbing elbows with these legends in the overland community because you are one of them. Whether it's at a pre-event meeting, an Instructor/Presenter reception, or back in the Instructor/Presenter Camping Area, you'll be connecting with some of the best-traveled, most knowledgeable overlanders in the world.
Other Benefits
The opportunity to win Overland Expo gear
Early registration and access to the venue
Stipends for sessions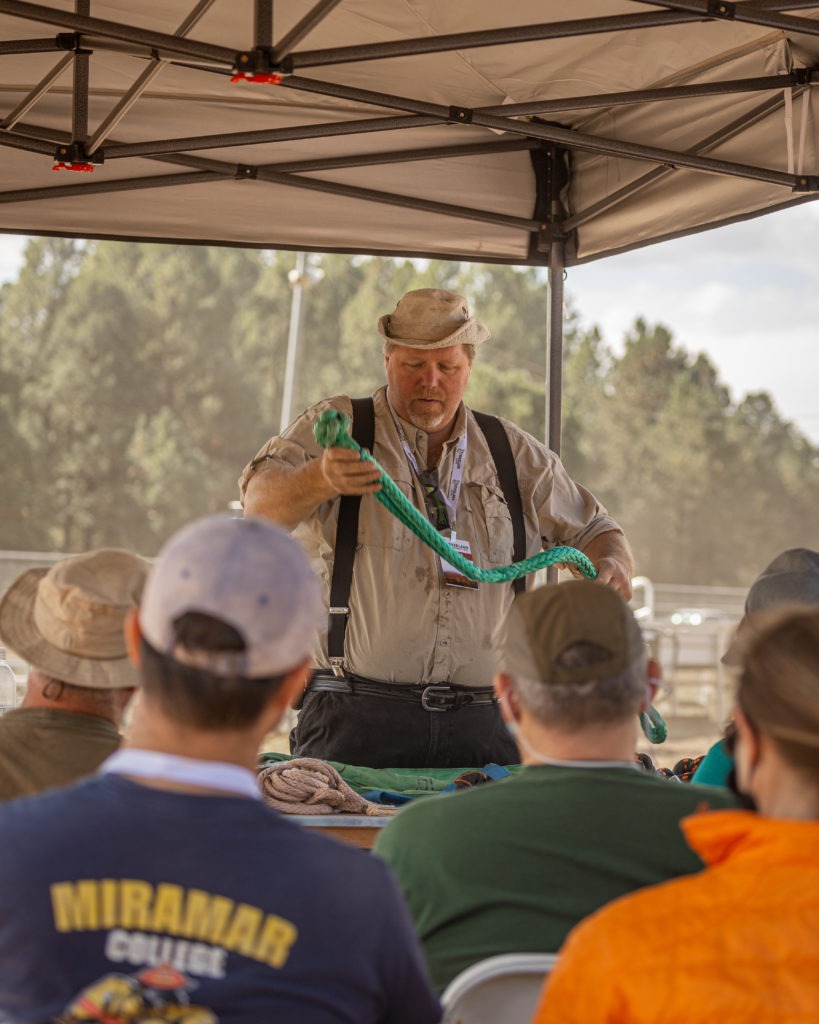 In closing, I'll tell you that some of the kindest, most meaningful, soul-lofting interactions I've had with people resulted from giving presentations, teaching classes, and being a part of the Overland Expo education community. So, if you have an area of expertise related to overlanding and would like to share that knowledge with attendees at an Overland Expo in 2023, please click below to learn more and fill out an application to instruct/present. If you're keen to teach at WEST, the application deadline is March 17, 2023.
Questions? Contact: [email protected]