Chinese vehicle and EV maker BYD is looking to take on Hummer and all comers with a new brand and a new all-electric halo SUV model called the YangWang U8.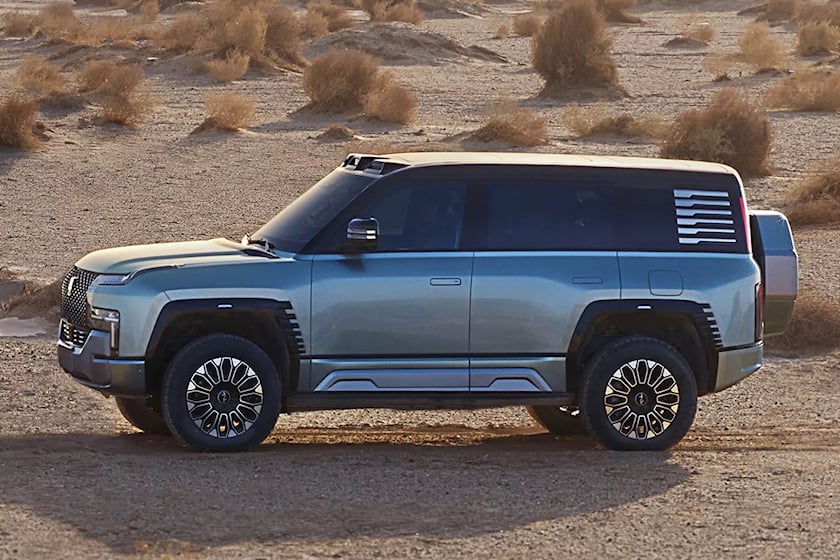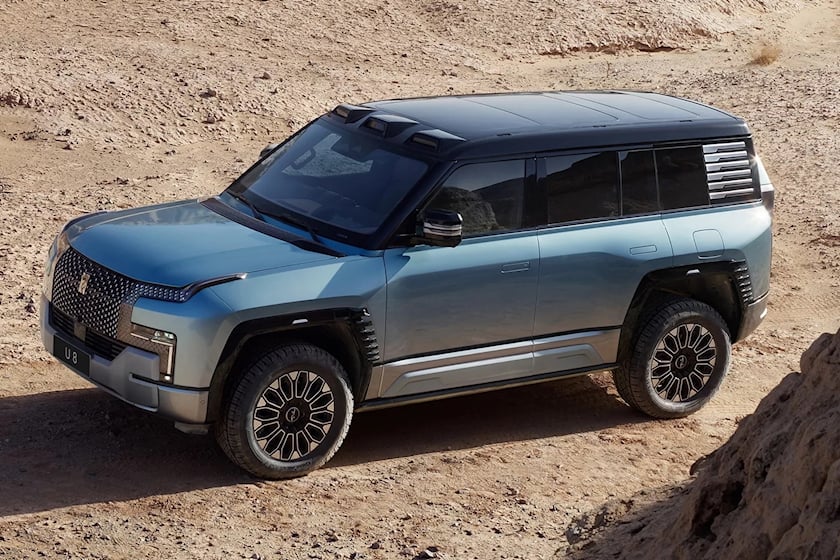 The off-road capable U8 SUV comes on the heels of the U9 supercar from BYD, which has positioned the U8 under the new brand YangWang. While that moniker may elicit chuckles in countries outside of China, it roughly translates aspirationally to "looking up" for the home market. The styling of the U8 is strongly reminiscent of a Land Rover Defender 100, which we reviewed here.
The beast of an SUV sports some serious capabilities, including a total of 1,100 claimed horsepower from its four electric motors, the ability to crab and tank turn. Perhaps most notably, BYD claims it will be able to float due to a sealed construction scheme based around a ladder frame. No word yet on if propellers will be included as an option, but the U8 will also be capable of going 75 mph on its run-flat tires.
Battery range was not specified, but it will use BYD's proven "Blade" batteries. BYD is no newcomer to EVs; they sold nearly a million last year – including thousands of all-electric buses and other vehicles. That expertise has given them the literal power to push the U8 to 60 miles an hour in just under three seconds.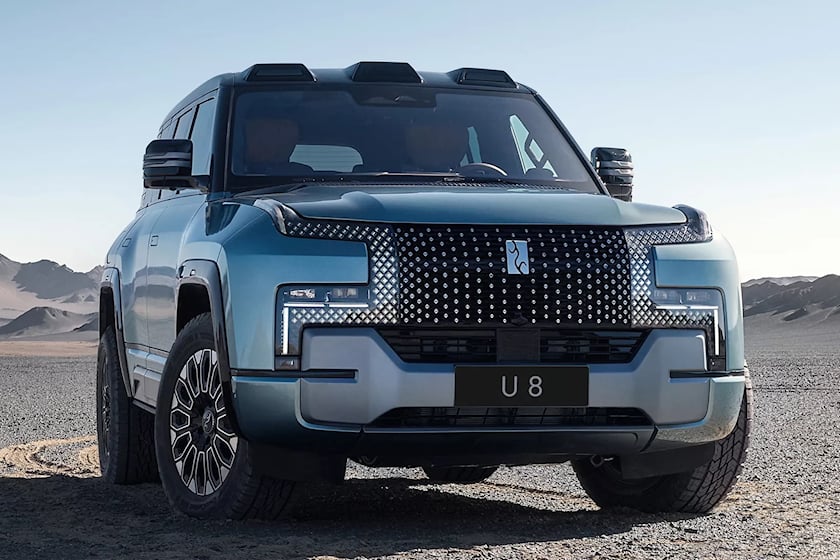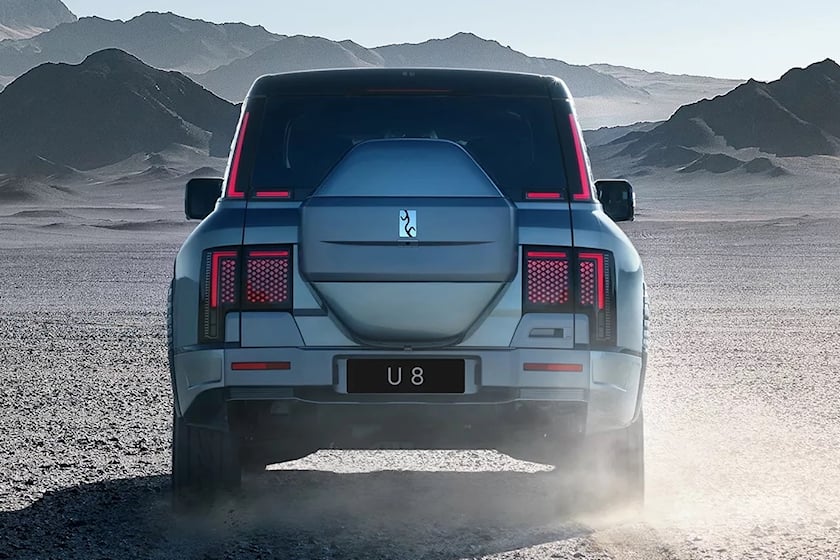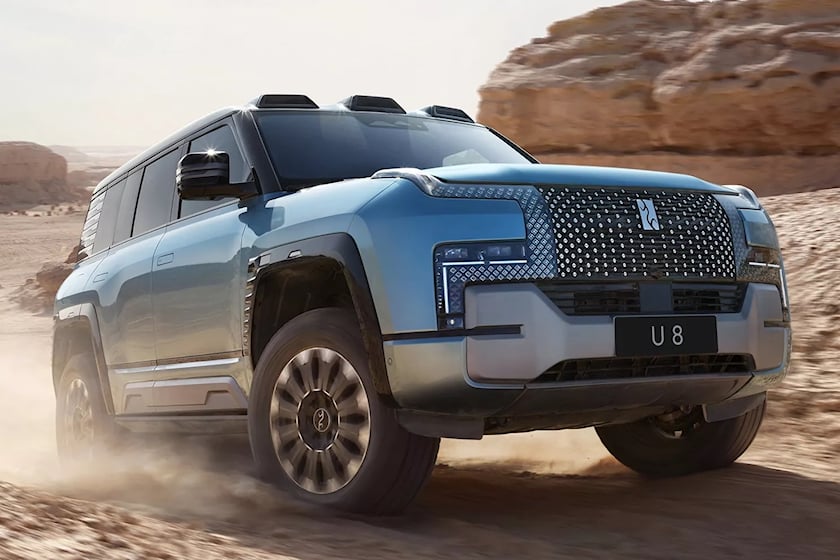 Another important number is the price, about $145,000 at current exchange rates. However, it's unlikely to come to markets outside China anytime soon and would likely require a rethink of the name if it did. That's not to say it won't ever happen, as BYD sells their electric buses worldwide. The publicly traded company is the primary competition for Elon Musk's Tesla in China, where it has a nearly equal market share.
No production date has been specified for the U8 by BYD.