Bentonville, Arkansas-based EV maker Canoo just announced that they fulfilled a contract with the U.S. Army that they earned in July 2022 by delivering its new light tactical vehicle to the Army for analysis and demonstration.
The Canoo Light Tactical Vehicle (LTV), which appears to be a modded version of the Canoo Pickup Truck, is engineered for durability in extreme conditions, versatility in configuration, and enhanced performance. It incorporates carbon Kevlar to protect both the battery bank as well as the passengers. The LTV also boasts a stealth mode for secretive missions.
Canoo Light Tactical Vehicle (LTV)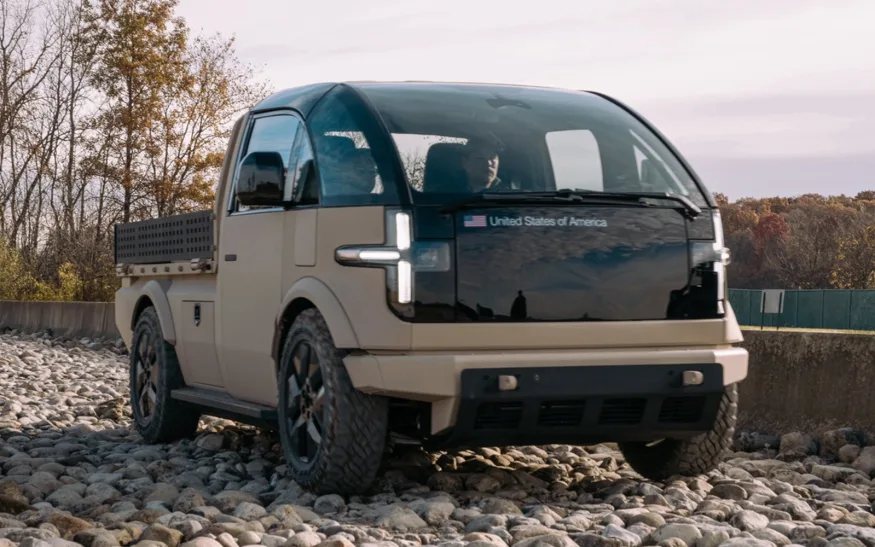 "The LTV is another milestone proving the power of our technology and how it can be used, even in tactical situations," said Tony Aquila, Chairman & CEO at Canoo. "This is a winning algorithm for our customers and company."
Canoo Light Tactical Vehicle Versatility
The Canoo LTV is highly-versatile and can be used as a pickup truck, a convertible flatbed, a cargo vehicle, and more. In its flatbed layout, the LTV can carry oversized materials like tactical equipment or mission-critical gear.
Canoo's proprietary modular attachment system allows users to easily interchange the flatbed walls with multiple types of mounts, including racks, ramps, storage boxes, tents, or tactical systems. The modularity allows the LTV to be used for mission-specific use cases at a lower cost investment for the U.S. Army.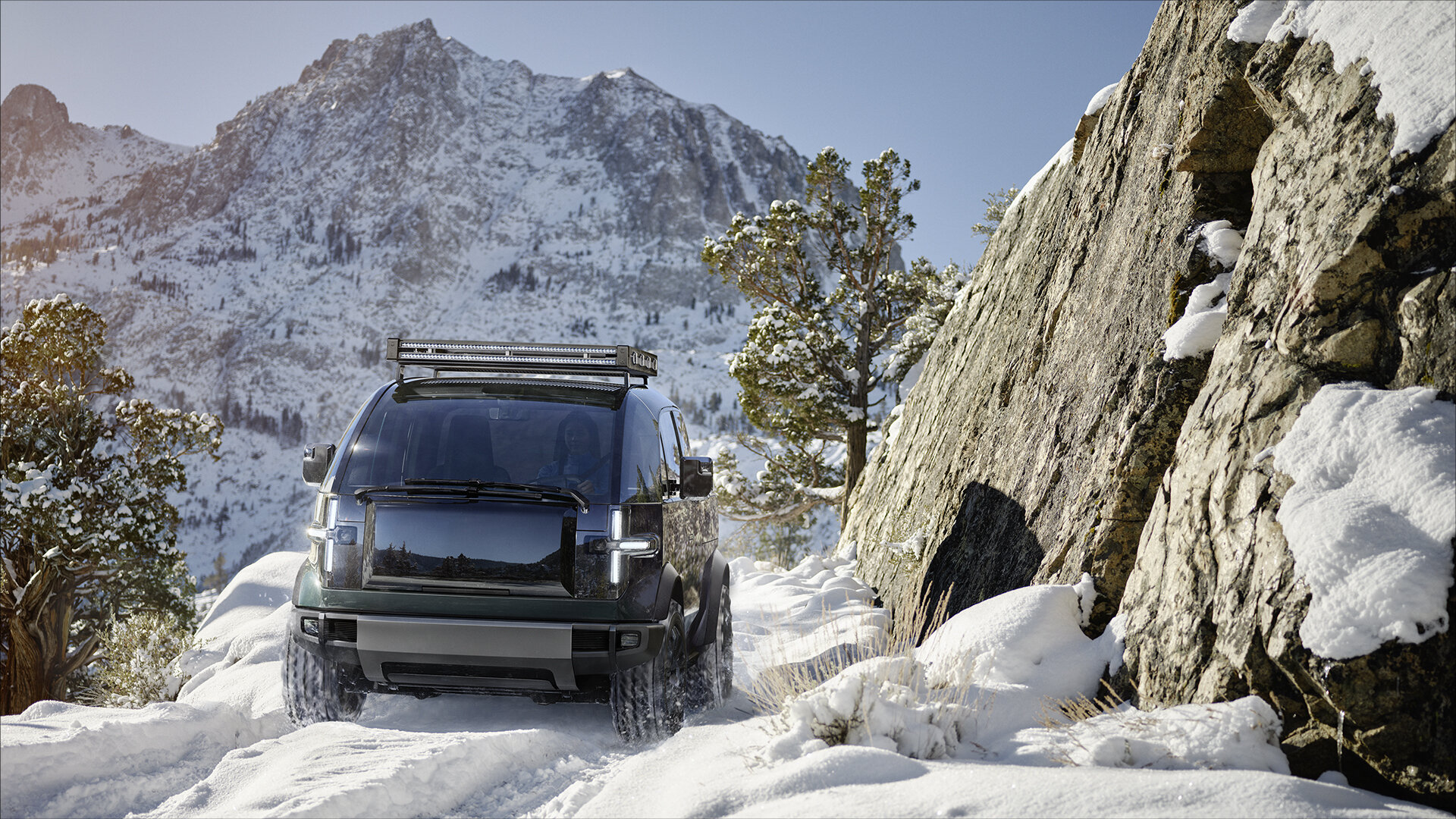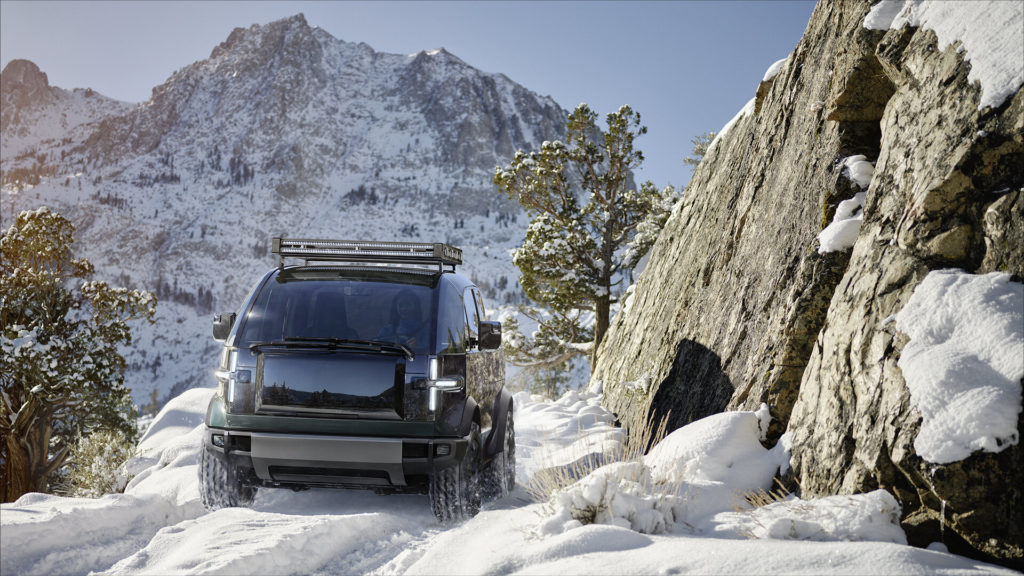 Canoo Light Tactical Vehicle Performance
While specifications have not been disclosed at this time, if the specs are the same as the Canoo Pickup, the Canoo LTV should provide 200+ miles of range on a single charge. The dual motor configuration creates up to 600 HP and 550 lb-ft of torque, which is enough to get out of some tough situations while on road or offroad. The Canoo Pickup has a payload capacity of up to 1,800 pounds.
Where the Canoo LTV differs from the pickup is in the way the designers tackled the increased demand of offroad environments and varied terrain. The Canoo LTV incorporates air springs, a lifted suspension, and 32-inch all-terrain tires to provide higher ground clearance suitable for rugged conditions.
Is the Canoo LTV the Future of the U.S. Army?
It is hard to say if the Canoo LTV will meet the U.S. Army's needs, which is why they are in an analysis and demonstration process using the LTV.
In early 2022, the U.S. Army released its climate strategy report, outlining incredibly ambitious renewable energy and decarbonization goals, one of which is fielding all-electric combat vehicles and reaching net-zero emissions in all of the Army's procurement by 2050. Obviously, moving to vehicles like the Canoo LTV would allow the Army to hit those goals.
It remains to be seen how the military will implement the necessary infrastructure upgrades to allow for EV recharges in the field, but the move to EV is happening sooner rather than later.