Chevrolet has revealed its latest updates to the Silverado full-size pickup, and a new ZR2 trim called "Bison" that features a collaboration with American Expedition Vehicles (AEV) should hold strong appeal for overlanders.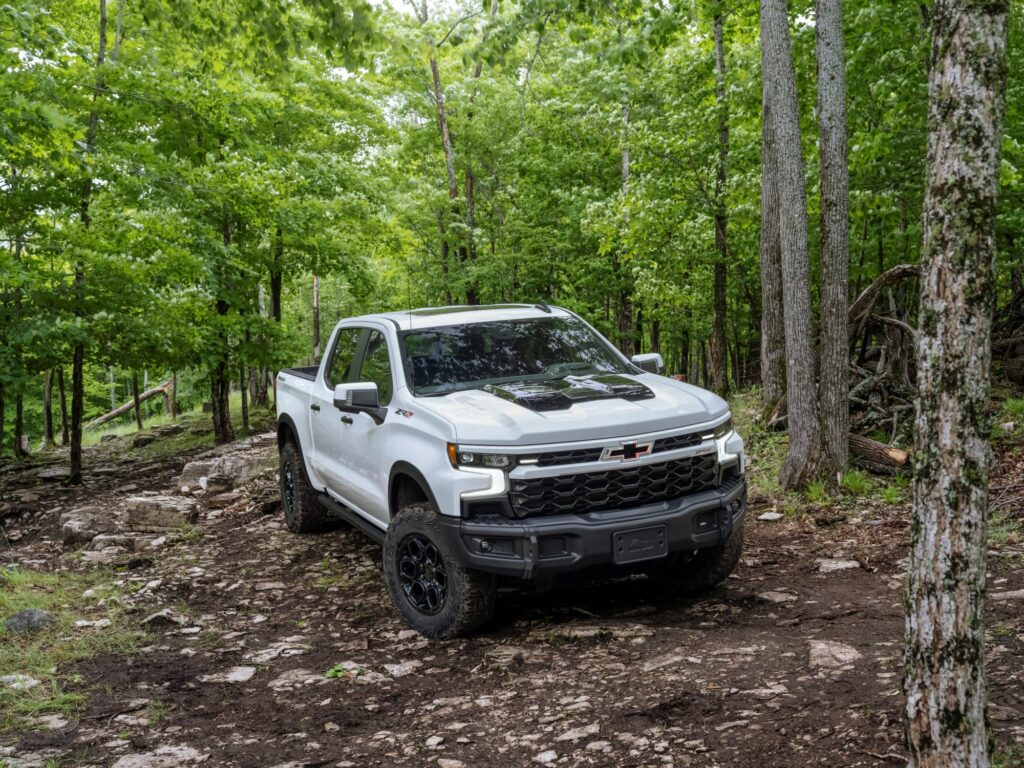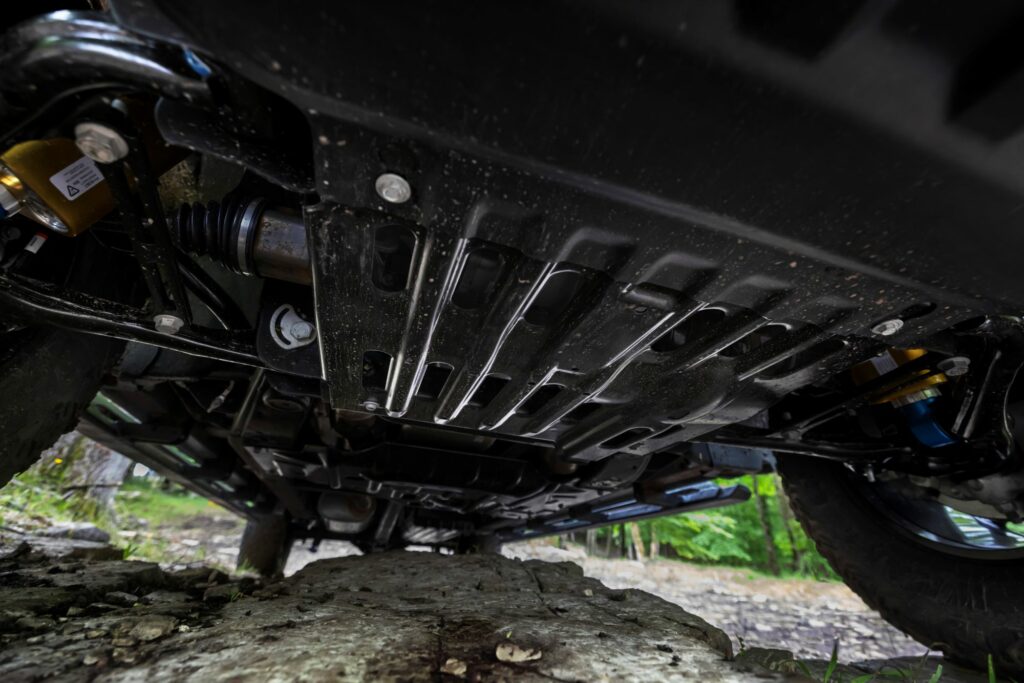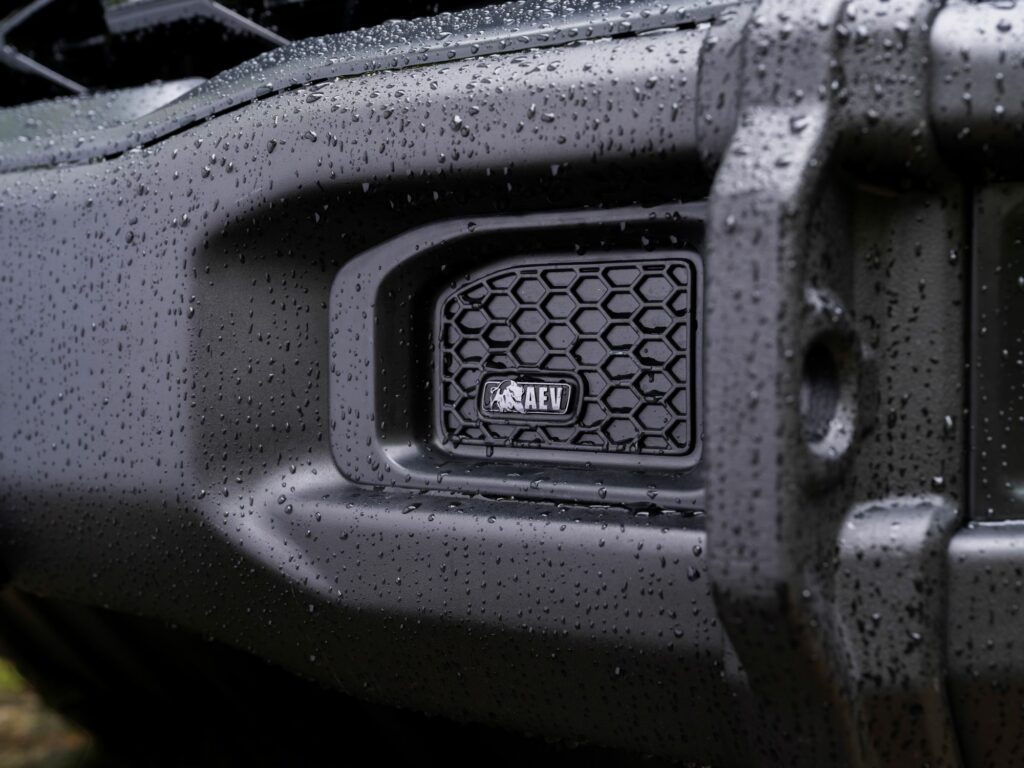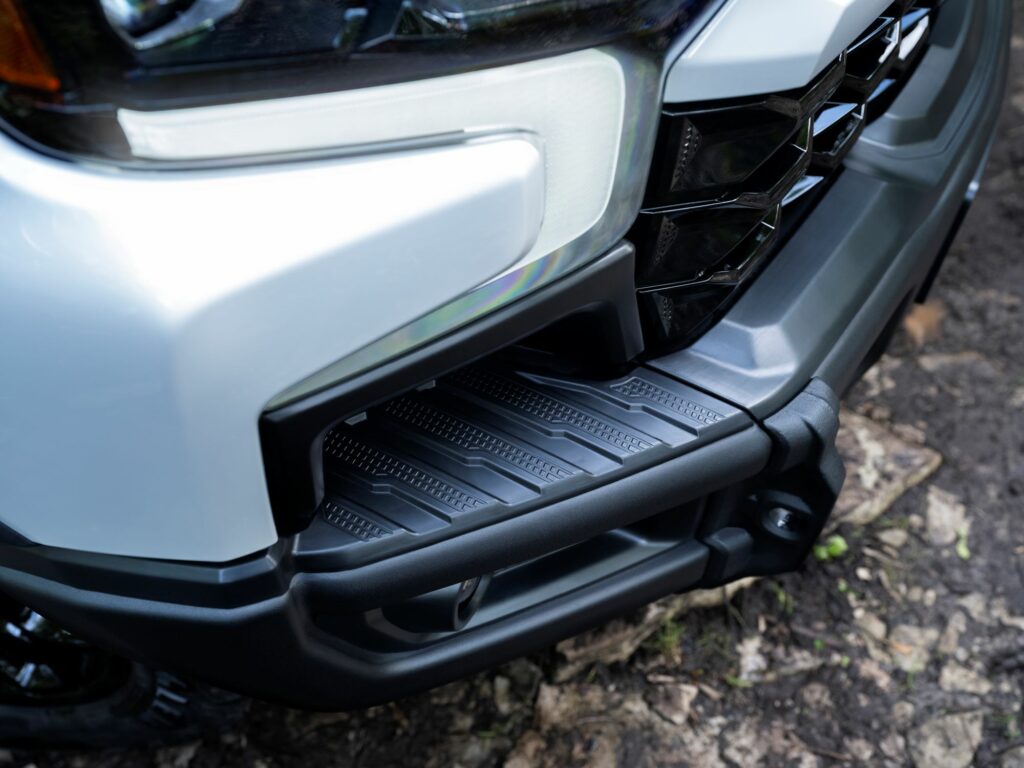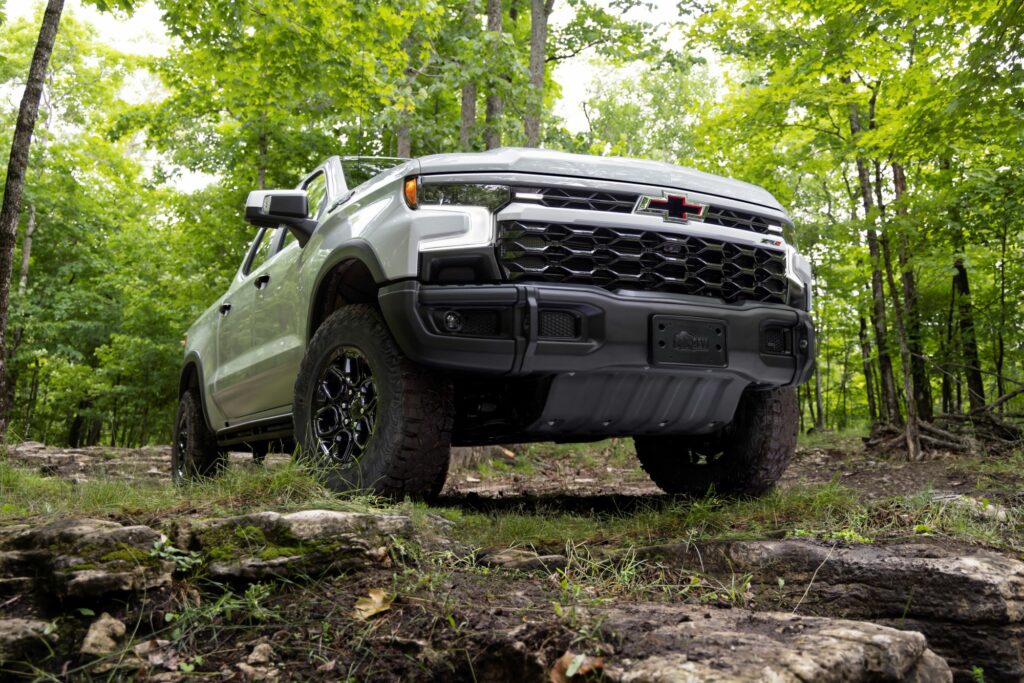 While lower-spec Silverados will have the option to use Chevy's reskinned 2.7-liter turbo four-cylinder, the two top HD ZR2 models will rely on V8 power. Buyers will have the option of a naturally aspirated 401 horsepower 6.6-liter gas engine or a 470 6.6-liter turbo-diesel. Both engines will flow power through a 10-speed Allison transmission. And while the gas V8 makes a stout 464-pound feet of torque, it pales in comparison to the 975 nits the diesel can muster. As expected, the diesel out-tows the gas version, with an 18,500-pound capacity versus 16,000 pounds for the gas V8. Both versions are available only in crew cab configurations. The diesel ZR2 also outweighs the gas variant by over 600 pounds.
The top-spec Bison version adds about another 200 pounds since it's equipped with a long list of AEV goodies, including gloss black 18-inch AEV wheels, a high-approach stamped-steel front bumper with integrated recovery points, and a stamped-steel cut rear bumper with recovery points.
Undercarriage protection comes from stamped steel AEV underbody skid plates up front and under the steering rack, exhaust, and transfer case. Both ZR2 trims also receive Multimatic DSSV spool-valve dampers with unlimited tuning ability, according to Chevrolet. AEV badging on Bison seatbacks and exterior points announce your off-roading intentions.
Inside the Bison, a new 13.4-inch touchscreen command center is canted towards the driver, and a 15-inch HUD projected into the windscreen can show incline and tilt data in real-time. There's also expanded wireless phone charging, and despite the luxurious leather surfaces, Chevrolet says the materials are designed to be wiped clean after a fun day in the rough stuff.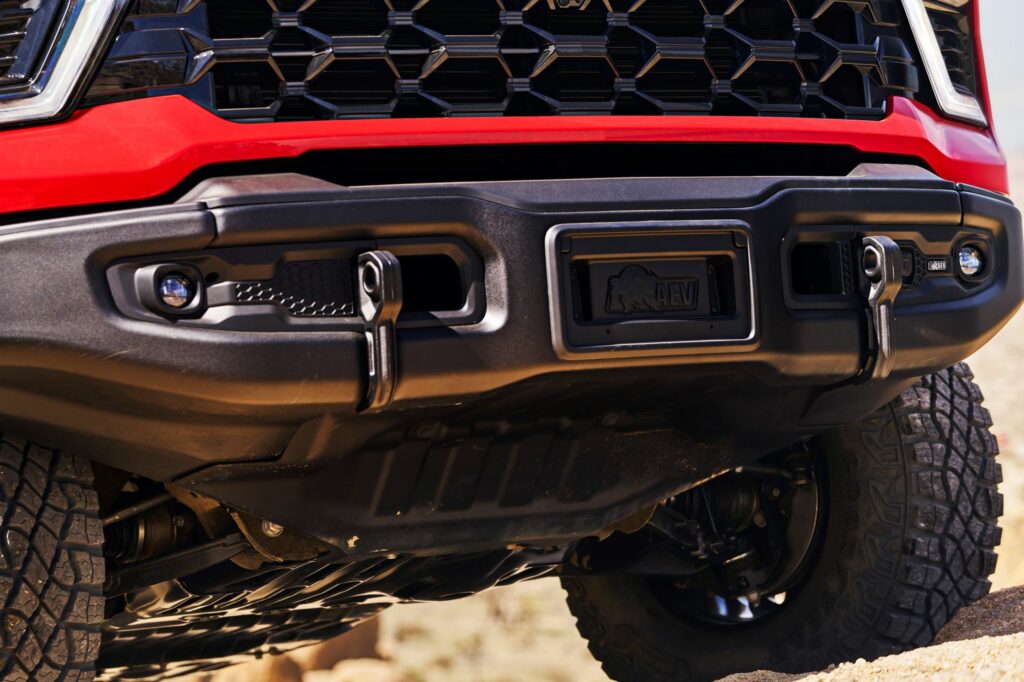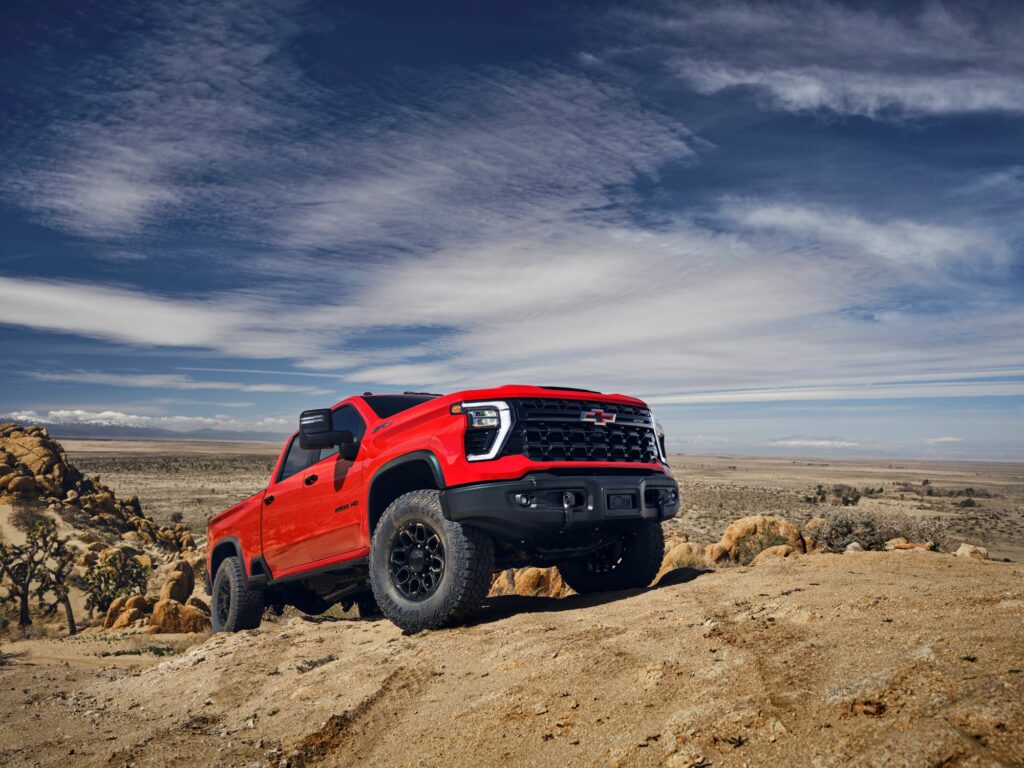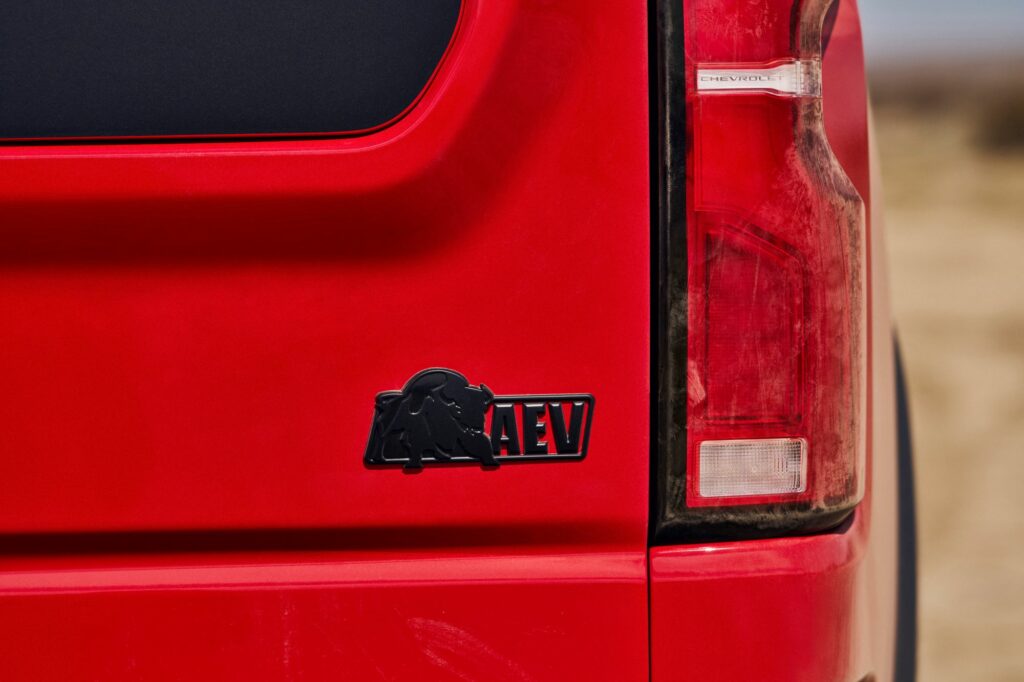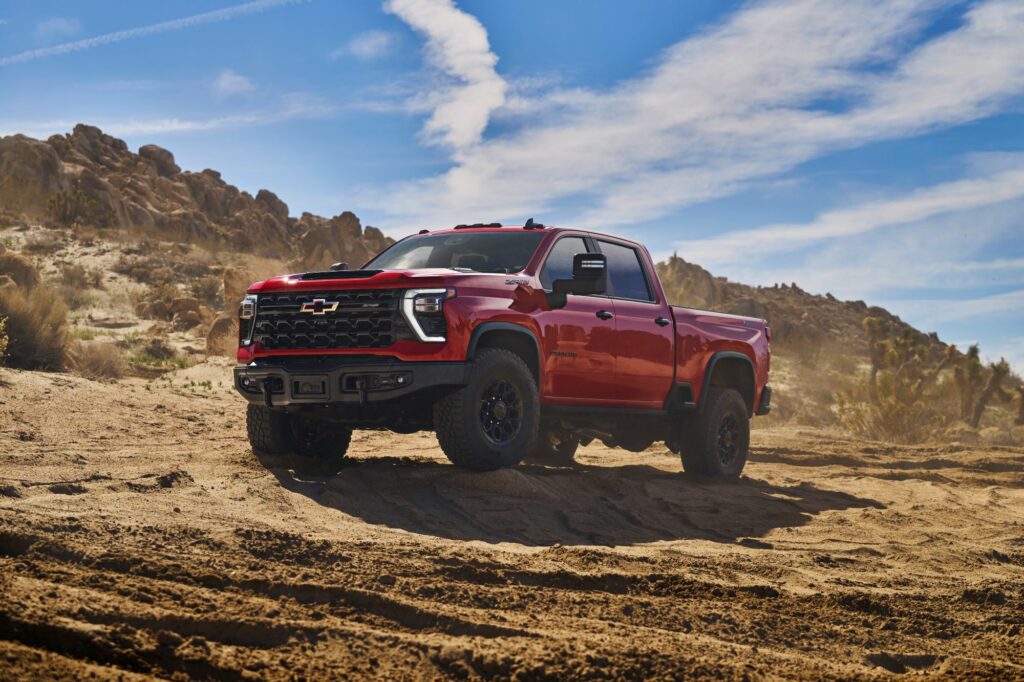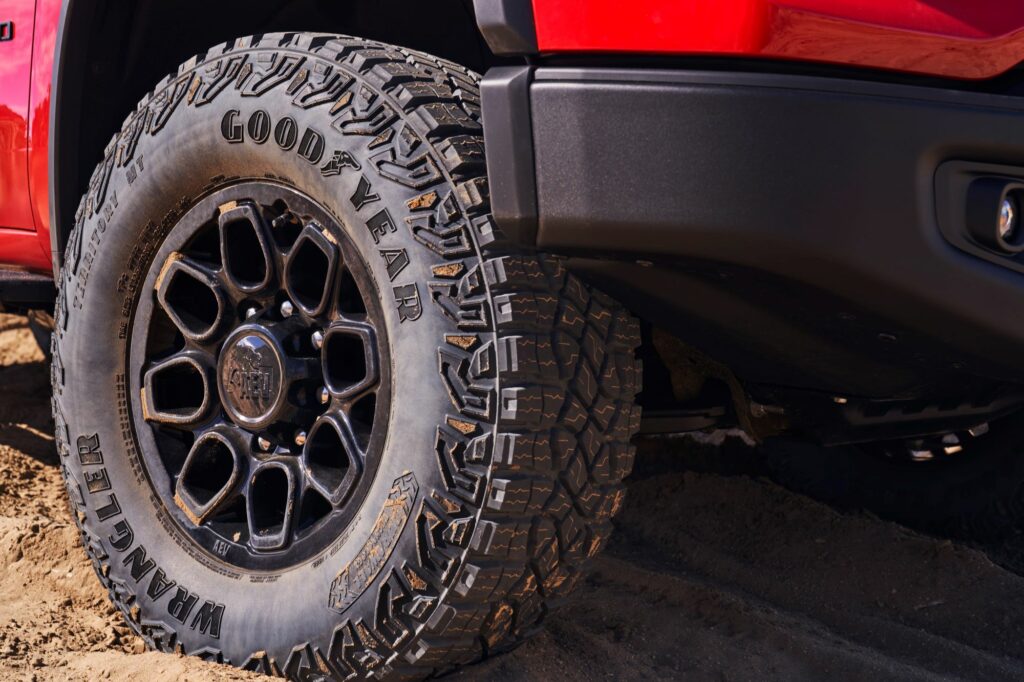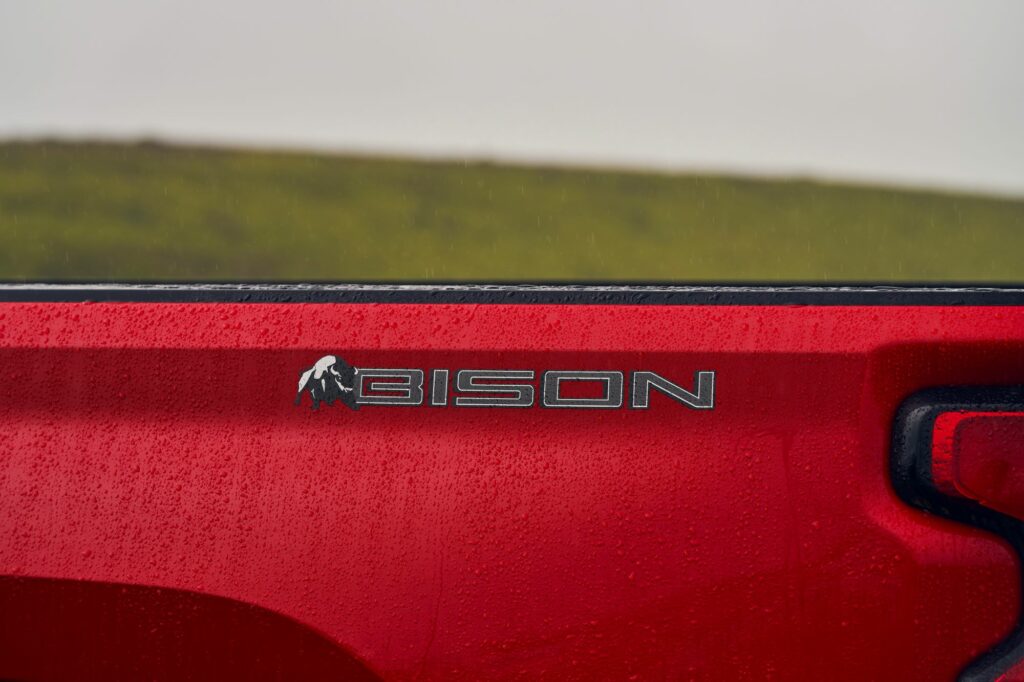 "The all-new Silverado HD ZR2 and HD ZR2 Bison provide the off-road performance our customers have come to expect from a ZR2, with the towing and payload capabilities our HD customers demand," Michael MacPhee, director of Chevrolet Trucks Marketing said in a press release "They also expand the Silverado HD lineup, offering more choices for customers to find the perfect truck for work and off-road adventure."
No pricing has been announced so far, and Chevrolet says the ZR2 models will be available soon, with production targeted for later this summer.