Chevrolet has announced updates to its Silverado 1500 line of pickups, including a new name for its turbocharged 2.7-liter four-cylinder base engine, which will go by the moniker "TurboMax."

The forced induction four will also be joined by a 3-liter turbo-diesel and the current 6.2-liter V8 available in upper trims. The Silverado's TurboMax is the same engine we detailed in the recent launch of the midsize Colorado pickup trucks, which will also get a TurboMax badge for trucks powered by the turbo four – the only engine available for the Colorado, albeit in several trims and power output trims, mostly set by engine management parameters rather than hardware differences. For the Silverado, it appears the TurboMax will offer a "best-in-class 430 lb-ft of torque and 310 hp, and available 9,500-pound Max Tow," according to a Chevrolet press release. It was unclear if lower Work Truck and fleet versions of the Silverado will receive the same power output ratings.
Kevin Luchansky, the assistant chief engineer on the 2.7L Turbo Engine development project, said, "TurboMax is built like a diesel: it's durable, and packs turbocharged performance to win over both diesel and V-8 customers alike." During the Chevy Colorado reveal event, Luchansky told Overland Expo the long-stroke engine borrowed some diesel-type piston ring design and other ideas from Chevy's long-running diesel motors in order to bump up output and extend the service life.
Besides the TurboMax, Chevy says the upper-tier Silverado ZR2 will also be available with a 3.0-liter Duramax turbo-diesel that makes 495 pound-feet of torque, a motor that is "meant for off-roading." and makes it the "only light-duty off-road truck to offer such a capable diesel engine in its class."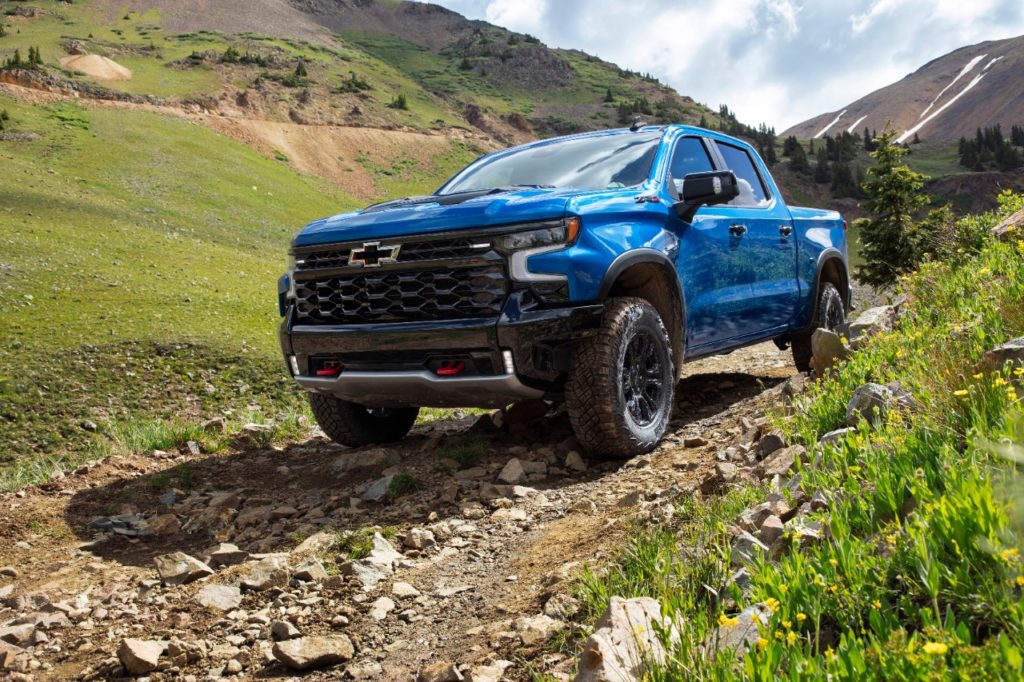 A gas-powered 6.2-liter V8 will also be an option, and Chevrolet says a new "active" dual-exhaust system will give the V8 a bit more bark when in Normal, Tow/Haul, and Sport modes.
Appearances are important, and Chevrolet is introducing a more murdered-out "Black Appearance Package" option for the Silverado Custom, Custom Trail Boss, RST, LT Trail Boss and the ZR2, and the new Silverado High Country Midnight Edition. Badges, logos, and other trim will get a dark or matte finish instead of the usual paint colors or brightwork.
Pricing was not specified for the 2024 models in the Chevrolet press release, but recent model years saw Silverado 1500 prices land between $35,000 and $70,000.