To ease the bumps and bruises that the Tenere is sure to endure during its lifetime of adventure riding, we turned to Outback Motortek. Combining the most essential products to prepare and protect the T7 for long distance adventure travel into one kit, Outback Motortek's Ultimate Adventure Combo includes a full set of crash bars (lower and upper) along with a skid plate, rear luggage rack, and grab handles.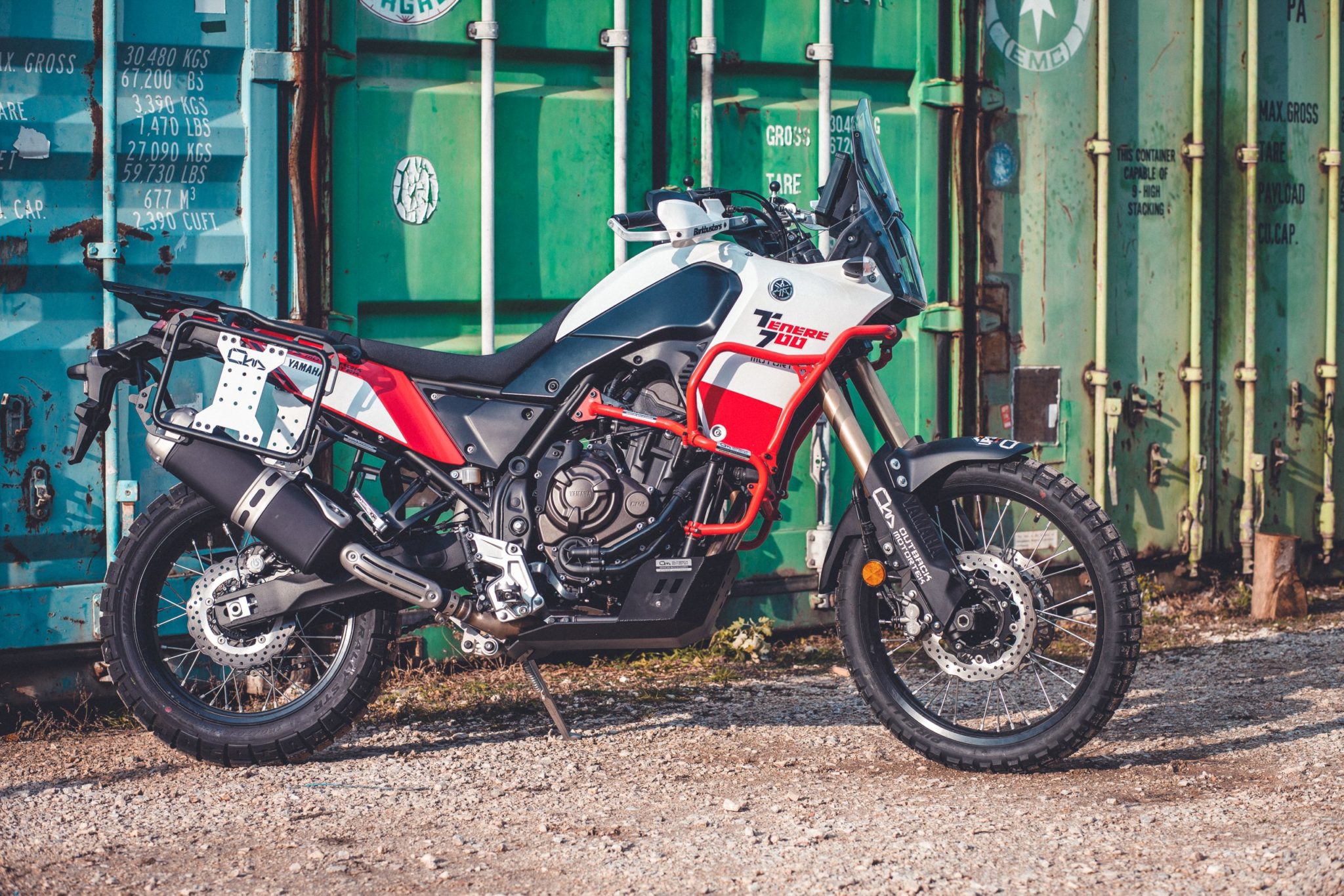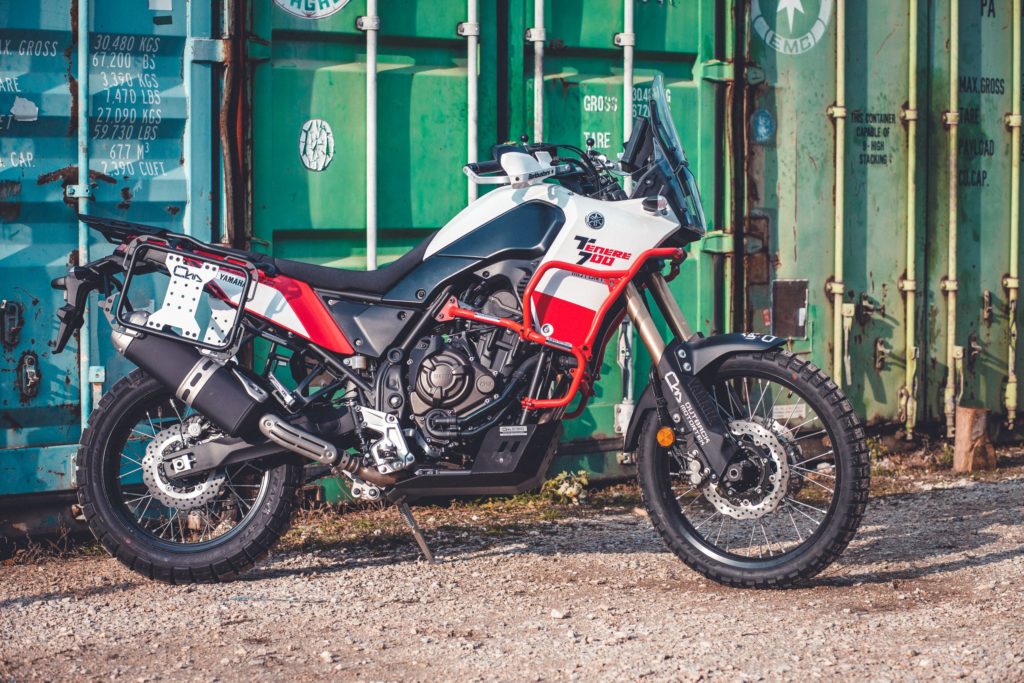 Outback Motortek's crash bars are made of powder coated 22mm steel tube with 2mm wall thickness and are exclusively frame mounted to guard against even the gnarliest crashes. The crash bars install easily and feature reinforced connection brackets to keep the overall weight of the products low and the protection factor high.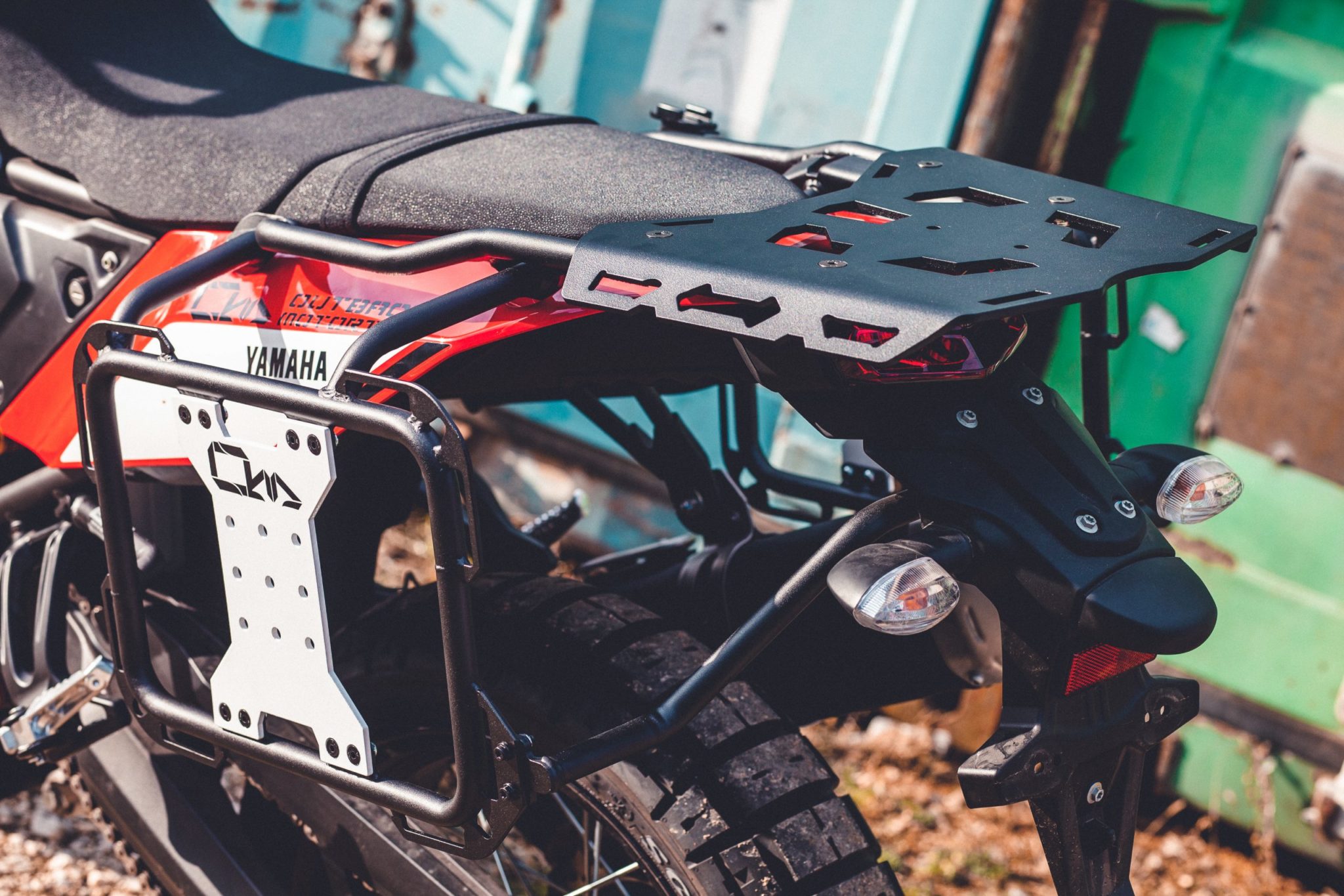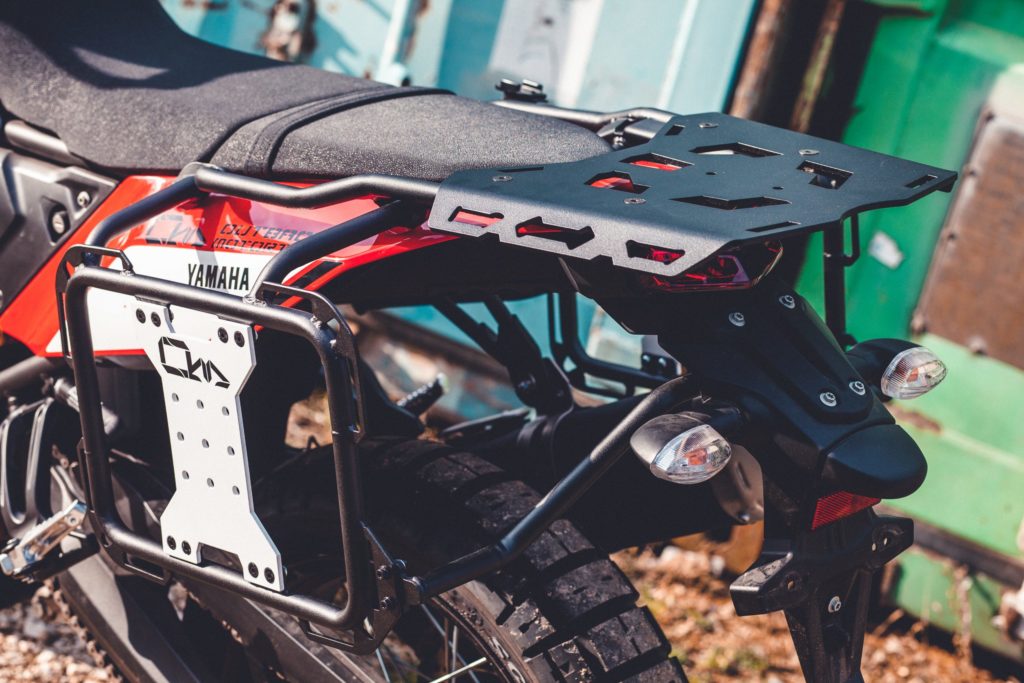 The skid plate is fabricated from 4mm thick aluminum and protects crucial areas of the engine, including the oil pan, engine case, oil filter and the exhaust headers, side stand sensor and rear suspension linkage. The luggage rack has multiple mounting points for straps and bags and pairs perfectly with the frame-mounted grab handle and luggage rack.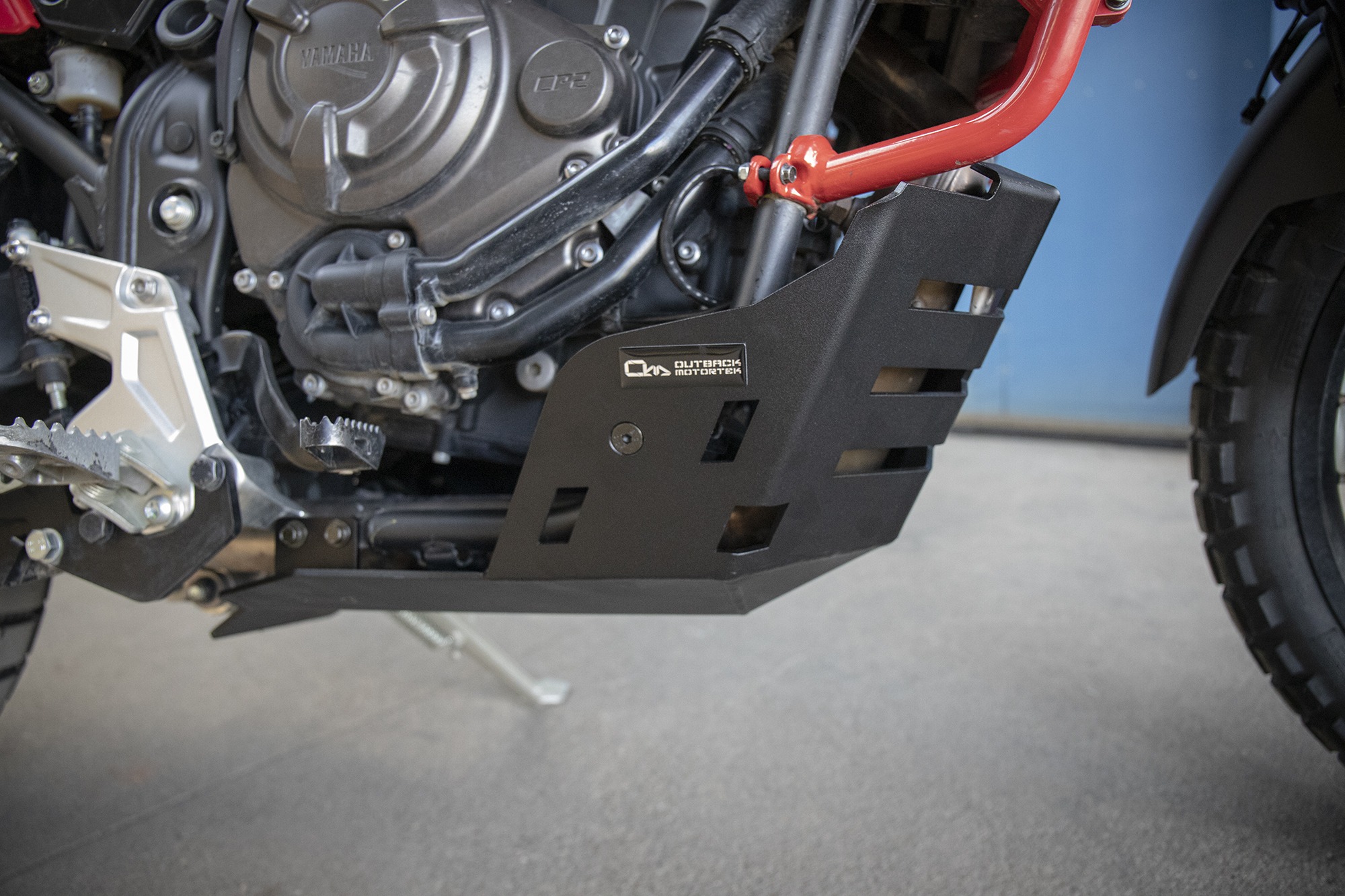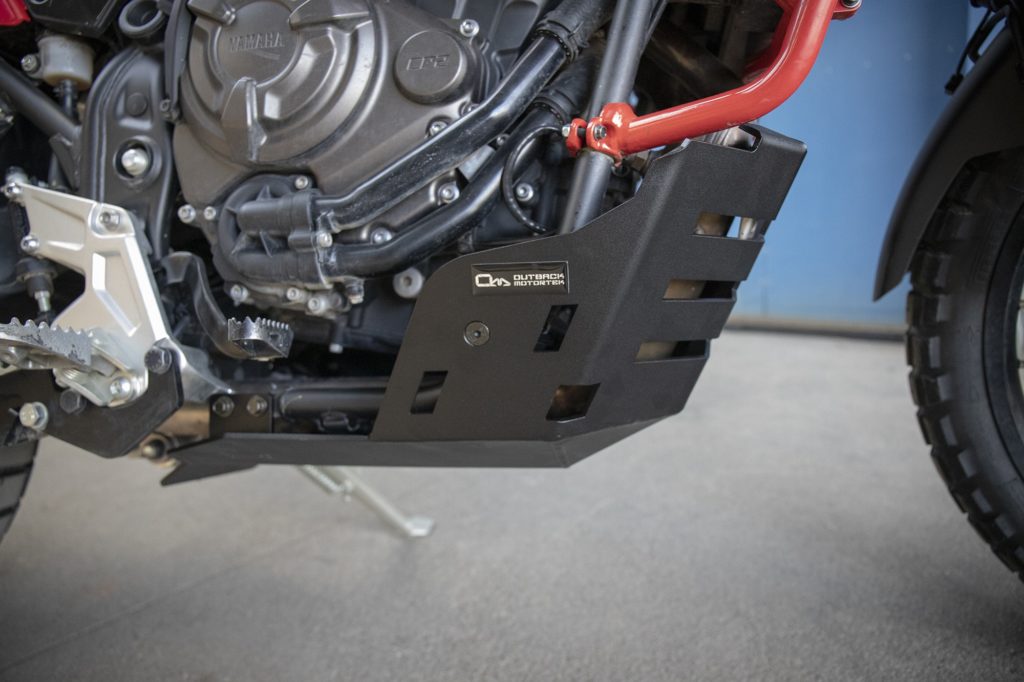 In addition to the Ultimate Adventure Combo, we added an Outback Motortek Center Stand to lift the bike for chain maintenance and tire repairs. Like the protection pieces, the center stand is built to withstand the rigors of adventure travel and will prove invaluable in the field.
MSRP Ultimate Adventure Combo: $1,122.00 to $1,225.00
MSRP Center Stand: $195