If you're on your way to or from Overland Expo Pacific Northwest in the Bend or Redmond, OR area and you have some time to explore the area, you might want to consider the Crooked River National Grasslands.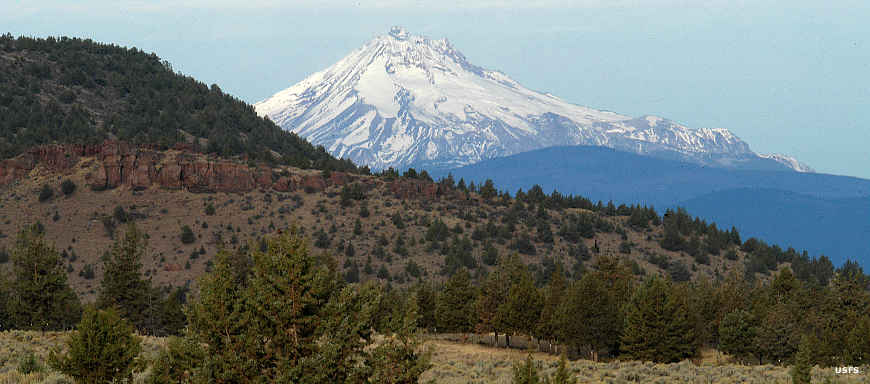 Crooked River National Grasslands
Located just outside of Madras, OR, the Crooked River National Grassland (CRNG) encompasses 173,629 acres, with 111,379 acres that fall under National Forest Service Administration. The rest of the land is either privately-owned, or under the administration of the Bureau of Land Management (BLM), the State of Oregon, or Jefferson County. Because of ownership rights, there are multiple cattle gates along this trail and when you an encounter an unlocked gate, please always remember to close the gates behind you while you traverse the land.
Crooked River National Grasslands History
The area of CRNG was first homesteaded in the 1880s, and over 700 homesteads were established. Unfortunately, much of the native grassland was removed for farming purposes, but the National Forest Service believes the grasslands were covered with blue bunch wheatgrass, Idaho fescue, sagebrush, rabbitbrush, bitterbrush, and juniper. Homesteading was abandoned in 1930s though some small farms remain to this day.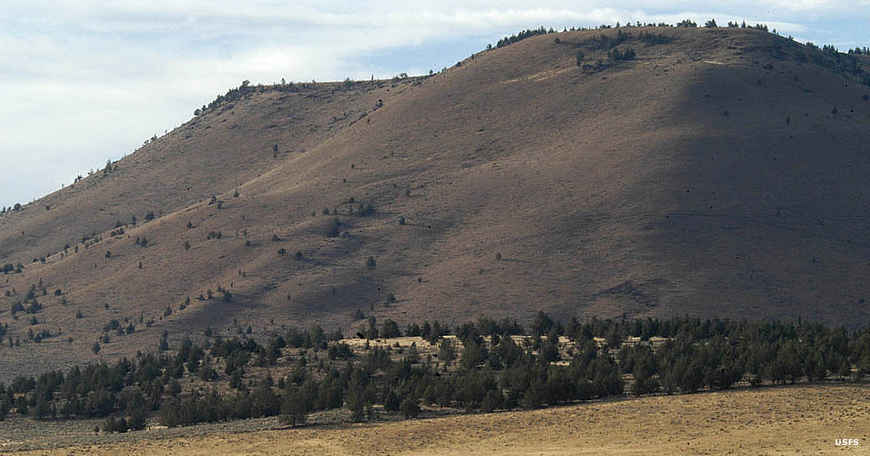 The terrain you'll encounter in CRNG is mostly rolling hills and buttes with elevations ranging from 2200 feet to over 5000 feet at the top of Gray Butte. The major drainages include the Deschutes and Crooked Rivers – bordered by steep canyons, as well as multiple small creeks. Haystack Reservoir sits adjacent to the CRNG and, at the time of this writing, is drained to work on the control gate. Repairs should be completed, and they will begin refilling the reservoir before Spring 2023. When operational, Haystack Reservoir has a small campground with firewood and ice for sale, boating, fishing, and swimming. A perfect spot to cool off during Central Oregon's hot summer months.
This relatively easy out-and-back trail consists of a combination of graded, gravel roads and dirt two-track that culminates at a spur road that accesses Haystack Butte or further travel will get you to Gray Butte – both with spectacular views of Haystack Reservoir.
Getting There
From US–26, the SE Madras–Prineville Hwy, take S Adams Drive and turn right on Southwest Imbler Ln – right before it becomes SE Jasper Road (NF-1267). Take the next left on 9610140. Make a left on SE Springer Road. Slight left on NF-5740. From there, look for spur roads that will get you close to Gray Butte and make the hike up Gray Butte.
What to Know:
Time: 2 hours
Distance: 11 miles
Fuel: Fuel is available in Madras, OR
Highest elevation: 3,300 feet in vehicle (5100-feet at Gray Butte)
Best Time: Spring, Summer, and Fall .The area is closed for winter grazing and range.
Water: Available in Madras. During the summer months, temperatures can top 100 degrees, so bring more water than you plan to use.
Permits: Oregon State ATV Permit is Required.
Campfires: Campfires are permitted, but please keep them small and don't leave them unattended. High winds and dry conditions can fuel a wildfire even at unlikely times of the year.
Other considerations: Crooked River National Grassland is remote, and visitors should be equipped to be self-sufficient. Travelers should wear appropriate safety gear, carry a first aid kit, and never ride alone. Most Forest Service and BLM personnel have radios and can give assistance.
It shouldn't have to be said, but please clean up after yourself when visiting our National Forests. Fully douse your fires and stay on the trails. Please treat the backcountry like you would your home.
Note: This editorial is for informational purposes only. Trail conditions are variable and should be researched and confirmed by you prior to use. Always obey property lines and use common sense to verify boundaries, roads, and trails.