Ketchum, Idaho-based accessory maker Decked has announced a major update to its popular Drawer System insert, which gives pickup owners a large slide-out storage system for gear, tools, and more while preserving the bed functionality of the truck.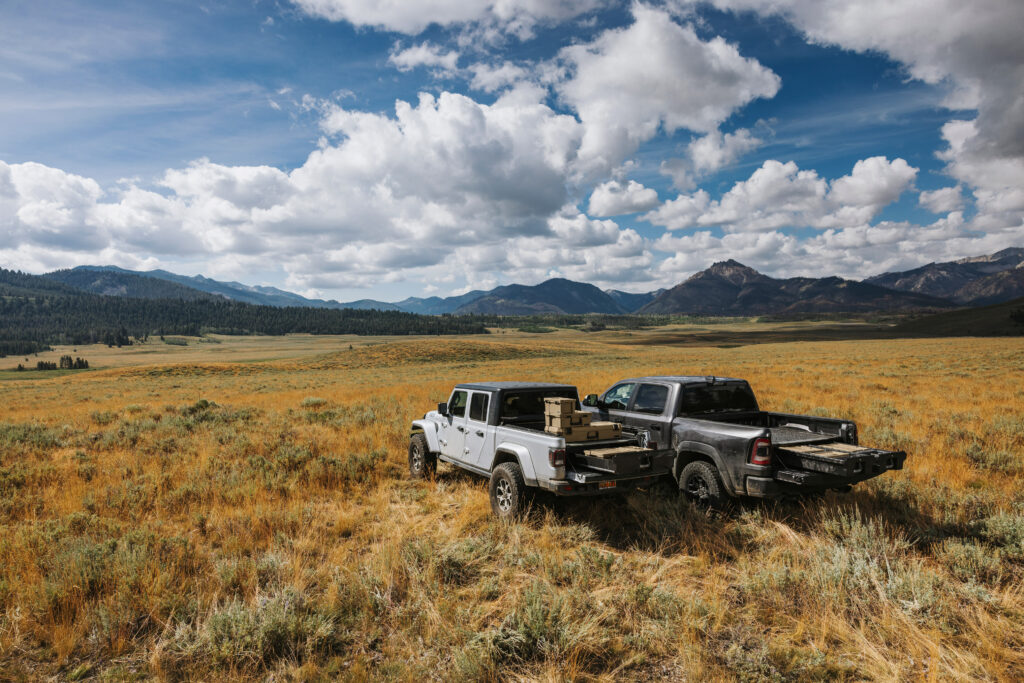 Decked says it's the first major redesign of their halo product in nine years, and the new version will feature the capacity to hold 400 pounds of gear in the main "super Drawer" while allowing 2,000 pounds of cargo to sit on top of the insert.
The deck section of the insert also features eight tie-down points rated at 400 pounds each. Decked says the new Drawer System has been redesigned "from the ground up" and is made from recycled materials. Decked VP of Marketing, Greg Randolph, said they liostened to customers over the years and decided to rethink the Drawer System. "It was time to scrap the old playbook and start over from scratch. That meant redesigning the product the way we knew it needed to be built," Randolph said in a press release.
The new Drawer System will come in configurations for full-size pickup trucks, cargo vans and mid-size trucks. It can be found in parts catalogs for parts catalogues for Ford, GM, Toyota, Ram, and Jeep vehicles. Buyers can choose from a single Super Drawer or a two-drawer configuration that now have 10% more storage space over the previous full-size model while the mid-size system has gotten a 30% bump in storage volume. Decked says the top platform is rated to carry ATVs, motorcycles, watercraft and more. The drawers also feature improved sealing against the elements.
Corner storage cubbies from the previous model have been replaced with longer pass-through spaces perfect for storing camp chairs, fishing poles, or other odd-length items. Small easily removable "Stash Bins" also fit in the spaces for securing small items.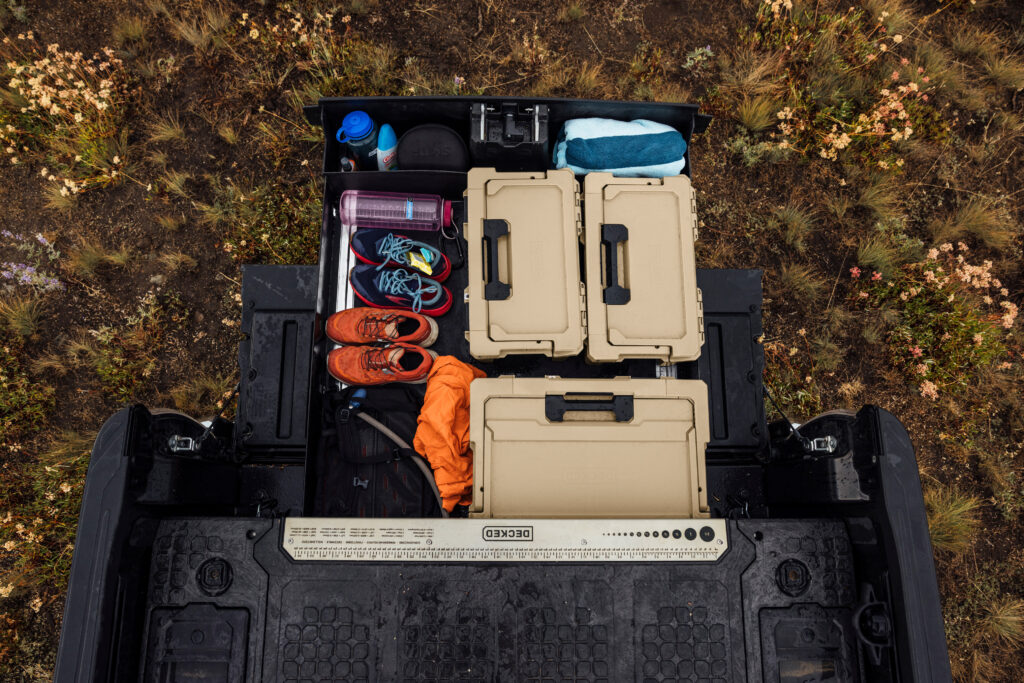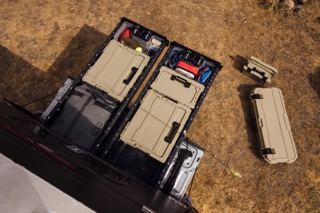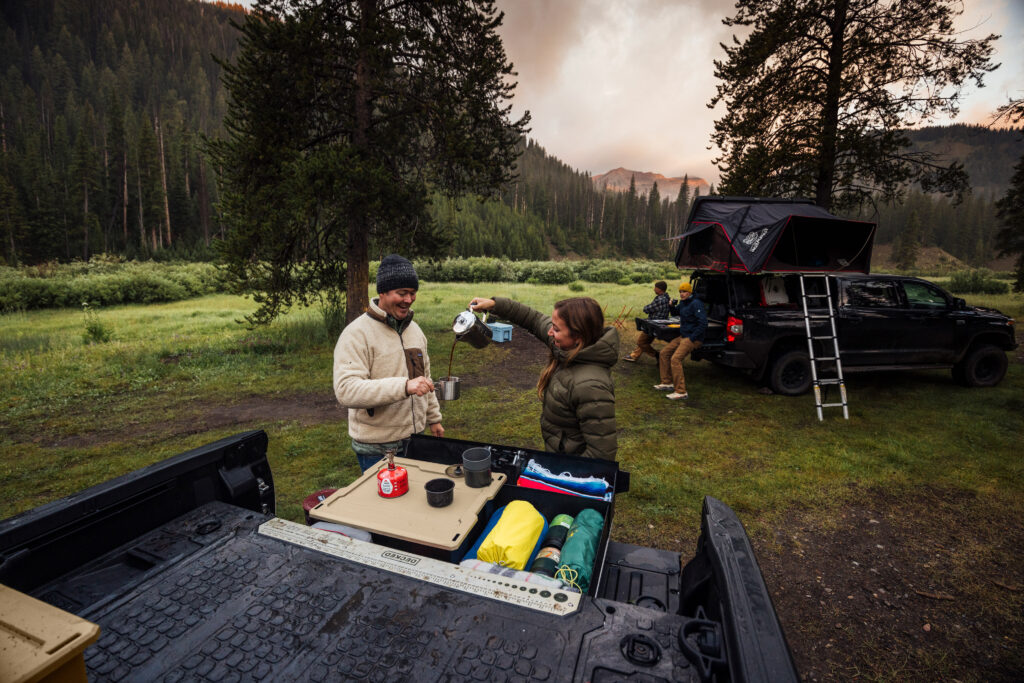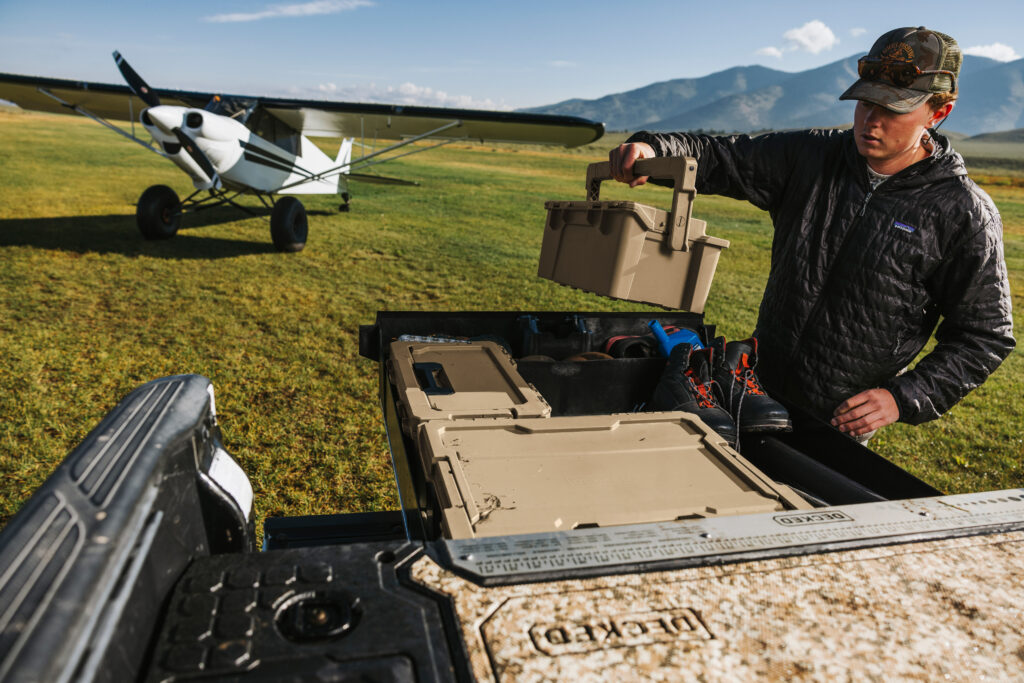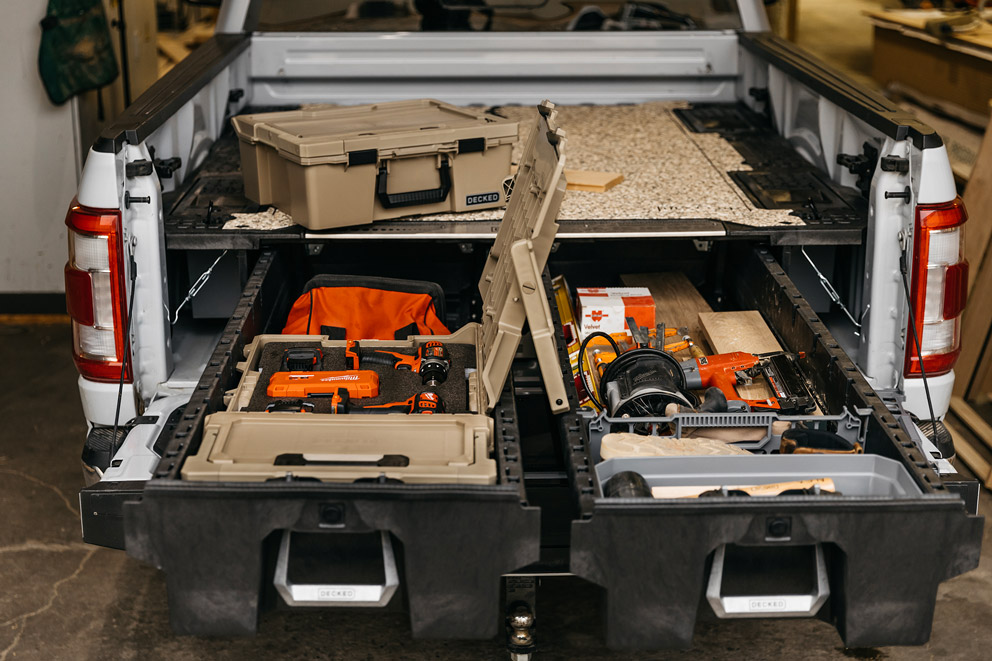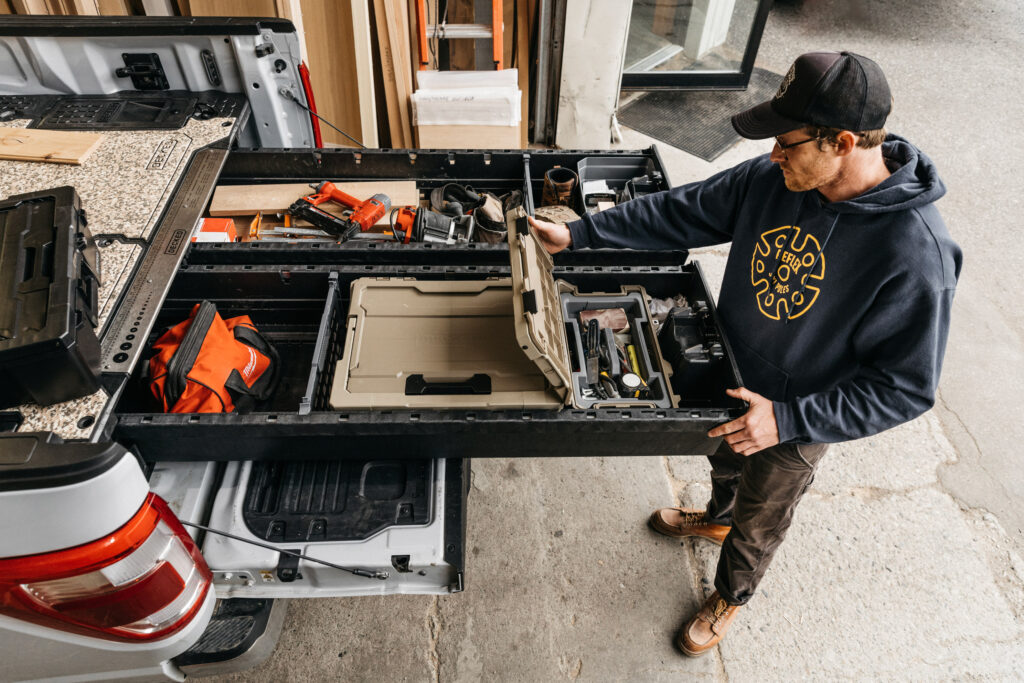 The company has also revamped its D-co line of cargo and storage cases. The cases can be used as stand-alone storage or will snug into the Drawer System for enhanced security and organization. Sizes range from 16 to 80 liters. The company also produces sliding cargo platforms and in-bed tool boxes and says they have sold over 250,000 units of the popular pickup bed accessories.
Pricing for the new Drawer System starts at $1,599 per the Decked website and varies depending on size and options.