Depending on who's slinging the term, "overlanding" has taken on a variety of different meanings in recent years. Not to be confused with car camping, four-wheeling, or #vanlife, overlanding is self-sufficient vehicle travel where the journey itself is the goal.
At its simplest, overlanding is about exploration. Whether traveling by truck or motorcycle, it is about riding the road less traveled and immersing yourself in the environment and culture. Of course, like the aforementioned car camping, there will be plenty of campsites. There will sometimes be off-road obstacles to navigate, "wheeling." And, like van life, you will most likely go through some sort of process of reassessing life's priorities (and perhaps beef up your Instagram feed in the meantime) while overlanding.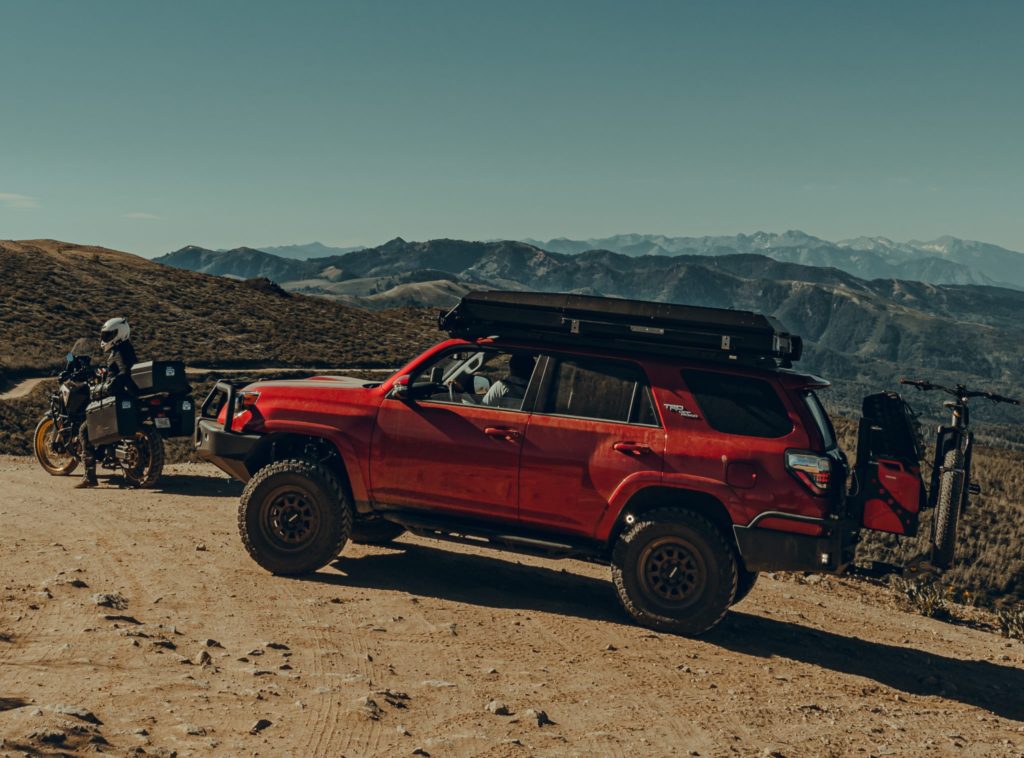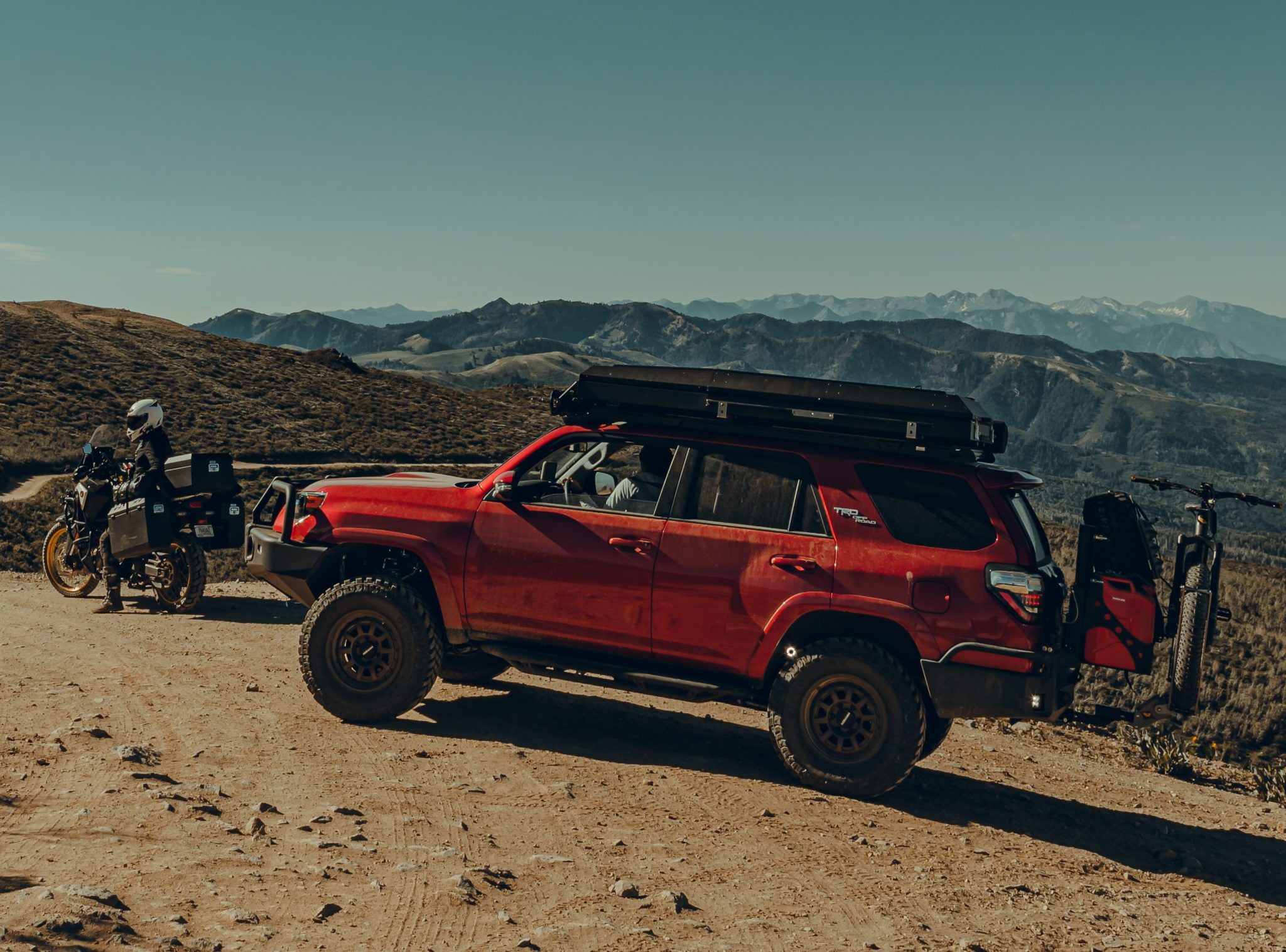 That said, overlanding is steeped in history and is far more than just the buzzword it has become. A few key things separate overland travel from other vehicle-centric recreation.
The vehicle is the vessel for the adventure: Your overland vehicle doesn't have to be fancy, but a capable vehicle that can withstand the rigors of extended exploration is a prerequisite.
Self-reliance is essential: Overlanders are self-propelled and self-sufficient; pitching your own tent and patching your own tires are part of the process.
Exploration is key: In overlanding, the journey is the goal; the detours and deviations will be your waypoints, rather than making a beeline for a particular destination.
Aim for uncharted territory and extended travel time: Set your sights on remote or unique regions where the environment or culture is unfamiliar; shoot to be out long enough to ease into the rhythm of the road.
The truth of the matter is that you don't need to be the Van Buren sisters and ride across an unknown continent to be an overlander. You don't have to quit your job and pack your worldly possessions into a Land Cruiser for a decade either. But to be sure that you're overlanding, set your sights on the road less traveled, fill your toolkit with the skills to get you through the tough stuff, and push the limits of distance to the point that you're truly exploring terra incognita.
Overlanding History
The term "overlanding" was originally coined in Australia with reference to moving livestock over long distances. Generally equated with Alfred Canning's "Canning Stock Route" and Len Beadell's Australian road construction in the mid-1900s, the early concept of overlanding was primarily utilitarian. Whether for moving cattle to market or traversing remote stretches of the Outback, the legacy of these routes laid proper tracks for modern overland travel.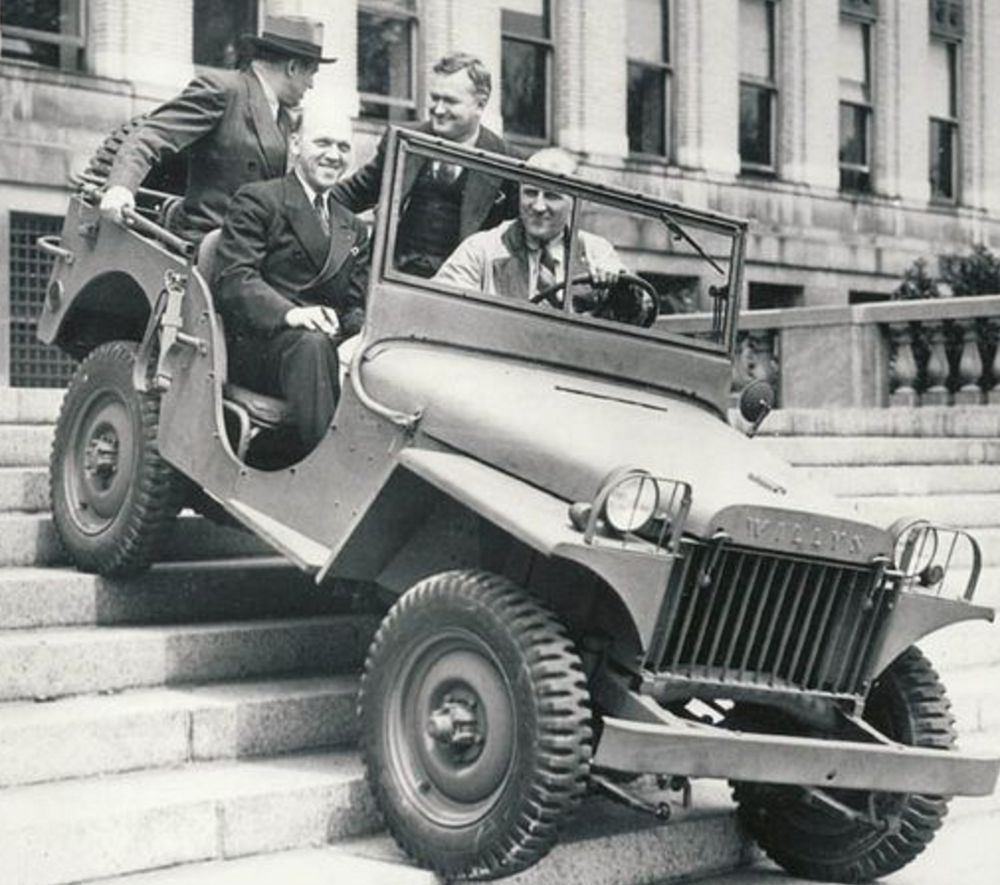 In its current form, overlanding casts off the utilitarian nature of the early surveyors and doubles down on exploration and recreation. In the early 1900s, with the proliferation of motorized travel, the earliest overlanders set out on far-flung journeys in some seriously rudimentary vehicles and motorcycles. In the 1930s, Max Reisch rode from Vienna to Mumbai on a 250cc Puch across largely unmapped swaths of Asia. Ralph Alger Bagnold crossed the Libyan Desert in a Model A and pioneered the earliest sand driving techniques, including airing down his tires and launching his Ford across the dunes at speed.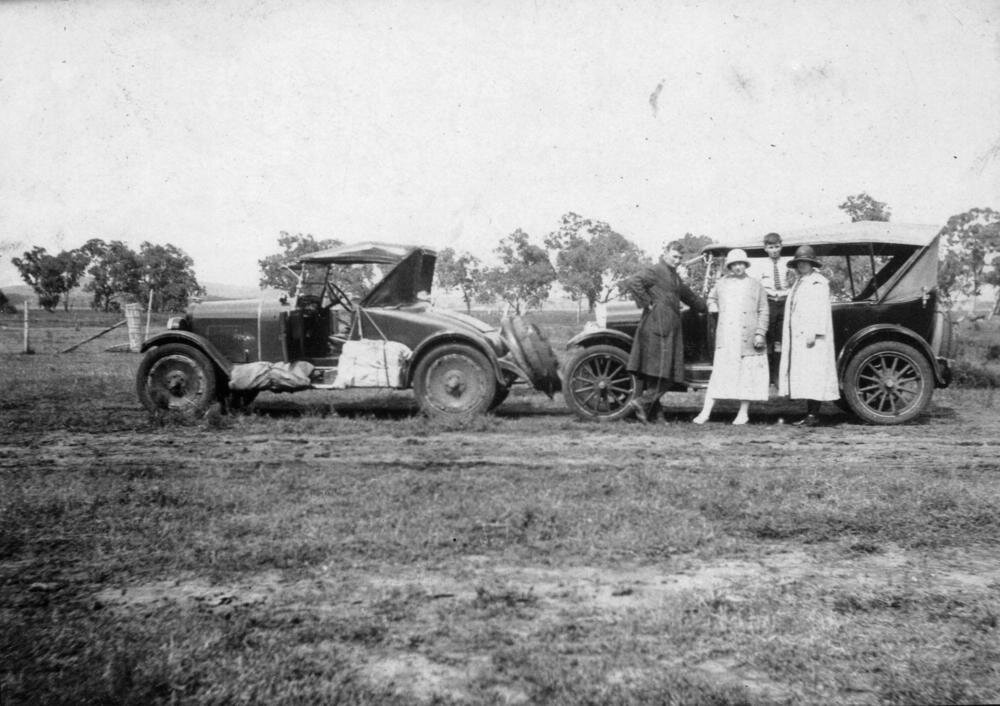 Overlanding, as we know it today, truly took hold in the mid-1900s with the proliferation of commercial tours and equipment. Motorized African safaris, the introduction of the Toyota Land Cruiser, slide-in truck campers made their debut, and, with newfound interest in outdoor recreation in 1950s and 1960s, overlanding history was ushered into the present day.
The Overlanding Vehicle
Whether you live and breathe Land Rover or spend your days farkeling out your KLR650, overlanding is inseparable from the vehicles that make it possible. From the Defenders to the FJs to the Transalps, overland vehicles are a diverse lot, but the common thread between them is steadfast durability.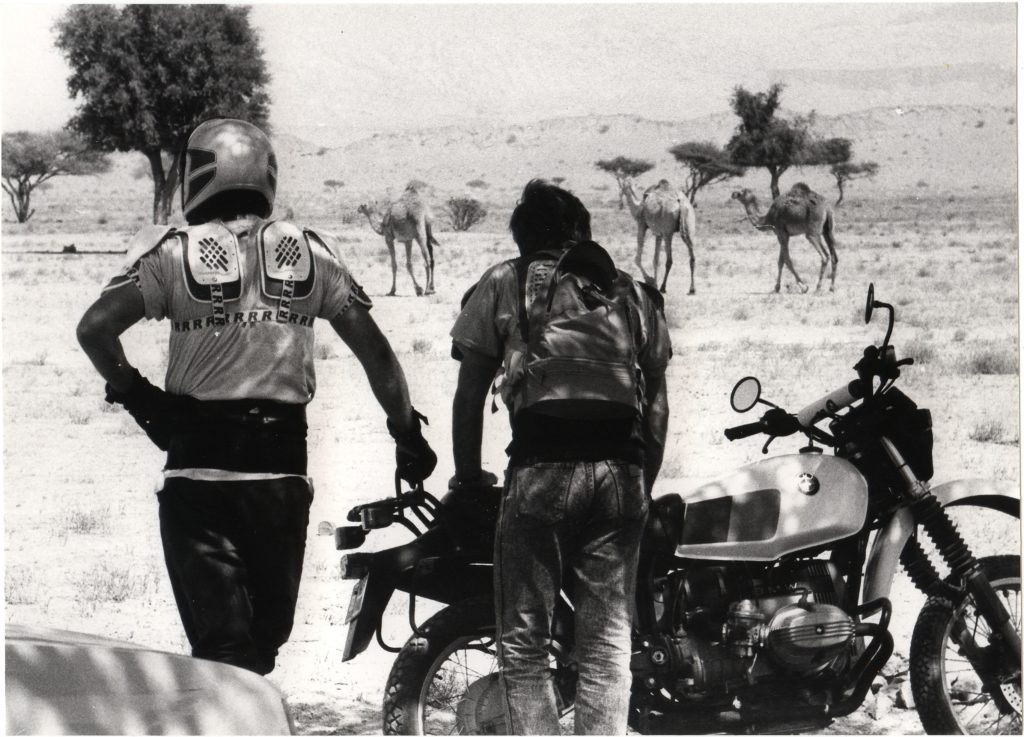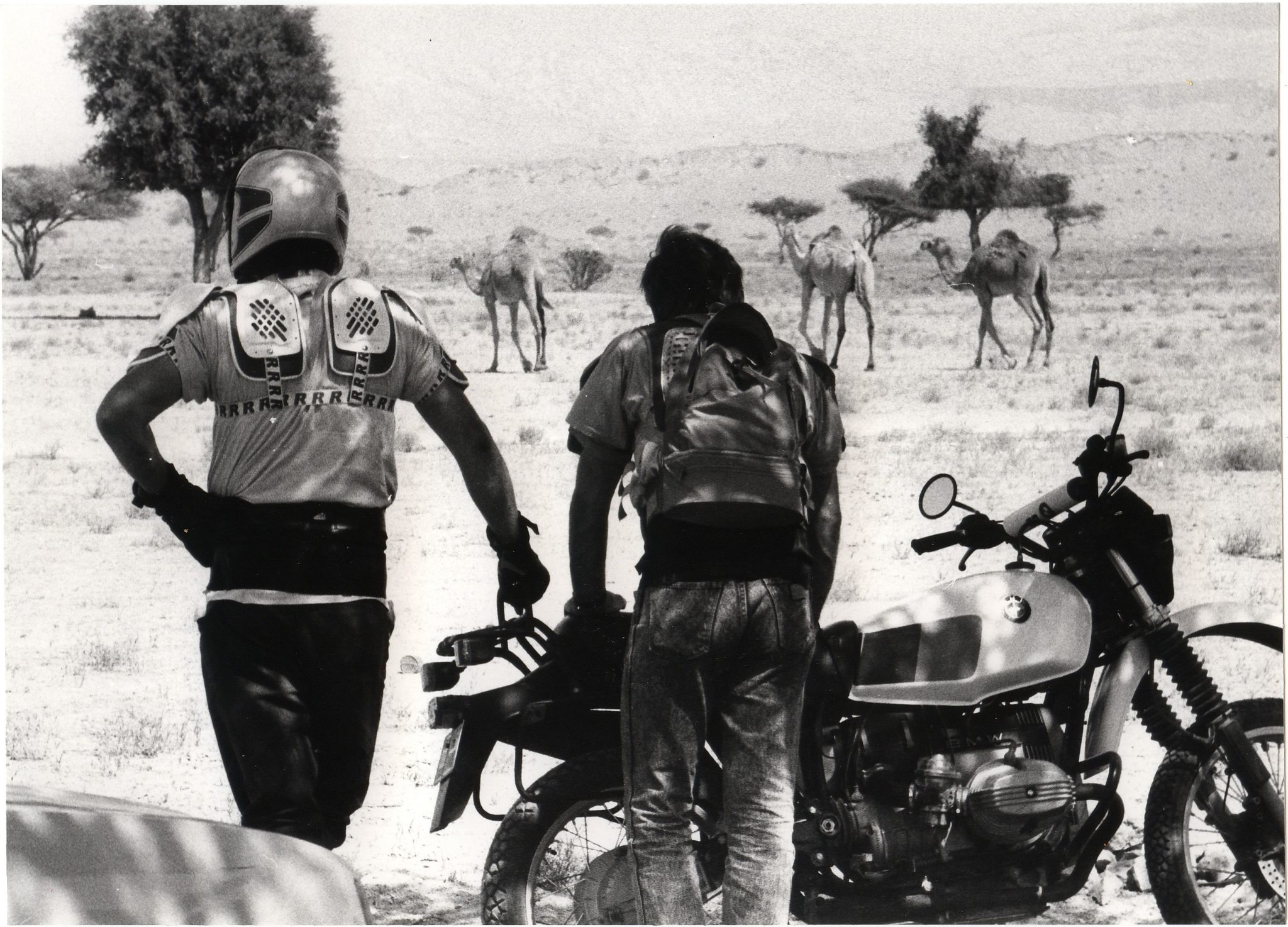 The classic overland rigs, such as the Willys Jeep (the first mass-produced civilian four-wheel drive vehicle) and the BMW R 80 G/S (the motorcycle that marked the start of modern adventure riding), laid the foundation for the Wranglers and GSs of today. Overland vehicles are marked by their ability to withstand the rigors of the road with capabilities that stand the test of time.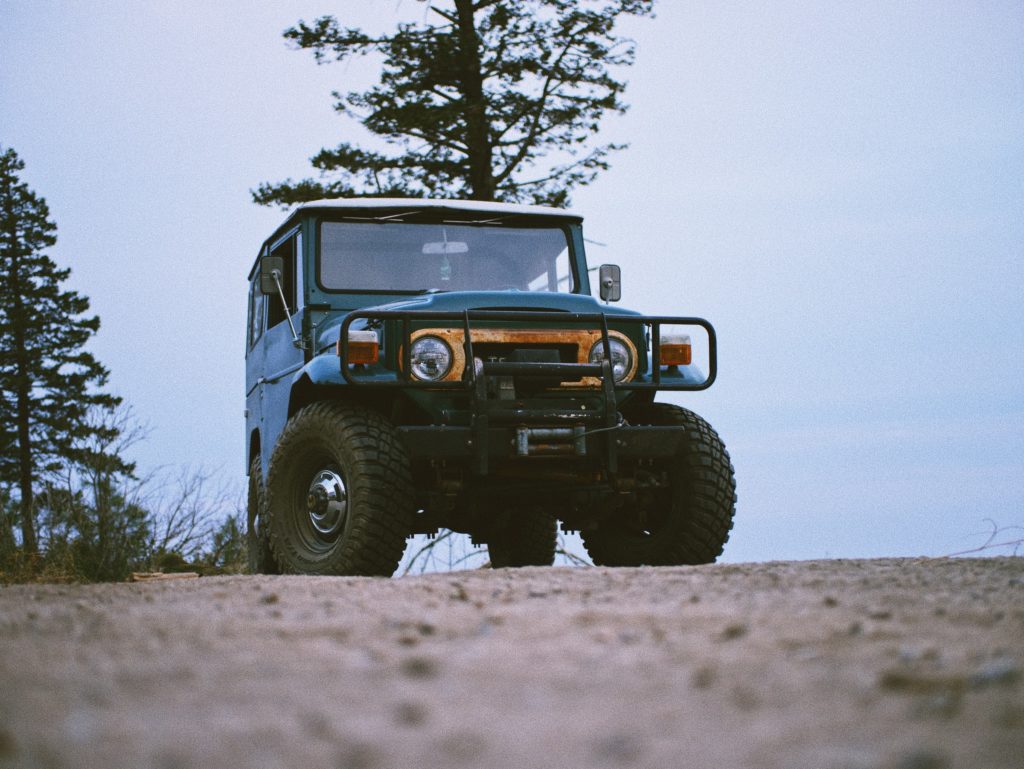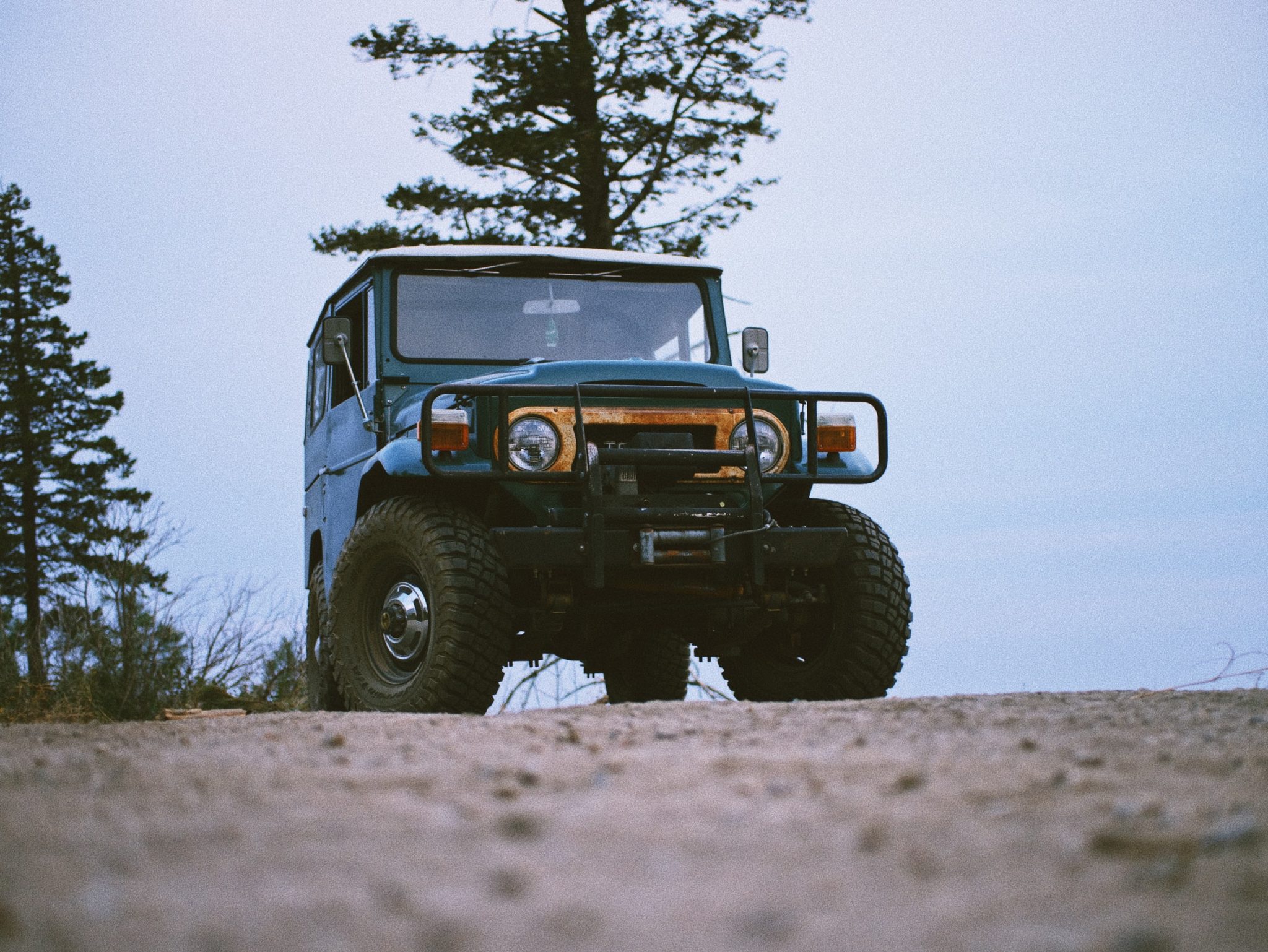 I'm of the mindset that the best overland vehicle is the one parked in your driveway right now. That is, you don't need some fancy rig to head out on an adventure. Though I hate to dissuade your dreams of traveling the world in a Yugo, there are better choices out there because the key feature of a good overland vehicle is durability. Starting with a reliable foundation is one of the keys to successful adventuring.
Whether you're putting a rooftop tent (RTT) on your hot-off-the-lot Land Cruiser or adding armor to your 1999 Vitara (has anyone ever?), having a vehicle that will go the distance and not leave you stranded is far more important than the accessories you add to it. That said, there are a few key additions to consider when outfitting for a proper overland trip.
Outfitting for Overlanding
There are a handful of components that you'll want to consider customizing or upgrading based on the intended use of your vehicle. Remember, the goal here is to build a rig that works for your individual needs, and not every modification, addition, or conversion is essential for everyone. Here are a few aspects of your vehicle that are worth putting an eye on and, perhaps, a few dollars into.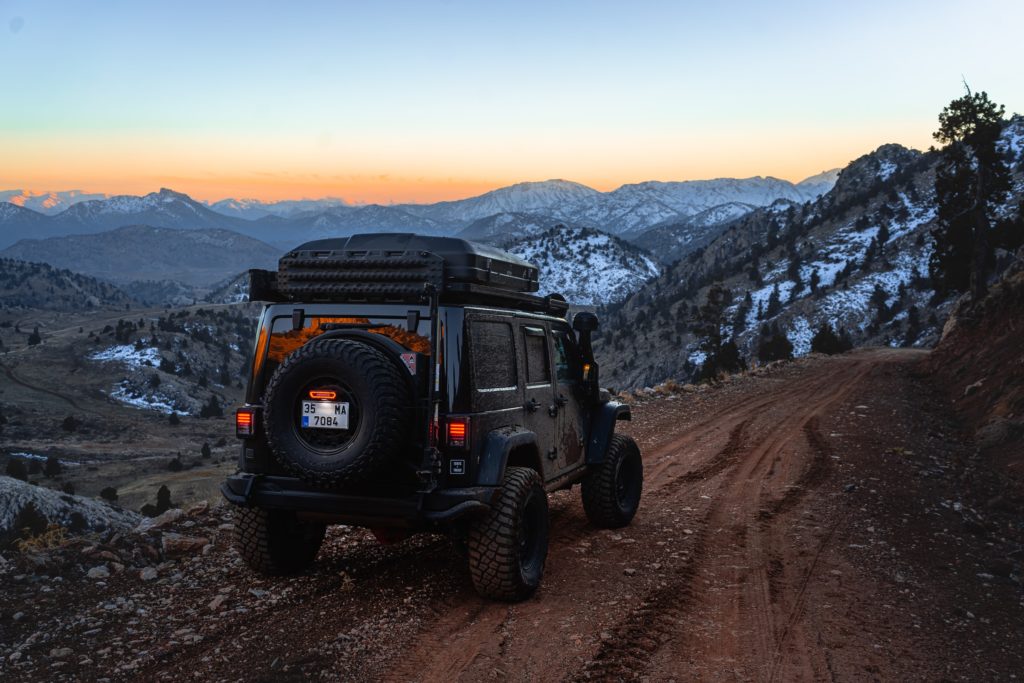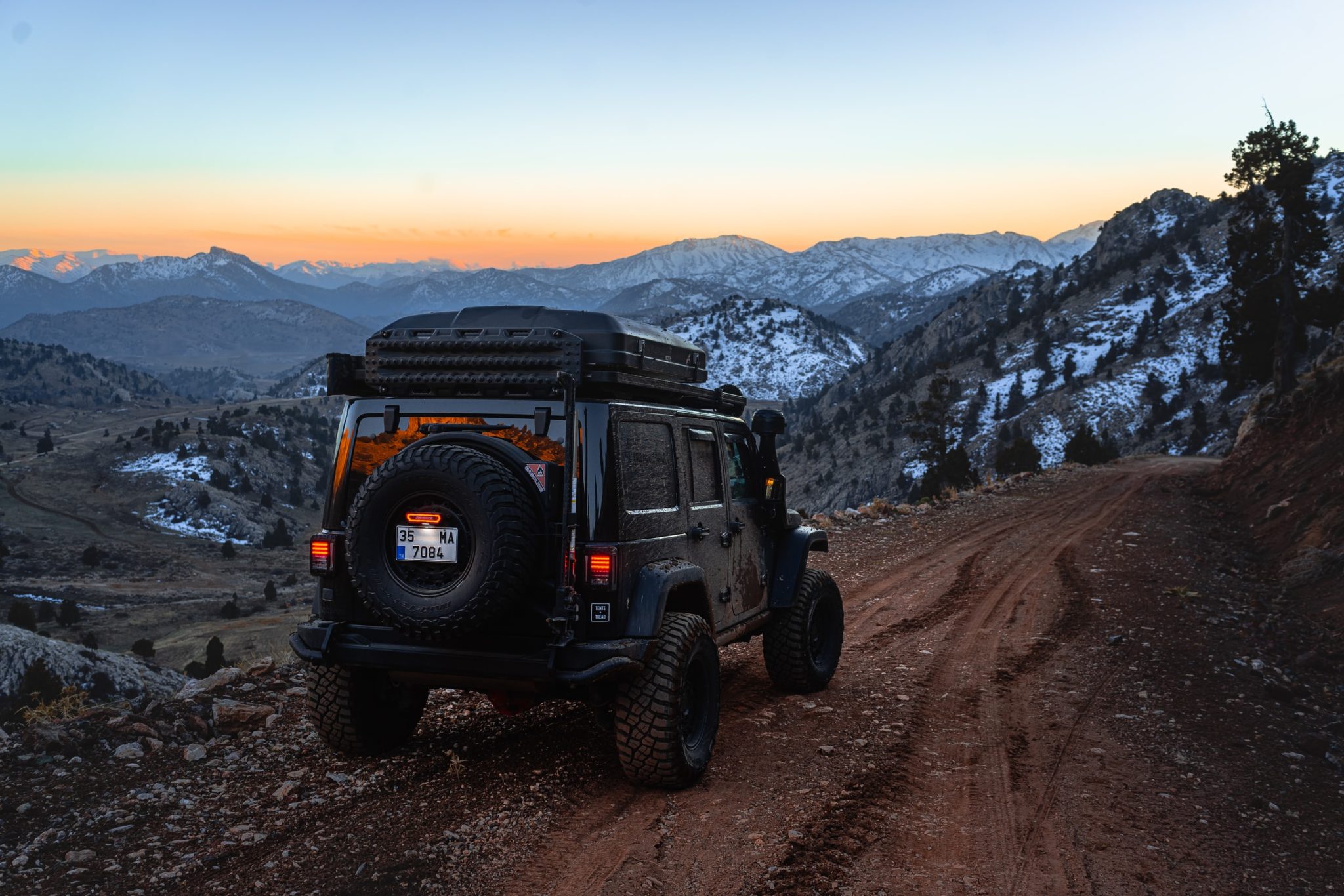 Tires, Wheels, and Suspension: The connection between your vehicle and the ground beneath you will make or break your overland journey. Investing in quality tires is one of the best and most basic things you can do to any vehicle to prepare for overlanding. For more serious off-road ventures or carrying capacity, you may consider upgrading your suspension and wheels if heading deep into the hinterland happens on a regular basis.  
Bumpers, Armor, and Recovery Gear: Your choice of vehicle protection should be determined by the level of challenge you choose to tackle. Or, perhaps conversely, the level of challenge should be determined by the armor on your rig. Additionally, having a basic recovery kit for getting yourself out of sticky situations is important, but arming yourself with the knowledge to use it is absolutely essential.
Navigation and Communications: Figuring out where to go is one of the best parts of overlanding and being in touch when you need it most is crucial for safety. We're going off the beaten path here, so having navigation and communication systems for finding your way in uncharted terrain is very useful, even if it's as simple as an updated atlas and a knowledge of cell coverage where you're traveling. 
Lighting and Power: Illuminating your journey and generating your own power give you the ability to travel further afield and for longer periods of time. At the very least, keep a headlamp for your evening camp chores or a trip to the privy. You may also consider adding auxiliary lights, solar, or a generator for longer-term traveling.
Racks, Storage, and Trailers: Remember that overlanding is not car camping, and the goal here is extended travel. That means you'll need to store and transport your gear for the long haul. Whether you invest in some upgraded milk crates, add a bed storage system to your truck, or go all in pulling a capable trailer, having a system to safely travel with cargo is key.
Tents and Awnings: Being out on the range truly starts to feel like home when you get a good night's sleep and have shelter from the storm. Whether you're tenting on the ground and stretching out a shade tarp or going full tilt with a rooftop tent and 180-degree awning, being well-rested and protected from the elements keeps you fueled for the journey ahead.
Kitchen Gear: Speaking of keeping fueled, who doesn't love cooking and eating outdoors? Whether your camp kitchen is a Coleman stove on the tailgate or a fully-equipped slide-out system, food always tastes better when you're dining under the stars. Also, don't forget to factor in your water storage, as staying hydrated while overlanding requires more water than you might realize.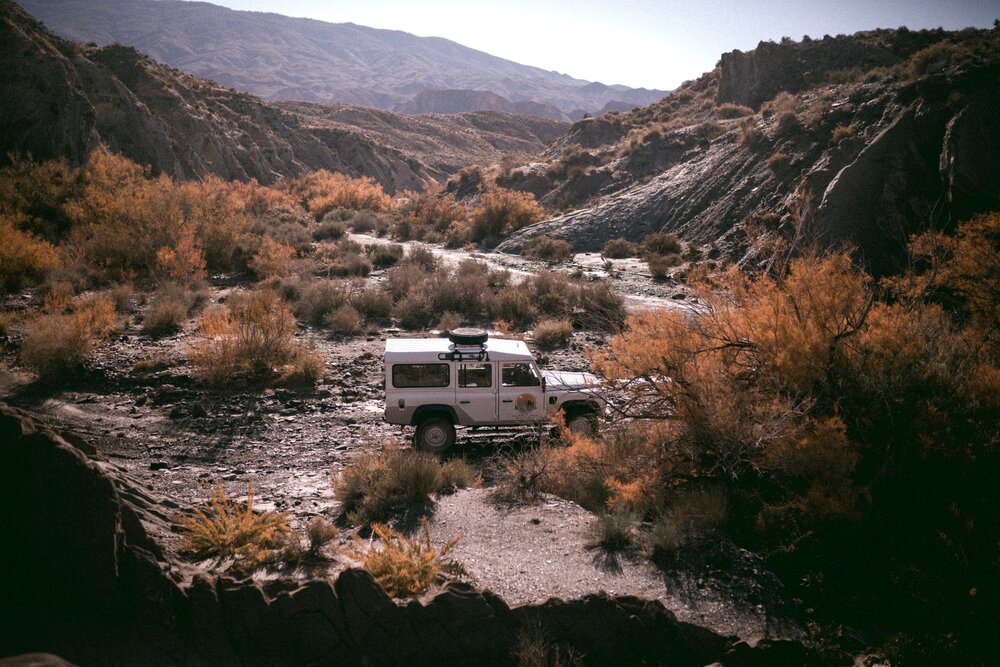 We all develop a special bond with our vehicles. You come to know your rig inside and out, be it through the trials and tribulations of travel, the flat tires and roadside repairs, or the glory moments of adventuring. Over time, as you get your system dialed to perfection, you'll find yourself wanting to travel more and exploring further afield.
Out of all the accessories, the most important one is often the most overlooked. Having the skills and self-confidence to get out there comes from training and experience. I can't stress enough the combination of learning from the pros and honing your skills before getting in over your head. Whether you head to an Overland Expo event or seek training from a professional outfit, it's always a good idea to test out your skills and systems on One-Tank Adventures before overlanding into the deep backcountry.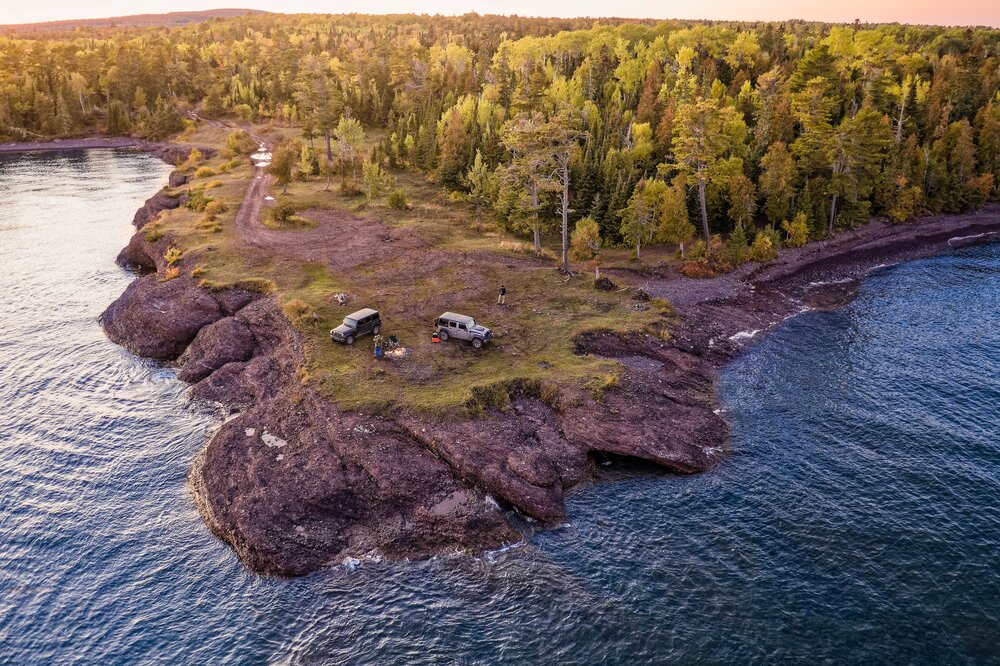 At the end of the day, overlanding is about the experience and the environment around you. Please don't let a lack of fancy gear or accouterments keep you shackled to the driveway. Perhaps you don't have the skills to take on the Camel Trophy (yet), but you can certainly set your sights on that forest road you haven't driven before. It might not be possible to head out on a round the world (RTW) tour for a year, but you can definitely eke out a long weekend here and there.
Overlanding is about the journey, and as the old adage goes, the journey begins with a single step.