Chevrolet pulled the covers off a handful of concepts at SEMA 2021. One of the most compelling was the so-called Beast.
Based upon the current-gen Silverado, the Beast demonstrates Chevy's high-speed off-road prowess. More importantly, does it perhaps preview a more potent production truck?
In bringing the Beast to life, Chevy designers started with a short-bed Silverado then hacked a bit of the middle out of the frame, shortening it further. They bolted up a custom long-travel five-link suspension and widened the track to 91 inches.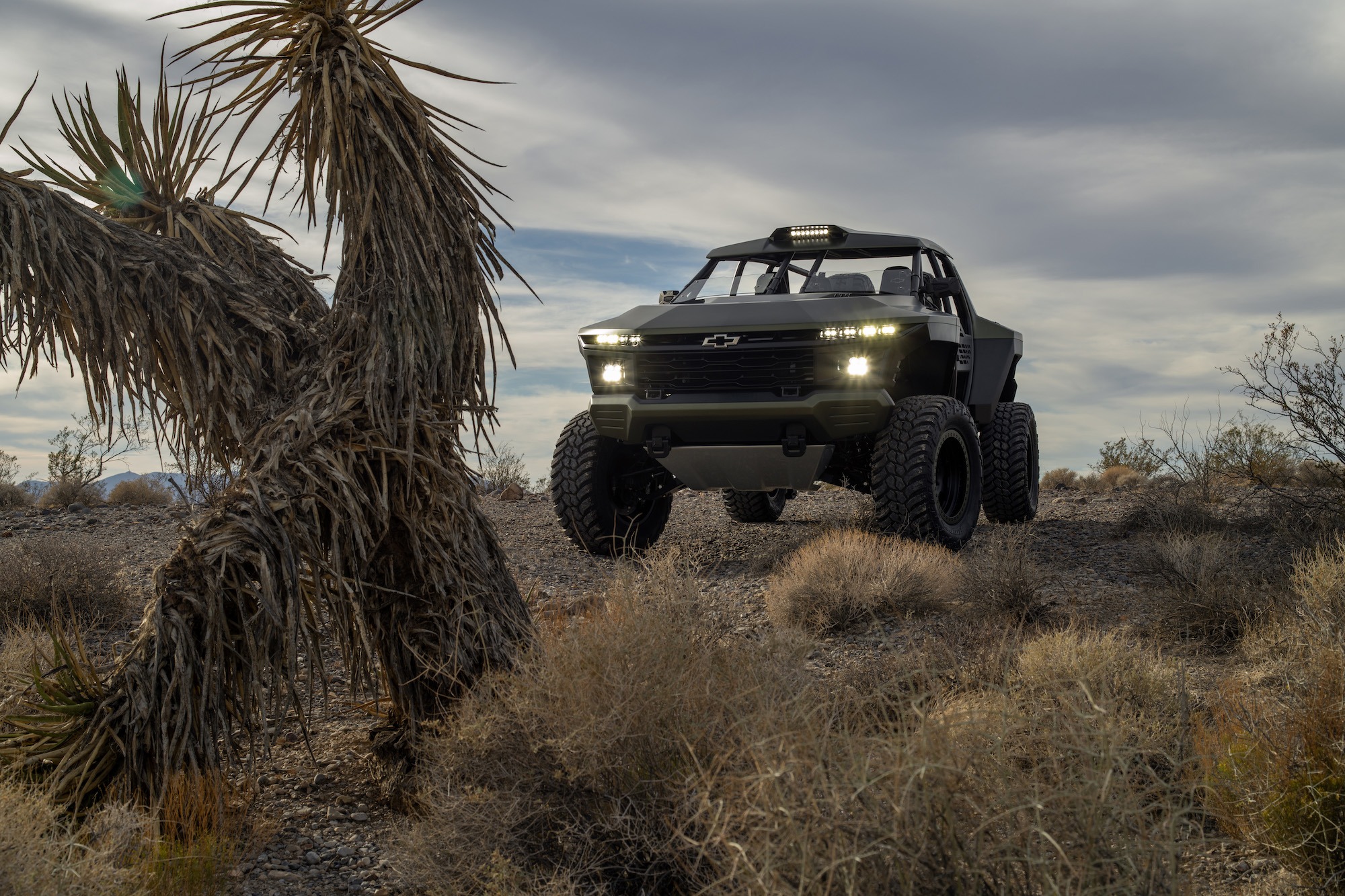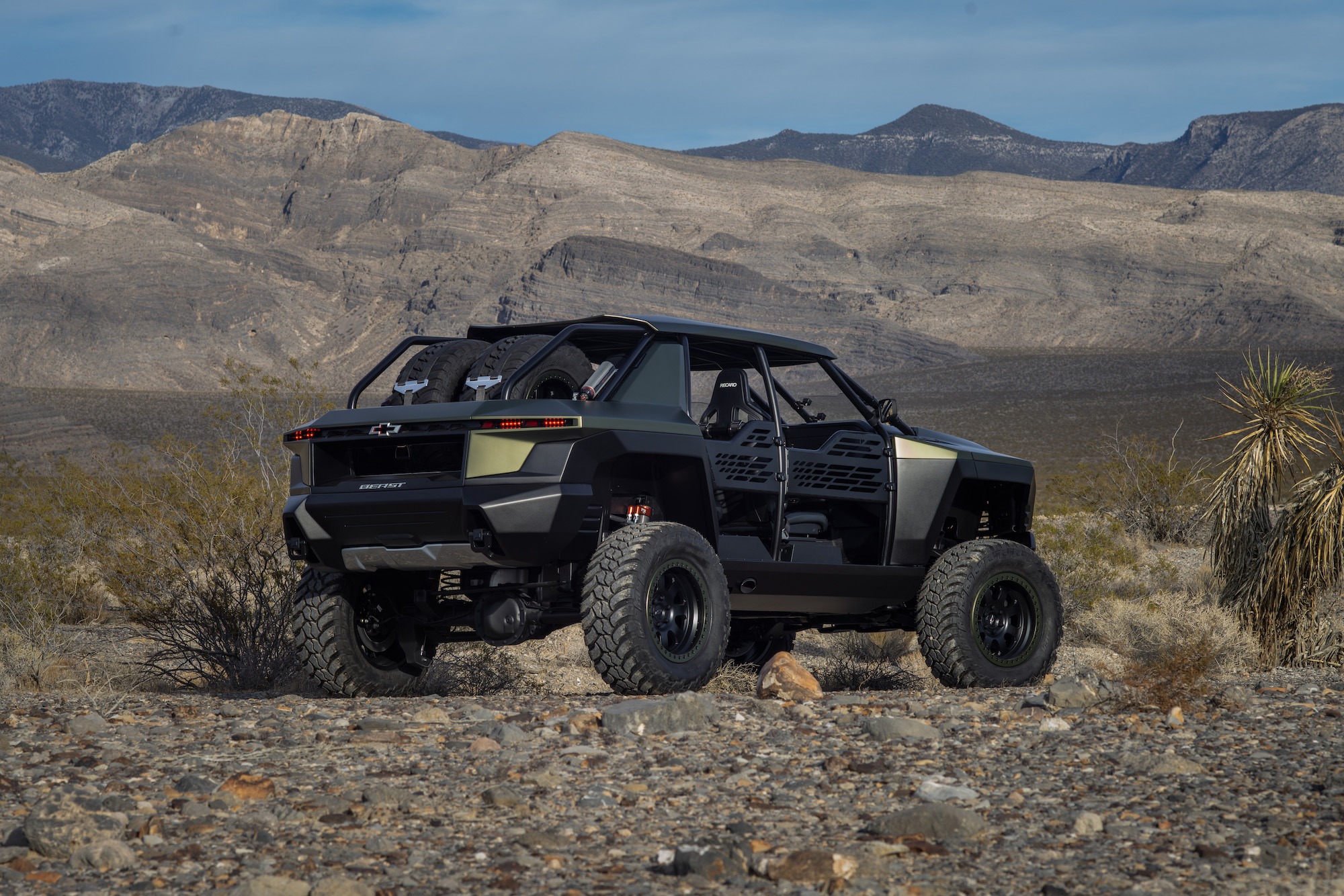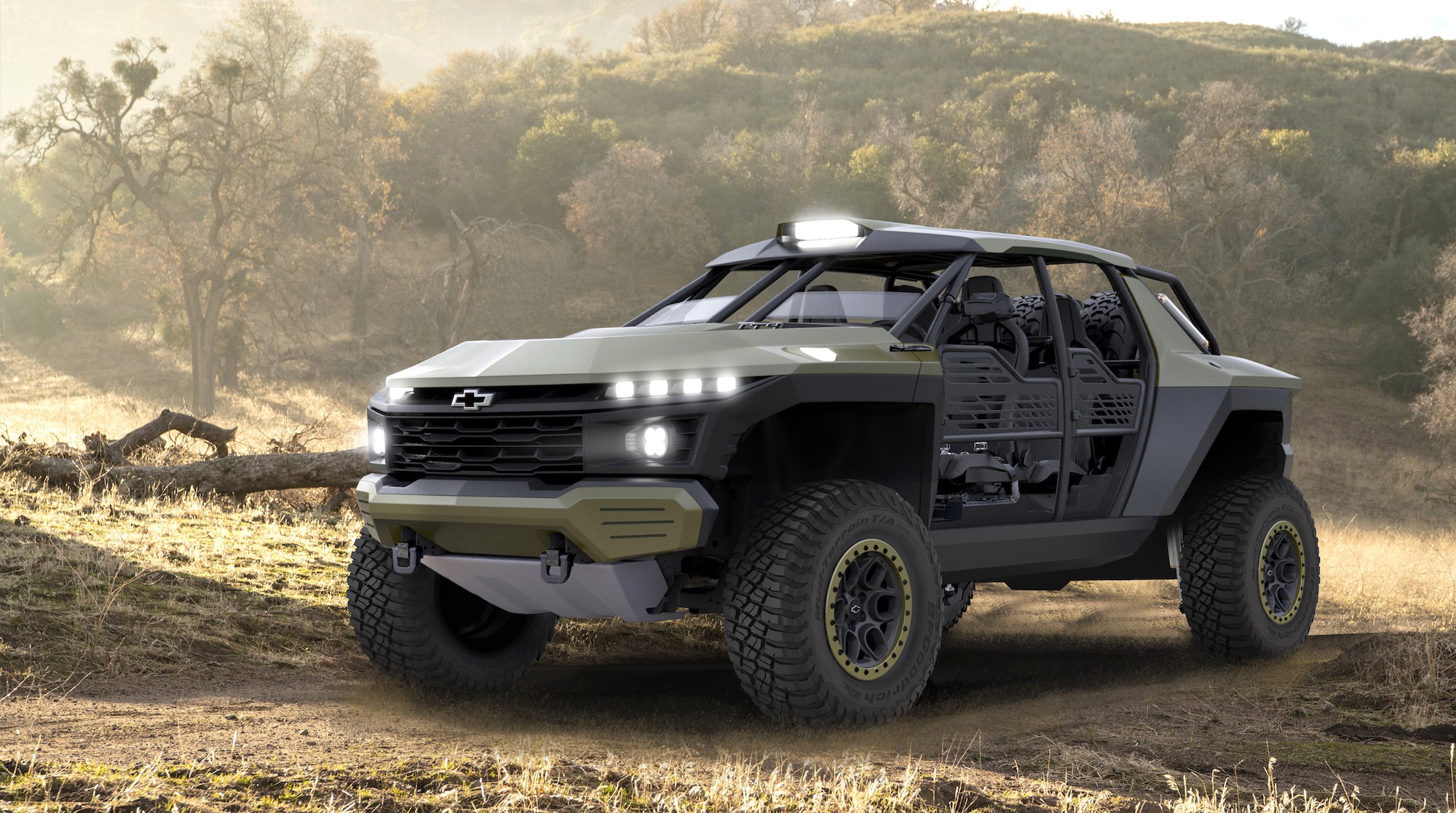 Then they stuffed a 650-horsepower supercharged 6.2-liter V8 under the hood. This routes power to all four 20-inch wheels (wrapped in 37-inch tires) first through a 10-speed automatic transmission then to a two-speed transfer case. Two spare 37s are strapped into the back of the vehicle.
Inside the open cabin (left open for dust extraction, let's say) are four Recaro seats. Occupants are kept in place with four-point harnesses. Vehicle vitals are monitored on two seven-inch digital displays.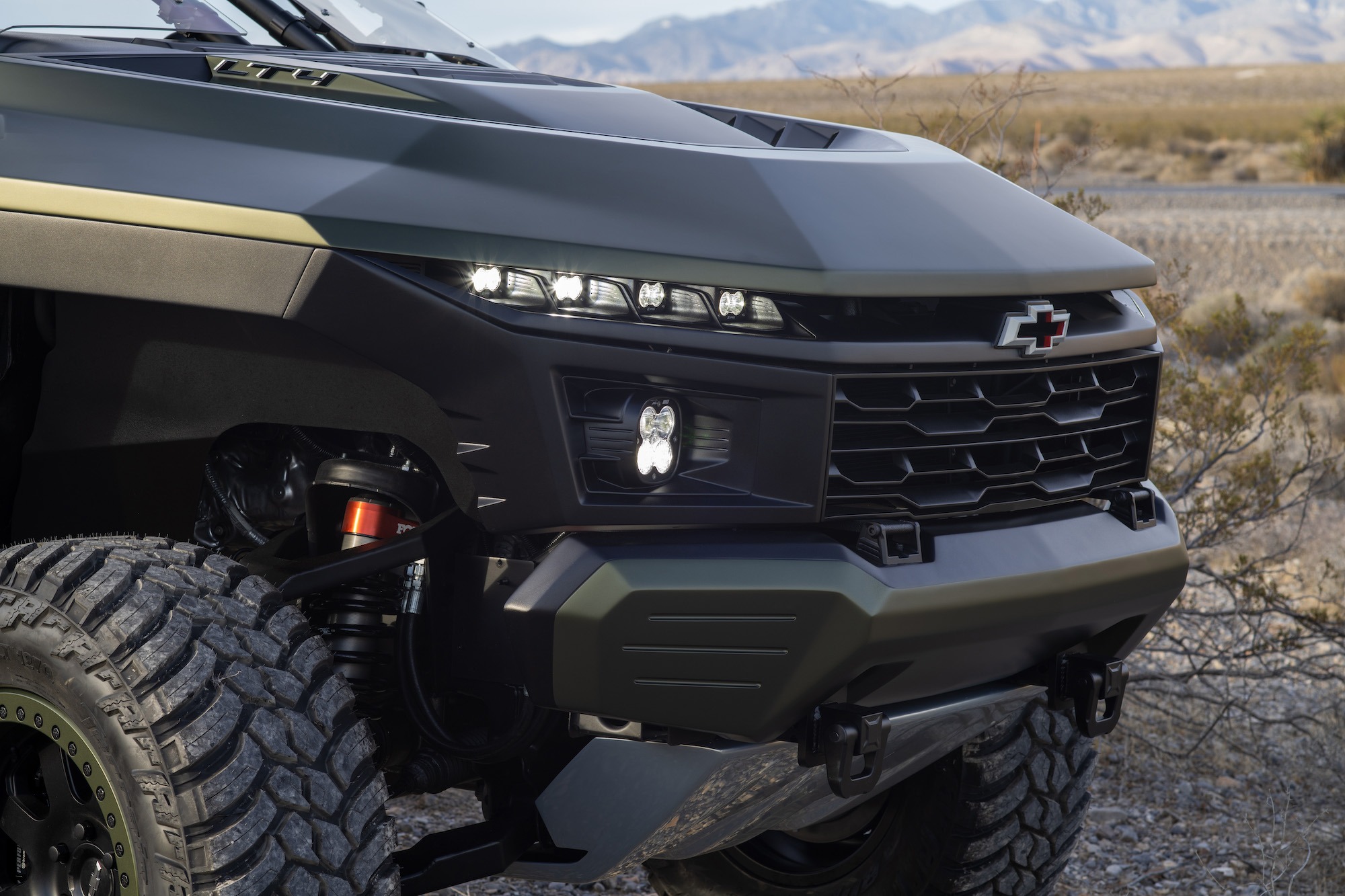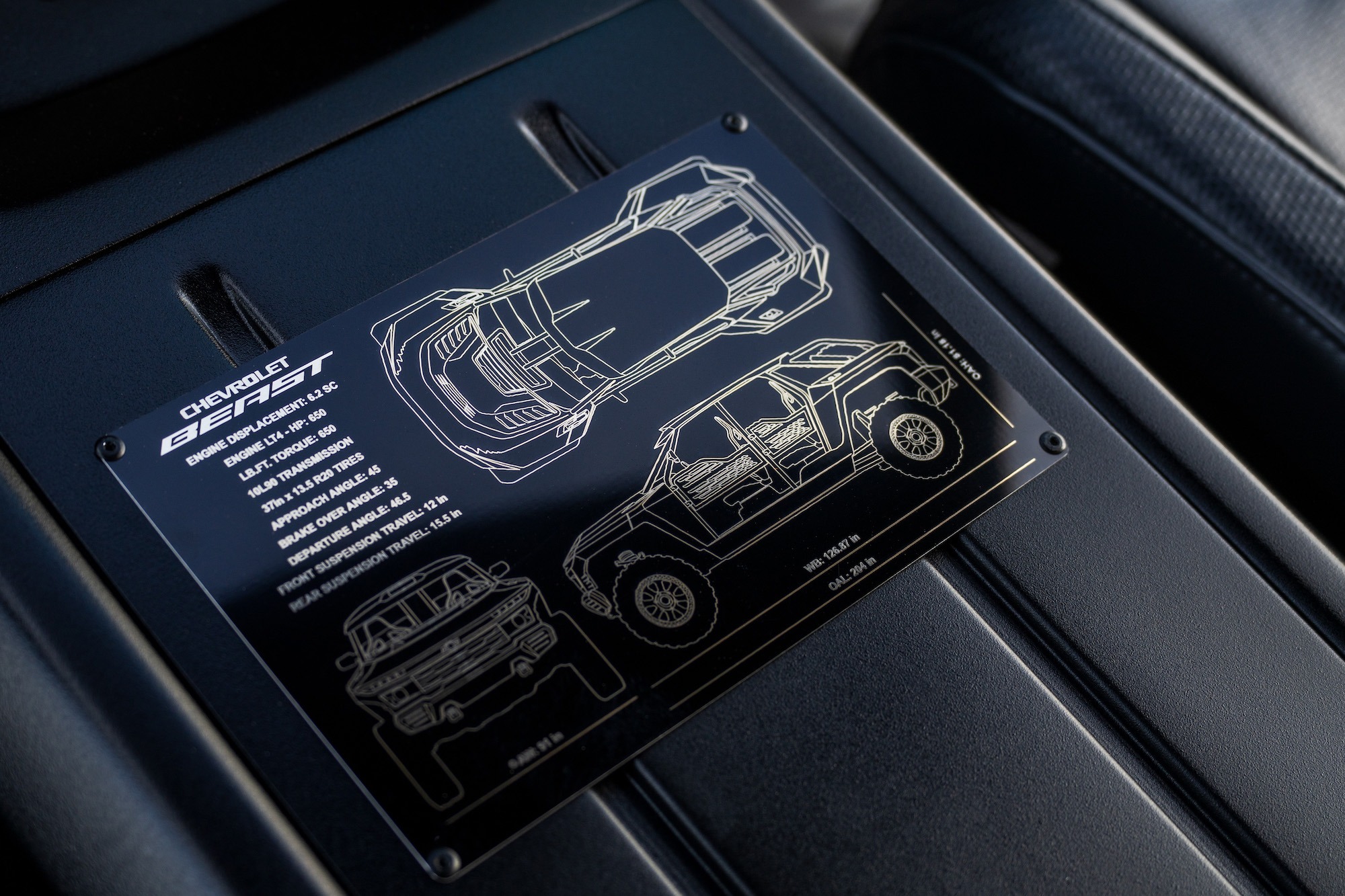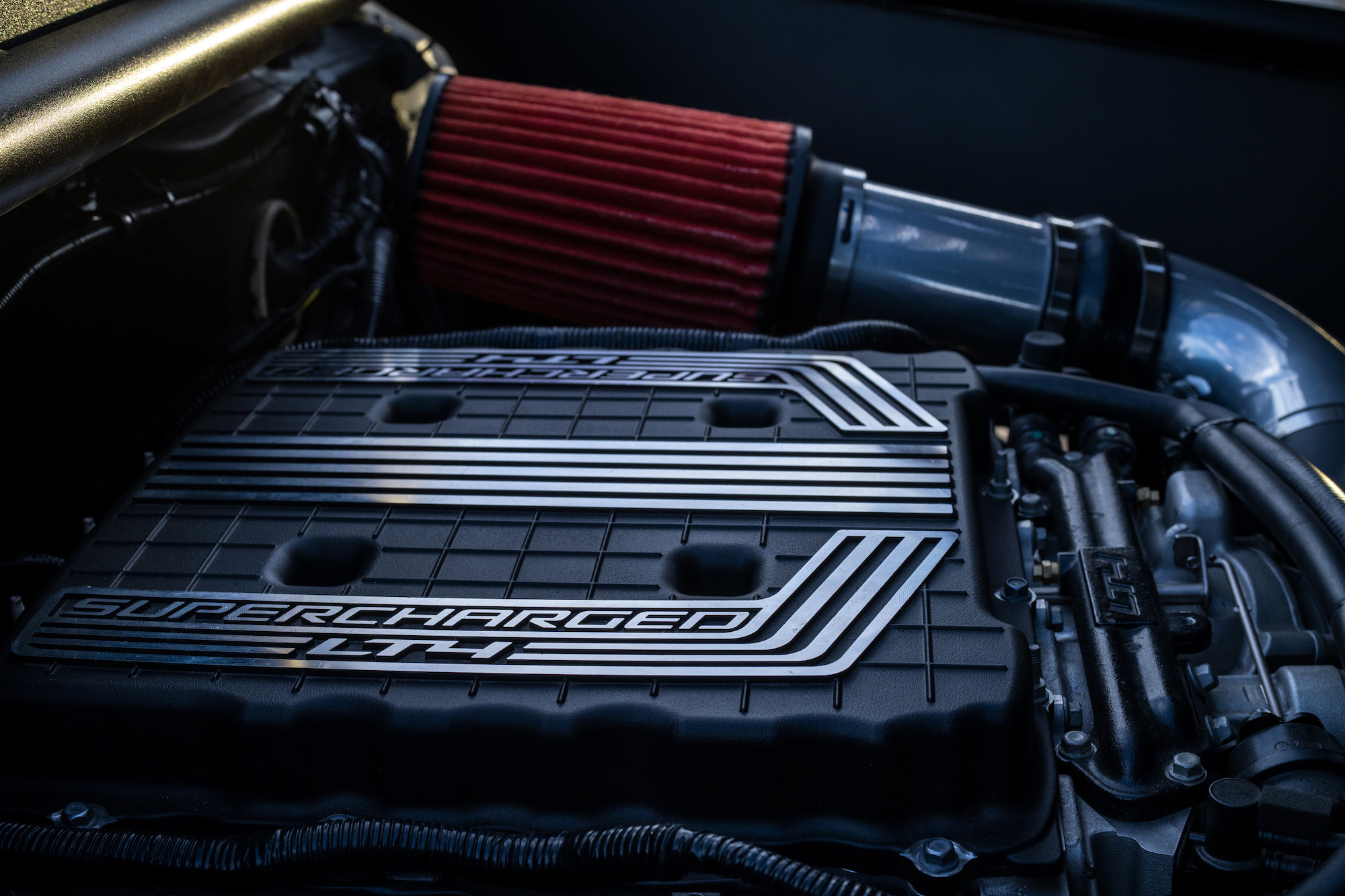 This is all well and good. It has me wondering, though, if this doesn't preview something that's intended for production. Perhaps a full-size off-roader to do battle with the Ford Bronco or F-150 Raptor? Yes, GMC has the HUMMER EV that will surely prove to be a potent off-road machine. Until there's a more robust charging infrastructure, though, the HUMMER EV will be relegated to nearby off-road parks. A gas-powered 4×4, like the Beast, could be a nice midpoint solution for off-roading and overlanding Chevrolet fans.
This may just be a pipe dream. However, I hope Chevrolet leaders find it within themselves to put a rig like the Beast, albeit with a closed cabin, into production.