Pour yourself a nice glass of chianti and kick back to watch the making of Ducati's DesertX. The 15 minute video tells the story of the development path leading to the production of the new Ducati adventure bike.
Shot entirely inside the Ducati factory at Borgo Panigale, the video features some of the people who worked most closely on the project. Claudio De Angeli, the video host, interviews Ducati team members about the design process and highlights some of the unique aspects of the DesertX.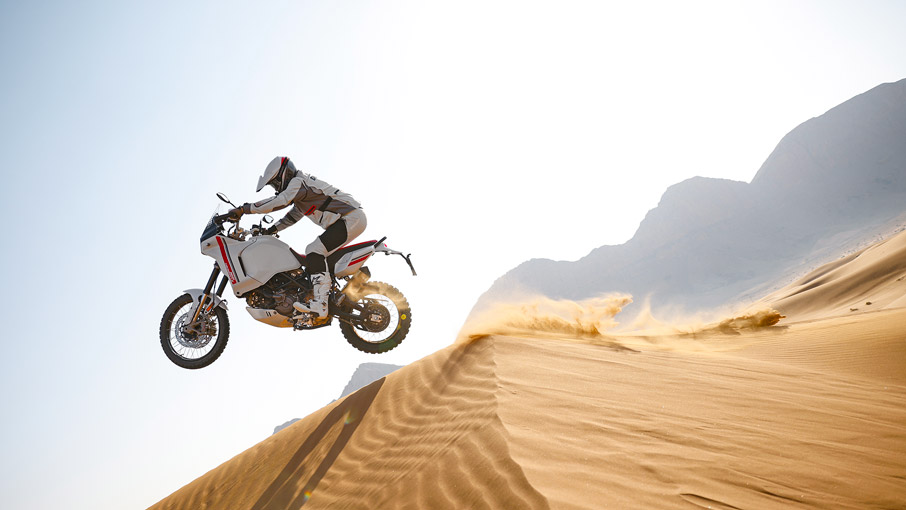 In the video, the Italians can't stop talking about the bike's 21-inch front wheel, a first in Ducati's history, but that's just one of the things that makes the new DesertX suited to the demands of off-road riding. With a 5.54 gallon fuel tank, plus an optional 2.1-gallon tank, this motorcycle has some serious range. The long travel suspension adjusts for compression, rebound, and preload and gives 9.8 inches of ground clearance. The ergonomics promise long-distance comfort both on and off road.
Revealed as a concept bike in 2019, the DesertX team transformed it into a technologically advanced and perfectly functional project, in full Ducati style. The video goes into some of the design inspiration and technical details before diving into the long phases of road and off-road testing that led to the definitive version of the DesertX.
The DesertX is the most highly anticipated Ducati model of the year and will be featured at the World Ducati Week 2022 from July 22 to 24. Plus, it won't be long before you can throw a leg over one here in the US; the DesertX will be arriving at North American dealerships by mid-August.