Ford has already made a huge splash with the Maverick compact pickup truck, a vehicle that has only been available since January. Within just two sales quarters, Ford has already taken over the admittedly scant compact pickup market, owning 70% of the segment as of Q1 2022. In that same sales quarter, the upstart compact beat sales of Ford's own Ranger by 9%.
With pickup trucks getting larger and larger over the past two decades and the costs of taking one off the lot growing proportionally, it's little wonder that a comparatively affordable, fuel-efficient alternative has been so popular. With the base model starting at about $23,000 and an available hybrid engine providing 42 mpg in the city and 33 mpg on the highway, the Ford Maverick has been an appealing option for consumers put off by the cost of the mid-size options that can push north of $40K or full-sized trucks whose base models start around that figure and swiftly go up from there.
Those same qualities make the Maverick a compelling option as an overland platform. Alas, its Achilles' heel has been its meager off-road capability. The model was initially released as a front-wheel drive vehicle with a rather basic all wheel drive option available. This made the vehicle best suited to basic trails rather than more technical terrain. With the newly announced Tremor Off-Road package, things are about to change.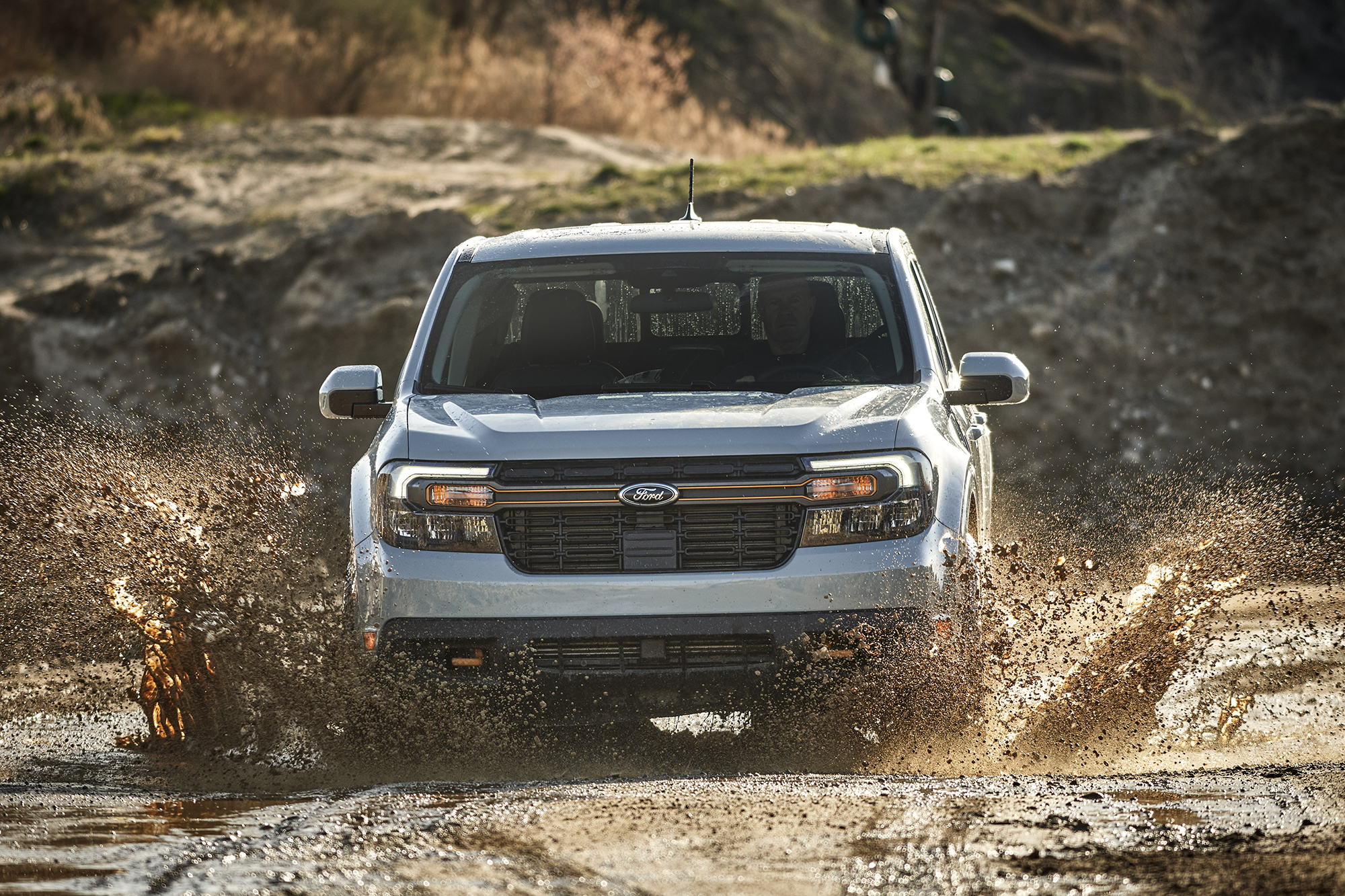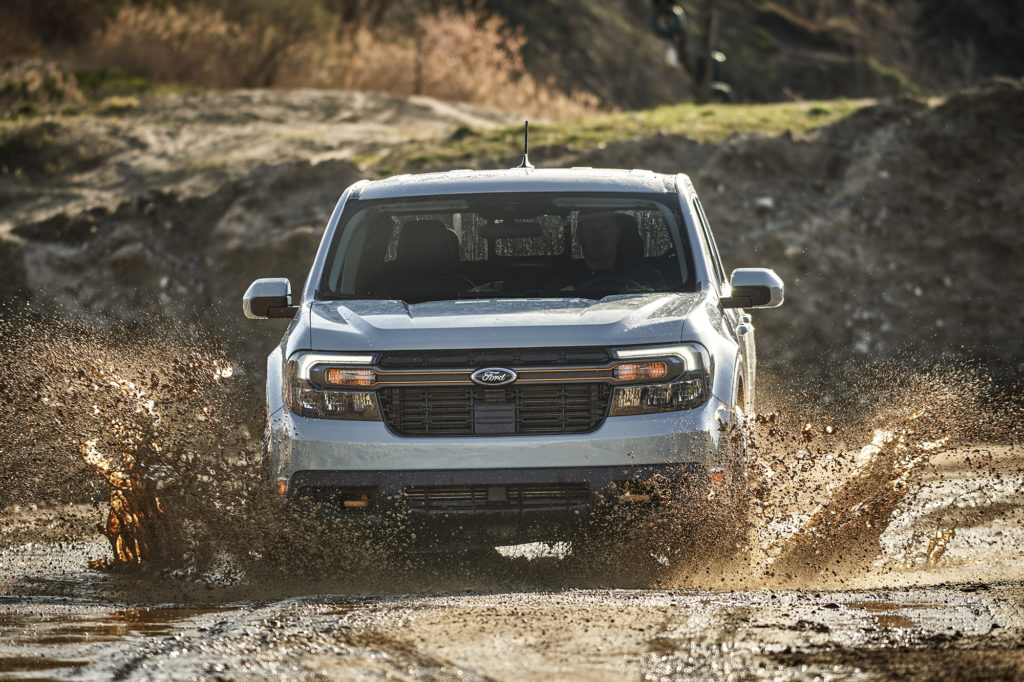 Come September, you will be able to order a Ford Maverick with the new Tremor Off-Road package. The package includes an off-road-oriented suspension system, a 1″ lift, an upgraded all-wheel drive system, and Trail Control, Ford's low-speed cruise control and adaptive traction system. The option also includes a number of aesthetic upgrades that include blacked-out Ford logos, Tremor-specific headlight and taillights, and updated grill and side vents. Perhaps the most noticeable visual change is the introduction of dark gray anodized wheels with "Tremor Orange" accents. They are definitively a love it or hate it affair, but certainly set the Tremor model apart from the rest of the Maverick line. The new wheels come wrapped in 235/65R17 Wildpeak all-terrain tires. An additional Tremor Appearance Package will be available to push the Tremor design cues further.
The all-wheel drive system is where things get interesting. Low range is curiously missing from the information released by Ford. Whether or not this will be a deal breaker for some will depend on how well the upgraded AWD system works in real life. It is built around a twin-clutch rear-drive unit with a differential lock derived from the Bronco Sport. Trail Control provides torque vectoring to the wheels, and five selectable drive modes are available for varying driving conditions, as well as towing.
A slightly modified front bumper that increases approach angle, steel skid plates, and interior accent changes round out the Tremor package.
The Compass staff looks forward to testing the Maverick Tremor to see if it lives up to its potential as an overlanding platform.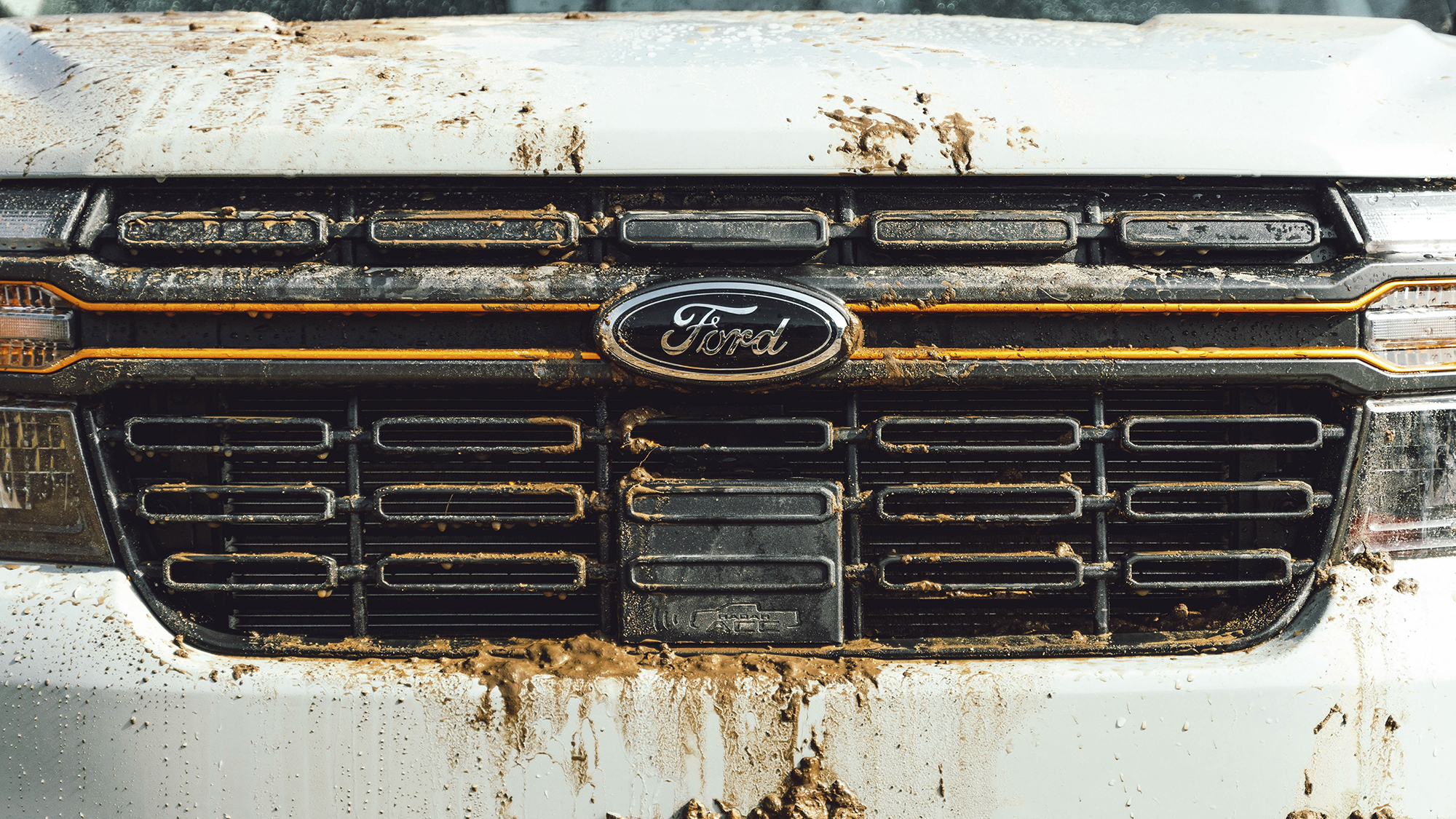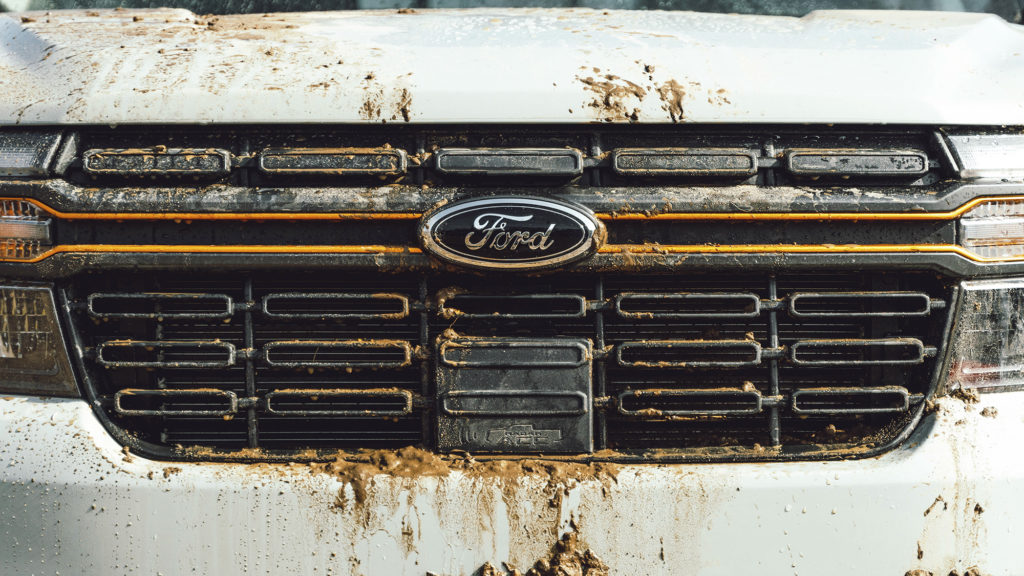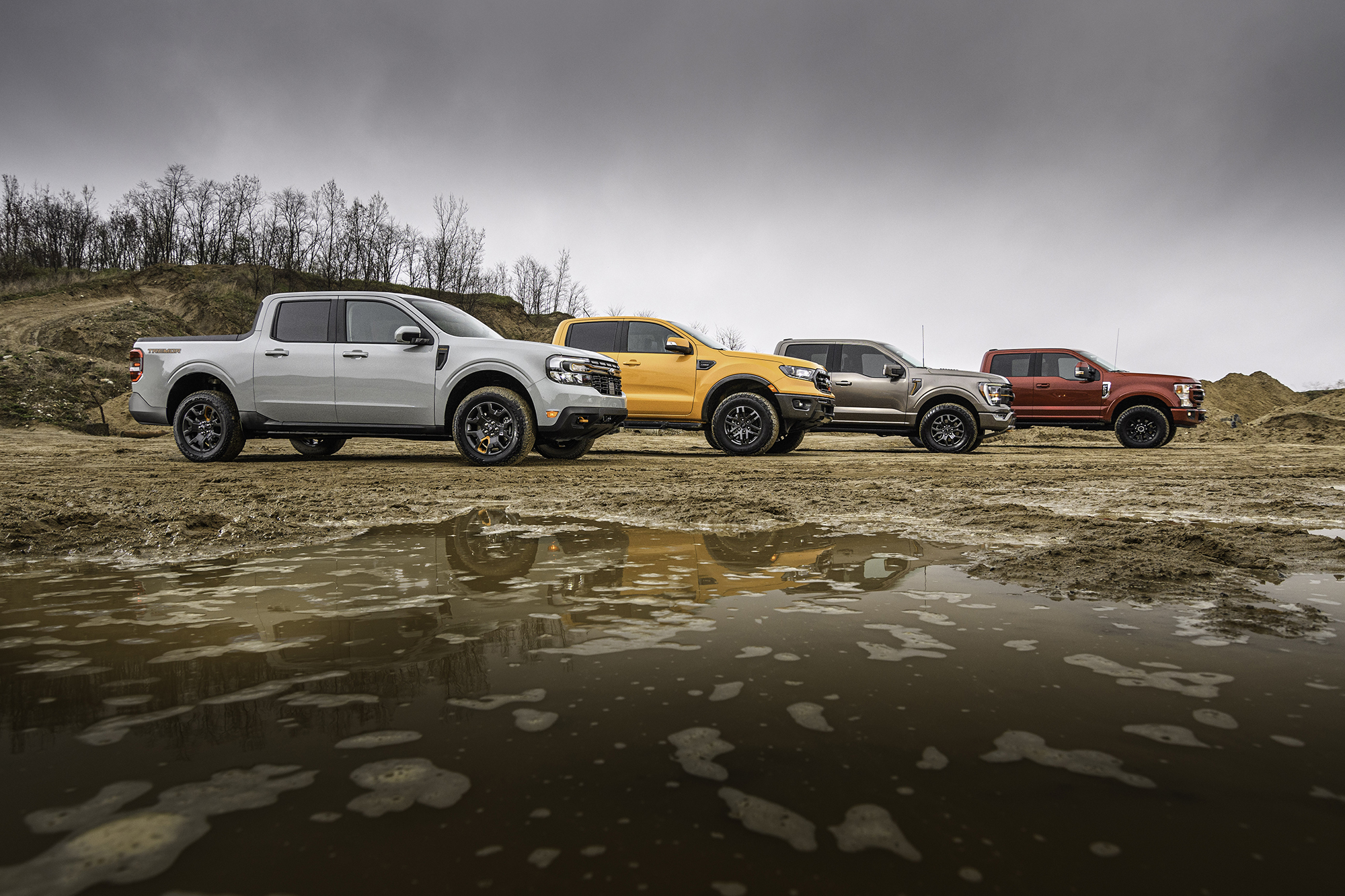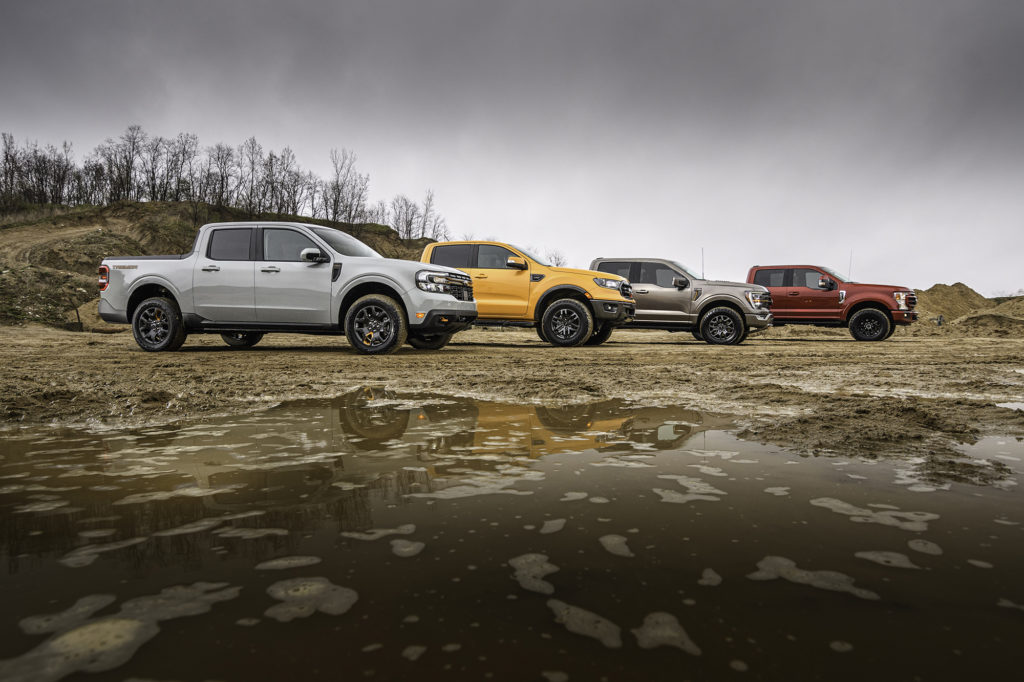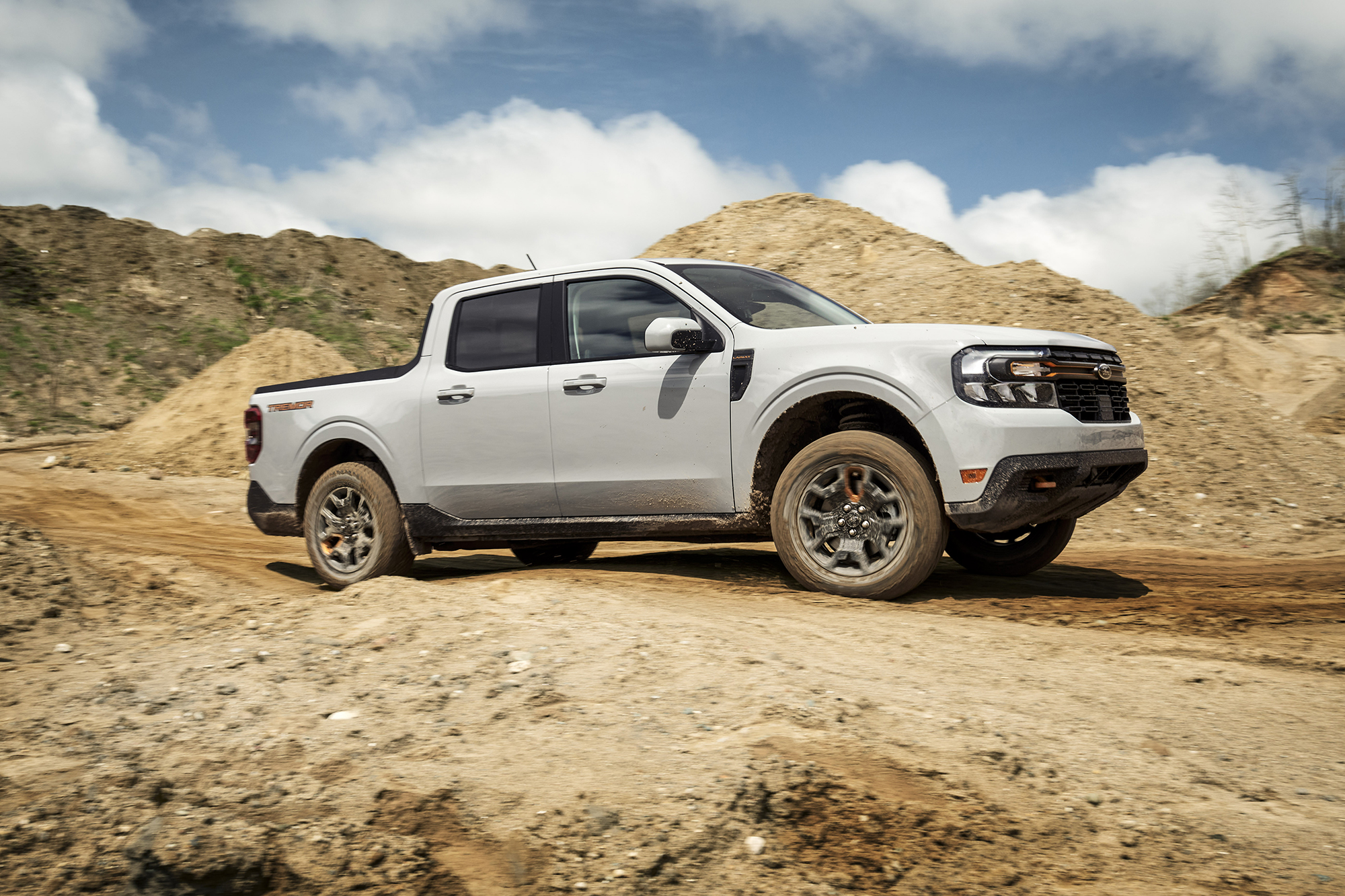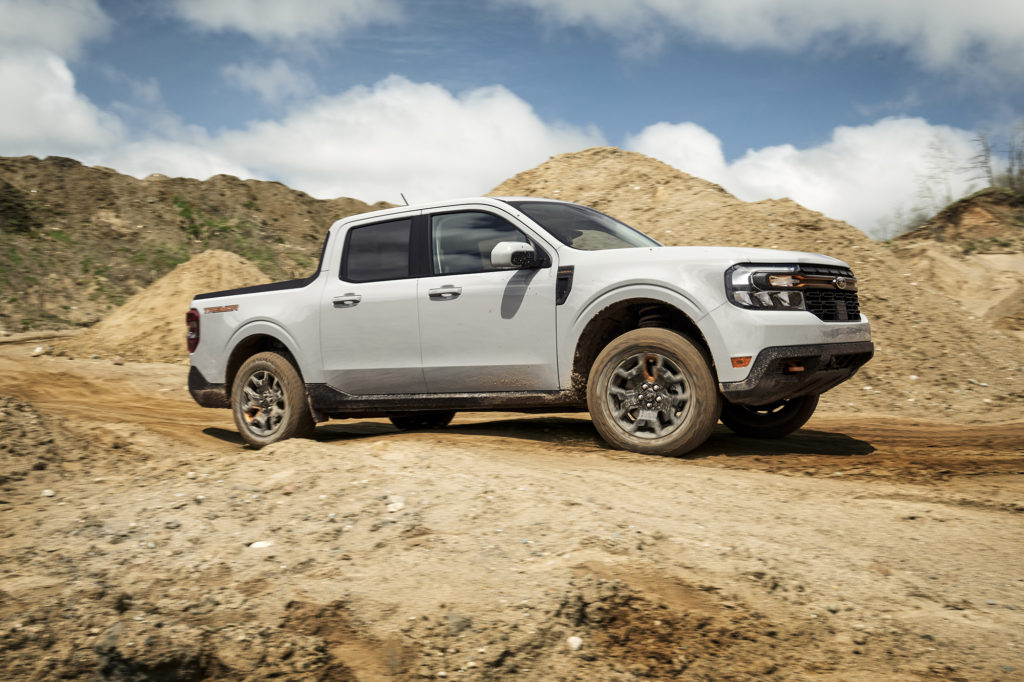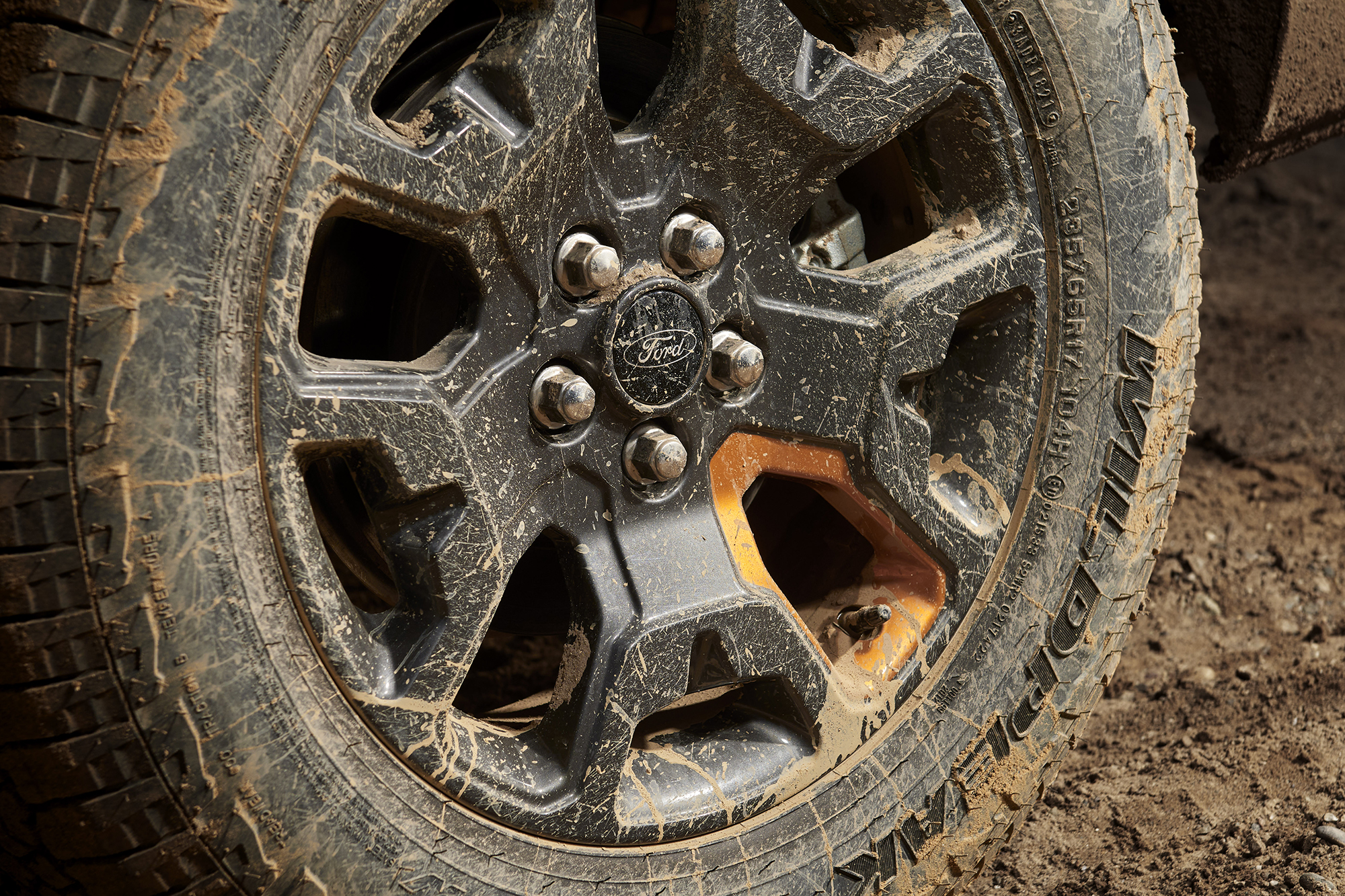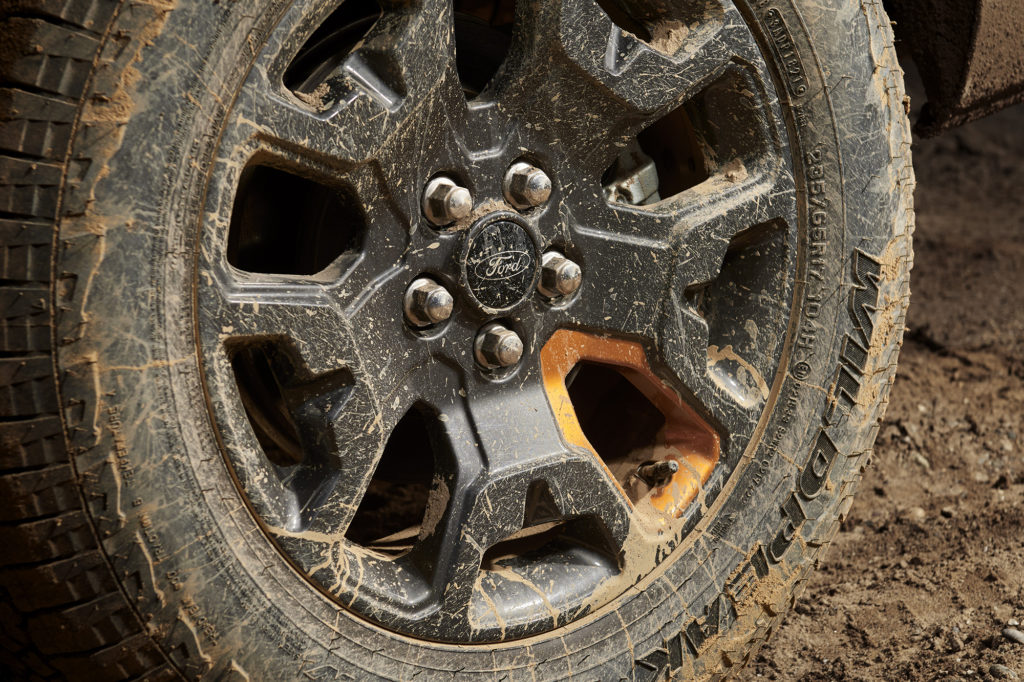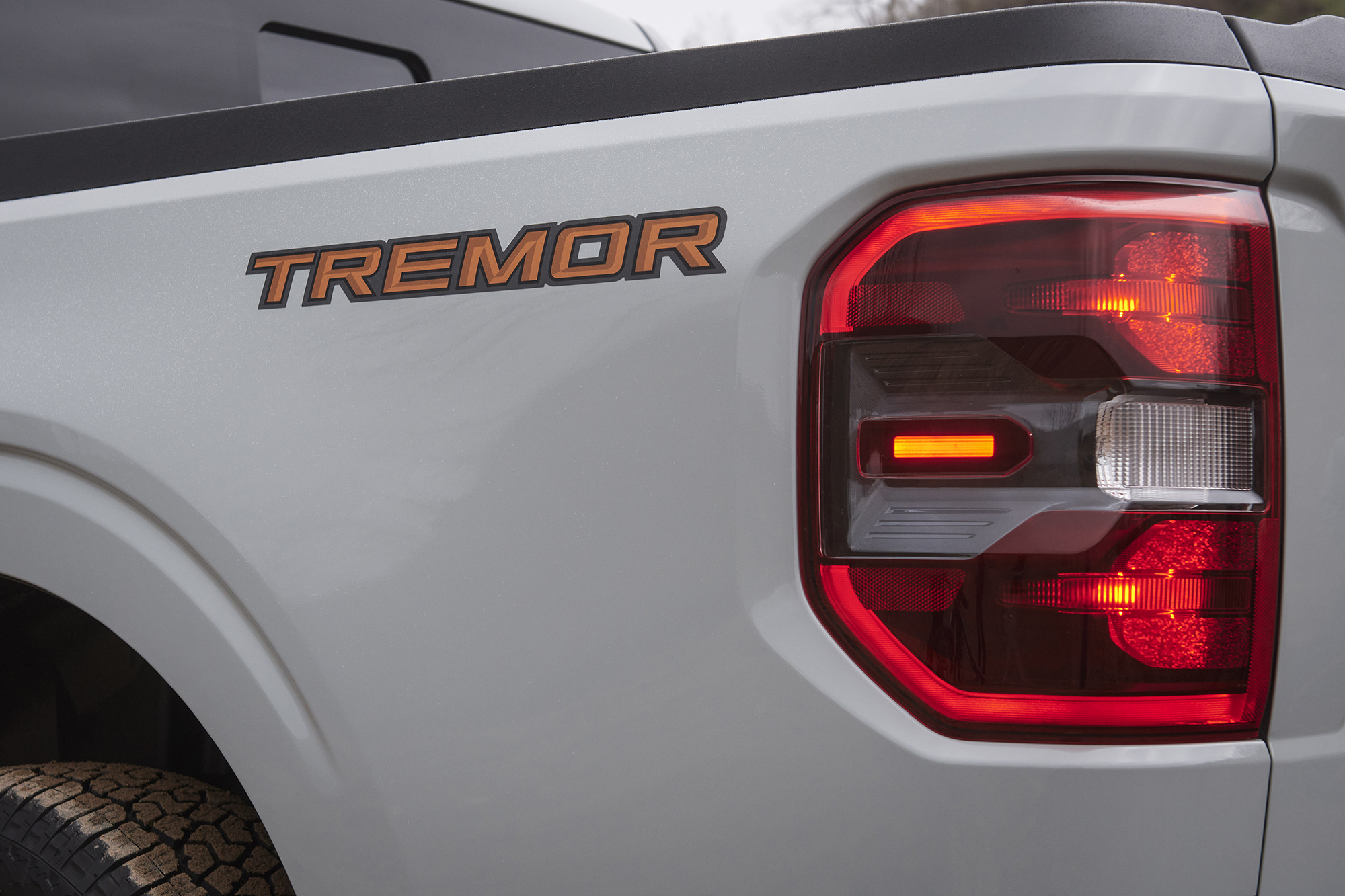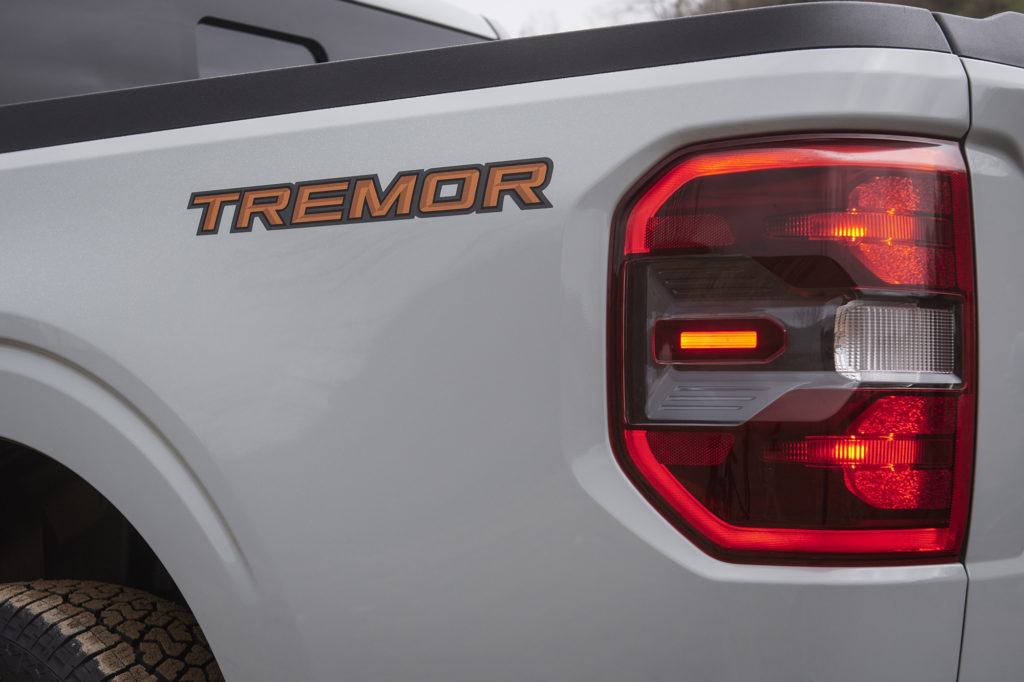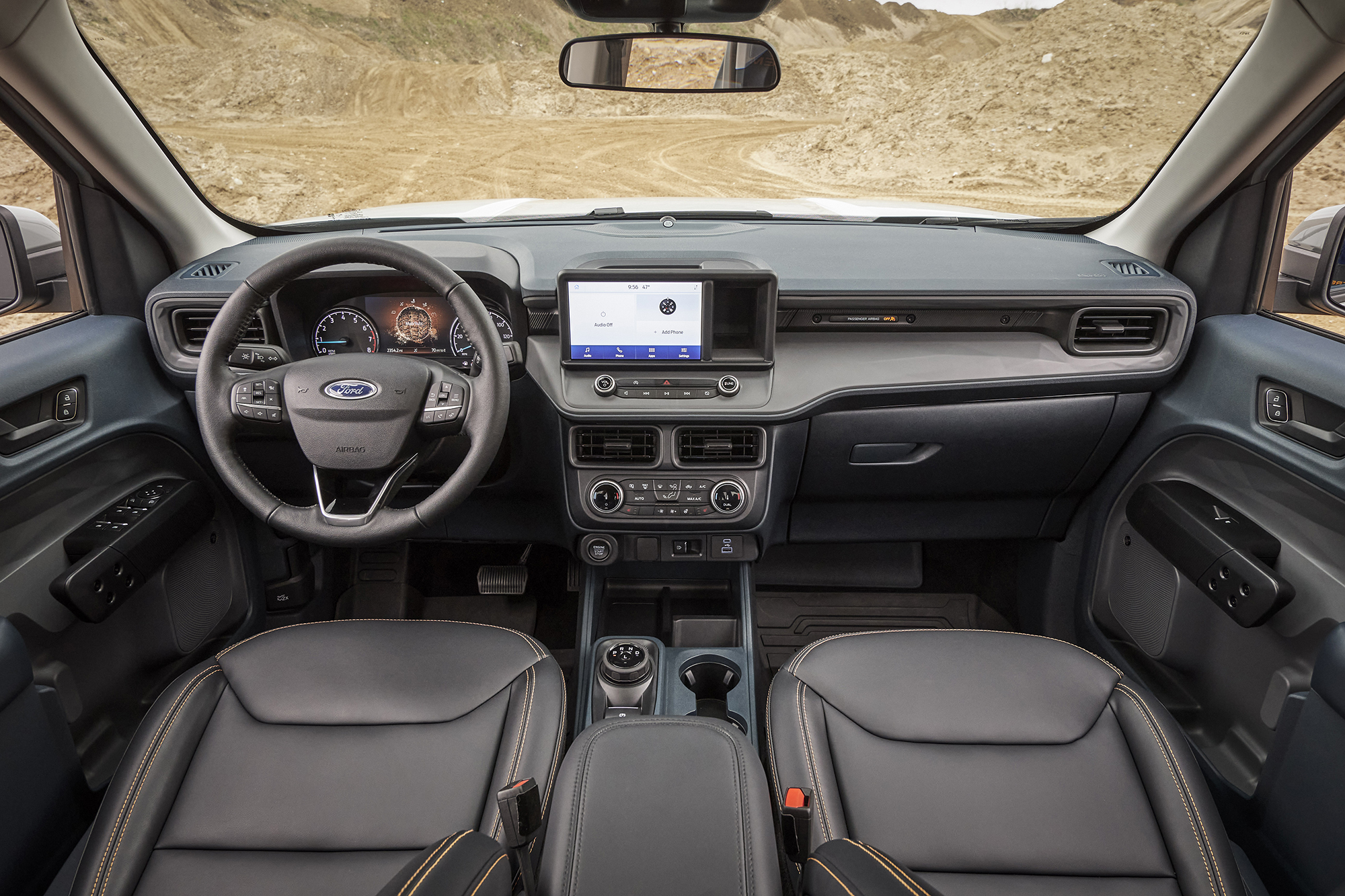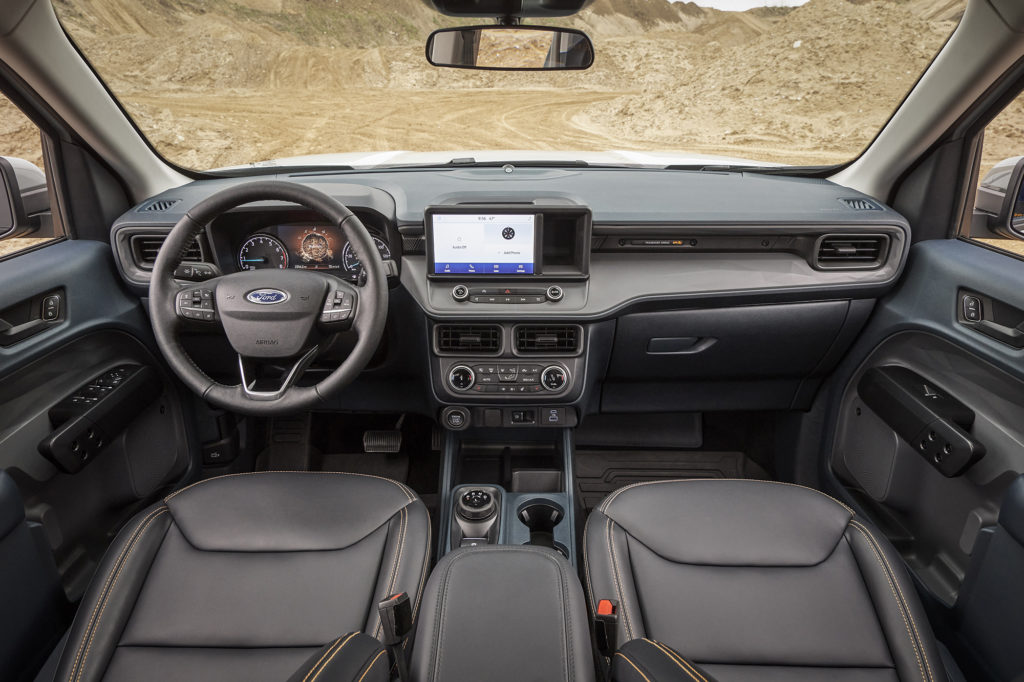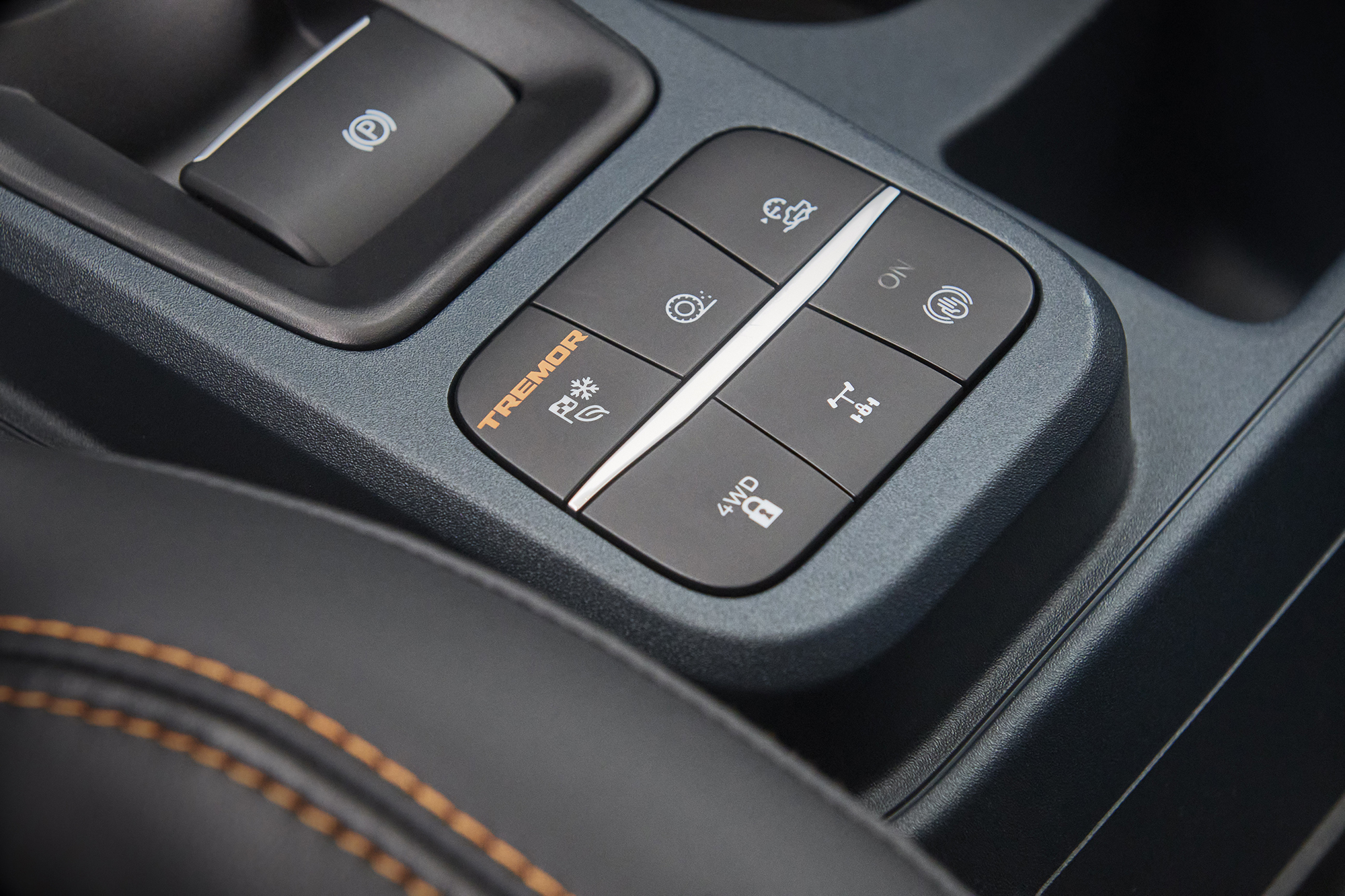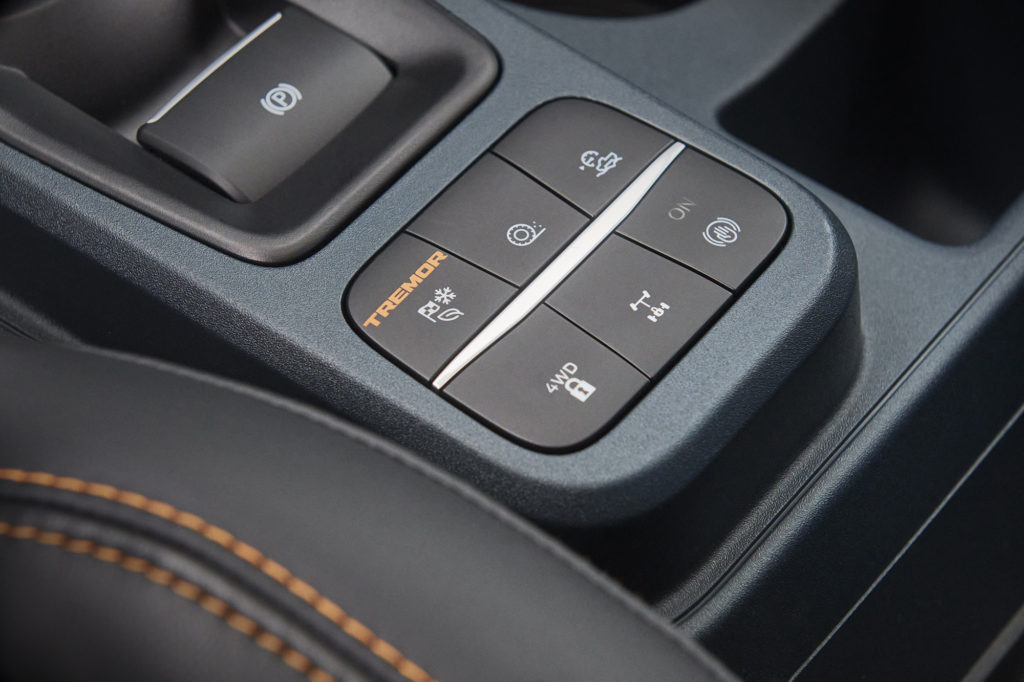 Pricing and Availability
The Tremor Off-Road Package, as well as the Tremor Appearance Package, will be available for order starting in September with production starting soon thereafter. The Off-Road Package will be available as a $2,995 option for the XLT and Lariat trims, with the Appearance Package adding an additional $1,495.
For those considering ordering a Maverick, it should be noted that Ford stopped taking orders for the model earlier this year because they couldn't keep up with demand. Though the Maverick is available again, it,s not outside the realm of possibility that demand could once again exceed supply.