Turnkey campervans are a rising market segment in the U.S. and beyond, whether for overlanding or just posting up at the KOA. Now, Ford has teamed with campervan conversion experts Westfalia to turn out a turnkey Transit-based camper van called the Custom Nugget.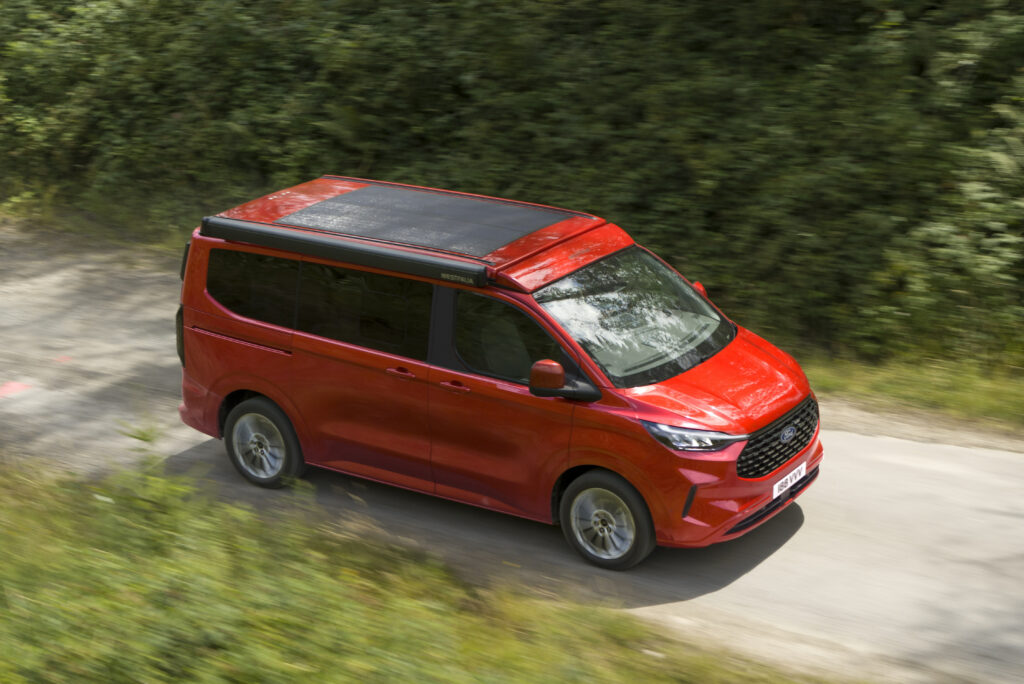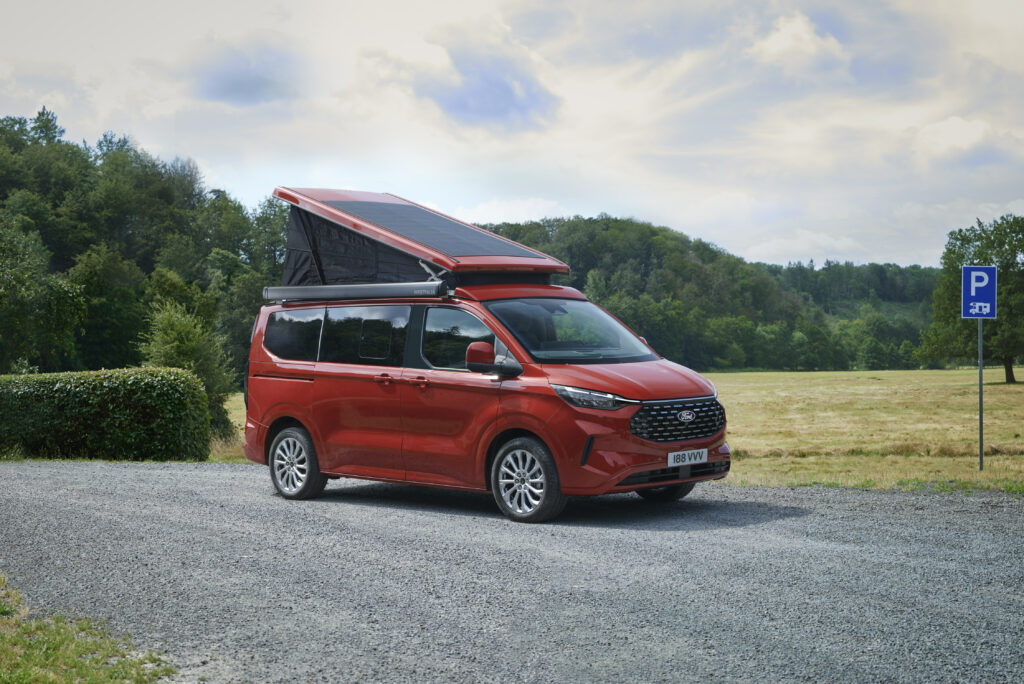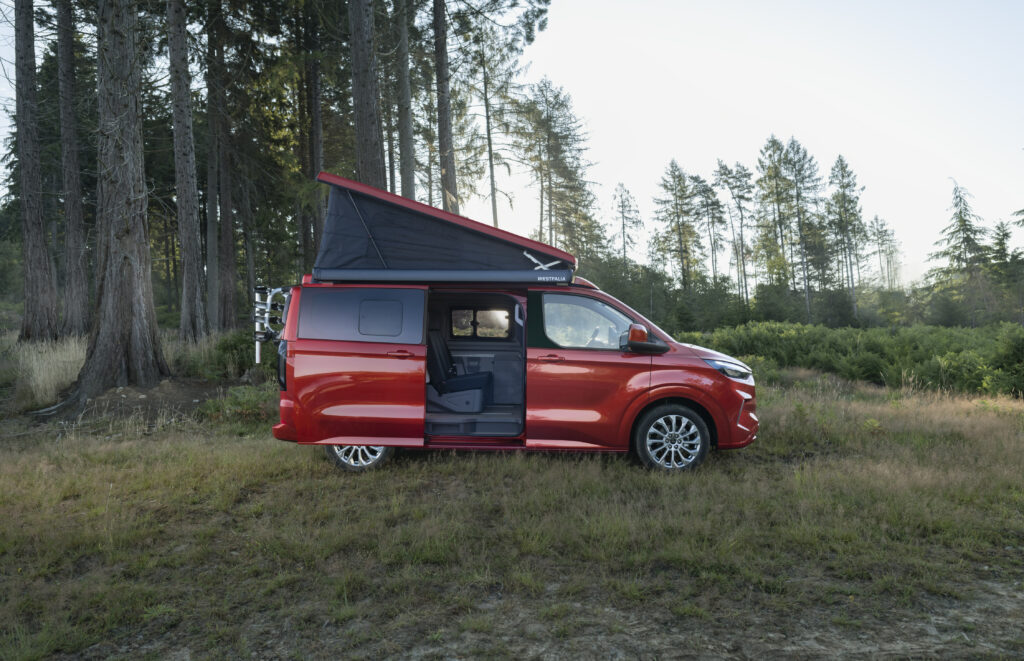 And while U.S.-based Ford's Transit vans are becoming a more popular choice for refits in the States, the new partnership with Germany's Westfalia – long associated with VW-based pop top campers – marks an interesting new vector for both companies. Alas, the Custom Nugget seen here is a Eurozone-only option – at least for now. In the EU, the Tourneo model is already popular as a camper van. The Custom Nugget is a rethink of the platform with new features and improved performance. It's currently available to order.
Key among the Ford/Westfalia Custom Nugget's options is a semi-electrified drivetrain, including a plug-in hybrid, also known as a PHEV. And this is no custom/concept show vehicle; Ford says production is ramping up immediately. Standard gas-powered platforms will also be offered along with a regular hybrid and the PHEV. Hybrid models will include an 11.8 kWh battery Ford says should be good for 35 miles of electric-only driving.
The top-spec PHEV version is said to make well over 220 horsepower with the 170 horsepower inline-four diesel motor and electric motor working together. Current models are two-wheel drive; an AWD version is likely in the pipeline as the Transit is already available with AWD, but Ford has not confirmed as much. Power flows through an 8-speed automatic, and the Nugget will have Ford's suite of tech helpers, including adaptive cruise, lane keeping, 360-degree camera views, auto reverse braking, and more.
Interior accommodations look sumptuous, as they should for a price tag approaching $90,000, and can include a 2 + 5 arrangement with a 3-place bench that folds down into a second bed to join the bed under the motorized pop-top. Hot water on demand, a more spacious kitchen area, an outdoor shower, A/C power outlets, LED ambient lighting, and other amenities are standard. A solar roof, awning, bike rack, and numerous other options are available. Ford says they have "completely redesigned the living space… with separate zones for cooking, living and sleeping. This unique interior design means that even with two double beds set up, campers can move around the cabin, cook, or get in and out of the vehicle without disturbing each other." Ford's U.K. ordering site says the van includes a 40-liter fridge, two burner stove, internal water storage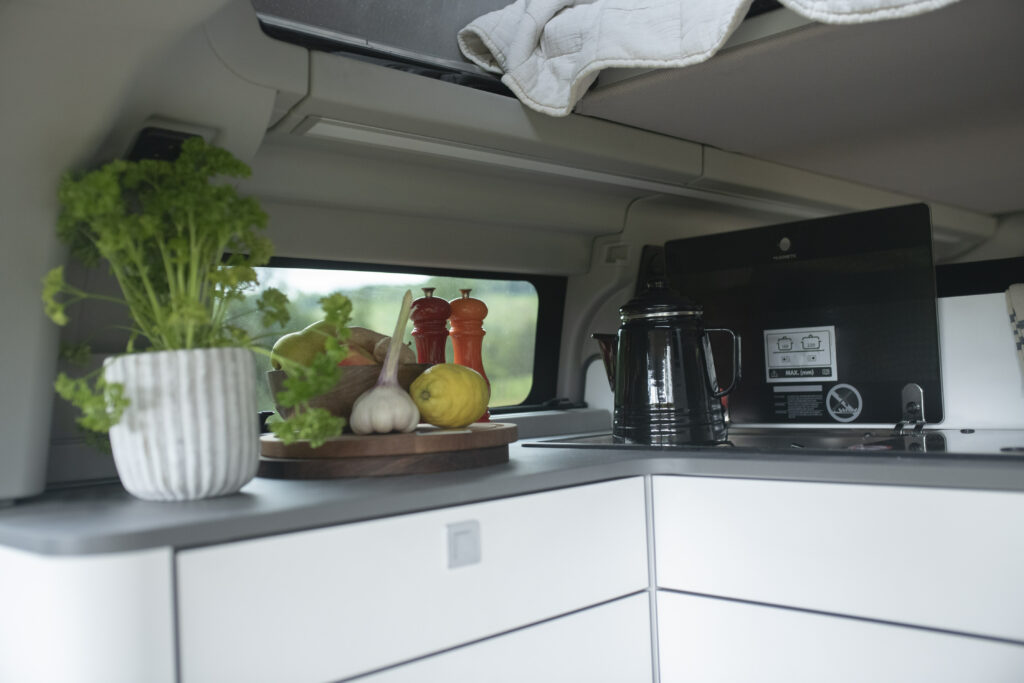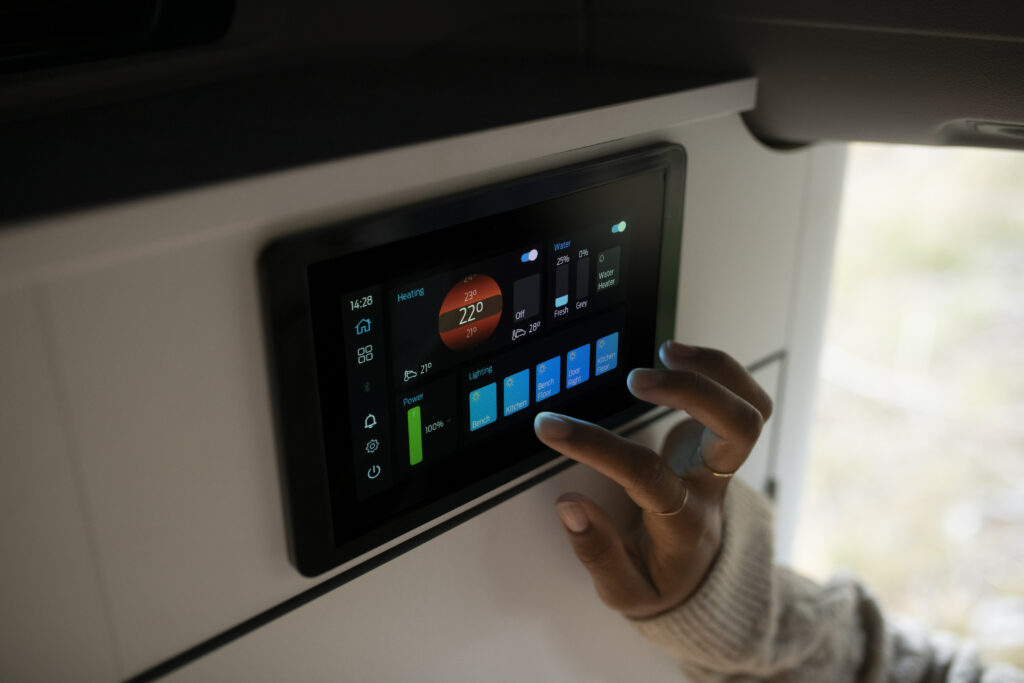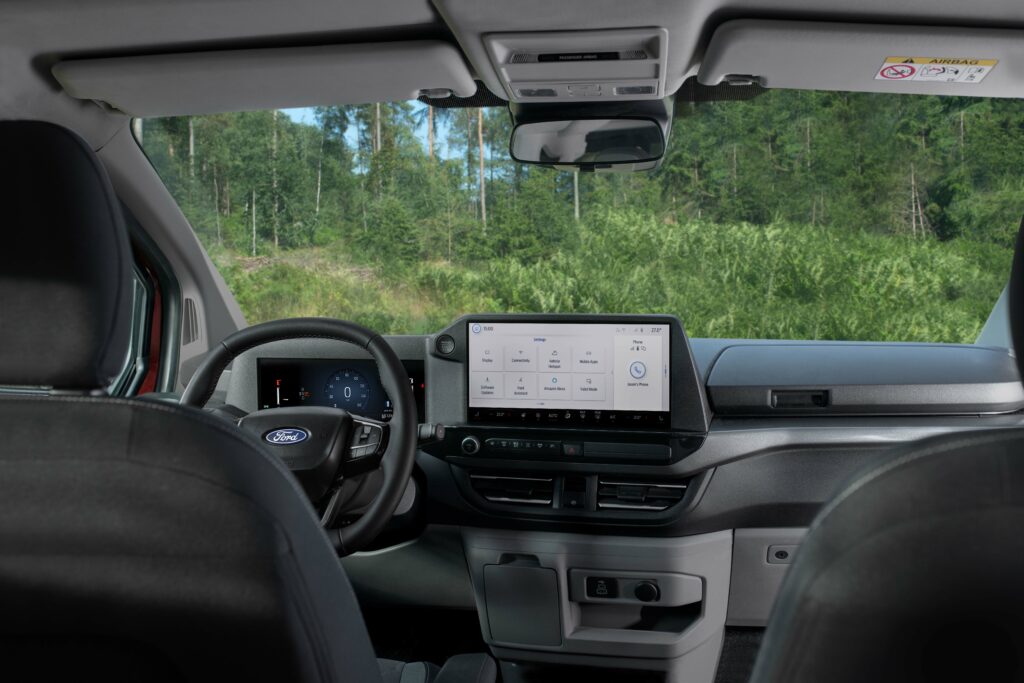 other." An interior touchscreen allows for controlling heat and other systems while camping. Again, the Custom Nugget is an EU-only production at this time, but we'd be surprised if Ford didn't hustle it into the U.S. market as well to compete with the hot market in custom sprinter vans from Mercedes Benz, especially since they've teamed up with Westfalia.